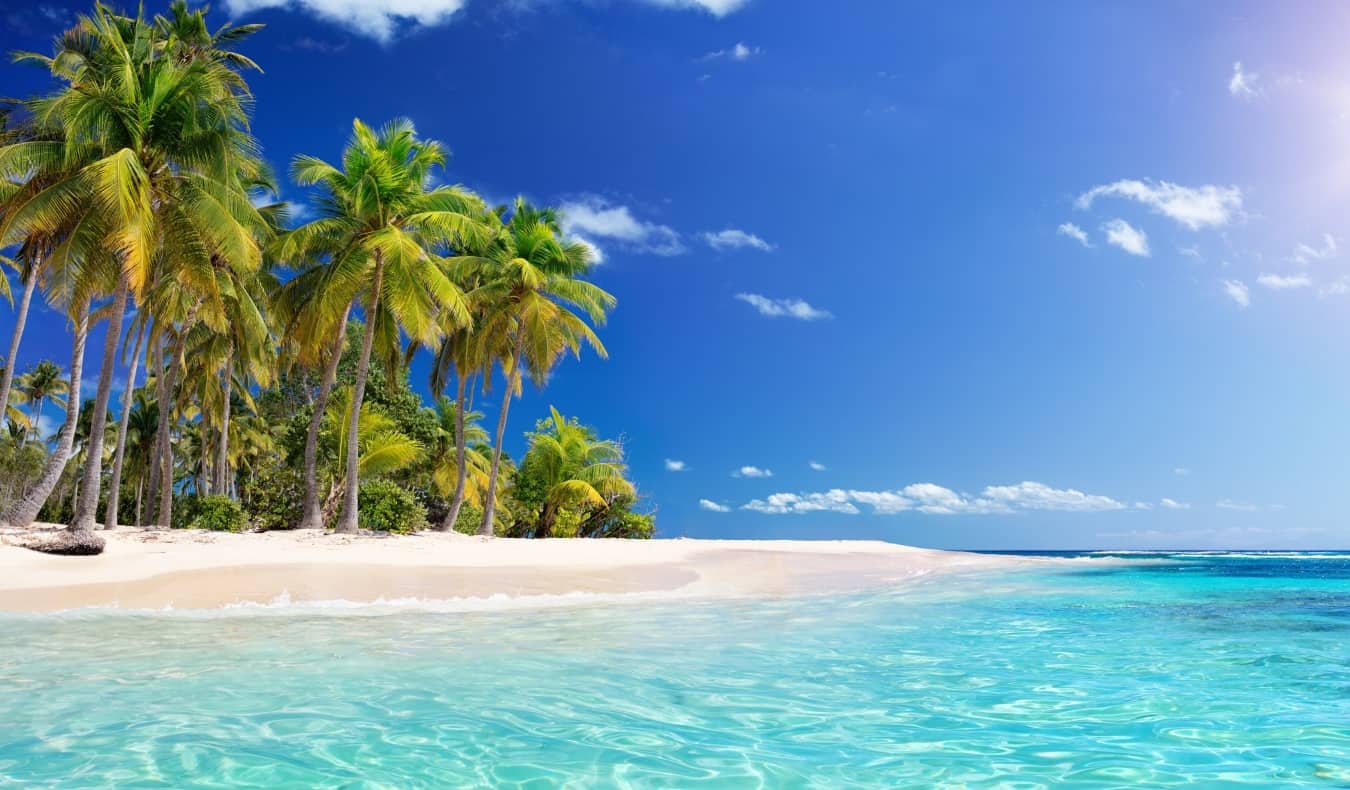 Last Updated: 2/8/23 | February 8th, 2023
I'm a beach guy. When I think of paradise, my mind drifts to white sand beaches, azure blue water, and palm trees in tropical locales. When most people think of paradise, chances are they're also thinking of tropical islands in far-flung corners of the world. Lounging with a good book, drinking from coconuts, soaking up the rays.
Tropical islands are that peaceful escape where the days drift by, the problems of the world melt away, and time slows down.
They are a sanctuary.
I spent a month living on an island in Thailand and it remains one of the best months of my entire life.
Having grown up in Boston and spent many years living in New York City, one of the main purposes of my travels is to avoid winter. I seek the sun.
I've been to many of the best tropical islands in the world (and there are sooooo many). After over fifteen years of travel and countless hours staring out into the ocean, I've done the "hard" research of visiting lots of islands to find the best islands in the world!
In this post, I'll give you my favorite and best islands to visit in your travels!
Here's a quick overview of the islands in case you're looking for something specific (and don't want to read the whole article):
With a quick overview out of the way, here's my list of the best tropical islands in the world — no matter your budget, travel style, or interests! Just click on the island below to jump to that section!
1. The Seychelles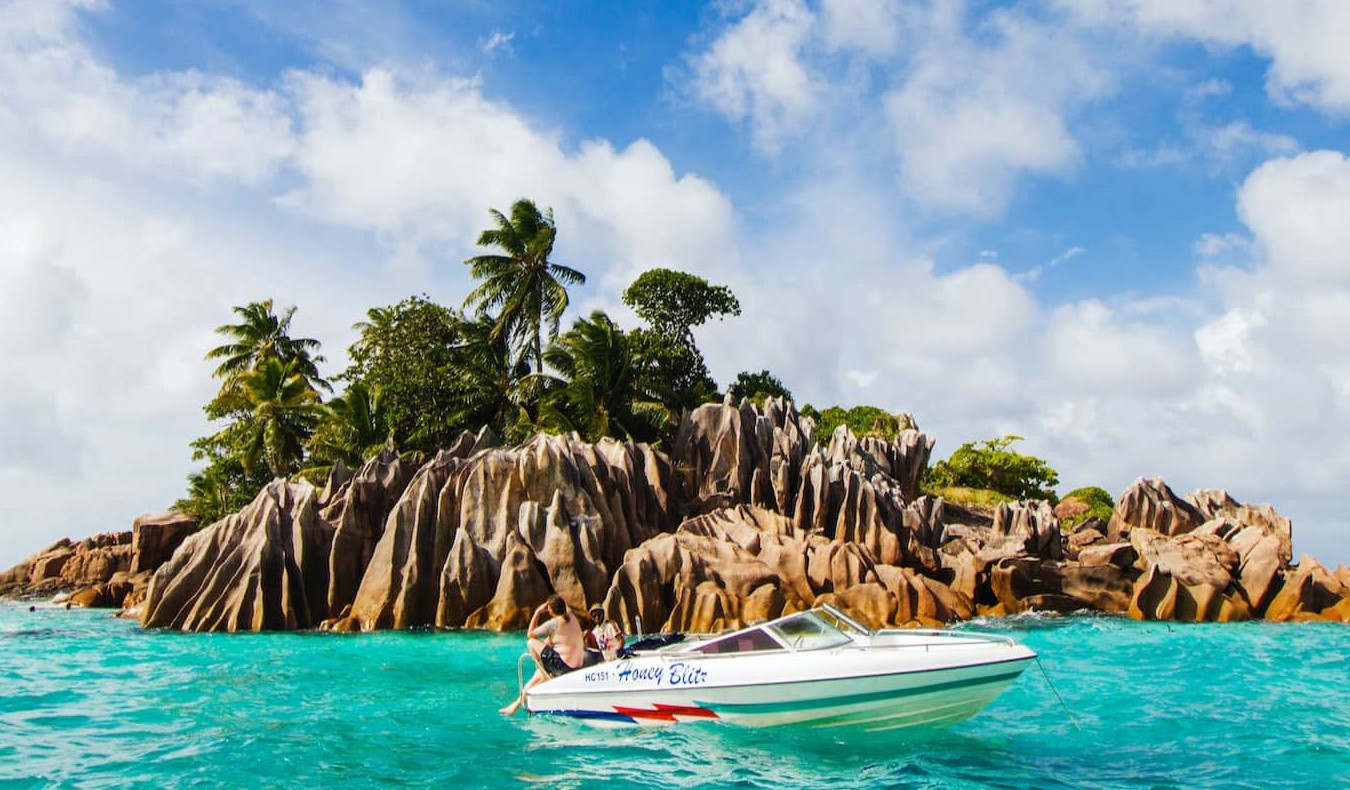 Located over 2,000 kilometers (1,242 miles) off the east coast of Kenya, these islands are pure paradise. If anywhere in the world would convince me to give it all up and live in a beach hut, Seychelles would be it. Perfect beaches, perfect water, tons of islands to choose from, and all the seclusion you could want (many of the islands are uninhabited). Seychelles is my dream and should be yours, too.
This group of 115 islands offers everything a beach lover could ask for. It's an amazing place to visit for its diverse marine life and it has several nature preserves and marine parks, two of which are UNESCO World Heritage Sites. Sadly, these islands are pretty expensive — though it is possible to visit on a budget if you plan ahead. The best time to visit is during the cool season from May to September when it rains less.
MOST POPULAR ACTIVITIES:
BEST PLACE TO STAY IN THE SEYCHELLES: Jeanny's Apartments – A beachfront three-star hotel on Grand'Anse Praslin with free breakfast, free parking, and lovely staff.
To start planning your trip, read my budget travel guide to the Seychelles!
2. The Maldives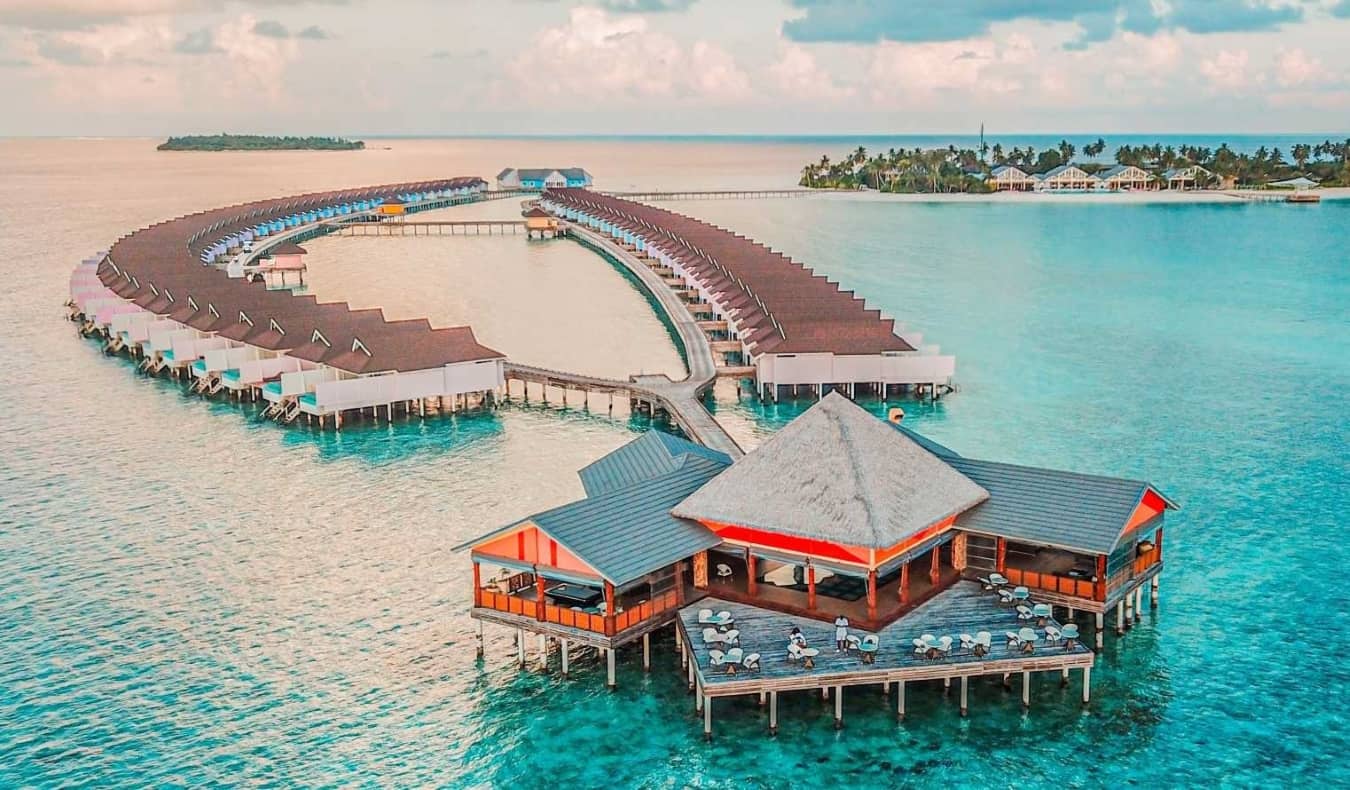 Located in the middle of the Indian Ocean, the Maldives is a chain of 1,000 islands (200 are inhabited, but only 5 have any substantial population). The country is actually just a series of coral atolls that are barely above sea level. During the 2004 Tsunami, many of these islands were completely washed away. The government has built flood barriers to help lessen the impact of any future tsunamis though it's going to be one of the first nations to feel the pressure of climate change.
These little coral islands are surrounded by excellent diving, snorkeling, and idyllic white-sand beaches, and are filled with friendly locals. Private resorts litter the islands, and a vacation here is also very pricey, as the Maldives is one of the most sought-after luxury destinations in the world.
Luckily, you can at least get here cheaply, as Thai Air Asia offers cheap flights to and from Thailand (you can find round-trip flights for around $300 USD!).
The best time to go to the Maldives is from November to May when the weather is cool and dry. June through October sees wetter and hotter weather due to the monsoon season.
MOST POPULAR ACTIVITIES
Go Diving or Snorkeling
Explore Malé
Go Parasailing
BEST PLACE TO STAY IN THE MALDIVES: Sands Exotic Hotel (Thulusdhoo) – A budget-friendly hotel near the beach that includes free breakfast and basic amenities like flatscreen TVs and AC.
To start planning your trip, read my budget travel guide to the Maldives!
3. Ko Lipe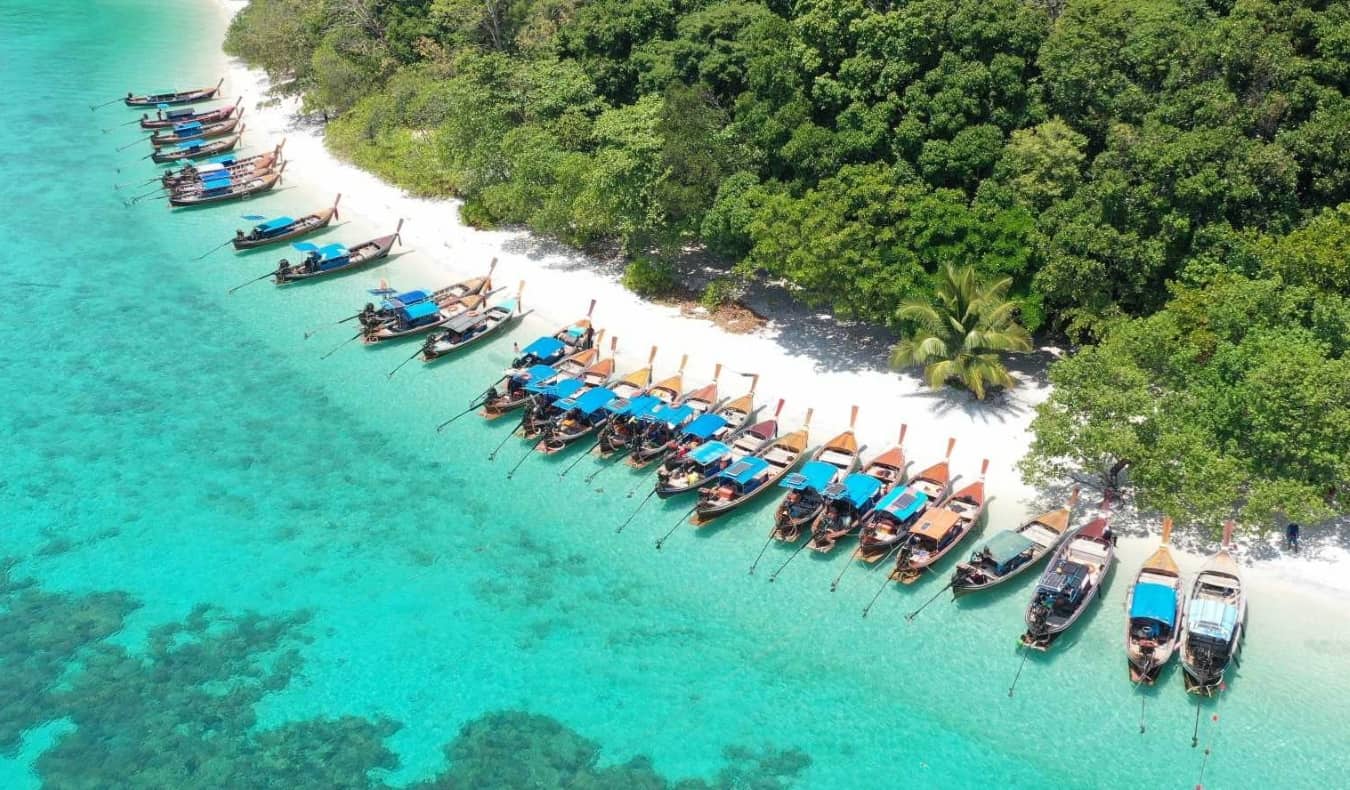 Located in southern Thailand, this semi-off-the-map island is one of my favorites and the month I spent here remains one of fondest memories.
Here on Ko Lipe, the super-friendly locals bring in the daily catch for amazing seafood, as the island's water is teeming with life. Accommodation is still basic, though more and more places now offer electricity 24/7. I expect development will slowly erode this paradise, however, so visit soon!
Close to this island is a little island that provides excellent snorkeling opportunities. You may even spot a few reef sharks. Bathtub-warm water and fine sand beaches kept me here for over three weeks. It will do the same for you. Visit between November and March for the best weather and the fewest people. May through October sees a harsh monsoon season that shuts the island down. The best way to get there is by boat from Pak Bara.
MOST POPULAR ACTIVITIES
Visit Nearby Ko Adang
Explore Tarutao National Marine Park
BEST PLACE TO STAY IN KO LIPE: The Chic Lipe – A boutique hostel with a restaurant on-site that's just a short walk to Walking Street and Sunrise Beach.
To start planning your trip, read my budget travel guide to Ko Lipe!
4. Bali and the Gili Islands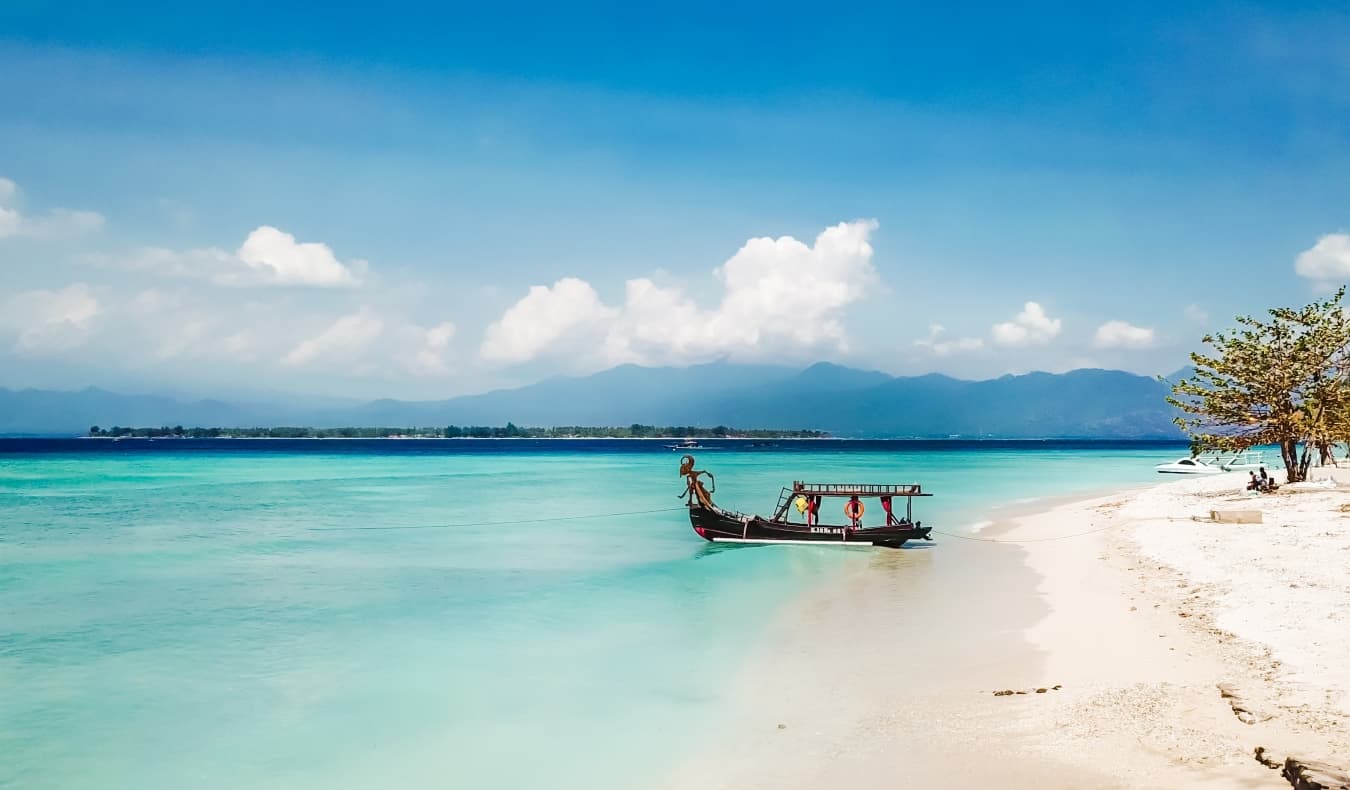 This tourist mecca is voted one of the best islands in the world year after year. The surfing is great, the food amazing, it's dirt cheap, the parties are great, the locals are some of the friendliest in the world, there's a volcano to climb, and there are temples to see. Clearly, Bali has it all.
But Indonesia has more than just Bali. The nearby Gili Islands are another incredible island getaway. Both destinations make for a more active tropical vacation and the weather remains pretty constant all year round (though April to October sees slightly drier weather). Both Bali and the Gili Islands are close enough that you should be able to visit them both on your trip to really get the most out of this idyllic corner of the world.
MOST POPULAR ACTIVITIES
BEST PLACE TO STAY IN BALI AND THE GILI ISLANDS: Tribal Bali (Canggu) – A fun coworking space and hostel with an on-site bar, infinity pool, pool table, and super chill vibe.
To start planning your trip, read my budget travel guide to Bali!
5. Fiji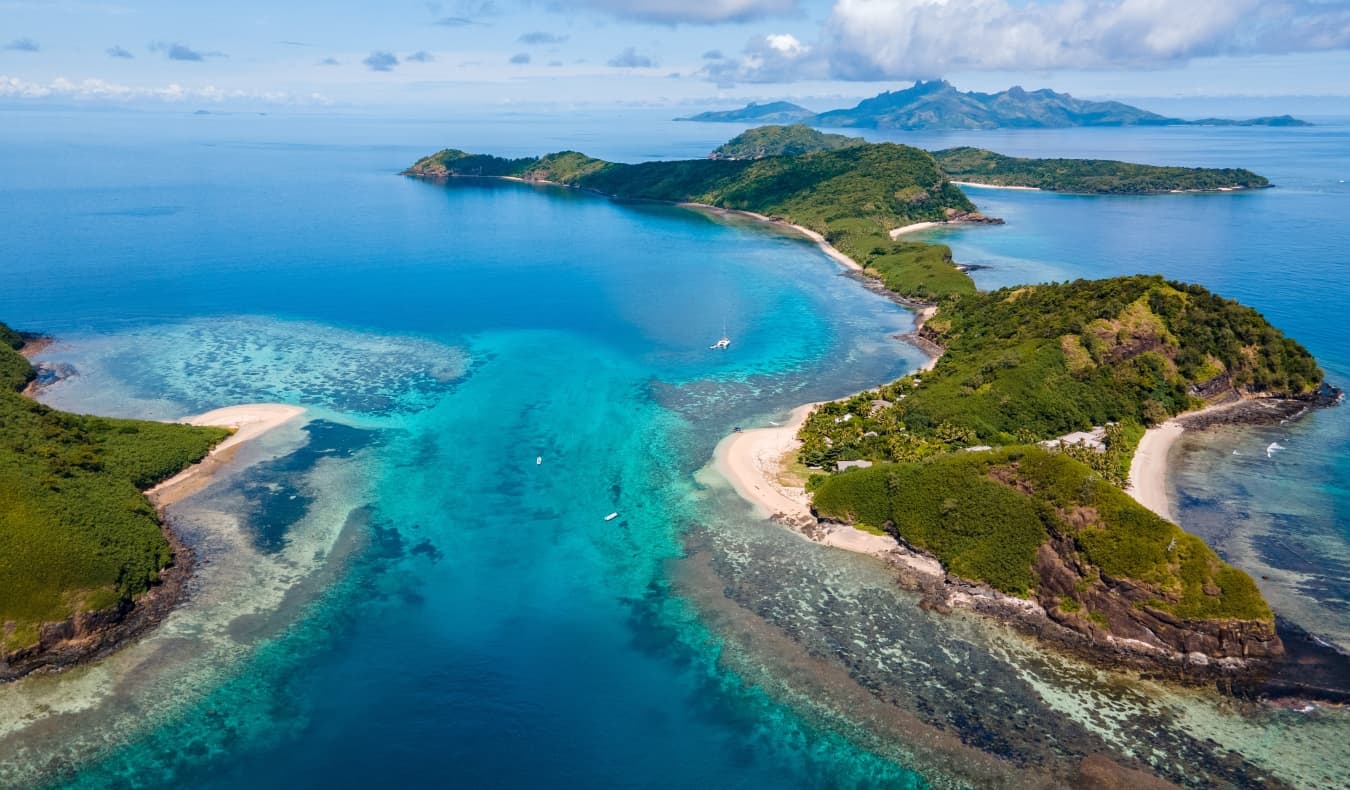 Located in the South Pacific Ocean, this country has some 322 islands, though less than a third are inhabited. Most of the action happens in the western islands, but no matter where you go, this is heaven. Any time the name Fiji is heard, visions of postcard-perfect beaches and tropical ocean dance in people's head. There's a good reason for that — because this place is one of the most incredible destinations in the world. And with so many islands to offer, you're bound to find one you like.
It's a popular destination with young people and honeymooners, with something for everyone on offer — diving, sailing, snorkeling, whale watching, peaceful luxury, and much more! Most young people and budget travelers head to the Yasawa Islands, known for their inexpensive accommodation, cheap transportation, and late-night parties. The temperature remains mostly constant throughout the year, with cyclones occurring between November and January.
MOST POPULAR ACTIVITIES
BEST PLACE TO STAY IN FIJI: The Beachouse (Coral Coast) – A family owned resort located in a sheltered sandy lagoon, with private bungalows as well as dorm rooms available. Includes free breakfast and free kayak rentals.
To start planning your trip, read my budget travel guide to Fiji!
6. Tahiti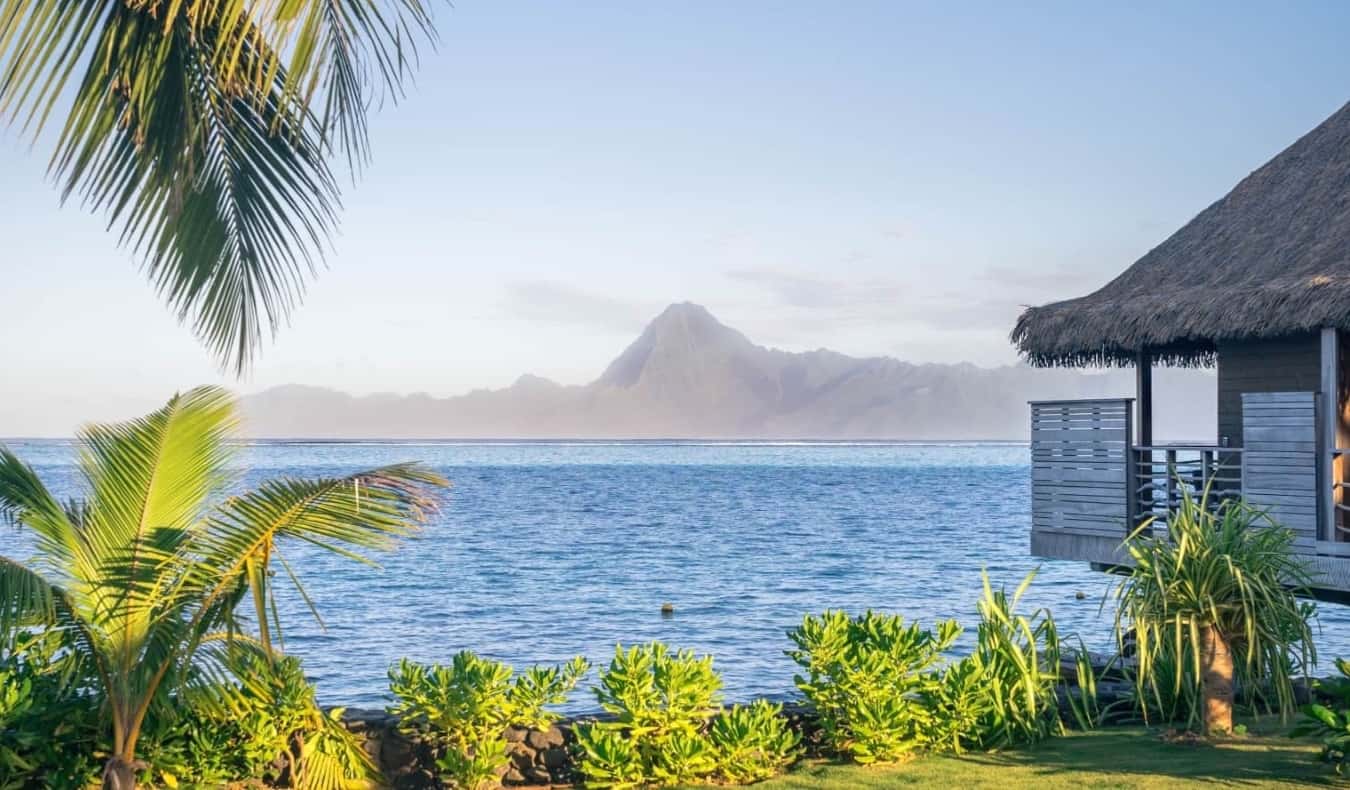 You know those pictures you always see of tropical bungalows in the water? That's Tahiti, the largest island in French Polynesia, an island nation composed of 118 islands spread over 6,400 square kilometers (2,471 square miles)of ocean. It's a massive, remote region offering soaring volcanic peaks, rugged cliffs, and emerald lagoons, providing some of the South Pacific's most spectacular scenery.
One of the biggest honeymoon destinations in the world, Tahiti offers pure paradise and a lot of romance. Its very name has long been synonymous with tropical paradise. Here you can relax in the sun, scuba dive, enjoy fine seafood, and take a morning dip right from your bungalow.
The island is expensive and caters to a more affluent tourist crowd, though there are still ways to visit on something of a budget. Try to visit the Museum of Tahiti and the Islands to get an insight into Polynesia culture. Le Marché Papeete (the public market) is the place to try local cuisine and pick up souvenirs. The weather is tropical all year round and very humid, though May to October sees cooler temperatures.
MOST POPULAR ACTIVITIES
BEST PLACE TO STAY IN TAHITI: Manomano Lodge – A cozy beachfront lodge with free Wi-Fi, a shared outdoor lounge and garden, and a fully-equipped kitchen.
To start planning your trip, read my budget travel guide to Tahiti!
7. Big Island Hawaii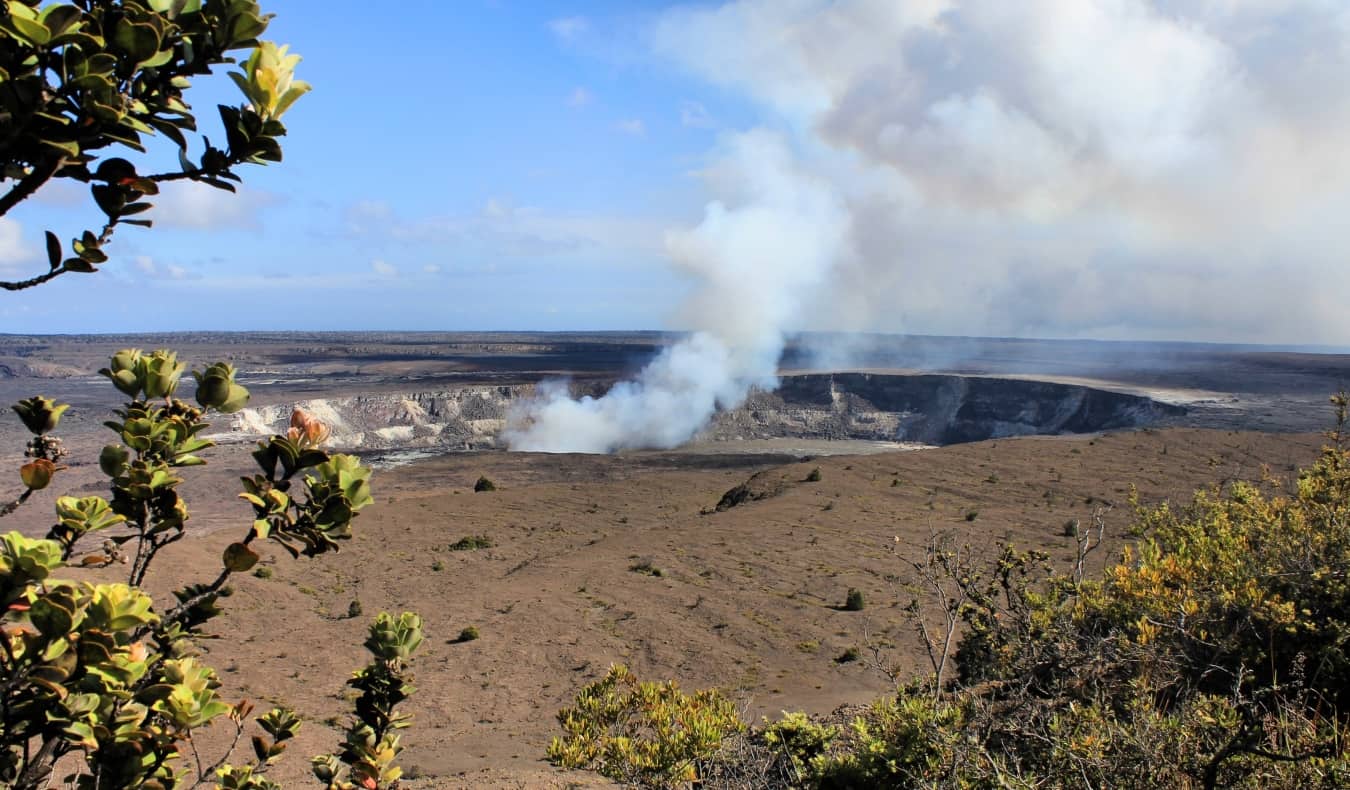 Located over 4,000 kilometers (2,500 miles) off the west coast of mainland USA, Hawaii's biggest island has everything you could ever want to do and more. But what separates it from the other islands is Hawai'i Volcanoes National Park. Two of the world's largest and most active volcanoes are located within the park, which is a UNESCO World Heritage Site and International Biosphere Reserve in recognition of its unique natural value. Here, you can explore volcanoes, climb through old lava tubes, and watch as new lava oozes into the ocean.
Then there are all the waterfalls on the island, great snorkeling and diving, and the lush wilderness of the Waipi'o Valley, once home to Hawaiian kings. Big Island has it all. I mean it's Hawaii — how could you go wrong?!
The wet season is from October to March, though the weather is cooler during these months. However, despite being located near each other, weather conditions on each island can vary greatly, so you never know what to expect!
MOST POPULAR ACTIVITIES
BEST PLACE TO STAY IN HAWAII: My Hawaii Hostel – This hostel is close to everything you'll need and offers free parking, free Wi-Fi, a fully equipped kitchen, and has a chill indoor/outdoor common area to lounge in.
To start planning your trip, read my budget travel guide to Hawaii!
8. The Cook Islands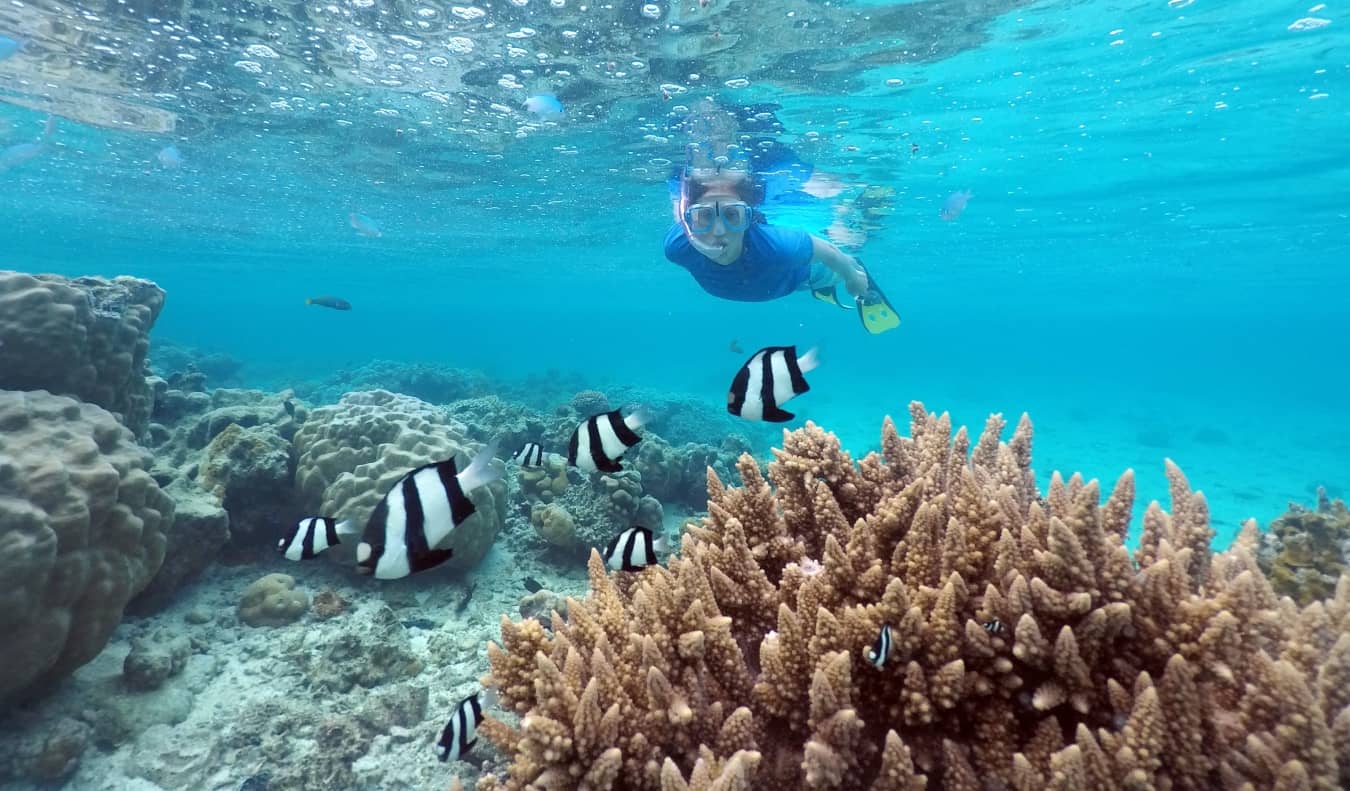 Another South Pacific island group (see a pattern here?), the Cook Islands are pretty far off the map and are considerably less-visited than some of their neighbors. Consisting of 15 islands scattered over an area stretching almost 2 million square kilometers (756,000 square miles) in the Pacific Ocean, these tiny islands are named after James Cook, the intrepid explorer who "discovered" them (the islands had been inhabited by indigenous Polynesians since 1000 CE).
With few amenities, this is the best place to find your inner castaway and escape modern life. Rarotonga is the largest and most visited island, however, I suggest you visit a few other islands if you make it out this way. Once you leave the main island, you'll have miles of beaches and their crystal clear waters (perfect for snorkeling, diving, swimming, and sea kayaking) virtually to yourself!
The islands see similar weather to the rest of the area, with temperatures hot and humid all year round.
MOST POPULAR ACTIVITIES
Watch a traditional dance show
Explore Aitutaki Island
Hike Around Rarotonga
BEST PLACE TO STAY IN THE COOK ISLANDS: Ranginuis Retreat – Located on the scenic Ootu Beach, this budget hotel includes free airport transports, free kayak rentals, and an outdoor swimming pool.
To start planning your trip, read my budget travel guide to the Cook Islands!
9. Curaçao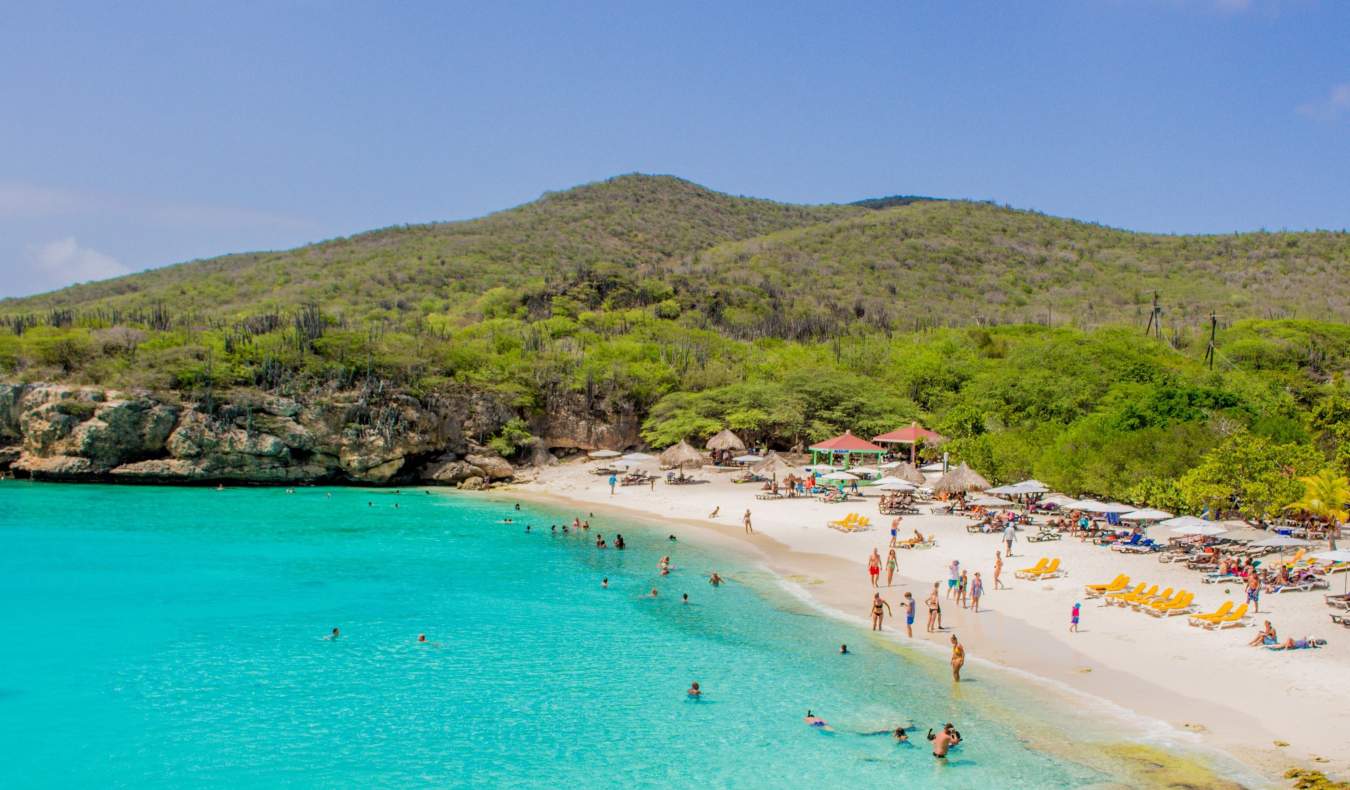 Located in the Caribbean Sea, this Dutch-owned island is perfect. Voted one of the best in the Caribbean, Curaçao is like being in tropical Holland. The island's capital, Willemstad, is a bustling city with brightly colored Dutch architecture and a UNESCO World Heritage listed Old Town.
As the largest and most populated of the Netherlands Antilles, Curaçao has the most going on and the most "social life." It's the hippest island in the chain and the most visited by younger travelers, so hit the beaches, lay in the sun, and party the night away. This may not be Gilligan's Island, but what it lacks in privacy, it makes up for in romance and fun.
The weather is pretty stable here year-round. It's always hot and usually sunny. If it rains, it's between November and January. And don't worry about hurricanes – it's below the hurricane belt!
MOST POPULAR ACTIVITIES
BEST PLACE TO STAY IN CURAÇAO: First Hostel Curaçao – Located in a former ice cream factory in Willemstad, this hostel boasts an outdoor pool, dive shop, relaxing terrace, and air-conditioning.
To start planning your trip, check out my budget travel guide to Curaçao!
10. The Perhentian Islands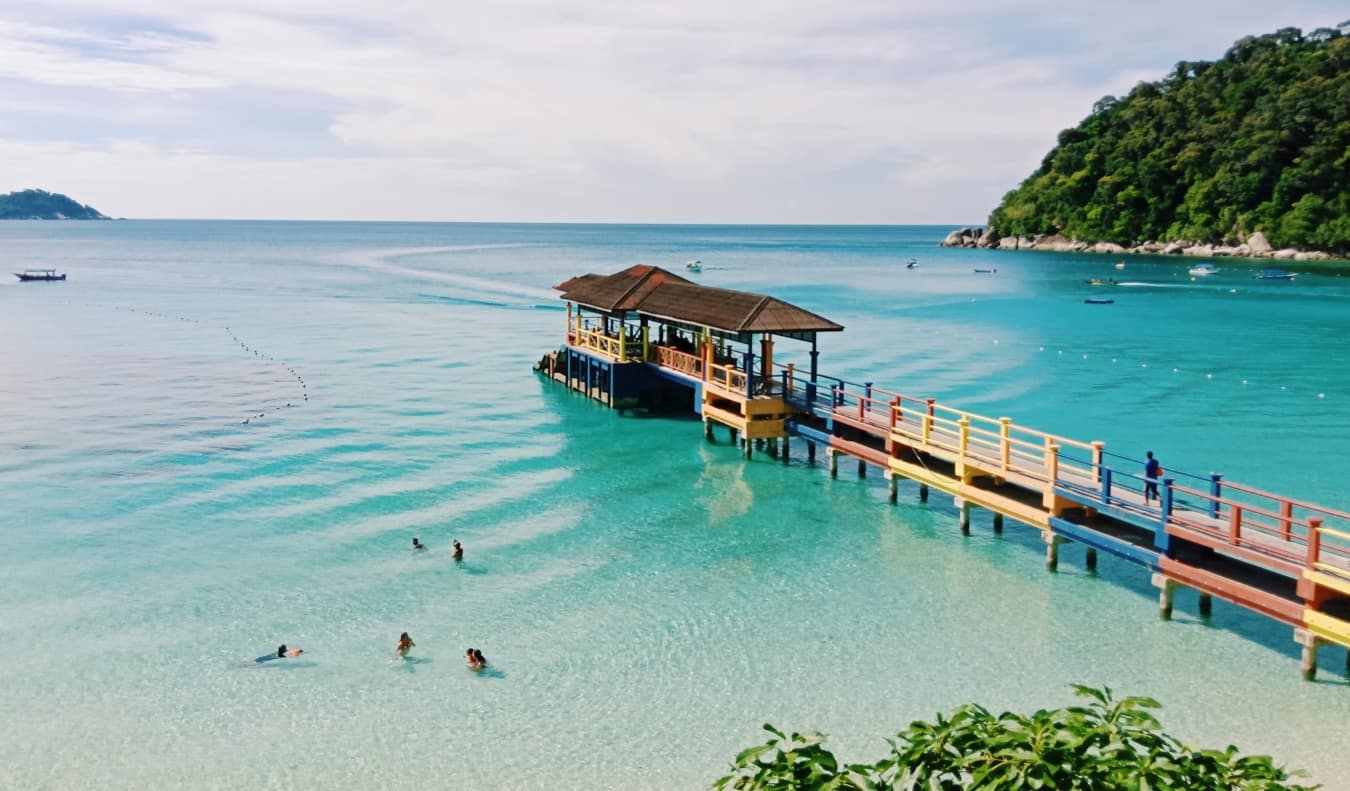 Located on the eastern coast of Malaysia, the Perhentians consist of two main islands, Perhentian Kecil ("Lesser Perhentian") and Perhentian Besar ("Greater Perhentian"). Both are covered in palm trees and are home to wide beaches and crystal blue water. Despite being the smaller island, Kecil is the busier of the group, offering cheaper accommodation and more things to do. Besar has more resorts and caters to families, honeymooners, and upscale travelers.
There's not much to do here, and visitors typically lay on the beach all day, resting from last night's drinking. It's the perfect place to put up a hammock, and the Malay word Perhentian roughly translates to "stopping point" — an appropriate name considering most travelers who visit here end up staying longer than anticipated. The islands are also great for divers and snorkelers, as the reefs and crystalline waters are home to a wide variety of coral, sea turtles, sharks, and colorful fish.
A strong monsoon season limits when to go (visit between March and October). During the other times, it's best to head to Thailand, where the weather is nicer.
MOST POPULAR ACTIVITIES
Go Jungle Trekking
See Turtles at Turtle Beach
Go Diving
BEST PLACE TO STAY IN THE PERHENTIAN ISLANDS: Senja Bay Resort – Just one minute from the beach, this budget resort offers both fan-cooled and air-conditioned rooms, free Wi-Fi, and an on-site restaurant.
To start planning your trip, check out my budget travel guide to the Perhentian Islands!
11. Bermuda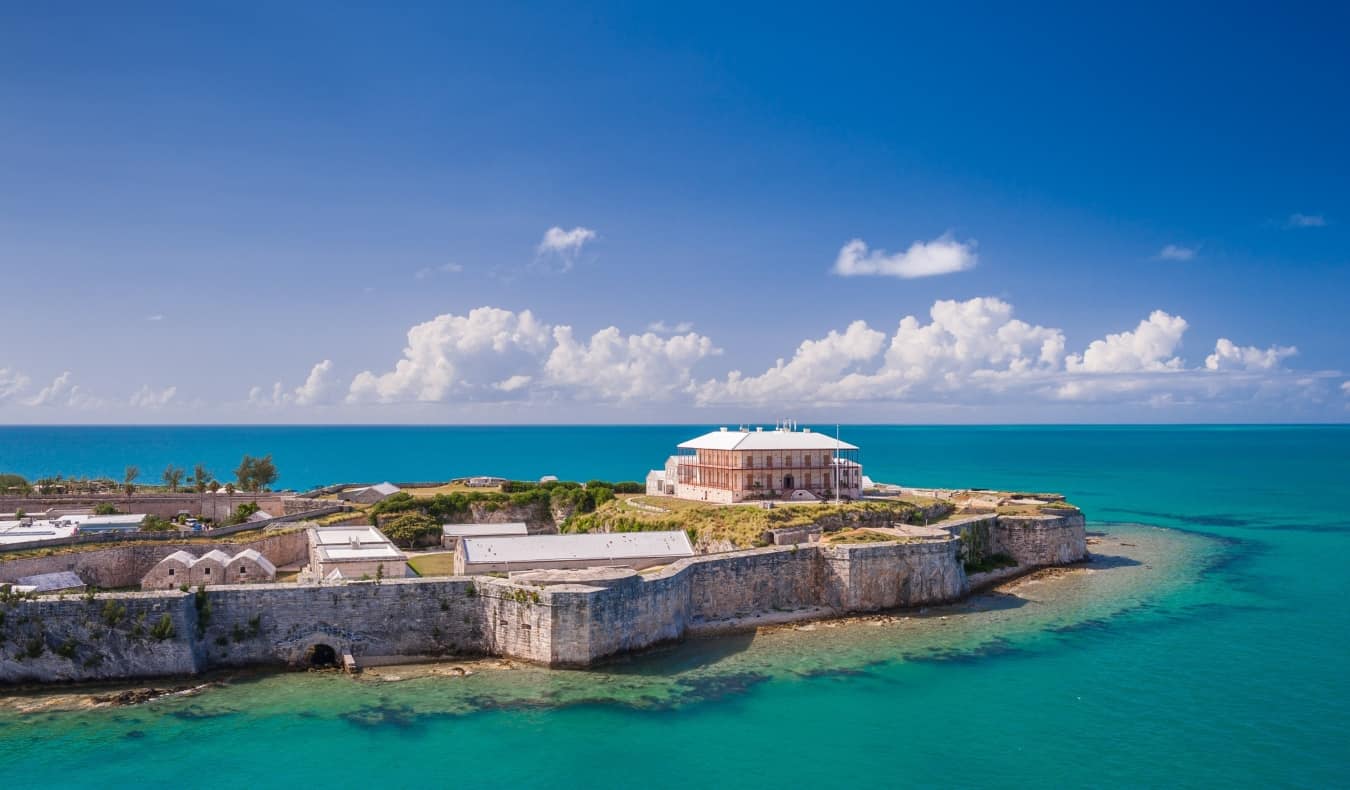 Great Britain's oldest colony, Bermuda is one of the most beautiful islands in the world. Sadly, it's also very expensive! Home to banks and tax-avoiding businesses, the rich and powerful have jacked up prices here so the resorts tend to cater to an upscale crowd. But that doesn't mean you shouldn't visit!
While you will need a respectable budget, if you give Bermuda a chance you'll find an island home to some of the most beautiful beaches in all of North America and the Caribbean (my favorites are Church Bay, Elbow Beach, and Chaplin Bay). The locals are incredibly friendly and you can find some world-class food here too. There's tons to keep you busy, with caves to explore, lots of hiking, and world-class snorkeling and diving (Bermuda is known as the shipwreck capital of the world; there are over 300 shipwrecks here).
MOST POPULAR ACTIVITIES
Visit the Crystal and Fantasy Caves
Climb the Gibbs Hill Lighthouse
Explore the Royal Naval Dockyard
BEST PLACE TO STAY IN BERMUDA: Blue Horizons Guest House – A cozy three-star guesthouse with a homey vibe and helpful staff that's close to the beach.
To start planning your trip, check out my budget travel guide to Bermuda!
12. Barbados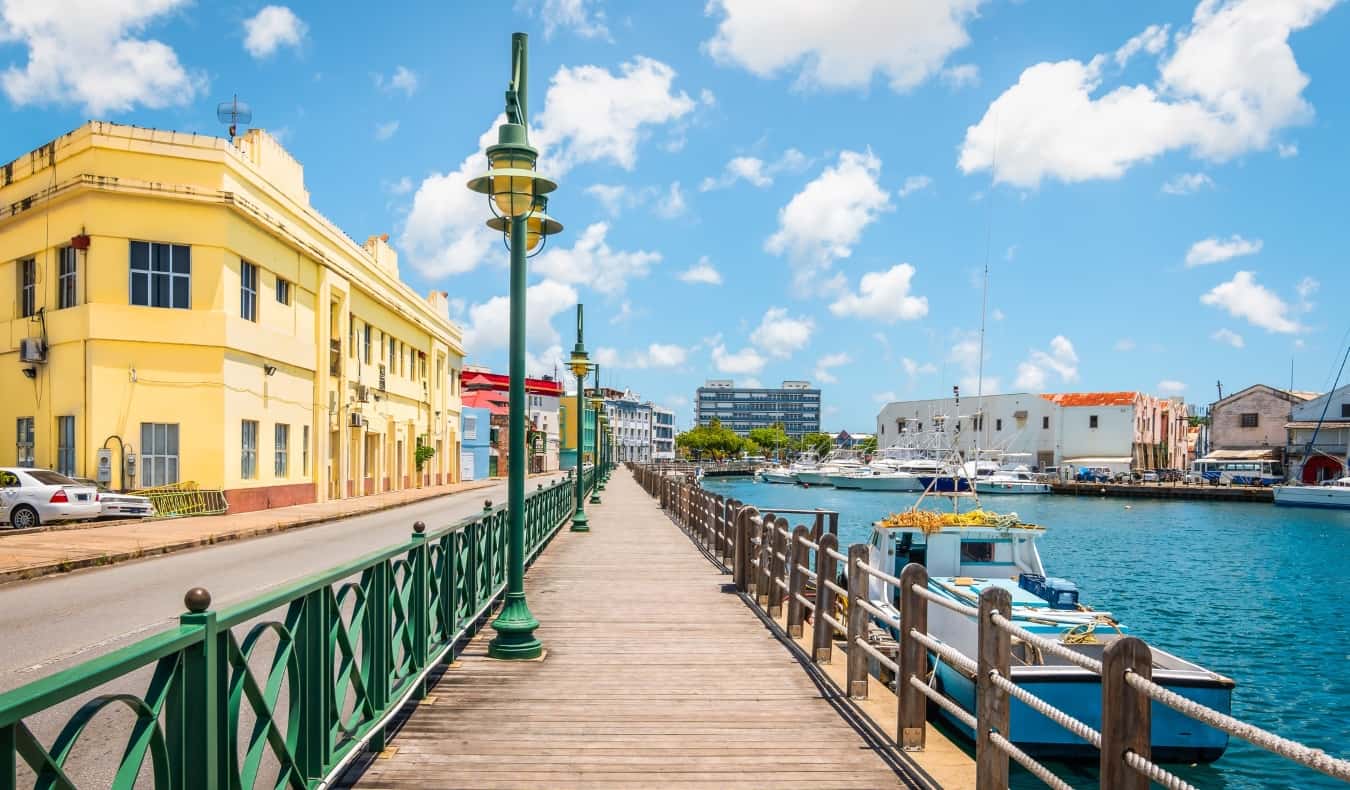 Barbados is a vibrant island that is part of the West Indies, an island region straddling both the North Atlantic and the Caribbean. The island's culture is a mix of West African, Portuguese, Creole, and British cultures. Bridgetown, the capital and largest city, is one of the nightlife capitals of the area, so if you're looking to stay up until the wee hours then this might be the island for you!
Like in Bermuda, you'll find amazing beaches and caving here. You'll also find some world-class surfing. The food here is amazing, and you'll be able to enjoy expensive, delicious meals alongside cheap local food.
While there is plenty of luxury to be found here, you can also visit on a moderate budget making this one of the more affordable islands in the Caribbean.
MOST POPULAR ACTIVITIES
BEST PLACE TO STAY IN BARBADOS: Monteray Family Hotel – Located a quick 2 minute walk from the white-sand Dover Beach, this two-star property includes fully equipped kitchenette, private terrace, and air-conditioning.
To start planning your trip, check out my budget travel guide to the Caribbean!
13. Isla de Providencia (Old Providence)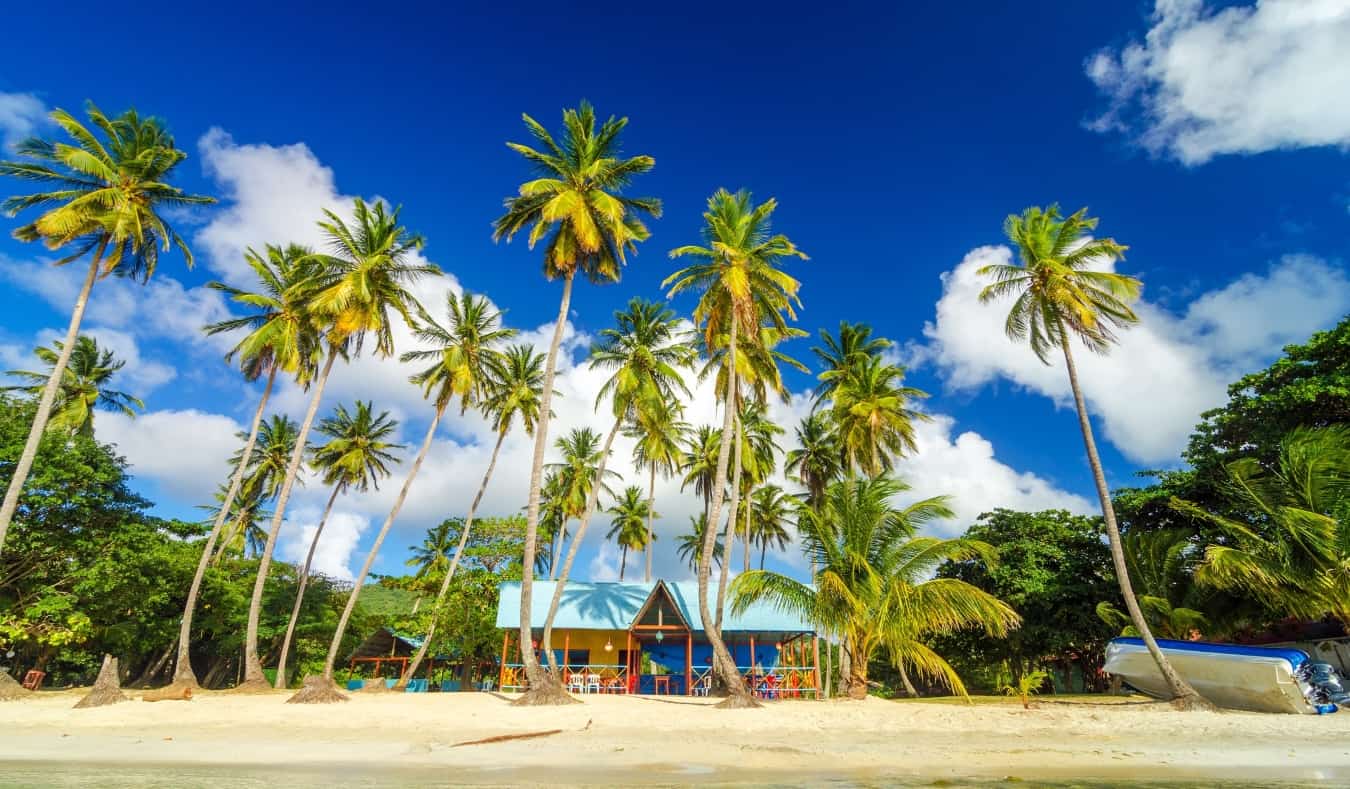 Located between Costa Rica and Jamaica, Providencia is actually part of Colombia. Isla de Providencia is made up of two smaller islands: Providencia and Santa Catalina, which only cover a total of 22 square kilometers (8.5 square miles) combined. It's a natural paradise, as Providencia is the central point for the Seaflower Biosphere Reserve, a UNESCO Marine Protected Area, as well as home to a 2,400-acre national park, Old Providence McBean Lagoon.
Unlike its luxurious Caribbean neighbors, here you'll only find more budget-friendly hotels and guesthouses. Everything needs to come by ship or airplane, so it's not super cheap. However, since no non-natives can own property there is no influx of overdevelopment, keeping the island simple but beautiful. For a more rustic, non-touristy getaway, this might be the island for you!
MOST POPULAR ACTIVITIES
Hike El Pico
Go Diving & Snorkeling
Relax on Playa Manzanillo
BEST PLACE TO STAY IN ISLA DE PROVIDENCIA: Berton Place – With a homey ambience and local owners who go above and beyond, this three-star guesthouse includes free Wi-Fi and free parking and is just 10 minutes from the beach.
To start planning your trip, check out my budget travel guide to Colombia!
14. The San Blas Islands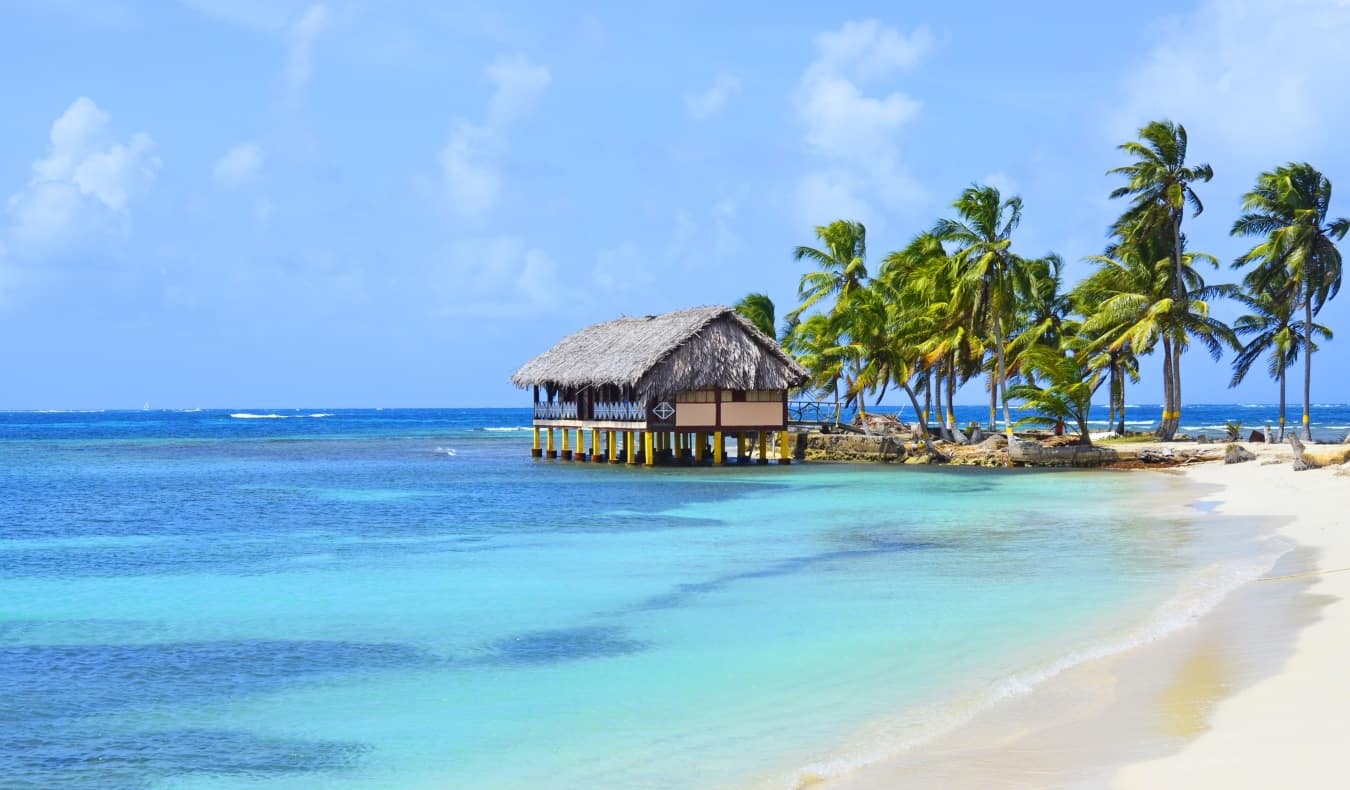 Panama is an underrated destination in Central America, and this includes the San Blas Islands. This collection of 378 islands is a popular spot for sailing and boat tours, though there are also some resorts in case you're looking for a more luxurious stay.
These mostly uninhabited islands are under the control of the Guna indigenous people and are quite rustic, making for a great off-the-grid island getaway. The lodging here is made up of simple huts, hammocks, and tents, and there are tons of beautiful spots for good sailing, diving, and snorkeling.
You can also book sailing expeditions here if you're looking to get off the islands and out onto the water. Most 3-day/2-night sailing tours cost around $285 USD, including food, while a 4-5-day sailing trip costs $400-$520 USD.
MOST POPULAR ACTIVITIES
BEST PLACE TO STAY THE SAN BLAS ISLANDS: Discovery Gunayar – This laidback lodge is just one minute from the beach, offering rustic but comfortable accommodations for travelers looking to lounge the days away.
To start planning your trip, check out my budget travel guide to Panama!
15. The Canary Islands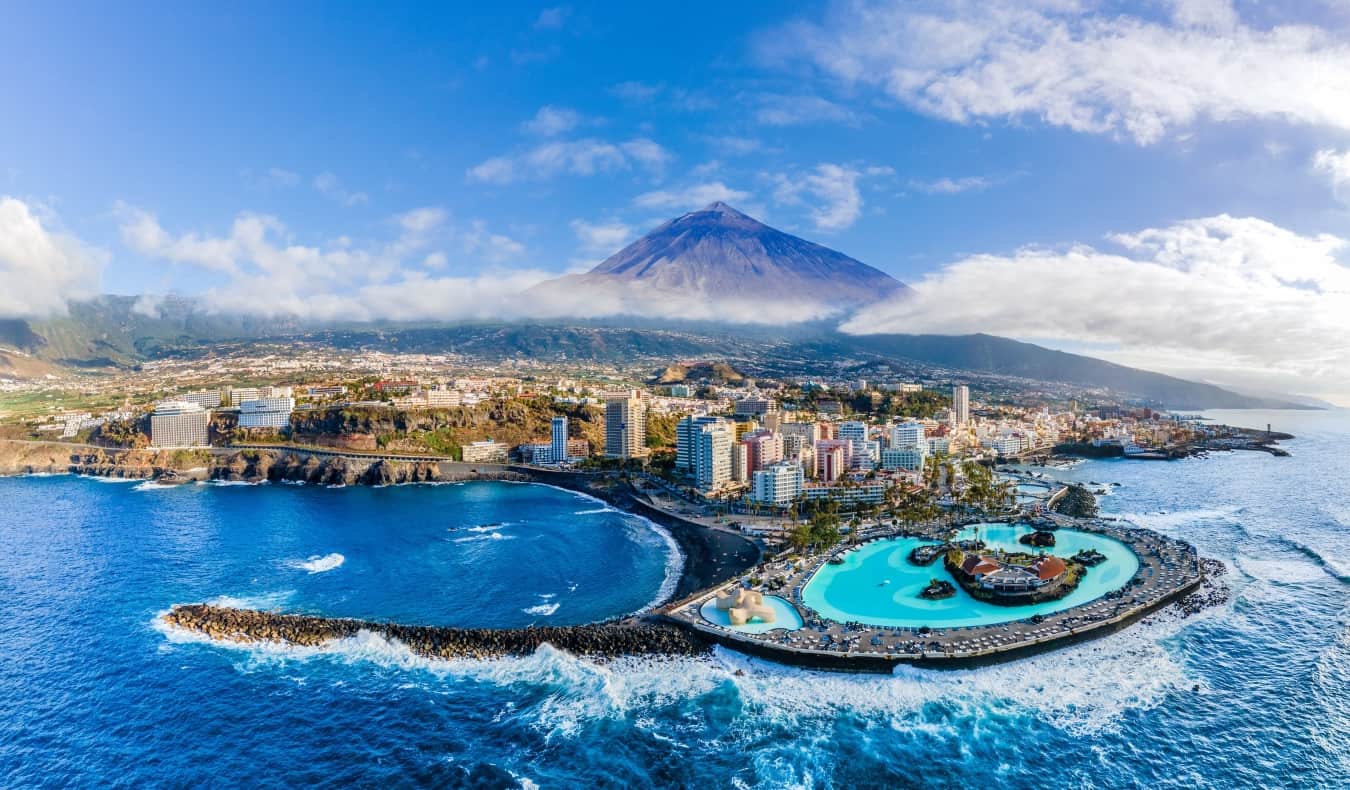 Located just off the coast of Western Sahara in Africa, the Canary Islands are actually a Spanish archipelago and therefore owned by Spain. There are 7 main islands in the Canaries, with each offering something different for the intrepid traveler looking to kick back and enjoy island life.
Tenerife is the largest of the islands and has a bit of everything, including one of the largest Carnival festivals in the world each February and two UNESCO World Heritage sites: the city of La Laguna and Teide National Park, home to Mount Teide (the largest mountain in Spain and the third-largest volcano in the world).
For beaches, head to Fuerteventura to soak up some rays. And for some hiking, make your way to Gran Canaria with its incredible and diverse landscapes. But no matter which island in the Canaries you choose, you'll get to enjoy one of the best tropical islands in the world.
MOST POPULAR ACTIVITIES
BEST PLACE TO STAY IN THE CANARY ISLANDS: Lagarto house – This chill hostel in Tenerife has an outdoor pool, bikes you can use to get to the beach, a BBQ area, and a fully-equipped kitchen.
To start planning your trip, check out my budget travel guide to Spain!
16. Naxos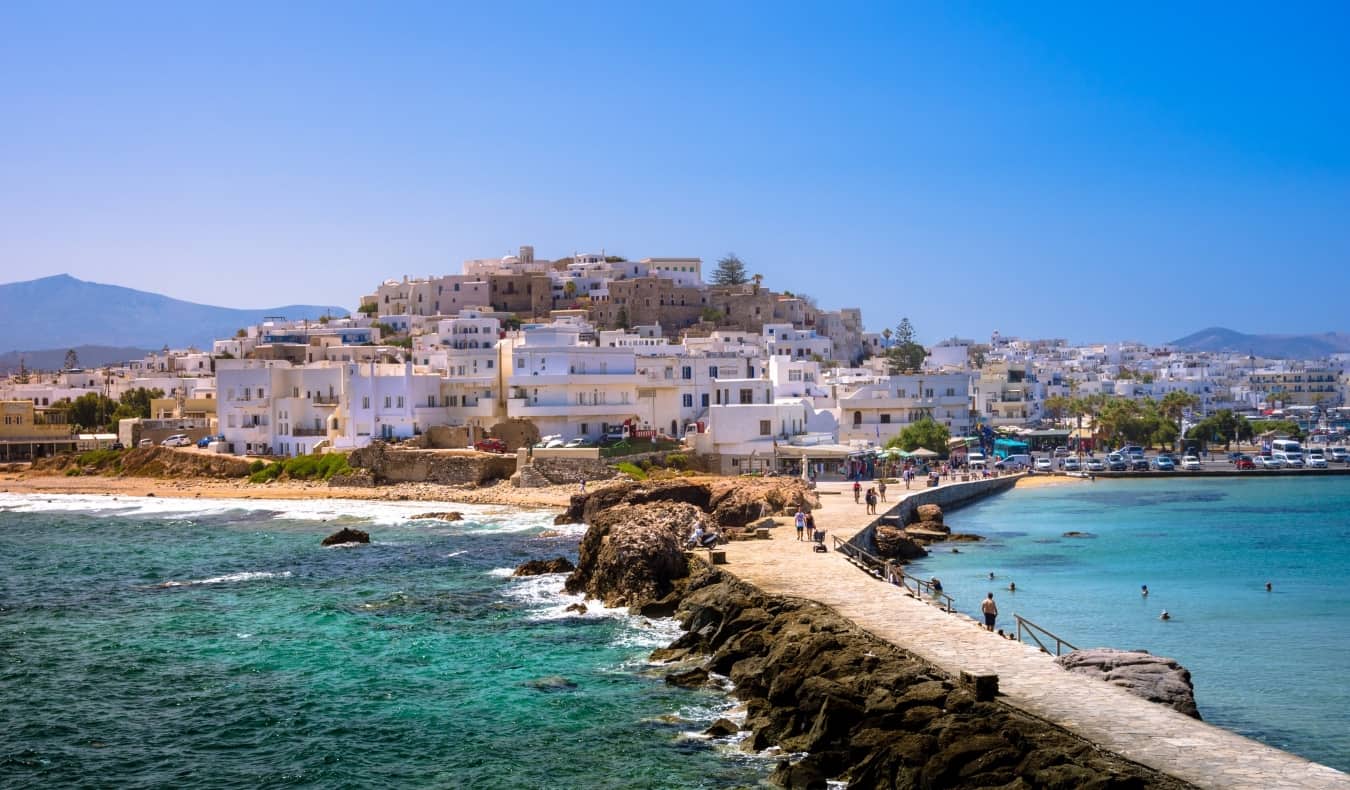 While most people visiting the Cyclades (an island group off mainland Greece) head to Santorini or Mykonos, beat the crowd and head to Naxos. It's just as stunning and picturesque, but without the crowds (and high prices). Home to charming, white-washed villages and pristine beaches, Naxos will satisfy your desire to enjoy that serene Mediterranean life.
Whether you're looking to relax on the beach, head out for a hike, enjoy some water sports, or learn about history (there's a huge ancient temple gate, a medieval castle, and the mountain Zeus was supposedly raised on, just to name a few sites), Naxos will be able to keep you entertained as you enjoy your little slice of Greek heaven away from the tourist mob.
MOST POPULAR ACTIVITIES
BEST PLACE TO STAY IN NAXOS: Soula Naxos – Located in Saint George Beach just 20 meters from the ocean and 2 minutes from the center of town, this budget-friendly hotel includes free Wi-Fi and lovely views from the rooftop terrace.
To start planning your trip, check out my budget travel guide to Naxos!
17. The Whitsunday Islands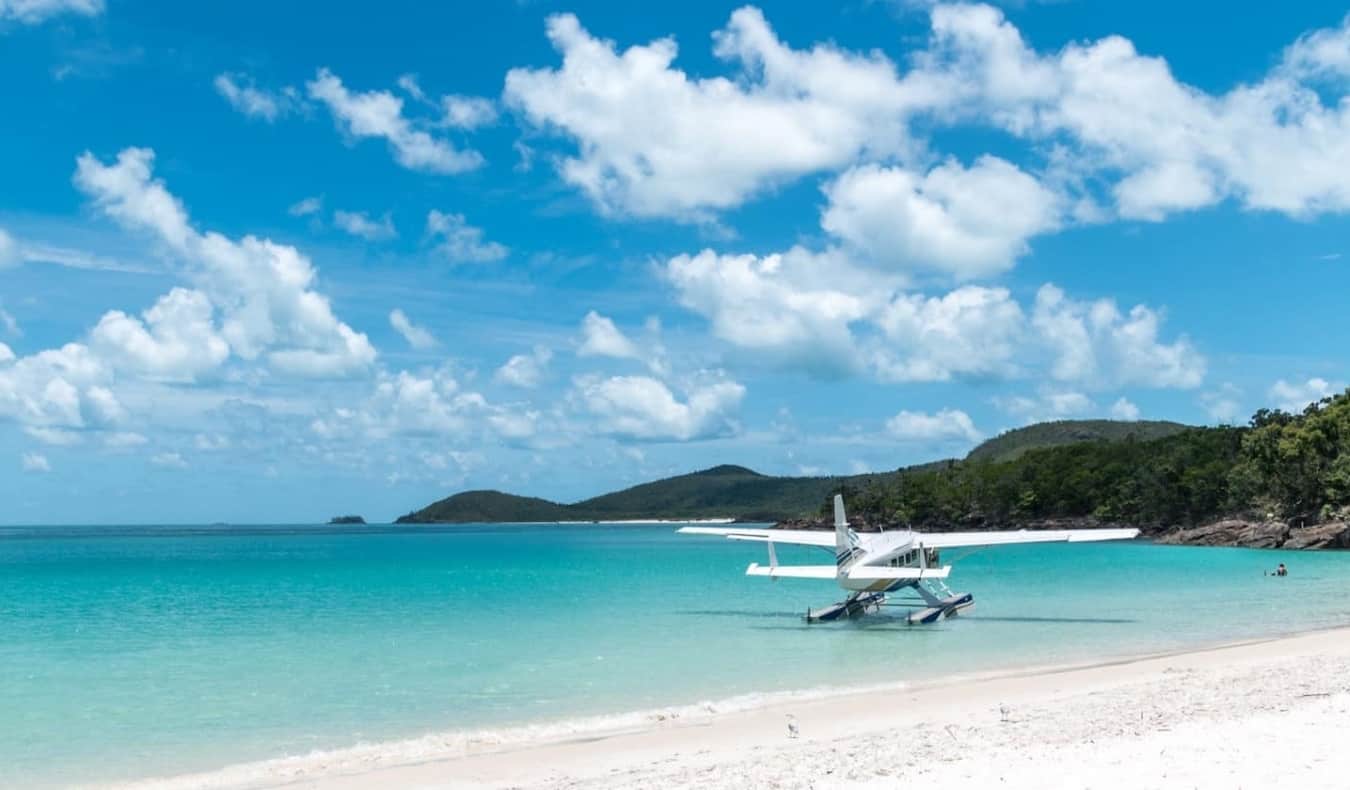 Located off the central coast of Queensland in Australia, the Whitsunday Islands are a gorgeous collection of islands off the central coast of Queensland. A majority of the islands are designated national parks and actually form part of the Great Barrier Reef.
The vast majority of these islands are designated national parks, so naturally there are some amazing coral reefs for snorkeling and diving and pristine beaches (my favorite is Whitehaven Beach). Upon arrival, you'll instantly see why this is one of the best tropical islands in the world — and why over half a million people visit a year.
One of the most popular ways to see the islands is via a multi-day sailing tour (which is what I did when I visited). It was an amazing experience — especially diving! Expect to pay between 399-499 AUD per person for a three-day/two-night sailing trip.
MOST POPULAR ACTIVITIES
BEST PLACE TO STAY IN THE WHITSUNDAY ISLANDS: Whitsunday Apartments – Just 2 minutes from Catseye Beach, these private apartments offer free Wi-Fi, ocean views, and free airport transfers. There's an outdoor pool as well.
To start planning your trip, check out my budget travel guide to the Whitsunday Islands!
18. The Galápagos Islands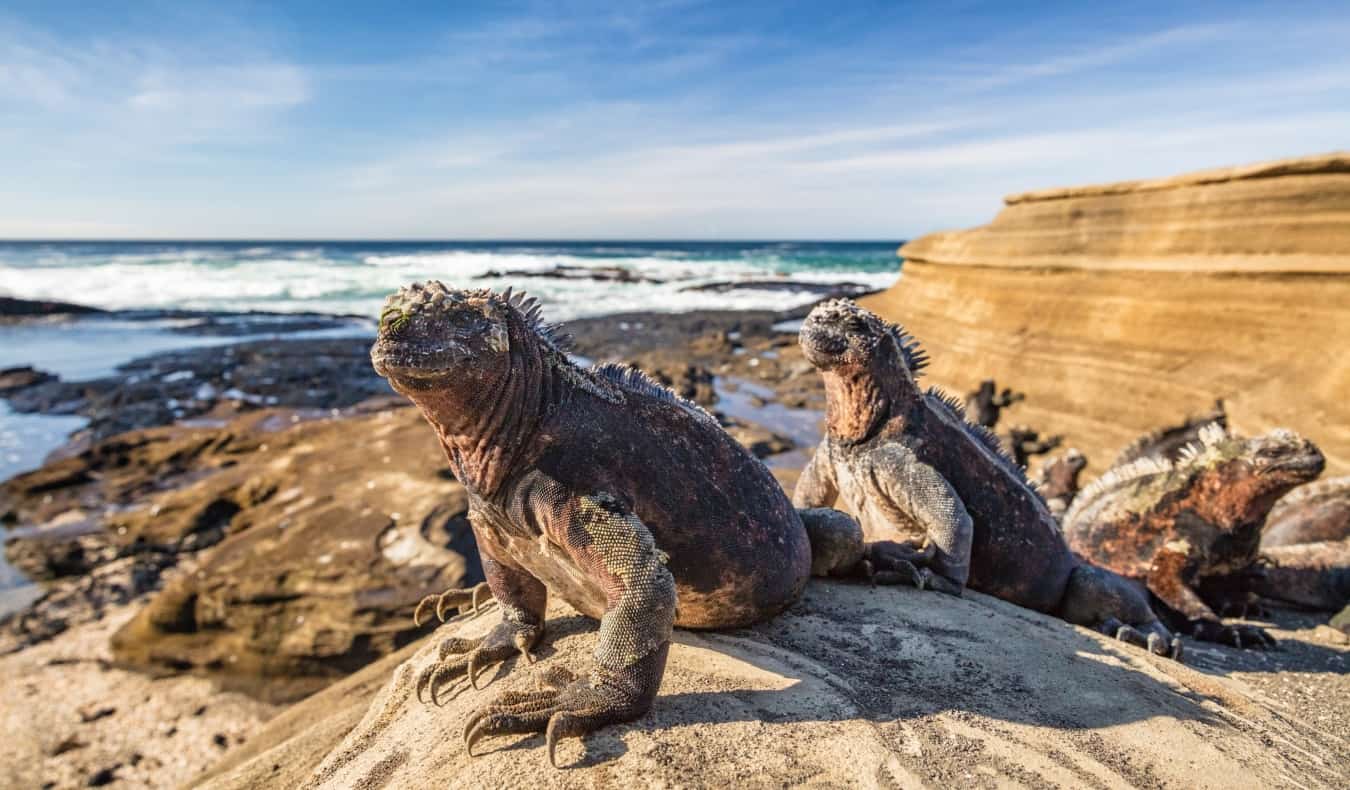 There are few destinations that top bucket lists like the Galápagos Islands. Located 1,000 kilometers (620 miles) off the coast of Ecuador, this is not only one of the most popular destinations in the country but one of the most sought-after destinations in the world.
Formed from active volcanoes, they're most famous for being the birthplace of Darwin's theory of evolution. The opportunities to see incredible wildlife here are practically unrivaled, with marine iguanas, Galapagos penguins, sea lions, orcas, manta rays, the Giant Galapagos tortoise, and many more incredible species.
Unfortunately, this is a very fragile ecosystem and it's being drastically affected by the changing climate. Visit here while you can and be especially mindful of your impact on the environment. Book a multi-day visit to make the most of your time.
MOST POPULAR ACTIVITIES
Go Kayaking
Snorkel with Wildlife
Go Diving
BEST PLACE TO STAY IN THE GALÁPAGOS ISLANDS: Hostal Romy – This two-star hotel close to Puerto Baquerizo Moreno Beach offers air-conditioning, free Wi-Fi, and kitchenettes in rooms.
To start planning your trip, check out my budget travel guide to Ecuador!
19. Saint Lucia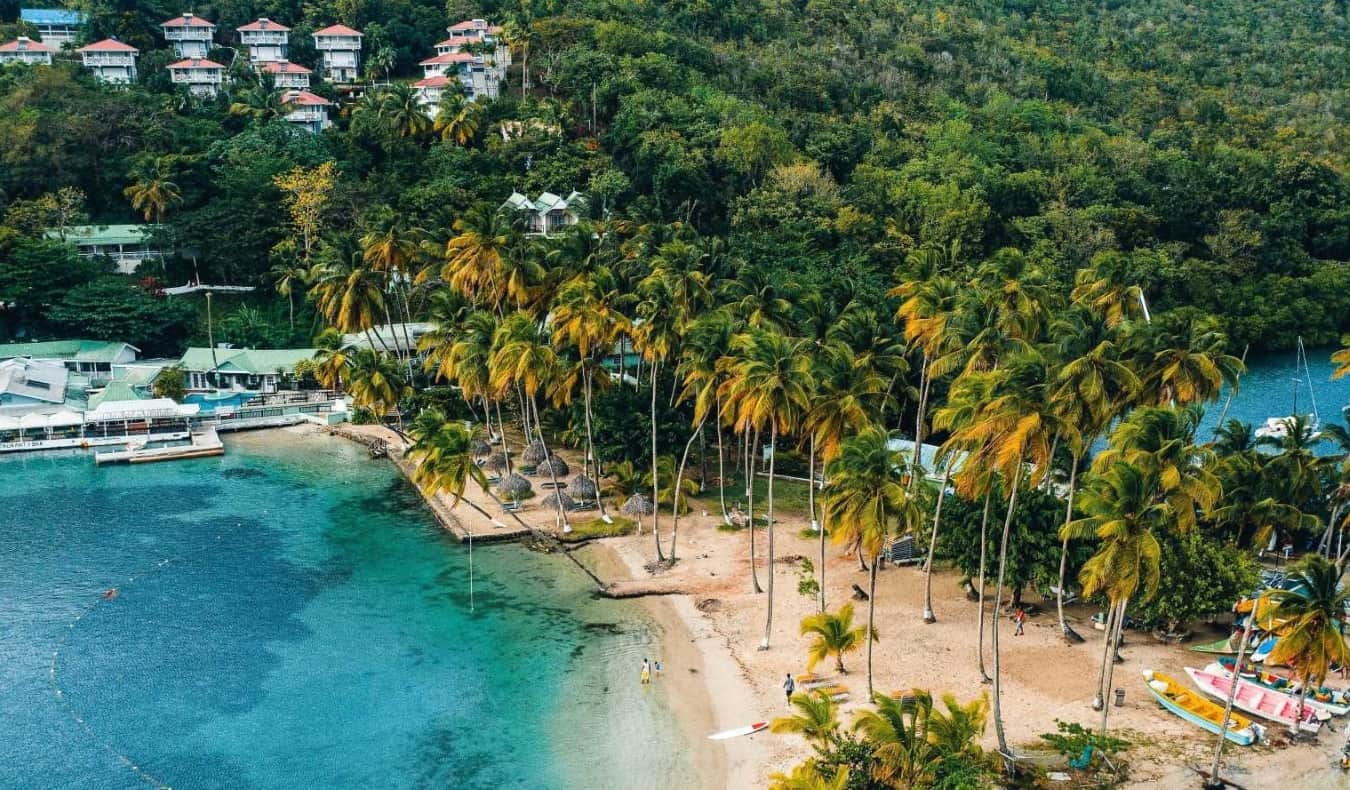 This stunning island in the Lesser Antilles chain of volcanic islands in the Caribbean is often considered one of the most romantic places in the world. With lush surroundings and white sand beaches that stretch for miles, it's no wonder that this tropical island is considered a paradise on earth.
First known as "Louanalao" by the indigenous Arawak in 200 CE, St. Lucia is filled with beautiful birds, orchards full of tropical fruit trees, world-class diving, incredible wildlife, and crystalline blue waters. Whether you're looking for a lazy escape or an active holiday, St. Lucia will be able to keep you entertained!
MOST POPULAR ACTIVITIES
BEST PLACE TO STAY IN SAINT LUCIA: Harmony Marina Suites – Every room in this 3-star hotel is a suite, complete with idyllic terraces, air-conditioning, and Wi-Fi. There's an outdoor pool and the hotel is just minutes from the beach.
To start planning your trip, check out my budget travel guide to St. Lucia!
20. The Azores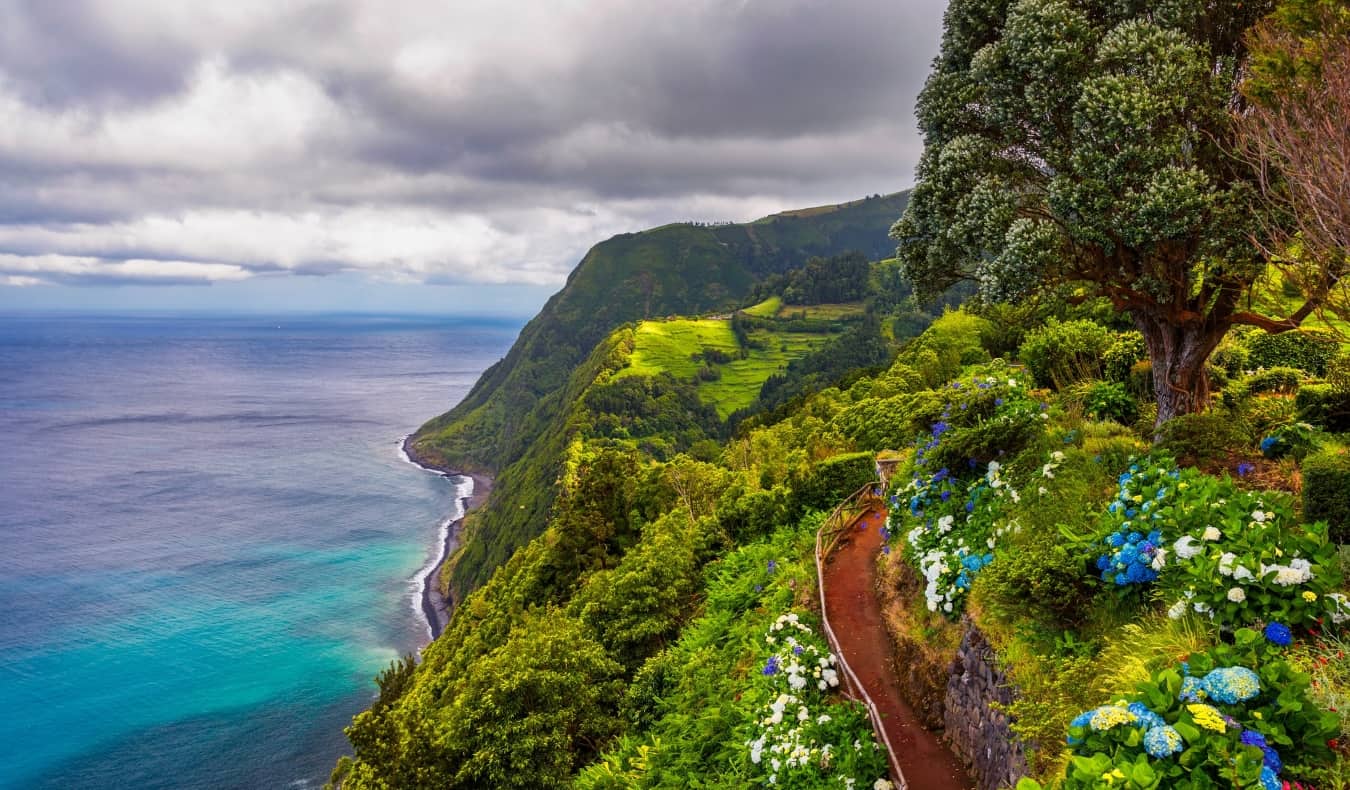 These nine islands lie 1,500 kilometers (930 miles) off the coast of Portugal in the Atlantic Ocean. While technically subtropical islands, the Azores make for a great getaway if you're looking for something beyond the standard resort getaway. The islands boast tons of hiking and beautiful nature.
Each of the islands offers a little something different. Rent a car and explore the winding roads of the main island, São Miguel, taking in secluded beaches and picturesque waterfalls, enjoy the wine in Pico, and go hiking on São Jorge. Best of all, it's close to both Europe and North America and makes for a great stopover point if you're traveling between the two.
MOST POPULAR ACTIVITIES
BEST PLACE TO STAY IN THE AZORES: Out of the Blue – This boutique hostel has a gorgeous interior, fast Wi-Fi, and beautiful garden with hammocks for unrivaled relaxing.
To start planning your trip, check out my budget travel guide to to Portugal!
***
This is by no means a comprehensive list of all the best tropical islands in the world. There are countless other islands worthy of attention and it would take multiple lifetimes to visit them all (though I'd be happy to try!).
That being said, I think these are some of the best tropical islands in the world. Each one of these is a veritable paradise in its own right. You'll be hard-pressed to find more beautiful surroundings than some of these islands.
But don't take my word for it. Book a trip and experience a slice of paradise for yourself!
Book Your Trip: Logistical Tips and Tricks
Book Your Flight
Find a cheap flight by using Skyscanner. It's my favorite search engine because it searches websites and airlines around the globe so you always know no stone is being left unturned.
Book Your Accommodation
You can book your hostel with Hostelworld. If you want to stay somewhere other than a hostel, use Booking.com as it consistently returns the cheapest rates for guesthouses and hotels.
Don't Forget Travel Insurance
Travel insurance will protect you against illness, injury, theft, and cancellations. It's comprehensive protection in case anything goes wrong. I never go on a trip without it as I've had to use it many times in the past. My favorite companies that offer the best service and value are:
Want to Travel for Free?
Travel credit cards allow you to earn points that can be redeemed for free flights and accommodation — all without any extra spending. Check out my guide to picking the right card and my current favorites to get started and see the latest best deals.
Need Help Finding Activities for Your Trip?
Get Your Guide is a huge online marketplace where you can find cool walking tours, fun excursions, skip-the-line tickets, private guides, and more.
Ready to Book Your Trip?
Check out my resource page for the best companies to use when you travel. I list all the ones I use when I travel. They are the best in class and you can't go wrong using them on your trip.