During my 15 years of traveling the world, I've saved thousands of dollars, enjoyed countless free flights and upgrades, free hotel stays, and enjoyed lounge access at airports all around the world — all without spending any extra money.
Through credit card rewards, smarty spending, and learning the art of points & miles, I've been able to earn all kinds of free flights and travel perks.
And you can too!
It's a subject that not enough travelers pay attention to but should, as learning even just a few tips and tricks, will have you traveling more while spending a lot less.
Below you'll find all my posts on credit cards and points & miles so you can understand how this works and start saving money today.

Articles About Travel Credit Cards

My Favorite Travel Credit Cards
The "starter" version of the Chase Sapphire Reserve. You don't get as many perks, but if you're dead-set on not paying a high yearly fee, you can't go wrong with this card.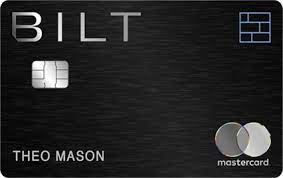 This is the only card out there that lets you earn points when paying your rent. It also offers 2x points on travel and 3x points on dining as well as double points on the first of the month. It's my go to card now that I used for most of my everyday spending.
This is my go-to card for all of my business expenses. The bonuses on travel and office expenses really add up quickly. If you're looking for low-fee business card with excellent perks, this is the card for you.

Disclosure: Please note that some of the links above are affiliate links. At no additional cost to you, I earn a commission if you make a purchase. If you have any questions about the companies or my status as an affiliate, please don't hesitate to e-mail me.
Get my best stuff sent straight to you!