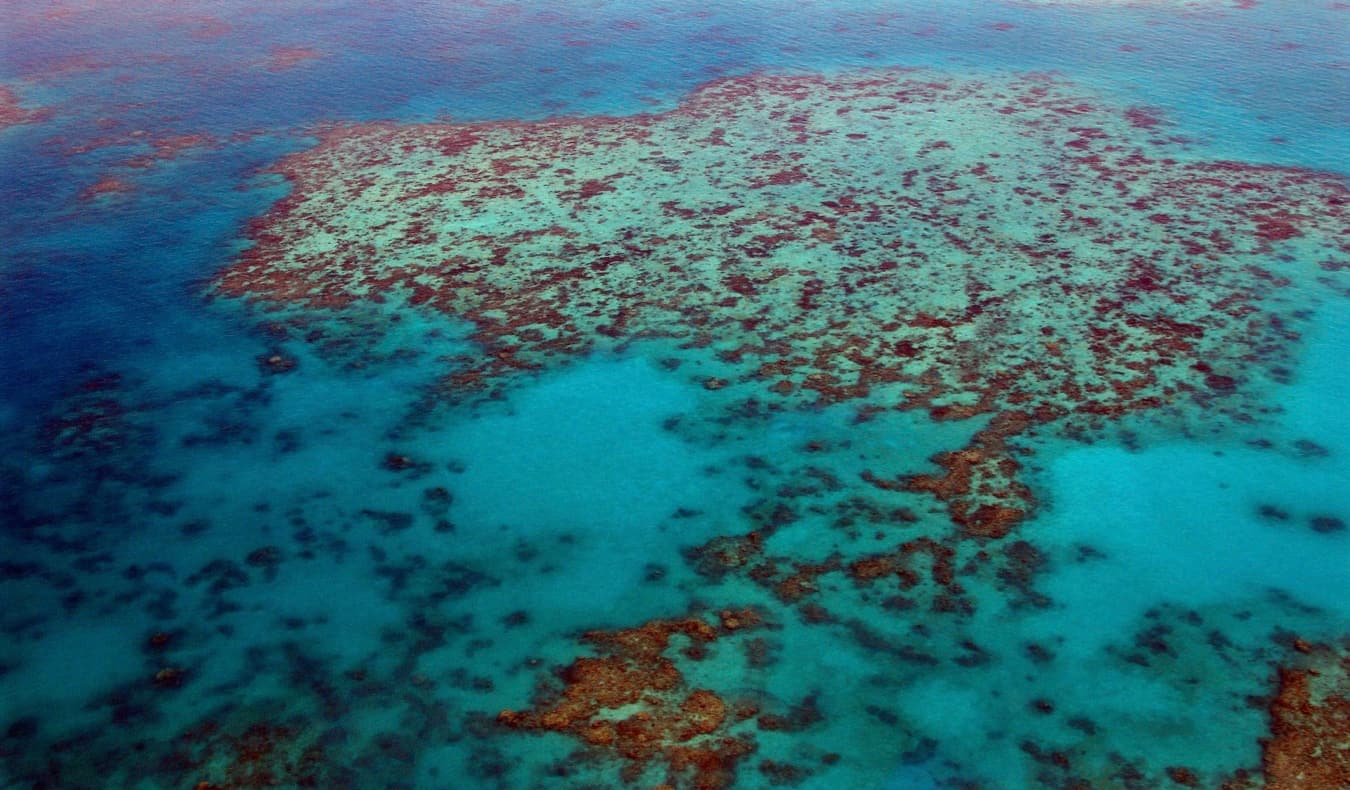 Updated: 10/3/22 | October 3rd, 2022
The Great Barrier Reef is one of the best dive sites in the world. Running up and down Queensland's east coast in Australia, there are tons of fish to see as well as beautiful, vibrant coral. I was excited to use my newly acquired dive skills and dive the Great Barrier Reef while I was in Cairns. You always hear how great it is and I wanted to see it firsthand.
The reef itself is massive, covering over 344,000 square kilometers. For comparison, that's the size of 70 MILLION football fields. Attracting over 2 million visitors each year, it's often considered one of the greatest natural wonders of the world, and it's so big that it can actually be seen from space! The Great Barrier Reef is actually a collection of almost 3,000 individual reefs, making it the world's largest structure made by living organisms.
Over the past three decades, it's seen a rapid decline in coral, losing almost 50% of its coral due to climate change and pollution. But there is still plenty to see during your dive.
You can expect to see clownfish (like Nemo!), groupers, butterflyfish, and maybe even some turtles (there are actually 6 species of turtle living around the reef), sharks, and more when you go diving there.
What's diving the Great Barrier Reef like?
Simply put, it's amazing! I went with Tusa Dive. Waking up early, I checked in for my dive around 7:30am and we headed out to do two dives. There were about 90 minutes of travel time before the first dive site, and then another 90 minutes to get back to land afterward. The dive sites were close together so we only had a short break in between. Expect to get back to land between 4-5pm, depending on which sites you go to.
And, while I can use words to explain it, a picture is worth a thousand words — and a video worth 10,000 so here's a video of my dive experience:
Tips for Diving the Great Barrier Reef
Make sure you go with a company that has many dive permits. That allows them to choose the best dive site based on the same conditions and change reefs if one might be too popular. (For example, there are at least 16 dive sites at Agincourt Reef alone).
Though Cairns is the most popular jumping-off spot, Port Douglas, Townsville, or Cape York are also great spots to depart from and can get you to some less-visited parts of the reef.
Even if you don't want to dive, most dive trips let you join and snorkel the reef so don't pass this up just because you don't know how to dive/aren't certified.
If you don't have a dive camera, most of the bigger boats have some for rent. Expect to pay around 60 AUD for a rental.
Consider a multi-day trip if you're a seasoned diver. You'll get much more time on the reef and be able to visit different areas. Expect to pay at least 750-1,000 AUD per person for a multi-day, live-aboard trip.
Don't touch the coral. It's a living organism and touching it can kill it. Do your part to preserve the reef and only touch areas your instructor says you can.
Make sure your travel insurance covers diving before you go.
Be honest about your swimming ability. If you're not an excellent swimmer, most boats have flotation devices to help you snorkel. Don't hesitate to ask for one if you need it.
It can take time to get out to the reef and the rocky ride can easily cause sea sickness. If you're prone to sea sickness, bring medication so you don't get sick and have to skip your dive.
Make sure you bring a hat, sunglasses, and sunscreen. Australia is super hot. Don't get sunburned or dehydrated before you dive!
Diving the Great Barrier Reef Logistics
Standard cruise packages start around 220-250 AUD per person, which generally includes the cruise and snorkeling. There is often an additional fee if you want to dive (usually 65-85 AUD). The best way to save money is to book multi-dive packages. That way, the more you dive the more money you save. Discounts are usually available if you have your own equipment.
I went with Tusa, though their tours are currently on hold. Other companies worth checking out are:
If diving isn't your cup of tea, you can also go snorkeling. Snorkeling day trips usually include visits to multiple spots on the reef as well as lunch.
Get Your Guide also has tons of snorkleing and diving excursions if you want to compare prices as you shop around.
Generally, the best time to visit the Great Barrier Reef is between June and October. This is because the temperatures are consistently warm and it doesn't rain often so the water will be clearer (leading to better conditions for diving/snorkeling).
***
The Great Barrier Reef was like nothing else I'd ever seen. I'd done a bunch of diving before but diving the reef was one of the highlights of my entire time in Australia. It was really nice to get away from the other boats and get to have the reef to myself. The further out you go, the nicer the reef gets.
With reports of coral bleaching increasing and large parts of the reef dying off due to warmer ocean temperatures, it's probably best to try to visit and dive the reef as soon as possible before it all disappears. It's worth every penny!
Book Your Trip to Australia: Logistical Tips and Tricks
Book Your Flight
Use Skyscanner to find a cheap flight. They are my favorite search engine because they search websites and airlines around the globe so you always know no stone is left unturned!
Book Your Accommodation
You can book your hostel with Hostelworld as they have the biggest inventory and best deals. If you want to stay somewhere other than a hostel, use Booking.com as they consistently return the cheapest rates for guesthouses and cheap hotels. My favorite places to stay in Cairns are:
Don't Forget Travel Insurance
Travel insurance will protect you against illness, injury, theft, and cancellations. It's comprehensive protection in case anything goes wrong. I never go on a trip without it as I've had to use it many times in the past. My favorite companies that offer the best service and value are:
Looking for the Best Companies to Save Money With?
Check out my resource page for the best companies to use when you travel. I list all the ones I use to save money when I'm on the road. They will save you money when you travel too.
Want More Information on Australia?
Be sure to visit our robust destination guide on Australia for even more planning tips!