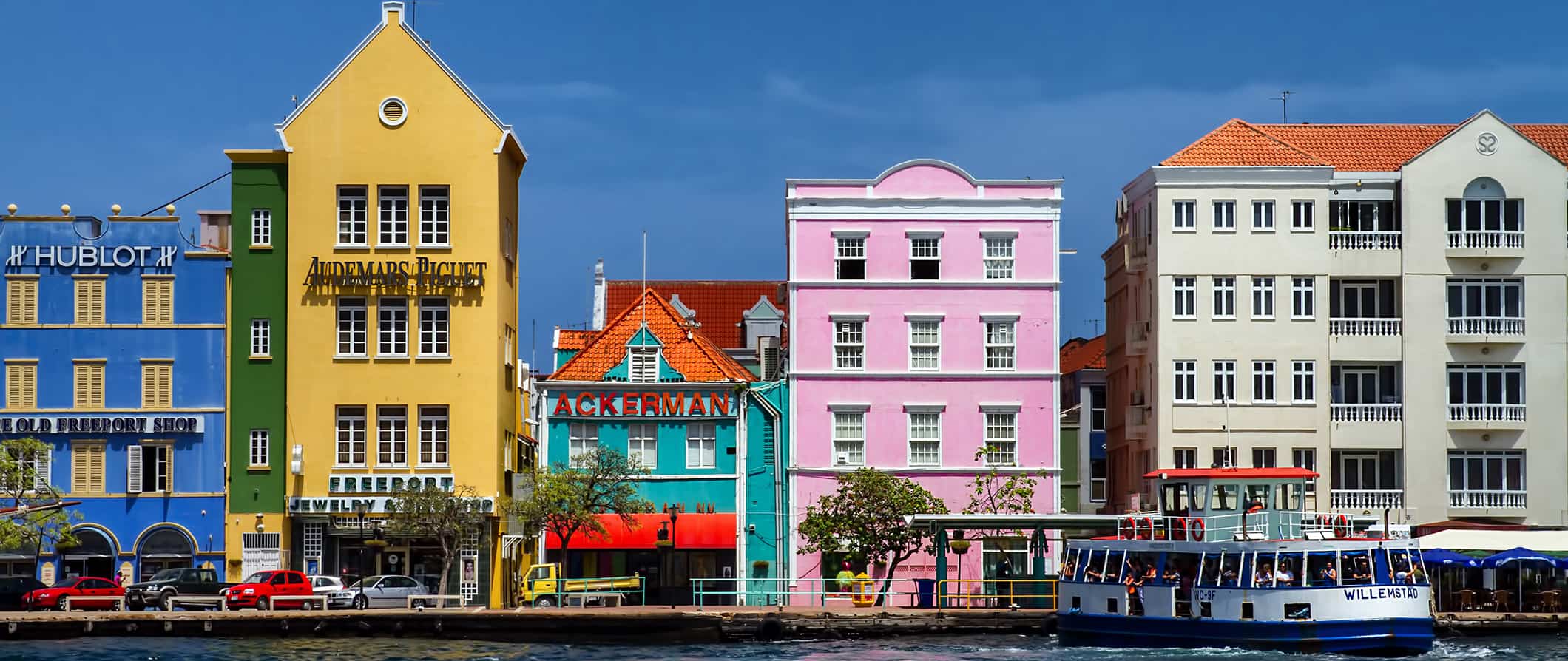 Teamed with Aruba and Bonaire, Curacao is one of the three "ABC" islands of the Lesser Antilles in the Caribbean.
As the largest and most populated of the Netherlands Antilles, Curacao has the most going on and the most "social life". It's the hippest island in the chain and the most visited by younger travelers. It's a lot less resort than stuffy Aruba.
The island's capital, Willemstad, is a bustling city with brightly colored Dutch architecture, and its Old Town area is a designated World Heritage site. There are a lot of resorts on the island but, once you leave the resorts, you'll find a lot of delicious restaurants, hidden beaches, local hotspots, and more interesting activities.
That being said, I didn't love Curacao. I liked it and I'm glad I went but I didn't love it the way other people do. I'm more "in like" with it. You should still go. I had fun but just being honest!
This Curacao travel guide will give you all the practical information you need to help you plan your visit so you can decide for yourself!

Curacao
Top 5 Things to See and Do in Curacao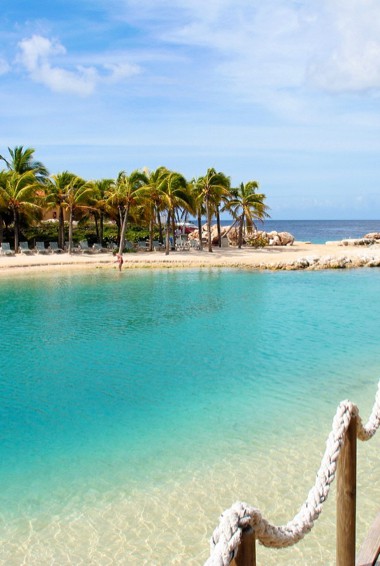 1. Enjoy Mambo Beach
There are plenty of nightclubs on the island, but for the craziest Caribbean beach parties, go to Mambo Beach. At Wet 'n Wild, The beach is transformed into an open-air nightclub where young locals mingle with tourists. Live music and DJs keep the party going, especially on Sunday nights. It's relaxing during the day though!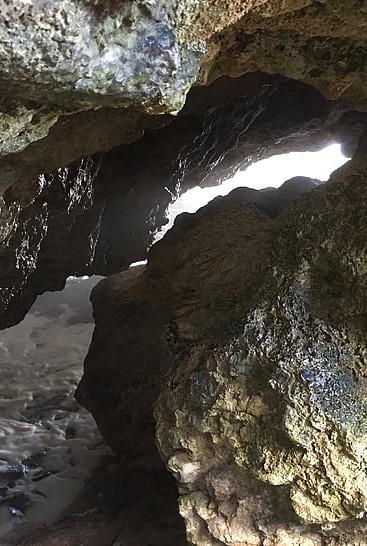 2. Get spooked by the Hato Caves
These caves were once hiding spots for escaped slaves who would hide in them for weeks or even months at a time. You can take a guided tour and see the stalagmites, stalactites and cave drawings, which date back 1,500 years. Admission is 15.75 ANG ($9 USD), including the tour. It's open daily from 9AM-4PM and tours are every hour on the hour.
3. Walk through Willemstad
Willemstad is like a colorful and tropical version of Amsterdam (after all, the Dutch did colonize the island). It even has sidewalk cafes and waterways. Both the Punda and Pietermaai areas are chocked full of restaurants, galleries, and shops — otherwise, the town is pretty small so it won't take you long to wander the streets.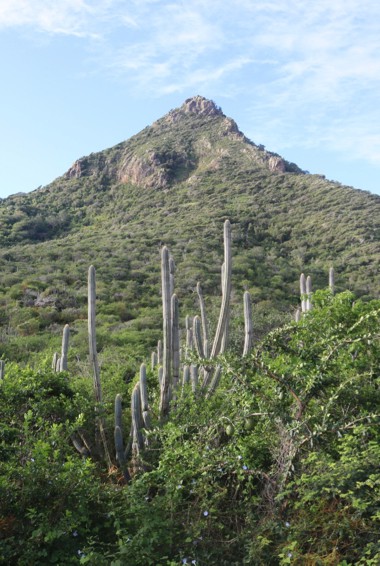 4. Walk and hike around Christoffel Park
Hit the trails around this huge national park and you'll encounter deer, 10 feet-high cacti, iguanas, rabbits, and rare plant life, including wild orchids. Admission is 25 ANG ($14.50 USD), including admission to the Savonet Museum, with exhibits about the life of early settlers in the area (including the Arowak Indians).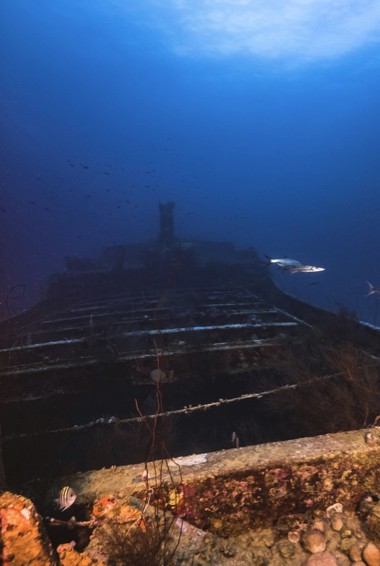 5. Explore the Superior Producer underwater
This ship sank in 1978, and its cargo of whiskey and clothes washed up on the coast of Willemstad. These days, the shipwreck makes for one of the most interesting dive spots around the island as the entire vessel has been taken over by coral, sponges, sea whips, and gorgonian. Two-tank dives start from 194 ANG ($110 USD).
Other Things to See and Do in Curacao
1. Hang out on Blauwbaai Beach
Blauwbaai (Blue Bay) is the busiest beach on Curacao, with a wide stretch of white sand, bright blue waters, and swaying palm trees. There are also restaurants and bars along the beach, so you're always within reach of a cocktail or a meal. It costs 15 ANG ($8.50 USD) to visit, including a sun lounger.
2. Relax on Daaiboo Beach
You might find some of the more popular beaches on Curacao too crowded. By sidestepping Blauwbaai and going for Daaiboo Beach, you'll get to enjoy soft sands and a turquoise sea in relative peace. A lot of the locals hang out here, and the shallow, clear water makes for good snorkeling. There's no entry fee, and the bar/restaurant here has cheaper drinks and food than at Blauwbaai.
3. Dive the Mushroom Forest
Curacao's Mushroom Forest teems with marine life like sea turtles, porcupine fish, and parrot fish. The base of the corals have been slowly eroded by waves, fish, sponges, and clams over time, creating the appearance of huge mushrooms growing on the ocean floor. A two-tank dive for pre-certified divers will cost from about 238 ANG ($135 USD).
4. Join in the Curacao Carnival
January marks the beginning of the Curacao Carnival when the whole island turns into a colorful celebration of friendly competitions, public parties, and street parades. The Carnival wraps up at the end of March (yes, it's a very long party), with the burning of King Momo at midnight. The life-sized, straw-filled effigy symbolizes infertility, sins, and bad luck.
5. Kayak around the coast
A leisurely guided paddle through Curacao's Caracas Bay will bring you to secluded beaches and historical landmarks, like Fort Beekenburg. Bring some snorkeling gear and explore the shallow waters around the coast, or chill out and soak up the sun before paddling back across the bay. Tours start from about 115 ANG ($65 USD).
6. See the Queen Emma Bridge
This long pontoon bridge in Willemstad was built in 1888, connecting the Punda and Otrobanda neighborhoods. It's pedestrian-only, but it's unique for its hinged structure with two propellers — the entire bridge can swing parallel to the shore so that boats can come and go out of St. Anna Bay. It's fun to be on the moving bridge as it swings!
7. Visit Fort Amsterdam
Fort Amsterdam is the oldest fort on Curacao, having been built in 1635. It's a UNESCO World Heritage site and once was the island's most important piece of protection from outside threats. Nowadays it's home to the governor's house and several government offices as well as the Fortkirche, the oldest church on Curacao. You can visit the church, which contains its original pulpit, as well as a small historical museum. It's free to visit.
8. Go to Shete Boka Park
Adjoined to Christoffelpark, Sheta Boka Park covers six miles (10 kilometers) of the island's rocky northern coast. There are 10 secluded beaches here, with several of them being home to three different species of sea turtles and their nests. Boka Tabla is the most popular inlet, especially for its deep underground cave. There's also a "secret" blow hole area located near Westpunt, and the only way to get there is by off-roading. Jeep tours in the park and to the blowhole start from about 176 ANG ($100 USD).
For information about other Caribbean destinations, check out these guides:
Curacao Travel Costs
Hostel prices – A four to six bed dorm costs between 44-53 ANG ($25-30 USD) per night. A dorm with eight beds or more isn't much cheaper, costing about 39 ANG ($22 USD) per night.
A standard twin private room is about 70 ANG ($45 USD) per night for one, but a double room for two people is about 97 ANG ($55 USD).
Budget hotel prices – Nightly rates for a budget two or three-star hotel room with a private ensuite bathroom start at about 115 ANG ($65 USD) in Willemstad, but start at about 150 ANG ($85 USD) near beach resort areas.
There are lots of Airbnbs on Curacao, with shared accommodation (like a bed in a dorm) starting at 44 ANG ($25 USD) per night. For a private room expect to pay from 106 ANG ($60 USD) per night, while a full apartment averages about 238 ANG ($135 USD) per night. (Airbnb is actually the best accommodation type to use if you're staying on a budget and don't want to stay in a dorm.)
Average cost of food – Sandwiches, burgers, and other fast food costs between 16-26 ANG ($9-15 USD) per meal. A giant plate of fish, rice and beans, or other local dishes at Gracia Di Dios (the market) will cost just 16 ANG ($9 USD) or less.
A meal at McDonald's costs about 14 ANG ($8 USD). Dinner at an inexpensive restaurant will cost you no more than 18 AWG ($10 USD). For meals at the resorts or fancier restaurants, expect to pay at least 35 ANG ($20 USD) or more for an entree like seafood or steak. A beer to go with it is about 1.15 ANG ($2 USD).
Basic groceries for the week (milk, eggs, bread, chicken, fruit, and veggies) will set you back about 125 ($70 USD).