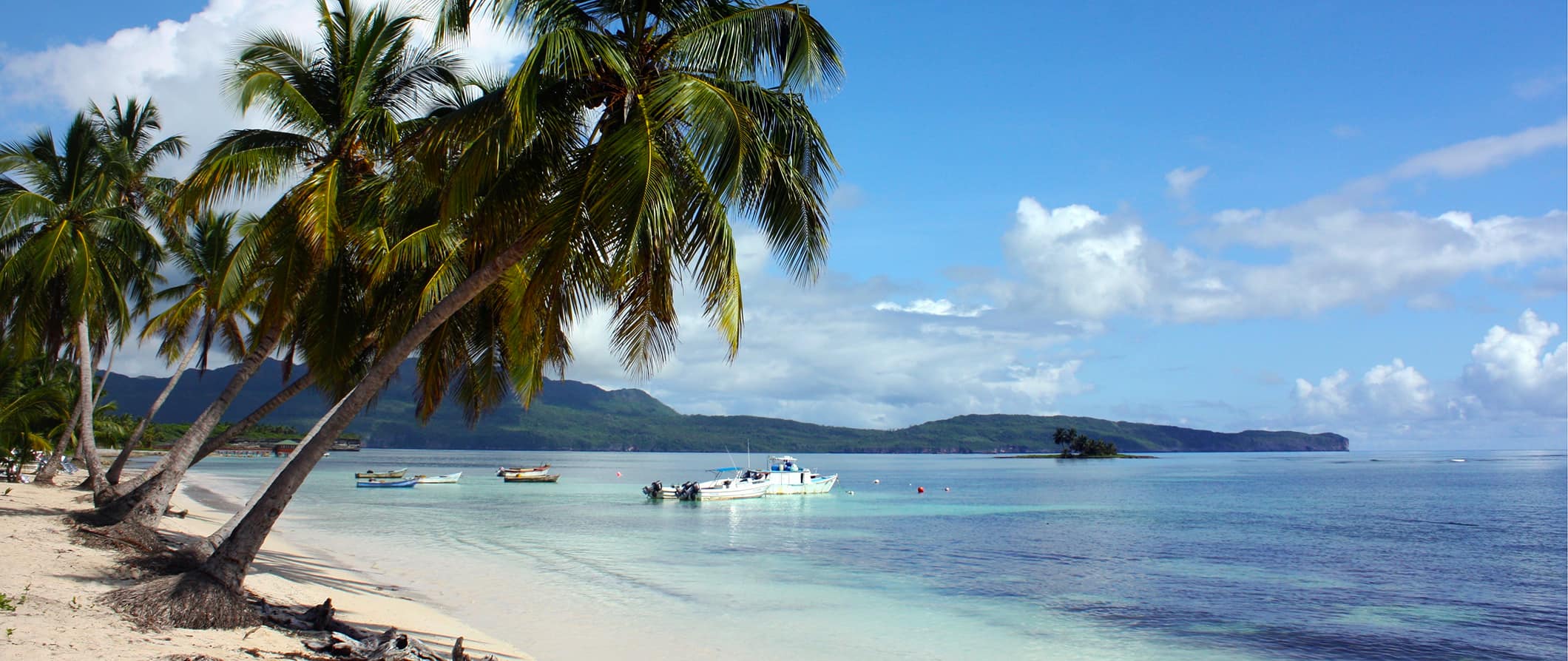 The Caribbean is one of the most popular travel destinations in the world. It's made up of over 5,000 islands, reefs, and cays, each with its own unique attractions and price ranges. Especially popular with North Americans fleeing the winter, the Caribbean is perfect for beach bums, honeymooners, and anyone looking to soak up the sun and enjoy the outdoors.
Unfortunately, there is a misconception that a vacation to the Caribbean is an expensive affair and that only luxury travelers and honeymooners can visit.
But that couldn't be further from the truth. After all, this is a huge and diverse region and every island has something unique to offer. Sure, you can splash out here if you want. But you can also visit the Caribbean on a budget. It won't be dirt cheap, but it doesn't have to break the bank either.
With so many places to choose from in the Caribbean, you can definitely find an island that suits your interests and budget. Trust me. I've been to a lot of the countries in this part of the world (I love a good beach!).
This Caribbean travel guide can help you plan your trip, save money, and make the most of your time in these stunning tropical paradises!
Click Here for Country Guides
Top 5 Things to See and Do in the Caribbean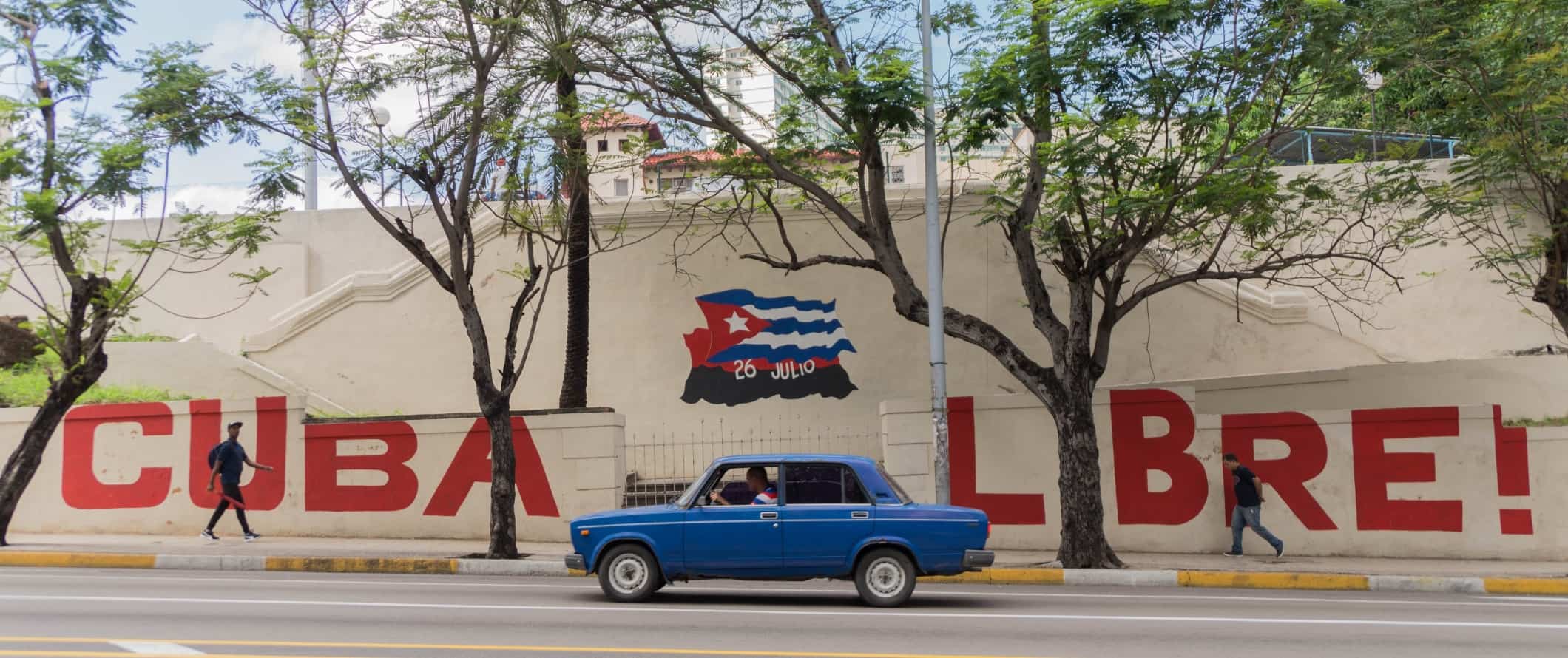 1. Sail around the Virgin Islands
Spend a few days sailing to the remote islands that ferries don't visit in the BVIs. You'll get away from the crowds and discover hidden snorkeling spots. There's ton of sailing options around this part of the world. Here's how you can sail on the cheap.
2. Visit Havana, Cuba
Often eliciting images of revolutionary heroes, Havana is the largest city in the Caribbean. Lately the city has emerged as a tourist hotspot, rich in history, architecture, and culture. Wander the colorful streets of Old Havana, visit the Plaza de la Revolución, and walk the Malecón sea wall.
3. Hike the Pitons in St. Lucia
The Pitons are two dormant volcanoes: Gros and Petit Piton. The Gros Piton hike is a challenging two hours from 600 feet above sea level to the summit at 2,600 feet. You must have a guide, which costs $50 USD. Petit Piton is more difficult. A guide is also needed, which costs $70 USD.
4. Swim with pigs in the Bahamas
This group of world-famous pigs and piglets live on Pig Beach. Nobody knows how they got there as Big Major Cay is uninhabited and the pigs are not native to the island. Boat tours leave from Nassau and start around $220 USD for a full day. (Just be careful — they bite!)
5. See Trunk Bay, St. John
Frequently voted one of the best beaches in the world, Trunk Bay is picture perfect with white sands and clear water. It does cost a few dollars to get onto the beach, but the coral and marine life you see while snorkeling makes it all worthwhile.
Other Things to See and Do in the Caribbean
1. Sample rum at the Mount Gay Rum Distillery in Barbados
Barbados is the birthplace of rum and Mount Gay is the oldest continuously running rum distillery in the world (they've been doing it for over 300 years). For $20 USD you can learn about the history and home of Mount Gay and taste a selection of their finest rums. You get huge discounts on their rum at the end too!
2. Learn about Reggae's roots in Jamaica
Jamaica is home to reggae music, and there's little chance of you going anywhere in Jamaica without hearing Bob Marley blaring in the background. Make the pilgrimage to his museum, the large house on Hope Road in Kingston, where he lived and worked between 1975-1981. You can learn more about the iconic Rastafarian's life, with glimpses into his recording studio and bedroom. Admission is $25 USD.
3. Splash around Dunn's River Falls in Jamaica
This is the most popular visitor attraction in Jamaica. Located in Ocho Rios, these falls cascading over plateaus are 600 feet high and are absolutely stunning to see up close. For those who are adventurous, you can climb up them (it's a bit slippery but not hard). If not, you can simply walk up the regular trail. Bring your bathing suit so you can swim in one of the many azure pools at the base of the falls. Entry $24 USD. You can also zipline nearby if you're an adrenaline junkie (prices start at $25 USD).
4. Go snorkeling or diving
Divers and even snorkelers can visit shipwrecks and coral reefs in the waters surrounding the islands. In the Bahamas, the Tongue of the Ocean is an oceanic trench that runs along the entire length of the Andros Island coast. The wall of the trench leads to an almost 6,000-foot drop to the seabed where divers can get up close and personal with reef sharks as they swarm in to feed. Two-tank drives start from $120 USD. St. Lucia is another great place to explore the ocean for its clear waters and a vast array of sea creatures, including parrotfish, trumpet fish, and needlefish (especially in the Anse Chastanet Reef). Diving here costs start around $110 USD for a two-tank dive and snorkeling costs around $60 USD.
5. Go zip-lining in St. Lucia
If you're looking for an adventurous break from sun-tanning, try ziplining through the rain forest canopy. Adventure Tours St. Lucia has a total of 12 lines, including the highest, longest, and fastest line on the island. There are also five net bridges and lots of opportunities to catch some gorgeous views over St. Lucia. A full day of ziplining is $90 USD.
6. Relax on Antigua
Antigua is one of the largest Caribbean islands, with over 365 pink and white beaches (including Dickenson Bay and Pigeon Point Beach). If you're into sailing, sign up to be a deckhand or observe Sailing Week at the end of April, the world-renowned regatta featuring 150-200 yachts and more than 1,500 participants.
7. See the world's "wickedest" city in Jamaica
Most travelers don't venture into Jamaica's eastern parish of Portland — it's an area off the tourist trail and a nice alternative to the crowds on the coast. But if you do come here, the reward is quiet beaches, endless natural beauty, and friendly locals who aren't afraid to chat you up. While you're here, visit the Blue Lagoon, see Somerset Falls, and eat your weight in tasty jerk chicken in the town of Boston.
8. Kayak around the islands
One of the best ways to explore these islands is by water. One of the best kayaking experiences is with Clear Kayak in Aruba. Their clear-bottomed kayaks let you see the reefs and coral beneath you as you explore. Prices vary by island (and sometimes your hotel may have some rent them out), but you can expect to pay around $100 USD for a full-day tour.
9. Pretend you're a pirate in Bahamas
If you're looking for more pirate culture, check out the Pirates of Nassau Museum in the Bahamas. The Golden Age of Piracy lasted for around thirty years, from 1690 to 1720, and much of that was centered around the Bahamas (specifically Nassau). You can walk around replica pirate ships, visit the dungeon, and learn through interactive exhibits about how pirates like Blackbeard set up base here between 1690 and 1720. Admission is $13.50 USD.
10. Go nude at Salomon's Beach in St. John
Once a secluded nude beach, authorities have been cracking down in recent years on anyone caught not wearing clothing (fines are around $100 USD). Nevertheless, many people push their luck anyway and hit the sand in nothing but their birthday suit. There are usually just half a dozen people here at a time, though it's often deserted too. Are you bold enough to risk getting fined?
11. Lose yourself in the clouds in Jamaica
Holywell National Park is Jamaica's only national park. It lies in the Blue Mountain region and offers several short treks that take you up into a cloud forest brimming with colorful birds (like hummingbirds!) and screeching monkeys. The hike to the summit is challenging and takes around seven hours (and costs $20 USD). There are also coffee plantations and farm tours available here too (costing around $25 USD). A short drive from Kingston, this tropical park can easily be visited in one afternoon. Park entrance is $10 USD. You can also book a night in one of the many cabins in the park for around $85 USD per night.
12. Celebrate Carnival in St. John
St. John's Carnival takes place in late June and traditionally culminates with a 4th of July parade, as Islanders also celebrate the United States' Independence Day. It features mocko jumbies, calypso music, the crowning of Ms. St. John, and the Carnival King. Spectacular fireworks are shot into the air at the festival. It's a huge party and the island fills up so be sure to book your accommodation in advance.
13. Explore the Hato Caves in Curaçao
These caves were once hiding spots for escaped slaves who would hide in them for weeks or even months at a time. Before the arrival of Europeans and the slave trade, the indigenous used the caves and left petroglyphs. You can take a guided tour and see the stalagmites, stalactites, and cave drawings, which date back over 1,500 years. Admission is $9 USD, including the tour.
14. Visit the Baths in the British Virgin Islands
The Baths are a beach area on Virgin Gorda. After crawling through a tiny opening, you'll be surrounded by gigantic granite boulders nestled on each other with streams of water flowing all around them. After wading through, enjoy the calm and beauty of Dead Man's Beach.
For information about specific destinations in the Caribbean, check out these guides:
Caribbean Travel Costs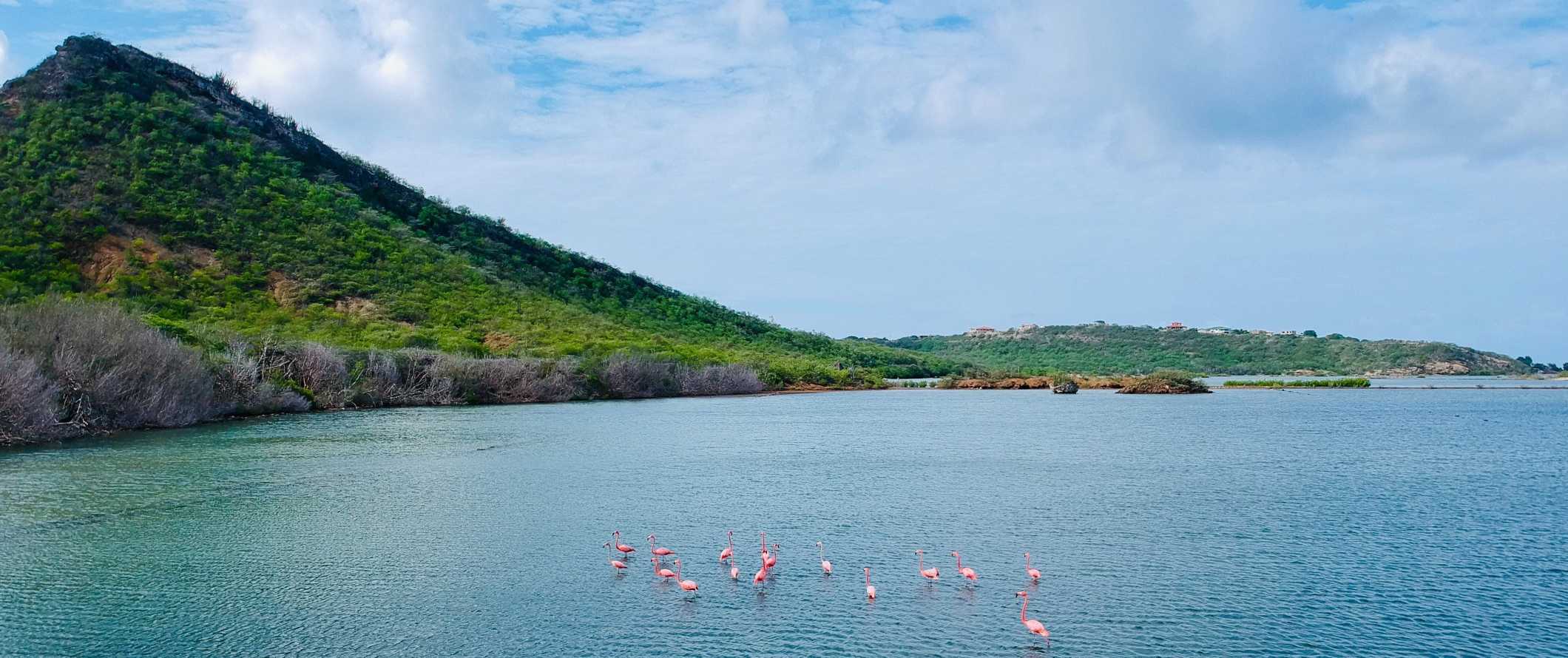 Accommodation – There aren't many hostels or campgrounds to be found in the Caribbean as most islands don't cater to budget travelers. For the ones that exist, a bed in a dorm with 4-6 beds costs about $30 USD per night. A dorm with eight beds or more costs from $20 USD per night. Private rooms start at about $40 USD per night. Expect basic amenities like free Wi-Fi and self-catering facilities.
Budget hotels with private bathrooms start at about $80 USD in St. Lucia, $40 USD in Jamaica and $110 USD in Curaçao. Most affordable hotel rooms on St. John start from $230 USD per night. Free Wi-Fi is standard and some hotels also include free breakfast.
Airbnb is widely available all over the Caribbean. In Aruba, private rooms cost around $45 USD per night on Aruba and $60 USD in the Bahamas, while on St. John they start from about $110 USD. A full apartment on Curaçao starts at about $250 USD per night. Aruba averages about $110 USD per night for an entire apartment, while it's as high as $200 USD per night in the Virgin Islands. As you can see, prices vary drastically!
Food – Food in the Caribbean varies depending on the island, though some staples are common across the region, including rice and beans, plantains, sweet potatoes, coconut, chicken, and fish. Seafood, naturally, plays a huge role. Influences from Africa and Europe abound, so expect an amalgam of fresh produce, seafood, meat stews, grilled meats, dumplings, and dried fish.
Many hotels and resorts around the Caribbean include free breakfast for guests. In Aruba, a sandwich at a café starts from about $3.50 USD, while you can grab a ham-and-cheese sandwich at Superfoods around the same. In the BVIs, the cheapest meal I saw around the islands was a small sandwich that cost $10-15 USD. However, you can find fresh fruit and fruit juices at food stalls all over the place for $1-2 USD.
A fast-food combo meal (think McDonald's) costs $8-10 USD. In general, $10-15 USD gets you a fish or chicken plate or a burger, and a meal of conch fritters or a large plate of peas and rice costs from $7 USD.
For main courses, steak, fish, or seafood, you're looking at $20 USD or more. At a mid-range restaurant, expect to pay between $35-50 USD for a fish or steak main course, and a glass of wine to wash it down is about $10 USD. A beer starts from $2 USD at most restaurants.
Avoid restaurants near cruise ports and resorts as prices will be much, much higher.
If you plan to cook your own meals, basic groceries for the week cost around $60-80 USD. This gets you basic staples like rice, beans, seasonal produce, and some meat or fish.
Activities – Even if you're on a really tight budget, the Caribbean has plenty of free things to see and do – especially if you just want to hang out on the beaches. Hiking is usually free and some accommodation has free snorkeling gear you can use. Museum visits or distillery tours don't cost more than $30 USD. Snorkeling tours start from $50 USD, while two-tank dives start from $85 USD (but can be as much as $150 USD). A day sail with lunch included costs from $80 USD, but can be as high as $130 USD in the Virgin Islands. ATV or off-roading tours start at about $130 USD per day. If you want to do some Caribbean island hopping, you can expect inclusive tours to start at about $175 USD per day.
Backpacking the Caribbean Suggested Budgets
Prices for Caribbean travel vary greatly depending on where you are. You can find islands to fit any budget, but some places (like the Virgin Islands) is much harder to do on a shoestring.
If you're backpacking the Caribbean, my suggested budget is about $75 USD per day. This budget covers a hostel dorm or camping (when available), cooking all of your meals, limiting your drinking, and sticking to mostly free activities like relaxing at the beach.
For places like Bahamas, British Virgin Islands , and St John, budget closer to $100 USD.
A mid-range budget of about $190 USD per day overs staying in a private Airbnb, eating out for some of your meals, doing some inter-island travel, enjoying a few drinks, taking the occasional taxi to get around, and doing more paid activities like diving or kayaking. In the more expensive islands add at least $75-100 USD to this budget.
On a "luxury" budget of about $355 USD per day in the cheaper islands or $400-500 USD in the more expensive ones, you can stay in a hotel, eat out for all your meals, take taxis everywhere, do more inter-island travel, drink more, and do any activity you want as often as you want! This is just the ground floor for luxury though. The sky is the limit!
Accommodation
Food
Transportation
Attractions
Average Daily Cost
Backpacker
30
20
10
15
75
Mid-Range
75
40
25
50
190
Caribbean Travel Guide: Money Saving Tips
While the individual country guides have more specific information on how to save money for each destination in the Caribbean, here are some general tips to help you backpack the Caribbean on a budget:
Look for discounts and deals – Most individual Caribbean countries have whole sections dedicated to seasonal discounts and deals on their website (mostly for accommodations). Do a quick search, and see what you come up with. Packaged deals are especially popular.
Use hotel points – Got hotel points? Use them! Hotels like Marriott and Hilton are found all over the Caribbean that can be booked with points. Free is always better than spending money. Here's how you can get started earning points today!
Stay with a local – To save money on accommodation, use Couchsurfing. You'll not only get a free place to stay but you'll get to meet a local who can share their insider tips and advice with you.
Shop around – If you're going snorkeling, shop around for the best price as equipment and tours can vary widely even along one beachfront. Consider bringing your own gear since rentals add up.
Time your trip right – First of all, avoid spring break. If you visit during the American spring break season in March, everything costs 25% or more (not to mention you have to have to deal with all shenanigans those kids cause). That's not the only thing to bear in mind, though. Prices can be as much as 50% cheaper for accommodation and activities in off- and shoulder seasons, so avoid the peak season to save money.
Enjoy nature – Relax on the beach, go for a hike, or take in a sunset. The Caribbean's natural beauty is breathtaking and free, so drink it in!
Hitchhike on boats – Want to hop around the Virgin Islands? Hitchhike on the boats and save thousands of dollars. It's easier to do than you think. Here is how to get started.
Book online and in advance – If you're planning on going diving, or doing any other expensive activities, be sure to check online for discounts beforehand. Some companies offer discounts for direct bookings. Also, last-minute accommodation bookings cost a fortune. If you can, book as far in advance as possible.
Eat and drink locally – You're on an island, local specialties such as grouper, mahi-mahi, and snapper are less expensive than other seafood options (plus, they're fresh)! Imported alcohol can be expensive so sticking to local liquor if you're going to be drinking keeps your costs down.
Look for local deals and discounts and find free stuff – Some of the islands have discount cards available for purchase or tourism websites with a section for package deals and discount offers. Also, it's worth finding out which bars offer happy hours and when to save money. In addition, many hotels offer free use of snorkeling equipment, include free breakfast, and arrange free or cheap organized excursions. Always ask to see what free stuff is available!
Cook your own meals – Eating out for every meal ruins your budget. Cook your own meals to save money. It won't be fancy, but you can use those savings for fun activities instead! In some places, BBQing on the beach is a popular local activity to add some variety to the cooking at home scene.
Watch your transport costs – Taxis on many of the islands can really put a dent in your budget so avoid them if you can. Consider renting a car if public transportation options aren't comprehensive enough for your plans as it may save money in the long run.
Bring your own snorkel gear -Snorkel rentals can cost $7-10 USD per day. If you plan on doing lots of snorkelling, bring or buy your own equipment and it will pay for itself.
Get dropped off – Taking a day sail but plan on heading to the next island after? Most tour companies will drop you off at no extra charge if the island is nearby.
Travel with friends – Since accommodation is so expensive, I wouldn't recommend going to these islands alone. If you do, your expenses are going to skyrocket. It's much better to go with someone so you can split costs.
Use local currency – When possible (and applicable), I recommend paying for anything in the local currency. You tend to get a better exchange rate than if you use stronger international currencies.
Don't drink the tap water – The tap water isn't always safe to drink here. Bottled water adds up (and is bad for the environment) so bring a reusable bottle. LifeStraw make a bottle with a built-in filter to ensure your water is always clean and safe.
Where to Stay in the Caribbean
Here are my favorite budget-friendly places to stay in the Caribbean:
How to Get Around Caribbean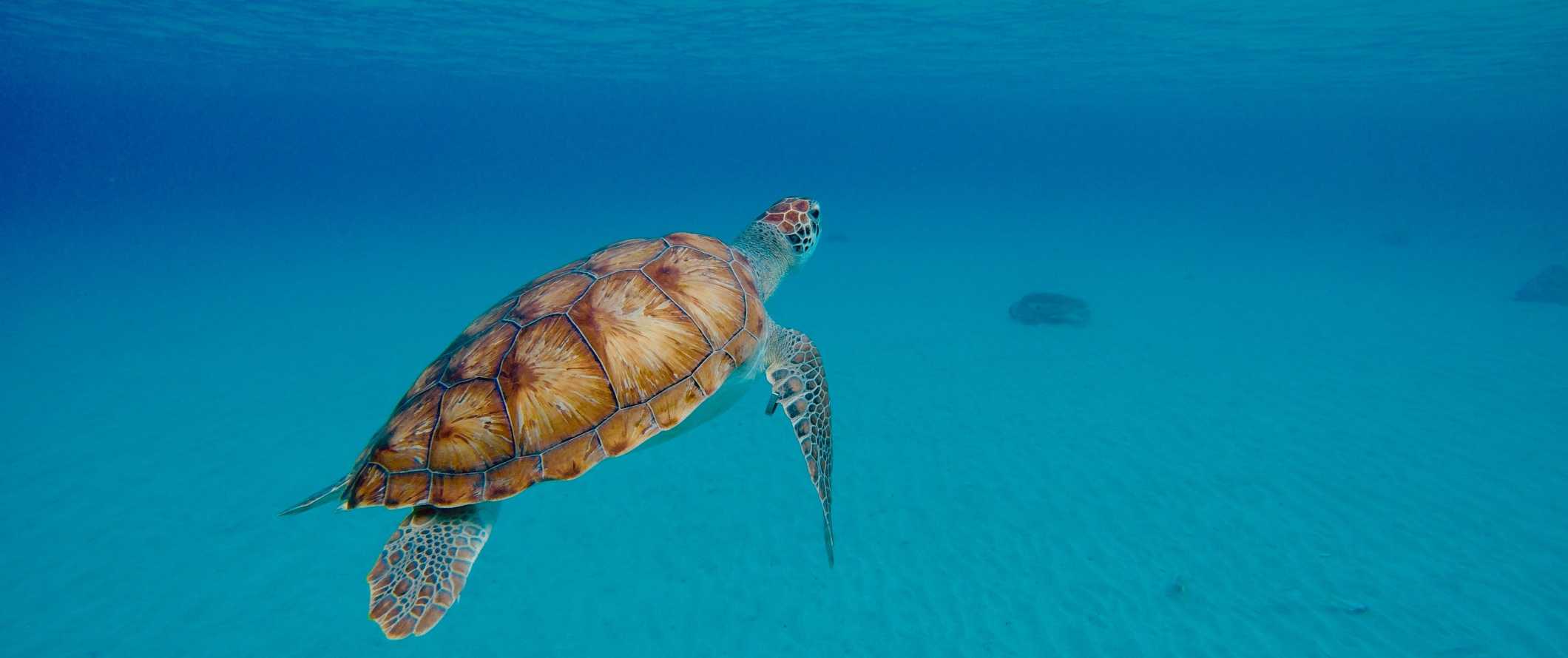 Flying – Regional airlines can get you just about anywhere you need to go, especially to smaller airports in the Caribbean. Some of the best airlines include:
Bahamas Air
Caribbean Airlines
SVG Air
interCaribbean
Pineapple Air
Jet Air Caribbean
and Western Air
These routes are not exactly budget-friendly however. For example, a one-way flight from Nassau to Eleuthera starts from $105 USD, Curaçao to Kingston starts from $280 USD, and Barbados to Antigua is $200 USD. Flights between the Virgin Islands start from $245 USD each way with a stopover. One way from Aruba to Curaçao starts from $130 USD. Most islands don't have direct flights between them every day so you need to be flexible with your transfer dates.
Ferry – The Caribbean surprisingly doesn't have a lot of inter-island ferry transportation, but the ones available are more economical than flying (and more scenic). Some ferry companies include:
Bahamas Ferries
QE IV Ferry
Road Town Fast Ferry
L'Express des Iles
In the Lesser Antilles, you can take inter-island ferries between many of the islands, from the Virgin Islands all the way down to Trinidad and Tobago. There are ferries between the U.S. Virgin Islands and the British Virgin Islands; Anguilla, Saba, and St. Martin; and Dominica, Guadeloupe, Martinique, and St. Lucia; Antigua and Barbuda and Montserrat; and St. Kitts and Nevis.
A lot of people make St. Maarten their base so they take short ferry trips to Anguilla, Saba, St. Eustatius, and St. Bart's. For example, the service from St. Maarten to Anguilla is from $20 USD each way.
In the Bahamas, ferry services range between $62-175 USD. A ferry ride between St. Lucia to Guadeloupe is from $113 USD. Ferries between the Virgin Islands cost as little as $8.15 USD each way.
The Bahamas also has mail boats (mailboatbahamas.com) that sail to the lesser inhabited islands, departing from Nassau to places like the Out Islands and Grand Bahamas, and you can hitch a ride overnight.
Sailing – The Caribbean islands see countless people who rent charter boats, hire captains, or sail their own boats around for as long as the wind can carry them. If you play your cards right, you can hop on someone's boat — for FREE! You'd be surprised how often there's a captain looking for some company on a sail, especially in exchange for cleaning or cooking.
If you'd rather do a sailing tour, there's no shortage of them starting from about $130 USD per day.
When to Go to Caribbean
December to April are the busiest months across the Caribbean, and this is when hotel rates are the highest as people from the north flee harsh winter temperatures. On the other hand, the water visibility is perfect for diving and snorkeling. Average daily highs during this time are around 30°C (87°F).
May to November is the off-season across the Caribbean when accommodation and activity rates are up to 50% lower than in the peak season. The beaches are much less busy during this time, and temperatures are still hot and pleasant — averaging up to 32°C (89°F) in places like Curaçao and Aruba and 27°C (80°F )in the Bahamas.
In some places, you have to consider hurricane season (between June to the end of November). Places like the Bahamas and the Virgin Islands are in the hurricane belt, but other islands like Curaçao and Aruba are outside the hurricane zone. If you visit during hurricane season, make sure you have comprehensive travel insurance.
How to Stay Safe in Caribbean
The Caribbean is very safe for backpacking and solo traveling, but there are scams and petty crimes you should watch out for. Avoid wandering around certain areas alone at night, like Kingston (Jamaica) or San Nicolas (Aruba).
When on crowded public transportation, always keep an eye on your belongings. Never leave any valuables unattended on the beach either.
Solo female travelers should generally feel safe here, however, the standard precautions apply (don't leave your drink unattended at the bar, never walk home alone intoxicated, etc.).
Be sure to pack sunscreen, including biodegradable sunscreen if you plan on snorkeling in coral reefs. You also need mosquito repellent, especially in certain areas where the risk of dengue fever or the Zika virus is high. Check to see if the U.S. State Department has any travel advisories listed for where you're headed.
If you're hiking, stick to the well-marked trails and bring lots of water. Armed robberies sometimes happen on less busy trails, so keep an ear out for any warnings in the area.
When it comes to eating and drinking, dysentery and hepatitis are risks when it comes to consuming contaminated food and water. Check the Center for Disease Control website for any warnings before you travel!
Scams are rare but can occur so check out my list of common travel scams to avoid so you can be prepared.
Always trust your gut instinct. Make copies of your personal documents, including your passport and ID. Forward your itinerary along to loved ones so they'll know where you are.
The most important piece of advice I can offer is to purchase good travel insurance. Travel insurance protects you against illness, injury, theft, and cancellations. It's comprehensive protection in case anything goes wrong. I never go on a trip without it as I've had to use it many times in the past.
Caribbean Travel Guide: The Best Booking Resources
These are my favorite companies to use when I travel. They consistently have the best deals, offer world-class customer service and great value, and overall, are better than their competitors. They are the companies I use the most and are always the starting point in my search for travel deals.
Skyscanner – Skyscanner is my favorite flight search engine. They search small websites and budget airlines that larger search sites tend to miss. They are hands down the number one place to start.
Hostelworld – This is the best hostel accommodation site out there with the largest inventory, best search interface, and widest availability.
Booking.com – The best all around booking site that constantly provides the cheapest and lowest rates. They have the widest selection of budget accommodation. In all my tests, they've always had the cheapest rates out of all the booking websites.
Get Your Guide – Get Your Guide is a huge online marketplace for tours and excursions. They have tons of tour options available in cities all around the world, including everything from cooking classes, walking tours, street art lessons, and more!
SafetyWing – Safety Wing offers convenient and affordable plans tailored to digital nomads and long-term travelers. They have cheap monthly plans, great customer service, and an easy-to-use claims process that makes it perfect for those on the road.
LifeStraw – My go-to company for reusable water bottles with built-in filters so you can ensure your drinking water is always clean and safe.
Unbound Merino – They make lightweight, durable, easy-to-clean travel clothing.
Top Travel Credit Cards – Points are the best way to cut down travel expenses. Here's my favorite point earning credit cards so you can get free travel!
Caribbean Travel Guide: Related Articles
Want more tips for your trip? Check out all the articles I've written on Caribbean travel and continue planning your trip: