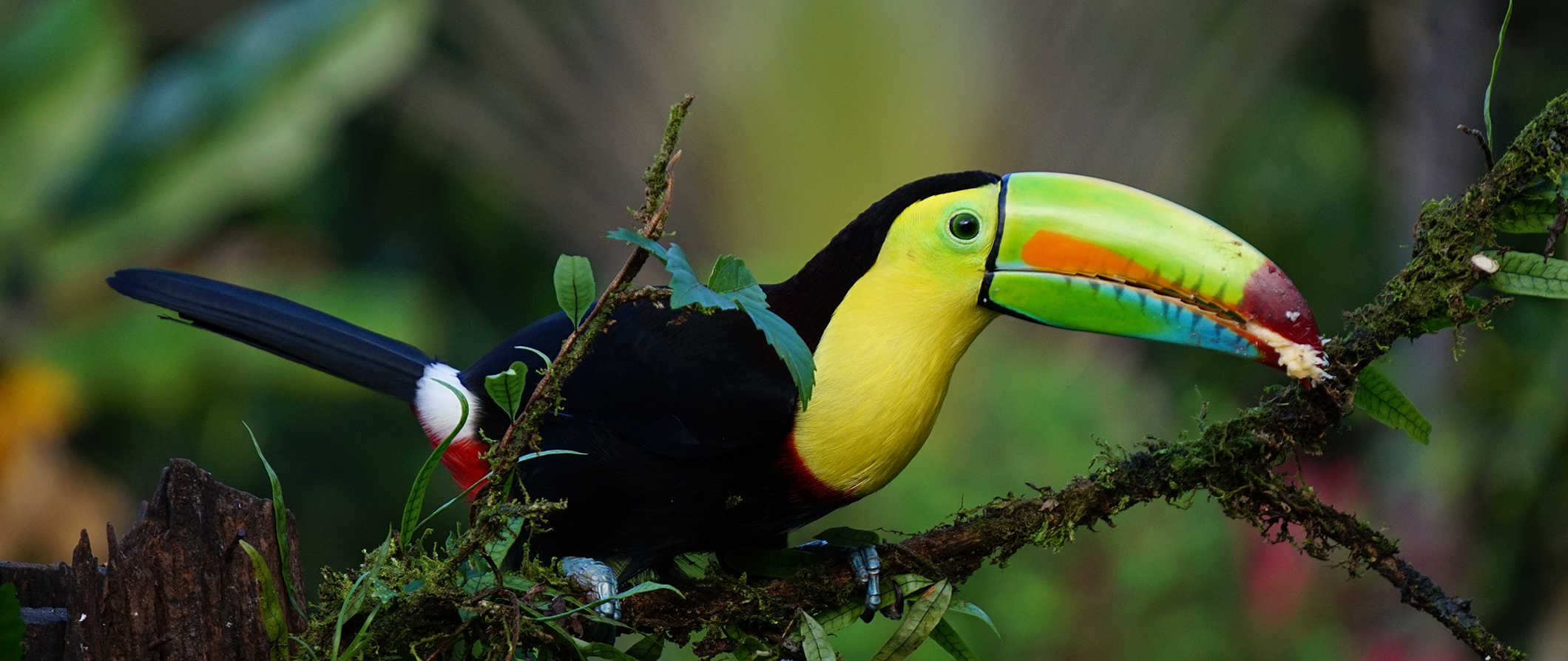 Costa Rica is one of my favorite countries in the world. It was the first country I ever traveled to — and it was the country that sparked my wanderlust.
These days, Costa Rica is one of the most popular destinations in Central America. It's popular with expats, luxury travelers, and backpackers alike. While it is on the higher end of the price spectrum for the region, it's nevertheless a phenomenal country to visit and remains affordable.
I love the never-ending activities, gorgeous beaches, diverse wildlife, delicious food, and friendly people.
The country may be expensive by regional standards but that doesn't make it any less amazing. The beaches are picturesque, there's great surfing and amazing diving, and there are plenty of places to get away from the hordes of retired Americans that live here.
This guide to Costa Rica can help you have the trip of a lifetime — and save money in the process!
Pura Vida!
Click Here for City Guides
Top 5 Things to See and Do in Costa Rica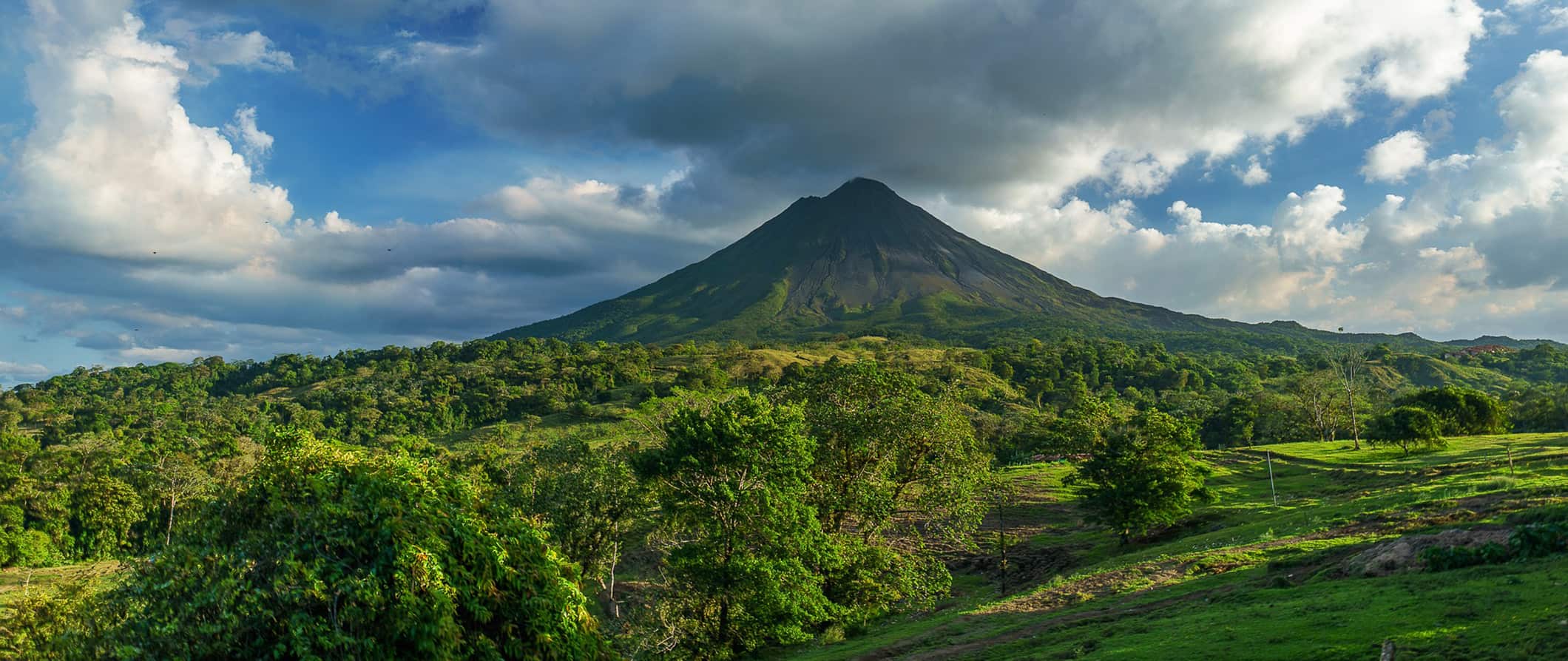 1. Climb a volcano
Volcanoes are among the country's top tourist attractions. There are currently 5 active ones and over 60 dormant ones. Arenal is the most popular, famous for its beautiful hikes and scenic views. Irazu is known for its astonishing green-blue lake in one of its craters, while the Poas Volcano is home to a boiling acid lake within its crater.
2. Visit Monteverde
Monteverde is one of my favorite places in Costa Rica. I always found this town to be a nice base to hike the surrounding cloud forest, take canopy tours, and visit coffee plantations. I still dream of the coffee from here — it's like drinking liquid chocolate! Be sure to take a nocturnal rainforest tour while you're here — they're super fun and educational.
3. Explore Tortuguero National Park
This park on the Caribbean coast is regarded as one of the most important breeding grounds for the endangered green turtle. The park also helps protect manatees, sloths, and monkeys. If you like jungles, birds, and quiet, this is a must-see! Admission is $16.95 USD. You can visit as a guided full-day tour from San Jose for $195 USD.
4. Explore Corcovado
Established in 1975, Corcovado National Park is on the remote Osa Peninsula in the southwest. Spanning 424 square kilometers (164 square miles), it's a rugged, quiet, off-the-beaten-path destination. Here you'll find pristine jungles, hiking trails, and plenty of diving opportunities. There's lots of wildlife too, including tapirs, jaguars, pumas, and the rare Harpy eagle. The peninsula is not easy to get to but it's the highlight of the country for me.
5. Stay in Puerto Viejo
Located on the Caribbean coast, Puerto Viejo is popular with expats and backpackers because of its great beaches, surfing, and party atmosphere. It is one of my favorite towns in the country; its Caribbean influences make it feel very different than the rest of Costa Rica.
Other Things to See and Do in Costa Rica
1. Visit San José
Costa Rica's capital, San Jose is in the center of the country. It's sort of gritty and there's not a whole lot to do (the city only requires a few days) but while you're here, visit the Museum of Contemporary Art & Design to check out the future of Costa Rican art, as well as the magnificent Teatro Nacional to take in its décor. There are also many tour companies that offer day trips to the surrounding jungle for hiking, zip-lining, canopy tours, and more. Most start around $150 USD.
2. Zip through the rainforest canopy
The highest 10% of rainforest is where most activity takes place, filled with squawking birds, slow moving sloths, and monkeys scampering from tree to tree. For an adrenaline-pumping view of these vast, diverse ecosystems, take a zip line tour. There are dozens of companies throughout the country, though Monteverde is my favorite place to do it. Expect to pay around $75-85 USD for a multi-line tour lasting a couple of hours.
3. Explore Baru Wildlife Refuge
With over 330 hectares (815 acres) of land, 7 kilometers (4 miles) of walking trails, and 3 kilometers (1.8 miles) of fantastic beaches, this refuge is another prime example of Costa Rica's natural beauty. Located on the coast south of Manuel Antonio, here you can go birdwatching, take canopy tours, and explore the park via guided tours to see the wildlife. Don't miss the orchid and butterfly gardens. For something more unique, take a nighttime guided tour to see the region's nocturnal animals. Self-guided tours cost $15 USD while guided tours start at $35 USD.
4. Go surfing in Jaco
Located on the Pacific Coast west of San Jose, Jaco was once a sleepy resort town whose main attraction was its excellent surfing. Growing tourism has transformed it into a haven of beach parties and nightclubs. Surf lessons and rentals are widely available on the beaches and sport-fishing is also popular here. For a more laid-back visit, head to the nearby Carara National Park to spot scarlet macaws, armadillos, and hundreds of species of birds (admission is $11.30 USD).
5. Learn some Spanish
Costa Rica is one of the most popular countries for learning Spanish due to the country's easy-to-understand dialect. Programs vary in length and cost, but most offer the opportunity to do an immersive homestay with a Costa Rican family. Expect to spend around $500 USD for a basic week-long homestay language learning program.
6. See La Paz Waterfall Gardens
Located just one hour from San Jose, this makes for a popular day trip. Aside from the many stunning waterfalls throughout the lush cloud forest, here you'll also find several beautiful gardens, an aviary, a hummingbird garden, a butterfly garden, and a reptile area. Plan to stay at least two hours to see everything. Admission is $50 USD. You can also do a full-day tour to the Waterfall Gardens that includes a visit to a coffee plantation and Poás Volcano for $159 USD.
7. Go fishing
Costa Rica is home to Marlin, Sailfish, Dorado, Snapper, Wahoo, and more. If you love to fish (or just want to give it a try), consider doing a half-day or full-day fishing excursion. A basic group excursion costs around $105 USD and usually includes food, though prices can be ten times as high for multi-day or exclusive charters. A half-day private charter is around $400-600 USD. You can usually find places that can cook your catch as well.
8. Chill out in Santa Teresa
At the bottom of the Nicoya Peninsula is the hippy backpacker town of Santa Teresa. This "town" is really nothing more than a beach with a road lined with eateries, surf shops, and hostels. Not much goes on here as everyone is up early to hit the waves. I enjoyed my time here as it's a good place to just lay on the beach, hang out with people, and relax. It's an easy place to fall into and spend weeks. Or, like most people who visit, months.
9. Learn to surf
Puerto Viejo, Cahuita, Manuel Antonio, Jaco, Santa Teresa, or Tamarindo all offer plenty of waves and lots of places to learn to surf. In fact, most travelers come here to surf because the waves are world renowned. If you have never learned but always wanted to try, this is the best place in the region to learn. Group lessons cost around $60 USD and private lessons are around $80-100 USD, while all-inclusive surf camps (including food, accommodation, lessons, and more) can be up to $2,500 USD. Board rentals are usually around $10 USD per day.
10. Walk through the treetops
The Rainmaker Aerial Walkway, located one hour from Jaco, was the first aerial walkway to be built in Central America. Spanning the canopy of a private rainforest, it's still considered to be one of the top aerial walkways in the region. At the highest point on the walkway, you'll find yourself 20 stories above the ground, giving you ample opportunities to spot all kinds of birds and monkeys. A self-guided tour is $23 USD, while guided tours start at $74 USD.
11. Wander a coffee plantation
Costa Rican coffee is famous the world over. On a coffee plantation tour you can learn about the entire bean-to-cup process and see it all up close — all while learning about the lives of the local farmers who grow it. While I personally dislike the taste of coffee, the kind I had in Monteverde tasted like chocolate and was delicious! Prices vary but expect to pay around $40-50 USD for a tour.
12. Take a chocolate-making workshop
Cacao is Costa Rica's other famous bean (also technically a seed). Once widely exported, Costa Rican chocolate is now mostly made in small batches on local artisan farms. There are many places around the country where you can take chocolate making workshops, where you can see the entire process, sample the goods, and try your hand at grinding raw cacao. Tours generally last 2-3 hours and cost around $30-40 USD.
13. Experience the rainforest by night
A guided night walk offers the chance to spot and learn about some of the countless nocturnal animals that call the forest home, including tarantulas, armadillos, and stick bugs. It's a cool way to see a different side of the jungle as your guide will point out animals, insects, and plants that you might not have noticed otherwise. You can take night walks at national parks and nature preserves around the country. Tours generally last around 2 hours and cost $25-35 USD.
14. Take a cooking class
One of my favorite ways to learn about a new culture is through its cuisine, and taking a cooking class is one of the best ways to do that. Taking home new recipes is also a great souvenir from your trip! In this 3-hour cooking class in La Fortuna, you'll learn about typical Costa Rican produce and ingredients, and then prepare a few traditional dishes like picadillos (a spicy stew), tortillas, and guisados (a meat dish).

For more information on specific destinations in the country, check out these guides:
Costa Rica Travel Costs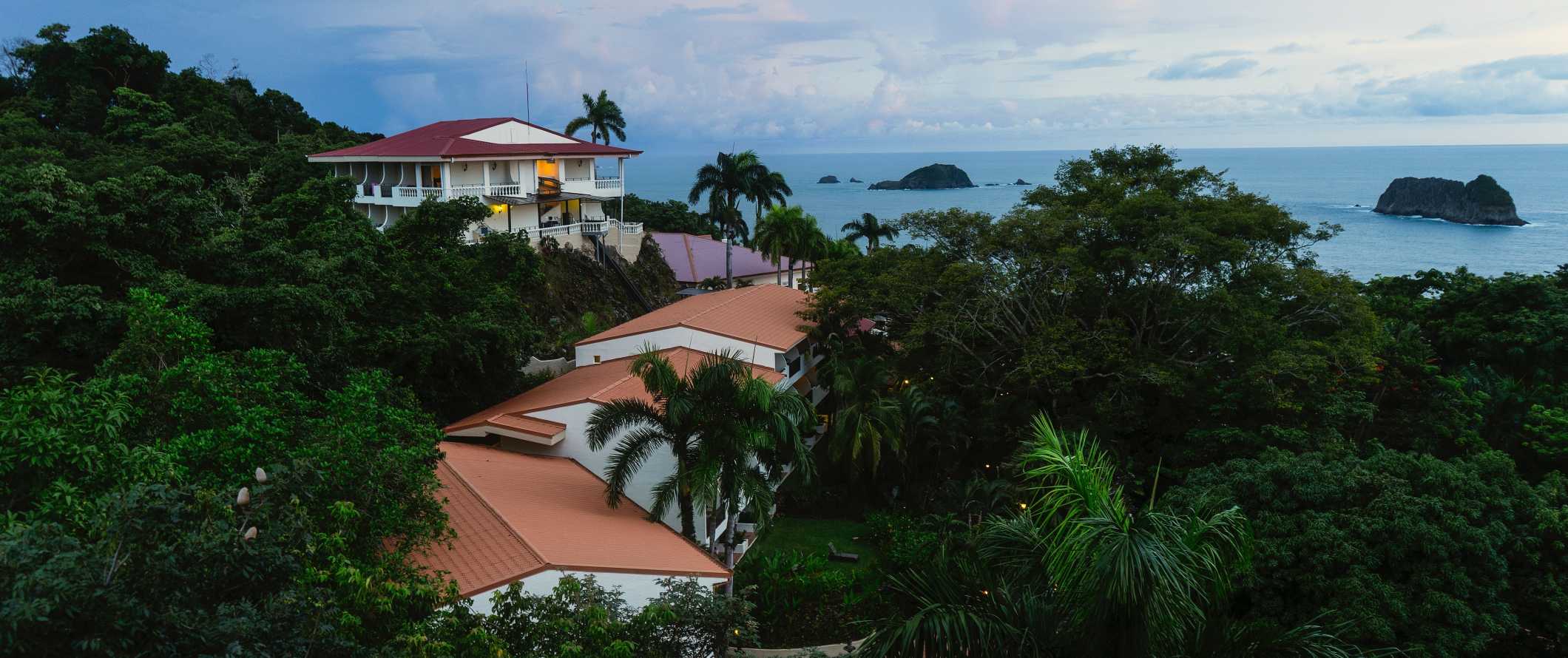 Hostel Costs – A bed in a hostel dorm with 4-6 beds costs between $15-25 USD per night, while dorms with 8 beds and up can be found for as cheap as $11-14 USD. Private rooms in hostels are usually $35-60 USD.
Free Wi-Fi is standard and some hostels also include free breakfast. The majority of hostels around the country also have self-catering facilities too. Many also have bars/restaurants on site. In the beach areas especially, some hostels even have pools.
Budget hotel costs – Budget hotels begin around $50 USD per night but average closer to $65-70 USD.Breakfast is often included and most have basic amenities like AC and TV. Many budget hotels even have pools, especially in beachside towns.
For Airbnb, private rooms start around $40-60 USD per night. For an entire home or apartment, expect to pay at least $75-125 USD. Prices double when not booked in advance.
For those traveling with a tent, camping is an option all around the country. Most campgrounds usually charge around $10 USD per night for a basic plot without electricity. Avoid wild camping as it is often unsafe and illegal in many areas due to the protection of natural areas.
Food – Costa Rican cuisine is centered around rice and beans, which are usually eaten for every meal. Potatoes, plantain, pork, and beef are also popular. Gallo pinto (rice and bean stir-fry) is the national dish. You'll find it mixed with eggs for breakfast. Casado is a typical lunch dish, which consists of rice, beans, veggies, fresh salad, and your choice of meat. Generally, the food here is quite mild.
Note: While you can easily pay for tours and entrance fees in USD, in smaller establishments, such as local restaurants, you'll need colones (CRC). Prices in this section are in CRC to reflect this.
At sodas (cheap local restaurants serving traditional cuisine), expect a filling meal of casado (rice, beans, veggies, and meat) to cost around 3,500-5,000 CRC. You can usually find empanadas and other savory snacks from traditional bakeries for around 2,000 CRC or less.
At a mid-range restaurant or in touristy areas (like right along the beach) expect to pay around around 7,000-8,500 CRC for a fish dish, 6,000-7,000 for a burger or a simple pasta dish, and 9,000-11,000 CRC for a steak dish or large pizza to share. Seafood dishes like lobster start around 12,000-17,000 CRC.
For fast food (think pizza or burgers) or a dish of fried rice at a Chinese takeout place, expect to pay around 4,500-5,000 CRC.
Domestic beer costs around 1,500-2,000 CRC, a glass of wine is 3,000 CRC, a cocktail is 3,500-5,000 CRC, and a latte/cappuccino is around 2,000 CRC. Bottled water is 1,000 CRC. Fruit smoothies, which you can get made either with water or milk, are 2,000-2,500 CRC.
If you plan on cooking for yourself, a week's worth of groceries costs around 20,000-30,000 CRC depending on the area. This gets you basic staples like rice, beans, veggies, fruit, and some meat or fish.
Backpacking Costa Rica Suggested Budgets
If you're backpacking Costa Rica, my suggested budget is $50 USD per day. On this budget, you can stay in a hostel, cook most of your meals, have some cheap street food, take public transportation to get around, and enjoy mostly free activities like hiking and the beach.
On a mid-range budget of around $135 USD per day, you can stay in an Airbnb or private hostel room, eat out at local sodas, enjoy a couple of drinks, take the occasional taxi, and do more paid activities like guided tours, surf lessons, and museum visits
On a "luxury" budget of $250 USD or more per day, you can stay in a hotel, eat out anywhere you want, rent a car to get around, drink as much as you'd like, and do as many excursions as you want, including diving and canopy tours. This is just the ground floor for luxury though. The sky is the limit!
Accommodation
Food
Transportation
Attractions
Average Daily Cost
Mid-Range
60
35
10
30
135
Costa Rica Travel Guide: Money Saving Tips
Costa Rica is one of the most expensive countries in Central America. Between food costs, accommodation, and activities, there's a lot of ways to spend money. You can get by on a budget compared to other places in the world but it's still an expensive place to visit. Fortunately, there are plenty of ways to save money while you're here:
Travel off-season – Late April to November is considered the rainy season and prices tend to be less expensive and the region is less crowded. If you're on a budget, visit during this time.
Avoid tour activities – There are a lot of great (but expensive) group activities and tours in the country. Skip them and do free activities like hiking, swimming, and relaxing at the beach instead.
Eat at the sodas – "Sodas" are small family-run restaurants that specialize in inexpensive yet filling traditional meals, usually costing around 3,500-5,000 CRC. These hole-in-the-wall restaurants offer the best value in the country.
Go camping – Some hostels let you camp on their property if you have a tent. If not, there are plenty of campgrounds around the country where you can pitch a tent. Usually, this costs around $10 USD per night.
Visit the Caribbean side – Visiting the cheaper Caribbean side lets you see the beautiful country without the high prices of the popular Pacific destinations.
Avoid the tourist shuttles – While local buses are a lot slower than tourist shuttles, they are also a fraction of the price (i.e the local bus from San Jose to Monteverde is $6 USD while a shuttle is $60 USD). If you aren't rushed for time, take the local buses.
Pack a water bottle – While the tap water is drinkable in most of the country, there are some remote and beach destinations where it's recommended to drink bottled water. A reusable water bottle with a filter can help you save money (and thousands of plastic bottles) by purifying the tap water for you. My preferred bottle is LifeStraw.
Where to Stay in Costa Rica
Costa Rica has lots of fun, social, and affordable hostels. Here are some of my favorite places to stay in Costa Rica:
How to Get Around Costa Rica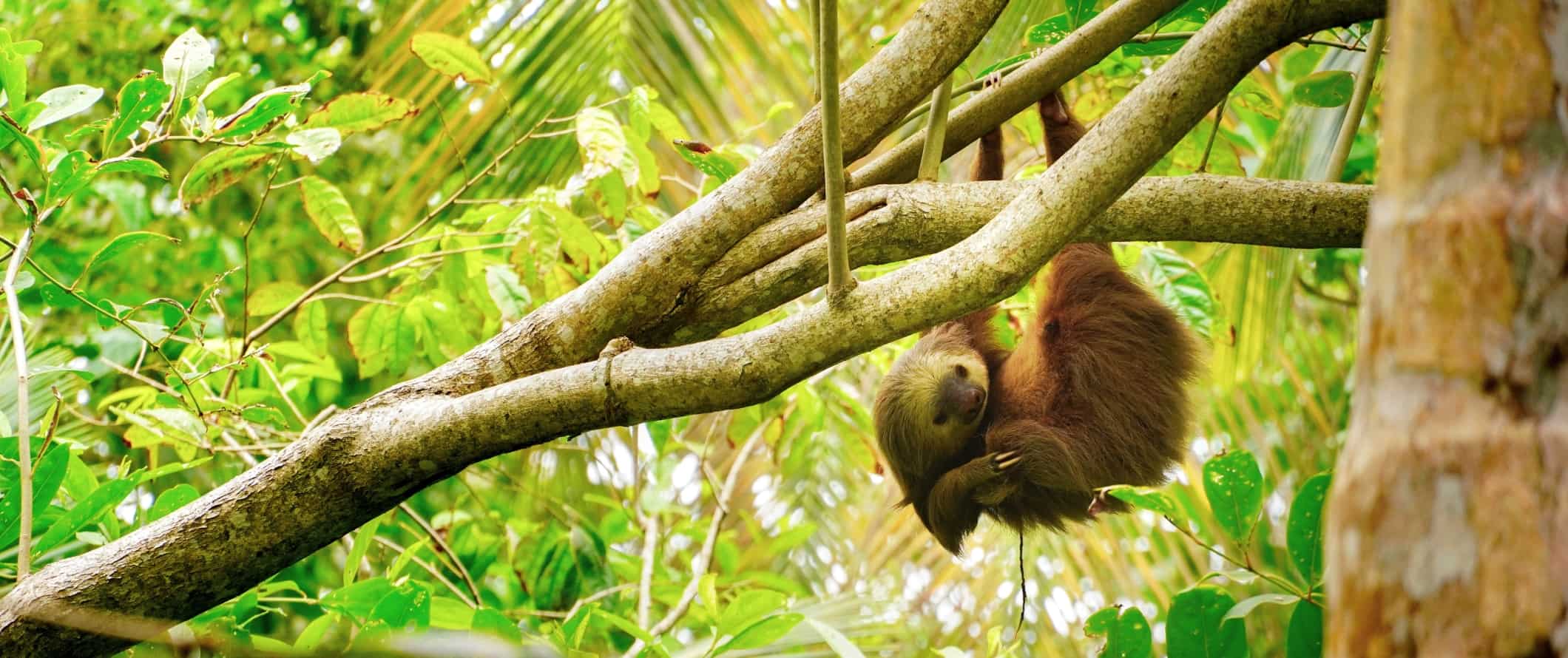 Bus – The cheapest and easiest way to get around Costa Rica is by bus. Short bus trips (under 3 hours) are usually around $2-10 USD while longer trips cost $10-20 USD. The Costa Rica tourism board has a comprehensive schedule and guide to help you plan your trip.
Minibus – Private minibuses or shuttles provide an easy way to get around the country, or to and from the airport. They are all over the place and are often quicker and more direct than the public buses (but also more expensive, starting at $50-60 USD). Ask your hotel/hostel staff for the local options as they vary around the country.
Flying – Since the country is so small, air travel within Costa Rica isn't budget-friendly or efficient. I would skip this method of travel. It won't save you time or money.
Car Rental – Car rentals are surprisingly affordable in Costa Rica. You can rent a car for as little as $30-45 USD per day. However, the roads here are not always great and drivers can be aggressive. Make sure you have insurance if you do rent a vehicle. Most rental companies require drivers to be 25 though some will rent to drivers who are 21. For the best car rental prices in Costa Rica, use Vamos (as a Nomadic Matt reader, you'll get 5% off by using our link).
Hitchhiking – Hitchhiking isn't common for long-distance rides, however, it's possible in beach destinations or in remote places with less public transport. HitchWiki is the best website for additional hitchhiking tips and info.
Group tour – If you'd rather explore the country as part of a tour, check out The Nomadic Network. TNN is a tour company I founded for travel enthusiasts that want to get off the beaten path and really get to experience a destination. We offer affordable small-group tours to incredible destinations, bringing travelers together from all around the world!
When to Go to Costa Rica
Overall, temperatures and weather vary per region, but most people go to Costa Rica during the dry season, which takes place from December to April. Although it's peak season and tourism is at its highest, there's almost non-stop sunshine, ideal for enjoying the country's beaches and rainforests. If visiting during this time, make all your reservations in advance since things fill up fast.
The rainy season is from May to November. This is when it's cheapest to visit Costa Rica. It doesn't rain all the time though and temperatures are still warm. The rain tends to lighten during June and July, making the country's rainforests burst with life.
If you're around the Caribbean coast and the Northern Plains, you can expect year-round humidity and temperatures somewhere in the 20s-30s°C (70s-80s°F). It's not so humid in the North Pacific, but temperatures can get even hotter in this area during the dry season.
How to Stay Safe in Costa Rica
Costa Rica is one of the safest countries for traveling and backpacking in Central America. Most popular tourist towns are small and with little threat of violence. Solo female travelers should generally feel safe here, however, the standard precautions apply (never leave your drink unattended at the bar, never walk home alone intoxicated, etc.).
That said, it's always good to play it safe. Petty theft (including bag snatching) is one of the most common types of crime here. Don't flash your valuables and make sure they are always secure while you're out. When going out for the night, only bring the money you need. Leave the rest of your cash and cards locked up in your accommodation.
There are some common scams here, including a taxi scam where the driver tells you the meter is broken once the drive has begun. For that reason, you should stick to metered taxis or negotiate a price in advance. You can read about common travel scams to avoid here.
If you rent a car, don't leave any valuables in it overnight as break-ins do occur. Be mindful of missing road signs and potholes, as well as aggressive drivers.
Costa Rica's natural wonders can be unpredictable. If you're hiking in the jungle, always check the weather in advance and never stray from the trail. Doing so disturbs the fragile ecosystems, and opens yourself up to the possibility of encountering poisonous snakes and spiders. When in doubt, hire a guide. If you're not a strong swimmer, stay out of the water. The currents and waves off the coast can be very strong, so heed signs and local advice on whether it's safe to swim in a certain area or not.
If you experience an emergency, dial 911 for assistance.
The most important piece of advice I can offer is to purchase good travel insurance. Travel insurance will protect you against unexpected costs due to illness, injury, theft, and cancellations. It's comprehensive protection in case anything goes wrong. I never go on a trip without it as I've had to use it many times in the past.
Costa Rica Travel Guide: The Best Booking Resources
These are my favorite companies to use when I travel. They consistently have the best deals, offer world-class customer service and great value, and overall, are better than their competitors. They are the companies I use the most and are always the starting point in my search for travel deals.
Skyscanner – Skyscanner is my favorite flight search engine. They search small websites and budget airlines that larger search sites tend to miss. They are hands down the number one place to start.
Hostelworld – This is the best hostel accommodation site out there with the largest inventory, best search interface, and widest availability.
Booking.com – The best all around booking site that constantly provides the cheapest and lowest rates. They have the widest selection of budget accommodation. In all my tests, they've always had the cheapest rates out of all the booking websites.
Get Your Guide – Get Your Guide is a huge online marketplace for tours and excursions. They have tons of tour options available in cities all around the world, including everything from cooking classes, walking tours, street art lessons, and more!
SafetyWing – Safety Wing offers convenient and affordable plans tailored to digital nomads and long-term travelers. They have cheap monthly plans, great customer service, and an easy-to-use claims process that makes it perfect for those on the road.
LifeStraw – My go-to company for reusable water bottles with built-in filters so you can ensure your drinking water is always clean and safe.
Unbound Merino – They make lightweight, durable, easy-to-clean travel clothing.
Top Travel Credit Cards – Points are the best way to cut down travel expenses. Here's my favorite point earning credit cards so you can get free travel!
Costa Rica Travel Guide: Related Articles
Want more info? Check out all the articles I've written on backpacking/traveling Costa Rica and continue planning your trip: