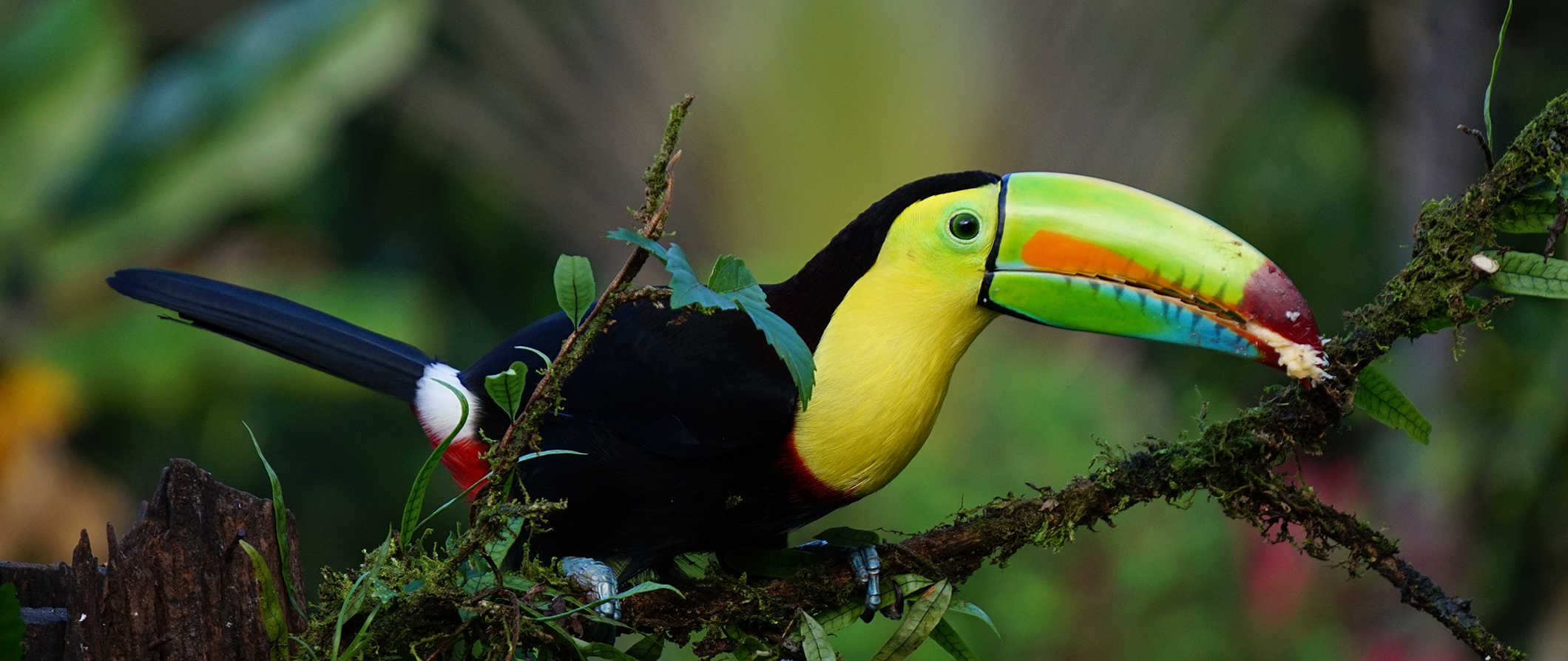 Costa Rica is one of my favorite countries in the world. It was the first country I ever traveled to — and it was the country that sparked my wanderlust.
These days, Costa Rica is one of the most popular destinations in Central America. It's popular with expats, luxury travelers, and backpackers alike. While it is on the higher end of the price spectrum for the region, it's nevertheless a phenomenal country to visit.
I love the never-ending activities, gorgeous beaches, diverse wildlife, delicious food, and friendly people.
The country may be expensive by regional standards but that doesn't make it any less amazing. The beaches are picturesque, there's great surfing and amazing diving, and there are plenty of places to get away from the hordes of retired Americans that live here.
I really can't say enough good things about this country!
This guide to Costa Rica can help you have the trip of a lifetime — and save money in the process!
Pura Vida!
Click Here for City Guides
Top 5 Things to See and Do in Costa Rica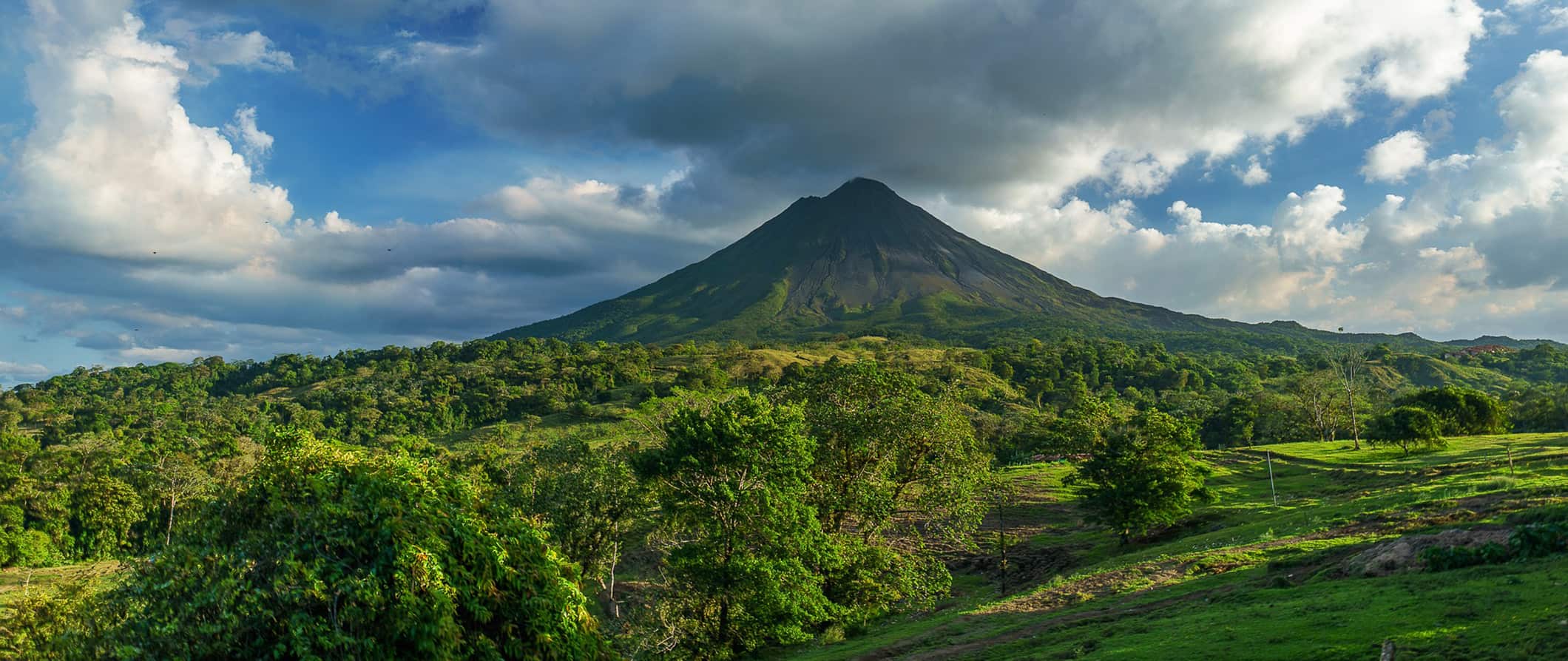 1. Climb a volcano
Volcanoes are among the country's top tourist attractions. Arenal is the most popular, famous for its beautiful hikes and scenic views. Irazu is known for its astonishing green-blue lake in one of its craters, while the Poas Volcano is home to a boiling acid lake within its crater.
2. Visit Monteverde
Monteverde is one of my favorite places in Costa Rica. I always found this town to be a nice base to hike the surrounding cloud forest, take canopy tours, and visit coffee plantations. I still dream of the coffee from here. — it's like drinking liquid chocolate!
3. Explore Tortuguero National Park
This park on the Caribbean coast is regarded as one of the most important breeding grounds for the endangered green turtle. The park also helps protect manatees, sloths and monkeys. If you like jungles, birds, and quiet, this is a must see! Admission is 9,230 CRC. You can visit as a guided full-day tour from San Jose for 120,000 CRC.
4. Explore Corcovado
Corcovado National Park is on the remote Osa Peninsula in the southwest. It's a rugged, quiet, off-the-beaten-path destination. Here you'll find pristine jungles, hiking trails, and plenty of diving opportunities. The peninsula is not easy to get to but it's the highlight of the country for me.
5. Stay in Puerto Viejo
Located on the Caribbean coast, Puerto Viejo is popular with expats and backpackers because of its great beaches, surfing, and party atmosphere. It is one of my favorite towns in the country; its Caribbean influences make it feel very different than the rest of Costa Rica.
Other Things to See and Do in Costa Rica
1. Visit San José
Costa Rica's capital is in the center of the country. It's sort of gritty and there's not a whole lot to do; the city only requires a few days. While you're here, visit the Museum of Contemporary Art & Design to check out the future of Costa Rican art, as well as the magnificent Teatro Nacional to take in its décor. For a relaxing day trip, head to the La Paz waterfall for some hiking and swimming. Half-day tours around San Jose start at 18,000 CRC.
2. Zip through the rainforest canopy
The highest 10% of rainforest is where most activity takes place. To see it up close, take a zipline tour. They offer an adrenaline-pumping view of these vast, diverse ecosystems. There are dozens of companies throughout the country, though Monteverde is my favorite place to do it. Expect to pay around 50,000 CRC for a multi-line tour lasting a couple of hours.
3. Explore Baru Wildlife Refuge
With over 800 acres of land, seven kilometers of walking trails, and three kilometers of fantastic beaches, this refuge is another prime example of Costa Rica's natural beauty. Located on the coast south of San Jose, here you can go birdwatching, take canopy tours, and explore the park via guided tours to see the wildlife. Don't miss the orchid and butterfly gardens. For something more unique, take a nighttime guided tour to see the region's nocturnal animals. Self-guided tours cost 9,000 CRC while guided tours start at 21,000 CRC.
4. Go surfing in Jaco
Located on the Pacific Coast west of San Jose, Jaco was once a sleepy resort town whose main attraction was its excellent surfing. Growing tourism has transformed it into a haven of beach parties and nightclubs. Surf lessons and rentals are widely available on the beaches and sport-fishing is also popular here. For a more laid-back visit, head to the nearby Carara National Park to spot scarlet macaws, armadillos, and hundreds of species of bird (admission is 6,200 CRC).
5. Learn some Spanish
Costa Rica is one of the most popular countries for learning Spanish due to the country's easy-to-understand dialect. Programs vary in length and cost, but most offer the opportunity to do an immersive homestay with a Costa Rican family. Expect to spend around 250,000 CRC for a basic week-long program.
6. See La Paz Waterfall Gardens
Located just one hour from San Jose, this makes for a popular day trip. Aside from the many stunning waterfalls throughout the lush cloud forest, here you'll also find several beautiful gardens, an aviary, a hummingbird garden, a butterfly garden, and a reptile area. Plan to stay at least two hours to see everything. Admission is 30,000 CRC. You can also do a full-day tour to the Waterfall Gardens that also includes a visit to a coffee plantation and Poás Volcano for 98,000 CRC.
7. Go fishing
Costa Rica is home to Marlin, Sailfish, Dorado, Snapper, Wahoo, and much more. If you love to fish (or just want to give it a try), consider doing a half-day or full-day fishing excursion. A basic excursion costs around 55,000 CRC and usually includes food, though prices can be ten times as high for multiday or exclusive charters. You can usually find places that can cook your catch as well.
8. Chill out in Santa Theresa
At the bottom of the Nicoya Peninsula is the hippy backpacker town of Santa Theresa. This "town" is really nothing more than a beach with a road lined with eateries, surf shops, and hostels. Not much goes on here as everyone is up early to hit the waves. I enjoyed my time here as it's a good place to just lay on the beach, hang out with people, and relax. It's an easy place to fall into and spend weeks. Or, like most people, months.
9. Learn to surf
Puerto Viejo, Cahuita, Manuel Antonio, Jaco, Santa Theresa, or Tamarindo all offer plenty a lot of waves and lots of places to learn to surf. In fact, most travelers come here to surf because the waves are world renowned. If you never learned but always wanted to try, this is your best place to in the region to learn. Lessons cost around 30,000 CRC while multiday courses cost around 80,000 CRC.
10. Walk through the treetops
The Rainmaker Aerial Walkway, located one hour from Jaco, was the first aerial walkway to be built in Central America. Spanning the canopy of a private rainforest, it's still considered to be one of the top aerial walkways in the region. At the highest point on the walkway, you'll find yourself 20 stories above the ground, giving you ample opportunities to spot all kinds of birds and monkeys. Tours start at 46,000 CRC.
11. Wander a coffee plantations
Costa Rican coffee is famous the world over. On a coffee plantation tour you can learn about the entire bean-to-cup process and see it all up close — all while learning about the lives of the local farmers who grow it. While I dislike the taste of coffee, the kind I had in Monteverde tasted like chocolate and was delicious! Prices vary but expect to pay at least 21,600 CRC for a tour.
For more information on specific destinations in the country, check out these guides:
Get my best stuff sent straight to you!