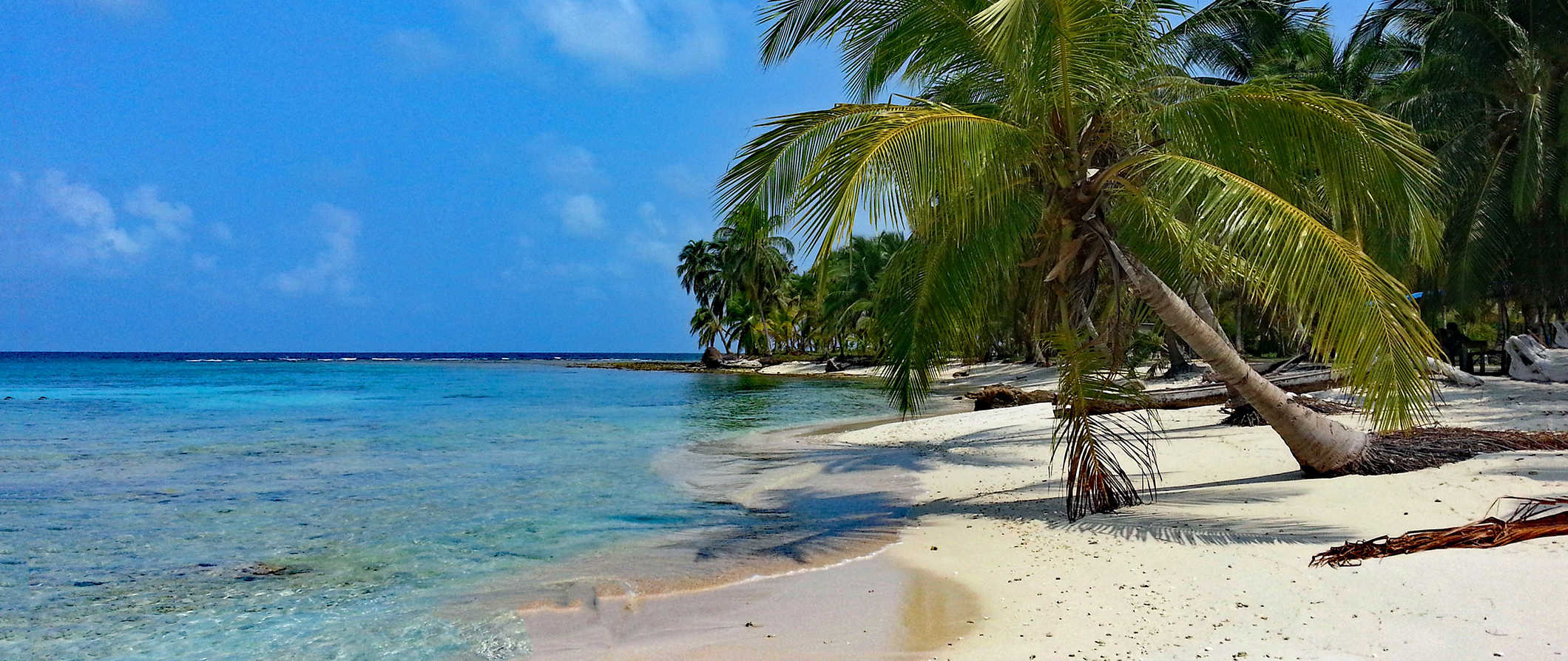 Since the creation of the world-famous Panama Canal in 1914, Panama has been at the heart of international shipping, serving as a connection point between the Pacific and the Caribbean.
In recent years, Panama has also become a major tourist destination as flights from the US have become increasingly cheap and more Americans begin to retire here (it's also a big center for international banking).
Most travelers visit Panama either at the end or the beginning of their journey through Central America here and stick to the well-worn tourist trail of Bocas del Toro, Boquete, the San Blas islands, and Panama City but if you head to some of the lesser-known destinations you'll be rewarded with better food, amazing scenery free of tourists, and lower prices.
This guide to traveling Panama can help you plan the perfect trip there without breaking the bank!
Click Here for City Guides
Top 5 Things to See and Do in Panama
1. See the Panama Canal
Opened in 1914, the Panama Canal is 50 miles long and raises ships up from the Pacific to the Caribbean. The Miraflores Locks are the easiest to reach from Panama City. Admission is $20 USD, and this includes the exhibitions at the visitor center, and seeing the ships pass through from the observation deck.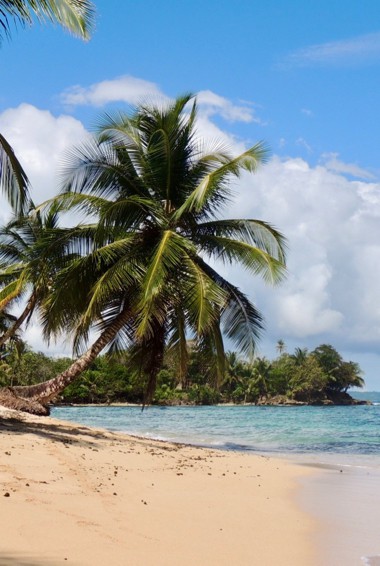 2. Hang out in Bocas del Toro
Bocas is Panama's most popular backpacker destination, combining a laid-back Caribbean attitude with the pristine natural setting of jungles, forests, and mangroves. Surfing is extremely popular here and there are always water taxis to take you to a secluded coves, beaches, or best snorkeling spots.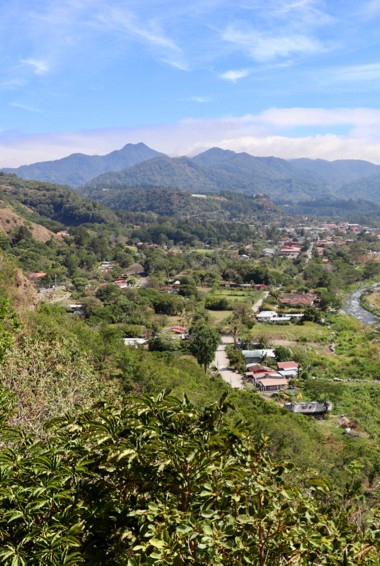 3. Relax in Boquete
Boquete
is a village located in the mountainous region of the Chiriquí Highlands. There are several coffee plantations nearby, the 'Mi Jardin es Su Jardin' private garden, and several hiking trails of varying difficulty.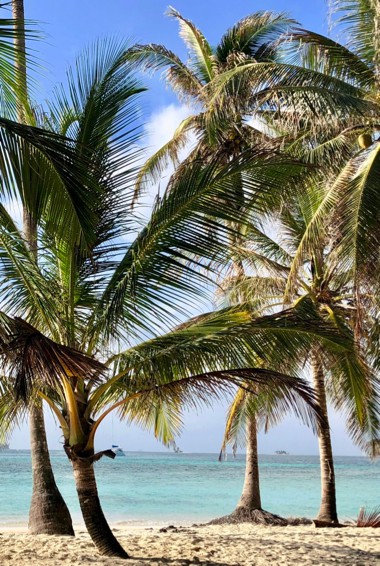 4. Sail the San Blas islands
This collection of islands is a popular spot for sailing and boat tours, though there are about a dozen resorts (starting at $100 USD per night) in case you want to be in one place. The islands are very rustic (no Wi-Fi and limited electricity). A 4-5-day sailing trip costs between $425-520 USD per person.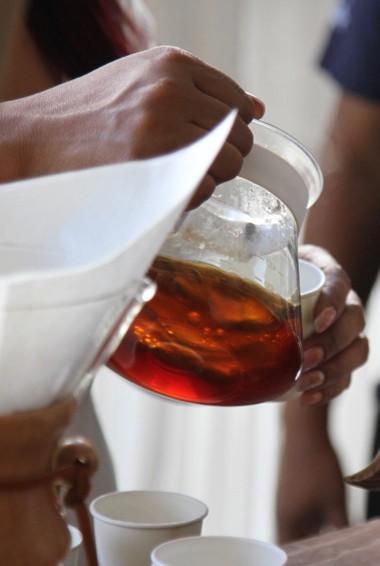 5. Tour a Coffee Plantation
Panama is up there with Colombia, Peru, and Costa Rica when it comes to quality coffee. Consider visiting
a plantation
in Boquete for the best tours. Most tours cost around $30 USD and will pick you up from your hotel.
Other Things to See and Do in Panama
1. Check out the ruins of Panama Viejo
Founded in 1519 by Spanish conquistador Pedro Arias de Ávila, Panama Viejo ("Old Panama," once the country's capital) was one of the Pacific coast's busiest Spanish trading towns until it was destroyed by Captain Henry Morgan in 1671. The remaining ruins are spread out over 57 acres and include the original cathedral (you can even climb the bell tower for an amazing panoramic view), a hospital, churches and convents. Because of it is historic significance, in 1997 it was declared UNESCO World Heritage together with Panama City's historic Casco Viejo neighborhood. Admission is $10 USD for adults and $2 USD for kids. It's only a 10-minute drive or 30-minute bus ride from Panama City.
2. Bike along Amador Causeway in Panama City
This 4-mile (6-kilometer) causeway is made from the excavated rocks of the canal and links Panama City with three islands: Flamenco, Naos and Perico. It's an easy ride and you'll have a view across the canal on one side and the city skyline on the other. There are plenty of restaurants to stop at along the way too. You can rent bikes on the causeway too. Expect to pay $10-20 USD for a rental.
3. Take the Panama Canal Railway
The Panama Canal Railway connects Panama City with Colón and runs from the Pacific Ocean to the Atlantic Ocean. The train is an old-fashioned locomotive complete with an observation car that offers views of the canal, Gutan Lake, and the passing rainforests. The three-hour round trip journey costs $50 USD ($35 USD for children between 2 and 12).
4. Visit Portobelo
Christopher Columbus named this settlement Puerto Bello "Beautiful Harbor" when he arrived there in 1502 and, over time, it was shortened to Portobelo. The settlement became an important town at the northern end of the Gold Road, and its 18th-century fortifications were built by the Spanish to protect their gold from pirates. You can still see the original cannon battery and the crumbling ruins of the fort. Portobelo is also a good launching point for sailing trips to San Blas. The cuisine in Portobelo has a lot of African influences as well, like curries, coconut, seafood and fragrant spices (head to Casa Congo for an authentic taste of Congolese food).
5. Hit the beach in Pedasi
Located on the Pacific side, this town is about five hours from Panama City and is known for its surfing. Though it has become a haven for expats in recent years, it's still not really "on" the tourist trail. Not a lot of people go here and you'll have the beaches mostly to yourself. The water is bathtub warm and you can find surf lessons starting from about $40 USD for one hour. This is also a prime spot to see humpback whales from May-November.
6. Hike in the rainforest parks
Parque Metropolitano is a rainforest in the center of the city, a short 15-minute walk from the Albrook Shopping Center. Admission is only $4 USD and, if you hike up to the top of Cedar Hill, you'll have fantastic views over the city. Keep an eye out for sloths, toucans, hummingbirds, pacas, monkeys, and anteaters. Parque Soberania (admission: $5 USD) stretches along the shores of the Panama Canal and is the most easily accessible rainforest from Panama City. This park is a bird watchers' paradise, with over 500 different species. The ride from Panama City by Uber / taxi takes 25 mins. Parque Chagres (admission is $5 USD) is a bit further away – about 40 miles north of Panama City – but worth the trip for the variety of wildlife: 114 mammal species (including big cats), 96 species of reptiles and 396 species of birds.
7. Spot wildlife at Volcan Baru
Volcan Baru is the only volcano in Panama, and, at 11,500 feet, also the highest point in the country. The lower slopes are home to dozens of coffee plantations, while the higher ground is part of the Volcan Baru National Park. Bring your camera as the rainforest here is a good place to spot the Resplendent Quetzal, which is considered one of the most beautiful birds in the world for its bright coloring. Expect to pay around $125 USD for a guided hike. You can also hike the volcano independently. Hostel Mamallena in Boquete will point you in the right direction.
8. Surf in Santa Catalina
Santa Catalina, located on Panama's Pacific Coast, a six-hour drive west of Panama City, is a hot spot with the surfing community. Only 300 people live in this town on the Pacific coast, so don't come here expecting fancy resorts or high-end dining. This is the place to be if you want to catch some fantastic waves and relax on some sandy beaches. If you want to learn how to surf, lessons cost around $100 USD per day but includes accommodation, food, and lessons.
9. Canoe to Embera Indian Village
To get to the village, which is located inside Chagres National Park, you'll paddle up the Chagres river in a dugout canoe then walk through a rainforest, giving you the chance to really immerse yourself in the surrounding nature. When you finally meet the Embera tribe you'll be offered traditional food, music, and dancing followed by the chance to buy the tribe's handicrafts or go for a swim under a waterfall. Day tours from Panama City cost between $85-175 USD per person, depending on how many people are going.
10. Explore Casco Viejo
Casco Viejo ("Old Quarter") is the historic district of Panama City and the oldest city in all of the Americas. These days, the city's red-bricked streets are lined with restaurants, cafes and bars, though the Spanish-colonial style architecture makes Casco Viejo feel worlds apart from the glitzy skyscrapers of the newer parts of Panama City. There's a coastal fortification walk, some churches, and cute little squares. It's a popular place to stay and eat in. Head to Mercado de Mariscos ("fish market") for a $3 USD cup of ceviche (a dish of diced fish that has been cured in lemon juice, with onions, peppers and spices).
Panama Travel Costs
Note: Panama uses both the Panamanian Balboa (PAB) and US Dollars. Even though the PAB still exists, US Dollars predominate in day-to-day use (you'd be hard to press to even find Balboas when visiting Panama).
ATMs can be found in all larger towns and in touristy areas like Bocas del Toro, but if you're planning to venture off the beaten path, check beforehand if there's an ATM, or take out enough cash beforehand. The San Blas Islands for example do not have any ATMs. Be aware that in most of Panama outside the capital, cash is king, and credit cards aren't accepted in a lot of places.

Accommodation – Accommodation is cheap in Panama with a night in a hostel dorm costing between $11-13 USD per night for a 6-8 bed dorm. A 10-bed dorm is usually about $10 USD. Private rooms range from $22-45 USD per night. All hostels offer free Wi-Fi and some include free breakfast.
Prices don't really fluctuate much in the off-season – you might end up paying $1-2 USD less per night, but it isn't significant.
Camping is available around the country at $5-10 USD per night.
Budget two-star hotels start around $30 USD per night. For a 3-star hotel or higher, expect to pay closer to $65-80 USD per night. In the off-season, expect to save between $5-10 USD per night.
Airbnb is available around the country, with shared accommodation averaging around $15 USD per night for a shared space (like a dorm room). You can find an entire home or apartment starting at $75 USD per night. Private rooms start at $60 USD per night and go up from there.
Food – Panamanian cuisine features rice, black beans, yuca (a starchy vegetable similar to the potato), plantains, beef, chicken, and seafood. Local food-stall meals will cost around $2-5 USD and will get you chicken, rice, and beans. In a specialty coffee shop, you'll pay between $3.50 -5 USD for a coffee in Panama City, and between $2-4 USD in Boquete. Fish markets anywhere in the country usually have freshly-caught lunches for between $4-6 USD.
Breakfast is around $5 USD in a sit-down restaurant while a sandwich in a restaurant with table service averages $6-9 USD. Restaurants with table service generally cost around $10 per meal, but remember to avoid restaurants with English menus as they're usually more expensive. A half of a grilled chicken is $9 USD, and it's about $10 USD for a hamburger, and $9 USD for a pasta dish.
A glass of wine is $4-5 USD, and a cocktail in a bar is $8-9 USD. For a nice meal with wine, expect to pay around $40 USD for 2-3 courses. A pint of domestic beer at a bar costs around $2.50 USD.
If you want to cook for yourself, expect to pay between $35-50 USD for a week's worth of groceries including staples like fruit, veggies, pasta, and bread.
Backpacking Panama Suggested Budgets
On a backpacker's budget you'll pay between $40-50 per day. On this suggested budget, you're staying in a hostel, cooking your meals, doing lots of free activities, keeping your drinking to a minimum, and using local transportation.
On a mid-range budget of about $85-90 USD per day, you can stay in a budget hotel, eat out anywhere you want, take some tours, enjoy a few beers, and get around with the occasional taxi.
For a luxury budget between $140-175 per day, you'll be able to stay in a high-end hotel or resort, eat out for all your meals, take lots of tours, and pretty well do whatever you want. The sky is the limit!
You can use the chart below to get some idea of how much you need to budget daily (some days you spend more, some days you spend less). Prices are in USD:
Accommodation
Food
Transportation
Attractions
Average Daily Cost
Backpacker
$10-15
$10-15
$10
$10
$40-50
Mid-Range
$35
$20-25
$10
$20
$85-90
Luxury
$90
$30-40
$15
$40-50
$140-175
Panama Travel Guide: Money-Saving Tips
Looking to save money while traveling in Panama? Panama isn't hugely expensive but it is one of the more expensive parts of the region so you'll have to work extra hard to save money here. Here are some of the best ways to save money in Panama:
Travel off-season – Traveling is cheaper during the rainy season, between April and November. Most tourists visit Panama between December and April – that's when hotel prices go up, especially in popular destinations like Bocas del Toro.
Eat at the local stands – Meals at local food stalls cost between $4-5 USD. You'll get rice, chicken, beans, and maybe another side plus a drink. I didn't love the food in Panama (it's quite greasy) but at those prices, it made eating very cheap.
Avoid taxis – I found taxis here to be a complete rip-off. As my friend JP says, "You get Gringoed." They were also far more unwilling to negotiate. I'd try to avoid them if at all possible.
Refill your water – In most of the country, you can drink the tap water — it won't kill you or make you sick. There's no need to always buy new water bottles so save yourself a few dollars a day and fill up from the tap. The only places you can't drink from the tap are the islands (including Bocas del Toro). To ensure your water is safe, use a LifeStraw water filter
Stick to beer – Beer is usually $1 USD during hostel happy hours. Otherwise, a pint of local Panama or Balboa is $2 USD. Mixed drinks will cost more, so stick to beer. You'll be able to save money without cutting into your good time.
Carry small change – Most taxis and small shops won't accept larger bills for small purchases so make sure you carry change.
Embrace the bus! – Long-distance buses in Panama are a few steps above the infamous "chicken buses" so often found here in Central and South America. While a far cry from luxurious, they are good enough for long distance journeys if you're on a budget (there are still plenty of chicken buses though if you want to give them a try!).
Stay with a local – There are tons of hosts (and lots of community events) in the larger cities of Panama, making this a great country to Couchsurf in. Pick up some tips and save some money by staying with a local!
Barter hard – If you're hopping ferries around Bocas del Toro make sure you barter hard. Much like the taxis in the city, you'll likely be charged more than the locals so barter hard and make sure you know what you should be paying.
Where To Stay in Panama
Looking for a place to rest your head in Panama? Here are some of my favorite places to stay in Panama for your next visit:
How to Get Around Panama
Bus – The cheapest and easiest way to get around Panama is by bus. The public bus system runs frequently throughout the day and throughout the entire country. Expect to pay less than $1 USD per hour traveled. Long-distance buses are usually modern and air-conditioned, and night buses exist for longer journeys (like Panama City to Bocas del Toro). There is no online ticket booking system in Panama, you just show up at the bus station and buy your ticket at the counter.
For most routes, you can buy same-day tickets, but for night buses and longer journeys, it is recommended to buy your ticket a day in advance. Expect very basic buses in the smaller towns around the country – you'll be riding Diablos Rojos ("Red Devils"): old repurposed American school buses that are painted colorfully.
There are two companies that offer services from Panama City all the way to Costa Rica: Expreso Panama and Tica Bus. Their ticket offices are inside the main bus station in Panama City which is inside the Albrook Mall.
A bus ride in a modern metro city bus within Panama City costs 25 cents.
Air – Air travel is possible within Panama but not recommended. The most common domestic connection is between Panama City and Bocas del Toro. The 1-hr flight is between $130-$145 USD. You can also fly from Panama City to David (near Boquete), Pedasi, Chitre, the San Blas Islands and the Pearl Islands. The 1-hr flight from Panama City to David costs $134 USD, vs. a 6-hr bus ride for only $9 USD.
If you're on a budget, I wouldn't recommend flying.
Car Rental – It is safe to drive in Panama, but be aware that rental agencies are scarce outside Panama City. Rentals cost around $15-$20 USD per day. Websites like Expedia often advertise car rentals from $1 USD per day, but be aware that the rental agencies will charge you additional fees and insurance. Most rental agencies require drivers to be at least 25, though some will accept drivers at 21 if they have a credit card.
Hitchhiking – Hitchhiking isn't common among locals and it's not something I would really recommend doing here. I've done it for a ride from the beach back into town (it was a small town) but I wouldn't do it in a big city or across the country. For more information on hitchhiking, check out Hitchwiki.
When to Go to Panama
Panama has a short dry season between December and April, which is when it is dry and you'll get to enjoy clear blue skies. That said, Panama is less than 9 degrees north of the equator, which means temperatures are consistent year-round. The lowland regions are always hot and humid, but the highlands (Boquete, El Valle, Cerro Punta) can give you a bit of retreat from the heat – at least at night when it is a little chillier there.
Daytime temperatures in Panama average 86-91°F (30-33°C), nighttime temperatures are around 69-73°F (21-23°C).
The rainy season lasts from May to December, but keep in mind that it usually only rains from late afternoon into the night, which means mornings and early afternoons can still be enjoyed. The rainiest month is November. If you visit during the rainy season, pack a rain jacket and avoid the highlands.
Bocas del Toro is driest in March and October.
You never really have to avoid peak season crowds in Panama. It's never very crowded here – only in certain areas (like Panama City) where cruise ships dock and crowds flood the streets for a few hours each day.
How to Stay Safe in Panama
Like neighboring Costa Rica, Panama is one of the safest countries for traveling and backpacking in Central America. That said, it's never wrong to be vigilant.
Petty theft (including bag snatching) is one of the most common types of crime in Central America and can happen in parts of Panama City as well as Colon. Always be vigilant and make sure your bag is properly worn and never left unattended.
The only city in Panama that is to be considered dangerous is Colon. Colon has the highest homicide rate of any municipality in Panama and should be avoided after dark. Panama City, Herrera, and Chiriqui also have higher crime rates than elsewhere in the country, including things like armed muggings and shootings. However, these are still rare.
Some neighborhoods in Panama City can be a bit sketchy: Curundu, El Chorrillo (which surrounds the neighborhood of Casco Viejo) and El Marañón, which are poorer and crime-ridden areas. Avoid these areas after dark, and don't flash valuables like your phone or expensive jewelry.
The Darien Gap, the border region between Panama and Colombia, is considered extremely dangerous due to Colombian rebel groups and drug traffickers who operate there, but it isn't really on travelers' itineraries.
Don't carry more cash on you than you're planning to spend, and leave your passport and credit cards in your hotel room/hostel.
Make copies of your personal documents, including your passport and ID. Forward your itinerary to family or friends so they'll know where you are.
Keep an eye out for common scams against tourists, such as fake ATMs, taxis that don't use a meter, and questionable tour operators.
If you experience an emergency, dial 911.
The most important piece of advice I can offer is to purchase good travel insurance. Travel insurance will protect you against illness, injury, theft, and cancellations. It's comprehensive protection in case anything goes wrong. I never go on a trip without it as I've had to use it many times in the past.
Panama Travel Guide: The Best Booking Resources
These are my favorite companies to use when I travel. They consistently have the best deals, offer world-class customer service and great value, and overall, are better than their competitors. They are the companies I use the most and are always the starting point in my search for travel deals.
Skyscanner – Skyscanner is my favorite flight search engine. They search small websites and budget airlines that larger search sites tend to miss. They are hands down the number one place to start.
Hostelworld – This is the best hostel accommodation site out there with the largest inventory, best search interface, and widest availability.
Booking.com – The best all around booking site that constantly provides the cheapest and lowest rates. They have the widest selection of budget accommodation. In all my tests, they've always had the cheapest rates out of all the booking websites.
Intrepid Travel – If you want to do group tours, go with Intrepid. They offer good small group tours that use local operators and leave a small environmental footprint. And, as a reader of this site, you'll get exclusive discounts with them too!
Get Your Guide – Get Your Guide is a huge online marketplace for tours and excursions. They have tons of tour options available in cities all around the world, including everything from cooking classes, walking tours, street art lessons, and more!
SafetyWing – Safety Wing offers convenient and affordable plans tailored to digital nomads and long-term travelers. They have cheap monthly plans, great customer service, and an easy-to-use claims process that makes it perfect for those on the road.
Panama Gear and Packing Guide
If you're heading on the road and need some gear suggestions, here are my tips for the best travel backpack and for what to pack!
The Best Backpack for Travelers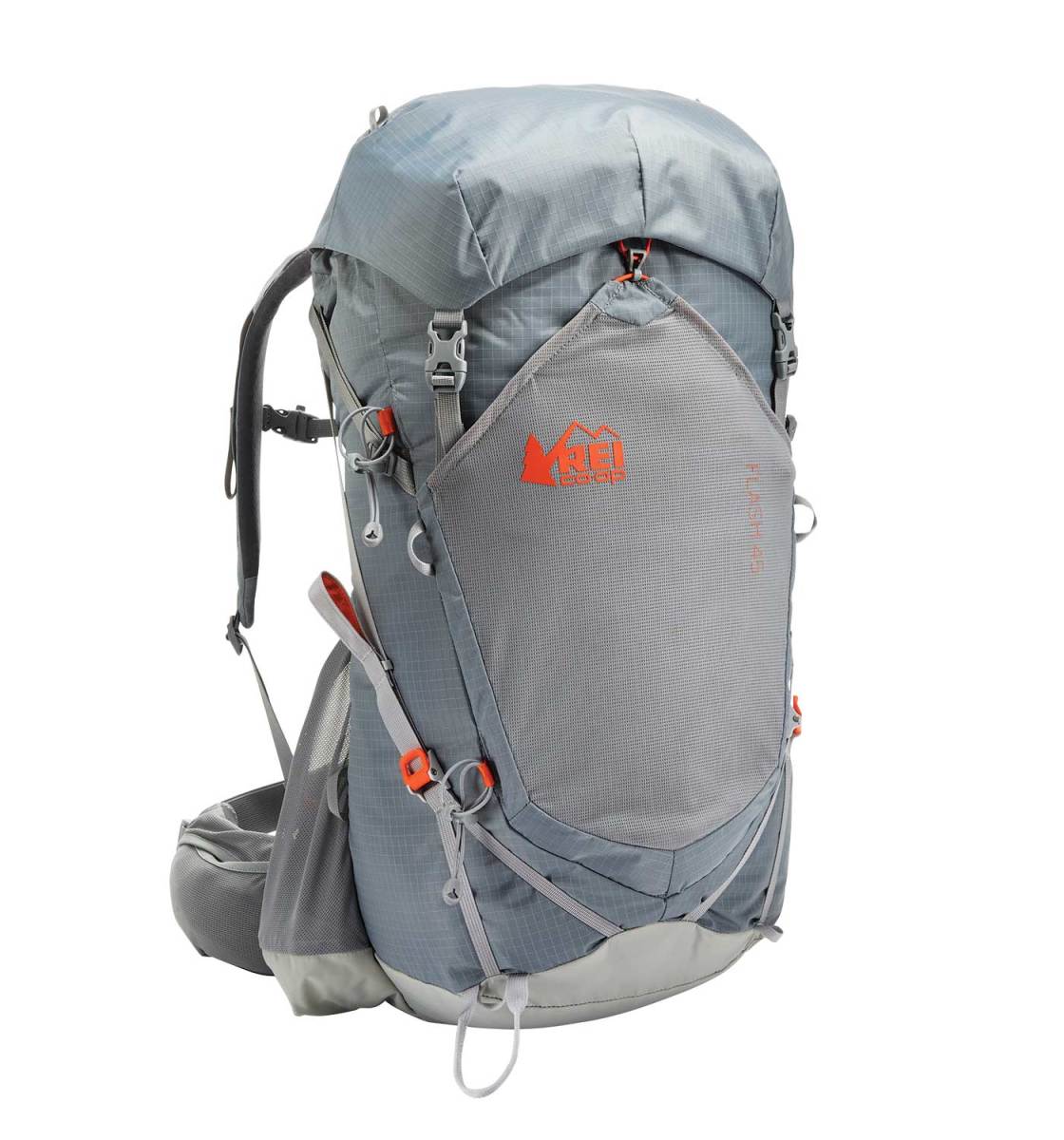 What's the best backpack for traveling long-term? I recommend the
REI Flash 45 Pack
. It's light and comfy, top loading, and fits perfectly in an airplane's overhead bin.
Size:
45-47L
Straps:
Thick and cushy with compression technology that pulls the pack's load up and inwards so it doesn't feel as heavy.
Features:
Removable top lid, pocket at the front, hydration compatible, contoured hip belt
If you want something different, refer to my article on how to choose the best travel backpack for tips on picking a pack and other backpack suggestions.
What to Pack for Your Trip
Clothes
1 pair of jeans (heavy and not easily dried, but I like them; a good alternative is khaki pants)
1 pair of shorts
1 bathing suit
5 T-shirts (Unbound Merino is my preferred company. If you're a member of NM+, you can get 15% off your purchase)
1 long-sleeved T-shirt
1 pair of flip-flops
1 pair of sneakers
6 pairs of socks (I always end up losing half)
5 pairs of boxer shorts (I'm not a briefs guy!)
1 toothbrush
1 tube of toothpaste
1 razor
1 package of dental floss
1 small bottle of shampoo
1 small bottle of shower gel
1 towel
Deodorant
Small Medical Kit (safety is important!!!)
Miscellaneous
Female Travel Packing List
I'm not a woman, so I don't know what a woman wears, but Kristin Addis, our solo female travel guru, wrote this list as an addition to the basics above:
Clothing
1 swimsuit
1 sarong
1 pair of stretchy jeans (they wash and dry easily)
1 pair of leggings (if it's cold, they can go under your jeans, otherwise with a dress or shirt)
2-3 long-sleeve tops
2-3 T-shirts
3-4 spaghetti tops
1 light cardigan
Toiletries
1 dry shampoo spray & talc powder (keeps long hair grease-free in between washes)
1 hairbrush
Makeup you use
Hair bands & hair clips
Feminine hygiene products (you can opt to buy there too, but I prefer not to count on it, and most people have their preferred products)
For more on packing, check out these posts:
Panama Travel Guide: Related Articles
Want more info? Check out all the articles I've written on backpacking/traveling Central America and continue planning your trip: