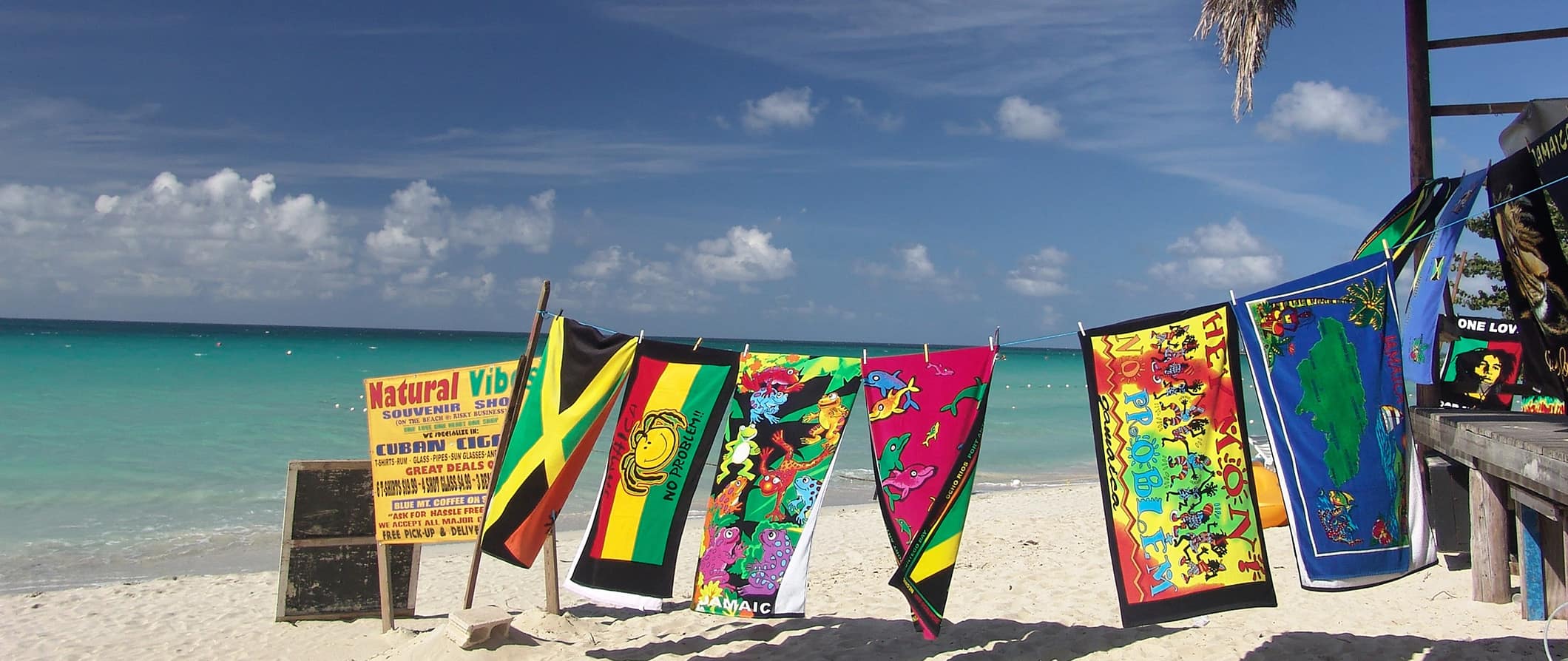 With its slow pace, stunning beaches, rugged mountains, lush rainforests, picturesque waterfalls, and lively music scene, it's easy to see why Jamaica is one of the most popular destinations in the Caribbean.
The third-largest island in the region, Jamaica has more churches per square mile and more rum bars per capita than anywhere else on the planet.
Unsurprisingly, the island attracts a wide crowd and has plenty to offer travelers of all stripes. Whether you're looking to relax, splash out, or party, Jamaica has you covered.
Although it's easy to lounge away most of your time on the beach, try to experience the local music scene and Rastafarian culture while you're here. It's what gives the island its iconic flair.
This Jamaica travel guide has all the practical information you need to help you plan your visit, save money, and make the most out of your time in this island paradise.
Top 5 Things to See and Do in Jamaica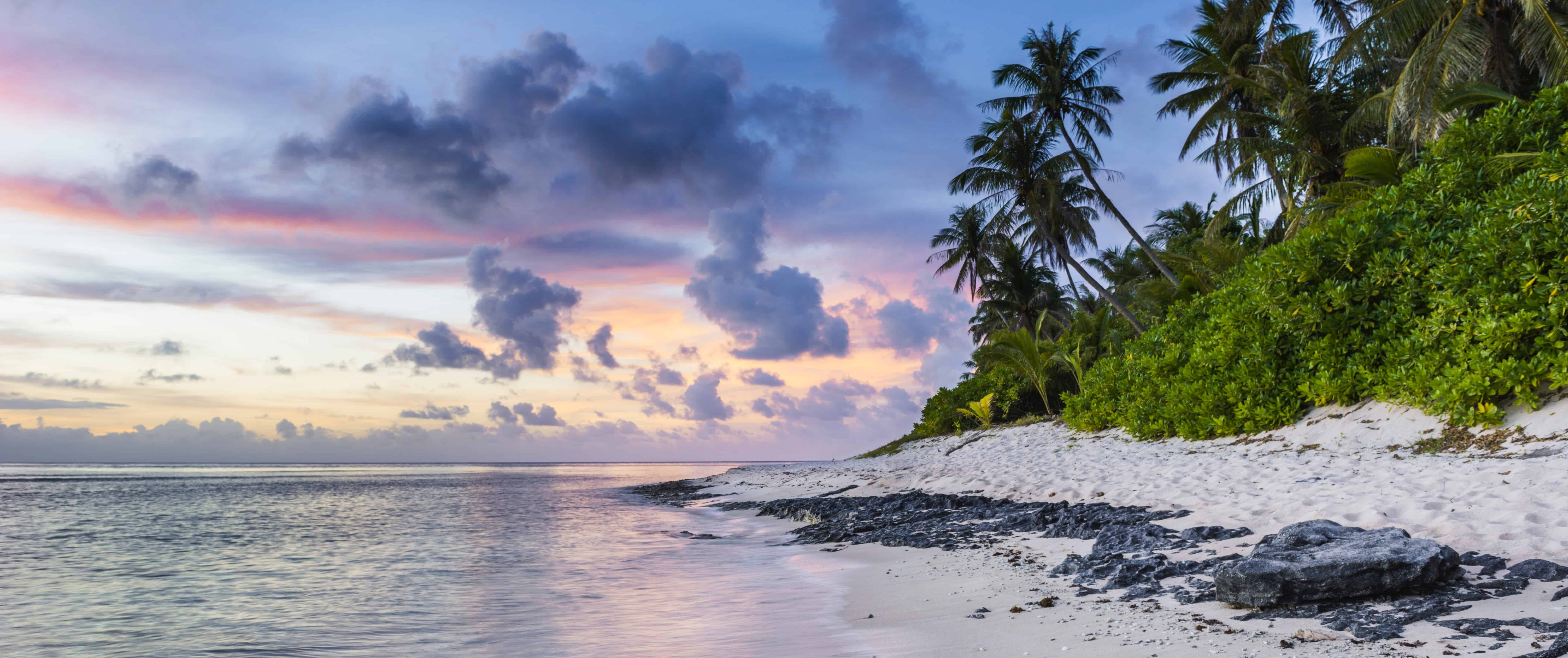 1. Cliff jump at Rick's Cafe
This restaurant and bar overlooking the ocean is a popular place for locals and visitors alike. There are huge cliffs to jump off too. It's about 35 feet to the water, so if the height is too much for you, you can just relax and enjoy the view with a drink.
2. Go on a rum tour
Rum, made from fermenting and distilling sugarcane, is one of Jamaica's biggest exports. Tour Appleton Estate, which has been producing rum since 1749 (they produce 10 million liters of rum each year). Worthy Park and Hampden Estate are two others to visit while here. Tours cost around 4,500 JMD.
3. Hang out at the beach
Jamaica is rich with soft, powdery beaches. In Montego Bay, head to Doctor's Cave Beach. If you want something more secluded, choose Cornwall Beach. In Negril, Seven Mile Beach has something for everyone. And past the overpriced hub around Margaritaville, you'll find quieter stretches of pristine sand.
4. Lose yourself in the clouds
The Blue and John Crow Mountains National Park lies to the east of the island and covers 41,198 hectares. You can bird watch and hike the Holywell Nature Walks that take you through the cloud forest. A short drive from Kingston, this park can easily be visited in an afternoon. Park entrance is 1,480 JMD.
5. Explore Montego Bay
Montego Bay is the place for tourist bars, international restaurants, and epic parties. The ritzy resorts are mostly in Ironshore, just outside the riotous city of MoBay. Gloucester Ave is like the best of both worlds: a quieter touristic setting with cheap jerk restaurants and hole-in-the-wall bars.
Other Things to See and Do in Jamaica
1. Raft the Rio Grande
For a unique look at the landscape, head to the Port Antonio area and take a guided trip down the Rio Grande River on a bamboo raft. This is one of the best ways to see the many caves, waterfalls, and crystal springs that are tucked away throughout the island. A three-hour rafting trip costs 15,500 JMD per person with Rio Grande Rafting Tour.
2. Go snorkeling
On Jamaica's northern coast, you'll find a wide array of sea life. Here you can go snorkeling and see coral, stingrays, lionfish, barracuda, and more. Ocho Rios is another exciting place to snorkel, with plentiful scorpionfish, lettuce sea slugs, and nurse sharks. Guided trips start around 5,000 JMD.
3. Explore the Green Grotto
Over 1,000 caves dot the Jamaican landscape. Green Grotto Caves on the north coast is probably the most famous. The caves are made of limestone and the tides have etched the walls with the green algae that have given the cave its name. As you move through the cave, you'll walk through a forest of stalactites and stalagmites. Fun fact: Spaniards hid here in the 17th century when the English invaded Jamaica. Entry is 2,950 JMD per person.
4. Tour the Sun Valley Plantation
Visit the Sun Valley Plantation in Ocho Rios to learn about the island's history from the slave trade to the present day, as well as what life was like living on a plantation growing coffee, bananas, and tropical fruits. It's an immersive experience, where you'll get to meet the owners and the hardworking staff. The tour takes 90 minutes and includes samples of the plantation's tasty fruits. This tour doesn't gloss over the hard facts that this plantation once used slaves for profit.
5. Explore Kingston
The capital of Jamaica, Kingston, is a rough-and-tumble kind of place. It's worth a visit for a day or two. Check out some of the important landmarks, like Devon House, built in the Jamaican Georgian style typical of the plantation homes built by colonists during the slave trade. It's 1,775 JMD to visit and admission includes a snack or beverage of your choice. Also, don't miss King's House (the official residence of the Governor-General), the Prime Minister's house, and the Bob Marley Museum. While you're here, be sure to head out and listen to some live reggae at the Dub Club, visit the National Gallery of Jamaica, go shopping at the Coronation Market, and chill out in Emancipation Park.
6. Climb the Dunn's River Falls
Located in Ocho Rios, these falls cascade over plateaus 600 feet above the ground. You can actually climb up them if you're feeling adventurous or just walk the trail that follows the river and go for a swim in one of the many azure pools at the base of the falls. Entrance is 3,700 JMD. If you enjoy adrenaline activities, you can zipline here for 3,900-4,900 JMD per person.
7. Birdwatch at Cockpit Country
Jamaica has 150 resident species of birds, with 29 of those species being endemic to the island. Just southeast of Montego Bay lies Cockpit Country, an area rife with nearly 110 of these species. Keep an eye out for Black-billed Parrots, endangered Jamaican Blackbirds, and Blue Mountain Vireos. The area itself is lush and scenic, with sinkholes of dissolved limestone and lots of rivers.
8. Swim the Blue Hole
Blue Hole is one of the less touristy swimming spots on the island. It costs 3,000 JMD for a tour that includes hiking to a mini waterfall, cliff jumping, a rope swing, swimming in some blue lagoons, and plenty of stunning scenery. For an extra fee, you can also go river tubing or bamboo rafting. Just be aware that there's not anywhere you can store your bags, so if you don't have in a car to keep your belongings, bring a waterproof bag you can keep your stuff in while you swim. )
9. Take a day trip to Portland
This area is off the tourist trail and a nice alternative to the crowds on the coast. Here, you'll be rewarded with peaceful beaches, endless natural beauty, and friendly locals who aren't afraid to chat you up. While you're here, visit the Blue Lagoon, see Somerset Falls, and sample plenty of jerk chicken in the town of Boston.
10. Visit the Bob Marley Museum
Bob Marley, one of Jamaica's most famous artists, is often blaring in the background all around the country. Visit his house on Hope Road in Kingston where he lived and worked between 1975-1981. You'll learn about his life, with glimpses into his recording studio and bedroom. Admission is 3,700 JMD.
For information about other Caribbean destinations, check out these guides:
Jamaica Travel Costs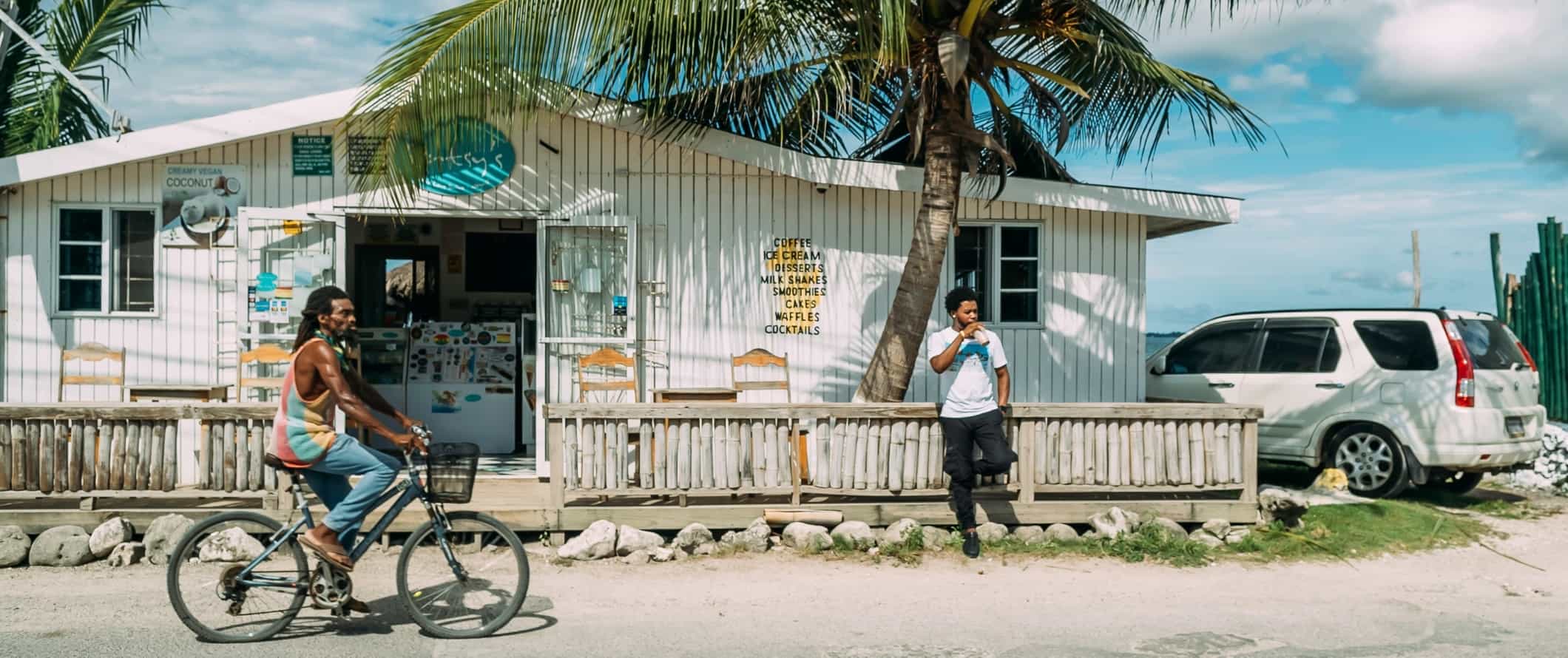 Hostel prices – A bed in a 4-6 bed dorm in touristy places like Montego Bay costs about 3,700 JMD per night. They start from 2,000 JMD in places like Port Antonio. A dorm with eight beds or more costs from 2,900 per night. A private room with a shared bathroom costs about 6,500 JMD per night and a room with a private bathroom is around 7,400 JMD. Free Wi-Fi is standard and most hostels also have self-catering facilities.
For those traveling with a tent, there are a few campsites in Jamaica. You can get a pitch for a two-person tent without electricity for as little as 300 JMD per night.
Budget hotel prices – Budget two- and three-star hotels start at 6,000 JMD per night in less touristy areas like Port Antonio but are closer to 8,000 JMD near beach resort areas. Expect basic amenities like free Wi-Fi, TV, and occasionally free breakfast.
Airbnb is available everywhere in Jamaica. For a private room, expect to pay from 5,700 JMD per night, while an entire home/apartment averages closer to 12,000 JMD per night.
Average cost of food – Jamaican cuisine is influenced by a mix of Caribbean, African, and European flavors, owing to the numerous countries that have occupied the island over the years. Seafood and tropical fruits are super common here, and popular dishes include goat curry, patties (a savory turnover), saltfish (dried and salted cod), and dumplings.
A casual lunch at an inexpensive restaurant costs around 700 JMD. You'll find stewed chicken or beef on most menus for about 450 JMD, and jerk chicken is about the same price.
A combo meal at McDonald's costs about 800 JMD while a large pizza costs about 2,200 JMD.
If you want to splash out, a three-course meal at a mid-range restaurant costs around 3,300 JMD with drinks.
Beer is around 400 JMD, as is a latte/cappuccino. Bottled water is closer to 100 JMD.
If you plan on cooking your own food, expect to pay 7,000 JMD per week for groceries. That includes basic staples like pasta, rice, seasonal produce, and some meat or seafood.
Backpacking Jamaica Suggested Budgets
If you're backpacking Jamaica, my suggested budget is around 7,000 JMD per day. This assumes you're staying in a hostel, cooking all your meals, limiting your drinking, taking the bus to get around, and doing mostly free activities like lounging on the beach and swimming. If you plan on drinking, add an extra 400-1,200 JMD to your daily budget.
On a mid-range budget of 16,500 JMD per day, you can stay in an Airbnb, eat out for a few meals, enjoy a few drinks, take the occasional taxi to get around, and do some paid activities like rafting or snorkeling.
On a "luxury" budget of 30,000 JMD or more per day, you can stay in a hotel, eat out for all your meals, drink more, rent a car to get around, and do whatever tours and activities you want. This is just the ground floor for luxury though. The sky is the limit!
Accommodation
Food
Transportation
Attractions
Average Daily Cost
Backpacker
3,000
1,500
1,000
1,500
7,000
Mid-Range
6,000
5,000
2,500
3,000
16,500
Luxury
9,000
11,000
4,000
6,000
30,000
Jamaica Travel Guide: Money-Saving Tips
Although Jamaica is a holiday destination, there's more to the island than the resorts. Once you step out of the resort bubble, you'll really lower your costs (and experience a more local version of the country). Here are some ways you can save money in Jamaica:
Shop around for tours – If you're going snorkeling, shop around for the best price as equipment and tours can vary widely even along one beach front.
Avoid spring break – If you visit during the American spring break season in March, you'll pay 25% or more for everything (not to mention have to have to deal with all shenanigans those kids cause).
Enjoy nature – Relax on the beach, go for a hike, or take in a sunset. Jamaica's natural beauty is breathtaking and free, so drink it in!
Pay in Jamaican dollars – When possible, pay for anything in Jamaican dollars. You'll often get a better exchange rate.
Look for deals and discounts – Visit Jamaica has a whole section on their website (visitjamaica.com/travel-deals) dedicated to travel discounts, deals, and bundles. Some are meh, but sometimes there are sizeable discounts on hotels.
Shop for souvenirs at supermarkets – If you want to purchase souvenirs like coffee, jerk seasoning, or hot sauce, go to a supermarket like Quality Traders rather than a souvenir kiosk.
Stay with a local – There are a few Couchsurfing hosts in Jamaica so use the app to find free accommodation during your visit. You'll save money and get to connect with a local who can share their insider tips and advice with you.
Bring a water bottle – The tap water here is generally safe to drink so bring a reusable water bottle to save money and reduce your plastic use. LifeStraw is my go-to brand as their bottles have built-in filters to ensure your water is always clean and safe.
Where to Stay in Jamaica
Jamaica has a fair number of hostel and budget accommodations around the country. Here are my suggested places to stay:
How to Get Around Jamaica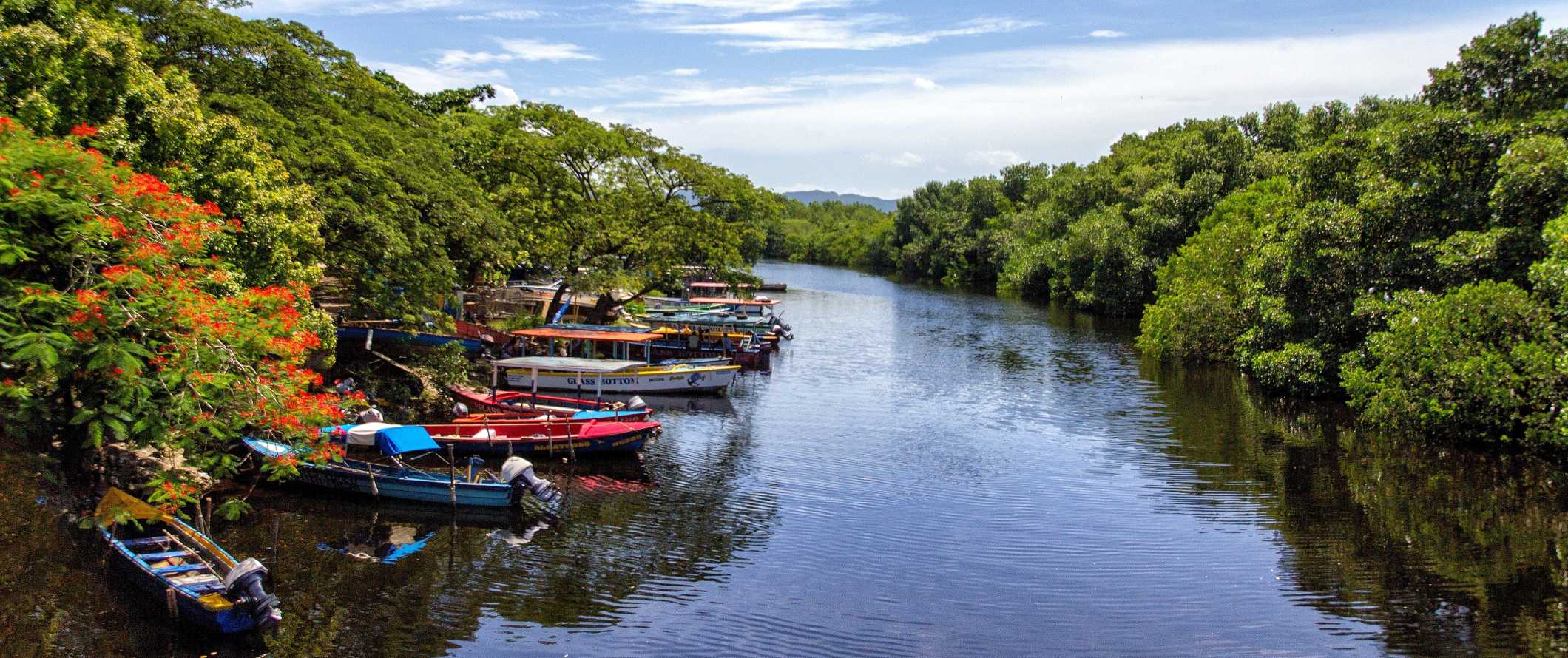 Public Transportation – Jamaica has an extensive transportation network of buses and mini-busses that link almost all the villages and towns — and they're ridiculously cheap. There is often no set timetable though so buses leave when they're full. For that reason, make sure you're flexible when taking the bus.
Buses and mini-busses charge around 100-170 JMD.
Taxis – Taxis have a 200 JMD starting fare and charge 400 JMD per kilometer. While affordable, they add up fast so use them sparingly.
Bus – Coach buses can get you to and from most of Jamaica's touristy destinations. Knutsford Express is one of the most popular buses, with a two-hour trip between Kingston and Ocho Rios costing about 2,300 JMD. A four-hour trip from Kingston to Montego Bay is about 3,400 JMD.
You can also take mini-buses ("coasters") everywhere. Licensed mini-busses have a PPV license plate (public passenger vehicle) or a JUTA sticker (Jamaica Union of Travelers Association) and are exclusively used by tourists. They tend to leave on a pre-set schedule. A two-hour trip from Kingston to Port Antonio is 600 JMD.
Car rental – Car rentals can be found for around 5,700 JMD per day for a multi-day rental. Renters need to be 21 and have an International Driving Permit (IDP).
Scooter Rental – You can rent a scooter or motorcycle from various places around Montego Bay, Negril, and Ocho Rios for about 4,500-7,500 JMD per day, with motorcycles being on the higher end. Remember to always wear a helmet!
Bicycle – The roads here aren't the safest for cycling, but if you want to rent a bike, expect to pay around 3,000 JMD per day.
Hitchhiking – Hitchhiking is not common here for tourists as public transportation is super affordable.
When to Go to Jamaica
Jamaica has pleasant weather year-round, with temperatures ranging from the mid 20s°C (70s°F) to 30s°C (high 80s°F).
January to March is the peak season for the island, with prices spiking all over the place. This is when the island is at its liveliest.
To beat the crowds, avoid popular breaks like Christmas, Easter, and Spring Break. Otherwise, you'll be shoulder to shoulder with tourists at most resorts and beaches. Prices are much higher too.
Personally, I think October to mid-December is the best time to visit if you want to take advantage of the high temperatures in the shoulder season. Hotel and flight deals are usually the best during this time and the crowds are a little thinner.
How to Stay Safe in Jamaica
Jamaica is a relatively safe place to backpack and travel but crime does happen here, especially at night and around the party areas of the country. Petty theft is very common so keep an eye out for pickpocketing. Never leave your valuables unattended while at the beach.
When out and about, do not flash around any cash or valuables. Keep them at your hotel in a safety deposit box whenever possible. This is especially true in touristy areas like Montego Bay, Ocho Rios, and Negril. Keep your hotel/accommodation doors and windows locked at all times as break-ins can occur.
Kingston is, unfortunately, no stranger to violent crime and gang activity. If you want to explore Kingston, do not go out alone at night and never walk home alone at night if you've been drinking.
LGBTQ travelers should practice caution here. Homophobia is rampant and there are laws against same-sex relations.
If you're worried about getting scammed, you can read about common travel scams to avoid right here.
If you experience an emergency, dial 110 for an ambulance or the fire department. Dial 119 for police.
Always trust your gut instinct. Avoid isolated areas at night, and be aware of your surroundings at all times. Make copies of your personal documents, including your passport and ID, and don't keep a lot of valuables on you.Forward your itinerary along to loved ones so they'll know where you are.
My biggest piece of advice is to purchase good travel insurance. Travel insurance protects you against illness, injury, theft, and cancellations. It's comprehensive protection in case anything goes wrong. I never go on a trip without it as I've had to use it many times in the past.
Jamaica Travel Guide: The Best Booking Resources
These are my favorite companies to use when I travel. They consistently have the best deals, offer world-class customer service and great value, and overall, are better than their competitors. They are the companies I use the most and are always the starting point in my search for travel deals.
Skyscanner – Skyscanner is my favorite flight search engine. They search small websites and budget airlines that larger search sites tend to miss. They are hands down the number one place to start.
Hostelworld – This is the best hostel accommodation site out there with the largest inventory, best search interface, and widest availability.
Booking.com – The best all around booking site that constantly provides the cheapest and lowest rates. They have the widest selection of budget accommodation. In all my tests, they've always had the cheapest rates out of all the booking websites.
Intrepid Travel – If you want to do group tours, go with Intrepid. They offer good small group tours that use local operators and leave a small environmental footprint. And, as a reader of this site, you'll get exclusive discounts with them too!
Get Your Guide – Get Your Guide is a huge online marketplace for tours and excursions. They have tons of tour options available in cities all around the world, including everything from cooking classes, walking tours, street art lessons, and more!
SafetyWing – Safety Wing offers convenient and affordable plans tailored to digital nomads and long-term travelers. They have cheap monthly plans, great customer service, and an easy-to-use claims process that makes it perfect for those on the road.
Jamaica Gear and Packing Guide
If you're heading on the road and need some gear suggestions, here are my tips for the best travel backpack and for what to pack!
The Best Backpack for Travelers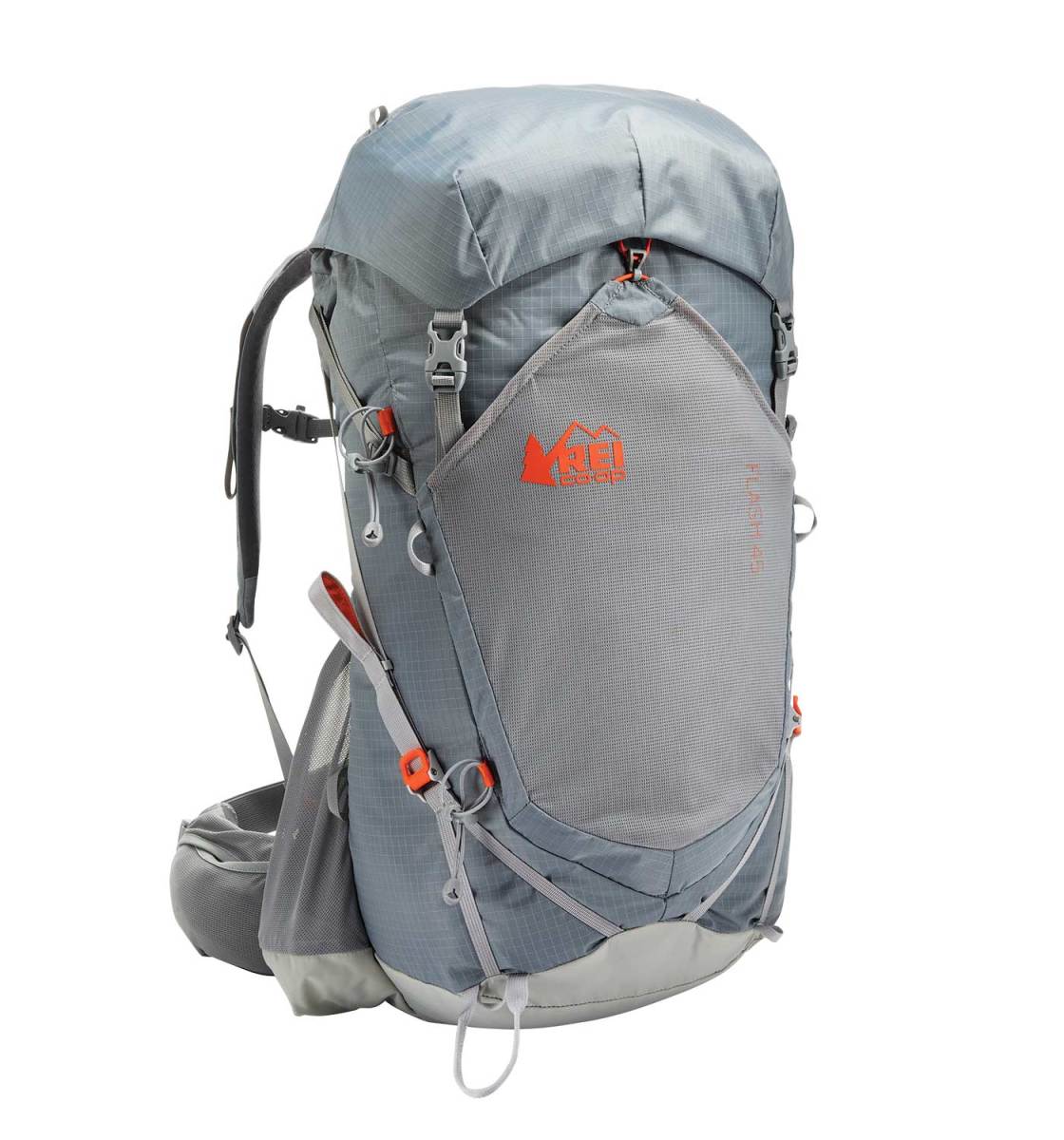 What's the best backpack for traveling long-term? I recommend the
REI Flash 45 Pack
. It's light and comfy, top loading, and fits perfectly in an airplane's overhead bin.
Size:
45-47L
Straps:
Thick and cushy with compression technology that pulls the pack's load up and inwards so it doesn't feel as heavy.
Features:
Removable top lid, pocket at the front, hydration compatible, contoured hip belt
If you want something different, refer to my article on how to choose the best travel backpack for tips on picking a pack and other backpack suggestions.
What to Pack for Your Trip
Clothes
1 pair of jeans (heavy and not easily dried, but I like them; a good alternative is khaki pants)
1 pair of shorts
1 bathing suit
5 T-shirts (Unbound Merino is my preferred company. If you're a member of TNN+, you can get 15% off your purchase)
1 long-sleeved T-shirt
1 pair of flip-flops
1 pair of sneakers
6 pairs of socks (I always end up losing half)
5 pairs of boxer shorts (I'm not a briefs guy!)
1 toothbrush
1 tube of toothpaste
1 razor
1 package of dental floss
1 small bottle of shampoo
1 small bottle of shower gel
1 towel
Deodorant
Small Medical Kit (safety is important!!!)
Miscellaneous
Female Travel Packing List
I'm not a woman, so I don't know what a woman wears, but Kristin Addis, our solo female travel guru, wrote this list as an addition to the basics above:
Clothing
1 swimsuit
1 sarong
1 pair of stretchy jeans (they wash and dry easily)
1 pair of leggings (if it's cold, they can go under your jeans, otherwise with a dress or shirt)
2-3 long-sleeve tops
2-3 T-shirts
3-4 spaghetti tops
1 light cardigan
Toiletries
1 dry shampoo spray & talc powder (keeps long hair grease-free in between washes)
1 hairbrush
Makeup you use
Hair bands & hair clips
Feminine hygiene products (you can opt to buy there too, but I prefer not to count on it, and most people have their preferred products)
For more on packing, check out these posts:
Jamaica Travel Guide: Related Articles
Want more info? Check out all the articles I've written on backpacking/traveling the Caribbean and continue planning your trip: