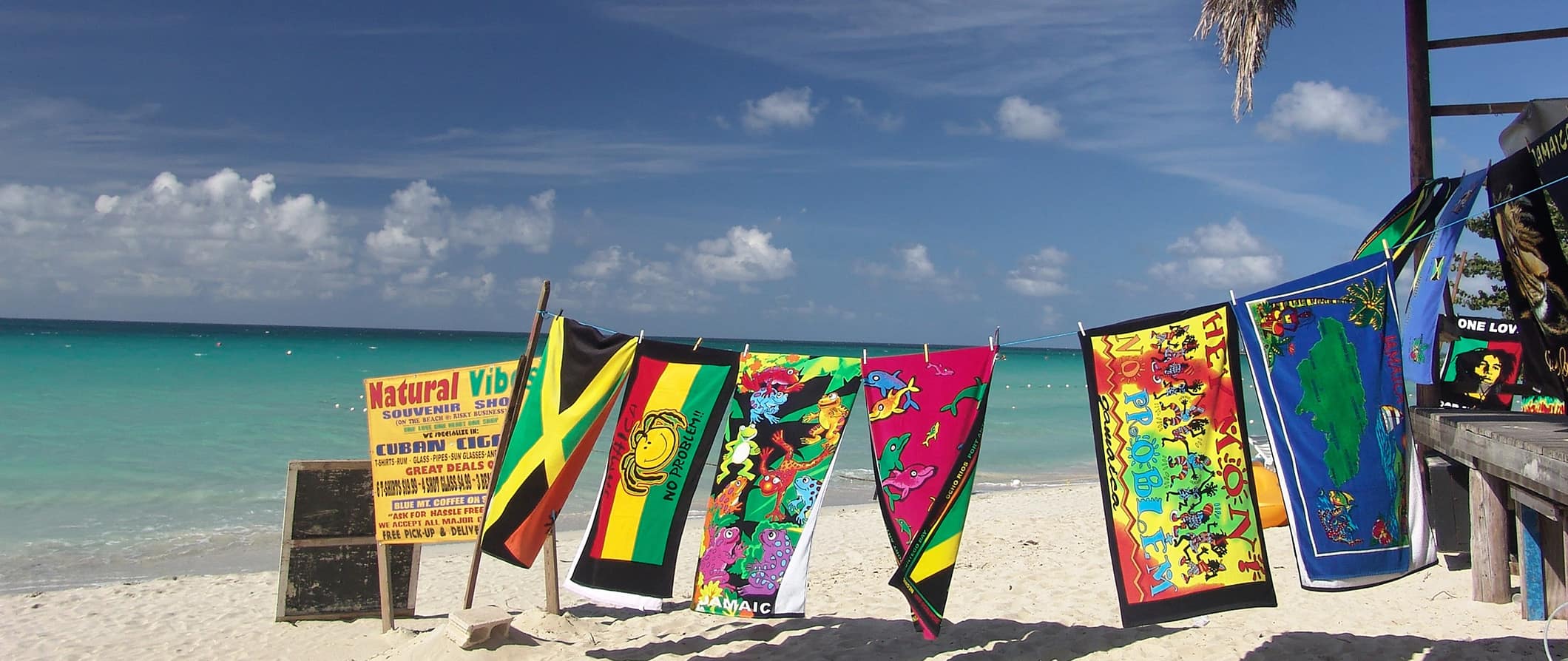 With its slow pace, long sandy beaches, lush rainforests, stunning waterfalls, and great music scene (Reggae started here!), it's easy to see why visiting Jamaica is so popular. This Caribbean island has plenty to offer travelers of all kinds – from those seeking resorts, a party scene, a relaxing holiday, or a more local look at the culture.
Although it would be very easy to spend most of your time on beaches, try to experience the local music scene and Rastafarian culture. Additionally, avoid going during spring break when college students swarm the island, and prices skyrocket.
This Jamaica travel guide will give you all the practical information you need to help you plan your visit!

Jamaica
Top 5 Things to See and Do in Jamaica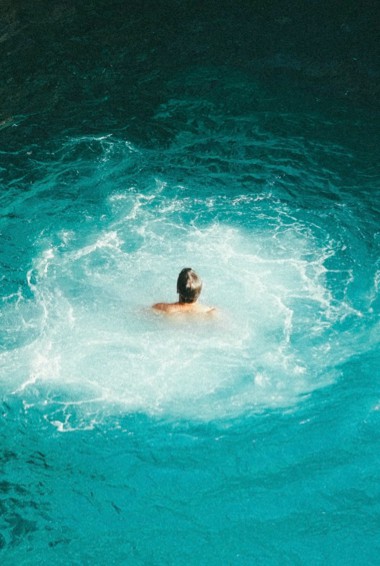 1. Cliff jump at Rick's Cafe
This restaurant and bar overlooking the ocean is a popular place for locals and visitors alike. There are huge cliffs tend to jump off too. It's about 35 feet to the water, so if the height is too much for you, you can at least enjoy the sun and people-watching.
2. Go on a rum tour
Rum is one of Jamaica's biggest exports. Tour Appleton Estate, which has been producing rum since 1749. They produce 10 million liters of rum each year! The 2-hour tour and tasting costs 4,049 JMD ($30 USD). Worthy Park and Hampden Estate are two others to visit while here.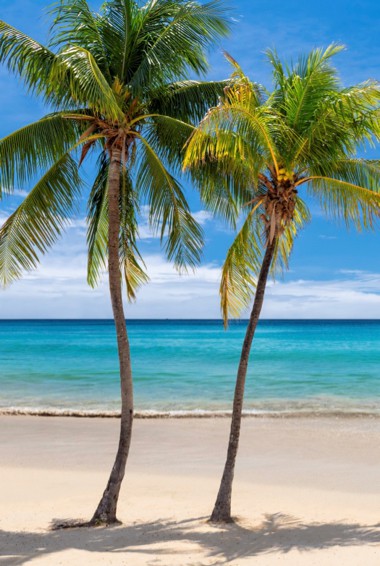 3. Hang out at the beach
Jamaica is rich with soft powdery beaches. In Montego Bay, head to Doctor's Cave Beach. If you want something more secluded, walk down the street to Cornwall Beach. In Negril, Seven Mile Beach has a little something for everyone. Once you move past the overpriced hub around Margaritaville, you'll find quieter stretches of pristine sand and little beach shacks selling cheaper food and drinks.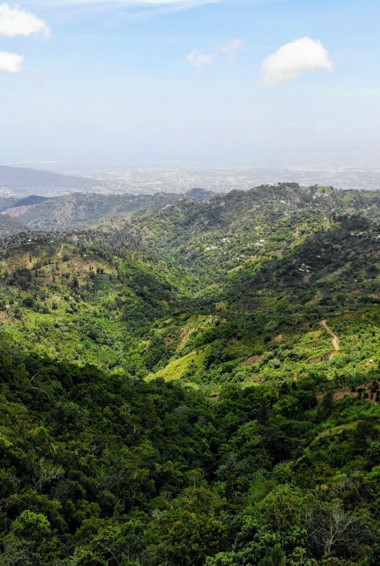 4. Lose yourself in the clouds
Holywell National Park lies in the Blue Mountain region. Several short treks take you through the cloud forest where you can colorful birds (like hummingbirds!) and screeching monkeys. A short drive from Kingston, this park can easily be visited in one afternoon. Park entrance is 1,350 JMD ($10 USD)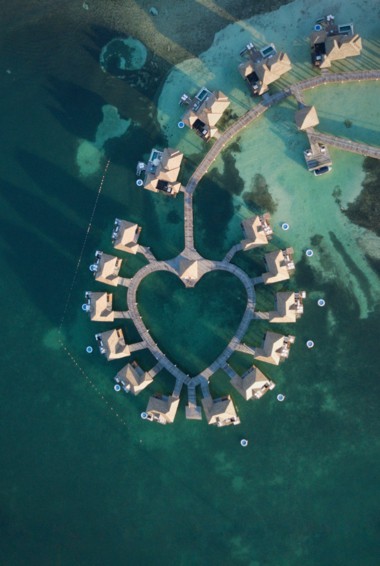 5. Explore Montego Bay
Montego Bay is the place for tourist bars, international restaurants, and epic parties. The ritzy resorts are mostly in Ironshore, just outside the riotous city of MoBay. Gloucester Ave (aka the Hip Strip) is like the best of both worlds: a quieter touristic setting with cheap jerk restaurants and hole-in-the-walls bars.
Other Things to See and Do in Jamaica
1. Go rafting
Head to the Port Antonio area and take a guided trip down the Rio Grande River on a bamboo raft. This is one of the best ways to see the many caves, waterfalls, and crystal springs that are tucked away throughout the island. A three-hour rafting trip costs from 16,196 JMD ($120 USD) per person with Rio Grande Rafting Tour.
2. Go snorkeling
On Jamaica's Northern Coast, you'll find the widest array of sea life. Here you can go snorkeling and see coral, stingrays, lionfish, and even barracuda. Ocho Rios is another exciting place to snorkel, with plentiful scorpionfish, lettuce sea slugs, and nurse sharks. Trips start around 4,723 JMD ($35 USD).
3. Go caving at Green Grotto Caves
Over 1,000+ caves dot the Jamaican landscape. Green Grotto Caves on the North Coast is probably the most famous. The caves are made of limestone, and the tides have etched the walls with the green algae that has given the cave its name. As you move through the cave, you'll walk through a forest of stalactites and stalagmites. Fun fact: Spaniards hid here in the 17th century when the English invaded Jamaica. Entry is 2,700 JMD ($20 USD) per person.
4. Tour the Sun Valley Plantation
Visit the Sun Valley Plantation in Ocho Rios to learn about the island's history from the slave trade to the present day, and what life was like living on a plantation growing coffee, bananas, and tropical fruits. It's an immersive experience, where you'll get to meet the owners and the hardworking staff. The tour takes 90 minutes and costs (2,500 JMD/$18.50 USD), which includes samples of the plantation's tasty fruits. This tour doesn't gloss over the hard facts that this plantation once used slaves for profit.
5. Explore Kingston
The capital of Jamaica, Kingston, is a rough-and-tumble kind of place. It's worth a visit for a day or two. Check out some of the important landmarks, like Devon House, King's House, and the prime minister's house. Devon House has Georgian Jamaican architecture, typical of the plantation homes built by colonists during the slave trade. It's 1,350 JMD ($10 USD) to visit. Be sure also to visit the Bob Marley Museum, listen to some live reggae at the Dub Club, visit the National Gallery of Jamaica, go shopping at the Coronation Market, or chill out in Emancipation Park.
6. Climb the Dunn's River Falls
Located in Ocho Rios, these falls cascade over plateaus 600 feet above the ground. You can actually climb up them if you're feeling adventurous or just walk the trail that follows the river and go for a swim in one of the many azure pools at the base of the falls. Entrance is 2,700 JMD ($20 USD).
7. Birdwatch at Cockpit Country
Jamaica has 150 resident species of birds, with 29 of those species being endemic to the island. Just southeast of Montego Bay lies Cockpit Country, an area rife with nearly 110 of these species. Keep an eye out for Black-billed Parrots, endangered Jamaican Blackbirds, and Blue Mountain Vireos. The area itself is lush and scenic, with sinkholes of dissolved limestone and a lot of rivers.
8. Swim the Blue Hole
Blue Hole is one of the less touristy swimming spots on the island. You'll pay a small fee to enter the park (1,350 JMD/$10 USD) as well as a "tip" to your guide, who will walk you to the top of the falls when you can jump off varying sized waterfalls. There is also a rope swing and cliff to jump off. (Word of caution: There's not anywhere you can store your bags, so if you don't have in a car to keep your belongings, bring a waterproof bag you can keep your stuff in while you swim.)
9. Day trip to Portland
This area is off the tourist trail and a nice alternative to the crowds on the coast. Here, you'll be rewarded with peaceful beaches, endless natural beauty, and friendly locals who aren't afraid to chat you up. While you're here, visit the Blue Lagoon, see Somerset Falls, and sample plenty of jerk chicken in the town of Boston.
10. Visit the Bob Marley Museum
Bob Marley is always blaring in the background here. Visit his house on Hope Road where he lived and worked between 1975-1981. You'll learn more about his life, with glimpses into his recording studio and bedroom. Admission is 3,374 JMD ($25 USD).
For information about other Caribbean destinations, check out these guides:
Jamaica Travel Costs
Hostel prices – A bed will cost about 2,970 JMD ($22 USD) per night for a room with four-six beds in touristy places like Montego Bay, but start from 2,160 JMD ($16 USD) in places like Port Antonio. A dorm with eight beds or more costs from 2,700 JMD ($20 USD) per night.
A basic twin private room with a shared bathroom costs about 6,075 JMD ($45 USD) per night for one person, while a double room costs the same for two people. A standard double private room with an ensuite bathroom is about 7,423 JMD ($55 USD) for two people.
Budget hotel prices – Nightly rates for a budget two or three-star hotel room with a private ensuite bathroom start at about 4,725 JMD ($35 USD) in less touristy areas like Port Antonio, but are about 7,425 JMD ($55 USD) near beach resort areas.
Airbnb is available everywhere in Jamaica, with shared accommodation (like a bed in a dorm) starting at 2,700 JMD ($20 USD) per night. For a private room, expect to pay from 7,423 JMD ($55 USD) per night, while a full apartment averages about 19,570 JMD ($145 USD) per night.
Average cost of food – Fish is a big staple of Jamaican diet and will be served everywhere for around 450 JMD ($3.35 USD). You can grab a filling Jamaican patty from a street vendor for about 130 JMD ($1 USD).
Lunch at an inexpensive, streetside restaurant will cost you no more than 675 JMD ($5 USD). You'll find stewed chicken or beef on most menus for about 450 JMD ($3.35 USD), and jerk chicken is about the same price.
Dinner at an upscale restaurant will cost about 2,700 JMD ($20 USD) for a seafood entree, although lobster dishes can be twice as much (especially in Montego Bay). A beer will cost 350 JMD ($2.60 USD) at a restaurant but is about 250 JMD ($2.85 USD) at a supermarket.
A meal at McDonald's costs about 810 JMD ($6 USD). Pub grub (like fish and chips) is about 1,600 JMD ($12 USD) per meal. A medium pizza at Domino's will also cost you about 1,600 JMD ($12 USD).
Expect to pay 8,773 JMD ($65 USD) per week for groceries if you plan on cooking. That price includes foods like pasta, vegetables, chicken, along with other basic foods.