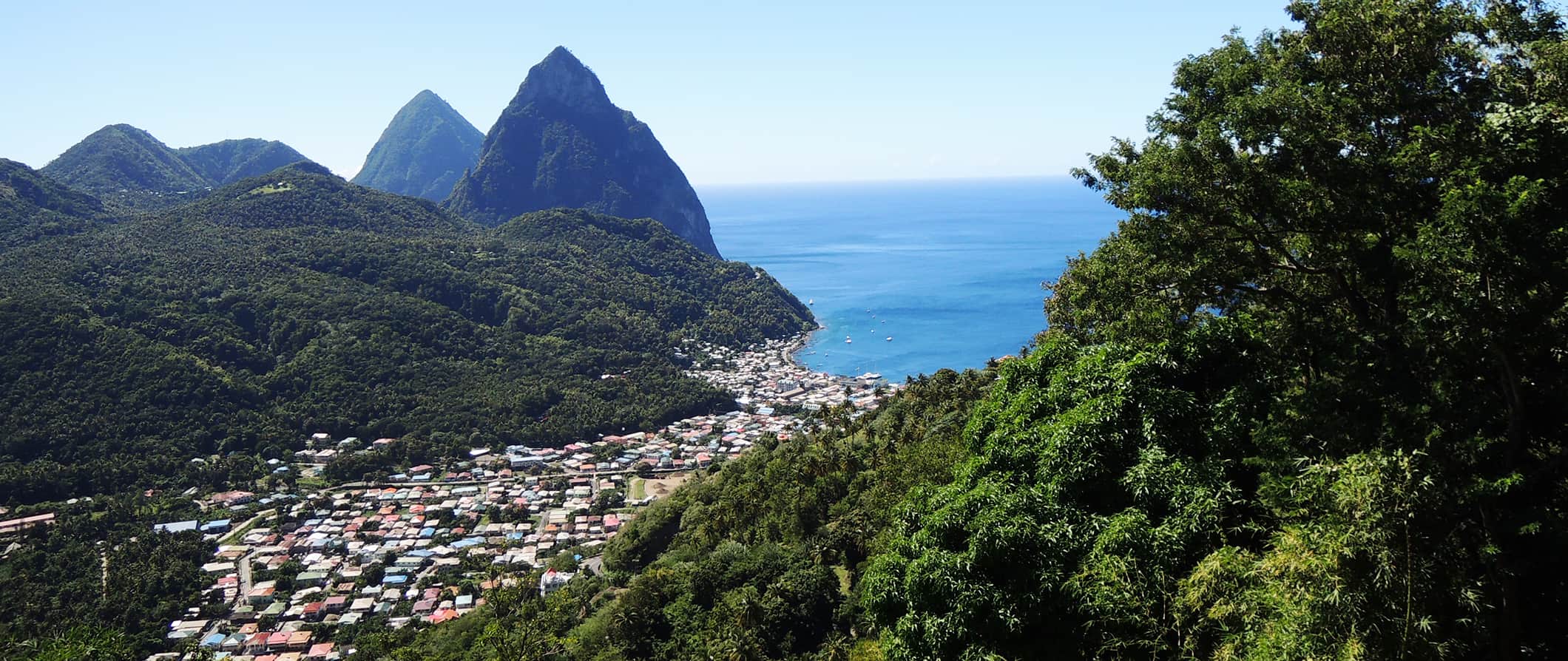 St. Lucia is best known as a romantic getaway. Who doesn't love a tropical island with long, sandy beaches, and beautiful, natural surroundings on their honeymoon? The island caters to couples, families, and luxury tourists. It's not the best island to visit if you're traveling on a budget but it's pretty damn beautiful and, for a short trip, worth the cost.
The island is filled with beautiful birds, orchards full of bananas, coconuts, mango, and papaya trees, world class diving, white sand beaches, and crystal blue water. This place is paradise on earth and I love coming here (my cousins used to own a B&B here).
But, no matter your budget, this St. Lucia travel guide will give you all the practical information you need to help you plan your visit so you can make the most of what the island has to offer!

St. Lucia
Top 5 Things to See and Do in St. Lucia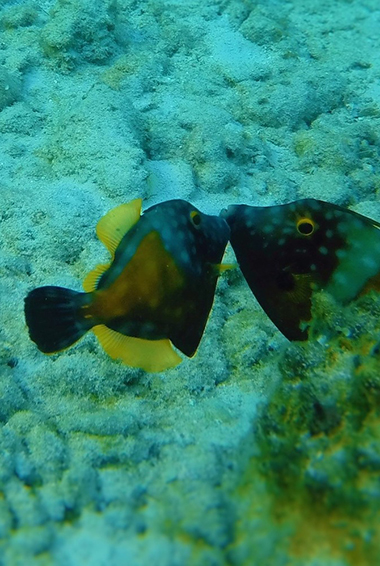 1. Go snorkeling and scuba diving
St. Lucia is a great place to explore the ocean because of its clear waters and vast array of sea creatures, including parrot fish, trumpet fish, and needle fish, especially in the Anse Chastanet Reef. Diving costs start around 243 XCD ($90 USD) for a two-tank dive, and snorkeling costs from 162 XCD ($60 USD).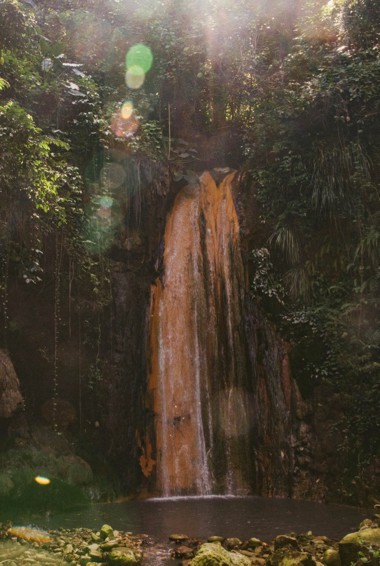 2. Experience Diamond Falls
Diamond Falls is laced with minerals, giving these 50-foot tall falls a vivid, colorful appearance. There are other waterfalls to admire on the island (like Piton Falls and Toraille Waterfall), but this one stands out from the rest. Admission is 19 XCD ($7 USD).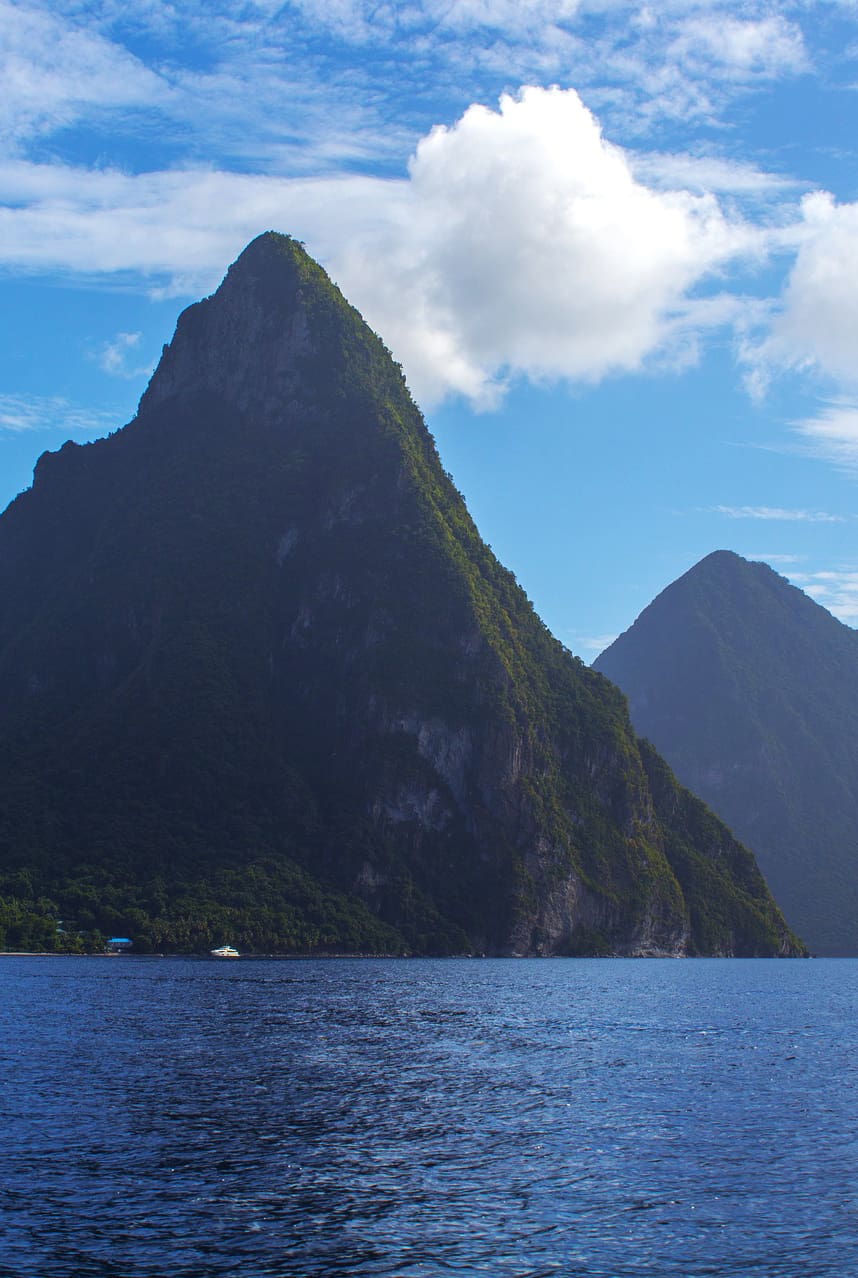 3. Tour the Pitons
The Pitons are two dormant volcanoes: Gros and Petit Piton. The Gros Piton hike is a challenging two hours from the trailhead at 600 ft to the summit point at 2,600 ft. You must have a guide, which costs 50 USD. Petit Piton is more difficult and a guide is needed here too! A four-hour climb starts from about $70 USD.
4. Visit Castries
Castries is the capital of the island, and history buffs will enjoy the historical sites around La Toc Battery, cathedral, and the Central library. Visit Morne Fortune (Hill of Good Luck) where the French began constructing a fortress that was finished by the British in the 17th century.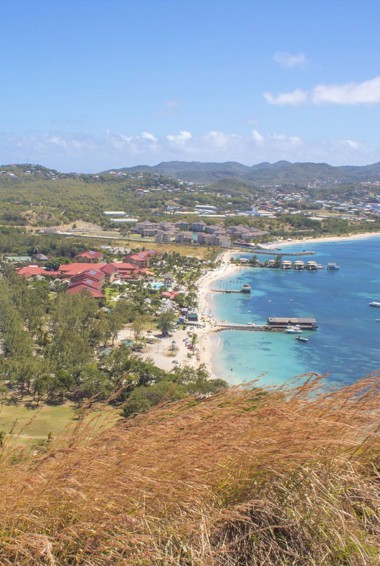 5. See Pigeon Island
Pigeon Island is a nature park where the marked trails will take you to the remains of an 18th-century British fort and Fort Rodney, used during the battles between the French and the British. The main trail also leads to panoramic viewpoints over the north side of St. Lucia. Admission is 22 XCD ($8 USD).
Other Things to See and Do in St. Lucia
1. Go birdwatching
St. Lucia offers many opportunities for birdwatching. The Bois D'Orange Swamp, the Rain Forest, and Boriel's Pond are the best places to go to find species like the St. Lucian Parrot, the White Breasted Thrasher, the St. Lucia Peewee, the St. Lucia Oriole, and the St. Lucia Wren. On the Frigate Island Nature Reserve, you'll see thousands of stunning migrant Frigate birds.
2. Explore the weekly market in Castries
This is the largest and most colorful open-air market in St. Lucia. Other than tropical fruits and veggies, the market sells handwoven baskets, mahogany statues and bowls, and souvenirs (pick up some St. Lucian coffee to bring home!). It's open Monday to Saturday from about 7AM to 1PM.
3. Hike the trails
St. Lucia has many scenic hiking trails, including the Barre de L'isle Rain Forest Trail, which takes you to the top of Morne la Combe. The hike takes three hours in total, and it's very steep — but you'll be rewarded with views of Mount Gimie, deep valleys, the Caribbean Sea, and the Atlantic Ocean. Another favorite of mine away from the crowded resort areas is the Enbas Saut Trail, where you'll get a chance to immerse yourself in the island's rainforest. You'll end up at the Enbas Saut waterfall where you can cool off with a swim.
4. Swim in Sulfur Springs
These hot springs are just south of Soufriere and one of the main attractions on the island. You can walk through the crater full of steaming, bubbling pools and hot springs, and there are warmer sulphuric pools where you can bathe. Admission to the springs is 22.50 XCD ($8.35 USD), while access to the baths costs 25 XCD ($10 USD).
5. Go zip-lining
If you're looking for something adventurous, try zip-lining through the rain forest canopy. Adventure Tours St. Lucia has a total of 12 lines, including the highest, longest, and fastest line on the island. There are also five net bridges and lots of opportunities to catch some gorgeous views over St. Lucia. You'll pay 230 XCD ($85 USD) for a full day of zip lining.
6. Visit Gros Islet
The village of Gros Islet has a party every Friday night. Vendors sell local food and drinks (including tasty barbecue), and a general carnival atmosphere turns the village into a giant street party. Local bands and DJs crank out Caribbean music, and you'll spend the evening dancing in the steamy tropical heat.
7. Hang out on the beaches
St. Lucia's beaches offer turquoise waters, powder-white sands, and plenty of opportunities to soak up the sun's golden rays. Reduit Beach is one of the longest beaches on the island, with five miles (eight kilometers) of sand on Rodney Bay. If that's too crowded, check out photogenic Jalousie Beach between Gros and Petit Piton, or Marigot Bay on the western coast with its scattered, secluded beaches.
For information about other Caribbean destinations, check out these guides:
St. Lucia Travel Costs
Hostel prices – Unfortunately, St. Lucia doesn't have any hostels, and camping is also unavailable.
Budget hotel prices – A room with a private ensuite bathroom in a two-star hotel will start at about 108 XCD ($40 USD) anywhere on the island. If you want a place to stay that's further away from town or not near the beach, you can pay as little as 81 XCD ($30 USD) per day. Basic cottage rentals also start from about 108 XCD ($40 USD) per night.
Airbnb is available everywhere on St. Lucia, with shared accommodation (like a shared room) starting at 103 XCD ($38 USD) per night, although those rooms are rare. For a private room expect to pay about 127 XCD ($47 USD) per night, while a full apartment averages about 397 XCD ($147 USD) per night.
Average cost of food – You'll find food typical of the Caribbean here: dishes with lots of beans, plantains, rice, sweet potatoes, coconut, pork beef, chicken, and fish costing between 14-25 XCD ($5-9 USD). Fresh fruit and fruit juices for breakfast cost between 2.70-5.40 XCD ($1-2 USD).
A McMeal will cost about 22 XCD ($8 USD). A large pizza will cost about 40 XCD ($15 USD). A meal of duck breast or tenderloin will cost from 95 XCD ($35 USD) at a higher-end restaurant, and if you want to try St. Lucia's national dish of salt fish and green figs, you can do it at The Coal Pot for 146 XCD ($54 USD).
A beer is about 5.40 XCD ($2 USD) on the island.
Avoid restaurants near cruise ports and resorts, as this is where the biggest influx of tourist crowds come through and prices will be much more expensive than elsewhere. If you can find local markets, pick up your food there. Basic groceries for the week (milk, eggs, bread, chicken, fruit, and veggies) will set you back about 135 XCD ($50 USD).