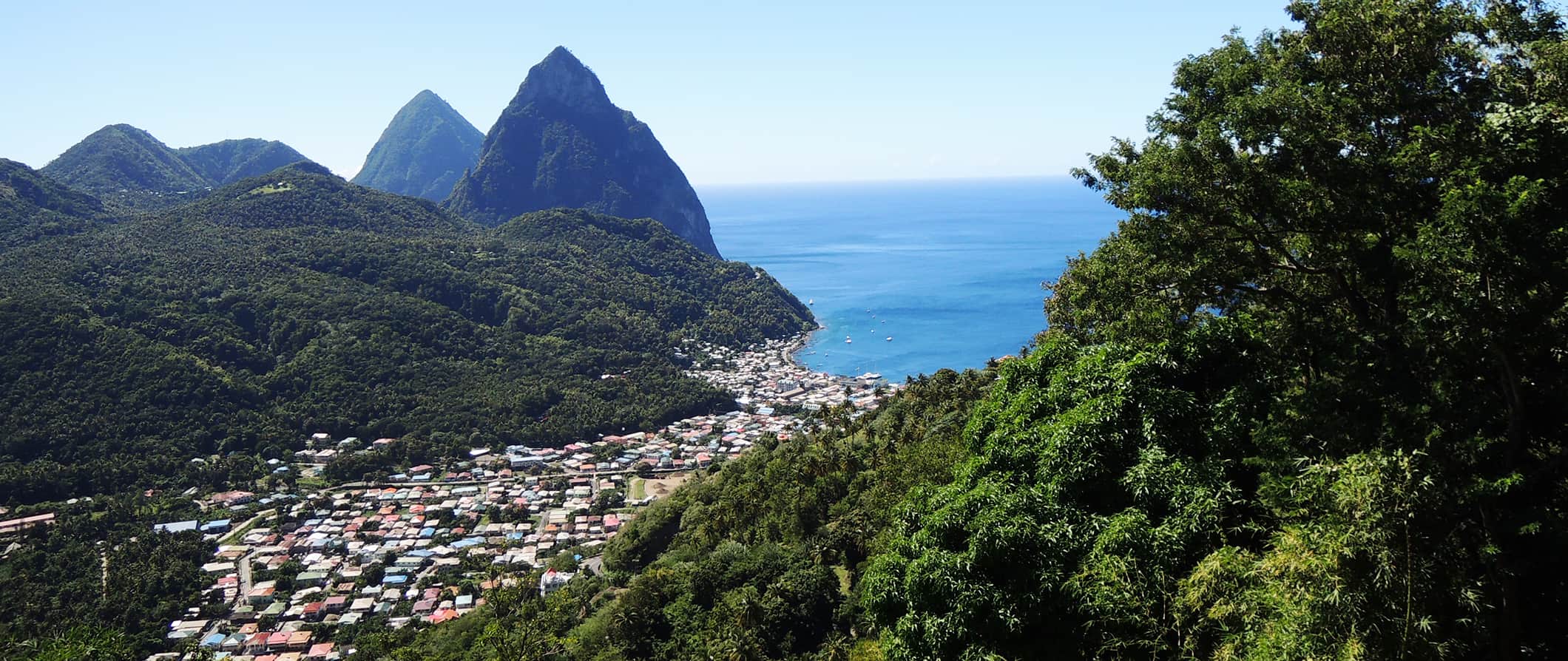 St. Lucia is best known as a romantic getaway. It's a gorgeous tropical island with long sandy beaches and beautiful, natural surroundings that honeymooners love.
But you don't have to be on a honeymoon to enjoy this paradise!
First known as "Louanalao" by the indigenous Arawak in 200 CE, the island is filled with beautiful birds, orchards full of banana, coconut, mango, and papaya trees, world-class diving, and crystalline blue waters. It's part of the Lesser Antilles chain of volcanic islands in the Caribbean and caters mostly to couples, families, and luxury tourists so it's not the best island to visit if you're traveling on a budget.
That said, it's incredibly beautiful here so, for a short trip, it's worth the cost.
No matter your budget or travel style, this St. Lucia travel guide has all the practical information you need to help you plan your visit so you can make the most of what this tropical utopia has to offer!
Top 5 Things to See and Do in St. Lucia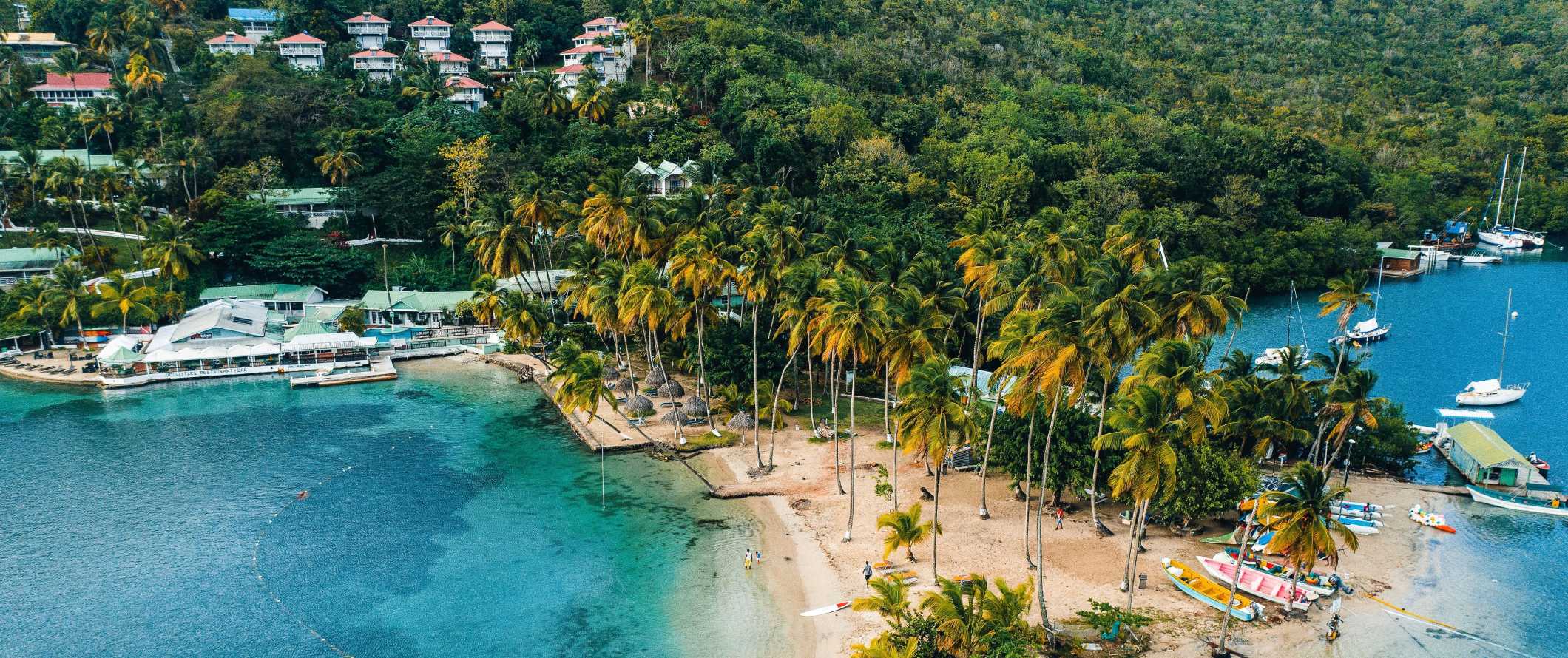 1. Go snorkeling and scuba diving
St. Lucia is a great place to explore the ocean because of its clear waters and vast array of sea creatures, including parrot fish, trumpet fish, needlefish, and more. It's a volcanic island with spectacular reefs, white sand sea floors, shipwrecks, and everything divers could want in a diving site. Some of the most popular spots are Le Sport, the Dinosaur Reef, Smugglers Cove, Pigeon Island, La Roche (the Rock) and Birdshit Rock (yes, that's really the name!). The Anse Chastanet Reef is another popular spot and diving starts at 297 XCD for a two-tank dive for certified divers. Guided dives for beginners start around 360 XCD. SNUBA (combo of snorkeling gear with long tethered breath tube) costs 228 XCD. Snorkeling tours cost around 162 XCD.
2. Experience Diamond Falls Botanical Gardens
This stunning six-acre tropical site is nestled in a natural gorge and is home to a lush botanical garden, Diamond Falls, and Hot Mineral Bath Springs. The waterfall is laced with natural minerals, giving the 15-meter (50-foot) waterfall a vivid, colorful appearance. There are other waterfalls to admire on the island too (like Piton Falls and Toraille Waterfall), but this one stands out from the rest. You can also go soak yourself in the therapeutic warm waters of the hot springs on the site that dates back to the 1700s. Admission is 19 XCD.
3. Tour the Pitons
The Pitons are two twin-peaked dormant volcanoes: Gros Piton and Petit Piton. This UNESCO World Heritage Site is one of the top excursions you will do in Santa Lucia. The Gros Piton hike is a challenging 3 hours from the trailhead (and includes some stairs too) with a summit point of almost 800 meters (2,600 feet) above sea level. However, the trail rewards you with incredible panoramic ocean views, and lush jungle vegetation, and you can even spot the nearby Saint Vincent Island. You must have a guide, which costs around 135 XCD. Petit Piton is more difficult (it takes 4 hours) and a guide is needed here too. Make sure to bring plenty of sunscreen, bug spray, and water for the hike!
4. Visit Castries
Founded in 1650, Castries is the capital, situated on its own harbor on the western coast of the island. Don't miss Fort Charlotte, the 18th-century fort, which offers beautiful views over the city, as well as La Toc Battery fort and Saint- Etienne, the 19th-century cathedral. Visit Morne Fortune (Hill of Good Luck) for incredible panoramic views over the city and head to gorgeous La Toc Beach for golden sand and turquoise water where you can swim or rent a kayak.
5. See Pigeon Island
Pigeon Island is a 44-acre national park that was occupied first by the indigenous Caribs, then by Captain Francois Le Clerc and his pirate crew in the 16th century. Check out the marked trails that take you to the remains of an 18th-century British fort as well as Fort Rodney, which was used during battles between the French and the British. The main trail leads to panoramic viewpoints over the north side of St. Lucia. If you'd rather relax, there are two beautiful beaches here where you can chill. You can visit the park on your own (admission is 27 XCD) or as part of a tour that includes transportation for around 100 XCD.
Other Things to See and Do in St. Lucia
1. Go birdwatching
St. Lucia offers numerous opportunities for birdwatching. The Bois D'Orange Swamp, the Rain Forest, and Boriel's Pond are the best places to find species like the St. Lucian Parrot, the White Breasted Thrasher, the St. Lucia Peewee, the St. Lucia Oriole, and the St. Lucia Wren. On the Frigate Island Nature Reserve, you can see thousands of stunning migrant Frigate birds.
2. Explore the weekly market in Castries
This is the largest and most colorful open-air market in St. Lucia. Other than tropical fruits and veggies, the market sells handwoven baskets, mahogany statues and bowls, and other souvenirs. Come here to take in the local pace of life and pick up some St. Lucian coffee to bring home!
3. Hike the trails
St. Lucia has many scenic hiking trails, including the Barre de L'isle Rain Forest Trail, which takes you to the top of Morne la Combe. The hike takes three hours in total and it's very steep — but you're rewarded with views of Mount Gimie, deep valleys, the Caribbean Sea, and the Atlantic Ocean. Another favorite of mine away from the crowded resort areas is the Enbas Saut Trail, where you can immerse yourself in the island's rainforest. It ends up at the Enbas Saut waterfall where you can cool off with a swim. Bring water and good hiking shoes no matter what trail you take!
4. Swim in Sulfur Springs
These hot springs are just south of Soufriere and one of the main attractions on the island. You can walk through the crater full of steaming, bubbling pools, and hot springs, and there are warmer sulphuric pools where you can bathe. Admission to the springs is 22 XCD and includes access to the Black Water Pool (Mud Bath).
5. Go zip-lining
If you're looking for something adventurous, try zip-lining through the rainforest canopy. Adventure Tours St. Lucia has a total of 12 lines, including the highest, longest, and fastest line on the island. There are also five net bridges and lots of opportunities to catch some gorgeous views over St. Lucia. Expect to pay 245 XCD for the TreeTop Canopy Adventure and 420 XCD for a full day of zip lining. Note that flip-flops aren't allowed so bring closed-toed shoes!
6. Visit Gros Islet
The village of Gros Islet has a huge party every Friday night. Vendors sell local food and drinks (including tasty barbecue), and a general carnival atmosphere turns the village into a giant street party. Listen to local bands and DJs crank out Caribbean music and spend the evening dancing in the steamy tropical heat.
7. Hang out on the beaches
St. Lucia's beaches offer turquoise waters, powder-white sands, and plenty of opportunities to soak up the sun's golden rays. Reduit Beach is one of the longest beaches on the island, with 8 kilometers (5 miles) of sand on Rodney Bay. If that's too crowded, check out photogenic Jalousie Beach between Gros and Petit Piton, or Marigot Bay on the western coast with its scattered, secluded beaches.
8. Hike Tet Paul Nature Trail
Located near Soufrière Tet Paul Nature Trail is part of the World Heritage-listed Pitons Management Area. It's an easy to moderate hike. From the top of some steep steps called the "Stairway to Heaven," it offers spectacular panoramic views of St. Lucia and, on clear days, of Martinique and St. Vincent. Admission is 27 XCD.
9. Visit Morne Coubaril Historical Adventure Park
Morne Coubaril Historical Adventure Park offers a combination of adventure and history. It has 8 zip lines, a historical plantation estate, and a traditional village tour. You can also take a horseback ride to the beach or volcano and hike to a mineral waterfall. The historical estate tour costs 30 XCD, the rum and chocolate tasting tour is 205 XCD, and the zip line canopy adventure also costs 205 XCD.
For information about other Caribbean destinations, check out these guides:
St. Lucia Travel Costs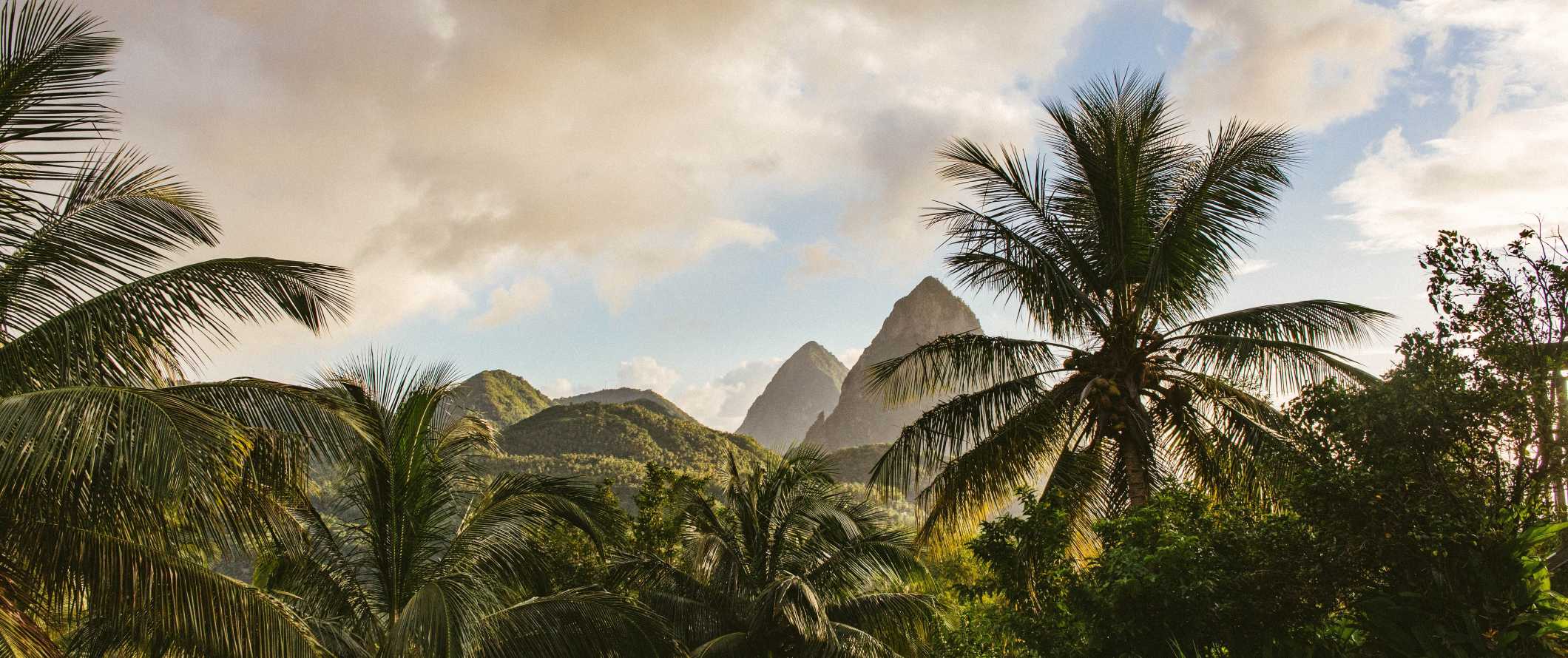 Hostel prices – Unfortunately, St. Lucia currently doesn't have any hostels. Hotels, bed & breakfasts, and guesthouses are your only options here.
Wild camping is also not possible here.
Budget hotel prices – A room with a private bathroom in a two-star hotel starts at around 440 XCD per night. Most hotels include free Wi-Fi though sometimes it's only available in the common areas. For a hotel that includes breakfast, expect to pay upwards of 875 XCD per night.
Airbnb is available everywhere in St. Lucia, with a private room starting at 175 XCD per night but averaging closer to 400 XCD. A full apartment averages 300-675 XCD per night. Book early to find the best deals.
Food – Like its neighbors, St. Lucia is home to typical Caribbean food, including rice and beans, plantains, sweet potatoes, coconut, chicken, and fish. The island's national dish is fig greens and saltfish, a dish made from green bananas and cod (it tastes better than it sounds!). Bouyon, a meat stew; and lambi, a dish made with conch and spices, are two other popular staples on the island.
For a cheap meal at a casual restaurant, expect to pay around 17 XCD. If you want to splash out for a three-course meal and drinks, you're looking to spend closer to 80-100 XCD.
Fast food (think burger and fries) costs about 21 XCD. A large pizza is about 40 XCD. Beer is 5-8 XCD while a latte/cappuccino costs around 7 XCD. Bottled water is around 2.50 XCD.
If you want to try St. Lucia's national dish of salt fish and green figs, you can splash out at The Coal Pot for 54 XCD.
Avoid restaurants near cruise ports and resorts, as this is where the biggest influx of tourist crowds come through and prices are much more expensive than elsewhere.
If you plan on cooking your food, basic groceries for the week cost around 175-200 XCD. This gets you staples like rice, beans, pasta, produce, and some meat or fish.
Backpacking St. Lucia Suggested Budgets
If you're backpacking St. Lucia, my suggested budget is around 295 XCD per day. This budget covers staying in a private Airbnb room, taking the bus to get around, cooking all of your meals, limiting your drinking, and doing mostly free activities like hiking and enjoying the beach. If you plan on drinking, add 10-15 XCD to your daily budget.
A mid-range budget of 510 XCD covers staying in a private Airbnb apartment, eating out for most of your meals, enjoying a few drinks, taking the occasional taxi to get around, and doing more tours and activities like diving or snorkeling.
For a "luxury" budget of about 1,000 XCD per day or more, you can stay in a hotel, eat out for all your meals, drink more, rent a car to get around, and do whatever tours and activities you want. This is just the ground floor for luxury though. The sky is the limit!
Accommodation
Food
Transportation
Attractions
Average Daily Cost
Backpacker
175
50
35
35
295
Mid-Range
300
100
55
55
510
Luxury
450
250
150
100
1,000
St. Lucia Travel Guide: Money-Saving Tips
Although St. Lucia caters to vacationers and resort goers, there are lots of ways to explore the island on a budget. Here are a few ways to save money in St. Lucia:
Shop duty-free – St. Lucia has a wealth of duty-free shops where you can pick up discounted designer goods such as perfumes and jewelry, clothing, etc. If you're going to shop, do it here.
Book online – If you're planning on going diving, or doing any other expensive excursions, be sure to check online with tour companies for discounts beforehand. You can usually find some deals if you do a bit of research.
Look for discounts and deals – The tourism board for St. Lucia has a whole section dedicated to seasonal discounts and deals on their website (mostly for accommodations). Check stlucia.org for more info.
Enjoy nature – Relax on the beach, go for a hike, or take in a sunset. St. Lucia's natural beauty is breathtaking and (mostly) free!
Stay with a local – Use hospitality networks like Couchsurfing to stay with locals for free. There are plenty of hosts on the island and people are very welcoming!
Bring a water bottle – The tap water here is not safe to drink so bring a reusable water bottle with a filter to save money and reduce your plastic use. LifeStraw is my go-to brand as their bottles have built-in filters to ensure your water is always clean and safe.
Where to Stay in St. Lucia
As a luxury destination, budget-accommodation is few and far between here. You'll need to book early to find deal. Here are my suggested places to stay in St. Lucia:
How to Get Around St. Lucia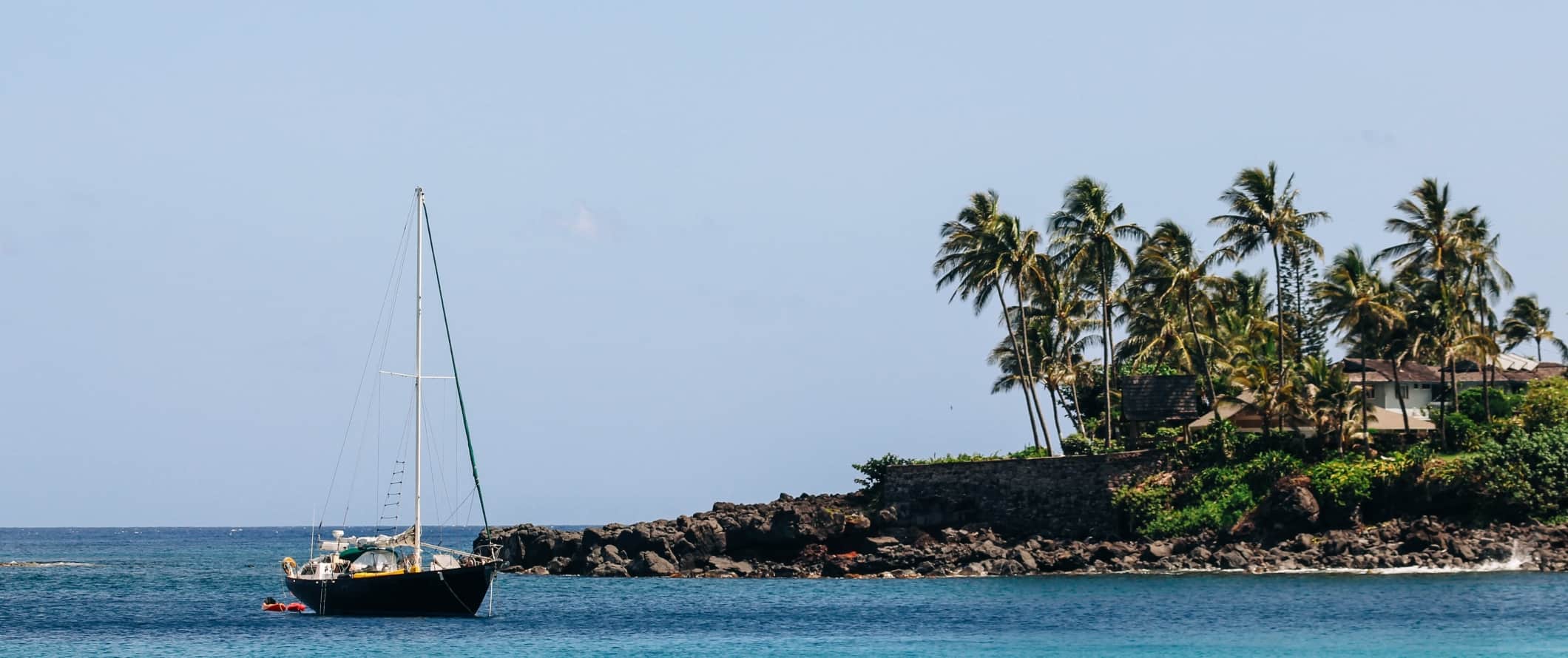 Minibus – Minibuses are the primary mode of transportation in St. Lucia. Routes form a loop around the main towns. They can get you just about anywhere you need to go for 2.50-8 XCD.
Taxi – Taxis are readily available around St. Lucia (authorized taxis have a light blue number plate with a TX prefix). A taxi from Hewanorra airport to Castries costs about 230 XCD, while Castries to Soufriere is about 245 XCD. Rodney Bay to Gros Islet is about 30 XCD, while Rodney Bay to Pigeon Island is about the same price.
Bicycles – If you want to bike around, you can rent a city bike for as little as 67 XCD per day.
Car Rental – A small economy-sized car costs around 250 XCD per day, making this a much more economical and efficient way to get around than taxis. ACE Rent a Car and SIXT usually have some of the best rates. Renters need to be at least 21 and have had their license for three years (some agencies require renters to be 25). An IDP (International Driving Permit) is usually required.
For the best car rental prices, use Discover Cars.
Hitchhiking – Although St. Lucia is safe for hitchhiking, it's difficult finding a lift as it's just not common here. Hitchwiki is the best website for additional hitchhiking info and tips so check there if you want to give it a try.
When to Go to St. Lucia
December to April is peak season in St. Lucia, with room rates spiking as the island experiences an influx of tourists. The weather is pleasant and breezy during this time, with temperatures hovering between 22-28°C (72-83°F). There isn't much rainfall during this time either.
The shoulder season of May to June is a good time to visit for more affordable room prices and lovely temperatures in the high 20s°C (mid-80s°F). The island isn't as busy either.
If you want to take a chance on hurricane season between July and November, you can find the cheapest rates during this time. Just get cancellation insurance just in case of a hurricane!
How to Stay Safe in St. Lucia
St. Lucia is very safe. It's a small island with a low crime rate. Violent crime is rare, though petty theft can occur so keep your belongings secure and out of reach just to be safe. Don't leave valuables unattended at the beach either.
Solo female travelers should generally feel safe here, however, the standard precautions apply (never leave your drink unattended at the bar, never walk home alone intoxicated, etc.).
There have been a few physical assaults against tourists reported in the Rodney Bay Village area over the past few years, but the St Lucian authorities have since opened a new police station there. Just to be cautious; you may want to avoid this area alone after dark.
Hurricane season is from June through November. Avoid visiting during this time if you can. If you do visit, make sure you buy travel insurance and keep an eye on the weather.
If you experience a medical emergency, dial 911. If you need police, dial 999.
The most important piece of advice I can offer is to purchase good travel insurance. Travel insurance protects you against illness, injury, theft, and cancellations. It's comprehensive protection in case anything goes wrong. I never go on a trip without it as I've had to use it many times in the past.
St. Lucia Travel Guide: The Best Booking Resources
These are my favorite companies to use when I travel. They consistently have the best deals, offer world-class customer service and great value, and overall, are better than their competitors. They are the companies I use the most and are always the starting point in my search for travel deals.
Skyscanner – Skyscanner is my favorite flight search engine. They search small websites and budget airlines that larger search sites tend to miss. They are hands down the number one place to start.
Hostelworld – This is the best hostel accommodation site out there with the largest inventory, best search interface, and widest availability.
Booking.com – The best all around booking site that constantly provides the cheapest and lowest rates. They have the widest selection of budget accommodation. In all my tests, they've always had the cheapest rates out of all the booking websites.
Get Your Guide – Get Your Guide is a huge online marketplace for tours and excursions. They have tons of tour options available in cities all around the world, including everything from cooking classes, walking tours, street art lessons, and more!
SafetyWing – Safety Wing offers convenient and affordable plans tailored to digital nomads and long-term travelers. They have cheap monthly plans, great customer service, and an easy-to-use claims process that makes it perfect for those on the road.
LifeStraw – My go-to company for reusable water bottles with built-in filters so you can ensure your drinking water is always clean and safe.
Unbound Merino – They make lightweight, durable, easy-to-clean travel clothing.
Top Travel Credit Cards – Points are the best way to cut down travel expenses. Here's my favorite point earning credit cards so you can get free travel!
St. Lucia Travel Guide: Related Articles
Want more info? Check out all the articles I've written on backpacking/traveling the Caribbean and continue planning your trip: