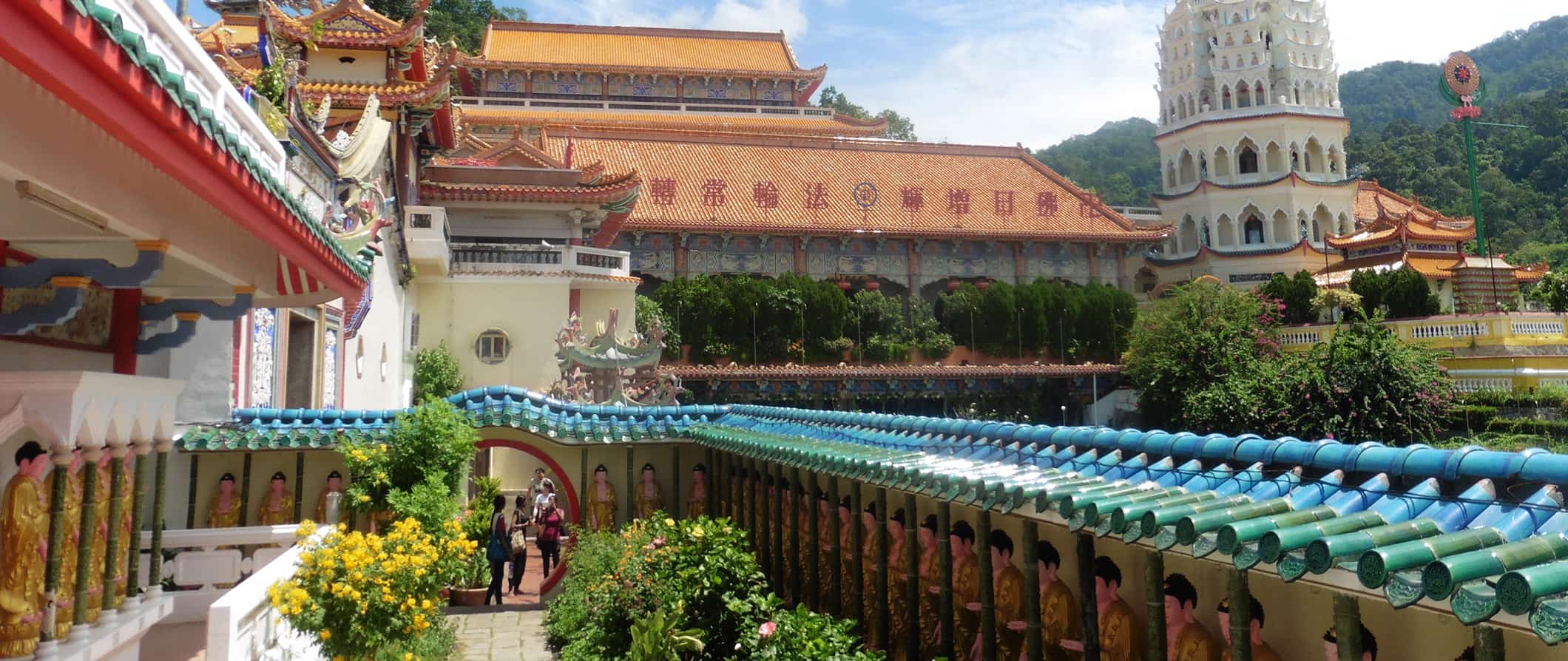 I think traveling around Malaysia (especially spending a long time backpacking through it) is one of the most underrated things to do in the region. The country is visited a lot but not nearly as much as other countries in Southeast Asia.
I think people are missing out.
From the dense urban jungle of Kuala Lumpur to the pristine beaches of the Perhentian Islands to the jungles in the interior to the delicious food, Malaysia has a ton to offer travelers.
Spend the day with a traditional tribe in the Cameron Highands or explore a tea plantation there. Trek through the vast national parks of Gunung Mulu and Taman Negara and encounter incredible wildlife, like tigers and elephants.
Or head to Borneo and look for wild orangutans, hike through the rainforest, and marvel at the knife-sharp peek of Mount Kinabalu.
All too often, travelers breeze through on their way to places like Thailand or Singapore. I'd encourage you not to make that same mistake.
This Malaysia travel guide will give you the best places to visit, tell you how to save money, how to get around, give you costs, and help you plan the best trip!
Click Here for City Guides

Malaysia
Top 5 Things to See and Do in Malaysia
1. Visit Kuala Lumpur
Chances are you'll be spending at least a few nights in Malaysia's capital,
Kuala Lumpur
. Visit the 1,500-feet-tall Petronas Twin Towers, see the Sri Mahamariamman Temple, explore the Batu Caves, and see the amazin butterfly garden.
2. Dive in the Perhentian Islands
These islands
are hugely popular with snorkelers and divers because of their reefs and crystalline waters filled with a wide variety of coral, turtles, sharks, and reef-fish. They are getting more popular every year but are a beautiful respite from the tourist packed islands in Thailand.
3. Visit Georgetown
Georgetown is Malaysia's most enchanting city. Here you'll find Chinese temples next to mosques, and British Raj architecture amongst modern skyscrapers. Georgetown's crisscrossing streets teem with bustling shops, historic buildings, and busy cafes.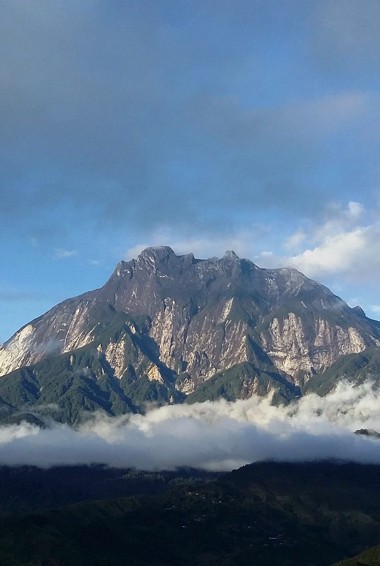 4. Hike Mount Kinabalu National Park
Mount Kota Kinabula is Malaysia's tallest mountain. It's a popular hiking trek as you make your way through dense jungle to reach the summit. On a clear day, you can see all the way to the Philippines. Admission is 15 MYR ($4 USD) for foreign adults. A Climbing permit is 200 MYR ($49 USD), and mandatory insurance is 7 MYR ($1.70).
5. Tour the tea plantations
The Cameron Highlands
are covered in tea plantations. Visit the factories to learn about the production process or just relax with a cup of tea and an obligatory cake or scone. Spend a few days here to cool off from the heat of the rest of the country, and hike the trails that dot the area. Tea tours start from 188 MYR ($45 USD).
Other Things to See and Do in Malaysia
1. Go wildlife spotting
Malaysia has a rich diversity of wildlife. Orangutans, Malaysian tigers, Monitor Lizards, and Sumatran Rhinos are all indigenous to the country. Malaysia's national parks and wildlife reserves are the best places to go to see wildlife, including Taman Negara and Bako National Park. For Orangutans, go to Borneo! Most day tours will cost under 500 MYR ($121 USD), while a multi-day tour will cost upwards of 10,000 MYR ($2,426 USD).
2. Dive at Sipadan Island
Sipadan Island is one of the world's best dive sites. Jacques Cousteau once declared the island an "untouched piece of art." Barracudas, manta rays, hammerhead sharks, whale sharks, and greenback and hawksbill turtles fill these crystal waters. Three tank dives in the area will cost around 350 MYR ($85 USD) per person while a snorkel trip will cost 150 MYR ($36 USD).
3. Taman Negara National Park
At an estimated 130 million years old, Taman Negara is the oldest rainforest in the world. You can embark on the world's largest canopy walk, take a 4×4 safari to look for elephants and tigers, go spelunking, or visit some Orang Asli villages (belonging to the country's Indigenous peoples). Admission is 1 MYR ($0.25 USD), and 5 MYR ($1 USD) if you want to take photos within the park.
4. Relax at Pulau Langkawi
Depicted in thousands of different magazines, websites, and articles, Pulau Langkawi is a picturesque retreat on an archipelago of more than 100 islands made up of white sandy beaches and endless sunshine. Pantai Cenang is the most popular beach area, especially for its strip of restaurants, bars, and shops. For something slower, visit some of the area's traditional villages, go snorkeling at Payar Island, or check out the Telaga Tujuh Waterfalls on the northwest side of the island.
5. Go whitewater rafting
Outside of diving, Malaysia is also known for its challenging whitewater rafting conditions. You can find all grades of rafting on the rivers here, and prices start around 200 MYR ($49 USD). Kuala Kubu Bharu River and Ulu Slim River are two popular options.
6. Understand Malaysia's colonial roots
Malaysia has undergone a diverse colonial history, falling into Portuguese, Dutch, and British hands before finally gaining independence. For a good understanding of this colonial influence, consider a visit to Malacca (or Melaka). The city center was declared a UNESCO World Heritage Site in 2008, and the Baba & Nyonya Heritage Museum gives an in-depth overview of Malaysia's colonial past.
7. Go to Borneo
– Just to the east of Malaysia is Borneo, the third largest island in the world with some of the most diverse rainforests on the planet. Pair that with unlimited wildlife viewing opportunities (including Orangutans and Proboscis monkeys!), and a rich Indigenous culture with the likes of the famous headhunting tribe of Sarawak, and you've got one memorable trip. If you're an experienced climber, you can also climb Mount Kinabalu, the highest mountain in Malaysia at 4,095 meters high.
For more information on specific cities in Malaysia, check out these guides:
Malaysia Travel Costs
Accommodation – Hostel dorms cost between 25-50 MYR ($6-12 USD) per night, with larger cities like Kuala Lumpur and George Town being on the higher end of that spectrum. A private hostel room will cost around 75 MYR ($18 USD) per night. Free wifi and free breakfast are common, though most hostels do not have kitchens if you wanted to cook your own food.
Budget hotels with free wifi, air conditioning, and free breakfast start at around 75 MYR ($18 USD) per night and are pretty consistent everywhere in Malaysia. For a three-star hotel, expect to pay closer to 200 MYR ($49 USD) per night everywhere.
Airbnb is also available throughout the country, with shared accommodation spaces starting around 50 MYR ($12 USD) per night, while a private room starts from 167 MYR ($40 USD). For an entire home or apartment, expect to pay around 250 MYR ($60 USD) per night.
Food – Street food (like stuffed pancakes, skewers, and bowls of noodle soup) is the cheapest and most delicious way to eat in Malaysia each dish will cost only between 5 MYR ($1 USD) to 15 MYR ($4 USD).
You can expect to pay 10-20 MYR ($2.45-5 USD) for a meal in a Malaysian restaurant, including food like nasi lemak (rice boiled with coconut milk and pandan leaves) and rojak (chopped fruit and dough). Simple dishes like fried noodles or a bowl of soup are no more than 13 MYR ($3 USD) each. Traditional drinks, like teh tarik (black tea with condensed milk), should be no more than 3 MYR ($0.70 USD).
Fast food (think McDonald's) will cost around 14 MYR ($3.40 USD) for a combo meal, but other western meals can be double or triple that. Pizza and burgers can cost up to 50 MYR ($12 USD).
Beer will be under 15 MYR ($4 USD), and a week's worth of groceries will cost between 90-150 MYR ($22-36 USD). Stick to local food items, as western specialties like wine and cheese will destroy your grocery budget.
Backpacking Malaysia Suggested Budgets
On a backpacker budget, you will spend about 155 MYR ($37 USD) per day. This budget will cover a bed in a hostel dorm, eating mostly street food, using public transportation, and about one activity per day.
For a mid-range budget of about 305 MYR ($73 USD) per day, you'll get a private room in a hostel or a budget hotel, eat at a restaurant once a day, eat lots of street food, use public transportation, and do more activities. You can also do some trekking on this budget.
On a luxury budget, you will spend at least 793 MYR ($190 USD) per day. You'll stay in four-star hotels, eat whatever you want, drink whatever you want, take trishaws and taxis everywhere, and do lots of guided activities. The sky's the limit!
You can use the chart below to get some idea of how much you need to budget daily, depending on your travel style. Keep in mind these are daily averages – some days you'll spend more, some days you'll spend less (you might pay less every day). We want to give you a general idea of how to make your budget. Prices are in USD.
Accommodation
Food
Transportation
Attractions
Average Daily Cost
Backpacker
$6
$10
$6
$15
$37
Mid-Range
$18
$15
$10
$30
$73
Luxury
$50
$25
$30
$85
$190
Malaysia Travel Guide: Money Saving Tips
A little goes a long way in Malaysia, but it's still easy to wrack up your budget. Here are some ways you can save money in Malaysia:
Taxis – Taxis aren't usually metered in Malaysia, so make sure to agree on the fare before you set off.
Camp – It's possible to camp in Taman Negara to save on accommodation costs — expect to pay around 5 MYR ($1.20 USD) per night.
Eat the street food – Street stalls are the place to go for delicious hawker food and costs just a few bucks. In my opinion, it's the best food in the country — and the cheapest!
Don't drink – As Malaysia is a Muslim country, drinking is frowned upon but it does happen. However, to restrict it, the authorities have made drinking very, very expensive. Save your drinking for countries like Thailand, where the alcohol flows more freely and is better on the budget.
Take a free walking tour – A free walking tour with Airotour is a great way to explore Kuala Lumpur. You'll not only get to see the sights, but you'll learn about the history and culture, too. Win-win!
Travel in the off season – Traveling during the monsoon season (late November to mid-February) is one easy way to save money on flights and accommodation. With significantly fewer visitors, everything is cheaper. To avoid the worst of the rains, skip the east coast.
Use Grab – Grab is like Uber and is often cheaper than both taxis and tuk-tuks, especially if you're getting a ride from the airport in Kuala Lumpur).
Escape the city – Much of the popular areas in Kuala Lumpur are designed for tourists and can be expensive. Skip the crowds and head to somewhere like Pataling Jaya, a smaller nearby city that has all the perks of KL with none of the downsides.
Where To Stay in Malaysia
Here are some of my favorite places to stay in Malaysia:
How to Get Around Malaysia
Public transportation – Most cities and towns in Malaysia have excellent public transport, especially in Kuala Lumpur with its buses, light rail, commuter rail, and monorail that all connect every part of the city. As a traveler, try to use the free GO KL City Bus. It's a free service that covers most of the tourist hotspots, like Bukit Bintang and Chinatown. Otherwise, you'll likely be using the Mass Rapid Transit (MRT) to get around, as it runs through the city center and links up with other public transit. A ride costs between 1.10-4.60 MYR ($0.25-1.50 USD). If you plan on mostly using public transit, however, pick up a Touch 'n Go (TnG) card to use on all modes of public transportation.
Other cities, like George Town (Penang), is full of city buses that also run all over the island. The KOMTAR complex and the Weld Quay jetty are the two primary bus stations. You'll have to tell your driver where you're headed, but a typical one-way fare is between 1.35-6.85 MYR ($0.33-1.66 USD). There are free buses as well that will take you to significant sites in the city. Just look for buses labeled with MPPP.
Trishaws are bicycle-powered and will also get you around various Malaysia cities. Negotiate your fare beforehand, but an hour of sightseeing shouldn't cost more than 41 MYR ($10 USD).
Taxis can be expensive as the fare is charged per person and you'll be charged four fares if you can't find anyone to share with! Within Kuala Lumpur, many taxis do not have working meters. In this case, agree on a price up-front.
Bus – Buses are an easy and efficient way to get around Malaysia. Expect to pay around 5-15 MYR ($1-4 USD) per hour on a bus trip. Big bus companies include:
Transnasional
Plusliner
Aeroline
Super Nice
Aeroline and Super Nice are high-end services that come with air-conditioning and sometimes even meal service, but they're still affordable. A bus from Penang to Kuala Lumpur will cost around 50 MYR ($12 USD), while a bus from Kuala Lumpur to the Cameron Highlands costs about 33 MYR ($8 USD).
Air – The two leading domestic airlines in Malaysia are Malaysia Airlines and AirAsia. Kuala Lumpur's airports receive the most flight traffic, followed by Kota Kinabalu and Penang. There are several smaller airports around the country as well.
A flight from Penang to Kuala Lumpur can be found for as little as 100 MYR ($24 USD), while a flight from Kuala Lumpur to Bangkok is around 300 MYR ($73 USD). Flights between Kuala Lumpur and Kota Kinabalu cost around 190 MYR ($46 USD).
Train – Mainland Malaysia has 1,149 miles (1,849 kilometers) of rail, with the main line connecting Singapore to Kuala Lumpur to Thailand. There are two types of service: express trains, which are air-conditioned and have three different classes; and local trains, which usually only have economy class and are much slower than the express trains.
You can use the KTMB.com.my website to look up schedules and to book tickets. A train from Kuala Lumpur to Butterworth (where you'd catch the ferry to Penang) costs about 80 MYR ($19 USD), while Kuala Lumpur to Bangkok will cost around 175 MYR ($42 USD).
In East Malaysia, there is a round-trip sightseeing train that runs from Kota Kinabalu to Papar, with a stop in Kinarut. The North Borneo Railway runs the entire trip, and it takes four hours. The cost is 358.50 MYR ($87 USD), which includes breakfast and lunch.
Hitchhike – It is common for people to hitchhike in Malaysia, and the locals will be eager to get to know you. HitchWiki has a lot of information on hitchhiking in Malaysia.
When to Go to Malaysia
Malaysia's two peak seasons occur from the start of December to the end of January and then from June to mid-September. The first tourist peak season may fall into the same timeframe as Hari Raya Puasa, which celebrates the end of Ramadan. Check ahead to see when this occurs, as Malaysia's Muslim population celebrates by taking the week off. Your travels could be disrupted as businesses close.
Late November to mid-February brings the arrival of the northeast monsoon, affecting much of the east coast with heavy rainfall. September and October are the wettest months on the west coast, with downpours sometimes going on for hours. This is also true in the mountainous areas like in the Cameron Highlands.
Overall the best time to visit is from March to early November when it's drier and less humid, but visiting just after the rainy season isn't a bad idea either. It's still warm, but the countryside is lush and full of waterfalls, and tourism traffic is still not overly busy.
Temperatures do not fluctuate much across the country. The daily average is 73-90°F (22-32°C), while in the hill resorts area the temperature averages 67°F (21°C) per day. Humidity is high year-round.
How to Stay Safe in Malaysia
Malaysia is an incredibly safe place to backpack and travel. Violent attacks are rare. Petty theft (including bag snatching) is the most common type of crime in Malaysia. There are some common scams around, like taxi drivers trying to rip off passengers – make sure the meter is on, or negotiate your fare before getting in. Otherwise, people are friendly and helpful, and you're unlikely to get into trouble.
Don't feed the monkeys, though! They get aggressive.
Always trust your gut instinct. If a taxi driver seems shady, stop the cab and get out. If your hotel is seedier than you thought, get out of there. Make copies of your personal documents, including your passport and ID.
If you don't do it at home, don't do it when you're in Malaysia. Follow that rule, and you'll be fine.
Worried about travel scams? Read about these 14 Major Travel Scams to Avoid and be in the know! There aren't many in the region, but the few there are can be quite expensive!
The most important piece of advice I can offer is to purchase good travel insurance. Travel insurance will protect you against illness, injury, theft, and cancellations. It's comprehensive protection in case anything goes wrong. I never go on a trip without it as I've had to use it many times in the past. You can use the widget below to find the policy right for you:
Malaysia Travel Guide: The Best Booking Resources
These are my favorite companies to use when I travel to Malaysia. They are included here because they consistently find deals, offer world-class customer service and great value, and overall, are better than their competitors. They are the ones I use the most and are always the starting points in my search for travel deals.
Momondo – This is my favorite flight search engine because they search such a wide variety of sites and airlines. I never book a flight without checking here first.
Skyscanner – Skyscanner is another great flight search engline which searches a lot of different airlines, including many of the budget carriers that larger sites miss. While I always start with Momondo, I use this site too as a way to compare prices.
Airbnb – Airbnb is a great accommodation alternative for connecting with homeowners who rent out their homes or apartments. The big cities have tons of listings!
Hostelworld – This is the best hostel accommodation site out there, with the largest inventory, best search interface, and widest availability.
Agoda – Other than Hostelworld an Airbnb, Agoda is the best hotel accommodation site for Asia as it has the largest inventory and offers the best rates. If you want a guesthouse or hotel, book it via this website!
12Go.asia – 12Go.asia is the best website for booking transportation around Southeast Asia. You will be able to research your journey ahead of time and figure out the best schedule and prices.
Intrepid Travel – If you want to do a group tour around Malaysia, go with Intrepid Travel. They offer good small group tours that use local operators and leave a small environmental footprint. If you go on a tour with anyone, go with them. And, as a reader of this site, you'll get a discount when you click the link!
Grassroots Volunteering – For volunteering, Grassroots Volunteering compiles a list of good local volunteer organizations that keep the money within the community.
EatWith – This website allows you to eat home cooked meal with locals. Locals post listings for dinner parties and specialty meals that you can sign up for. There is a fee (everyone sets their own price) but this is a great way to do something different, pick a local's brain, and make a new friend.
World Nomads – I buy all my travel insurance from World Nomads. They have great customer service, competitive prices, and in-depth coverage. I've been using them since I started traveling in 2003. Don't leave home without it!
Malaysia Gear and Packing Guide
If you're heading on the road and need some gear suggestions, here are my tips for the best travel backpack and for what to pack!
The Best Backpack for Travelers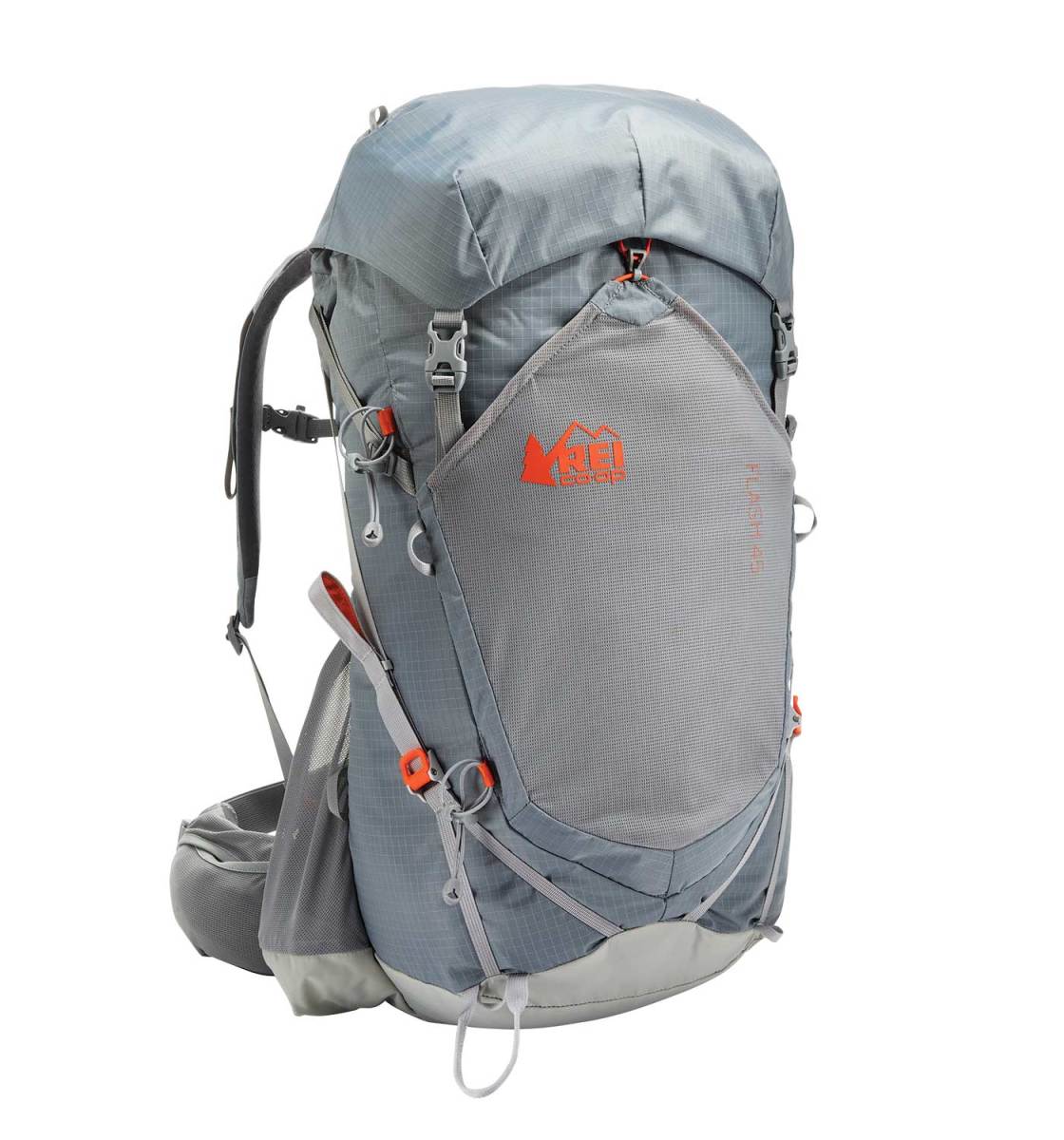 What's the best backpack for traveling long-term? I recommend the
REI Flash 45 Pack
. It's light and comfy, front loading, and fits perfectly in an airplane's overhead bin.
Size:
45-47L
Straps:
Thick and cushy with compression technology that pulls the pack's load up and inwards so it doesn't feel as heavy.
Features:
Removable top lid, large pocket at the front, hydration compatible, contoured hip belt
If you want something different, refer to my article on how to choose the best travel backpack for tips on picking a pack and other backpack suggestions.
What to Pack for Your Trip
Clothes
1 pair of jeans (heavy and not easily dried, but I like them; a good alternative is khaki pants)
1 pair of shorts
1 bathing suit
5 T-shirts (Unbound Merino is my preferred company. If you're a member of NM+, you can get 15% off your purchase)
1 long-sleeved T-shirt
1 pair of flip-flops
1 pair of sneakers
6 pairs of socks (I always end up losing half)
5 pairs of boxer shorts (I'm not a briefs guy!)
1 toothbrush
1 tube of toothpaste
1 razor
1 package of dental floss
1 small bottle of shampoo
1 small bottle of shower gel
1 towel
Deodorant
Small Medical Kit (safety is important!!!)
Miscellaneous
Female Travel Packing List
I'm not a woman, so I don't know what a woman wears, but Kristin Addis, our solo female travel guru, wrote this list as an addition to the basics above:
Clothing
1 swimsuit
1 sarong
1 pair of stretchy jeans (they wash and dry easily)
1 pair of leggings (if it's cold, they can go under your jeans, otherwise with a dress or shirt)
2-3 long-sleeve tops
2-3 T-shirts
3-4 spaghetti tops
1 light cardigan
Toiletries
1 dry shampoo spray & talc powder (keeps long hair grease-free in between washes)
1 hairbrush
Makeup you use
Hair bands & hair clips
Feminine hygiene products (you can opt to buy there too, but I prefer not to count on it, and most people have their preferred products)
For more on packing, check out these posts:
Malaysia Travel Guide: Related Articles
Want more info? Check out all the articles I've written on Asia travel and continue planning your trip: