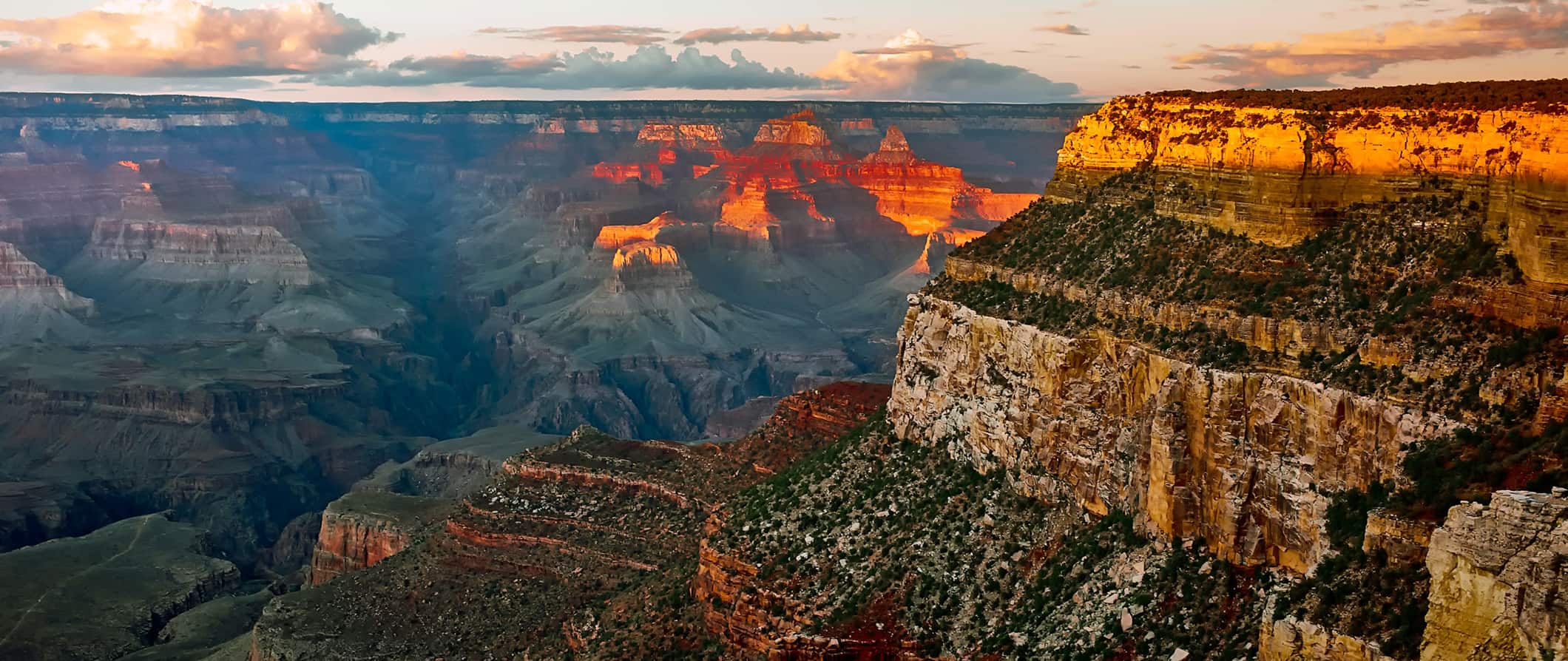 The United States isn't a popular destination for backpackers and budget travelers. Most people just come here for a short vacation and to visit one or two cities. After all, it's a large country without a real tourist infrastructure or good cross-country transportation. Hostels really aren't big in the United States, trains don't go a lot of places, and we don't offer working holiday visas. Moreover, most round-the-world tickets only stop in LA or NYC. That being said, the United States is a country that demands more time. There are lots of national parks, a diverse geography, culture, music, and great regional food. Rent a car and drive around. Take some cross-country tours. While the coastal cities are mind-blowing, the U.S. really reveals itself in the middle. I've done two massive road trips across the United States and I can tell you that this country amazing, diverse, friendly, and inexpensive. Don't limit yourself on your visit here!

United States of America
Top 5 Things to See and Do in the United States of America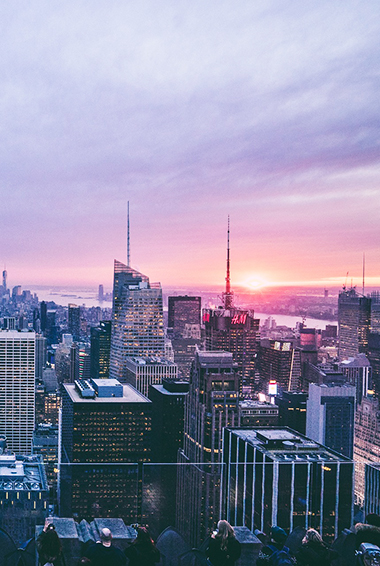 1. New York City
The city that never sleeps
is one of the most amazing cities in the world. There's nothing you can't do or see here. From amazing museums and art galleries to theater to restaurants to Central Park, everything about New York is amazing. It's big, crowded, and fast-paced but also full of little neighborhood shops and character.
2. Visit the Grand Canyon
Words can't accurately describe how great the
Grand Canyon
is. It's breathtaking in all ways. Make sure you hike down the bottom. Most people just look out at the canyon but it's vast size and beauty is best appreciated with a hike down to the Colorado river.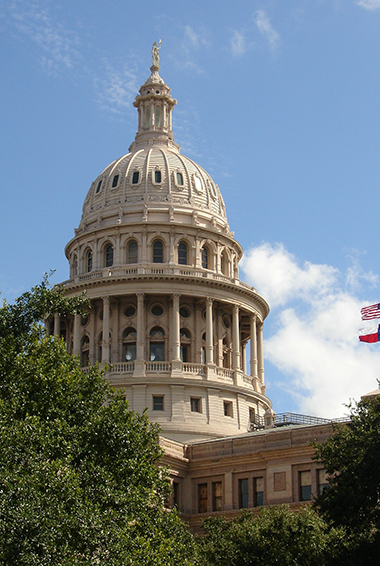 3. Austin
The warm weather, the lively honky-tonks and live music, funky house bars on Rainey Street, amazing hiking and biking trails, and tons of outdoor activities – Austin has it all. It's one of the best cities in the US with a combination of nature, city, and great food. I'm proud to call the city home!
4. Visit Glacier National Park
Gorgeous snow-topped mountains rising high into the sky; a beautiful, still lake in which to admire those mountains and large glaciers; and hiking trails galore. It was the most mind-blowing place I saw on my trip, and I can understand why everyone raves about it. I can't recommend a visit there enough.
5. Dive the Pacific Coastal Drive
The drive up the Pacific Coast is considered one of the most scenic in the world. I have to agree. It's incredible: sheer cliffs, forests descending to the shoreline, miles of beaches, and giant redwoods. Be prepared to make slow progress as you'll be pulling over frequently to stop, hike, and admire the view. I especially liked Bandon and Coos Bay, Oregon and Mendocino, California.
Other Things to See and Do
(Click the title to expand the text)
1. Memphis
Gritty, industrial, and a bit run down, Memphis appears like its best days are behind it, but don't let the rough exterior fool you — the city is still home to some killer food and a vibrant blues music scene. Additionally, there's Graceland (Elvis's home) for fans of the King, a big waterfront for walking, and the phenomenal, detailed, and moving Museum of Civil Rights (it's huge, so don't rush it!). I enjoyed the city more than I expected and was disappointed when I had to leave. To use a cliché, it's a hidden gem!
2. Asheville
Asheville is Portland in the North Carolina mountains: full of tasty craft beer, food, and hipsters. I liked the area a lot, including its proximity to some wonderful and scenic mountain hikes such as the Carolina Mountain Trail. Moreover, the town has a lot of parks for those wanting something closer — and be sure to check out the Ashville Botanical Gardens near the university campus. The beautiful Smoky Mountains are a short drive away, and the gigantic Biltmore estate, the largest privately owned home in the US and once home to George Vanderbilt, is on the outskirts of the city. If you've ever seen Downton Abbey, that's what the house is like! (And, if you haven't, you should! The show is addicting!)
3. Explore Redwood National Park
Along the Pacific Coast is Redwood National Park, a large expanse of giant redwood trees filled with picnic areas, places to camp, and miles upon miles of hiking trails. Trails range from easy to strenuous, and there are many loops that head out to nearby beaches. It's utterly beautiful, awe-inspiring, and humbling in every way.
4. Denver
The mile-high city (not least because marijuana is legal there), Denver has a mix of outdoor ruggedness and big-city living. It has a huge craft beer scene, excellent restaurants (including, Sushi Sasa, one of my favorite sushi restaurants in the world), a large international airport with lots of connections, and proximity to the mountains (and the Republic of Boulder). It's clean, and the locals are incredibly friendly. There are few cities in the US I want to live in, but I love Denver enough to say that it's one of them.
5. Get off-the-beaten-path in Natchez
I was most surprised by this Mississippi city. I didn't know anything about it, but Natchez was recommended as a place to see historic 19th-century homes, built by isolated plantation owners wanting to get away in the summer and interact and socialize with each other. As cotton became king, the houses became ever larger and more elaborate. Now, they are historic monuments, and you can tour them while enjoying a view of the Mississippi River. It's far off the beaten path — and my favorite discovery from my last road trip.
6. Visit surreal Savannah
Sitting on Georgia's coast, Savannah escaped the wrath of the Civil War, allegedly because Sherman thought it was too pretty to be destroyed. With streets lined with Spanish moss–covered trees, large and inviting parks, and a bustling waterfront, Savannah is a wonderful place to experience the slow pace of the Old South. I had visited this city many, many years ago, but its beauty, Southern comfort food, and tranquility stuck with me over the years.
7. Dive into Nashville's music scene
A little bit country, a little bit tech, Nashville is one of the fastest-growing cities in the US and rightly so. It's got a wonderful music scene (duh), a growing cocktail bar scene, and some down-home Southern restaurants. There's not a lot of "touristy stuff" to do here, but what make this city one of my favorites are the music, the food, the wildly friendly and happy people, and the positive energy the city seems to exude. When you're here, plan to spend a few hours at the Tennessee State Museum. It goes into great (though sometimes very one-sided) detail about the state's history, but it's more exciting than you might think.
8. Sunny San Diego
Forever warm and sunny, San Diego's weather creates a permanently happy population that's friendly and outgoing and that loves the outdoors – from hiking, days at the beach, or running…and they are always happy to show people their city. The downtown Gaslamp area — as well as the famous Pacific Beach — is full of trendy seafood restaurants, bustling bars, and some seriously life-changing taco stalls. I love San Diego.
9. California Wine Country
California is home to some of the best wine in the world, and a visit to the Sonoma and Napa Valley regions will reward you with some fine dining in addition to the wine. Take the short trip from San Francisco and learn to appreciate wine! Tip: Sonoma is cheaper than Napa.
10. Hike around Lake Tahoe
Though the water level of the lake, as well as the flora and fauna around it, is sadly depleted due to the California drought, Lake Tahoe is still nonetheless impressive and beautiful. Ringed by tiny mountain communities, this is a terrific place for hiking and boating in the summer and skiing in the winter.
11. Anywhere in Montana
A lot has been written about how stunning Montana is, but it's all wrong. It's even better than words can describe. It's the most crazy-beautiful state I've ever been to, filled with wondrous mountains and hills as far as the eye can see. The people are super cool, welcoming, and outdoorsy, too. If I had to pick a favorite state, it would be Montana. I just love Montana.
12. Relax in Cape Cod
I spent a lot of summers on the Cape since it's where New Englanders escape for the summer. You'll find plenty of small beach towns along the coast (Provincetown and Hyannis being the most famous but I also love Chatham, Falmouth, Wellfleet, and Brewster). If you're looking for seafood, beaches, boardwalks, and hat perfect family vacation, visit the Cape!
13. Explore Deadwood
Tucked away in western South Dakota, this town was famous during the Old West days, noteworthy enough to be the focus of an HBO series. Sort of kitschy and re-created, it's nonetheless a very cool place where you can experience a taste of the old frontier days. It's also conveniently located near the Black Hills and Mount Rushmore.
14. Be surprised by Kansas City
I really loved this city, which features some of the world's best BBQ, a lively downtown, and cutting-edge technology like Google Fiber. There's also a detailed and enlightening jazz museum here, as well as the eye-opening Negro Leagues Baseball Museum (that was the actual name; I'm not being racist). I wish I could have spent more time, but that's just more reason to come back.
15. Stay weird in Portland
Portland is incredible. I would move there if it had a bigger airport with better connections. Here you'll find an impressive food truck scene, cool bespoke bars and cocktail lounges, a craft beer scene that's religion to residents, relaxing parks (including a peaceful Japanese garden), a vibrant art scene, and hiking in the nearby mountains. Portland is just an awesome city, especially in the summer when the weather is perfect and there are festivals and events galore, like the World Domination Summit and the Portland International Beerfest.
16. Hike our national parks
America has thousands of national parks. These parks highlight the best of the American wilderness. Yellowstone, Yosemite, Glacier, the Smokey Mountains, Rocky Mountain Park, the Badlands – the list goes on and on and on. Make sure you visit as many national parks as you can to get a sense of the grand and diverse landscape that is the United States.
17. Chicago
One of my favorite cities in the world, Chicago is full of amazing architecture, great parks, good food, and great nightlife. It's a tamer version of New York and even more pretty. (The Chicago-style of architecture is world famous!)
18. Mardi Gras and jazz in New Orleans
Finally recovering from Hurricane Katrina, this French-influenced city has great food and even better music. A must for any jazz or blues fan. If you plan on celebrating Mardi Gras here, book early. Hotels fill up.
19. Hang out in Hawaii
Closer to Asia than the United States, Hawaii is America's piece of South Pacific paradise – white sands beaches, clear blue water, tropical jungle, and great surf. You can often get fairly cheap packages out of California.
20. Boston
The birthplace of the revolution, no one leaves Boston disappointed. It's a big city, but its lack of high-rises, as well as its cobblestone streets and brick building, give the city a more neighborhood feel than most others. It's often considered America's most European city. It has history, culture, food, and beauty. The Freedom Trail is especially great. (I was born in Boston so it holds a special place in my heart.)
21. Visit the nation's capital: Washington DC
America's capital is where you'll find all the museums and institutions you'd ever want to see in order to get a glimpse into the history and politics of America. It's a very international city too given the large number of international embassy workers in the area.
22. Admire Mt. Rushmore
Visit this historic monument in South Dakota. It's a lot smaller than you think it would be, but it makes a good stop off while driving and the surrounding mountains and parks make for good hiking opportunities.
23. Be a kid at Disney World
Sure, it's cheesy. Yes, it's built for kids. True, it's not authentic. But despite all that, Disney World is still a fun time and they have a lot of rides for adults too. I recently went back as an adult and there's a lot to do there: they have some good restaurants, and Disney Springs has a good nightlife. If you are in Florida, take a stop for a few days. Indulge your inner child.
24. Hike the Appalachian Mountains
Stretching the east coast of America, these mountains offer great hiking, camping, and trekking. If you think you can handle it, hike the Appalachian trail which covers the entire mountain range.
25. Visit the Great Lakes
The Great Lakes are like miniature oceans. They have great sailing, boating, fishing, and beach opportunities. Perfect for those traveling during the summer.
26. Put-In-Bay
One of the coolest, not so hidden places in the US is this group of islands in Lake Erie. Widely known to midwesterners (but unknown to most everyone else), South Bass Island is home to Put-in-Bay, where midwest hospitality meets Caribbean vibes (you ride around in golf carts and bars have sand as floors). My favorite spot is Mojito Bay, an outdoor tiki bar with sand floors and swings for bar seats that offers up more than 25 different mojitos. These places get very wild on the weekends too. It's like Miami in Ohio.
27. Take a road trip
America is a vast and beautiful country. The only good way to see this, the landscape and the small towns that populate most of the country is with a road trip. I highly suggest renting a car and driving across the US. It's an amazing experience. I recently took a road trip all over the US that ended up only costing me about $50 a day!