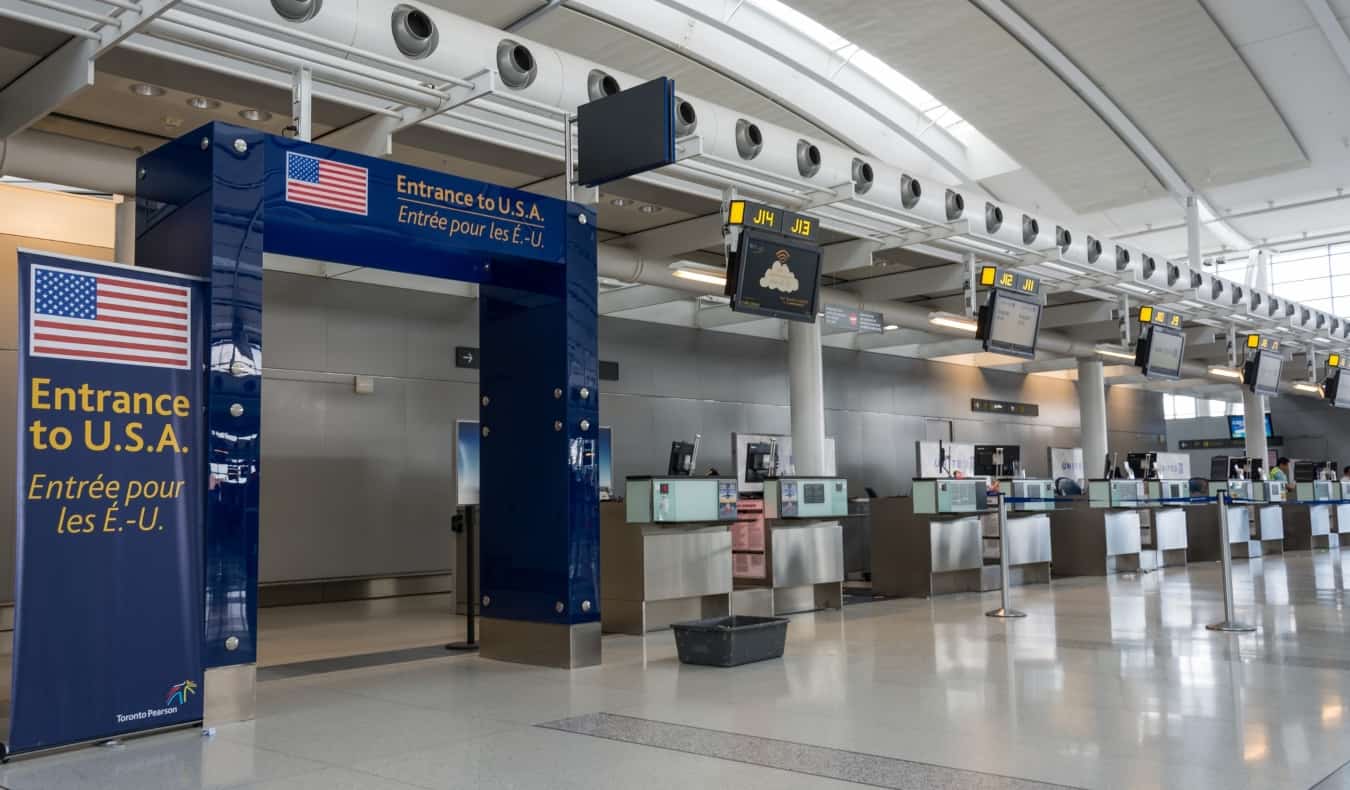 Last Updated: 8/21/23 | August 21st, 2023
After I wrote an article about why, despite what you see in the news, Europe is safe to visit, someone asked (with a degree of snark) if I would write a similar article about the United States too?
Well, it's a valid question.
As an American writing for a mostly American audience, I tend to write mostly about what's beyond our shores. But I have thought about this question before — especially since 45% of the people who read this website are outside the United States.
So let's turn the tables on my post and ask:
"Is the United States safe to visit?"
When most people ask me this question, I feel they are really asking me two things: (1) Does gun violence happen so often I should worry about being shot? and (2) Will everyone hate me because I'm a foreigner (or, especially, a non-white foreigner)?
These are valid concerns. After all, just like we in the United States have a perception that the rest of the world is unsafe and unwelcoming, the rest of the world holds that same perception about the United States.
In their news, they hear about our mass shootings and gun violence, reports of police brutality toward minorities, and movements like Black Lives Matter and Stop AAPI Hate that highlight racially motivated violence, and wonder if they are welcome.
Potential travelers to the US see all this media buzz and think, "Maybe the United States isn't the safe and welcoming country we thought it was. How much are those flights to Europe, honey?"
But the media cuts both ways.
I won't deny the statistics: The US has the highest rate of death by guns in the developed world, and more than double the gun ownership rates than Yemen, a country that has been embroiled in a civil war since 2014. We have one of the highest incarceration rates in the world, hate crimes are at their highest levels in over a decade, and gun-related deaths are only increasing.
When these incidents and attitudes are projected around the world in conjunction with ongoing political strife, it creates the perception of the United States as a dangerous and unwelcoming place.
But, just like Europe, overall, the United States is safe to visit.
There's no reason to avoid visiting here — even if the airport security makes it more of a hassle and, well, our political landscape is less than ideal.
First, the United States is very big and very, very diverse. It's larger than Europe (the sovereign states not the continent) and Australia. You could drive for 15 hours straight, going 65 mph, and still be in the same state (you could easily do this in Alaska, California, and Texas). The country is huge!!
Most visitors just don't understand how vast the US is until they arrive. A friend in Chicago friend told me how two visitors from France wanted to go to Disney for the weekend. They thought it was a short drive because in Europe a multi-day drive gets you most of the way across the continent!
Even I never got a sense of just how big the country is until I drove across it. You can see it on a map but until you've spent a few days driving, that sense of size is hard to comprehend.
And due to this size, there is a lot of cultural (and political) variation. While Americans do share common bonds and beliefs, it often feels like the US is really a collection of micro-countries. The culture of Alabama is different than the culture of NYC, which is different than the culture of Chicago, Hawaii, Alaska, Wyoming, or Florida.
Heck, southern Florida is a world away from the Florida Panhandle, and Austin is a blue (liberal) dot in the red (conservative) sea of Texas. Cuisine, slang, dress style, accents, attitude, how people walk — it's all different from region to region and state to state.
So, don't view the country as monolithic. It's simply too big.
Second, in terms of gun violence, most incidents in the US are gang-related, people killing people they know, or suicides (which account for over 60% of all gun-related deaths).
Also, you have less of a chance of dying in a terrorist attack in the United States than dying in a bathtub.
I'm not saying there is nothing to worry about. There is crime. Major cities like Chicago, Los Angeles, and Detroit have gang-related crime problems. Racism is a HUGE problem. Police brutality is a problem. Mass shootings are on the rise.
The United States is not perfect.
But, just as in Europe, the likelihood that something is going to happen to you is very slim. The media sensationalizes attacks throughout the world. When attacks happen in Paris, do you say, "Honey! Paris was attacked! Let's not go to Lisbon"?
No, because you know that these places are far apart and that an attack in one place doesn't mean you can't go somewhere else.
The United States is 3.8 million square miles and filled with dozens of climates, hundreds of cultures, thousands of cities and towns, and 340 million people. Problems in one state or city don't mean you can't visit another part of the country.
Not coming here because of what you read in the news is to say that everyone is the same, not recognizing the vast cultural differences in the country. It is like saying you won't go to the Middle East because everyone there is a terrorist.
I know that, as a white guy, I can't speak to what life is like here as a person of color. I've met many, many, many non-white travelers who tell me how wonderful they found the United States and how welcoming everyone is, how people smile, say hello, and go out of the way to help. But I've met people who have said the opposite too.
(But, rather than being some white guy talking about race, here is a link to an article about traveling the US when you aren't white. It gives a better perceptive on the subject.)
I know there is systemic racism in the country, but just as people aren't the government, so too we shouldn't stereotype and say that all Americans are racist. Attitudes about immigrants, the LGBTQ community, Muslims, and everyone else vary a lot depending on where you are in the country.
What you see on TV is only a small, small, small sliver of the people who live in the country. Because, remember: if it bleeds, it leads. The stories that paint the United States as a violent place fit nicely into the existing narrative that the media upholds. (Just like the world being unsafe fits into the narrative that many Americans have).
The United States is not filled with gun-carrying, immigrant-hating, racist, ignorant, fearful people.
Can I say there won't be any gun violence while you're here? No.
Can I say you won't experience racism? No. (My friend's Asian girlfriend was recently told to go back to her home country.)
Can I say something bad won't happen to you? No.
But all countries have their problems and the media hypes up everything. Americans, like people everywhere, are generally good people who are just trying to get through the day. They are people with friends and families and are welcoming towards strangers. We don't hate foreigners and we don't live in Westworld where everyone is shooting everyone all the time.
Be safe. Be aware. Use your common sense.
But don't skip this place I call home. It's an incredibly diverse country, both culturally and geographically, and a great place to travel around.
So, just like with Europe, ignore the news, book your flight, and come visit the United States!
Book Your Trip to the United States: Logistical Tips and Tricks
Book Your Flight
Use Skyscanner to find a cheap flight. They are my favorite search engine because they search websites and airlines around the globe so you always know no stone is left unturned!
Book Your Accommodation
You can book your hostel with Hostelworld as they have the biggest inventory and best deals. If you want to stay somewhere other than a hostel, use Booking.com as they consistently return the cheapest rates for guesthouses and cheap hotels.
Don't Forget Travel Insurance
Travel insurance will protect you against illness, injury, theft, and cancellations. It's comprehensive protection in case anything goes wrong. I never go on a trip without it as I've had to use it many times in the past. My favorite companies that offer the best service and value are:
Looking for the Best Companies to Save Money With?
Check out my resource page for the best companies to use when you travel. I list all the ones I use to save money when I'm on the road. They will save you money when you travel too.
Want More Information on the United States?
Be sure to visit our robust destination guide on the United States for even more planning tips!