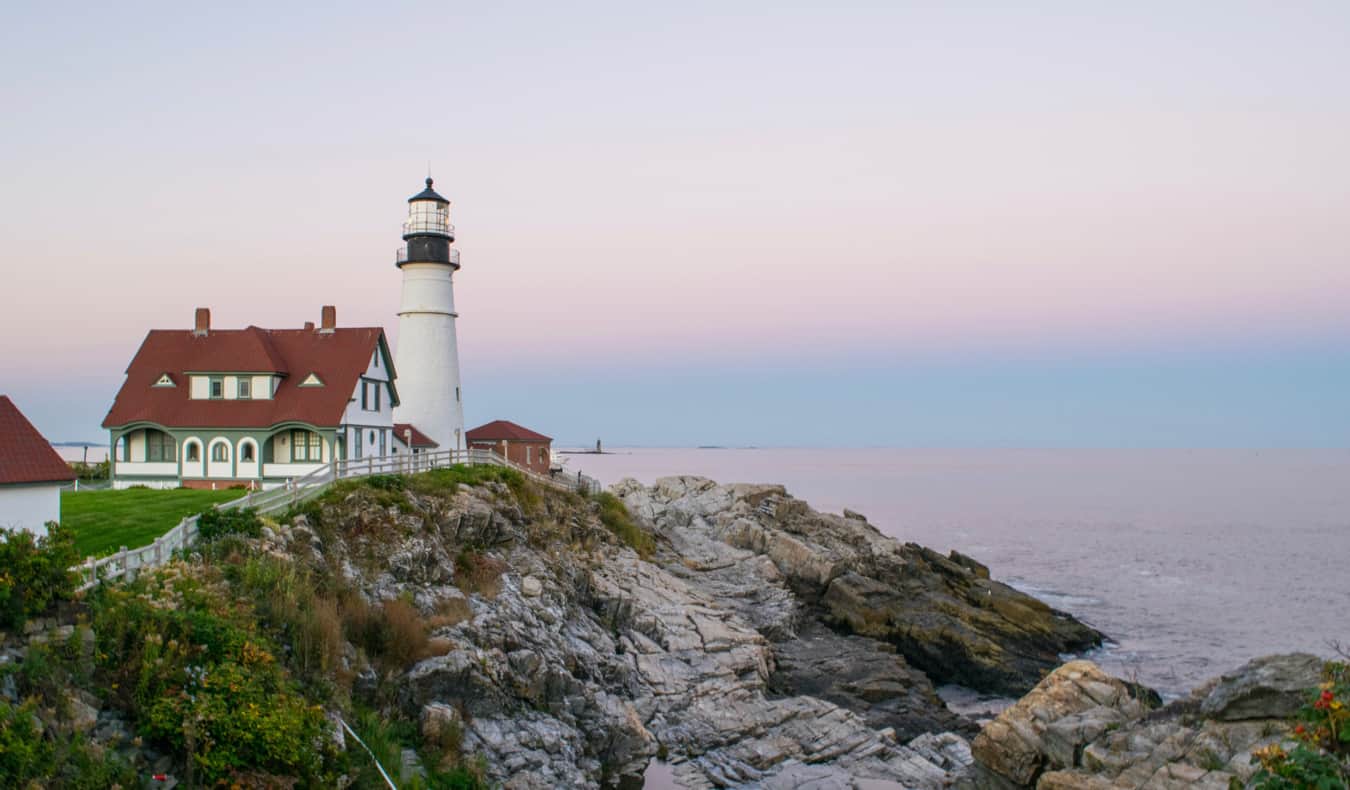 Posted: 5/13/22 | May 13th, 2022
I've said it before and I'll say it again: The United States is made for road trips. With its bustling cities, rugged national parks, and delicious eats, the sheer size and diversity of this country never cease to amaze me.
I've road-tripped the USA five times, spending a cumulative year exploring its cities, towns, and parks. To me, a road trip is the best way to explore the US. By driving the back roads and getting out of the cities, you really get to see the diversity and natural beauty of the country.
One region in particular that I love to drive around is New England.
Having grown up in Boston and gone to college in Western Massachusetts, I've spent a lot of my life in this part of the country. Last summer, I spent even more time here, exploring parts of Maine, Cape Cod, and upstate New York that I had never seen before.
And yeah, I'm biased because I grew up here, but I really do think New England is one of the most special areas of the country. It offers delicious seafood, friendly and welcoming people, incredible natural beauty, charm, and plenty of history.
And, given the fact the region is relatively small, it's easy to get around, so you can cover a lot of ground in a short amount of time.
If you're thinking of visiting, here's a suggested road trip around New England to help you get a feel for the region:

Days 1-3: Boston, MA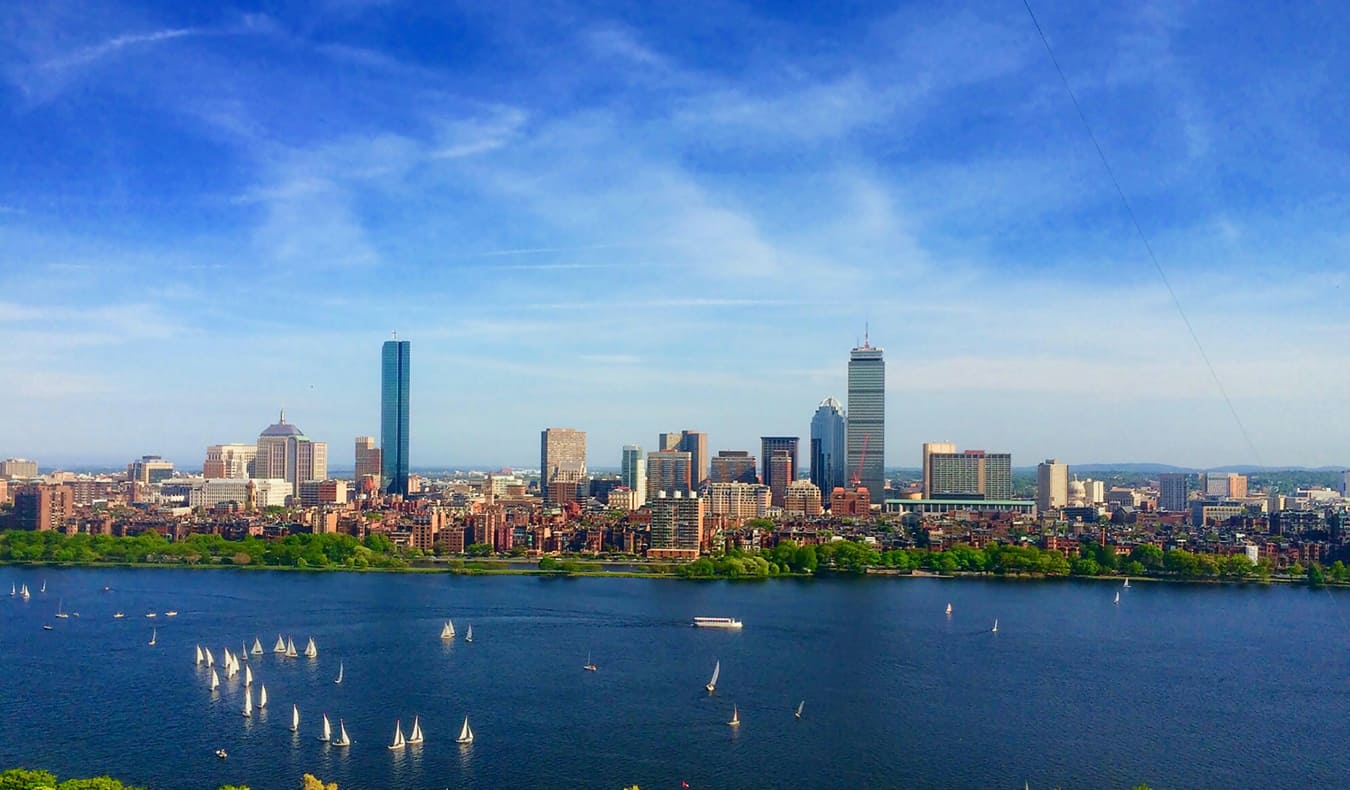 Kick things off in Boston, whose old colonial buildings testify to its historic roots. I grew up in this city and, even with all my world travels, it remains one of my favorites. Though one of the biggest cities in America, it has more of a "large-town" feel to it than that of a bustling metropolis. Here, you'll find friendly locals, die-hard sports fans, lively bars, world-class restaurants, and a ton of American history to keep you busy.
These are some of my favorite things to do in Boston:
Walk the Freedom Trail – This 2.5-mile (4km) route takes you through colonial Boston. Starting in the Boston Common and winding past Faneuil Hall, the Old State House, and Bunker Hill, this historical walk teaches you about life in colonial and revolutionary times. The tourism board also offers guided tours (tickets are $16 USD).
See the Museum of Fine Arts – This museum has over 450,000 pieces of fine art, from the pre-Columbian era to Italian Impressionism. It's one of the best collections in the country. Admission is $27 USD.
Visit Bunker Hill Monument – The Battle of Bunker Hill in 1775 was one of the first major clashes of the Revolutionary War. While the redcoats won, the Americans wore British forces down more than was expected. The monument stands 221 feet tall; you can climb to the top to enjoy the view (it's the best view of Boston). (Temporarily closed for restoration work).
Lounge in Boston Common – This is the oldest city park in the US, dating to 1634. It was once used as communal pastureland by Puritan settlers (they also executed some "witches" here as well). Today, it's a great place to relax, people-watch, and picnic.
Visit Harvard – Harvard University is the first and oldest university in the country (founded in 1636, far predating the United States). The campus offers free one-hour tours through the grounds and buildings. Afterward, grab a coffee and people-watch in the alternative and artsy Harvard Square.
Catch a game at Fenway Park – This is one of the oldest baseball parks in the country (it opened in 1912). Bostonians are die-hard Sox fans, so even if you don't like baseball, go for the cultural experience. Tickets start around $20 USD for standing room or bleacher seats, and $31 USD for the grandstand. Guided tours of the stadium are offered year-round as well. There are various tour options, but the standard guided tour lasts 90 minutes and costs $25 USD per person.
For more suggestions on what to do in the city (and there's plenty), check out my free guide to Boston.
Where to Stay
HI Boston – This is my favorite hostel in the city. It's clean, spacious, and social, and the staff are super friendly and helpful.
For more suggestions, here is my list of the best places to stay in Boston.

Days 4-5: Portland, ME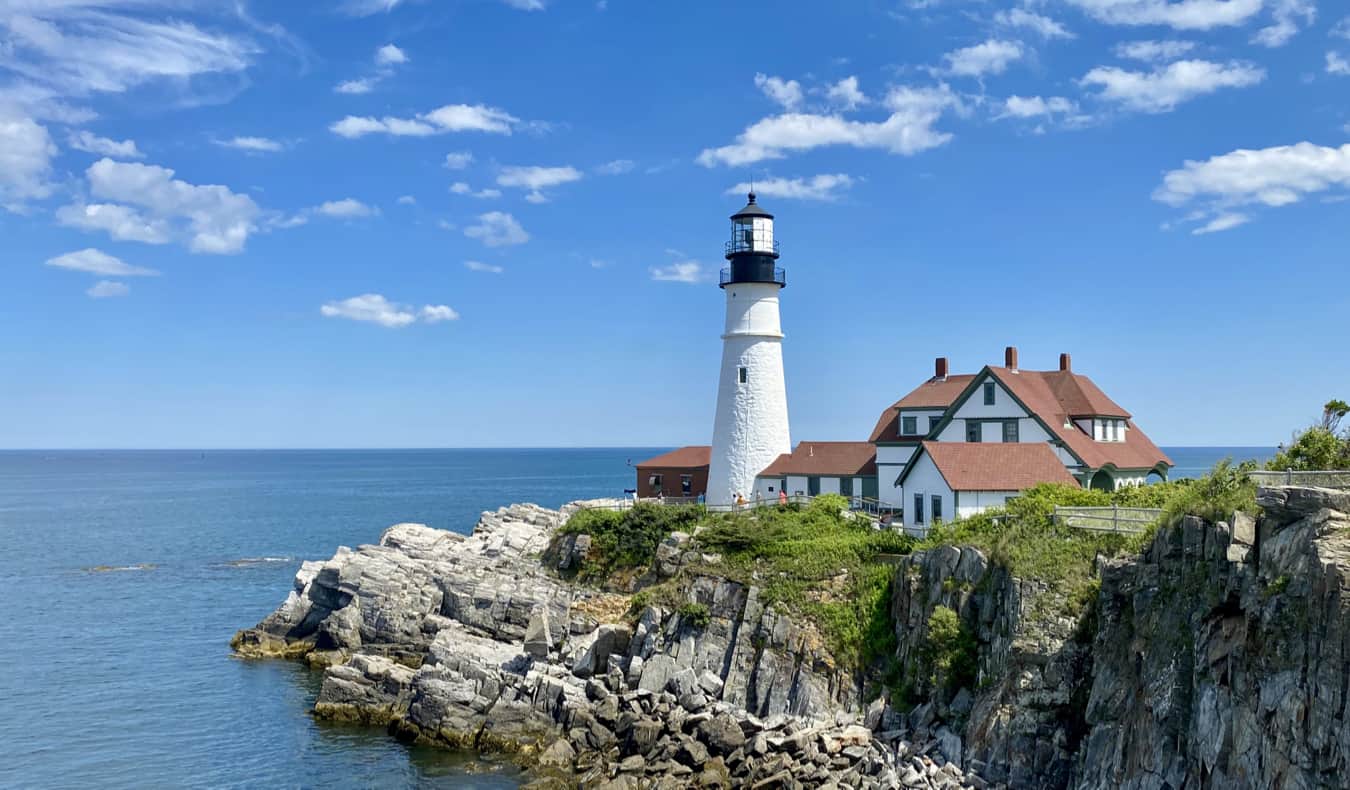 Located two hours from Boston, Portland, Maine, is your next stop. Due to its robust brewery scene, a historic downtown, lots of great seafood, and nearby coastal parks and lighthouses, I'm a huge fan of the city. I really got to explore it last summer for the first time since college and it's just a great place to spend a couple of days. Some must-see things to do:
Visit Peaks Island – This small island is home to around a thousand people. Located just 20 minutes off the coast, it's a laid-back place to eat, lounge, and check out the quaint shops. There's also a small World War II museum here, as well as a neat umbrella cover museum (it's more interesting than it sounds!).
Try a Holy Donut – Holy Donuts are made from Maine potatoes (which sounds weird, but they are incredibly tasty), so they are at least somewhat healthier than your standard donut. There's always a line, so try to get there early!
See the lighthouses – There are several historic lighthouses worth seeing nearby, including the Portland Breakwater (which was designed to look like a Greek monument), Spring Point Ledge (which was built in 1897 and is open for tours on weekends), and Portland Head Light (which was built in 1791).
Wander Victoria Mansion – This ornate mansion-turned-museum, built in 1860 and declared a National Historic Landmark in 1971, boasts a brownstone exterior and elaborate interior furnishings. It's incredibly lavish, shedding light on what life was like for the well-to-do in the late 19th century. Admission is $16 USD.
While you're in Portland, be sure to check out some of the city's best restaurants, including Duckfat (get the fries), Eventide Oyster Co. (best oysters in the city), and Bite into Maine (best lobster roll in the city). For drinks, head to Rising Tide Brewery.
Where to Stay
Black Elephant Hostel – This hostel has a cool, colorful interior and social atmosphere, and is perfectly located near lots of restaurants and shopping.
Days 6-8: Bar Harbor, ME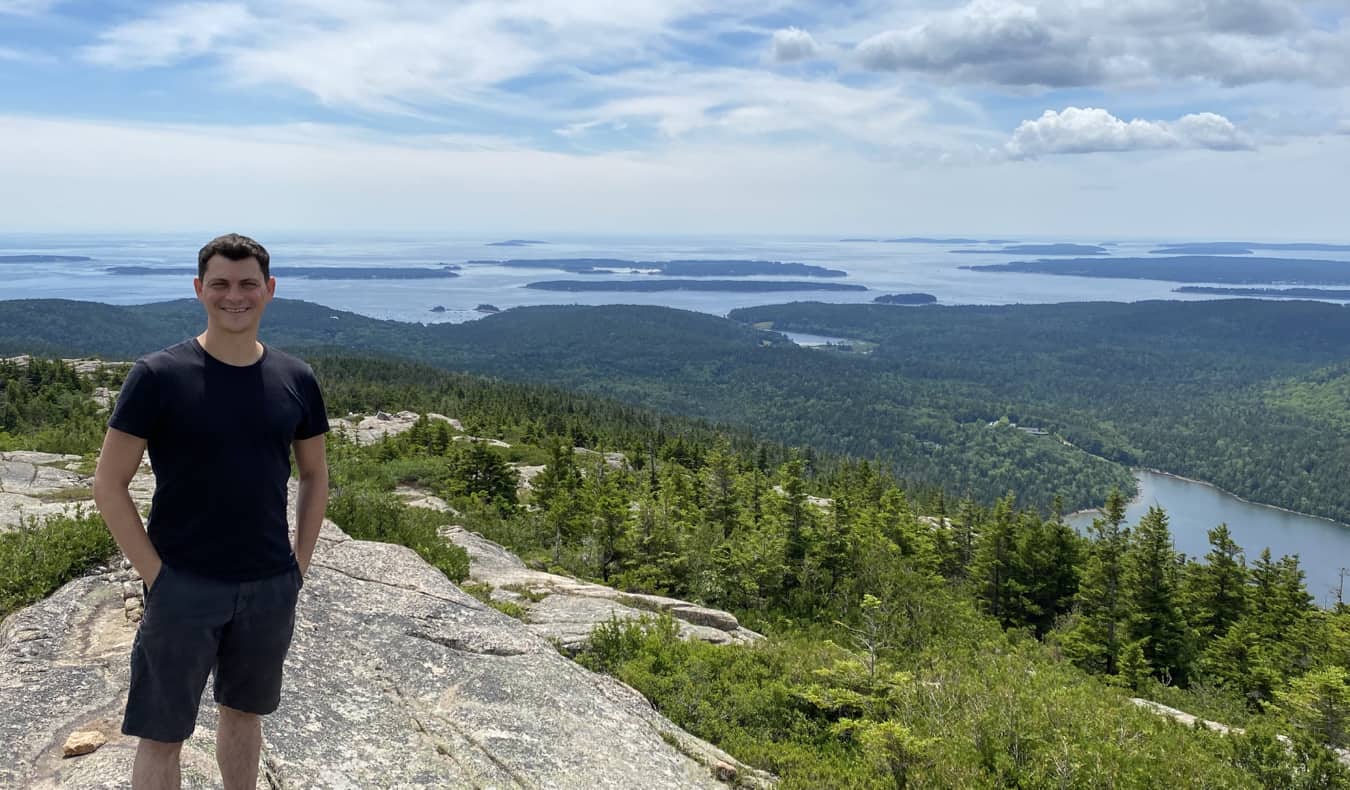 Just three hours north of Portland, Bar Harbor is the largest town near Acadia National Park, whose pristine stretch of 50,000 acres is home to Cadillac Mountain, the highest peak on the Atlantic coast. While the town itself has a population of just over 5,000 people, Bar Harbor sees a massive influx of people every summer. Be sure to plan ahead and hit the park early while you're here.
Moreover, on the way up from Portland, take Route 1 and stop for food along the way in any one of the numerous historic fishing towns. If you like oysters, stop at Glidden Point Oyster Farm.
Here are some things to see and do in and near Bar Harbor:
Explore Acadia National Park – This gorgeous national park encompasses forests, lakes, and mountains, and covers a large swath of the Atlantic coastline. It's incredibly popular in the summer for hiking, biking, camping, kayaking, and more. You could easily spend a couple of days just exploring the park. A 7-day vehicle pass is $30 USD and camping starts at $22 USD per night.
Visit Abbe Museum – This museum showcases the area's indigenous history and culture. It's very informative and sheds important light on a history often overlooked. It's part of the Smithsonian, so you know it's going to be good! Admission is $10 USD.
Like the rest of Maine, Bar Harbor has some wonderful places to eat. My favorites were the Travelin Lobster (best lobster roll in the area), Havana (upscale dining), and Rosalie's (delicious food all around).
Where to Stay
Bar Harbor Manor – This is a cozy hotel right outside Acadia National Park with lots of outdoor space to relax in, free Wi-Fi, and an indoor parlor with a fireplace.
Day 9: Bangor, ME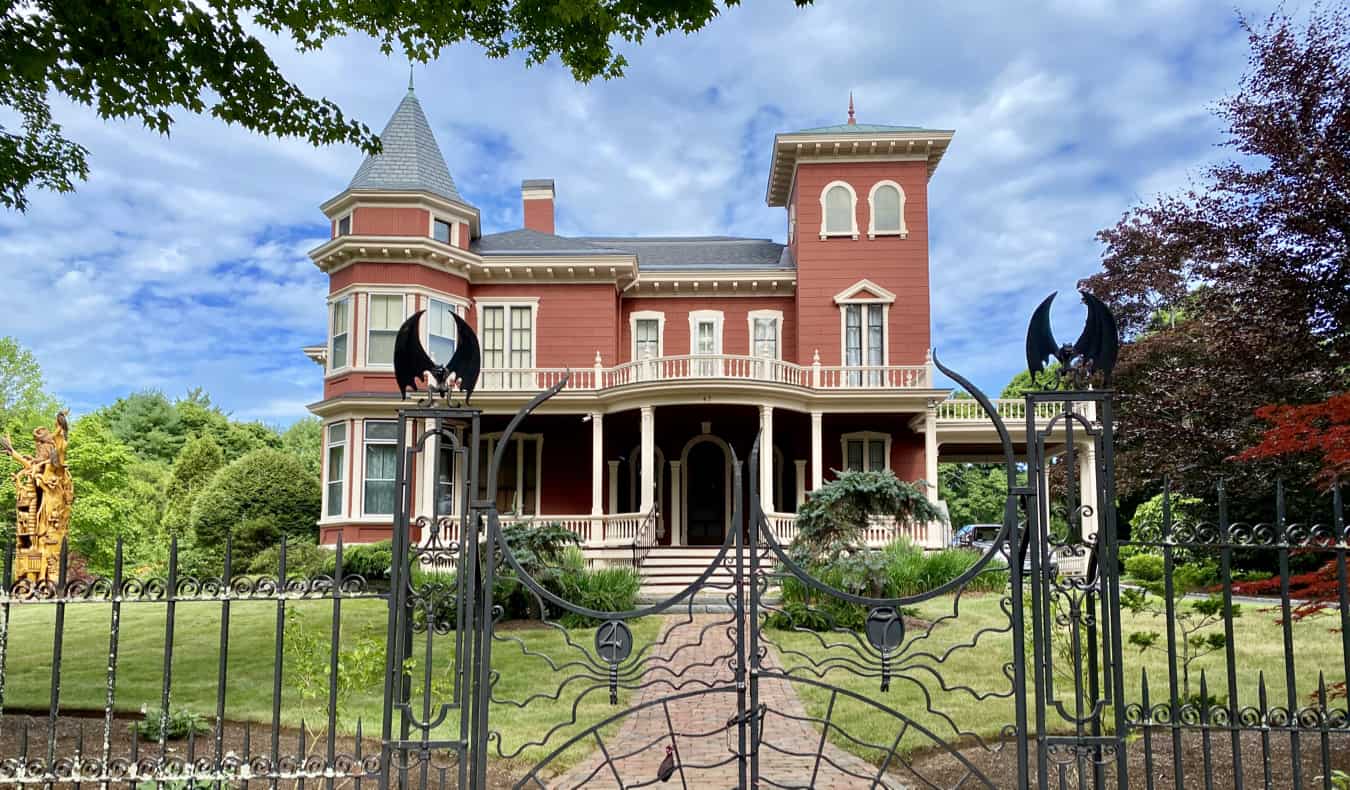 Bangor is just one hour away from Bar Harbor. Just 32,000 people call Bangor home, but it's a cute little town worth a night. There are a bunch of parks and breweries in town, and you can see Stephen King's house (he lives in Bangor).
My favorite places to eat are the Fiddlehead (delicious food all around) and Judy's (best diner breakfast). For a drink, head to Mason's Brewing.
Where to Stay
Bangor is a small town, so you'll want to compare prices on Booking.com and Airbnb to see what best suits your budget.

Days 10-12: Moosehead Lake, ME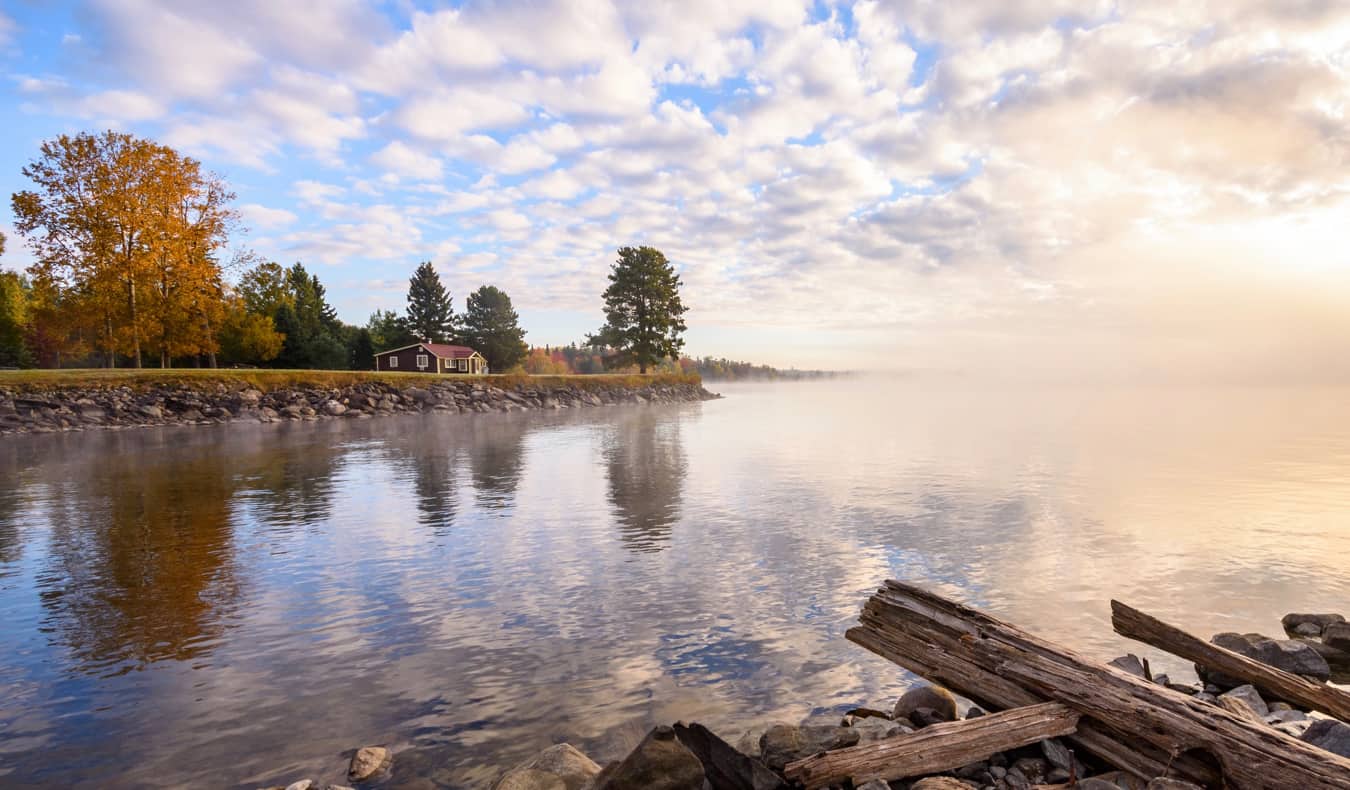 Moosehead Lake is just 2.5 hours north of Bangor. It's the second-largest lake in New England and the largest in the state. Spanning over 75,000 acres, it's perfect for fishing, boating, hiking, and relaxing. You can rent a boat or jet-ski, camp, or stay at one of the lodges.
Spend a couple of days here relaxing away from the crowds, hiking the plethora of trails, spotting moose, or taking part in all the lake activities on offer.
For dinner or drinks, head to the Stress Free Moose Pub in Greenville.
Where to Stay
Leisure Life – This accommodation is basic, but it's in a great location (in Greenville), and the staff are super helpful.
Days 13-14: Mount Washington, NH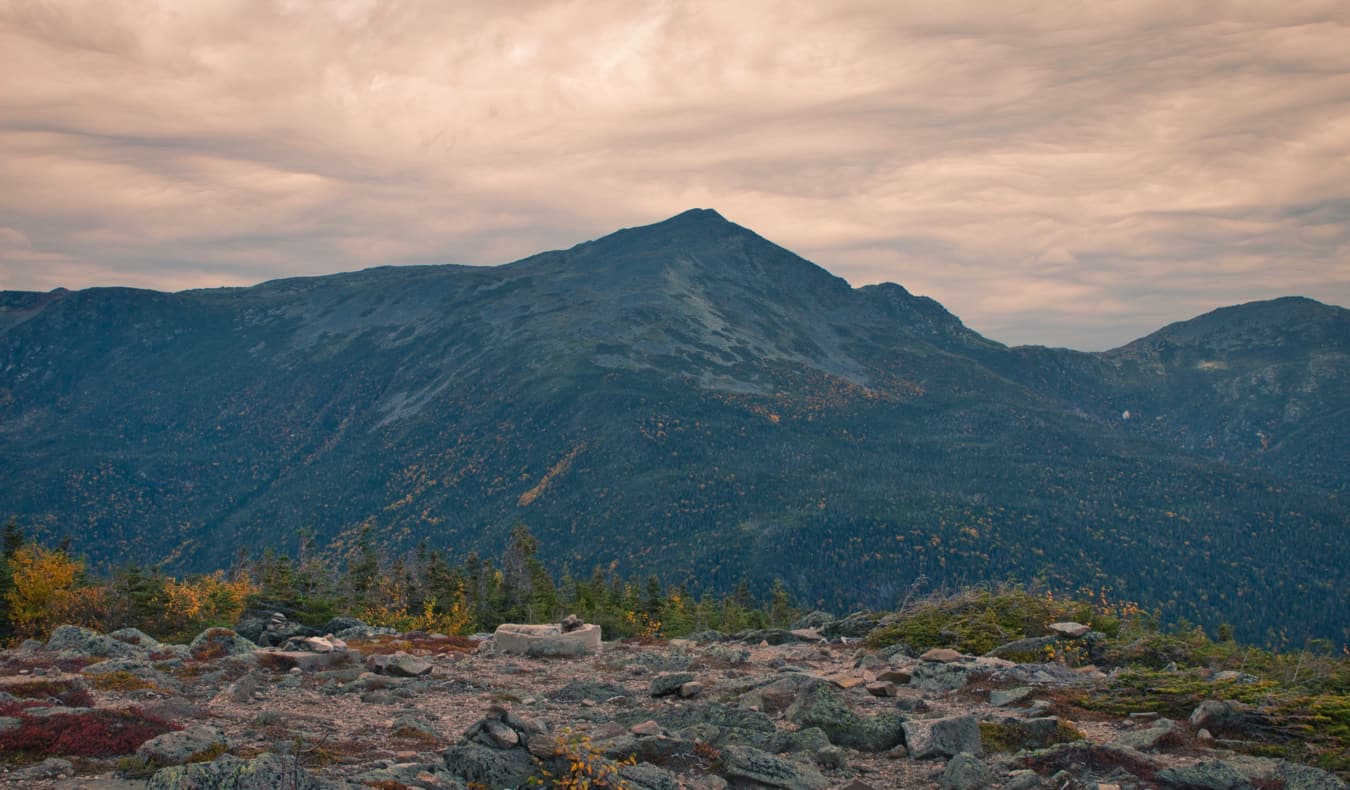 Mount Washington is just over 4 hours southwest of Greenville. It's in the Presidential Range of the White Mountains and is the highest peak in the Northeast. While you can hike to the top if you're experienced (it's known as the most dangerous small mountain in the world), you can also take a train to the summit, where there is an observation building.
Some of the best day hikes up the mountain are Tuckerman Ravine Trail (4.2 miles, strenuous), Lion's Head Trail (4.2 miles, strenuous), and Jewell Trail (5.2 miles, moderate).
Where to Stay
You can stay in nearby Gorham or Littleton. Check Booking.com and Airbnb to see what best suits your budget.

Days 15-17: Burlington, VT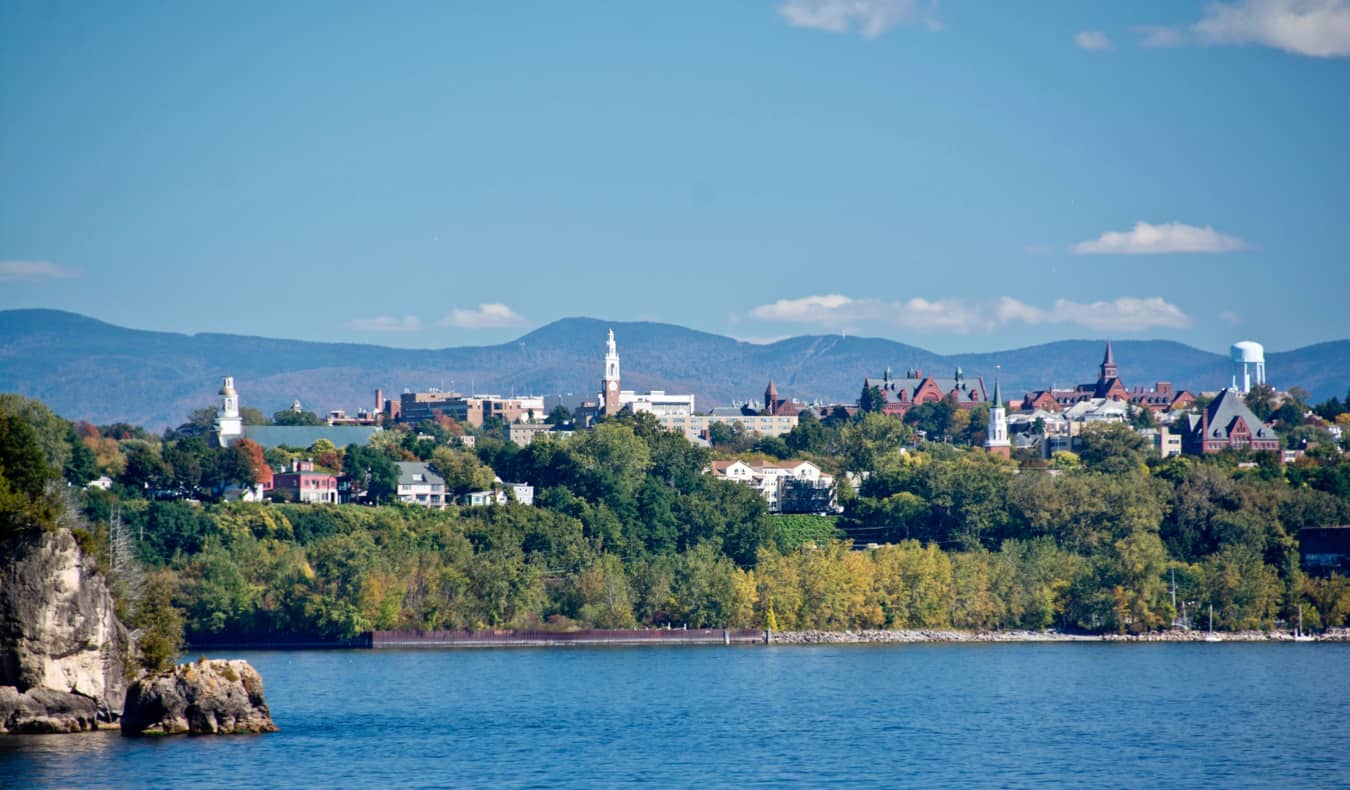 Located in northwest Vermont, around 4 hours from Mount Washington, Burlington is the largest city in the state. With just 42,000 people, it feels like a small town than major city. And, sitting on the shores of Lake Champlain, Burlington has a lot for outdoor enthusiasts, so try to come when the weather is nice!
Some of my favorite things to do here are the following:
Wander Church Street – This pedestrian-only thoroughfare is the heart of the city. Café-hop, browse the bookstores and other shops, and take in the slow pace of life.
Get out on the water – Spend some time out on the water and soak up the sun. Boat rentals, cruises, paddle boarding, kayaking — you can do it all here. There are also several beaches you can lounge on, with North Beach being the most popular.
Visit Ben & Jerry's – This is where the global ice cream brand originated. If you have more time, you can visit the nearby factory in Waterbury and see the "ice cream graveyard," where Ben & Jerry's commemorates its obsolete flavors.
Indulge in craft beer – Burlington is a craft beer mecca, home to over a dozen breweries. Go bar- or brewery-hopping to taste the best the city has to offer. Local favorites include Foam Brewers, Zero Gravity, Fiddlehead Brewing Company, and the Burlington Beer Company.
Where to Stay
There are no hostels here, so compare prices on Booking.com and Airbnb to see what best suits your budget.

Days 18-19: Green Mountain National Forest, VT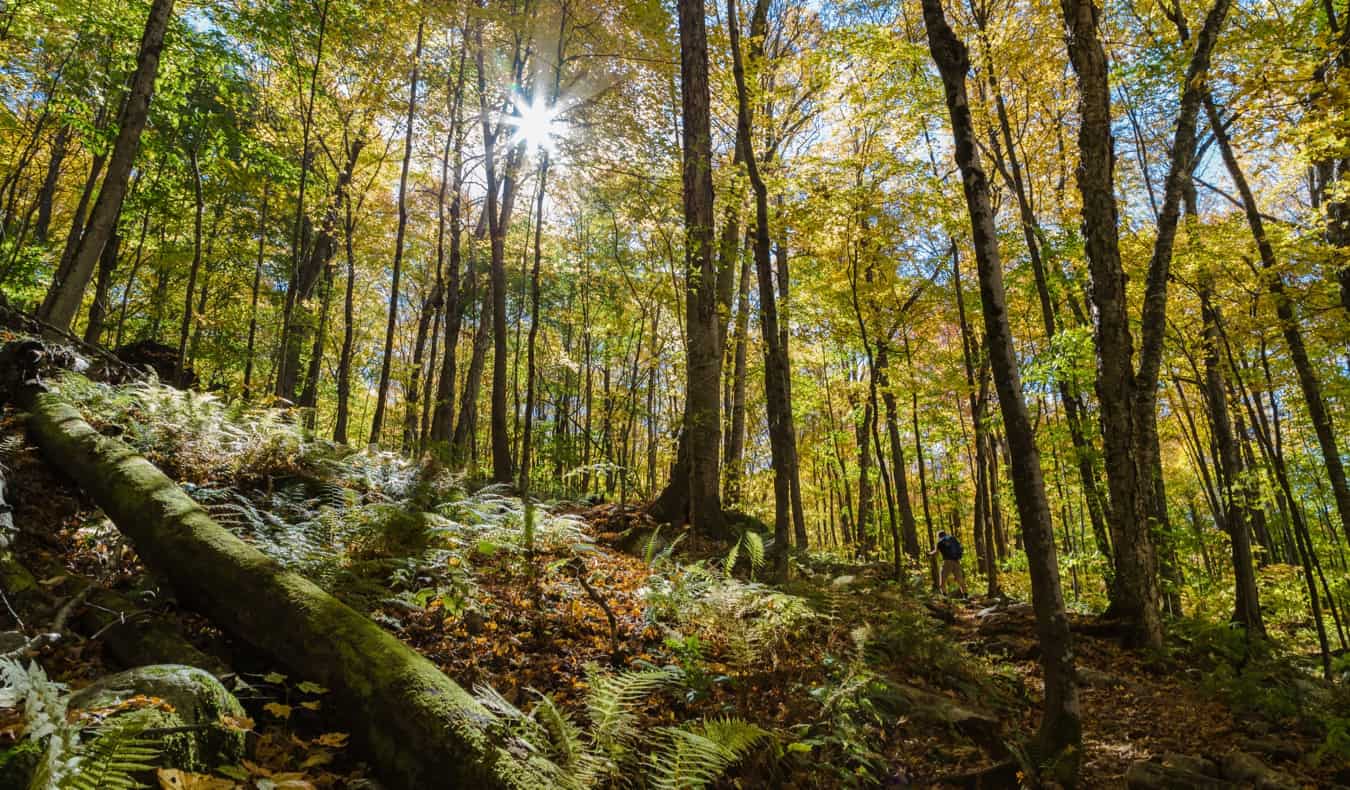 Spanning almost 400,000 acres, the Green Mountain National Forest is a gorgeous landscape home to all kinds of wildlife, including bears, moose, coyotes, beavers, deer, and more. Established in 1932, it's a beautiful place for a day hike or multiday trip (parts of the 2,190-mile Appalachian Trail can also be found here).
Highlights include Thundering Falls (a 140-foot waterfall), the Long Trail (a 272-mile hike and the oldest long-distance trail in the country), and the panoramic view from the 4,000-foot Camel Hump summit.
Since it's a national forest, camping here is free (unless signs advise otherwise).

Days 20-22: The Berkshires, MA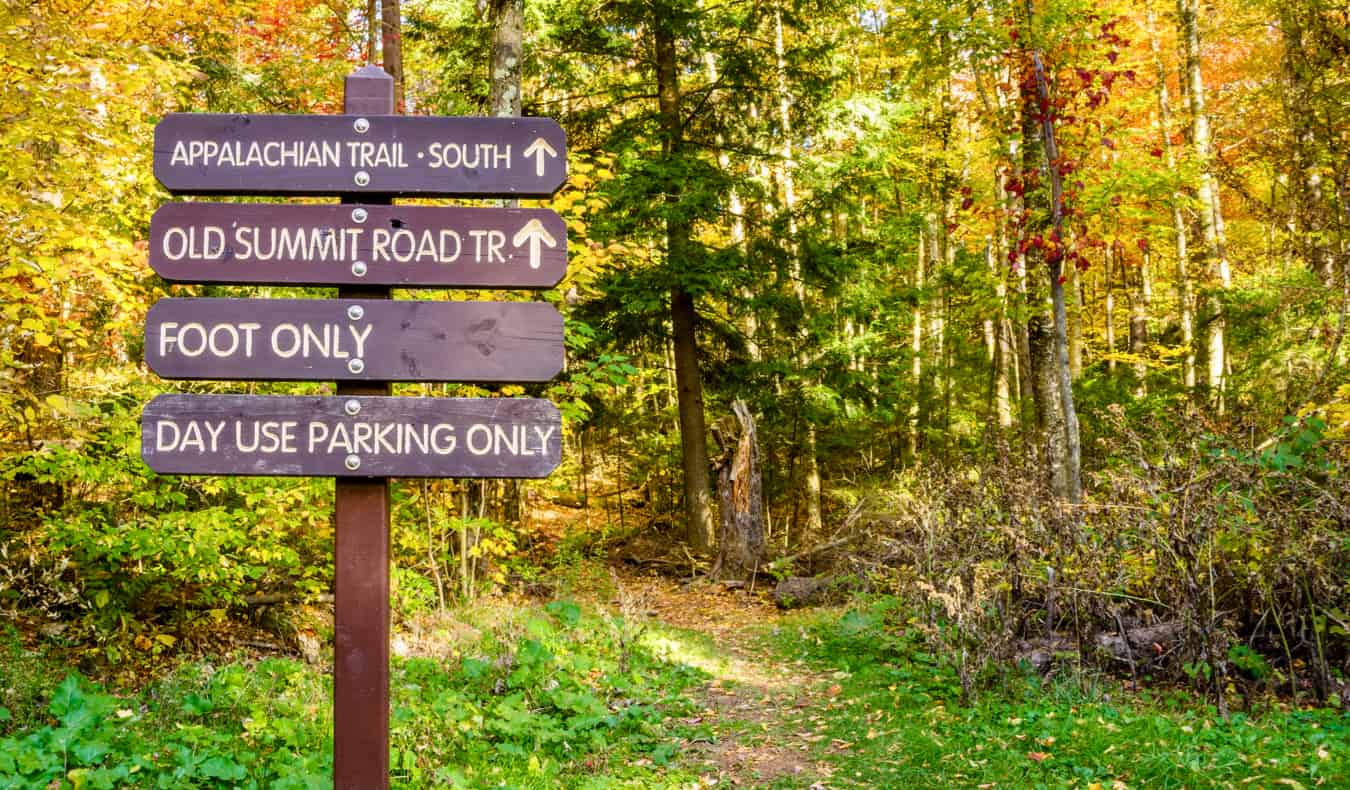 Two hours south of the Green Mountain National Forest are the Berkshires. This mountain range in western Massachusetts is dotted with small villages and charming towns. It's a popular vacation destination for hiking, skiing, and autumn drives to see the changing foliage. The region has something for everyone and is a perfect spot for anyone looking for outdoor activities or a romantic getaway. There are lots of summer and fall markets here too.
Here are some things to see and do:
Hike Mount Greylock – Standing 3,491 feet tall and located in a state park encompassing over 12,000 acres, Mount Greylock is the highest peak in Massachusetts. There are several trails that lead to the summit (including a portion of the Appalachian Trail). The hike takes around 90 minutes, and the views from the top are absolutely breathtaking — you can see for miles!
Visit the Norman Rockwell Museum – Norman Rockwell, the prolific American painter and illustrator, spent much of his life in Stockbridge. A museum was established there to showcase his life and works, highlighting the evolution and impact of his art. Admission is $20 USD.
Explore Natural Bridge State Park – Located in North Adams, this park is home to a natural bridge of white marble (which is over 550 million years old) as well as an old marble quarry. There's an easy trail around the bridge and quarry, and plenty of relaxing fields and meadows to picnic in. Parking is $20 USD for out-of-state residents.
Where to Stay
There are no hostels here, so compare prices on Booking.com and Airbnb to see what best suits your budget.

Day 23: Amherst, MA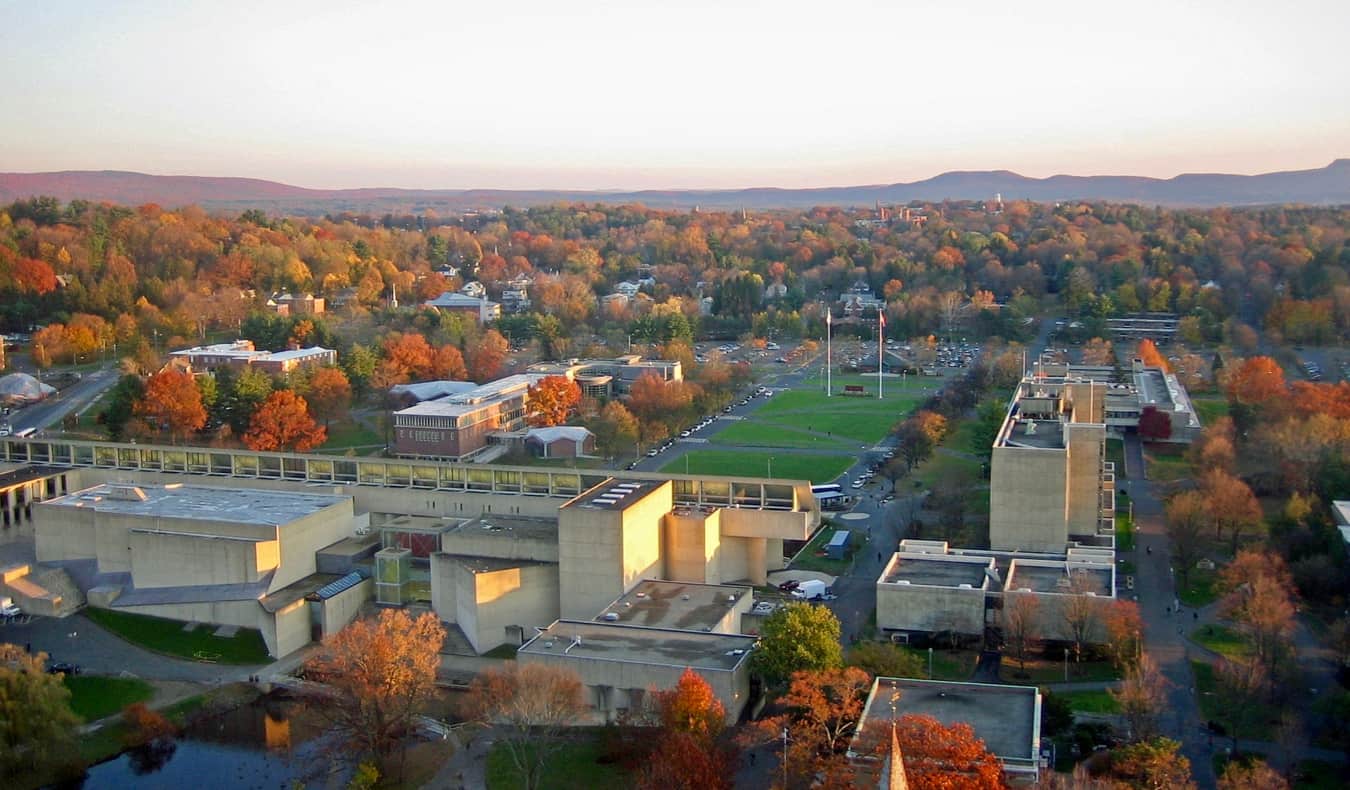 Amherst is a vibrant college town and the hub of the Five College Consortium. In fact, I went to school at the nearby UMass campus. Spend a night here and enjoy the town's cafés, bookstores, and restaurants.
Be sure to tour the Emily Dickinson Museum, which commemorates the poet (she was born in Amherst in 1830). The house where she was born and grew up, now converted into a museum, includes artwork, artifacts, clothing, and poetry from Dickinson's life. There are often events and poetry readings here, so check the website to see what's on during your visit. Guided tours last 60 minutes and cost $15 USD. Currently closed for restoration work.
As for food, Antonio's Pizza is a must (they have some really inventive toppings). I ate a lot of it during college! I'm also a big fan of Black Sheep for sandwiches and House of Teriyaki for Japanese food.
Where to Stay
There are no hostels here, so compare prices on Booking.com and Airbnb to see what best suits your budget.

Day 24: Back to Boston
It's just a short two-hour drive back to Boston, so feel free to stop along the way to stretch your legs. There are plenty of places to stop along the way or just do more things in Boston!

Bonus Destination: Cape Cod, MA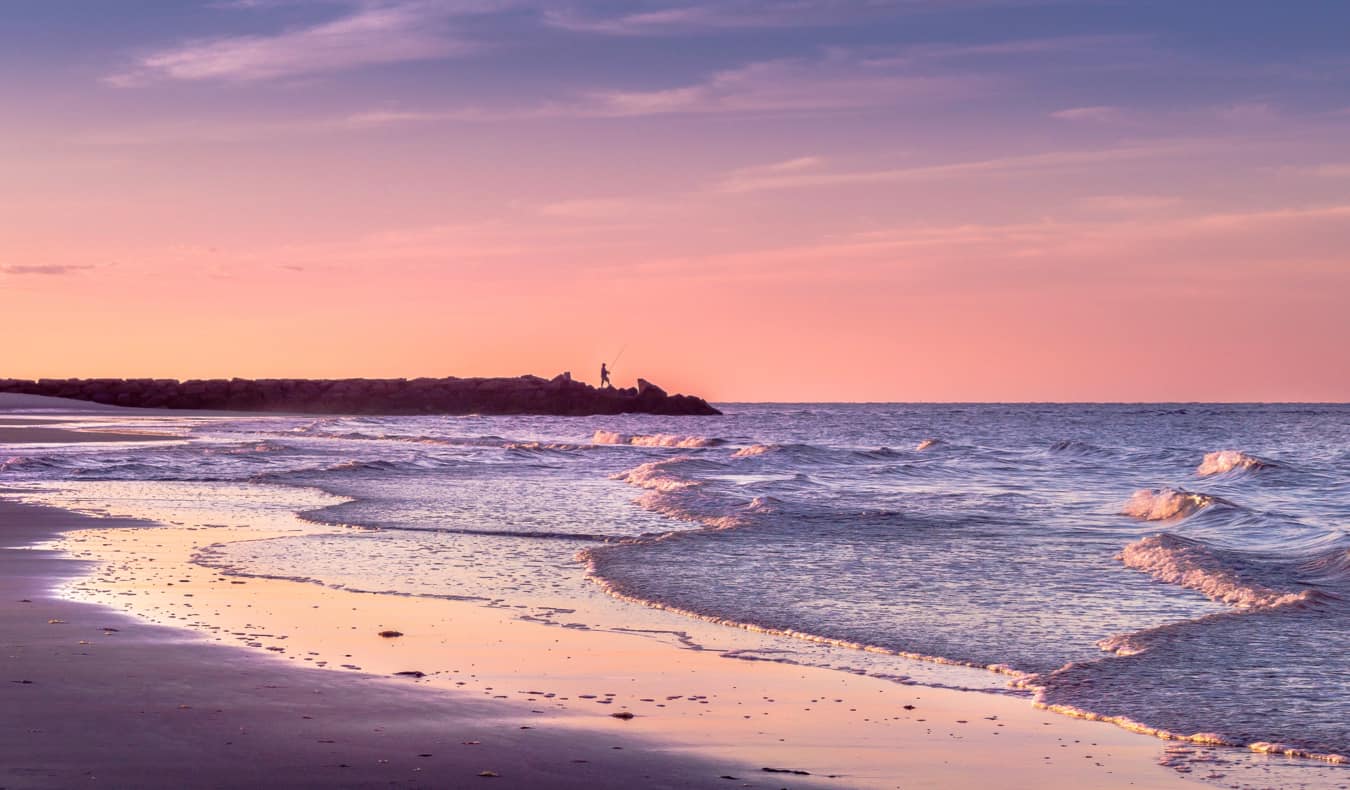 If you have more time, head to Cape Cod. You'll find pretty villages, picturesque lighthouses, tasty seafood shacks, and endless shorelines. It's where everyone in the region goes for the summer. You could spend weeks here if you wanted!
Here are some things to see and do during your stay:
Go whale watching – From April to October, you can see finback, minke, and humpback whales, as well as dolphins and seals. Tours cost around $67 USD.
Hike or bike the National Seashore – Created in 1961 by JFK, this park spans over 43,000 acres. There are 11 hiking trails, as well as half a dozen cycling trials. All of them are well marked so it's an easy way to stretch your legs and take in the beautiful landscape.
Visit some lighthouses – There are dozens of picturesque lighthouses around Cape Cod, some of which are open to the public. Don't miss Nauset, Nobska, and Highland lighthouses.
***
New England is one of the most beautiful parts of the United States. Its size makes it perfect for road trips, offering a nice mix of cities, small towns, and stunning natural beauty. It also has some of the best seafood in the country, lots of hiking and biking opportunities, and some of the friendliest people in the country. I'm proud to have grown up in this region and encourage you to explore my backyard!
Need a car for your trip? Use the widget below to find the best deals with Discover Cars:

Book Your Trip to the United States: Logistical Tips and Tricks
Book Your Flight
Use Skyscanner to find a cheap flight. They are my favorite search engine because they search websites and airlines around the globe, so you always know no stone is being left unturned.
Book Your Accommodation
You can book your hostel with Hostelworld as it has the biggest inventory and best deals. If you want to stay somewhere other than a hostel, use Booking.com as it consistently returns the cheapest rates for guesthouses and hotels.
Don't Forget Travel Insurance
Travel insurance will protect you against illness, injury, theft, and cancellations. It's comprehensive protection in case anything goes wrong. I never go on a trip without it, as I've had to use it many times in the past. My favorite companies that offer the best service and value are:
Looking for the Best Companies to Save Money With?
Check out my resource page for the best companies to use when you travel. I list all the ones I use to save money when I'm on the road, and I'm sure they will do the same for you.
Need an Affordable RV for Your Road Trip?
RVshare lets you rent RVs from private individuals all around the country, saving you tons of money in the process. It's like Airbnb for RVs.
Want More Information on the United States?
Be sure to visit our robust destination guide on the USA for even more planning tips!