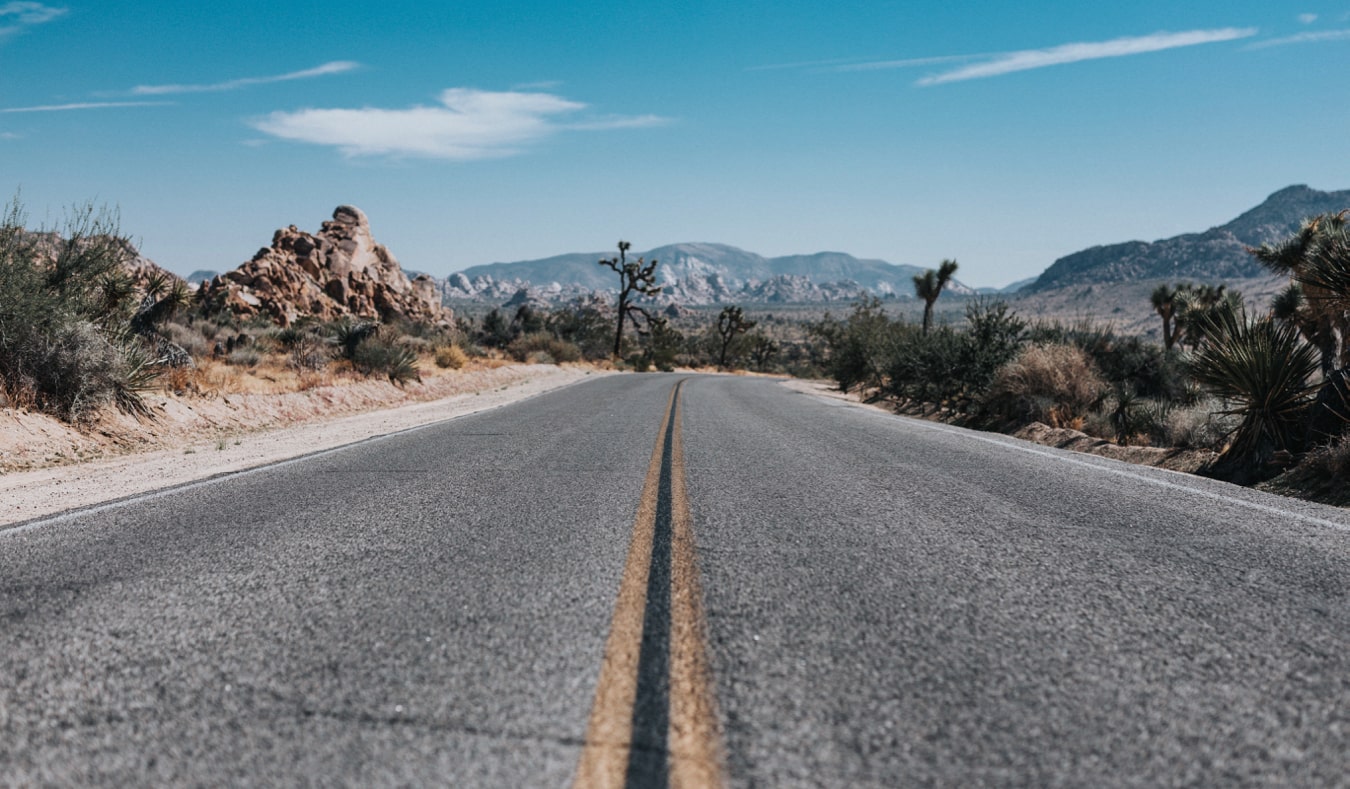 Posted: 5/12/22 | May 12th, 2022
California is the third-largest state in the country and home to over 40 million people, as well as a range of environments and landscapes: dense forests in the north, rugged mountains in the east, majestic deserts in the south, world-class beaches on the coast, and the fabulous wine regions in the west and in the Central Valley.
And it's perfect for road trips.
I've already outlined an awesome seven-day itinerary for Southern California, but today I wanted to share a longer, more comprehensive route for anyone who has a few weeks to explore more of the state's cities and landscapes.
Even with three weeks, you'll still miss a lot of great spots in this state (I mean, you could spend months traveling California), but this suggested itinerary hits some of my favorite major — and not so major — places.

Days 1–3: San Francisco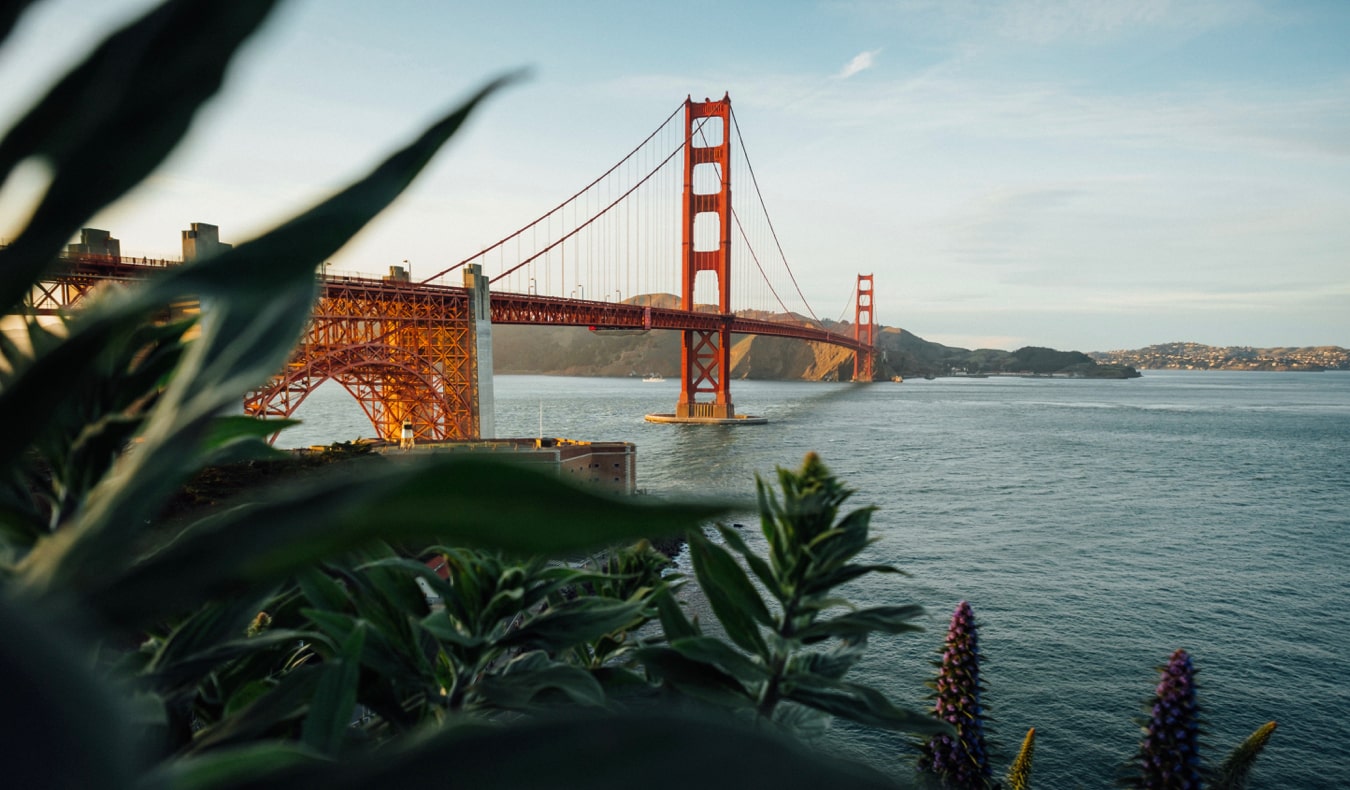 San Francisco is one of the most recognizable cities in the US. Home to hippies, yuppies, techies, students, and a sizable immigrant community, it's vibrant and diverse. Here's a list of a few of my favorite things to see and do there:
Walk the Golden Gate Bridge – When it opened, the Golden Gate Bridge was the world's longest and tallest suspension bridge, stretching some 4,200 feet. It offers incredible views of the bay and the ships coming and going. You can walk across it too.
Tour Alcatraz – Alcatraz is one of the country's most infamous former prisons. It housed some of the worst criminals, such as Al Capone. Today, it's a national landmark in which you can take tours of the prison, step foot in the cells, and learn about its history. Admission is $41 USD (this includes round-trip transportation by boat, entrance fees, and an audio guide).
Visit the Beat Museum – Dedicated to the 1950s Beat Generation, this unique museum houses original manuscripts, rare books, letters, and more from authors like Jack Kerouac and Allen Ginsberg. It also holds regular events, so check the website to see if anything is happening during your visit. Admission is $8 USD.
Take a food tour – San Francisco is known for its foodie culture. If you want to cast a wide culinary net and try a lot of different cuisines and dishes, consider taking a food tour. Some companies to check out are SF Native Tours and Secret Food Tours. Tours are generally around $79 USD.
Explore Chinatown – When immigrants from China first came to America, many set up shop in San Francisco. Today, in the biggest Chinatown in the US, you'll find some of the best Chinese food in the country, as well as wonderful teahouses, bars, souvenir stalls, and fortune cookie makers.
Relax at Golden Gate Park – This gigantic park is a great place to walk or relax. It features a Japanese garden, museums, an arboretum, a carousel, and many hiking and walking trails. It's 20% bigger than New York's Central Park, so you easily could spend an entire day here!
For more suggestions, here's a detailed list of things to see and do in San Francisco.
Where to Stay
HI San Francisco – Downtown – HI Downtown has some standard perks, like free breakfast and free towels, but the staff also organize a lot of events, including pub crawls, trips to Muir Woods and Yosemite, and bike tours across the Golden Gate Bridge.
Green Tortoise Hostel – This lively hostel is my favorite in the city. It offers free breakfast, free dinners multiple times per week, and even a free sauna! It's a party hostel, so be sure to stay here only if you're looking to meet people and get rowdy.
For more suggestions, here's a full list of my favorite hostels in San Francisco!
And if you need a rental car to kick-start your trip, check out Discover Cars. They search rental agencies big and small to find the best deals.

Day 4: Big Sur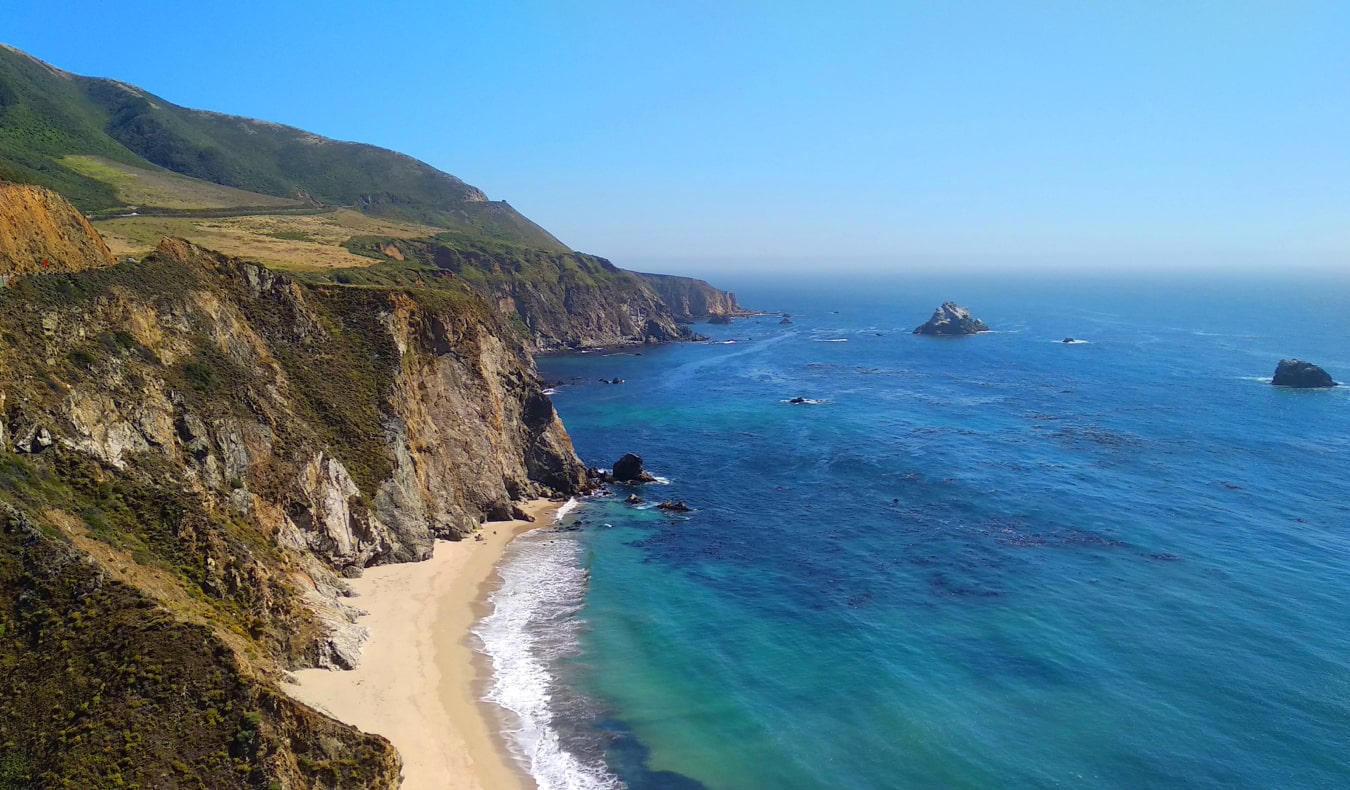 On the coast, just over two hours south of San Francisco is a 90-mile expanse of stunning views and massive redwoods known as Big Sur. There are plenty of beautiful beaches, hiking trails, viewpoints, and campgrounds in case you want to stay overnight (which I recommend). It's one of the most beautiful stretches of craggy, unspoiled coastline in the state, so take your time exploring as you head south.
Where to Stay
I suggest staying at least one night around Big Sur (or just south of the region) to split up the drive to LA. If you don't have camping gear, Airbnb has a lot of places around the area. You can also just pop into any of numerous cheap motels nearby too.

Days 5–7: Los Angeles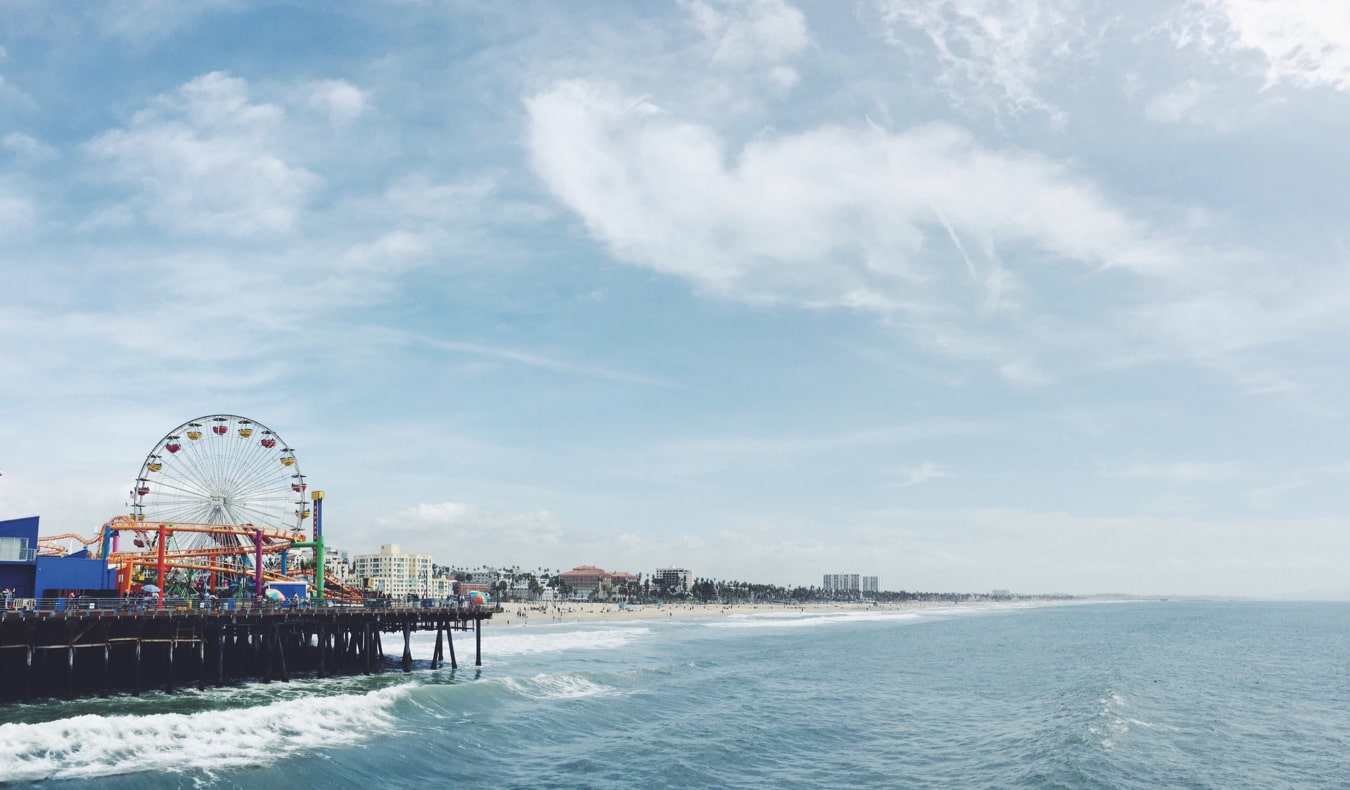 Though I hated it when I first visited, I've come to love Los Angeles. It's not a "tourist" city: everything is spread out and there are not as many attractions as you'd expect. But if you come to LA and go with the flow like a local, you'll see why people love it so much. This is a city where you eat, drink, hike the area's many trails, and linger in a coffee shop.
Here are some suggestions on how to fill your days:
Hit the beach – Venice Beach is an iconic LA hot spot where you'll encounter all kinds of street performers, surfers, rollerskaters, and locals and tourists alike soaking up the sun. Other beaches worth checking out are Carbon Beach, Santa Monica State Beach, Huntington City Beach, and El Matador.
See the Le Brea Tar Pits – Located in Hancock Park, these natural asphalt pits have existed for over 50,000 years. Tons of fossils preserved for centuries have been found in them, and there's a museum nearby that has lots of interesting information about them and how they came to be. Adult admission is $15 USD.
See the Hollywood Sign – You can snap pictures of the sign from pretty much anywhere in Hollywood. However, it's also possible to hike up to the sign itself to take in the view. The three trails that you can take (from easiest to hardest) are the Mt. Hollywood Trail, the Brush Canyon Trail, and the Cahuenga Peak Trail. Bring water, because the hike will take a few hours.
Visit LACMA – Home to some 150,000 works, the LA County Museum of Art is the largest art museum in the western USA. It has collections from pretty much every era throughout history and every region of the world. Admission is $25 USD.
See The Last Bookstore – This is one of my favorite bookstores in the world. It also sells records, has art displays, and features a cool upstairs area with cheap used books. Browse the shelves, grab a coffee, and buy a book for your journey.
Stroll down Hollywood Boulevard – Don't miss the Walk of Fame (where celebrities have their names engraved in the sidewalk) and Grauman's Chinese Theatre (featuring stars' handprints and footprints).
Tour the Getty Museum – This art museum opened in 1997 and boasts a diverse collection of paintings, manuscripts, drawings, and other artwork. The collection runs from the eighth century to the present day, so there is something for everyone. Admission is free.
Go hiking – Get out and stretch your legs on the city's hiking trails. Some worth checking out are the Charlie Turner Trail (90 minutes), Baldwin Hills (30 minutes), Runyon Canyon (45 minutes), Portuguese Bend Reserve (3 hours), and Echo Mountain (3-3.5 hours).
Visit The Broad – This contemporary art museum is one of the city's newest. Opened in 2015, it has over 2,000 pieces of art. It also has a rotating series of temporary exhibitions too (check the website to see what's on during your visit). Admission is free, though you must reserve a timed entry slot in advance.
For a much longer list on what to see and do in LA, check out my Los Angeles travel guide.
Moreover, the city also has innumerable world-class food options. Some places I really like are Musso & Frank Grill, Dan Tana's, Meals by Genet, The Butcher's Daughter, and Sugarfish.
Where to Stay
Banana Bungalow Hollywood – A laid-back but social hostel that organizes lots of activities and makes it easy to meet people. If you want to party and have fun, this is the place for you!
Freehand Los Angeles – This hostel/hotel features designer rooms with comfortable beds, a rooftop pool and bar with amazing views of the city, a lobby bar, a restaurant, and even a fitness center.
For more suggestions, here's a list of my favorite hostels in Los Angeles.

Days 8–9: San Diego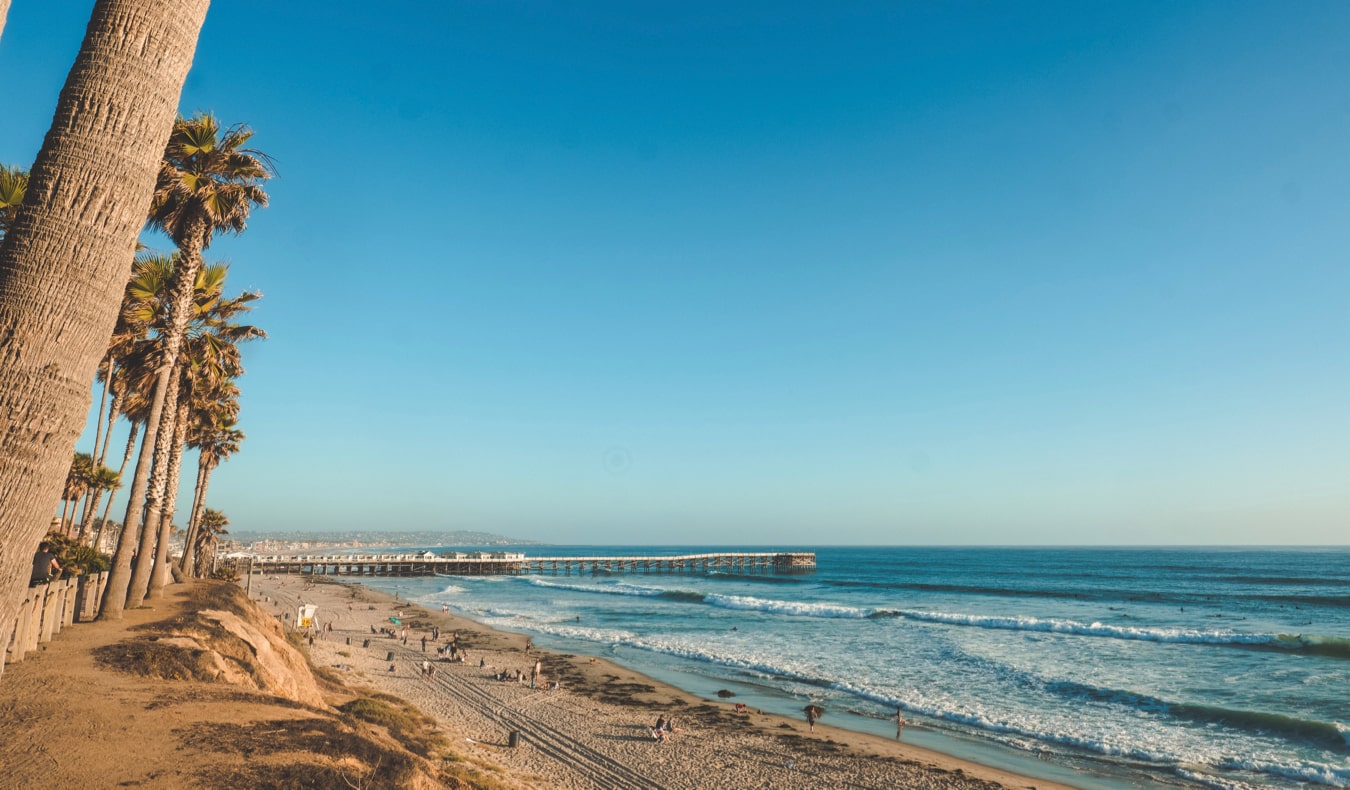 San Diego, just two hours down the coast, has just as much to offer. It's easier to navigate (since it's smaller), the weather is always perfect, the beaches are better, and it's cheaper too. After LA, it's my favorite city in the state. Spend a day or two soaking it in.
Here are some suggestions for things to see and do during your visit:
Visit the USS Midway Museum – This aircraft carrier, commissioned right after World War II, was the largest ship in the world until 1955 and saw action in numerous conflicts, including Vietnam. It was decommissioned in 1992 and became a museum. You can explore the flight deck as well as many of the rooms below. Admission is $26 USD.
Hike Point Loma – Walk out to the tip of the peninsula where Europeans first arrived in California and enjoy the serene views, visit the lighthouse (built in 1855), and watch locals climb the rocks and cliffs of Osprey Point.
Explore the San Diego Zoo – This is one of the best zoos in the country. Located in Balboa Park (see below), it has over 3,500 animals and 700,000 plant species. It's a massive, 1,800-acre park where you could easily spend an entire day. If you're traveling with kids, don't miss it. A one-day adult pass is $67 USD.
Admire Balboa Park – In addition to the zoo, Balboa Park also offers dozens of museums, as well as walking paths, sports fields, gardens, greenhouses, stadiums, theaters, and much more. It's one of the oldest recreational parks in the country.
Enjoy Pacific Beach – If you want to soak up the sun, swim, or surf, head to Pacific Beach. If you're a night owl, the area also has lots of bars, clubs, and restaurants.
Go whale-watching – California gray whales, which can grow up to 49 feet and live for over 70 years, migrate from Alaska to Mexico each year between December and April. They are incredible to see up close, and tours are quite affordable (usually around $35 USD).
Relax in Belmont Park – This is a kitschy amusement park right next to the ocean. It has a few classic rides, as well as games and lots of greasy (and delicious) snacks. It's cheesy but fun!
Go surfing – Whether you're a veteran or a newbie, grab a board and hit the waves. There's some awesome surfing here. You can usually rent a board for around $35 USD a day. Lessons cost around $150 USD and last 90 minutes.
Where to Stay
HI San Diego – HI San Diego organizes lots of events and tours that make it easy to meet other travelers. Breakfast is included, and there's also a big kitchen so you can cook your own food to save money.
ITH Adventure Hostel – This is an eco-friendly hostel with a vegetable garden (guests get free veggies), a recycling and compost program, and even backyard chickens. There is lots of outdoor common space to relax in too.
If you're on a budget, here's a list of the best hostels in San Diego for you.

Days 10–12: Joshua Tree National Park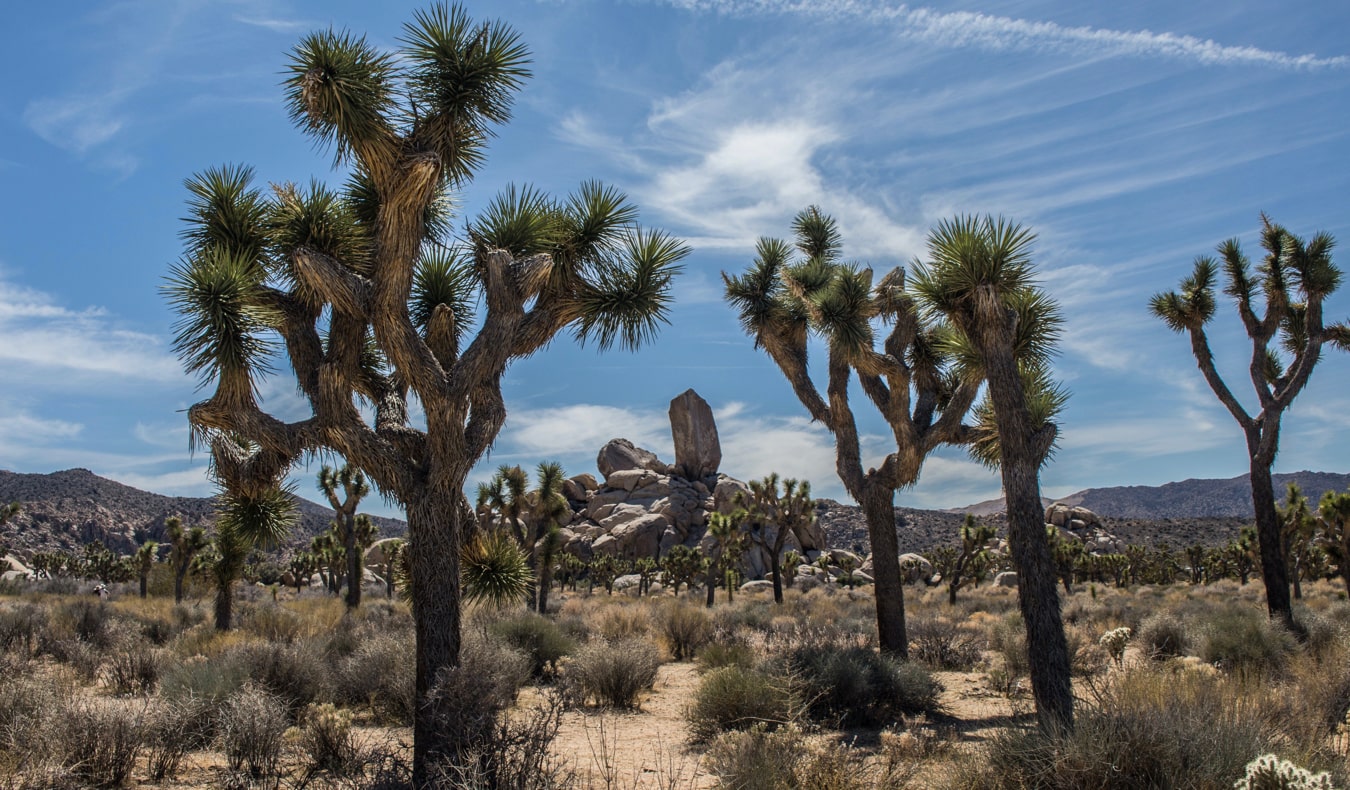 Located just under three hours from San Diego and sandwiched between the Mojave and Colorado Deserts, this is where you'll find the iconic Joshua trees (Yucca brevifolia), twisted multi-branched trees. Towering boulders dot the arid landscape and swaths of cacti poke up from the hard dirt. It's an otherworldly place perfect for hiking, camping, and escaping the busy cities along California's coast.
The park was declared a national monument in 1936 and designated a national park in 1994. There are a lot of trails here, so consult the trail map when you visit. Some of my favorites are:
Barker Dam Trail – A quick 1.1-mile loop on which you can see wildlife such as rabbits, bighorn sheep, and all kinds of birds.
Wall Street Mill – An easy 2.8-mile hike that leads to an old mill used to refine ore from nearby gold mines.
Ryan Mountain – A steep 3-mile hike offering some incredible views.
Split Rock Loop – A quiet 2-mile hike with lots of neat rock formations.
A seven-day vehicle pass for the park is $30 USD (it allows multiple entries in case you stay in one of the nearby towns).
Where to Stay
Airbnb is the best option if you don't have your own camping gear, although there are also glamping and more rustic options.

Days 13–15: Sequoia National Park & Kings Canyon National Park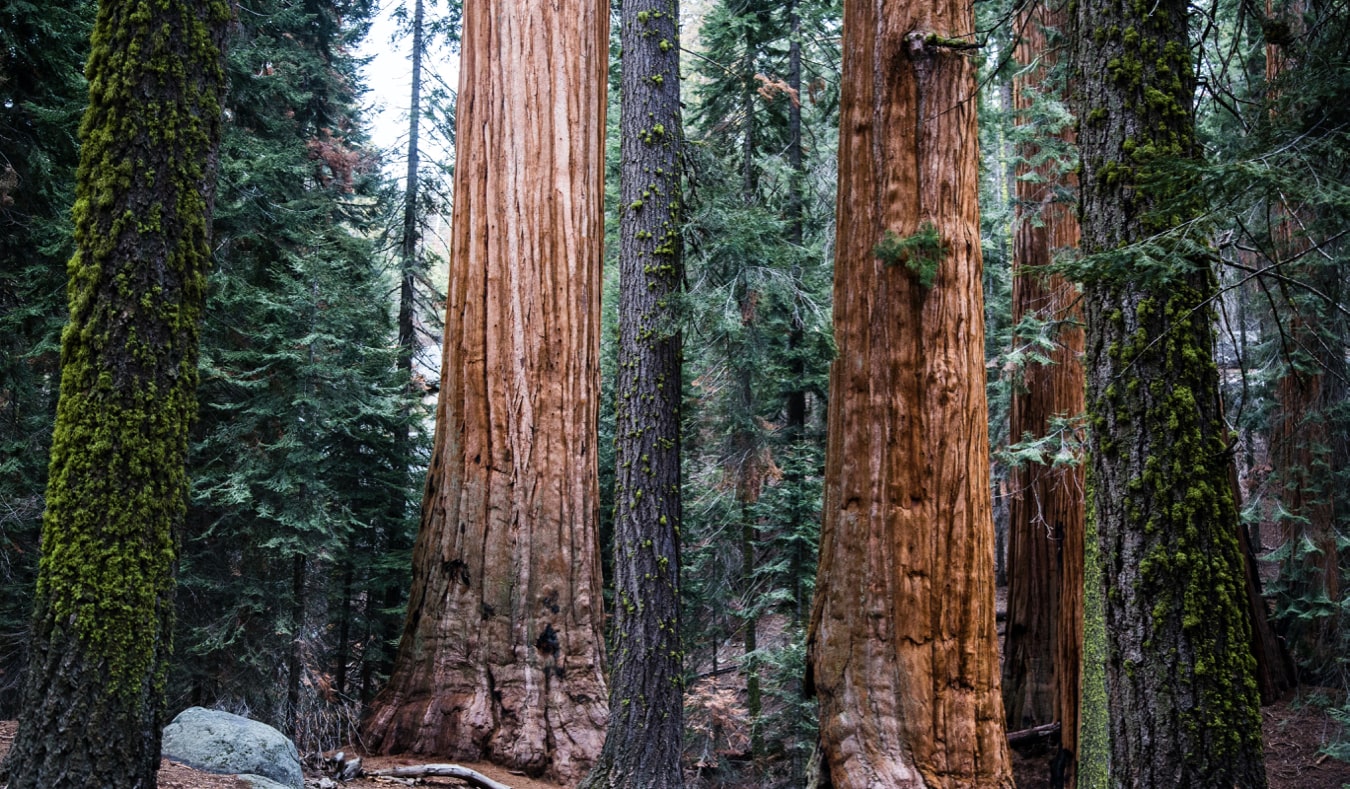 Sequoia National Park, established in 1890, is where you'll find the largest single-stem tree in the entire world. Named "General Sherman," this giant sequoia tree stands a whopping 275 feet tall and has a diameter of 25 feet (that's a 103-foot circumference). It's so big that one of its branches is bigger than almost every single tree east of the Mississippi.
Start your visit at the Giant Forest Museum to learn about the history, geography, and importance of the park and its flora and fauna. Afterward, walk the Big Trees Trail, a short loop that will get you in and among the trees so you can see them up close.
For a sweeping view of the forest and surrounding landscape, hike up Moro Rock, a massive 250-foot granite dome that juts out of the surrounding hills and forest. Stairs and a concrete viewpoint were built into the rock itself, so you can safely climb to the top and enjoy the magnificent vista.
And for more hiking options and beautiful scenery, visit nearby Kings Canyon National Park. Here you'll find "General Grant" (the third largest tree in the world). For a scenic drive, cruise along the Kings Canyon Scenic Byway.
Both parks are around 4-6 hours from Joshua Tree. Combined admission for both parks is $35 USD. If you plan on visiting a lot of national parks and federal lands on your road trip, you might want to get an America the Beautiful parks pass ($80 for a 1-year pass).
Where to Stay
There are tons of places to camp here (both inside and outside of the parks). However, there are also lots of lodges and hotels if camping is not for you. Booking.com is the best place to search for affordable options.

Days 16–18: Yosemite National Park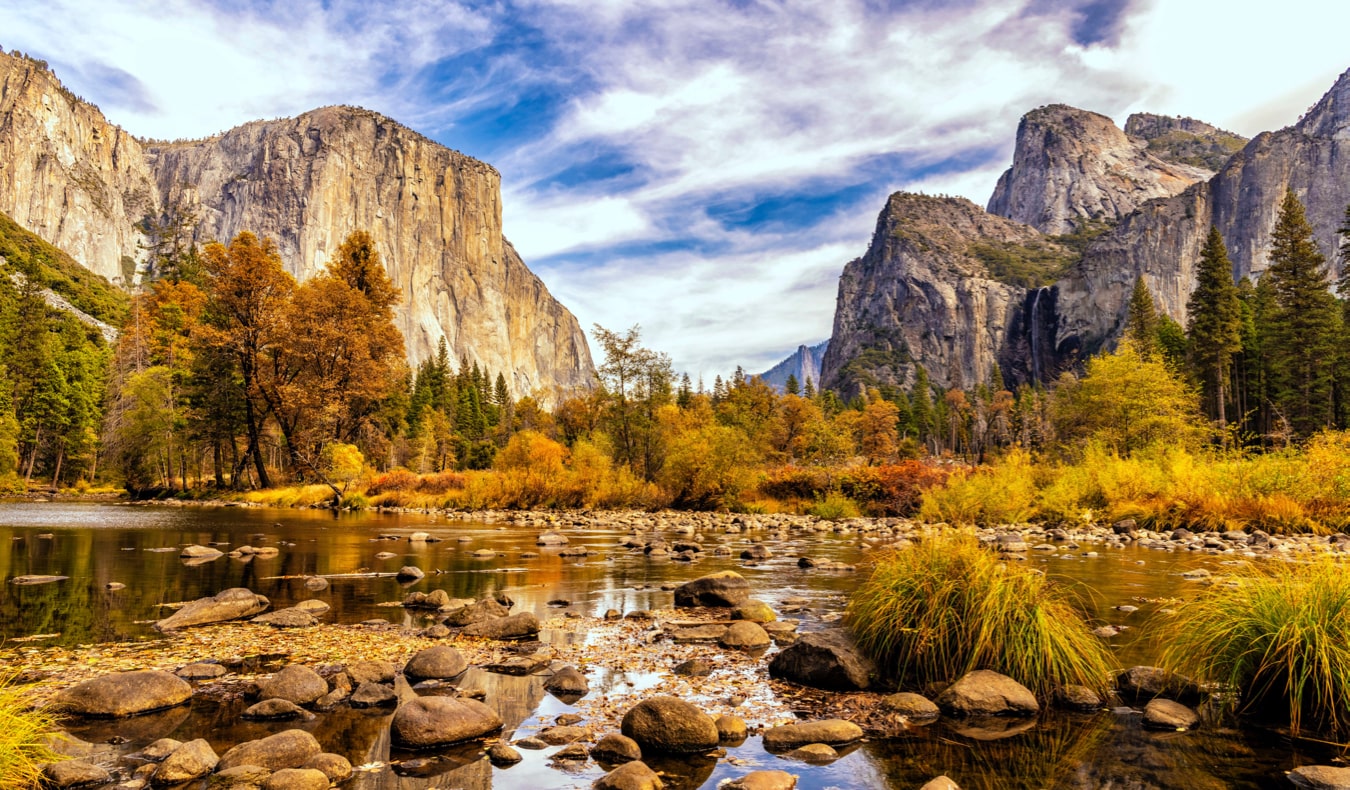 Located in the Sierra Nevada mountain range two hours from Sequoia National Park and encompassing nearly 750,000 acres, Yosemite is one of the most iconic national parks in the country. It is one of the most popular parks in the US, seeing over four million visitors each year who enjoy hiking, biking, climbing, camping, rafting, canoeing, and kayaking here.
Yosemite is also where you'll find El Capitán, the towering granite cliff you've likely seen on social media (it was also featured in the documentary, Free Solo, where elite rock climber Alex Honnold ascended the cliff face without ropes or other protective gear).
Here are a few hiking suggestions to help you get started:
Mirror Lake – An easy 2-mile hike to the lake. Takes 1-2 hours.
Nevada Falls Trail – A challenging 5.8-mile hike to the top of the Nevada Falls waterfall. Takes 5–6 hours.
Tuolumne Grove Nature Trail – An easy 2.5-mile hike around a grove filled with massive giant sequoia trees. Takes 1–2 hours.
Elizabeth Lake Trail – A moderate 4.8-mile hike that leads to a glacier-carved lake at the base of Unicorn Peak. Takes 4–5 hours.
Eagle Peak Trail – A difficult 6.9-mile hike to the top of the peak and back. Takes 8 hours.
Be sure to visit the visitors' center on arrival to get information on activities, prices, and the latest weather. Admission is $35 USD and reservations to enter the park are required for peak hours and seasons.
Where to Stay
If you aren't planning to camp, there are actually many other options here. Lodges, resorts, and hotels can be found both inside the park and all around it. Use Airbnb or Booking.com to find a place to stay.

Days 19–20: Napa Valley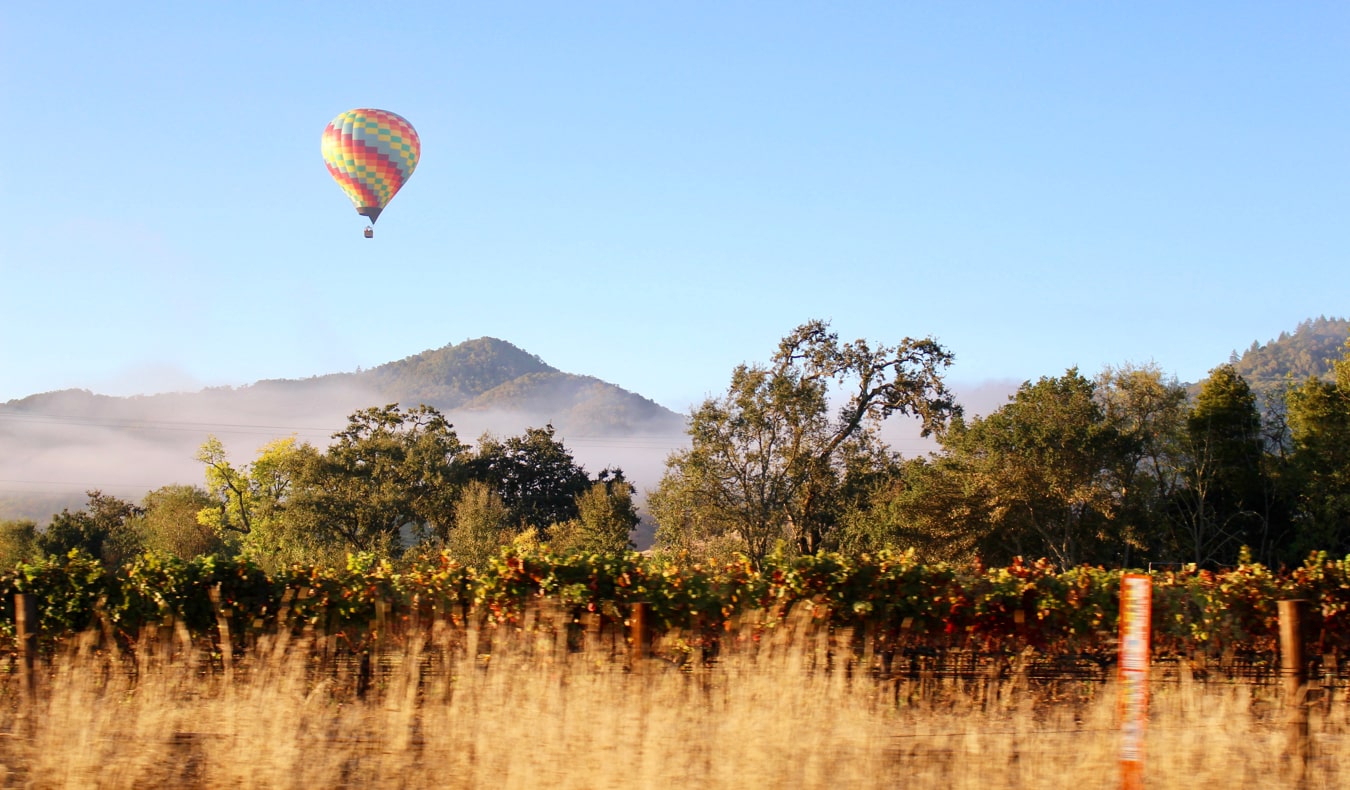 Finally, head northwest to Napa Valley, one of the world's premier wine regions, and end your trip relaxing at a vineyard. Napa is just over three hours from Yosemite and offers a plethora of world-class wine and food to indulge in.
While it's a particularly expensive region of the state, it is possible to visit Napa Valley on a budget if you plan ahead and share costs with other people.
If you're on a budget, stick to the markets and sandwich shops. Gott's Roadside has locations in both Napa and St. Helena and serves yummy burgers for under $10 USD, while Ad Hoc runs a lunch-only food truck called Addendum offering delicious fried chicken made by a Michelin-star chef (only open Friday & Saturday).
Where to Stay
While some vineyards offer accommodation, they are usually super expensive. Unless you're looking to splurge, use Airbnb. I find the best value accommodation in the area on that site.

Day 21: Back to San Francisco
It's time to head back to San Francisco. The drive is around 90 minutes, so you'll have plenty of time to make stops along the way if you see anything that piques your interest.
***
This three-week itinerary will help you cover a lot of ground without being too rushed. Adjust the route as you go (or based on the amount of time you have). But no matter the route you pick, the diversity and beauty of California will ensure you'll have a wonderful road trip.
Need a car for your trip? Use the widget below to find the best deals with Discover Cars:

Book Your Trip to the USA: Logistical Tips and Tricks
Book Your Flight
Use Skyscanner to find a cheap flight. They are my favorite search engine because they search websites and airlines around the globe, so you always know no stone is being left unturned!
Book Your Accommodation
You can book your hostel with Hostelworld as they have the biggest inventory and best deals. If you want to stay somewhere other than a hostel, use Booking.com as it consistently returns the cheapest rates for guesthouses and hotels.
Don't Forget Travel Insurance
Travel insurance will protect you against illness, injury, theft, and cancellations. It's comprehensive protection in case anything goes wrong. I never go on a trip without it, as I've had to use it many times in the past. My favorite companies that offer the best service and value are:
Need an Affordable Rental Car?
Discover Cars is a budget-friendly international car rental website. No matter where you're headed, they'll be able to find the best — and cheapest — rental for your trip!
And if you need an RV, RVshare lets you rent RVs from private individuals all around the country, saving you tons of money in the process. It's like Airbnb for RVs, making roads trips fun and affordable!
Looking for the Best Companies to Save Money With?
Check out my resource page for the best companies to use when you travel. I list all the ones I use to save money when I'm on the road. They will save you money when you travel too.
Want More Information on the United States?
Be sure to visit our robust destination guide to the US for even more planning tips!