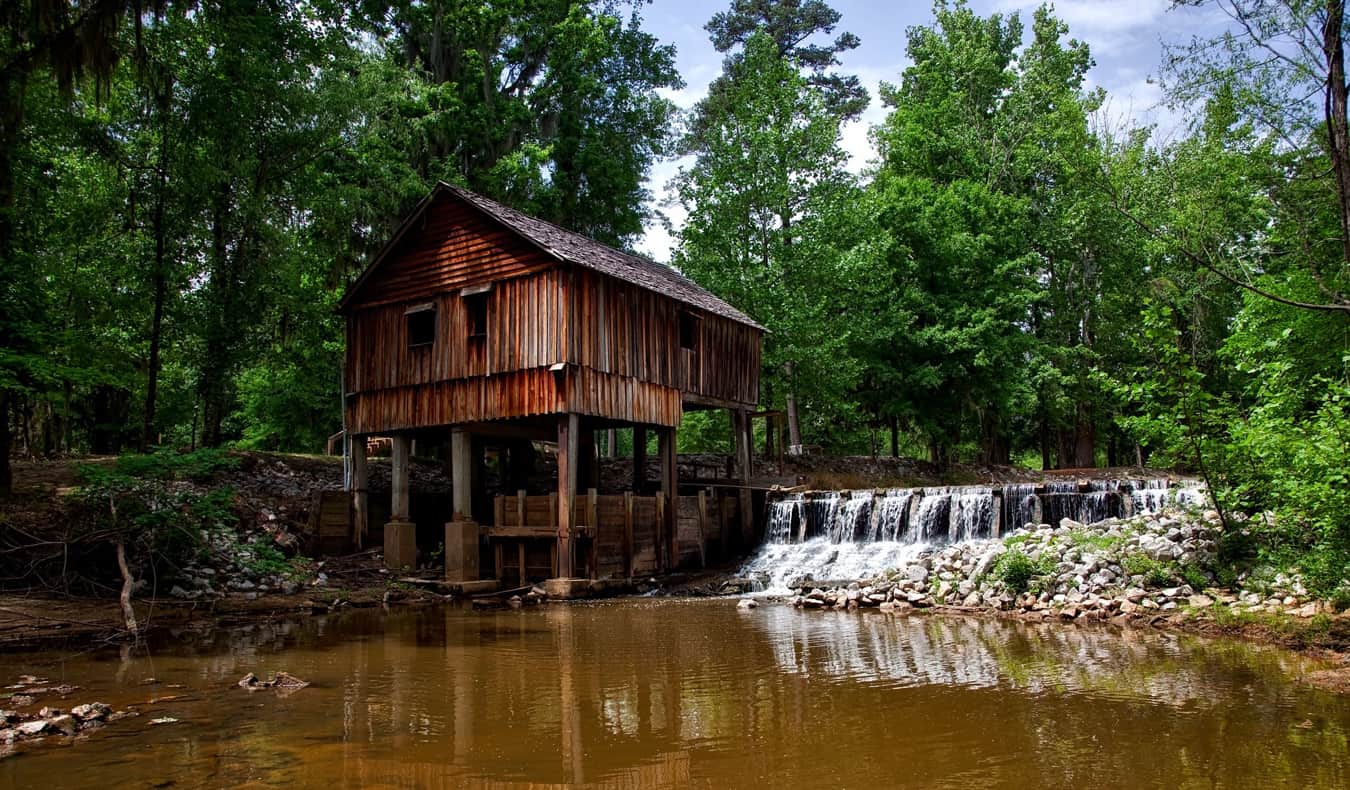 Posted: 5/13/22 | May 13th, 2022
If there's one thing that I've learned in all my travels around America, it's that the US is more like a collection of small countries than one cohesive cultural unit. The lifestyle, language, and norms of each region differ vastly from one another. And even within states, there are vast differences.
The region that surprised me the most was "the South," defined as the states that were part of the Confederacy, from the Mason-Dixon line to the Mississippi River and down to the Gulf of Mexico. (Texas was part of the Confederacy, too, but it's generally not considered part of the "Old South," because, well, it's Texas and it's its own beast!)
Growing up as a northerner, I always kind of looked down on the region as "backwards," but after a few trips around the area, I found that my perceptions about the region were wrong.
I grew to love my time exploring that part of the country. Sure, the South has its problems, but it has a lot more diversity, history, and natural beauty than my preconceived prejudices had allowed.
I don't think it should be overlooked, so I thought I'd share my suggestions for an amazing road trip around "the Deep South."
The South is so big you can't do it in just three weeks, but you can do what, for this post, I call "the Deep South": Mississippi, Alabama, Louisiana, and Tennessee (which isn't actually part of the Deep South, but hey, it rounds out the route!).
This region has a ton of parks, lakes, rivers, historical sites, and other interesting places to see. You'd need more than three weeks to properly see it but the route below gives you an overview:
Note: There are many, many, many potential routes you can take through this region. This three-week version is just some highlights I like. Tailor the route to your needs as you please!

Days 1–3: New Orleans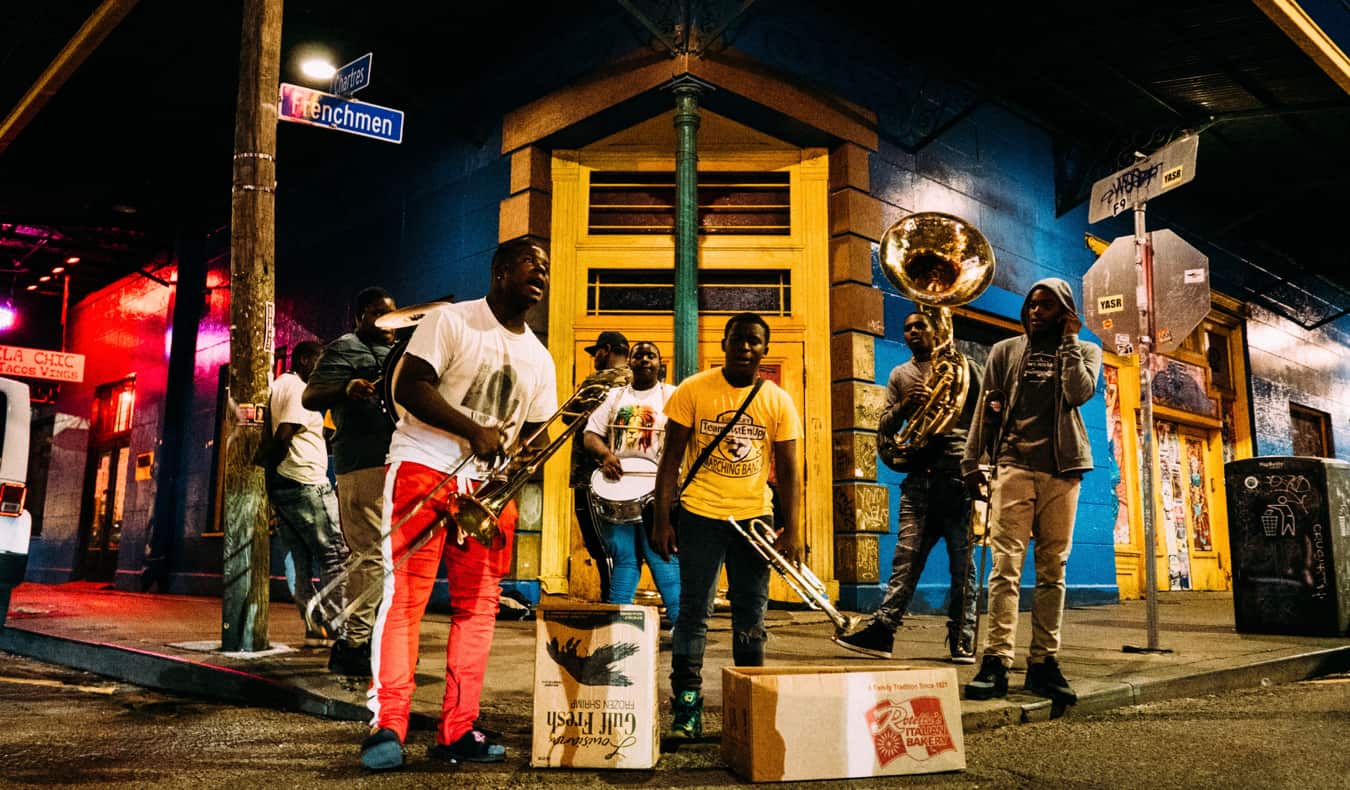 The unique blend of cultures (African, French, Caribbean, Latin, etc.) of New Orleans has created one of the most eclectic American cities. It's filled with tales of ghosts and vampires, amazing architecture, incredible food, and some of the best music in the world. Bourbon Street is always bursting with tourists, Frenchmen Street is full of jazz, and there are historic buildings to admire and entertaining tours to indulge in. You can easily spend an entire week here and not get bored.
But we only have a few days, so here are some suggestions to help you get started:
Party on Bourbon Street – This probably goes without saying, but do check out Bourbon Street. Sure, it's touristy, but it's also exciting and home to lots of buskers, live music, and parades. It's the beating heart of the city.
Wander the Garden District and French Quarter – These are two of the most popular and historic districts. Spend some time strolling around, taking in the mansions and old French buildings, either on your own or with Take Walks, which organizes fun and insightful tours around town.
Visit the National World War II Museum – This is the largest museum dedicated to the war in the United States — and it's one of the best museums in the world. Its use of audio, video, artifacts, and personal stories ties the history of the war together in incredible detail. Listening to firsthand accounts makes it all feel that much more intimate and impactful. Adult admission is $29.50 USD.
Go on a voodoo or ghost tour – NOLA has something of a creepy past, and the best way to learn about it is by taking a voodoo or ghost tour. You'll get to visit cemeteries, explore haunted buildings, and hear all sorts of unsettling anecdotes and ghostly tales.
Listen to live music on Frenchmen Street – Take in some live music (any night of the week) on this energetic street, the second most popular after Bourbon Street. It has lots of places to listen to blues and jazz; my favorite is the Spotted Cat.
For more things to see and do in NOLA, check out this detailed itinerary.
New Orleans is also an amazing foodie city. Some of my favorite places to indulge at are: Lilly's Café, Bearcat, Welty's Deli, Killer PoBoys, Jewel of the South, Acme Oyster House, and Willa Jean.
WHERE TO STAY
HI New Orleans – This is one of the best hostels in the world and my favorite in New Orleans.
Auberge NOLA – This hostel hosts nightly parties and events, so it's super easy to meet people.
India House Backpackers Hostel – Another wild party hostel, with a swimming pool and live music venue.
Need a rental car to kick-start your trip? Go with Discover Cars. They dig up the best deals so you can save money and make the most out of your road trip!

Days 4–7: Mississippi & Alabama Gulf Coast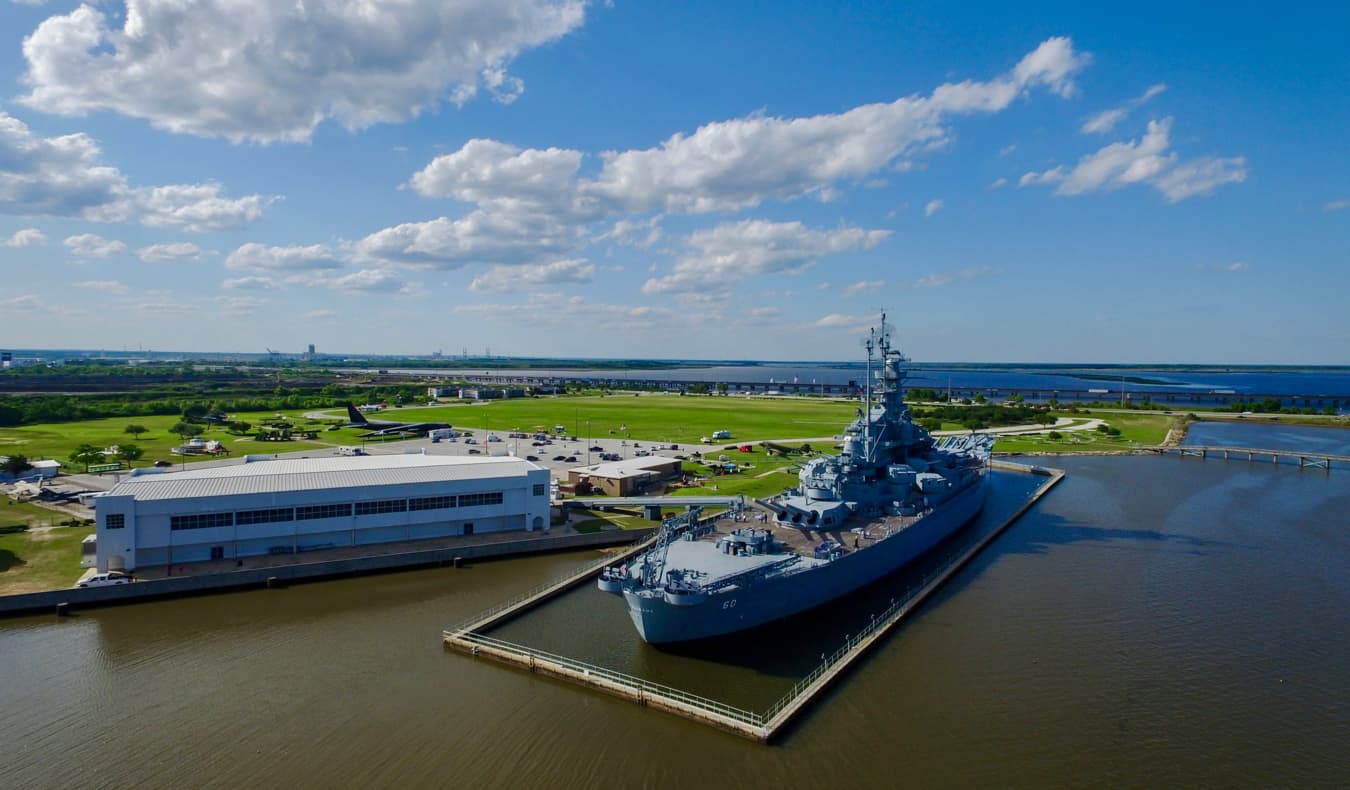 Leave New Orleans, and head east to the Gulf shores of Mississippi and Alabama.
Start with a visit to Ocean Springs, Mississippi. It's a small town with gorgeous white-sand beaches and lots of outdoor activities (such as fishing, stand-up paddleboarding, canoeing, and kayaking). The downtown has lots of little shops and galleries as well.
Next, head to Mobile, Alabama. Visit Fort Condé (built by the French in 1723) and take a tour of the USS Alabama (a World War II vessel docked in Battleship Memorial Park). Make sure to also visit the Carnival Museum (dedicated to Mardi Gras) to learn more about the parade and its cultural significance.
From here, cruise toward Gulf Shores, Alabama, where you'll find miles of beaches and gorgeous subtropical weather as you soak in the views of the Gulf of Mexico. There are also lots of hotels, resorts, and casinos if you feel like splurging. It's tacky but fun.
Nearby, you'll also find Gulf State Park, which spans 6,500 acres and offers beaches, hiking trails, fishing, golf, zip-lining, and sand dunes you can climb (parking rates vary depending on what section of the park you visit).
WHERE TO STAY
There aren't any hostels in this region, so your best bet is Airbnb or using Booking.com to find a cheap motel (or hotel if you feel like splurging!)

Days 8–9: Birmingham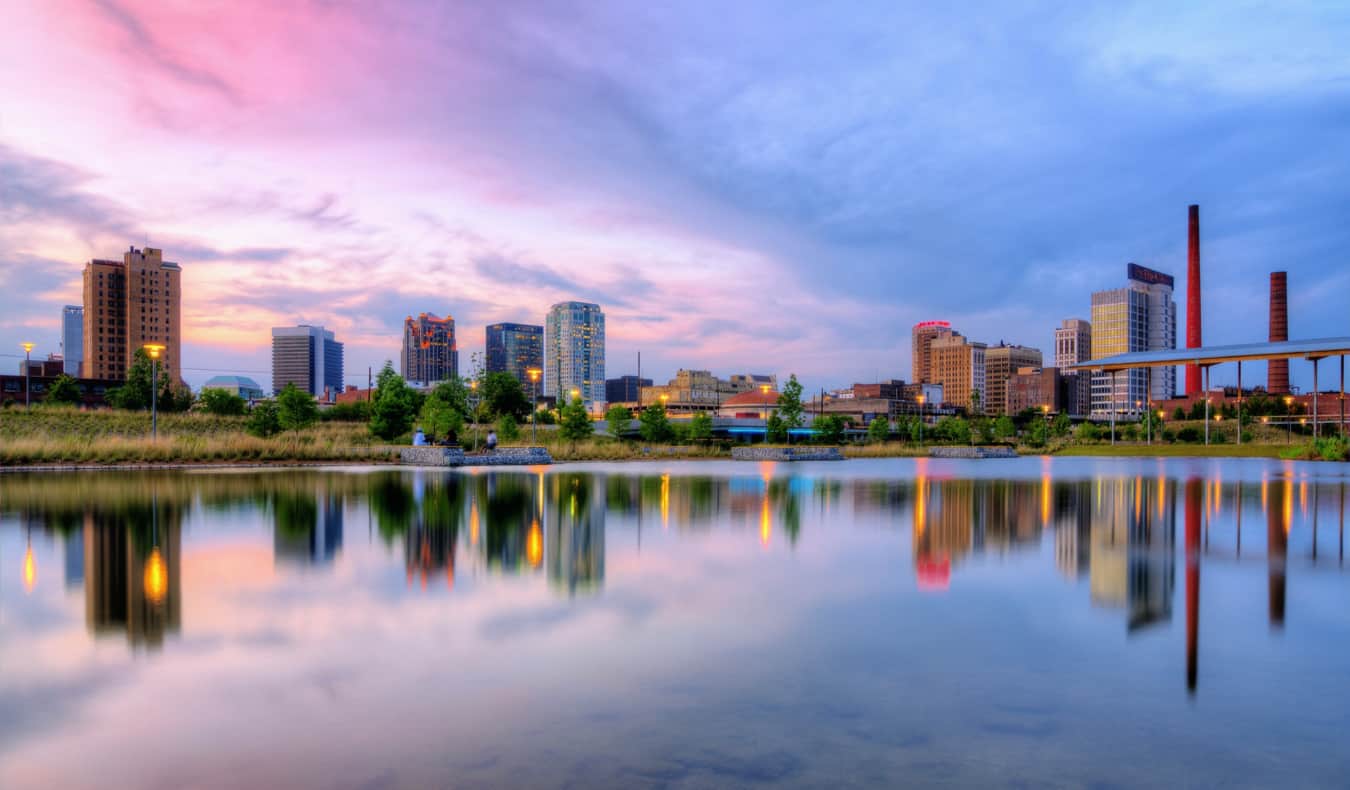 Swing north and, on your way to Birmingham, stop in Montgomery to visit the Rosa Parks Library and Museum, as well as the Legacy Museum, both of which shed light on the racial injustices of America's past and present.
Then spend two nights in Birmingham. It grew to prominence as an industrial hub, relying mostly on nonunionized immigrant workers to undercut production in the northern US. In the 1950s and '60s, it became a focus for the civil rights movement, and it was here, in 1962, where Dr. King wrote the famous "Letter from a Birmingham Jail."
Here are few things to see and do while in Birmingham:
Learn at the Birmingham Civil Rights Institute – Opened in 1992, this museum highlights the struggles of the civil rights movement in the 1950s and '60s. It sheds important light on how the movement impacted the region and changed the direction of the entire country — and the world. Adult admission is $15 USD.
Explore the Pepper Place Saturday Market – This farmers' market is a great place to pick up local foods and artisan souvenirs. There's also often live music, cooking demonstrations, and other activities on weekends. Every Saturday from 7am-12pm.
Visit the Southern Museum of Flight – This aviation museum has over a hundred airplanes, as well models, engines, artwork, and photographs. The museum even has a Wright Flyer, one of the first planes developed by the Wright brothers, as well as some experimental prototypes that never took off (pun intended). It's a great place to visit with kids especially. Admission is $5 USD.
Go hiking or biking – Spanning over a thousand acres, Ruffner Mountain Reserve (a mountain range once mined for iron ore) has all sorts of short hikes. Most are under two miles and range in difficulty from easy to hard. If you'd rather mountain-bike, check out Oak Mountain Park nearby, which has 50 miles of biking trails.
See the Birmingham Botanical Gardens – For a place to relax and go for a walk, head to the Botanical Gardens. It has over 12,000 plants, 25 different gardens, dozens of sculptures, and several miles of walking paths. Best of all, it's free!
For a list of other important civil rights sites in the region, check out the Civil Rights Trail. It's a comprehensive database of such sites around the entire country and has tons of helpful information and resources.
WHERE TO STAY
There aren't any hostels in Birmingham, so use Airbnb or Booking.com to find your cheapest options.

Days 10–12: Nashville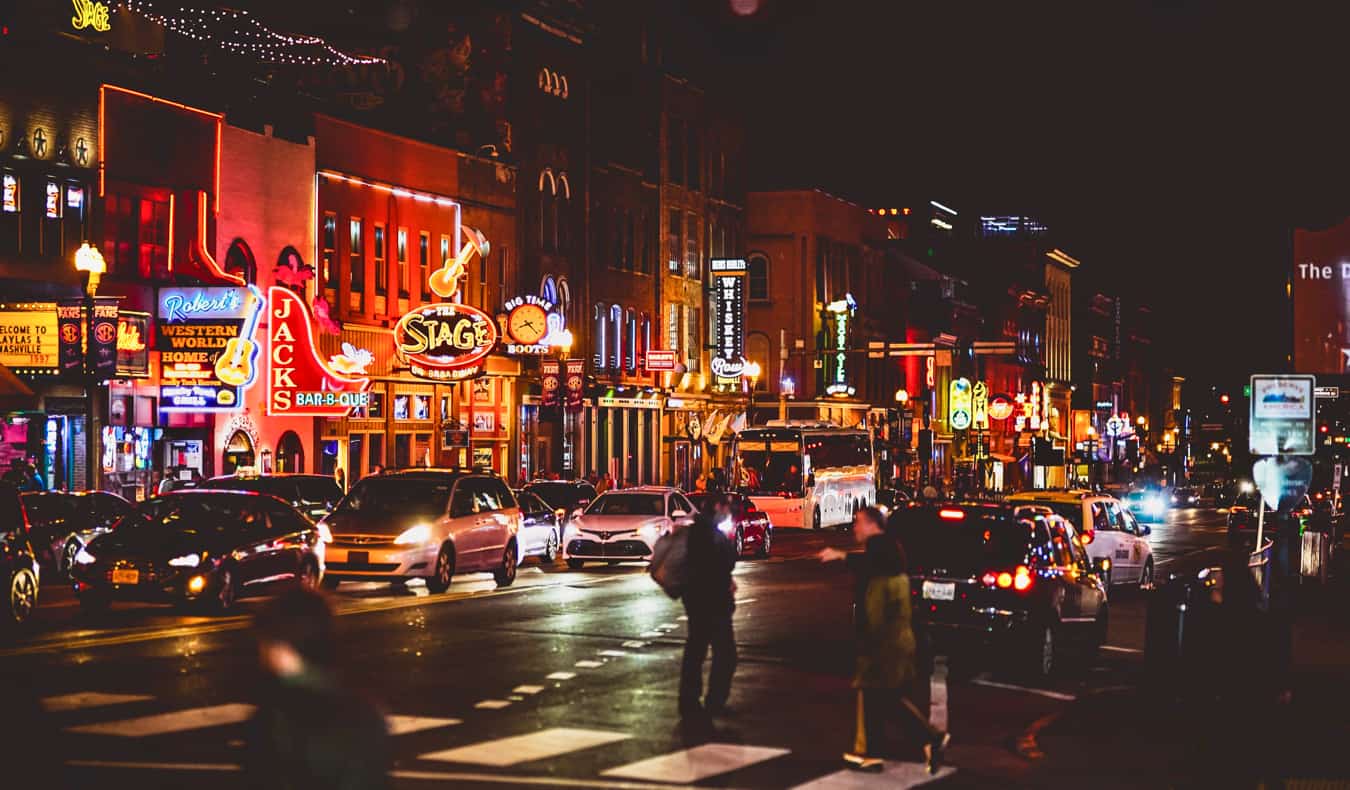 Continuing north, our next stop is Nashville. Located just three hours from Birmingham, it boasts a world-class music scene, plenty of incredible restaurants you can indulge at, numerous cocktail bars, lots of parks, and plenty of history.
Here are some things to see and do in Nashville:
Visit the Tennessee State Museum – Opened in 2018, this museum goes into great detail about the state's history. It has exhibitions on First Peoples, natural history, the American Revolution, and the Civil War. Admission is free.
Enjoy live music at the Grand Ole Opry – Opened in 1925, this is the most famous country music venue in the world. Regular live performances, TV broadcasts, and radio shows are held here. Tickets for live performances start at $45 USD per person.
Visit the Country Music Hall of Fame and Museum – With over 2.5 million items (including records, instruments, photographs, etc.), the de facto home of this brand of American music is one of the biggest museums anywhere dedicated to the genre. Museum admission is $27.95 USD.
See the Parthenon – Built in 1897, this is a full-scale replica of the Parthenon in Athens, Greece. It was built to celebrate the city's hundredth anniversary and was chosen because Nashville is called "the Athens of the South" (due to its focus on higher education). Admission is $10 USD.
Listen to music on Broadway – If you're still craving live music, head to Broadway, the city's main thoroughfare, where you'll find all kinds of bars and live music venues. Best of all, there's usually no cover, so you can bar-hop and enjoy as much music as you want.
WHERE TO STAY
Music City Hostel – A social backpacker hostel with lots of relaxing outdoor common areas (including a patio and BBQ).
Downtown City Hostel – Comfy, clean, and with lots of common space. The social atmosphere makes it easy to meet other travelers. (Temporarily closed for restorations).
Day 13: Franklin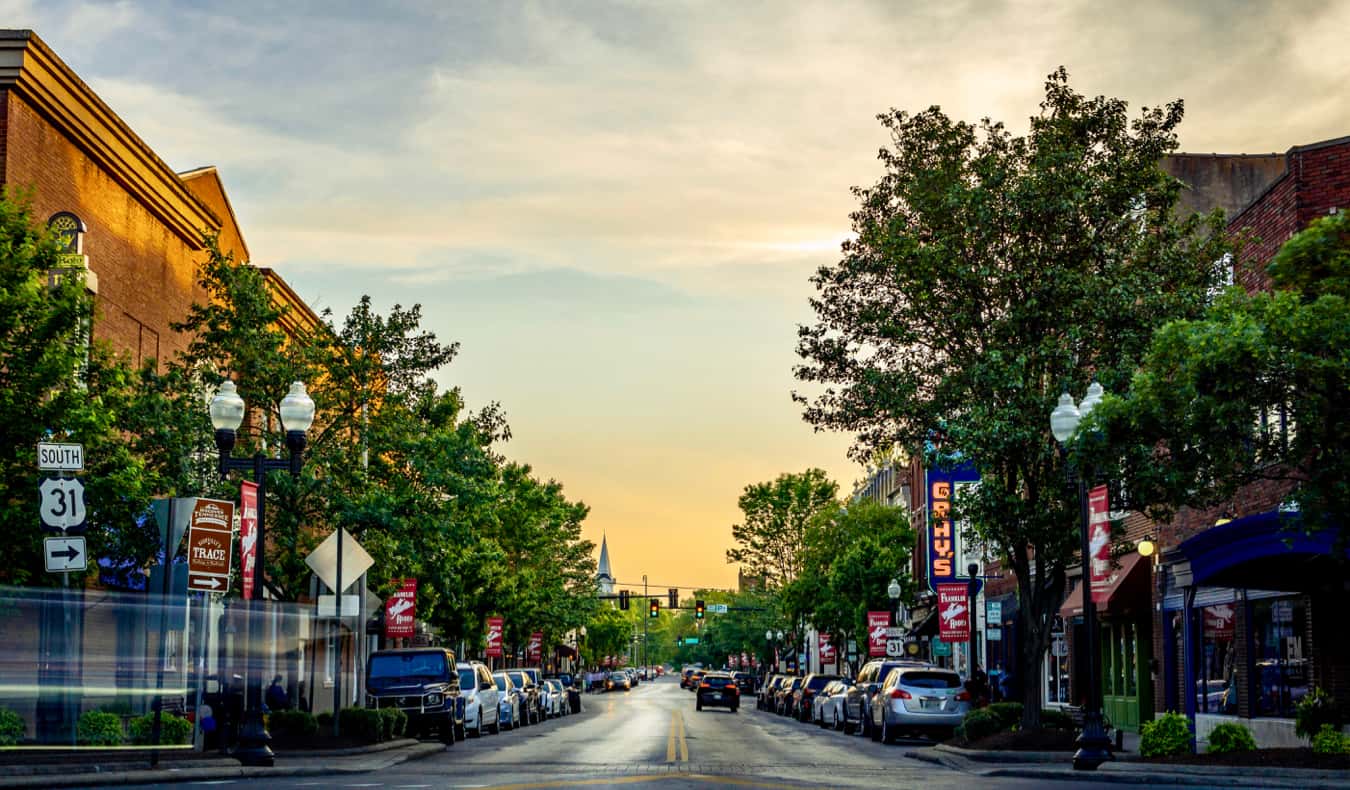 As it's located just 25 minutes outside of Nashville, most people assume Franklin is just another suburb. It's not — far from it, in fact! Franklin is bursting with small-town charm and delicious food and drink (it's where I discovered my favorite Bourbon, HC Clark). The city is full of history (there was a major Civil War battle here), a historic main street, and some really delicious bars and restaurants.
To be fair, I didn't expect much when I first visited, but Franklin really over-delivered. If you're a foodie or a fan of live music, a stop here is a must!
Here are a few things to see and do while you're here:
Attend the Pilgrimage Music Festival – This massive annual festival brings many world-class musicians to Franklin. Usually held in September, it combines big-name bands with small-town charm. Don't miss it!
Explore the Master & Makers Trail – This tourist trail takes you to the region's breweries, wineries, and distilleries. You'll get to sample the best Franklin has to offer while learning a bit about how each drink is made.
Learn about the Civil War – The Battle of Franklin was fought here in 1864. Visit the Lotz House Civil War Museum to learn more (you can even still visit an old building with original Civil War bullet holes!). Admission is by tour only. There's a guided house tour is $14 USD, or you can choose from various specialty tours ($20-30 USD), such as a battlefield tour, women's history tour, or ghost tour.
WHERE TO STAY
Since Franklin is quite small, Airbnb is your best option here.

Days 14–16: Memphis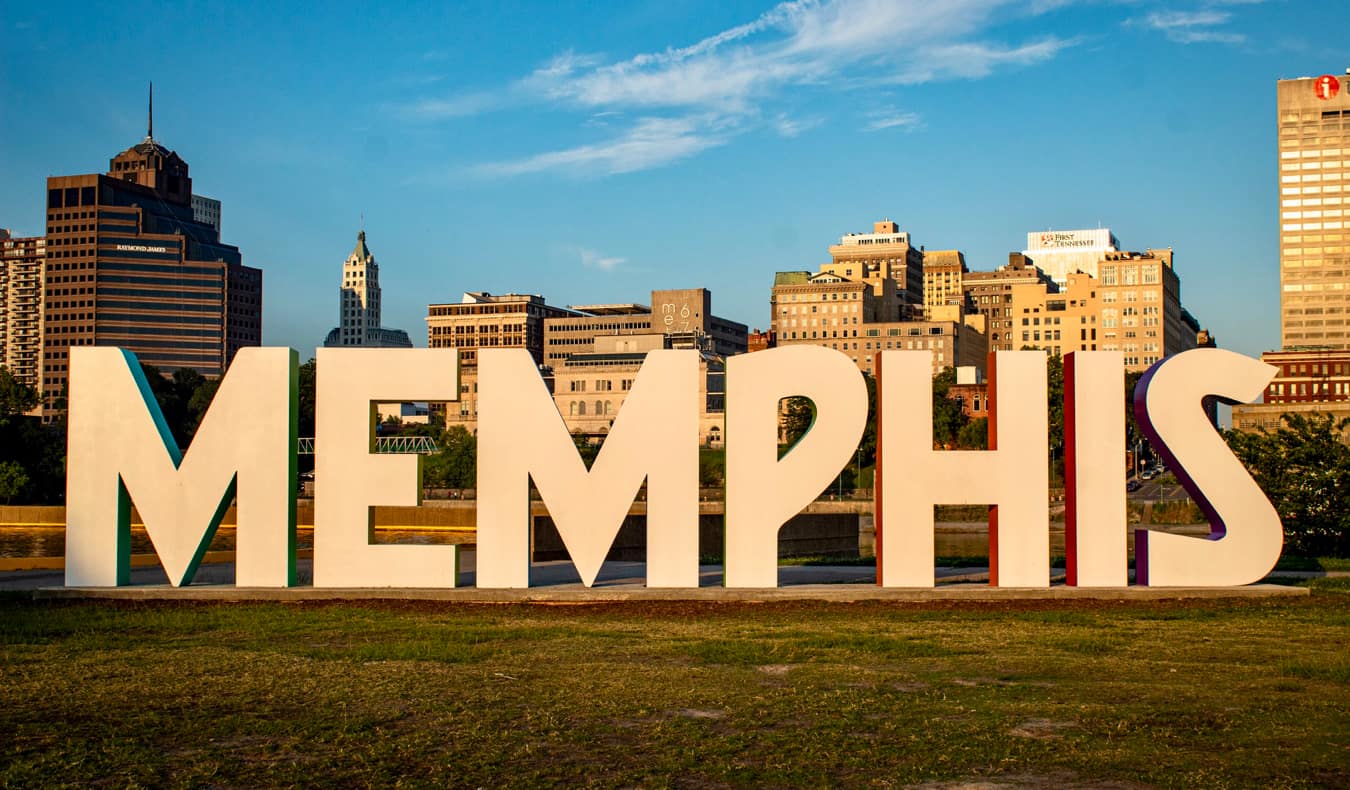 Today, we head to Memphis, which is just three hours away. It is another historic city, a major stop on the Mississippi cotton-trade route, and now the home of blues music and incredible BBQ. Leave early though, so along the way you can stop at the Civil War memorial for the Battle of Shiloh, as well as cut through small-town Tennessee.
Here are a few things to see and do while you're here:
Visit the National Civil Rights Museum – Housed in the former motel where Martin Luther King Jr. was assassinated, this museum explores the civil rights movement from the 17th century to today, its struggles, and the impact it's had on the country. It is powerful and poignant and one of the best museums in the country. Don't miss it! Admission is $18 USD.
Tour Sun Studios – This is the studio where Elvis got his start. You can take a tour and learn about the King's origins and how his humble roots eventually led to over a billion records sold. Many other famous musicians also recorded here, such as Jerry Lee Lewis, Johnny Cash, and Carl Perkins. Admission is $15 USD.
Wander Beale Street – Known as "America's Most Iconic Street," this is where you'll find Memphis's best live music. There are numerous bars hosting live performances, as well as street buskers.
Enjoy the Rock 'n' Soul Museum – Located on iconic Beale Street, this museum highlights the pioneers and contributions of blues, rock, and soul musicians from the 1930s to the 1970s. There are costumes and recordings from some of the most famous soul musicians, interactive media, and exhibitions on famous performers from Memphis. Admission is $13 USD.
See Graceland – Graceland, the home of Elvis Presley, is located a few miles south of the city. Even if you're not a diehard Elvis fan, it's worth a visit to see just how impactful his life and music has been. You'll see all kinds of lookalikes and fans while also learning about his life and contributions to the music industry. Admission isn't cheap though – tours of the mansion start at $77 USD.
Memphis is also another awesome foodie city (see a pattern here?). Some of my favorite places to eat are: Gus's World Famous Fried Chicken, Central BBQ, Loflin Yard, Bounty on Broad, and the Rendezvous (a delicious BBQ place).
WHERE TO STAY
Hostel Memphis – With free breakfast, a shared kitchen, and plenty of common space, this hostel has everything you'll need!
Day 17: Oxford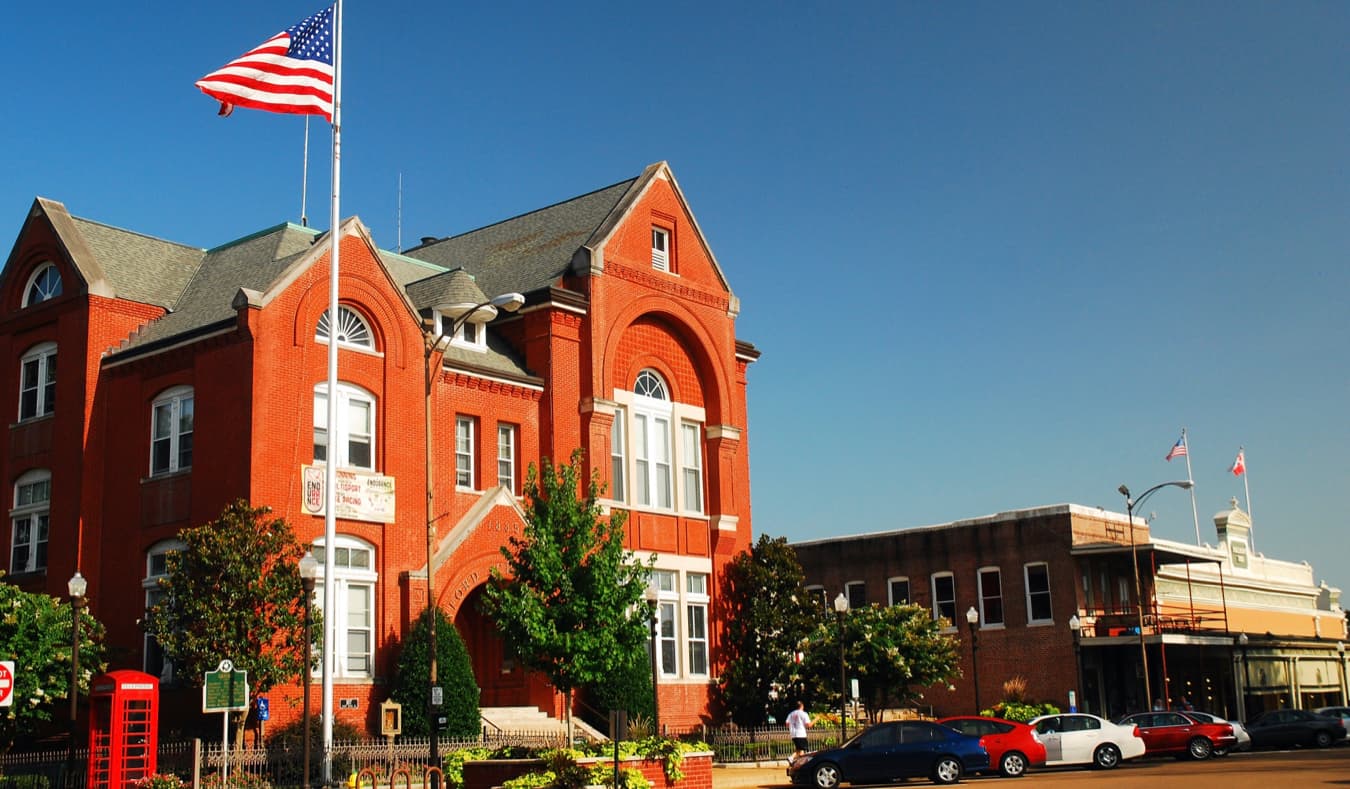 Oxford, Mississippi, is located just over an hour from Memphis and makes for a pleasant place to spend a day enjoying small-town life. It boasts the University of Mississippi (one of the most beautiful campuses in the country) and was the home of Nobel laureate William Faulkner, one of the most important authors of the 20th century (he wrote The Sound and the Fury and As I Lay Dying).
The town is really small, though, and there are only a couple of things to do here:
Visit the historic downtown – Downtown you'll find a charming market square surrounded by lots of restaurants, art galleries, and local shops. It's a nice place to stroll. For a bite to eat, head to City Grocery, a fine-dining Southern restaurant in a historic two-story brick building.
Tour Rowan Oak – This was the home of William Faulkner from 1930 to 1962. Built in 1844, today it's owned by the university. Many of the trees on the property predate the Civil War. Inside there's a small museum where you can learn about Faulkner and his contributions to American literature. Daily tours are available for $5 USD (cash only).
Explore Ole Miss – Built in 1848, Ole Miss (the University of Mississippi) is consistently ranked as one of the most beautiful university campuses in the country. Many of the buildings are built from red brick, and the main hall (the Lyceum, used as a hospital during the Civil War) boasts a set of Roman-style pillars.
WHERE TO STAY
Since Oxford is quite small, Airbnb is your best option here.

Day 18: Vicksburg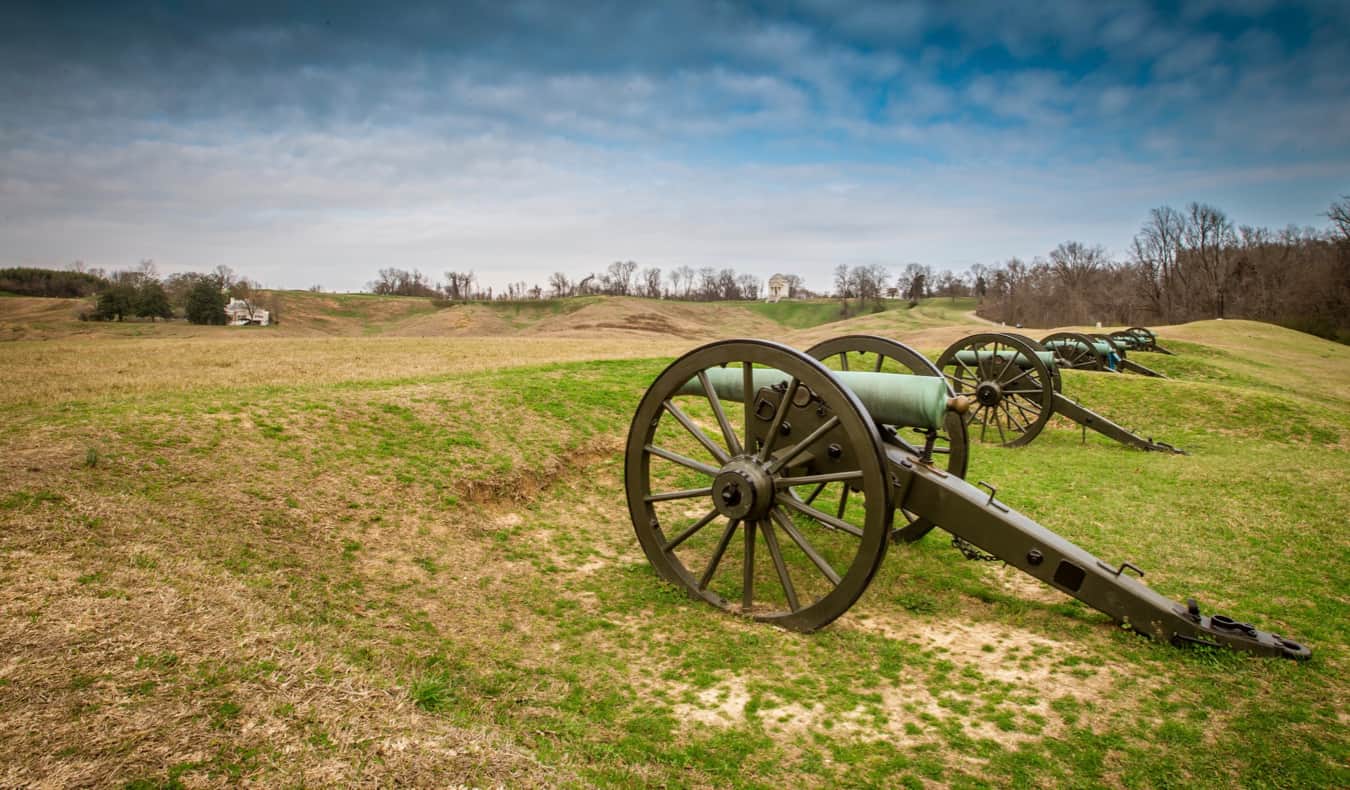 Vicksburg is located just over three hours from Oxford and makes for a relaxing day trip. During the Civil War, General Grant oversaw the siege of Vicksburg for 47 days. His victory gave Union forces control over the Mississippi River. It's considered one of the most important battles of the Civil War.
Like Oxford, there's not much to do in town, and you really don't need much time here.
Take a historic walking tour – There are 35 markers around town that highlight important events and buildings, illuminating Vicksburg's turbulent legacy. You can download a free self-guided map from Visit Vicksburg with several routes to choose from, as well as information on all the sights.
Visit Vicksburg National Military Park – This park marks where the actual siege of Vicksburg took place between March 29 and July 4, 1863. The battle claimed over 3,000 lives and, along with Gettysburg, marked the turning point of the war in favor of the Union. In the park, you'll find monuments (over 1,300), trenches, cannon batteries, antebellum homes, and an old gunboat. Admission is $10 USD per person or $20 USD per vehicle.
Tour antebellum homes – To get a glimpse at life before (and during) the war, visit some of Vicksburg's historic antebellum homes (large, elegant mansions built before the Civil War), some of which date back to the 1790s. Some you can only view from the outside, while others offer tours. If you're looking to splurge, some have even been converted to guesthouses where you can stay overnight (they aren't cheap though). For an antebellum tour, check out Vicksburg Old Town Tours.
WHERE TO STAY
Vicksburg is also super small, so use Airbnb.

Days 19–20: Natchez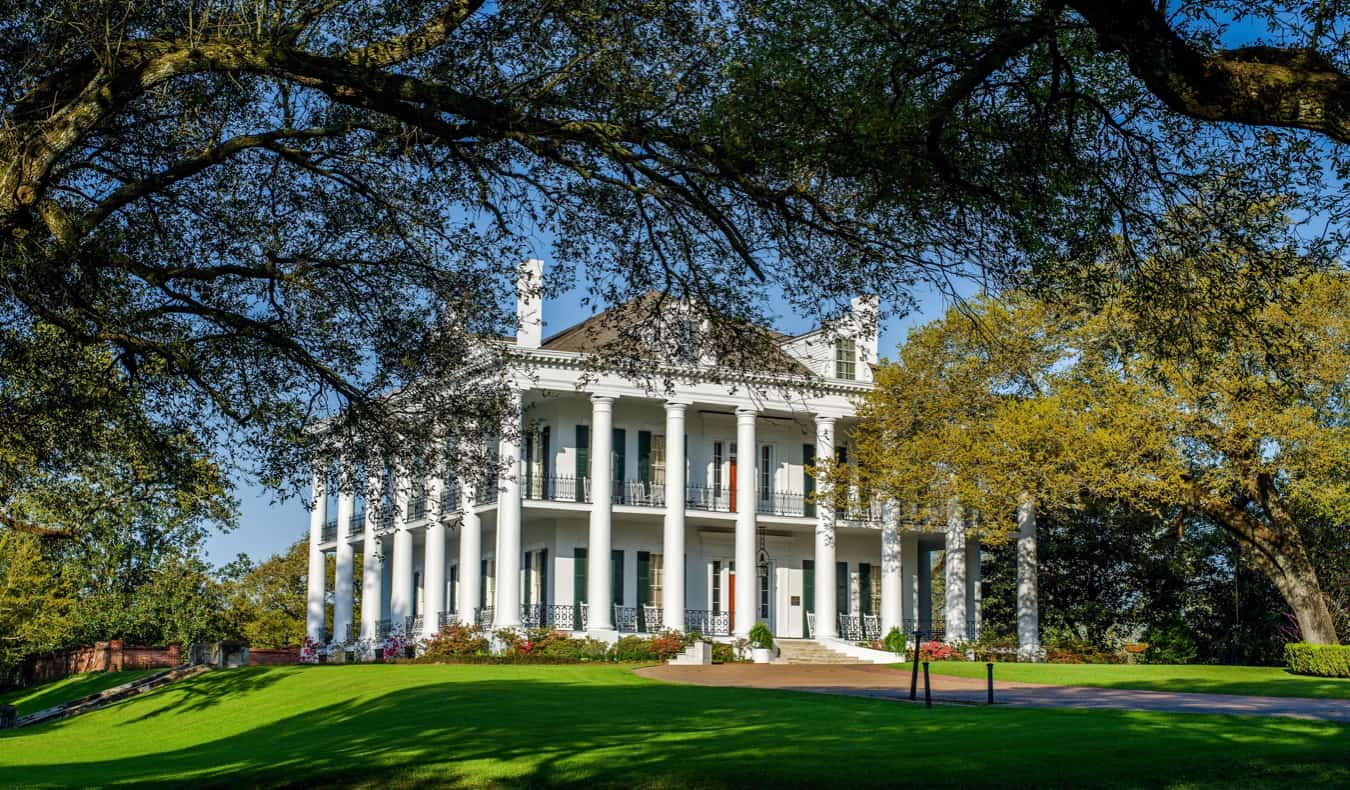 Follow the beautiful Natchez Trace Highway along the Mississippi River to Natchez itself. Established by French colonists in 1716, Natchez, Mississippi, was a defensible strategic location, which ensured its position as a pivotal center for trade. It later became a holiday destination for wealthy slaveholders.
This town features countless antebellum homes. Since the city surrendered quickly during the Civil War, these weren't torched or ransacked, which has kept them intact for visitors to visit today. Seeing them was one of the highlights of my time in the South. There are over 20 homes open for visits and tours. Of the ones I visited, my favorites were these:
Longwood – This home had the most impressive architecture (it's designed in an octagon).
Rosalie – I found this home to have the most beautiful interior.
Stanton Hall – This had the prettiest grounds.
WHERE TO STAY
Natchez is expensive, so you'll want to compare your hotel options on Booking.com with any suitable Airbnb options you find.

Day 21: Return to New Orleans
It's time to drive back to NOLA. It's a short drive (just under three hours) so be sure to stop along the way anytime you see something that piques your interest!
***
While it can sometimes be challenging and sobering coming face to face with the legacy of America's past, exploring the South is a must for anyone looking to learn more about our diverse country and the events that have shaped it.
From distinct food to unique music to rich history, a road trip around the Southern US has something to offer everyone. It's one of the most underrated areas of the country.
Need a car for your trip? Use the widget below to find the best deals with Discover Cars:

Book Your Trip to the USA: Logistical Tips and Tricks
Book Your Flight
Find a cheap flight by using Skyscanner. They are my favorite search engine, because they search websites and airlines around the globe so you always know no stone is being left unturned.
Book Your Accommodation
You can book your hostel with Hostelworld. If you want to stay elsewhere, use Booking.com as it consistently returns the cheapest rates for guesthouses and hotels.
Don't Forget Travel Insurance
Travel insurance will protect you against illness, injury, theft, and cancellations. It's comprehensive protection in case anything goes wrong. I never go on a trip without it, as I've had to use it many times in the past. My favorite companies that offer the best service and value are:
Looking for the best companies to save money with?
Check out my resource page for the best companies to use when you travel! I list all the ones I use — and I think they will help you too!
Need a rental car?
Discover Cars is a budget-friendly international car rental website. No matter where you're headed, they'll be able to find the best — and cheapest — rental for your trip!
Need an affordable RV for your road trip?
RVshare lets you rent RVs from private individuals all around the country, saving you tons of money in the process. It's like Airbnb for RVs, making roads trips fun and affordable!
Want More Information on Traveling the United States?
Be sure to visit our robust destination guide to the US for even more tips on how to plan your visit!