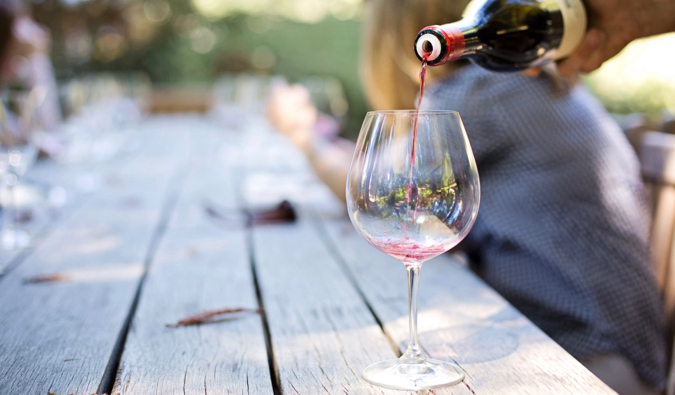 Last Updated: 2/27/23 | February 27th, 2023
With its verdant hills, acres of vineyards, and temperate climate, Napa Valley in California is one of the world's premier wine-producing regions.
Located just over an hour from San Francisco, every year over 3 million people flock to this region to bike, hike, swim in a veritable pool of wine, and eat delicious food.
Understandably, Napa is not easy on the wallet. Restaurants, hotels, and winery visits add up quickly. Like a money-sucking feedback loop, visitors expect to spend a lot of money, and prices reflect people's willingness to open their wallets.
I went seeking an answer to the question I ask of all destinations: "Can you travel here on $50 USD a day?"
I found that you can, but it takes work.
But even if you don't desire to visit on a bare-bones budget, there are ways to cut your expenses and enjoy an affordable visit to Napa Valley.
Here's how to visit Napa Valley on a budget:

Accommodations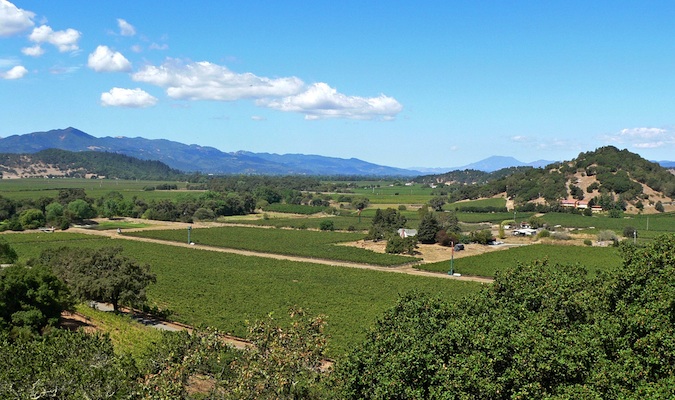 If you cut your accommodation costs, you can visit Napa on a budget. The average cost for hotels in the area is around $175 USD per night, with some basic options starting at $110 USD (before taxes). Unless you're traveling as a pair or part of a group, that's a lot for one person to spend per night.
The best way to save money on accommodations, especially as a solo traveler, is to use Couchsurfing, a website that connects locals with travelers who need a place to stay. It's a wonderful form of cross-cultural exchange and can provide a free place to stay at night!
However, there aren't a lot of hosts in Napa, so look for one in advance since, given the cost of accommodations, they get a lot of requests. I found a host two weeks before I went, and they had other people staying with them at the same time, too.
But if staying with a stranger for free doesn't appeal to you, try Airbnb. It's the cheapest paid option (though these days, Airbnb prices are creeping closer and closer to hotel prices). There are a lot of listings for the area, with some costing as little as $75 USD per night for a private room.

Food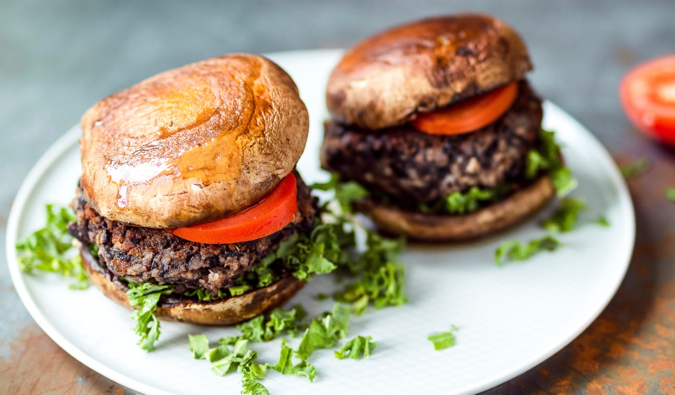 Napa is home as much to world-class food as it is to wine. That doesn't bode well for your pocket. You can easily sit down for a meal and pay over $20 USD for just an appetizer!
Stick to the markets and sandwich shops if you want to survive on a budget. There is a farmers market (with a few restaurants) in downtown Napa. Gott's Roadside has locations in both Napa and St. Helena and serves delicious — and affordable — burgers.
Beyond that, cook your own food. There are food markets galore in the region where you can buy fresh groceries at a reasonable price. Having a Couchsurfing host or Airbnb with a kitchen will save you a ton. It won't be fancy, but it will be cheap!
That said, I would definitely splurge on at least one meal, as the region is famous for its food. I would just limit how many times you do this — because eating out adds up fast! Splurge sparingly — save it for the wine!

Transportation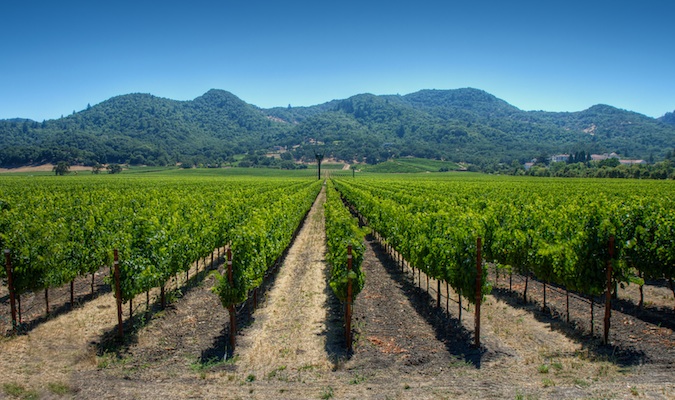 Transportation in Napa is complicated. Unless you have a designated driver, driving is neither the best nor safest option. (Remember: Don't drink and drive!!) To get around, you'll need to find other means of transport.
First, you can rent a bike. Organized bike tours are over $100 USD and don't include tasting fees at the wineries — so I'd skip those. Instead, make your own bike tour. You can rent bikes for around $45 USD per day. Two good rental companies are Calistoga Bikeshop and Napa Valley Bike Tours.
Second, you can hire a car service. There is no shortage of companies that will take care of driving you and your friends around. However, this is a really expensive option. Most cost $50 USD per hour and have a multi-hour minimum, while some of the more luxurious options cost around $150 USD an hour.
I wouldn't recommend these unless you are part of a larger group.
Third, you can join organized group tours. These usually cost around $125 USD per day (and don't always include free tastings). You'll be shuttled from winery to winery on a timetable, but it can be a good way to see a lot of wineries in a single day.
If you're looking for a quick and hassle-free way to see the wineries and don't want to bother planning it all yourself, this is the option for you (though it won't be cheap!).
Your cheapest option is Uber. There are plenty of Uber drivers in Napa, so you'll have no problem getting a ride. A 15-minute, five-mile drive costs around $15-20 USD. If you're traveling with a group, this is the cheapest way to get around.
Just keep in mind that some vineyards have strict reservation policies and will give away your spot if you are more than a few minutes late. So, plan accordingly when ordering Ubers!

Wine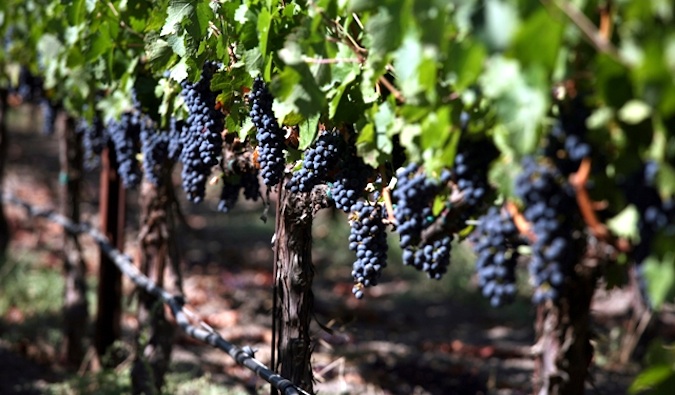 Tastings at all the wineries in the area run $20-40 USD. If you stop by the tourism office, you can pick up a number of 2-for-1 tasting cards, which are great if you are traveling in a pair. I tried to redeem them on my own in hopes that I would either get two tastings or half off of one, and the results were hit or miss.
Additionally, most wineries will waive the tasting fee if you buy a bottle or two of their wine (shipping not included). So if you plan to stock your wine cellar, you'll find you'll be able to taste lots of free wine!
***
I really enjoyed my time in Napa. The region was beautiful, the food was incredible, and the wine… well, it was simply divine. However, I don't recommend going alone. First, it's more expensive, and, since I couldn't split the costs, that really drove up my expenses!
Second, the joy of Napa is exploring the area with your friends and sharing some stories over good wine and food. You can have fun on your own, but I enjoyed myself the most when I met up with my friends and had people to share the experience with.
That said, Napa doesn't need to bust your budget. There aren't many ways to save money, but there are a few and, when used together, they can significantly lower your costs and make your dream trip to Napa a more affordable reality.
Book Your Trip to the United States: Logistical Tips and Tricks
Book Your Flight
Use Skyscanner to find a cheap flight. They are my favorite search engine because they search websites and airlines around the globe so you always know no stone is left unturned.
Book Your Accommodation
You can book your hostel with Hostelworld as they have the biggest inventory and best deals. If you want to stay somewhere other than a hostel, use Booking.com as they consistently return the cheapest rates for guesthouses and cheap hotels.
Don't Forget Travel Insurance
Travel insurance will protect you against illness, injury, theft, and cancellations. It's comprehensive protection in case anything goes wrong. I never go on a trip without it as I've had to use it many times in the past. My favorite companies that offer the best service and value are:
Looking for the Best Companies to Save Money With?
Check out my resource page for the best companies to use when you travel. I list all the ones I use to save money when I'm on the road. They will save you money when you travel too.
Looking for more information on the United States?
Be sure to visit our robust destination guide to the United States for even more planning tips!