With its verdant hills, acres of vineyards, and temperate climate, Napa Valley in California is one of the world's premier wine-producing regions. Every year 3.3 million people flock to this region to bike, hike, swim in a veritable pool of wine, and eat rich, delicious food.
However, Napa is not easy on the wallet. Restaurants, hotels, and winery visits add up quickly. Like a money-sucking feedback loop, visitors expect to spend a lot of money, and prices reflect people's willingness to open their wallets.
I went seeking an answer to the question I ask of all destinations: "Can you travel here on $50 a day?"
I found you can, but it takes work. Even if you don't desire to do it bare-bones, there are ways to cut your expenses and still enjoy an affordable visit to Napa Valley.
Accommodations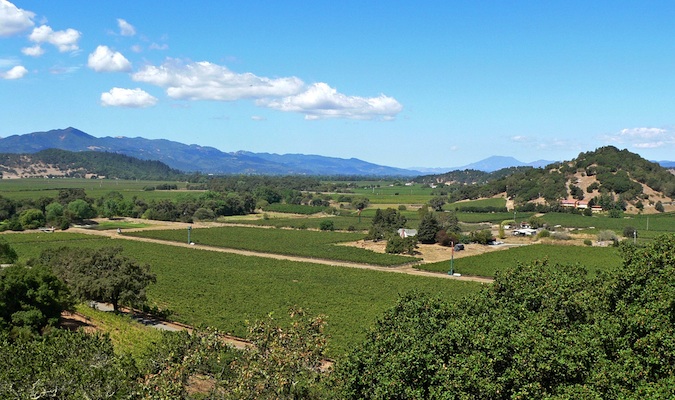 If you cut your accommodation costs, you can visit Napa on a budget. The average cost for hotels in the area is around $175 per night, with some basic options starting at $99 (before taxes). Unless you're traveling as a pair or part of a group, that's a lot for one person to spend per night. (Heck, I think that's a lot for a pair, too!)
The best way to save money on accommodations, especially as a solo traveler, is to use Couchsurfing, a website that connects locals with travelers who need a place to stay. It's a wonderful form of cross-cultural exchange and a free place to stay at night! However, there aren't a lot of hosts in Napa, so look for one in advance since, given the cost of accommodations, they get a lot of requests. I found a host two weeks before I went, and they had other people staying with them at the same time, too.
But if this doesn't appeal to you, go with Airbnb. It's also a cheap option. There are a lot of listings for the region, with some costing as little as $65 per night for a private room.
Food

Napa is home as much to world-class food as it is to wine. That doesn't bode well for your pocket. You can easily sit down for a meal and pay over $10 for just an appetizer!
Stick to the markets and sandwich shops if you want to survive on a budget. There is a farmers market (with a few restaurants) in downtown Napa. Gott's Roadside has locations in both Napa and St. Helena and serves delicious burgers for under $8, while Ad Hoc runs a delicious food truck offering fried chicken made by a Michelin star chef for $15 with sides.
Beyond that, cook your own food. There are food markets galore in the region where you can buy fresh groceries.
I would definitely splurge on at least one meal, though, as the region is famous for its food, but I would limit how many meals you do this on — it will add up quickly! You can find world-class food anywhere. Why blow your budget? So splurge sparingly — save it for the wine!
Transportation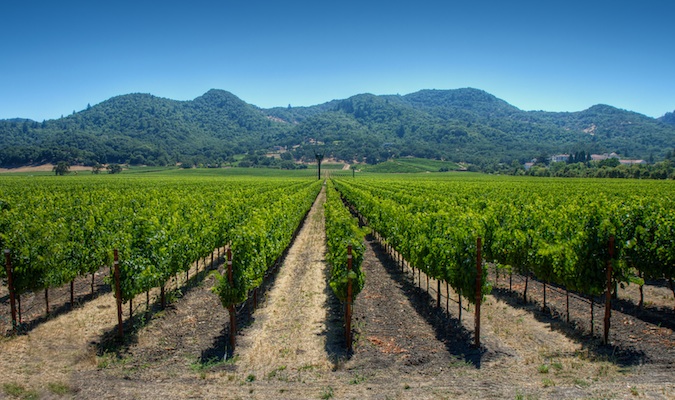 Transportation in Napa is complicated. Unless you have a designated driver, driving is neither the best nor safest option. (Remember: Don't drink and drive!!) To get around, you'll need to find other means of transport.
You can rent a bike. Organized bike tours are over $100 and don't include tasting fees at the wineries. Instead, make your own bike tour. You can rent bikes for around $45 per day. Two good rental companies are Calistoga Bikeshop and Napa Valley Bike Tours.
Second, you can hire a car service — there is no shortage of companies that will take care of driving you and your friends around. However, this is a really expensive option. Most cost $35 per hour and have a multi-hour minimum, while some of the more luxurious options cost around $115 an hour. I wouldn't recommend it unless you are part of a larger group.
Third, you can join organized group tours that cost around $100 per day (and don't always include free tastings). You'll be shuttled from winery to winery on a timetable, but it can be a good way to see a lot of wineries in a single day. However, I do think these tours are overpriced and this option should be avoided!
Your cheapest option is Uber, a ridesharing service that operates around the world. You download their app to your smartphone, register your credit card, and request a nearby driver directly through the app. It's a door-to-door car service! (Personally, I like their competitor Lyft better, but they don't operate in the area.) There are plenty of Uber drivers in Napa, so you'll have no problem getting a ride. A 15-minute, five-mile drive will cost around $14. If you're traveling with a group, this will be the cheapest way to get around.
Wine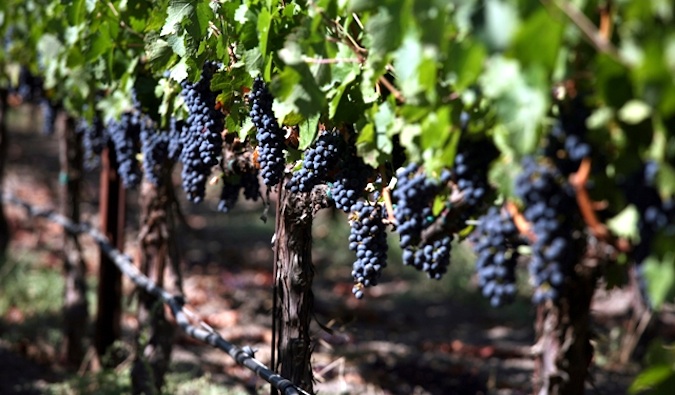 Tastings at all the wineries in the area run $15-20. The city of Napa offers a tasting card for $30 that lets you partake at any of the tasting rooms in the city. Though you aren't at the wineries themselves, you do get to enjoy a lot of tastings for one low price. I took advantage of it!
Moreover, if you stop by the tourism office, you can pick up a number of 2-for-1 tasting cards, which are great if you are traveling in a pair. I tried to redeem them on my own in hopes that I would either get two tastings or half off of one, and the results were hit or miss.
There's also an app called Winery Finder that lists current promotions at wineries in the region. I highly recommend using this app, as many of the promotions listed are not advertised at the tourism office.
Additionally, most wineries will waive the tasting fee if you buy a bottle or two of their wine (shipping not included). So if you plan to stock your wine cellar, you'll find you'll be able to taste lots of free wine!
I really enjoyed my time in Napa. The region was beautiful, the food was incredible, and the wine… well, simply divine. However, I wouldn't go alone again. First, it's more expensive, since I couldn't split costs, and in a region as expensive as Napa, that's important.
Second, the joy of Napa is exploring the area with your friends and sharing some stories over good wine and food. You can have fun on your own, but I enjoyed myself the most when I met up with my friends and had people to share the experience with. If you're thinking of going alone, spend a day and move on!
Napa doesn't need to bust your budget. There aren't many ways to save money, but there are a few and, when used together, they can significantly lower your costs and make your dream trip to Napa a more affordable reality.