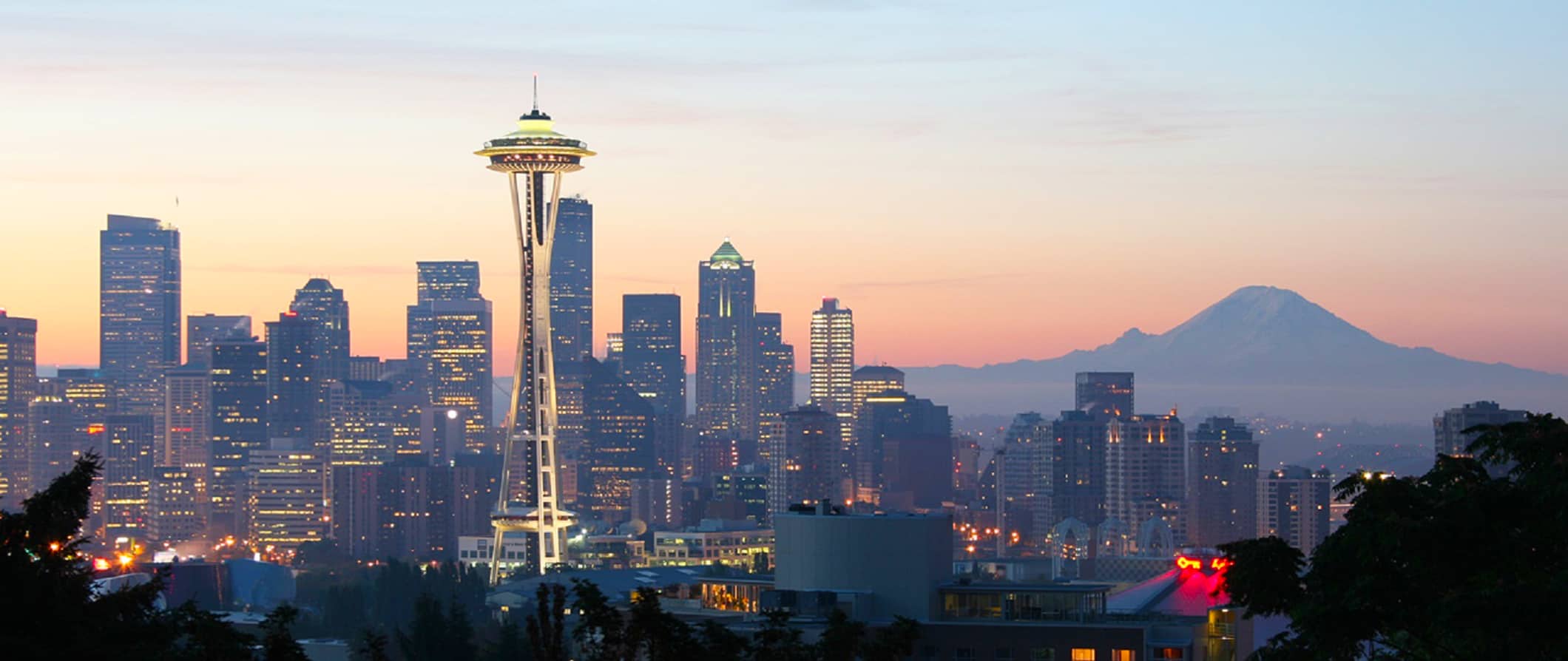 Famous for its addiction to caffeine (there are over 100 Starbucks coffee shops here and Starbucks was founded in this city), the birthplace of Nirvana, Pearl Jam, and the rock giant Jimi Hendrix, Chinatown, and tech scene, there is a lot that puts Seattle on the map.
I love visiting Seattle. The food is awesome, there's a robust music and art scene here, great bars, lots of history, and plenty of nature. The pace and quality of life is really high here.
And, while the city is famous for it's cloudy days, if you can find a sunny day when you're here, you're in for a real treat.
This travel guide to Seattle can help your trip there. It has everything I've learned from visiting the city over last decade!
Click Here for City Guides

Seattle
Top 5 Things to See and Do in Seattle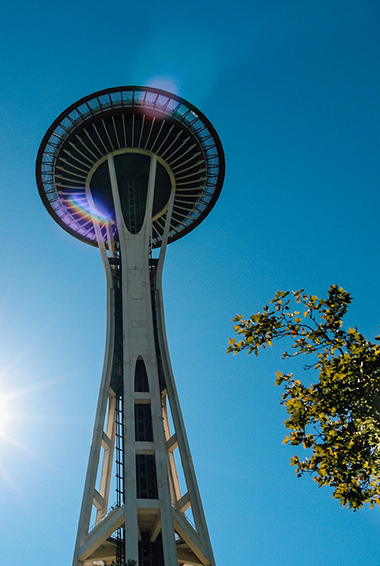 1. Visit the Seattle Center
Home to the Space Needle, this city landmark is a mini-entertainment complex. There is the International Fountain, the Experience Music Project, the Science Fiction Museum and Hall of Fame, the Pacific Science Center, Center House, and the outdoor Mural Amphitheater.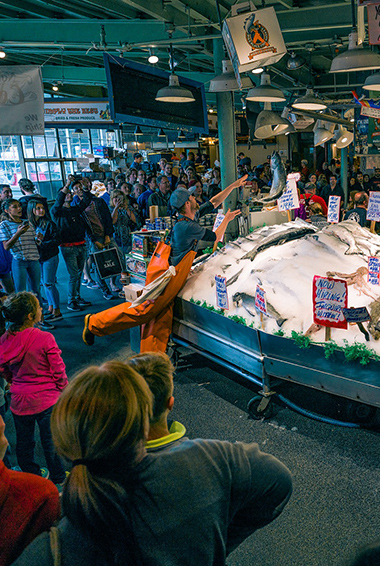 2. Stroll though Pike Place Market
Pike Place Market is one of the oldest farmers' markets in the United States. This nine-acre area is a vestibule of countless shops, stalls, galleries and cafes selling everything from crafts to fresh produce. I loved it here. Make sure you watch the fish throwers for some good entertainment.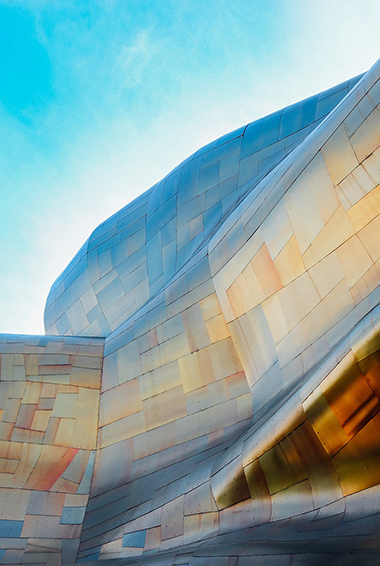 3. Visit the Seattle Art Museum Downtown
With a heavy focus on modern art, you'll find a lot of great art here. There are always special exhibits (when I was there it was Picasso) and they have special museum nights with live music, drinks, and interactive activities. Admission is $29.
4. Relax on Alki Beach
Sticking out onto Puget Sound, this is a relaxing spot to kick back and relax on the shore, watch the cruise ships passing by, or simply people watch. Treat yourself to a meal at one of the many restaurants around this area.
5. Take an underground tour
The Seattle Underground Tour is a humorous stroll through subterranean storefronts and sidewalks from when the city rebuilt after the Great Fire of 1889. The guided walking tour begins beneath Doc Maynard's Public House then underground for a view of the buried city. Tours are $22.
Other Things to See and Do in Seattle
1. Head to Pioneer Square
Once the heart of the city, Pioneer Square is the site of where the city's founders first settled in 1852. History is all around with cobblestone streets and classic red brick buildings lining the 90-acre district. I highly recommend the underground tour (see above). It provides a rich understanding of the beginnings of Seattle.
2. Eat seafood at the Port of Seattle
Enjoy the beauty and cleanliness of the Port of Seattle at the Waterfront Park and the Bell Street Pier at Pier 66. It includes pavilions and restaurants which trace all the way along Elliott Bay almost until Pike Place Market. Bay Pavilion, in particular, is a throwback to the waterfront of yesteryear with original wooden design in place.
3. Find music in Hing Hay Park
Visit the International District and go to Hing Hay Park, a district home to musical performances and cultural events. You can watch chess players in action, or participate in morning Tai-Chi. Or perhaps do like the locals and find a karaoke bar (this will not be difficult) and a place to drink bubble tea! If you want to find out more about this Asian-American community, then consider a trip to the Wing Luke Asian Museum (admission is $17).
4. See the sea life at the aquarium
Set amongst the backdrop of Seattle's busy Waterfront area, where you can view inhabitants of Seattle's Puget Sound as well as creatures from all over the world. There are sea otters, harbor seals, giant octopus, and the notoriously ugly wolf eel. Admission is $35.
5. Visit the Boeing Museum of Flight
If you like air travel, this place is a must-see. You'll see planes through the ages and get a chance to see the original Boeing "factory." You can see the original Air Force One too. Keep in mind this place is located about 8 miles (13 kilometers) of the city so it's a bit of a trek, but bus #124 runs there from Downtown Seattle or Tukwila Station. Admission is $25.
6. Watch boats at the Ballard Locks
The locks provide a link for boats between the Puget Sound and the Ship Canal. Stop by the Fish Ladder Viewing Gallery where you can get an aquarium-like view of salmon migrating through the locks. There's an aquaculture museum attached, and admission to everything is free.
7. Learn about the Gold Rush
In 1897, news of the gold discovery in the Canadian Yukon sent throngs of Seattle prospectors up north. This, in turn, brought many people to Seattle, who used it as a gateway to the north. The Klondike Gold Rush Museum offers an interesting look at one of the formative periods in North American history. Admission is free.
8. Visit the Museum of Pop Culture
This amazing Frank Gehry-designed building looks like a smashed guitar from the sky. Inside there are colorful exhibits that cover everything from the history of indie video games and horror films to Nirvana, the Seahawks, and other local pop culture. Tickets are $36, but if you buy online, you'll save $2.
9. Visit the Starbucks Reserve Roastery
The Starbucks Reserve Roastery & Tasting Room is like a wonderland for coffee addicts and seeing as how Seattle is the birthplace of Starbucks, you should probably check this place out. There are exclusive drinks here, and you'll also find a coffee library. Learn about Starbucks' various brewing methods while you're visiting. You can also visit the original Starbucks at 1912 Pike Place, but there's not much to see and do here other than enjoy a good cup of coffee. Be prepared for long line-ups.
10. Take a free boat ride
Seattle has a fun tradition: every Sunday, volunteers at the Center For Wooden Boats take people out on Lake Union for free. Boats generally set sail between 9am-3pm, and it's a first-come, first-serve basis, so show up early!
11. Visit the Chihuly Garden and Glass
Located in Belltown, this gallery showcases the jaw-dropping work of Dale Chihuly, the most famous blown glass artist in the world. Intricate and multi-colored blown-glass work is displayed throughout a series of indoor and outdoor installations, including a lush garden filled with various colorful glass sculptures. In the Glasshouse is a 100-foot long sculpture in reds and oranges—one of Chihuly's biggest largest suspended works ever. There are also glass blowing demonstrations throughout the day. Admission is $32.
12. Relax on Bainbridge Island
Nearby Bainbridge Island offers a nice reprieve from the busy city and is filled with over 150 acres of gardens, meadows, ponds, and even a nature reserve. Make sure you stop for ice cream at the Mora Iced Creamery! You can take the Bainbridge Island Ferry (for $8.65 one way) across and then get a bicycle rental for the day for about $35.
13. Take a food tour
Savor Seattle Food Tours will give you an amazing overview of some of Seattle's important foodie areas, including Pike Place Market ($44). There's also a gourmet tour ($80) and a booze 'n bites tour ($72), just in case you want to go a little more in-depth.
Seattle Travel Costs
Hostel prices – During peak season, a bed in a four-six bed room will cost from about $40. For a room with eight beds or more, expect to pay around $35. During the off-season, a bed in a room with eight beds or more will cost from about $30 each night, while smaller rooms will cost from about $32.
A basic twin private room with a shared bathroom for one person costs from $75 per night during peak season. Prices are about the same in the off-season.
Budget hotel prices – Nightly rates for a budget two-star hotel room start at about $150 in peak season. In the off-season, budget rooms start from about $130.
Seattle has tons of Airbnb options. A shared room (like a bed in a dorm) averages about $37 per night, while a private room is about $59 per night. A full apartment averages about $120 per night.
Food – Seattle has plenty of cheap food options for under $10. Food trucks dole out Asian food for $9 a plate, or even as low as $5 in Chinatown. You can get a steaming bowl of pasta for about $9. Tacos go for about $3 each, and a giant slice of pizza is $4 or less.
At casual restaurants, you'll get a big bowl of soup or salad for $15, while seafood dishes are between $16-20. A salad and chowder combo will set you back about $20. A beer is about $6. Since you're in the land of coffee snobs, you can expect to pay up to $10 for a tasty brew.
There's a lot of high-end dining in Seattle. A chef's choice meal of sushi will cost you about $80, while seafood dishes in general cost from $50. Soups and salads are from $16, and if you want to go big with some surf-and-turf, expect to pay about $100. A glass of wine is from $10.
If you cook your own food, expect to pay $60 per week for groceries that will include pasta, vegetables, chicken, and other basic foods.
Backpacking Seattle Suggested Budgets
If you're backpacking Seattle, expect to spend about $90 per day. This budget will cover a hostel dorm, public transportation, cheap local eats, and some attractions. If you stick to only free attractions, you can reduce this budget by about $22.
A mid-range budget of about $165 will cover staying in a private hostel room, eating out for all of your meals, any attractions you want, public transportation, and an occasional Uber.
On a luxury budget of about $460 or more per day, the sky's the limit! You can get a four-star hotel downtown, any meal you want, drinks, tours, Ubers, and whatever else you want!
You can use the chart below to get some idea of how much you need to budget daily, depending on your travel style. Keep in mind these are daily averages – some days you'll spend more, some days you'll spend less (you might spend less every day). We just want to give you a general idea of how to make your budget. Prices are in USD.
Accommodation
Food
Transportation
Attractions
Average Daily Cost
Backpacker
$35
$25
$8
$22
$90
Mid-Range
$75
$35
$20
$35
$165
Luxury
$290
$90
$35
$45
$460
Seattle Travel Guide: Money Saving Tips
Seattle isn't the most expensive city in the western U.S., but it's still easy to blow a lot of money here. A rising cost of living has made it more expensive than in the past. If you want to lower your costs, here are some ways to save money in Seattle:
Pick up a CityPASS – This discount ticket offers entrance to five of Seattle's biggest tourist attractions for $99, saving you nearly 50% off.
Check Groupon – Groupon in Seattle always has a ton of deals, like meals at restaurants for 40% or attractions for up to 70% off.
Eat in Chinatown – For the cheapest food in the city, go to Chinatown and eat your heart out. You'll find plates of food here for as low as $5.
See glass art for free – If you'd rather not pay $32 for the Chihuly Garden and Glass gallery, there are free displays of glass art throughout the city. The U.S. Bank Building, The Sheraton Hotel, and Benaroya Hall all have glass art displays.
Get a cheaper aerial view of the city – Skip the other views and head to the Starbucks on the 40th floor of the Columbia Tower downtown for a panoramic view over the city. It'll just cost you a drink!
Couchsurf – Nothing's cheaper than sleeping for free. Couchsurfing connects you with locals who will give you not only a free place to stay but also a local tour guide who can introduce you to all the great places to see.
Go on a free walking tour – This is a great way to learn the history behind the places you are seeing and to avoid missing any must-see stops. Seattle Free Walking Tours has a couple of walking tours that can teach you about the history of the eclectic neighborhoods or show you Pike Place Market. Tours are offered daily but require reservations.
Save money on rideshares – Uber and Lyft (my preferred company) are way cheaper than taxis and are the best way to get around a city if you don't want to take a bus or pay for a taxi. The shared/pool option (where you share a ride with other people) offers even better savings. You can save money off your first rides with the following codes: Lyft (MATTHEW999 to save $10) and Uber (jlx6v to save $15).
Where To Stay in Seattle
Seattle has a few hostels and plenty of budget hotels. Here are my recommended places to stay in Seattle:
For more hostel suggestions, here's a list of my 4 favorite hostels in Seattle!
How to Get Around Seattle
Public Transportation – Sound Transit's Link light rail runs between Angle Lake Station and the University of Washington, with 14 stops throughout downtown Seattle. Fare is $2.25–3.25 per ride, depending on where you're going. You can purchase tickets at the station or via the Transit GO Ticket app.
You can purchase tickets to use the rail, or you can get a reloadable ORCA card, which tracks different fares and transfers automatically. You can also buy a day pass for $8.
There is also a bus service (King County Metro Transit) that will get you just about anywhere you need to go. Fares are the same as the light rail, and you can use your ORCA card here as well.
Streetcars run from South Lake Union to downtown Seattle, as well as from First Hill connecting to the Link light rail at Capitol Hill and International District. Fare is $2.25 per ride, and you can use your ORCA card to get around.
Seattle Center Monorail – This monorail runs between Westlake Center and Seattle Center at the bottom of Queen Anne hill. The full trip only takes two minutes! One-way fare is $2.50.
Bike – Seattle is very bike-friendly! You can reserve a JUMP bike with Uber–all bikes are free to unlock, and then it's $0.15 per minute. Lime also has a bike-sharing program in the city, costing $1 to unlock a bike and then different rates per minute after that.
Taxis – Taxis in Seattle start with a base fare of $2.60, and then each kilometer after that is $1.69. The wait time is $30 per hour.
Ride-Sharing – Uber and Lyft are way cheaper than taxis and are the best way to get around a city if you don't want to take a bus or pay for a cab. The shared/pool option (where you share a ride with other people) offers even better savings. You can save money off your first rides with the following codes: Lyft (MATTHEW999 to save $10) and Uber (jlx6v to save $15).
When to Go to Seattle
Fall in Seattle is the best time to visit (from September to October). The high season (summer) is over, so room rates have dropped and tourists have abated. It's still warm during this time, with temperatures averaging 67°F (19°C) each day, and with less rainfall than spring.
On the other hand, summer is a great time to visit if you don't mind paying a little more for your room. It's always hot, people are out enjoying the weather, and there are always events and festivals going on. Winter is the coldest month, with temperatures averaging about 45°F (7°C) each day. The plus side? There are almost no tourists around.
No matter what time of year you visit, you're likely to encounter some drizzle or rain. Pack some raingear and a warm sweater!
How to Stay Safe in Seattle
Seattle is a very safe place to backpack and travel. Most neighborhoods are safe to explore, especially the touristy areas, but there are a handful of places to avoid because of higher than normal violence or mugging risks. This includes around King County Courthouse and Pioneer Square, and the area between Pike and Pine. If you don't explore those places alone after dark, you should be fine.
Petty crime like pickpocketing can be common in high-trafficked areas, like tourist attractions or on public transit. Keep your belongings secure at all times!
Always trust your gut instinct. If a taxi driver seems shady, stop the cab and get out. If your hotel is seedier than you thought, get out of there. Make copies of your personal documents, including your passport and ID.
If you don't do it at home, don't do it when you're in Seattle. Follow that rule, and you'll be fine.
The most important piece of advice I can offer is to purchase good travel insurance. Travel insurance will protect you against illness, injury, theft, and cancellations. It's comprehensive protection in case anything goes wrong. I never go on a trip without it as I've had to use it many times in the past. You can use the widget below to find the policy right for you:
Seattle Travel Guide: The Best Booking Resources
Below are my favorite companies to use when I travel around Seattle. They are included here because they consistently turn up the best deals, offer world-class customer service and great value, and, overall, are better than their competitors.
Momondo – This is my favorite flight search engine because they search such a wide variety of sites and airlines. I never book a flight without checking here first.
Skyscanner – Skyscanner is another great flight search engline which searches a lot of different airlines, including many of the budget carriers that larger sites miss. While I always start with Momondo, I use this site too as a way to compare prices.
Airbnb – Airbnb is a great accommodation alternative for connecting with homeowners who rent out their homes or apartments. The big cities have tons of listings!
Hostelworld – This is the best hostel accommodation site out there, with the largest inventory, best search interface, and widest availability.
Hotwire – This is probably the hotel site I use most. I really enjoy its blind booking process. They essentially say "we have a super rate on a 3-star hotel in downtown Seattle," and you book it without knowing the hotel name. While that sounds scary, I've never ended up in a bad hotel and have saved a ton of money in the process. Highly recommended.
Priceline – I like this website because it allows you to bid on hotels and save a lot more money than by booking directly. When used in conjunction with the bidding site Better Bidding, you can substantially lower the cost of your hotels — by as much as 60%.
Intrepid Travel – If you want to do a group tour around the United States, go with Intrepid Travel. They offer good small group tours that use local operators and leave a small environmental footprint. If you go on a tour with anyone, go with them. And, as a reader of this site, you'll get a discount when you click the link!
EatWith – This website allows you to eat home cooked meal with locals. Locals post listings for dinner parties and specialty meals that you can sign up for. There is a fee (everyone sets their own price) but this is a great way to do something different, pick a local's brain, and make a new friend.
World Nomads – I buy all my travel insurance from World Nomads. They have great customer service, competitive prices, and in-depth coverage. I've been using them since I started traveling in 2003. Don't leave home without it!
Seattle Gear and Packing Guide
If you're heading on the road and need some gear suggestions, here are my tips for the best travel backpack and for what to pack!
The Best Backpack for Travelers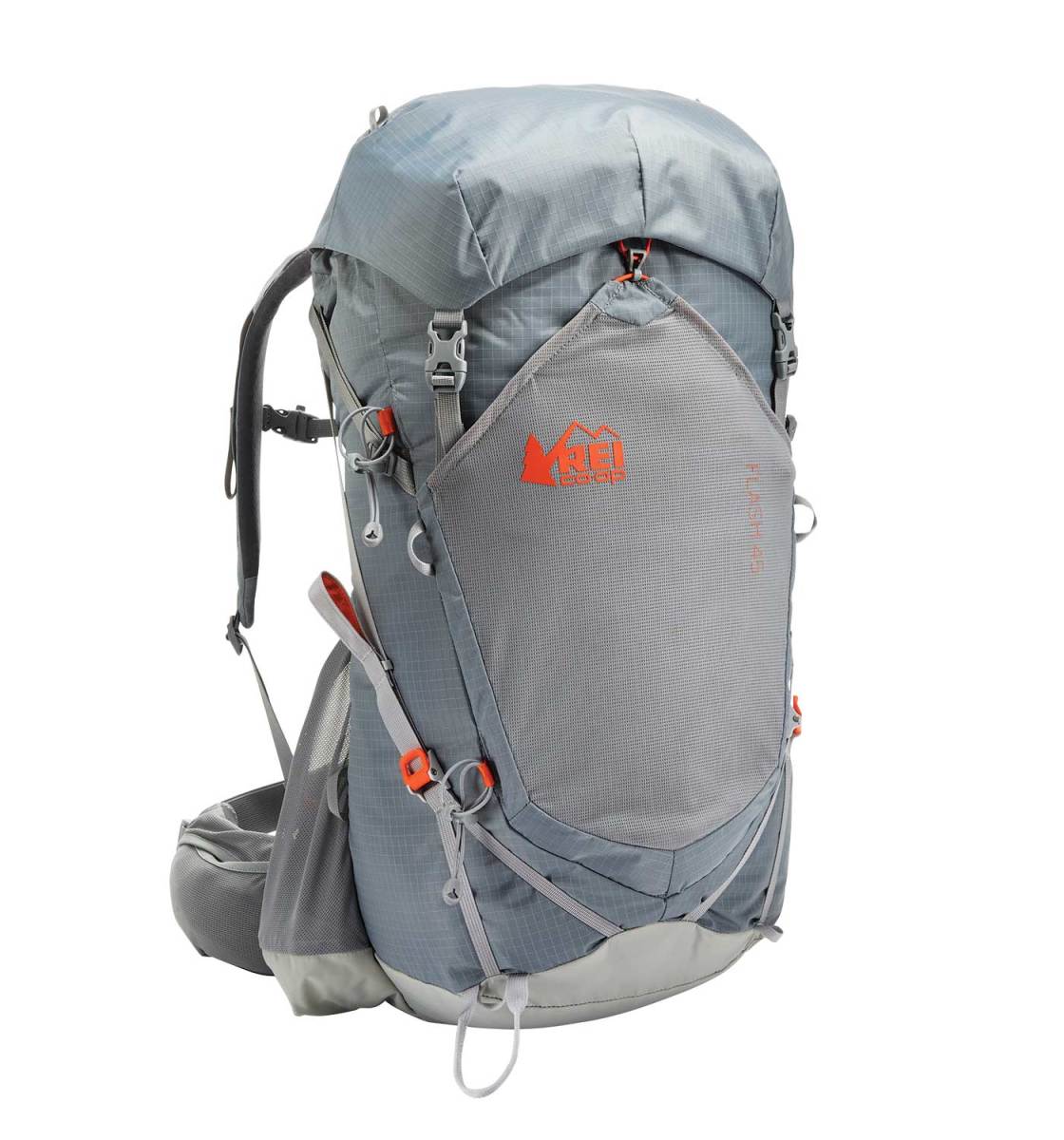 What's the best backpack for traveling long-term? I recommend the
REI Flash 45 Pack
. It's light and comfy, front loading, and fits perfectly in an airplane's overhead bin.
Size:
45-47L
Straps:
Thick and cushy with compression technology that pulls the pack's load up and inwards so it doesn't feel as heavy.
Features:
Removable top lid, large pocket at the front, hydration compatible, contoured hip belt
If you want something different, refer to my article on how to choose the best travel backpack for tips on picking a pack and other backpack suggestions.
What to Pack for Your Trip
Clothes
1 pair of jeans (heavy and not easily dried, but I like them; a good alternative is khaki pants)
1 pair of shorts
1 bathing suit
5 T-shirts
1 long-sleeved T-shirt
1 pair of flip-flops
1 pair of sneakers
6 pairs of socks (I always end up losing half)
5 pairs of boxer shorts (I'm not a briefs guy!)
1 toothbrush
1 tube of toothpaste
1 razor
1 package of dental floss
1 small bottle of shampoo
1 small bottle of shower gel
1 towel
Deodorant
Small Medical Kit (safety is important!!!)
Miscellaneous
Female Travel Packing List
I'm not a woman, so I don't know what a woman wears, but Kristin Addis, our solo female travel guru, wrote this list as an addition to the basics above:
Clothing
1 swimsuit
1 sarong
1 pair of stretchy jeans (they wash and dry easily)
1 pair of leggings (if it's cold, they can go under your jeans, otherwise with a dress or shirt)
2-3 long-sleeve tops
2-3 T-shirts
3-4 spaghetti tops
1 light cardigan
Toiletries
1 dry shampoo spray & talc powder (keeps long hair grease-free in between washes)
1 hairbrush
Makeup you use
Hair bands & hair clips
Feminine hygiene products (you can opt to buy there too, but I prefer not to count on it, and most people have their preferred products)
For more on packing, check out these posts:
Seattle Travel Guide: Suggested Reading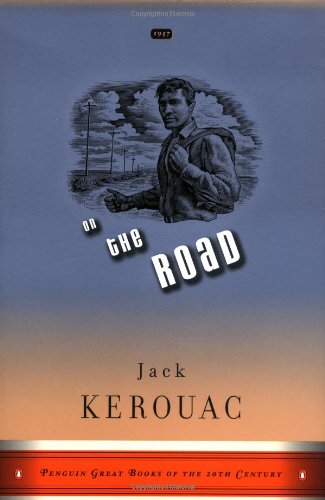 On the Road, by Jack Kerouac
Written in 1957, Jack Kerouac's Beat Generation classic is a classic travel novel. Kerouac's character's (who he modeled after himself) frustration, desire to see the world, and adventures resonate with all of us who need a little relief from modern life. The story follows his character, Sal, as he leaves New York City and heads west, riding the rails, making friends, and partying the night away. He finds thrills, adventure, love, sex, drugs, poverty, and excitement while moving from a weak character into someone whose life experience brings confidence. It's a true American classic.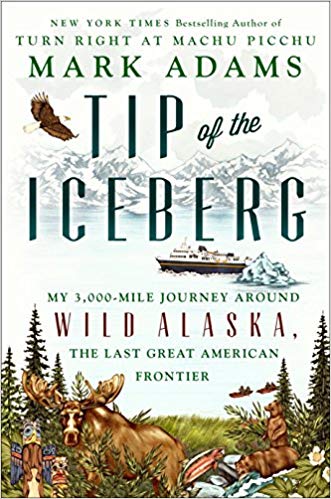 Tip of the Iceberg, by Mark Adams
1899, Edward H. Harriman (a rich railroad magnate) converted a steamship into a luxury cruise for some of America's best scientists and writers and embarked on a summer voyage around Alaska. Now, author Mark Adams retraces that expedition, traveling over 3,000 miles along the coast of the state. Mark is one of my favorite writers, and this book is very reminiscent of Turn Right at Machu Picchu. Mark brings insight into the people, history, and culture of the state in a way he did with his other book.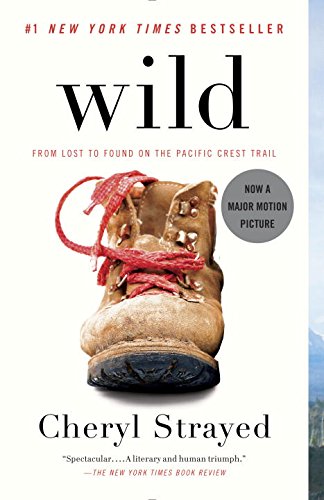 Wild, by Cheryl Strayed
Forgetting the hype of the book (and the subsequent movie), I really did like this book. Cheryl Strayed's book is about her journey along the Pacific Crest Trail when she was 26. She sets off in hopes of finding herself and coming to grips with the death of her mother, break-up of her marriage, and drug use. She's looking for a fresh start. Along the way, she encounters kindness, happy fellow hikers, and a deep sense of belong. Filled with wonderful prose, I found this book deeply moving. It's easy to see why the book became such a hit.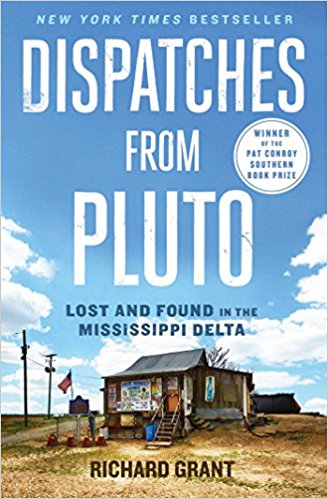 Dispatches from Pluto: Lost and Found in the Mississippi Delta, by Richard Grant
As a big fan of the state of Mississippi, I was really keen to read this book. The state is an often-overlooked tourist destination with eccentric but wonderful people; beautiful parks, rivers, and swamps; stunning architecture; and a complex and rich history for history buffs like myself. In this book, English writer Richard Grant and his girlfriend move to rural Pluto, Mississippi, to live a better life, escape the big city, lower their cost of living, and try something new. They learn to hunt, garden, fend off wild animals, handle snakes, and befriend interesting characters along the way.



The Not-Quite States of America, by Doug Mack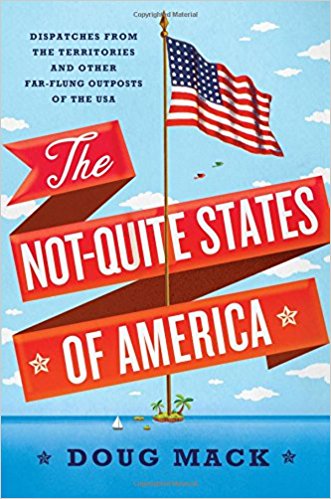 The United States of America is more than just 50 states. There's also the non-states of American Samoa, Guam, the Northern Mariana Islands, Puerto Rico, and the US Virgin Islands. In this funny, detailed, fact-rich book, Doug Mack explores these territories largely forgotten by the rest of the country, which play a more important role in our country than we realize. I had the pleasure of listening to Doug talk about his book in NYC, and he's a wealth of knowledge — just like his book! This one of those travel books that expands your mind about the place you don't really know.


Blue Highways: A Journey into America, by William Least Heat-Moon

This is a deep dive into America's unknown tiny towns scattered across the country map, like New Hope (Tennessee), Remote (Oregon), Why (Arizona), and Whynot (Mississippi). Yes, those are real town names! Heat-Moon's book is considered a masterpiece in American travel writing, and you'll love his adventures and the incredible people he encounters as he reveals the "real" American experience.
Seattle Travel Guide: Related Articles
Want more info? Check out all the articles I've written on United States travel and continue planning your trip: