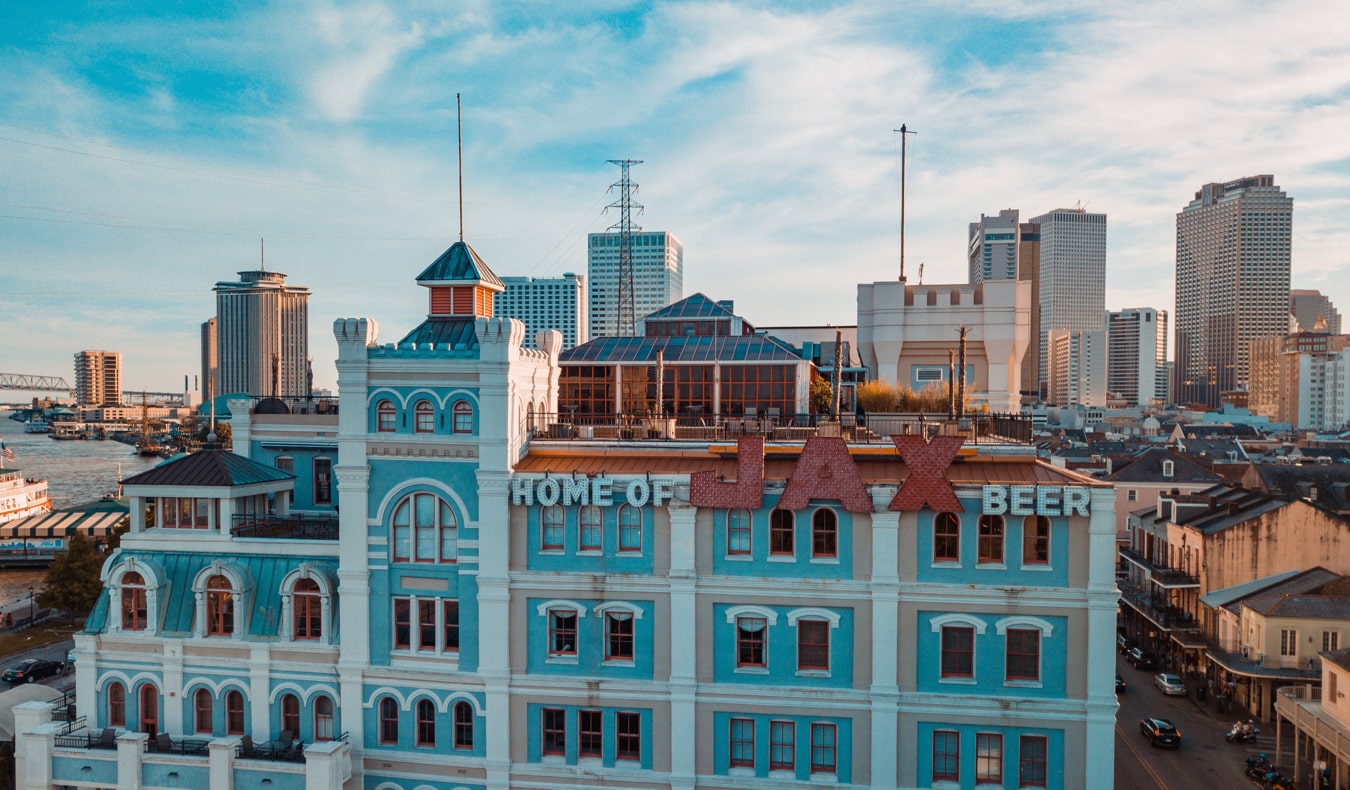 Last Updated: 2/28/2023 | February 28th, 2023
New Orleans. NOLA. The Big Easy. A city by many names, all conjuring up the jovial "Laissez les bons temps rouler!" ("Let the good times roll!") attitude the city is famous for.
New Orleans is filled with Creole and Cajun food, live jazz, street performers, history, beautiful architecture, and a famous appreciation for all the temptations of life. Life in the Big Easy is lived well.
Founded in 1718 by the French, New Orleans struggled to take off due to continual conflicts and war with the indigenous population. To help the colony grow, slaves were shipped in from Africa. This mix of French and African cultures led to the creation of New Orleans' Afro-Creole culture — a culture that still survives to this day (this is also when voodoo began to take root here).
In 1803, the French sold Louisiana to America. Mass immigration to the city bloomed as the economy was rapidly expanding (an economy then reliant heavily on slavery).
As a major port city on the mouth of the Mississippi, New Orleans has always been a melting pot of people and a mecca for interesting and, sometimes rough, people. It attracted the weird. Throw in the French, African, and Anglo influence of the past and you have a city that is truly unique and unlike anything else in the United States.
I first visited during a road trip across the country all the way back in 2006. It was post–Hurricane Katrina and the city was in bad shape — buildings still laid vacant, trash was strewn on the streets — and the city felt like a ghost town.
Years later, I returned for Mardi Gras. It was a different city. Not only had it cleaned itself up but many new areas of the city seemed to be bursting with life as well. New Orleans was reborn.
Many, many visits later and countless hours walking around, taking tours, listening to live music, and eating as much food as possible, I've compiled what I think is the perfect itinerary to help you make the most of your time in the Big Easy.
New Orleans Itinerary: Day 1
Explore French Quarter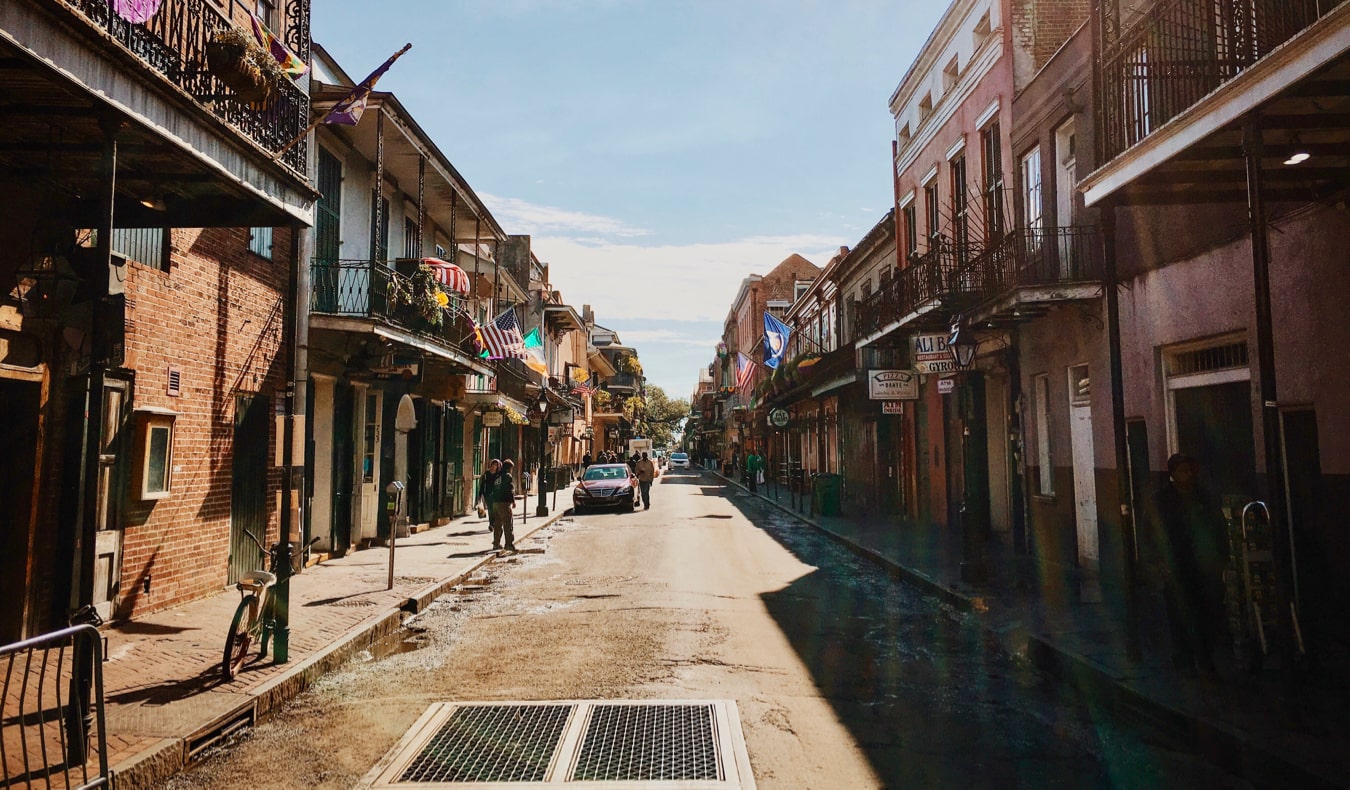 The famous French Quarter is where you'll see the city's iconic 18th century French-style homes and wrought-iron balconies. The area was settled by the French (hence the name) in 1718.
The district is now a haven for revelers on Bourbon Street, antique shoppers on Royal Street, and foodies seeking some of the best Cajun food in the city. Here you'll find Jackson Square, St. Louis Cathedral (the oldest cathedral in the country, dating back to 1789), beautiful homes, and bars blaring top-notch jazz.
Try the free walking tour from NOLA Tour Guy. You'll learn about the history of the neighborhood and get access to an expert local guide who can answer all your questions. I start off every visit to a new city with a free walking tour. Just be sure to tip your guide at the end!
For a more in-depth tour, go with Take Walks. They are my go-to company when it comes to detailed walking tours that go above and beyond the guidebook.
See the Arts/Warehouse District
Right between the French Quarter and the Garden District, this area has seen an incredible revitalization over the last few years. Old, empty warehouses have been turned into shops, art galleries, new apartments, and trendy restaurants. Meander through the cobblestone streets, check out some art, and walk along the Mississippi.
Be sure to visit Mardi Gras World. It's a massive warehouse where most of the floats for Mardi Gras are made. The festival brings in almost 1.5 million people every year and some of the floats take almost an entire year just to build (it's one of the biggest and best festivals in the world).
1380 Port of New Orleans Pl, +1 504-361-7821, mardigrasworld.com. Open daily from 9am-5:30pm. Tours are $22 USD (you can buy advance tickets here).
Wander the Garden District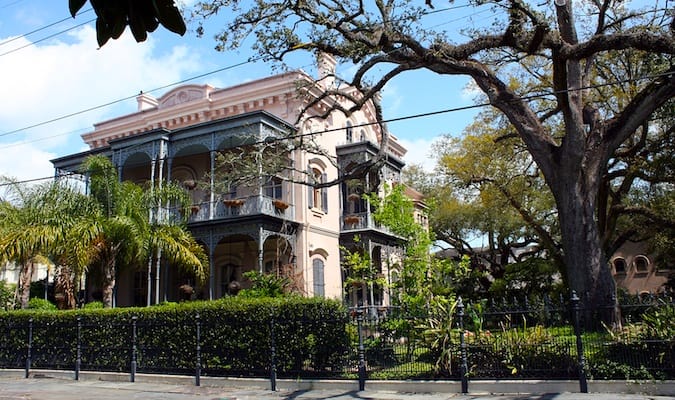 My favorite area of New Orleans, the Garden District is home to large and ornate historic mansions as well as some of the city's best and trendiest restaurants and bars. Quiet and more relaxed than the French Quarter, it was developed in 1832 for the newly-rich Americans who settled in the city. The French Creoles wanted the Americans out of the French Quarter and, through some clever marketing about how the nouveau riche could build huge homes, convinced them to move here.
Spend a few hours wandering the streets, seeing the old mansions, and visiting famous cemeteries (like Lafayette Cemetery #1) in the central part of the district. Walks has a Garden District Tour that includes all the highlights of the area, local praline tasting, and a private tour of a 19th-century mansion not open to the public.
Cruise on the Steamboat Natchez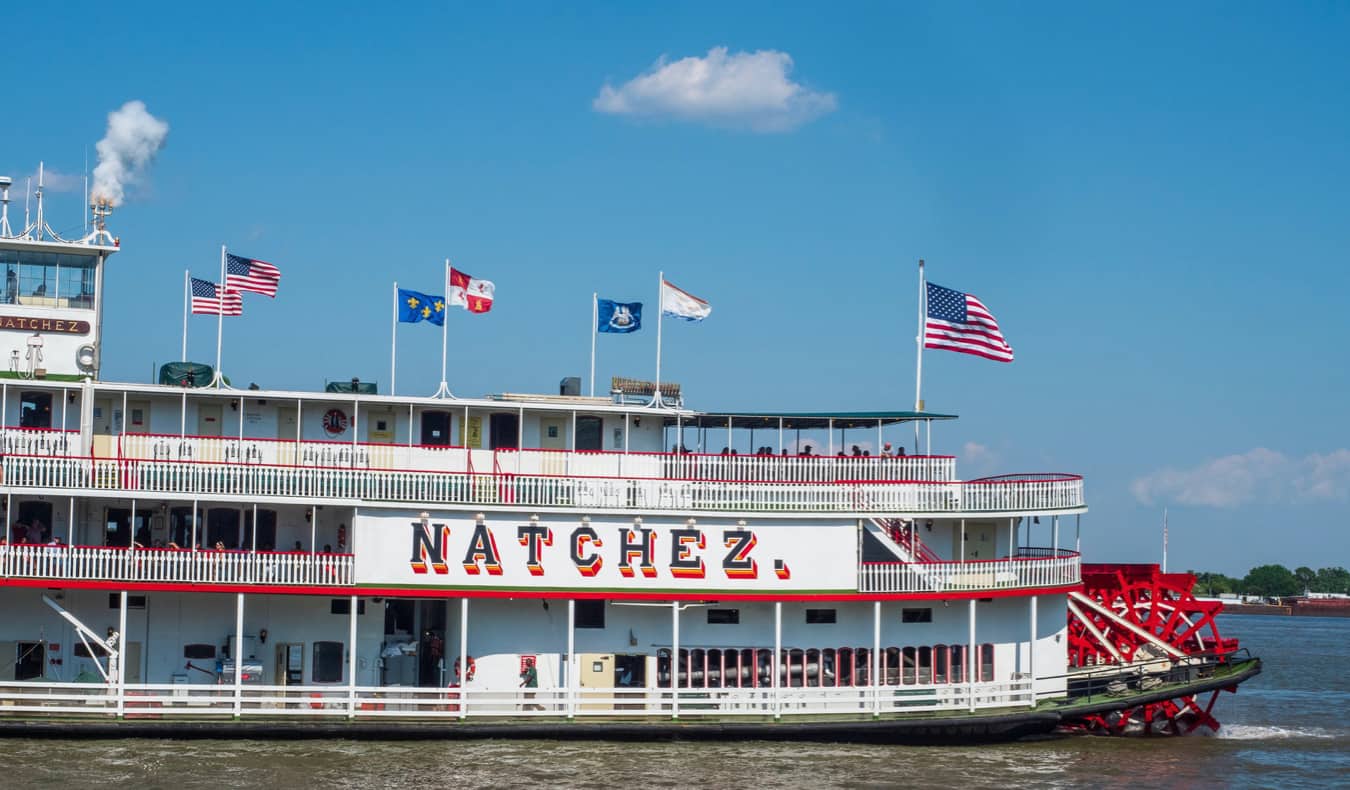 For something a little touristy (but still super cool), book a cruise on the Steamboat Natchez. The boat launched in 1975, however, it's the 9th steamboat to bear the Natchez name (one of its predecessors took part in the most famous steamboat race in history in 1870). Today, it's the city's only authentic steamboat. They offer brunch and dinner cruises and host live jazz music. You'll also get to enjoy the city's scenic skyline as you cruise on the placid waters of the Mississippi.
400 Toulouse St, +1 800-233-2628, steamboatnatchez.com. Cruises depart at 11:30am, 2:30pm, and 7:00pm. Evening jazz cruises cost $50 USD ($95 USD with dinner) while their Sunday jazz brunches are $68 USD.

New Orleans Itinerary: Day 2
Take a Voodoo or Ghost Tour
NOLA is considered one of the most haunted cities in the country thanks to the city's voodoo roots. New Orleans voodoo is a set of underground religious practices that came out of the African religious traditions enslaved people brought to America. Voodoo and the occult are synonymous with New Orleans. From stories of ghosts and vampires to Marie Laveau (the city's historic and most famous voodoo practitioner), New Orleans has a certain creep factor to it.
Voodoo tours take you through the French Quarter and its cemeteries and teach you about the voodoo past of the city. Witches Brew Tours and the Ghosts, Vampires, and Voodoo French Quarter Tour are two of the best.
400 Royal St, +1 504-454-3939, witchesbrewtours.com. They host multiple tours daily, including some only for adults. Their Cemetery Insiders Walking Tour lasts 2 hours and costs $35 USD.
Visit the Voodoo Museum
This small museum is the place to learn more about Voodoo and to actually see objects used in voodoo practices. Just two (jam-packed) rooms, it opened in 1972 and is full of all kinds of artifacts, talismans, taxidermy animals, and voodoo dolls. Not only is it full of interesting artifacts and information, but the museum can also facilitate psychic readings and other rituals with local practitioners for anyone so inclined.
You can visit the museum at your own pace via the self-guided option, or take their voodoo walking tour, which includes a guided tour of the museum.
724 Dumaine St, +1 504-680-0128, voodoomuseum.com. Open daily from 10am-6pm. Admission is $10 USD for a self-guided tour or $32 USD for the guided museum/walking tour.
Tour 1850 House
During the period before the Civil War, slavery made white plantation owners incredibly wealthy. They built elaborate homes to show off their wealth and some of those antebellum houses are still standing today. Located next to Jackson Square, 1850 House is an example of what many of those townhouses looked like before the American Civil War.
Built by the wealthy aristocrat and 19th-century New Orleans personality Baroness Micaela Almonester Pontalba, this particular house had many different occupants over the years. When the Louisiana State Museum took it over, they decorated it to be representative of upper-middle-class life at the time of the building's construction in 1850. It's the best place to get an immersive understanding of just how affluent white slave owners were in the south.
523 St Ann St, +1 504-524-9118, louisianastatemuseum.org. Open Tuesday-Sunday from 9am-4pm. Admission is $5 USD.
Relax in Audubon Park or New Orleans City Park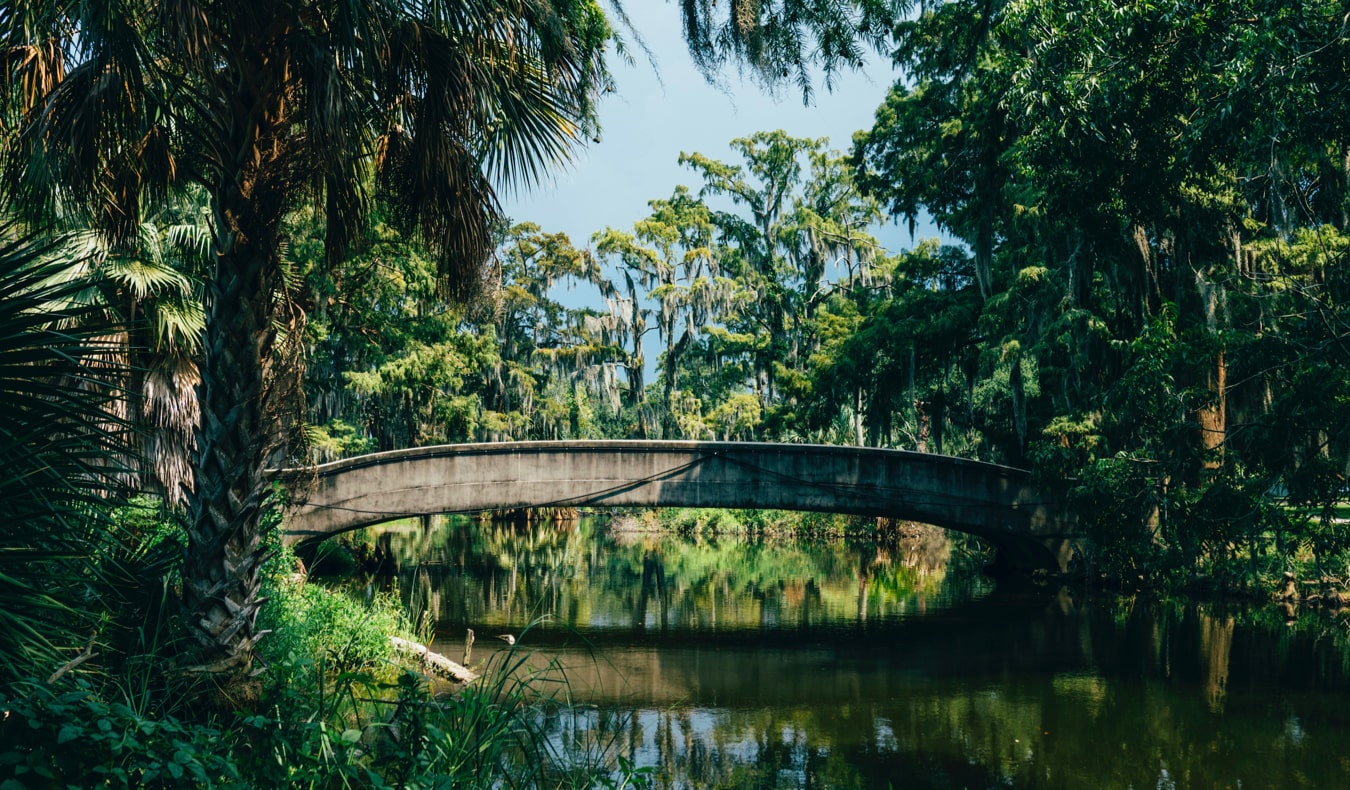 New Orleans has two stunning parks and I'd highly recommend spending an afternoon wandering around one of them. They both have ponds, walking trails, trees, and plenty of space to relax with a book or a picnic. They're a wonderful place to chill out when the weather gets too hot and you want to relax in the shade (or when you need to rest your feet after a long day of walking).
Audubon Park covers over 350 acres and was formerly a plantation, a staging area for both the Confederate and the Union armies during the Civil War, and host to a World's Fair in 1884-1885. City Park is a massive green space spanning over 1,300 acres (making it 50% larger than NYC's Central Park, and one of the biggest urban parks in the country).
City Park is home to centuries-old oak trees, the New Orleans Botanical Garden, the New Orleans Museum of Art, cafes and restaurants, among other attractions. Because it's so big, it's a popular place to bike around (there are bike rental facilities in the park).
Listen to Music on Frenchmen Street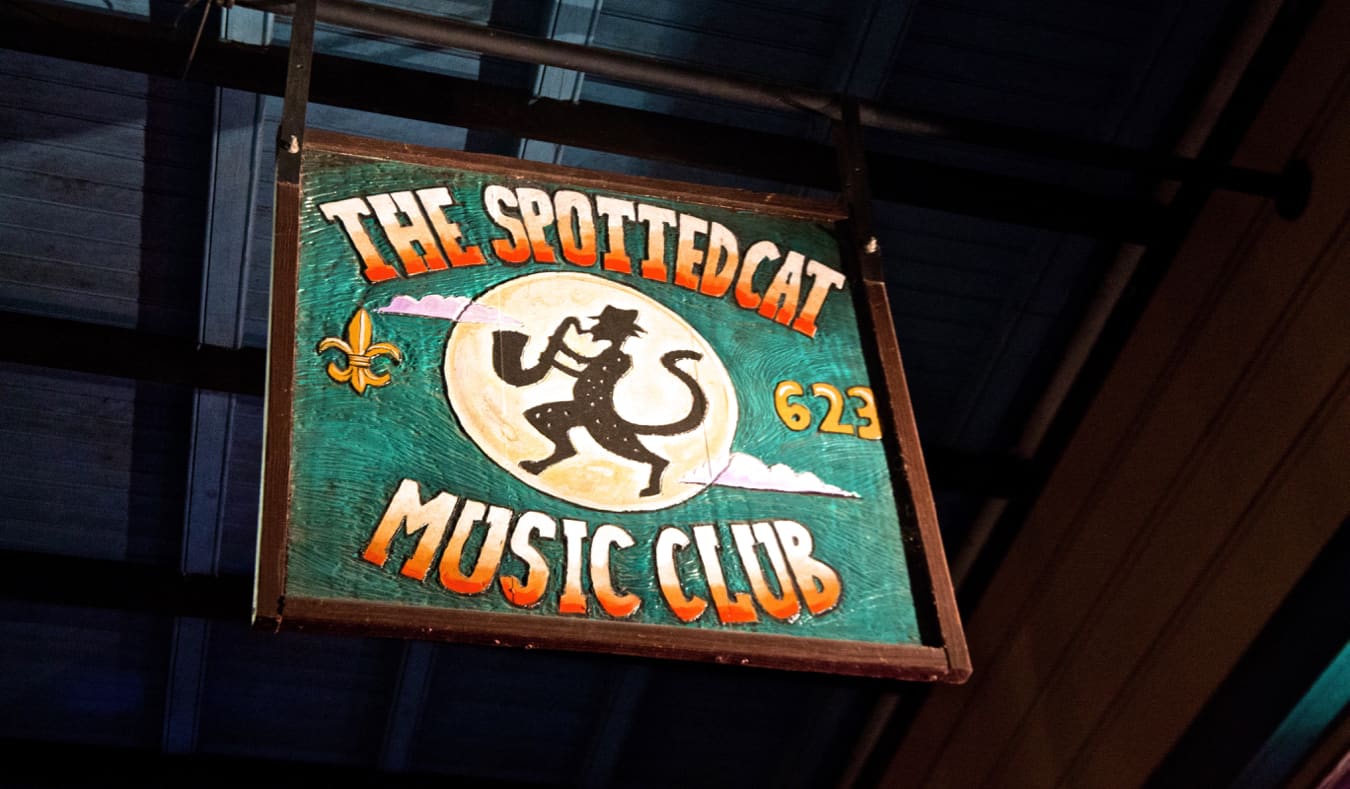 From street bands to jazz halls, New Orleans has music in its DNA. End your day listening to some of New Orleans's incredible music on Frenchmen Street, which became a popular place to listen to local live music in the 1980s. It's famous for its collection of jazz bars, including my favorite, The Spotted Cat.
One of the most popular areas of the city after Bourbon Street, you'll find lots of bookstores, record shops, cafes, and bars in this neighborhood as well. The area is also home to many early 19th-century Creole cottages that survived Hurricane Katrina (this is one of the highest parts of the city).
New Orleans Itinerary: Day 3
Take a Bayou Tour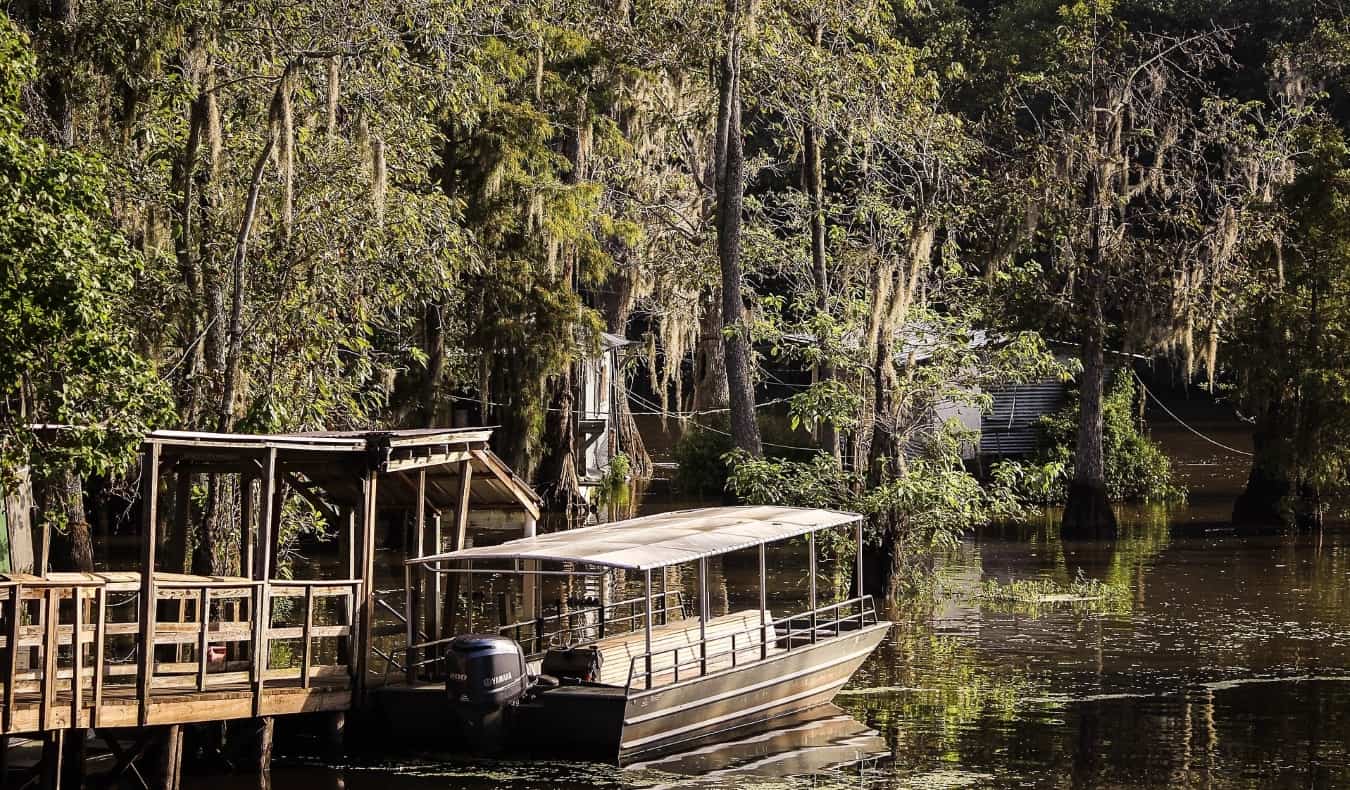 Take a kayak tour around the bayou and explore the swamps filled with alligators and Spanish moss-covered trees. The bayou, a swampy section of a slow-moving river, provided early settlers with trees for homes, fish for eating, and waterways for commerce. It's still part of the lifeblood of the region and an important part of its culture. Spend your morning in this beautiful and relaxing area by getting back to nature.
Kayak tours cost around $50-60 USD and last a couple of hours. Wild Louisiana Tours offers guided tours that will get you out on the water and teach you about the ecosystem. They also offer rentals from $40 USD if you don't want a tour.
1047 Piety Street, +1 504-571-9975, neworleanskayakswamptours.com.
Visit Oak Alley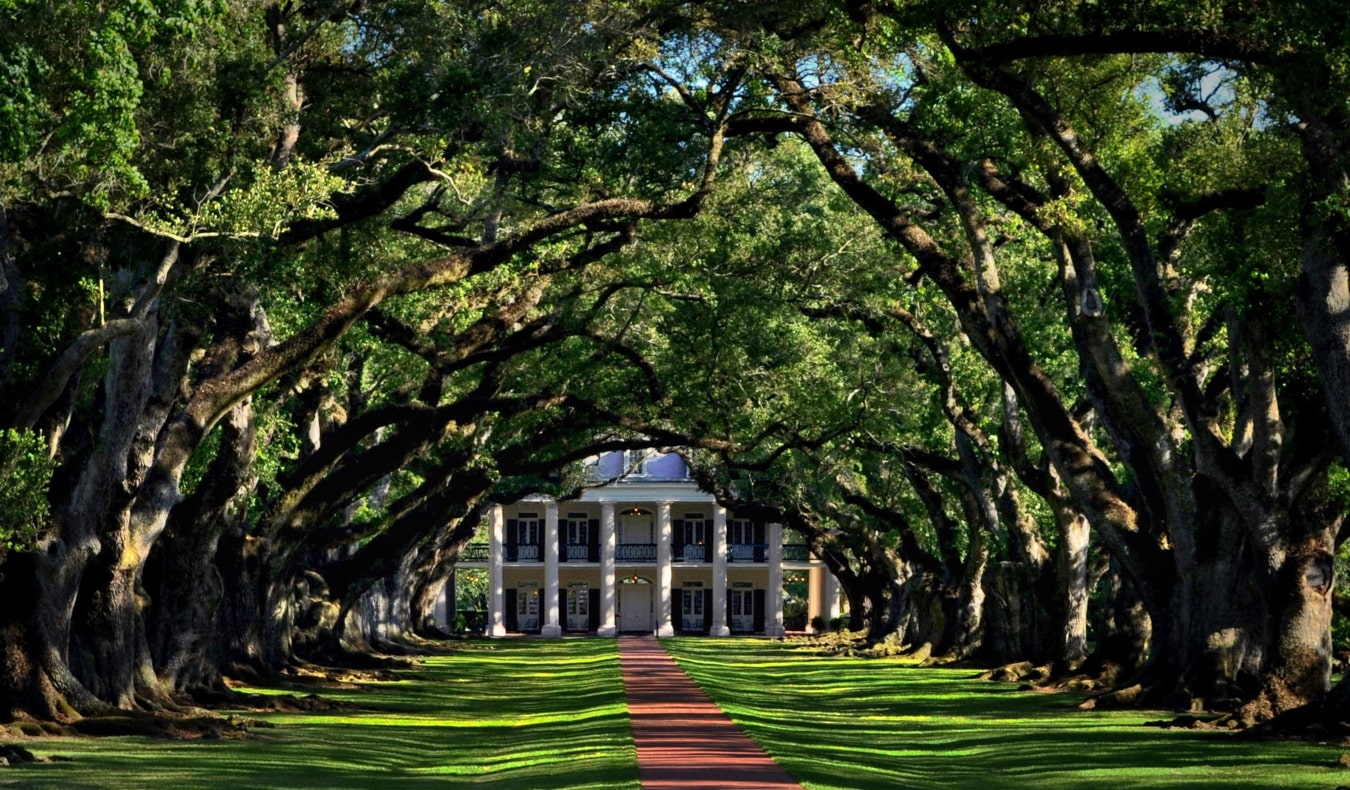 Over a dozen oak trees (each of them over 250 years old) line the lane leading to this antebellum plantation manor right on the Mississippi River. The home's interior is not as awe-inspiring as the exterior and I found the guided tour was a little too brief (and not very detailed). However, wandering the grounds was absolutely worthwhile and the signs/placards have a lot of information on the horrible institution of slavery.
It's located an hour from the city by car. Try to arrive early (or stay late) to avoid the day tours that come from New Orleans so you can take people-free pictures.
3645 Highway 18 (Great River Road), +1 225 265-2151, oakalleyplantation.org. Open daily from 8:30am-5pm. Admission starts at $25 USD. For tours that include transportation from New Orleans and admission to the plantation, expect to pay $70-80 USD per person.
There are also other plantations nearby that, while not as pretty on the exterior, have more beautiful interiors and better historical tours:
St. Joseph Plantation – Built in the 1830s, this plantation is listed on the National Register of Historic Places.
Laura Plantation – One of the few plantations left with numerous complete structures.
Houmas House Plantation – Completed in 1840, Houmas House sits on 10 acres of land and has 9 surviving buildings and structures.
New Orleans Itinerary: Day 4
The National World War II Museum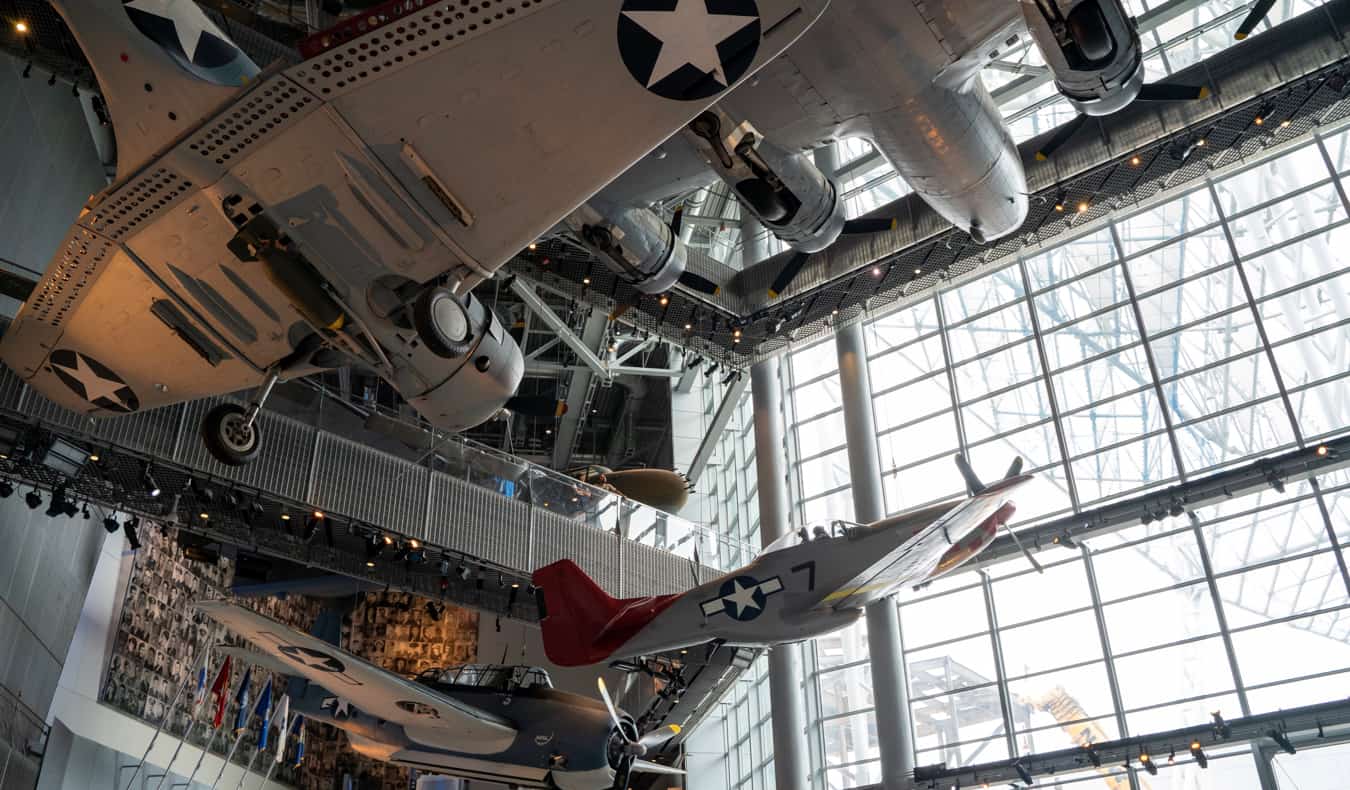 Opened in 2000, this is the largest museum dedicated to World War II in the country. It's consistently ranked as one of the best museums in the US too — and I can see why. Its use of audio, video, artifacts, and personal stories tie the history of the war together in incredible detail. I spent over three hours here and still had more to see.
Even if you're not a history buff like me, I highly recommend visiting. Many veterans spend time here, and you can listen to first-hand accounts of the war as well as see some of their pictures. It's sobering but incredibly insightful.
945 Magazine St, +1 504-528-1944, nationalww2museum.org. Open daily from 9am-5pm. Admission is $31.50 USD (buying advance timed tickets is highly recommended).
Take a Food Tour
If you want to learn more about the history and culture behind the city's best eats, take a food tour. You'll not only get to eat more of the best food in the city but you'll learn how and why certain foods came to prominence. From po'boys to gumbo and everything in between, food and culture and history are inseparable from the city's DNA. A food tour will add much more insight and nuance to your time here.
Doctor Gumbo Tours runs one of the best food tours in the city. They also offer a cocktail history tour that goes to different historic venues in the city (with a cocktail at each stop, of course) while teaching you about the city's famed drinks and liquors.
+1 504 473-4823, doctorgumbo.com. Tours last 3 hours and cost $75 USD per person.
See the Confederate Memorial Hall Museum
This is one of the oldest museums in the state and is home to the second-largest collection of Confederate Civil War items in the world. I'm always intrigued by Civil War history museums, especially those in the Deep South, where the memory of "Northern aggression" is still very strong.
The museum contains over 5,000 historical artifacts, including the uniforms of Generals Bragg and Beauregard and personal items owned by Confederate President Jefferson Davis (including his Bible and a piece of the crown of thorns he received from the Pope). The museum highlights Southern patriotism and reiterates the historic argument that the south was fighting for "honor" and "state's rights."
I found the absence of slavery here unsurprising given that the museum wants to pretend that wasn't the main cause. It's always fascinating to learn how people frame their history, even if they do so in such a biased light. Despite the one-sidedness — and in fact, because of it — this museum is worth visiting.
929 Camp St, +1 504-523-4522. Open Tuesday-Saturday from 10am-4pm. Admission is $10 USD.
Tour the Sazerac House
Opened in 2019, The Sazerac House is part bar, part museum, highlighting the importance of the Sazerac cocktail, born at this very location and considered by many to be the oldest American cocktail. Visiting is an immersive experience with several floors of interactive exhibits. You can chat with virtual bartenders about their favorite drinks and see what the French Quarter looked like in the 1800s. It's a super detailed and fun experience that's one of the best in the city.
You can also take a 90-minute tour (that includes samples) for free, or attend one of their events/workshops (which start at $30 USD), such as a whiskey tasting or a workshop that teaches you how to craft whiskey-based cocktails.
101 Magazine St, +1 504-910-0100, sazerachouse.com. Open Tuesday-Sunday, 11am-6pm. Admission is free but booking in advance is required.

Where to Eat in New Orleans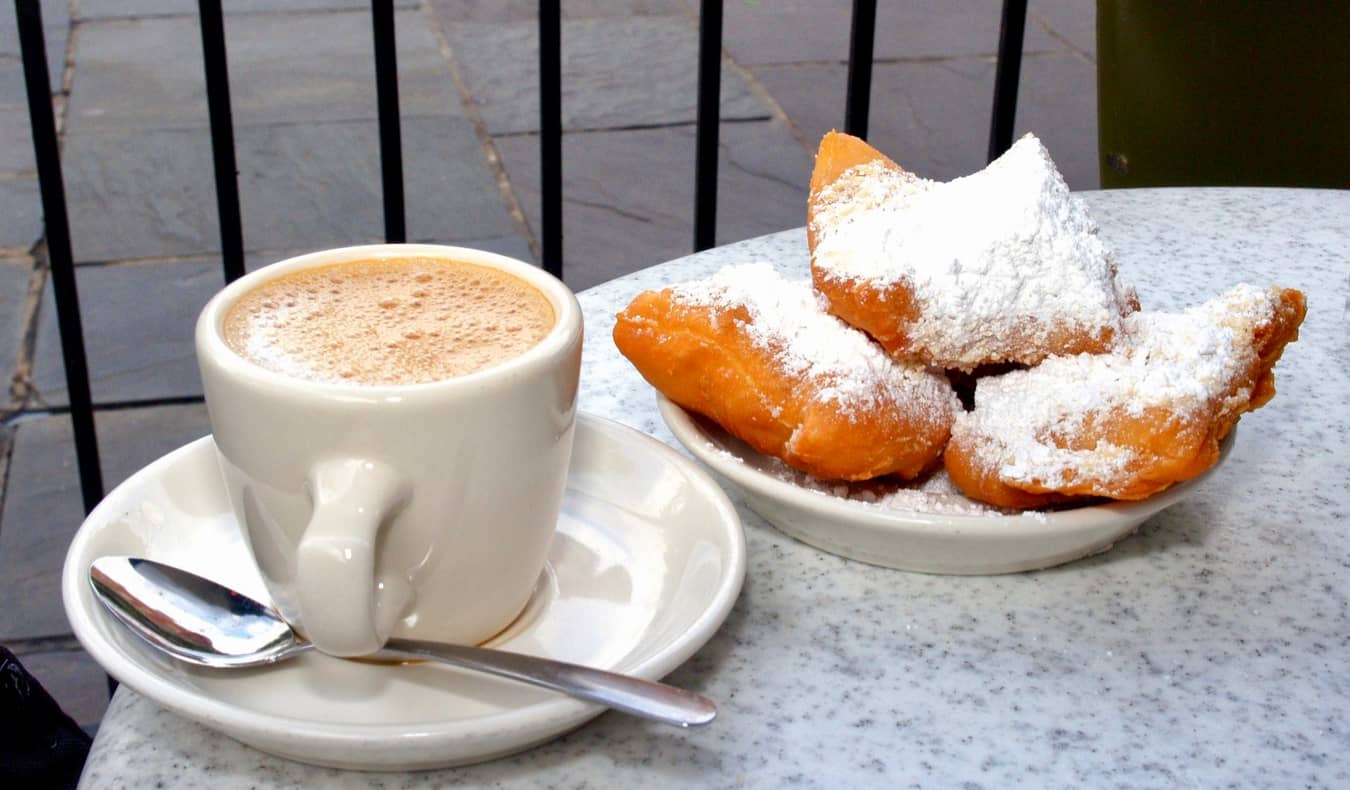 New Orleans is filled with some of the best food in the United States. Out of all the places I've eaten here over the years (and I've eaten my way around the city a few times now), these were some of my favorites:
Mother's Restaurant – The best po' boy sandwiches in the city. Get the catfish!
Acme Oyster House – Delicious charbroiled and fresh oysters. (Awful Bloody Marys though.)
Drago's Seafood Restaurant — Though it feels uber-touristy, they have the best charbroiled oysters in the city.
Coop's Place – Incredible fried chicken and jambalaya. Located near Jackson Square.
Gumbo Shop – For all your Cajun food needs, come here!
Cajun Seafood – Casual Southern-style eats like gumbo and poboys.
Killer PoBoys – Contemporary poboys with global flavors.
Seaworthy – A classy (but not pretentious) oyster bar.
Willa Jean – Delicious food, chic atmosphere, and good cocktails.
***
New Orleans is a city with soul. It's seen some hard times, but the city has embraced a zest for life and laid-back attitude that is infectious. The energy, food, and music scene make New Orleans one of the most eclectic and vibrant cities in the United States — if not the world.
Laissez les bons temps rouler, indeed!
Book Your Trip to New Orleans: Logistical Tips and Tricks
Book Your Flight
Use Skyscanner to find a cheap flight. They are my favorite search engine because they search websites and airlines around the globe so you always know no stone is left unturned.
Book Your Accommodation
You can book your hostel with Hostelworld as they have the biggest inventory and best deals. If you want to stay somewhere other than a hostel, use Booking.com as they consistently return the cheapest rates for guesthouses and cheap hotels.
Don't Forget Travel Insurance
Travel insurance will protect you against illness, injury, theft, and cancellations. It's comprehensive protection in case anything goes wrong. I never go on a trip without it as I've had to use it many times in the past. My favorite companies that offer the best service and value are:
Looking for the Best Companies to Save Money With?
Check out my resource page for the best companies to use when you travel. I list all the ones I use to save money when I'm on the road. They will save you money when you travel too.
Need a Guide?
New Orleans has some really interesting tours. My favorite company is Take Walks. They have expert guides and can get you behind the scenes at the city's best attractions. They're my go-to walking tour company!
Want More Information on the United States?
Be sure to visit our robust destination guide on the United States for even more planning tips!