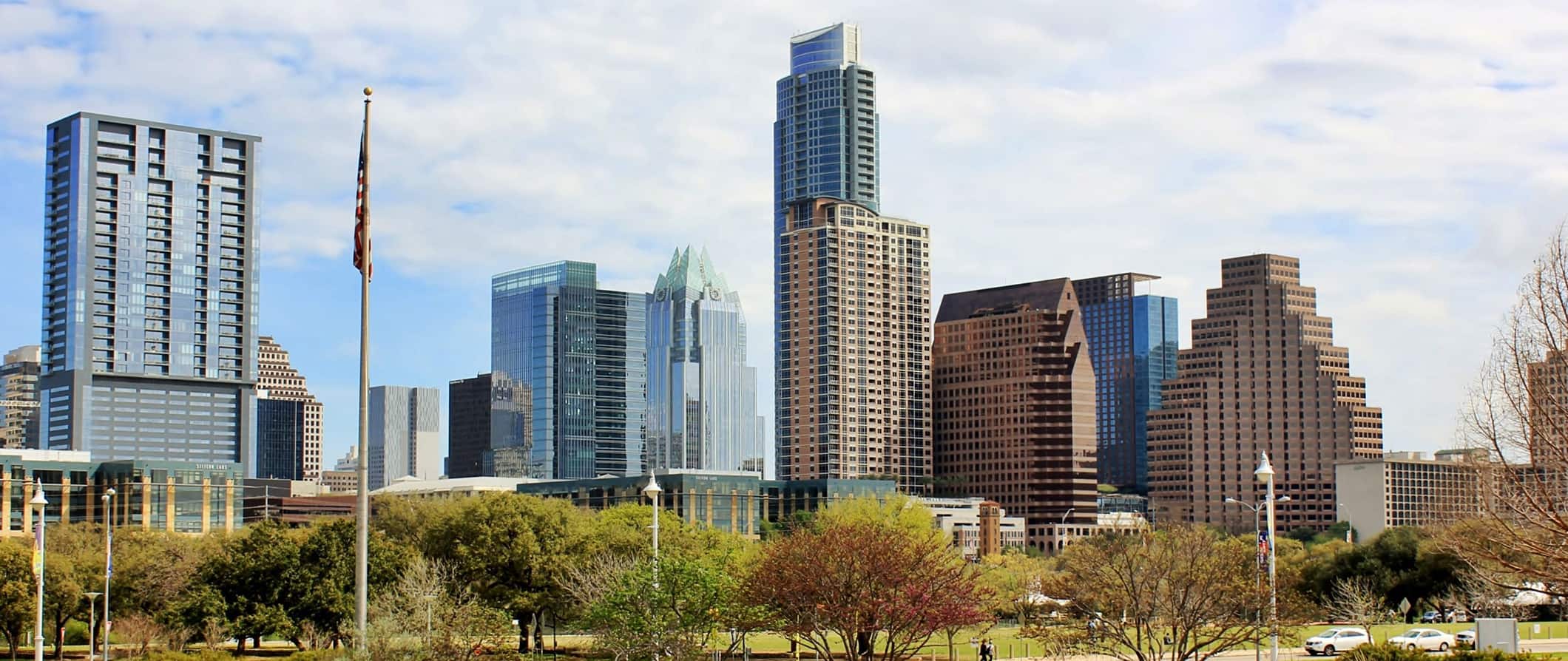 Austin has always been home to musicians, hippies, weirdos, and since 2016, me. Having grown rapidly in the last few years as a tech hub, Austin is a city full of start-ups, entrepreneurs, musicians, cowboys, beer lovers, and fitness buffs. It's a cross-section of all those who wander and a (relatively) liberal outpost in Texas.
In this city, you'll find line dancing next to an organic food market next to a classic Texan steak house. The beer and food truck scene here is amazing (some of the best BBQ and tacos in the country are here) and you can't kick a stone without coming across some incredible music.
Plus, there is easy access to a ton of outdoor activities so you can work off all that food and beer.
No one ever leaves Austin disappointed. Whether you're a foodie or a music fan or a nature lover, Austin has something to keep you entertained.
This travel guide to Austin can help you plan an affordable trip to one of the hottest spots in the United States.
Top 5 Things to See and Do in Austin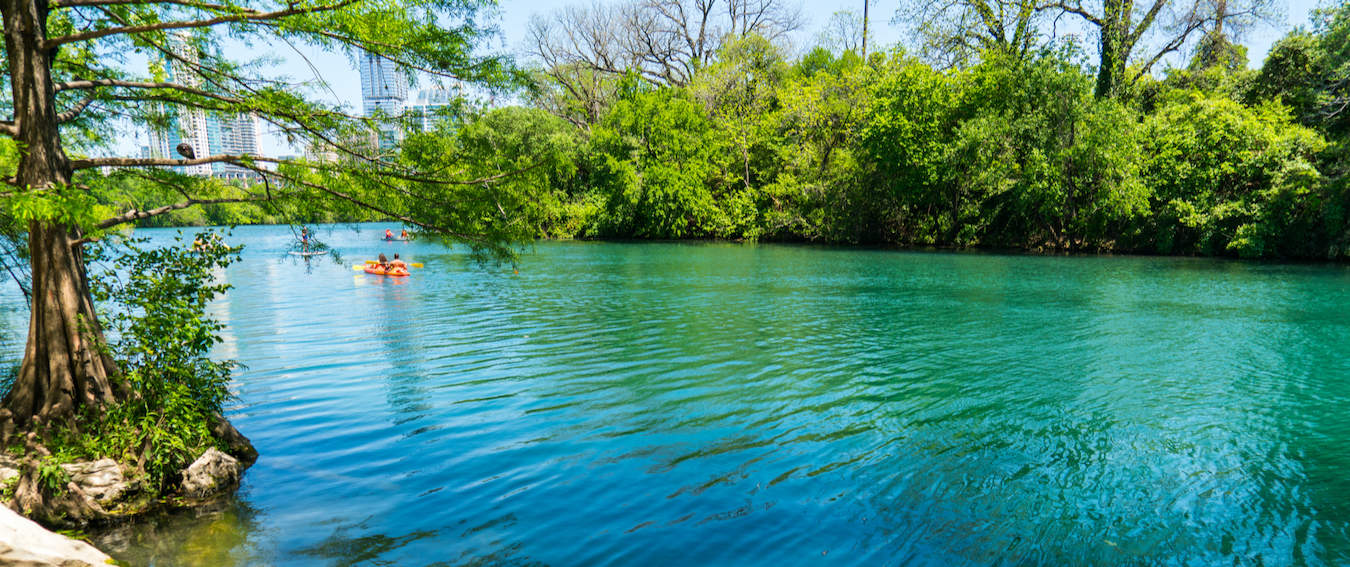 1. Check out the music
Austin is famous for its music scene and there are tons of opportunities to listen to world-class independent music here. Pretty much every bar in the city showcases music and most of the shows are free. The two big music festivals in the city are Austin City Limits (October) and SXSW (March). Both events bring in over 400,000 people so make sure to book your accommodation early if you plan on attending. Beyond the festivals, 6th Street is home to a ton of venues and Stubb's is one of the most popular venues in town so try to see a show there if you can!
2. Jump into Barton Springs
Barton Springs Pool is the city's best spots. Located in Zilker Park (see below), it provides respite from the blazing summertime heat. Fed by a natural cold-water spring, the city-run Barton Springs Pool features manicured lawns that are great for lounging on and relaxing with your friends. The wide pool gives you plenty of room to float around and cool off, as the temperature can hit 100 degrees in the summer. It's only $9 USD to swim here (residents pay $5 USD) and it's just a 5-minute ride from downtown. If you want to go kayaking, guided two-hours tours from the Austin Rowing Club cost $45 USD.
3. Tour the State Capitol
The Texas Capitol building is the home to Texas' state government. Completed in 1888, it's on the US National Register of Historic Places, is a National Historic Landmark, and is also a Texas Historic Landmark. The capitol offers free 30-minute tours from Monday to Friday. You get a chance to walk the historic halls of the biggest state capitol building in the country (it's over a dozen feet taller than the capitol in DC) while admiring its ornate architecture, right down to the brass door hinges and elegant chandeliers. You can also pick up a brochure and do a self-guided tour as well.
4. Take a craft beer tour
Austin is home to a growing number of craft beer breweries, most of which offer tours of their facilities (with samples, of course!). Companies like Twisted Texas Tour organize tours of multiple breweries via their Brew Bus. Tours last a few hours and cost $99 USD per person. For a unique twist, check out Bike and Brew ATX. Their bike tour visits 3 breweries and includes 3 flights of beer for $75 USD.
5. Eat some BBQ
If you like BBQ, you've come to the right city! Austin has some incredible offerings when it comes to barbecue, including the famous La Barbecue and Franklin Barbecue. While it's not uncommon to wait hours for a plate, I can assure you the food is worth it! Get there early to avoid the worst of the waiting. For more BBQ (and other food) suggestions, check out this post for a list of my favorite restaurants in Austin.
Other Things to See and Do in Austin
1. Visit the Museum of the Weird
This museum is a typical penny arcade featuring weird oddities like a two-headed chicken, a "fish man," a mummy, and even a sideshow. It's one of those "step right up and see some weird shit" kind of places. It's small and takes only 20 minutes to wander through, but it's weird, Austin-like, and sort of fun. Admission is $12 USD.
2. Take a walking tour
The best way to orient yourself on arrival is with a walking tour. You learn some history and see the main sights, all while connecting with an expert local guide who can answer your questions. I always start my visits to a new city with a free walking tour. Tipster Tours runs regular free tours in Austin. For paid tours, go with Walking Tours of Austin. If you want something spooky, you can also take a ghost tour. Just make sure to tip your guide at the end!
3. Watch the bats
From mid-March until November, the Congress Avenue Bridge downtown is home to 1.5 million bats. Visit the waterfront at dusk to watch these creepy critters head out for their nightly foraging. Just don't take the boat tours because the bats fly over the river and there's a lot of poop that comes down as they fly off. Get there early to secure a good spot as a lot of people show up and the bridge gets crowded!
4. Hang out in Zilker Park
Zilker Park is in the heart of South Austin. The park offers many different types of outdoor activities such as hiking, biking, kayaking, jogging, picnicking, and more. Barton Springs (see above) is here as well. Don't forget to visit the statue park, filled with over 200 of the famous sculptor Charles Umlauf's sculptures and artworks. They're moved around every season so visitors can regularly experience the art in a new way. Kayaks, canoes, and standup paddleboards (SUP) can be rented for 21 USD per hour from Zilker Boats. Bike yours around the park are also available.
5. See the Cathedral of Junk
The Cathedral of Junk is exactly that: a massive collection of repurposed junk. Started in 1988 by Vince Hannemann, the Cathedral of Junk is an ever-evolving passion project involving over 60 tons of junk. Old bikes, appliances, hubcaps, TVs — you name it. They're all cobbled together to form a massive "cathedral" that spans Vince's entire backyard. Admission is free though a $5 USD donation is encouraged. It's not open every day so call ahead.
6. Hang out on Lady Bird Lake
This lake is actually a reservoir on the Colorado River. Located in downtown Austin, it's a great place for rowing or kayaking as no motorboats are allowed on the water. There are trails around the lake for hiking and cycling, too. If a relaxing place to escape the city and popular with locals. Kayak rentals cost around $15 USD per hour (or $35 USD per day) while SUP rentals are $25 USD per hour (or $55 USD per day) from Rowing Dock. There's also a 10-mile (16 kilometer) hiking and biking trail around the lake if you want to stretch your legs. It has regular entry and exit points so you don't have to do the whole 10 miles. There are also fountains and bathrooms along the trail in case you need a break. It's an easy, fun trail.
7. Swim in Deep Eddy
This man-made pool is fed from a nearby well with non-chlorinated water. It's the oldest swimming pool in Texas (it was originally built in 1915) and is open all year round (its hours of operation are shortened during the winter, though). In the summer, they show family movies here, projected onto an inflatable screen. Admission is free.
8. Tour the LBJ Presidential Library
The Lyndon Baines Johnson Library and Museum does an excellent job of highlighting LBJ's life and contributions as the 36th US president. Johnson was president from 1963-69, taking over after Kennedy was assassinated (he was sworn in on Air Force One just two hours after the assassination). There are a lot of interactive exhibits here, as well as an animatronic LBJ, a replica Oval Office from his presidency, and over 45 million pages of documents. As a history buff, I really enjoyed it! Admission is $13 USD and half-price on Tuesdays.
9. Try an escape room
Austin is home to a few great escape rooms, which are a fun way to spend an afternoon if it gets too hot out. The Escape Game Austin is one of the top-rated companies in the country and offers some really neat challenges (including an amazing prison break room). If you've never tried an escape room, this is the place! Admission is $36 USD per person.
10. Go two-stepping
Two-stepping (often called 'the Texas two-step') is a country/western dance that can be found all over the city. The White Horse is the most famous spot for it, though The Broken Spoke and the Little Longhorn Saloon are also popular venues to try it out as well. Check their websites for an up-to-date event schedule to find out when they are hosting two-stepping.
11. Experience First Thursday
The South Congress Hotel hosts a huge event on the first Thursday of every month. There is live music and an all-night happy hour. Local vendors also set up nearby selling art, clothing, and other items and many nearby bars and stores also run discounts too. Don't miss this if you're in town — it's one of my favorite monthly events!
12. Get weird on Rainey Street
This nightlife area is filled with old houses that have been recently converted into bars. Originally the "hipster" part of the city, it's now mainstream and teems with people on the weekend. Personally, I avoid coming here on weekends: it's too crowded and there are too many bachelor/ette parties. I find the scene a little too wild for me — though you may not!
13. Grab a cocktail
While beer and cheap drinks reign supreme in Austin, there is a huge cocktail scene in the city. If you're looking for the perfect cocktail, try Firehouse Lounge, Floppy Disk Repair Co, Midnight Cowboy, Garage, or Whisler's.
14. Take a food tour
If you're a foodie like me, a food tour is the best way to get a delicious overview of everything Austin has to offer. Austin Eats Food Tours has couple tasty options, including a food truck tour and a happy hour tour. Prices start at $99 USD and most tours last 3 hours.
15. Explore the Bullock Texas State History Museum
Opened in 2001, this museum focuses on telling the story of Texas. Named after former Lieutenant Governor Bob Bullock, it covers everything from its earliest inhabitants to the present day, including topics like ranching, Civil Rights, oil, space exploration (there's a NASA center in Houston), Native American history, and more. Its biggest attraction is the preserved hull of the French La Belle shipwreck from 1686, which sunk in the gulf as it attempted to start a new French colony. Admission is $13 USD.
16. Walk the Greenbelt
The Barton Creek Greenbelt is a 7-mile (11-kilometer) stretch of hiking and biking paths. Beginning at Zilker Park, the Greenbelt also offers places to swim, rock climb, and lounge the day away. It's one of the things to do in Austin and, when the weather is nice, you'll find it teeming with locals. Definitely don't miss it! Just make sure to bring water (there are no water fountains here) and to take your trash out when you leave (there are no restrooms or garbage receptacles either).
17. Visit the Blanton Museum of Art
Located at the University of Texas at Austin campus, this is one of the largest university art museums in the country. There are over 21,000 works here, including modern and contemporary works, ancient pottery, works from Latin America, and paintings by famous masters like Reubens and Parmigianino. It's basically the only art museum in the city too (though there's tons of galleries on the easy side). They also host a rotating list of exhibitions so be sure to check the website to see what's on. Admission is $15 USD.
18. Explore the Drive Thru Zoos of Texas
If you're heading out of the city (and/or exploring the state at large), consider visiting some of the drive thru zoos in Texas. There are a couple near Austin, including Blue Hills Ranch and The Exotic Resort Zoo, where you can see camels, zebras, lemurs, giraffes and hundreds more animals! Each zoo is different, but you can generally drive around in your own vehicle or join a tour. If you're traveling with kids, it's a super fun excursion outside the city! Most even have their own cabins so you can stay overnight too.

For more information on other cities in the United States, check out these guides:
Austin Travel Costs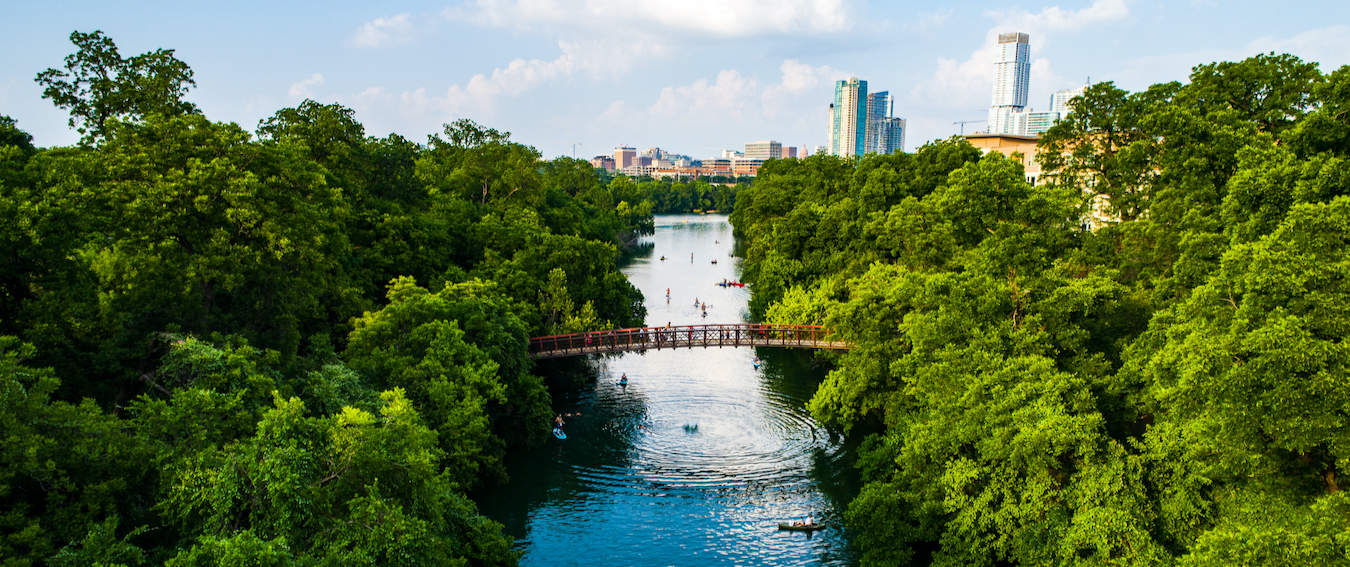 Hostel prices – There is currently only one hostel in Austin. A bed in a 4-6-bed dorm costs around $38 USD per night. Private rooms cost around $120 USD for rooms with a shared bathroom. If you want a private bathroom, prices jump to $150 USD per night (you're better off getting a hotel). Free Wi-Fi is standard and there's a kitchen for cooking your own food as well. It's connected to a nice bar as well.
Budget hotel prices – Budget two-star hotels near downtown start around $90-100 USD. Expect basic amenities like TV, AC, and a coffee/tea maker. For a three-star hotel, prices start around $200 USD per night ($230 USD if you want a hotel with free breakfast).
There are lots of Airbnb options in Austin. Private rooms around $110 USD while entire homes/apartments cost average well over $250 USD if you don't book early. Most Airbnb houses are meant for large groups while
Food – Austin is home to an incredible food scene. BBQ joints, food trucks, Mexican restaurants, sushi, great Chinese food, Italian, delicious steakhouses — you can find everything you want in this city! You can eat well – and affordably – here.
You can get breakfast tacos for $3-5 USD, pizza slices are around $4-5 USD, and bowls of pho for about $10 USD. Most food trucks and lunch spots are around $10-15 USD for a meal.
You can eat a mid-range restaurant for $15-20 USD per main course, including seafood, sandwiches, and vegetarian dishes. Dinner for two with drinks usually averages around $65 USD.
Prices just go straight up from there, with prix-fixe menus at high-end restaurants costing upwards of $100 USD! But you can find main courses at many high-end restaurants for about $40-50 USD each, including steaks and pasta dishes.
Fast food (think McDonald's) costs around $9 USD for a combo meal.
Beer is $6-7 USD while a latte/cappuccino is around $5 USD. Cocktails cost around $10 USD depending on how nice the places are. There are plenty of happy hours around town too.
If you plan on cooking your own meals, expect to spend $45-65 USD per week on basic staples like rice, pasta, veggies, and some meat.
I have an extensive list of places to eat and drink. Just go to this article for a list of my favorite places to eat in Austin!
Backpacking Austin Suggested Budgets
If you're backpacking Austin, expect to spend $65 USD per day. This budget covers a hostel dorm, public transportation, cooking all your meals, limiting your drinking, and doing some cheap activities like visiting Barton Springs, seeing the bats, and going two-stepping.
A mid-range budget of $170 USD covers staying in a private hostel room or Airbnb, eating out for all of your meals at cheap food trucks, taking the occasional taxi to get around, enjoying a couple drinks, and doing some paid activities like museum visits or renting a kayak.
On a "luxury" budget of $330 USD or more per day, you can stay in a hotel, eat out for all your meals anywhere you want, drink as much as you'd like, rent a car to get around, and do more paid activities, including museum visits and craft beer tours. This is just the ground floor for luxury though. The sky is the limit!
Accommodation
Food
Transportation
Attractions
Average Daily Cost
Backpacker
$40
$10
$5
$10
$65
Mid-Range
$100
$35
$15
$20
$170
Luxury
$150
$120
$25
$35
$330
Austin Travel Guide: Money-Saving Tips
Austin is one of the more affordable US cities, but if you don't watch your budget, things can quickly add up — especially if you're a foodie or drink a lot. But there are still plenty of ways to save here, thanks to lots of drink specials and outdoor activities! Here is how to save money in Austin when you visit:
Cook your own meals – While Austin offers a lot of great eats, eating out for every meal is expensive. If you have access to a kitchen, be sure to cook some of your own meals. Buying groceries is much cheaper than going out for every meal.
Take the bus to the airport – While a taxi/Uber may be faster, taking public transportation to the airport is a fraction of the price. If you're on a budget and have the time, take the bus. A single-fare only costs $1.25 USD.
Drink on 6th street – If you're going out for drinks, stick to 6th street. It offers the cheapest drinks in town, with a ton of happy hours and drink speicals. A few great places to drink like Maggie Mae's, The Blind Pig, and Shakespeare's. This area is packed with lots of young people and can get crazy on the weekends but, if you want cheap drinks, this is the place.
Take a free tour of the Capitol building – This is a really neat building to explore, and the tours are quite informative. If you're a history buff or want to learn more about Texas, don't miss this!
Take a free walking tour – The best way to orient yourself to the city is with a walking tour. You learn some history, find out where the major sites are, and connect with a local expert who can answer all your questions. Just make sure to tip your guide!
Couchsurf – Couchsurfing is pretty popular here. If you don't mind sleeping on a couch or floor, this is a great way to save some money and meet locals. Just be sure to send your requests early in the summer.
Save money on rideshares – Uber and Lyft are way cheaper than taxis and are the best way to get around a city if you don't want to take a bus or pay for a taxi. The shared/pool option (where you share a ride with other people) offers the best savings.
Do lots of outdoor activities – There are tons of free outdoor activities in Austin that can easily fill up your weekend here. Enjoy the parks and trails and you'll be able to have a great visit without spending a cent.
Look for the happy hours – The Ultimate Happy Hours website lists all the happy hour drink and food specials around Austin. It's updated with new info frequently!
Do the free Barton Springs – The city run part of Barton Springs may be nice but it's also $9 USD. If you use the area outside the official "Barton Springs," you can enjoy the same water for free. (Plus bring your own drinks!) You'll see lots of people on the stretch of the creek from the spring's source to Lady Bird Lake.
Bring a reusable water bottle – Austin gets hot (especially in the summer). Avoid wasting money on single-use plastic and bring a reusable bottle. You'll save money and the environment! LifeStraw is my go-to brand as it has a built-in filter to ensure your water is always clean and safe.
Where to Stay in Austin
Most hostels in Austin closed after the COVID-19 pandemic so there are not a lot of budget-friendly options left in the city. Here is my suggested place to stay:
How to Get Around Austin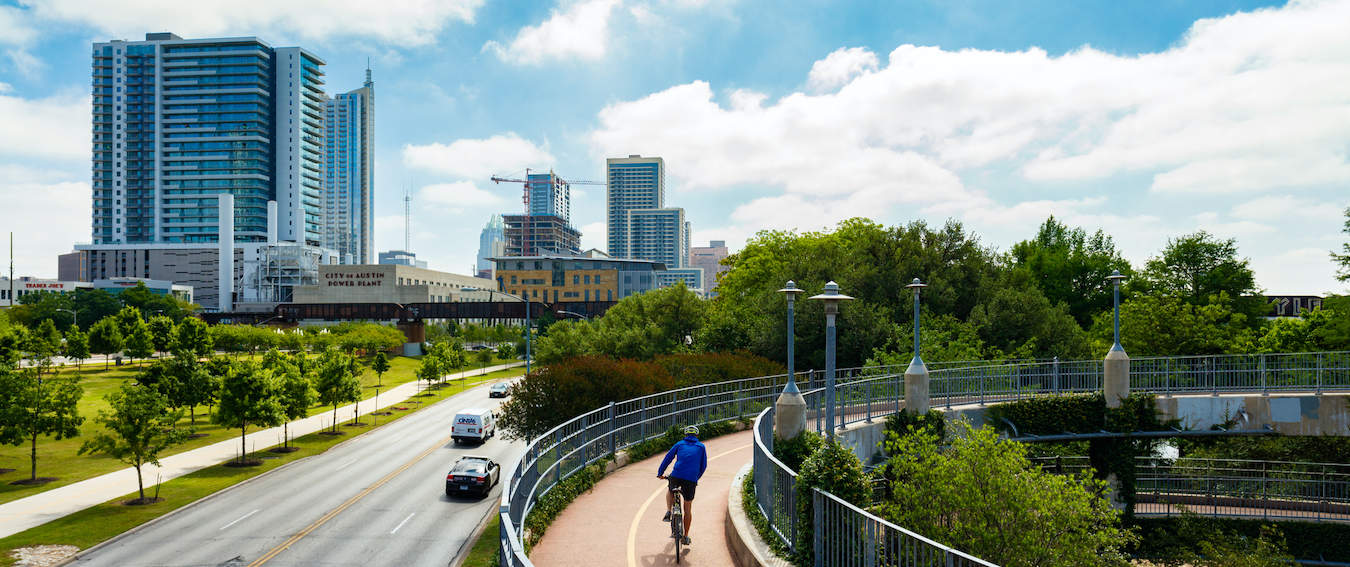 Public transportation – The bus is really the only way to get around Austin using public transportation. A single ride costs $1.25 USD, while a day pass is $2.50 USD. A week pass is $11.25 USD.
There is a MetroRail train service as well but it's designed to bring daily commuters from the outskirts of Austin into the city center and not really practical. A single ride is $3.50 USD, and a day pass is $7 USD.
Scooter – Austin has several scooter options for short-distance travel around the city. Lime and Bird are all available here with prices starting $1 USD to unlock and then around $0.48 cents per minute.
Taxis – Taxis are expensive and you're much better off getting an Uber or Lyft. The base charge is $2.50 USD, and then it's $2 USD for each mile after that.
Ridesharing Uber and Lyft are available in Austin. Since the taxis are pretty gross and have poor service, I would recommend using Uber and Lyft to get around, especially if you don't have a car.
Bike rental – The city offers bike-sharing, known as Austin BCycle. Bike stations are scattered all over the city. It costs $1 USD to unlock them and then $0.23 USD per minute after that. You can also get a day pass for $12.99 USD, which covers unlimited 60-minute trips (you have to pay $4 USD per each 30-minute interval after that or dock the bike at the station to restart the trip time). You can download the app and pay for everything from there.
Car rental – Car rentals are available for around $50 USD per day. You don't really need one to get around the city as it may be cheaper to use a scooter or get an Uber. However, if you plan on doing day trips outside the city, then a car is a must. For the best rental car deals, use Discover Cars.
When to Go to Austin
Austin is a great place to visit year-round. Weather-wise, September-November and March-May have the nicest temperatures, with daily highs averaging 70-80°F (21-27°C).
The summers can be unbearably hot in Austin, with temperatures soaring to the high 90s°F (high 30s°C) each day. A lot of times the temperature is above 100°F (37°C) and it's like being in an oven. Most people leave Austin during this time since it's so hot. If you do come, expect anything outdoors and near water to be packed with people as they try to cool off. This past summer was one of our hottest on record.
Winter (December-February) is an excellent time to visit as temperatures are mild and dry. Accommodation is a little bit cheaper during the winter as well. Over the last few years, Austin has started to get winter weather, with snow and below freezing temperatures. If you're coming in winter, you may need to pack winter clothes.
When major festivals like SXSW (March), F1 (October), or Austin City Limits (October) are in town, the city gets jammed packed and prices skyrocket. Book well in advance for these festivals and prepare for inflated prices on accommodation, food, and drinks.
How to Stay Safe in Austin
Austin is a pretty safe city. Violent attacks are rare and tend to be confined to certain areas (usually where drug and gang violence are a problem). Avoid the areas around Rundberg Lane in North Austin, especially if you're alone after dark. Dirty 6th has a lot of fights and issues on the weekends so, if you are partying there, be cautious.
Petty crime is the only real danger here (especially around touristy spots), and even that is pretty rare. Watch out around 6th street late at night. That's where most of the problems occur (as that's where much of the drinking occurs). Only bring the money you need with you when you go to the bar and always keep an eye on your drink.
When out and about, stay hydrated and cool whenever possible. Be sure to pack sunscreen and a hat to avoid getting heatstroke, especially if you come here in the summer.
Don't leave your valuables in your car at night as there has been a rise in break-ins lately.
Overall, the standard city safety cautions apply.
If you experience an emergency, dial 911 for assistance.
Always trust your gut instinct. If a taxi driver seems shady, stop the cab and get out. If your hotel is seedier than you thought, get out of there. Make copies of your personal documents, including your passport and ID.
The most important piece of advice I can offer is to purchase good travel insurance. Travel insurance protects you against illness, injury, theft, and cancellations. It's comprehensive protection in case anything goes wrong. I never go on a trip without it as I've had to use it many times in the past. You can use the widget below to find the policy right for you:
Austin Travel Guide: The Best Booking Resources
These are my favorite companies to use when I travel. They consistently have the best deals, offer world-class customer service and great value, and overall, are better than their competitors. They are the companies I use the most and are always the starting point in my search for travel deals.
Skyscanner – Skyscanner is my favorite flight search engine. They search small websites and budget airlines that larger search sites tend to miss. They are hands down the number one place to start.
Hostelworld – This is the best hostel accommodation site out there with the largest inventory, best search interface, and widest availability.
Booking.com – The best all around booking site that constantly provides the cheapest and lowest rates. They have the widest selection of budget accommodation. In all my tests, they've always had the cheapest rates out of all the booking websites.
Get Your Guide – Get Your Guide is a huge online marketplace for tours and excursions. They have tons of tour options available in cities all around the world, including everything from cooking classes, walking tours, street art lessons, and more!
SafetyWing – Safety Wing offers convenient and affordable plans tailored to digital nomads and long-term travelers. They have cheap monthly plans, great customer service, and an easy-to-use claims process that makes it perfect for those on the road.
LifeStraw – My go-to company for reusable water bottles with built-in filters so you can ensure your drinking water is always clean and safe.
Unbound Merino – They make lightweight, durable, easy-to-clean travel clothing.
Top Travel Credit Cards – Points are the best way to cut down travel expenses. Here's my favorite point earning credit cards so you can get free travel!
Austin Travel Guide: Related Articles
Want more info? Check out all the articles I've written on United States travel and continue planning your trip: