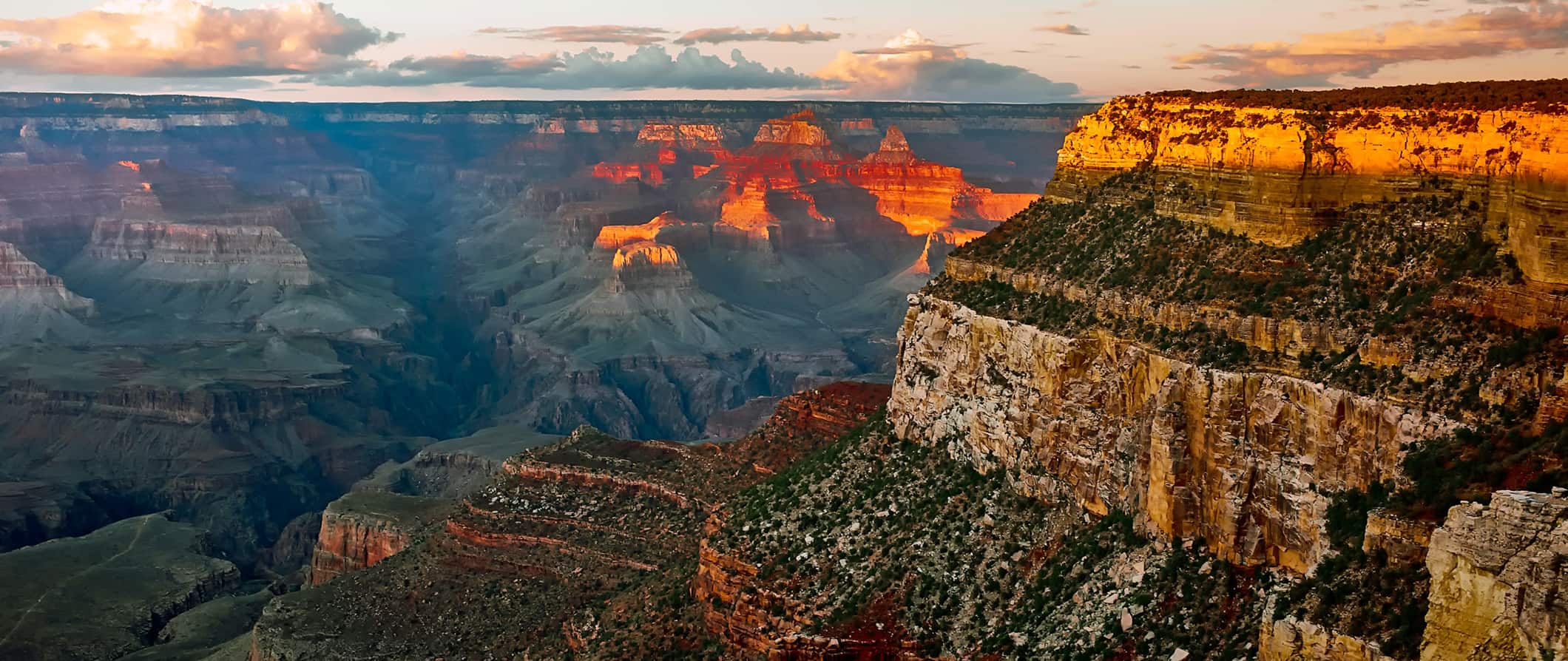 The United States isn't a popular destination for backpackers and budget travelers. Most tourists come here for a short vacation, visit one or two cities, and then head home.
It wasn't until COVID that most Americans bothered to hop in their cars and do some serious road-tripping.
After all, it's a massive country without a real tourist infrastructure or good cross-country transportation. Hostels haven't quite caught on, trains don't go a lot of places, and we don't offer working holiday visas to attract young working backpackers.
However, the United States has a lot to offer travelers willing to spend the time exploring it. There are stunning national parks, gorgeous landscapes, incredible and diverse culture, world-class music, and a variety of delicious food that varies from region to region.
I think the U.S. is one of the best destinations in the world to road trip. While the coastal cities are fun, the U.S. really reveals itself in the middle and countryside (it's much more affordable there too). It's in the nooks and crannies of America that you get a sense of its quirks.
I've done several multi-month road trips across the United States and I can tell you that this country is amazing, diverse, friendly, and relatively inexpensive.
This travel guide can help you navigate the country, save money, get off the beaten path, and experience the best the USA has to offer!
Click Here for City Guides
Top 5 Things to See and Do in the United States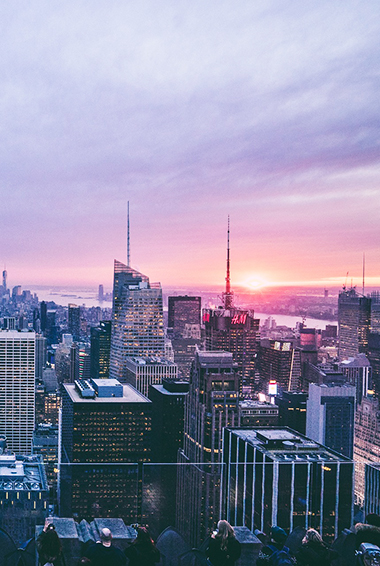 1. Explore New York City
The city that never sleeps
is one of the most amazing cities in the world. There's nothing you can't do or see here. From museums and art galleries to theater to restaurants to Central Park, everything about New York is amazing!
2. Visit the Grand Canyon
Words can't describe how epic the
Grand Canyon
is. Its breathtaking. Make sure you hike down the bottom too. Most people just look out at the canyon but its vast size and beauty are best appreciated with a hike down to the Colorado River.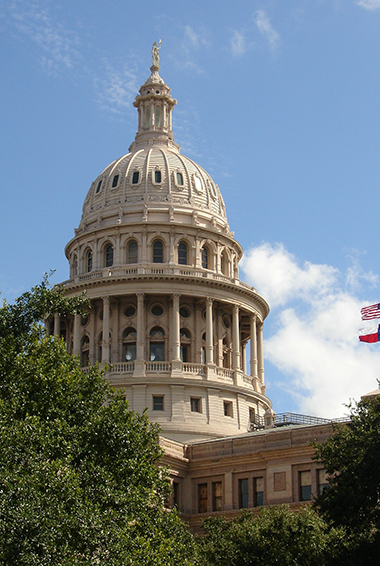 3. Discover Austin
The warm weather, lively honky-tonks, funky house bars on Rainey Street, amazing hiking and biking trails, tons of outdoor activities — Austin has it all. It's one of the best cities in the U.S. with a combination of nature, city, and delicious food. I'm proud to call the city home!
4. Visit Glacier National Park
This is my favorite national park. It boasts gorgeous snow-topped mountains, a beautiful lake from which to admire said mountains, large glaciers, and hiking trails galore. It is one of the most mind-blowing places I've seen on my adventures and I can't recommend it enough!
5. Drive the Pacific Coast Highway
The Pacific Coast is considered one of the most scenic in the world, offering sheer cliffs, forests descending to the shoreline, miles of beaches, and giant redwoods. Be prepared to make slow progress as you'll be pulling over frequently to stop, hike, and admire the view.
Other Things to See and Do in the United States
NOTE: There's a lot to do in the United States and you can spend months traveling around the country. I could write an entire book on the places to visit! This is just a list to give you some ideas. Be sure to check out some of my other blog posts (scroll to the bottom of this guide for links) for more suggestions.
1. Have fun in Memphis
Gritty, industrial, and a bit run down, Memphis appears like its best days are behind it. But don't let the rough exterior fool you — the city is home to some killer food and a vibrant blues music scene. Additionally, there's Graceland (Elvis's home) for fans of the King, a big waterfront for walking, and the phenomenal Museum of Civil Rights (it's huge, so don't rush it!). I enjoyed the city more than I expected and was disappointed when I had to leave. To use a cliché, it's a hidden gem!
2. Discover Asheville
Asheville is full of tasty craft beer, great food, and plenty of hipsters. I liked the area a lot, including its proximity to scenic mountain hikes like the Carolina Mountain Trail. The beautiful Smoky Mountains are a short drive away and the gigantic Biltmore estate (the largest privately-owned home in the U.S. and once home to George Vanderbilt) is on the outskirts of the city. If you've ever seen Downton Abbey, that's what the house is like! Moreover, the town has a lot of parks for those wanting something closer. Be sure to check out the Ashville Botanical Gardens near the university campus too.
3. Explore Redwood National Park
Along the Pacific Coast is Redwood National Park, a huge expanse of towering redwood trees filled with picnic areas, places to camp, and miles upon miles of hiking trails. Trails range from easy to strenuous, and there are many loops that head out to nearby beaches. The trees range from 200-240 feet tall. It's utterly beautiful, awe-inspiring, and humbling in every way. Admission is free, though the three adjoining state parks (Prairie Creek Redwoods State Park, Del Norte Coast Redwoods State Park, and Jedediah Smith Redwoods State Park) each charge $5 USD.
4. Explore Denver
Known as the mile-high city (the city is one mile above sea level), Denver offers a mix of outdoor ruggedness and big-city living. It has a huge craft beer scene, excellent restaurants (including, Sushi Sasa, one of my favorite sushi restaurants), a large international airport with lots of connections, and proximity to the mountains. It's clean, lively, and the locals are incredibly friendly. There are few cities in the U.S. I want to live in, but I love Denver enough to say that it's one of them.
5. Get off-the-beaten-path in Natchez
I was surprised by Natchez. I didn't know anything about it when it was recommended as a place to see historic 19th-century homes. These mansions were built by white plantation owners wanting to escape the summer heat and socialize with each other. As cotton became king, the houses became ever larger and more elaborate. Today, the homes are historic monuments you can tour while enjoying a view of the Mississippi River. It's far off the beaten path and my favorite discovery from my last road trip.
6. Visit Savannah
Sitting on Georgia's coast, Savannah escaped the wrath of the Civil War, allegedly because General Sherman thought it was too pretty to be destroyed. With streets lined with Spanish moss-covered oaks, large and inviting parks, and a bustling waterfront, Savannah is a wonderful place to experience the slow pace of the Old South. I visited this city years ago and its tranquil beauty and tasty Southern comfort food have stuck with me since.
7. Dive into Nashville's music scene
A little bit country, a little bit tech, Nashville is one of the fastest-growing cities in the U.S. It's got a wonderful music scene (duh), a growing cocktail bar scene, and some down-home Southern restaurants. There's not a lot of "touristy stuff" to do here, but what makes this city one of my favorites are the music, the food, the wildly friendly and happy people, and the positive energy the city seems to exude. When you're here, plan to spend a few hours at the Tennessee State Museum. It goes into detail about the state's history (and it's more exciting than you might think!).
8. Catch some rays in sunny San Diego
San Diego's weather is almost always perfect, leading to a permanently happy population that's friendly and outgoing and that loves the outdoors. From hiking, days at the beach, or running, people here love to get out and enjoy the sun. The downtown Gaslamp area — as well as the famous Pacific Beach — is full of trendy restaurants, bustling bars, and some seriously life-changing taco stalls. I love San Diego. It's an underrated city!
9. Get tipsy in California's Wine Country
California is home to some of the best wine in the world, and a visit to the Sonoma or Napa Valley shouldn't be missed. While Sonoma is cheaper than Napa, these are destinations meant for splashing out. Take a tour, book a cozy vineyard Airbnb, and enjoy a relaxing few days learning about the region's wines. Tastings usually cost between $15-20 USD.
10. Hike around Lake Tahoe
Though the water level of the lake, as well as the flora and fauna around it, is sadly depleted due to the California drought, Lake Tahoe is nonetheless impressive and beautiful. Ringed by tiny mountain communities, this is a terrific place for hiking and boating in the summer and skiing in the winter. For fun in the sun, be sure to spend some time lounging at Kings Beach. For hikes, check out the Rubicon Trail (16mi) or the Cascade Falls Trail (1.4mi).
11. Anywhere in Montana
A lot has been written about how stunning Montana is but words cannot do this state justice. It's the most crazy-beautiful state I've ever been to, filled with wondrous mountains and hills as far as the eye can see. Most travelers never even pass through the state — which is a huge mistake. It's a nature-lover's paradise and there is a huge craft beer scene here too, with tons of local breweries all around the state. If I had to pick a favorite state, it would be Montana.
12. Relax in Cape Cod
I spent a lot of summers on the Cape since it's where New Englanders escape for the summer. You'll find plenty of small beach towns along the coast (Provincetown and Hyannis being the most famous but I also love Chatham, Falmouth, Wellfleet, and Brewster). If you're looking for seafood, beaches, boardwalks, and hat perfect family vacation, visit the Cape!
13. Explore Deadwood
Tucked away in western South Dakota, this town was famous during the Old West days, noteworthy enough to be the focus of the eponymous HBO series. Wyatt Earp, Calamity Jane, Wild Bill Hickok, and many other infamous gunslingers all spent time here. Sort of kitschy and re-created, it's nonetheless a very cool place where you can experience a taste of the old frontier days. It's also conveniently located near the Black Hills and Mount Rushmore and worth visiting for a day.
14. Be surprised by Kansas City
I really loved this city, which features some of the world's best BBQ and a lively downtown core. There's a detailed and enlightening jazz museum here, as well as the eye-opening Negro Leagues Baseball Museum (that's the actual name; I'm not being racist). This is yet another super underrated and under-visited destination.
15. Stay weird in Portland
Portland is incredible. Here you'll find an impressive food truck scene, cool bespoke bars and cocktail lounges, a craft beer scene that's religion to residents, relaxing parks (including a peaceful Japanese garden), a vibrant art scene, and hiking in the nearby mountains. Portland is just an awesome city, especially in the summer when the weather is perfect and there are festivals and events galore.
16. Hike our national parks
America has 63 national parks as well as countless state and local parks. These parks highlight the best of the American wilderness. Yellowstone, Yosemite, Glacier, the Smokey Mountains, Rocky Mountain Park, the Badlands — the list goes on and on and on. Make sure you visit as many national parks as you can to get a sense of the grand and diverse landscape that is the United States. You can use this government map to find a park near you!
17. Admire the architecture in Chicago
One of my favorite cities in the world, Chicago is full of amazing architecture, great parks, good food, and a fun nightlife. It's a tamer version of New York — but prettier! Don't miss trying deep-dish pizza (it was invented here, along with stuffed-crust pizza) and seeing the iconic "Bean" sculpture in Millennium Park. They also host one of the biggest St. Patrick's Day celebrations in the country.
18. Enjoy Mardi Gras in New Orleans
This French-influenced city has incredible seafood and Cajun cuisine and even better live music. A visit here is a must for any jazz or blues fan. Live music is available seven nights a week (my favorite venue is the Spotted Cat) and there are also tons of amazing walking tours that highlight the city's unique culture and history 9including ghost and voodoo tours). If you plan on celebrating Mardi Gras here, book early. Accommodations fill up fast!
19. Hang out in Hawaii
Closer to Asia than the United States, Hawaii is America's slice of South Pacific paradise. White sands beaches, clear blue water, tropical jungle, and great surf — Hawaii has it all! Don't miss the Diamond Head and the Lanikai Pillbox Trail.
20. Check out Boston
The birthplace of the revolution, no one leaves Boston disappointed. It's a big city, but its lack of high-rises, as well as its cobblestone streets and brick buildings, give the city a small-town feel. The Freedom Trail, which covers all the main historic stops, is a must. Be sure to lounge in the Boston Common and catch a Red Sox game at Fenway Park too (the city is big on sports).
21. Visit the nation's capital
America's capital is where you'll find many of the best museums in the country. It's a very international city, given the large number of international embassy workers in the area. Don't miss the National Mall and all its monuments, the Holocaust Museum, and the various Smithsonian Museums (some of the best are the Air and Space Museum, the Museum of the American Indian, the African American Museum, the National Zoo, the Smithsonian Castle, and the American Art Museum). If you visit in the spring, you'll get to see the cherry blossoms bloom along the Mall.
22. Learn about Mt. Rushmore
Completed in 1941, this historic monument in Black Hills of South Dakota is a lot smaller than you expect, but it makes a good stop while driving. Originally, the land here was given to the indigenous Lakota Sioux, however, when gold was found in the hills the natives were forced to leave. This lead to the Wounded Knee massacre, where US forces killed over 250 indigenous women and children. Decades later, Rushmore was built, much to the dismay of the local indigenous population. Take a guided tour to learn more about the monument's complex and tragic history.
23. Be a kid at Disney World
Sure, it's cheesy. Yes, it's built for kids. True, it's not authentic. But despite all that, Disney World is still a fun time and they have a lot of rides for adults too. I recently went back as an adult and there's a lot to do there: they have some good restaurants, and Disney Springs has a fun nightlife. If you are in Florida, take a stop for a few days. Indulge your inner child. Tickets cost around $110 USD per day and go up from there (the Harry Potter and Star Wars parks are closer to $150 USD).
24. Hike the Appalachian Mountains
Stretching the east coast of America, these mountains are almost 500 million years old and offer great hiking, camping, and trekking. For a multi-month adventure, hike the 2,190-mile Appalachian Trail which covers the entire mountain range and takes 5-7 months to complete. You can also do day hikes or weekend hikes of its various sections if you want a more manageable outdoor getaway.
25. Unwind in Put-In-Bay
One of the coolest, not-so-hidden places in the U.S. is this group of islands in Lake Erie. Widely known to Midwesterners (but unknown to most everyone else), South Bass Island is home to Put-in-Bay, where Midwest hospitality meets Caribbean vibes (you ride around in golf carts and bars have sand as floors). My favorite spot is Mojito Bay, an outdoor tiki bar with sand floors and swings for bar seats that offers up more than 25 different mojitos. These places get very wild on the weekends too. It's like Miami in Ohio!
26. Explore Maine
Tucked away up in the northeast, Maine evokes images of endless shorelines, wild forests, iconic lighthouses, and lots and lots of lobster dinners. It's often overlooked yet it's incredibly beautiful and perfect for a short road trip. Don't miss trying lobster rolls (a regional favorite) and hiking in Acadia National Park. Portland has some great eateries (such as Duckfat and Eventide) and there are some picturesque historic lighthouses here too, including Maine's oldest operating lighthouse, the Portland Head Light, which opened in 1791 when George Washington was president!
27. Take a road trip
The only good way to see this vast and diverse landscape and the small towns that populate it is with a road trip. I highly suggest renting a car and driving across the U.S. It's an amazing experience. I've done several coast-to-coast trips as well as regional trips around New England, California, and the South. It's the best way to see the country and you can do it for under $50 USD a day.
28. Take a tour
You can find all sorts of amazing walking tours, bike tours, and food tours all around the country. They're a great way to get an in-depth look at the city you're in with the help of an expert local guide. Take Walks is my go-to walking tour company when I'm looking for something thorough and insightful (and fun). They can get you behind the scenes and are much more comprehensive than your average free walking tour. If walking isn't your cup of tea, try a bike tour with Fat Tire Tours. Their tours are a fun way to explore a new city and you can see all the highlights in a short amount of time. For a multi-day cross-country trip, go with Intrepid. I love their tours as they only bring small groups and they use expert local guides. Their tours are environmentally friendly too.
For more information on specific cities in the United States, check out these guides:
United States Travel Costs
Accommodation – Hostels can be found in most major cities, though options are generally slim. A bed in a dorm room with 8-10 beds usually costs between $30-50 USD per night. In bigger cities, expect prices on the higher end. Private rooms are usual double that. Free Wi-Fi is standard and most hostels also have self-catering facilities. Hostels with free breakfast are rare.
If you plan on camping, expect to pay at least $10-20 USD per night for a basic tent plot for two without electricity.
Cheap motels usually cost around $55 USD per night and can be found along any highway. Expect basic amenities like TV, Wi-Fi, and AC.
Hotels start at $90 USD per night (in major cities they start closer to $125 USD). The U.S. is very vast and prices fluctuate a lot depending on what region you're in so check out the specific city guides listed above for more detailed information on accommodation. The United States is too diverse to pin down a specific number!
Airbnb is available around the country, with private rooms starting at $40 USD (though they usually average at least double that). For an entire home/apartment, expect to pay at least $100 USD per night. Prices in large cities are usually double.
Food – Food in America is very cheap — and very diverse. From seafood in New England to BBQ in the south to organic smoothies and salads out west, there is no singular food culture here. Every region has its own staples, which means you'll never get bored of eating your way around the country!
Sandwiches usually cost around $5 USD while fast food costs $8-9 USD for a combo meal. Mid-range casual restaurants cost between $15-20 USD for a meal and drink. For a three-course meal with a drink, expect to at least $40 USD. Prices go up from there and the sky is the limit. Again, expect higher prices in larger cities.
You can find pizzas for around $10-15 USD while Chinese and Thai cuisine start around $10 USD for a main dish.
Beer is around $7 USD while a latte/cappuccino is $4.50 USD. Bottled water is $1.50 USD.
If you cook your own food, expect to pay $50-60 USD per week for basic staples like rice, pasta, vegetables, and some meat.
Here is a list of my favorite restaurants in the country to help you plan the ultimate foodie trip!
Activities – Given the size and diversity of the country, prices vary too widely to give an accurate description. See each specific city guide for specific prices on local activities.
Backpacking the United States Suggested Budgets
How much does it cost to visit the United States? Well, how much you spend largely depends on where in the United States you're going to visit. For example, New York City is much more expensive than Boston and San Francisco is going to hit your budget harder than Boise. The South is cheaper than the North and the interior states are cheaper than the coasts. The comparisons are endless; however, this overview can give you a basic look at what to expect based on your travel style.
On a backpacking budget of $75 USD per day, you can stay in a hostel, cook your meals, use public transportation to get around, limit your drinking, and do free activities like walking tours, hiking, and hanging out at beaches. If you plan on drinking, add another $10-20 USD per day. If you can camp or Couchsurf, you can likely get this down to $50-60 USD per day.
On a mid-range budget of $145 USD per day, you can stay in a private Airbnb or motel, eat out for most meals, drink more, take the occasional taxi to get around, and do more paid activities like museum visits and food tours.
On a "luxury" budget of $325 USD or more per day, you can stay in a hotel, eat out pretty much anywhere you want, drink at the bar, rent a car to get around, and do as many guided tours and activities as you want. This is just the ground floor for luxury though. The sky is the limit!
You can use the chart below to get some idea of how much you need to budget daily, depending on your travel style. Keep in mind these are daily averages – some days you'll spend more, some days you'll spend less (you might spend less every day). We just want to give you a general idea of how to make your budget. Prices are in USD.
Accommodation
Food
Transportation
Attractions
Average Daily Cost
Backpacker
$40
$15
$10
$10
$75
Mid-Range
$60
$40
$20
$25
$145
Luxury
$125
$100
$50
$50
$325
United States Travel Guide: Money-Saving Tips
There are plenty of ways to save money when you travel America but it varies a lot by region (as I've been repeating). These general tips below can help you get started but for more specific tips, visit our specific city guides!
Take the bus – The cheapest way to get around the U.S. is by bus. Bus fares cost as little as $1 USD, though most are under $20 USD. Between cities, the best companies are Megabus, Greyhound, FlixBus, and Bolt Bus.
Redeem hotel points – Be sure to sign up for hotel credit cards before you go and use those points when you travel. This is especially helpful in big cities. Be aware that most hotels charge parking fees if you have a car.
Get a U.S. Park Pass – This national park pass lets you into all the parks for free so you don't have to keep paying admission. The one-time fee is $80 USD and it pays for itself after four parks.
Cook – The United States has some of the cheapest food in the developed world. Grocery shopping can cost less than $60 USD per week and is way cheaper and healthier than eating out every day. Cook and save!
Stay with a local – Couchsurfing lets you stay with a local for free, cutting your accommodation costs drastically. You'll get to spend time with a local who can share their tips and advice while sharing your own travel stories and culture. You can also use the app to meet people for activities (coffee, museum visits, etc.) if you don't feel comfortable staying with a stranger.
Camp – Most campsites start around $10-20 USD per night for a tent — much cheaper than a hostel. You can use nps.gov to find campsites run by the National Park Service while the sharing economy website Campspace can connect you with locals who rent out space to camp for a small fee.
Use city tourism cards – City tourism cards allow you to see a large number of attractions (and often include free public transportation) for one low price, usually $75–100 USD. If you plan on seeing a lot, these can save you a ton.
Share your ride – If you have a car, taking on riders can be a way to lower your costs. On my first trip across the U.S., I offered rides to people I met in hostels. On another trip, I had friends and readers join me along the way. You can post ads on Craigslist and Gumtree and at hostels to find riders. This not only makes the trip more enjoyable but lowers your gas costs too. If you don't have a car, you can use the same services to find rides to get you places.
Stay at roadside hotels – There are a plethora of cheap roadside hotels such as Motel 6 and Super 8 to the rescue. Rooms start around $55 USD a night (plus tax). They're great when you're traveling with someone and can split the cost.
Find free museums and events – Inquire at tourism offices, use Google, or ask hotel or hostel staff for information about free events and museums. Many museums offer free or discounted admission times throughout the week.
Get free water or free refills – If you order a drink, most restaurants allow free refills while you eat your meal or refills at a low cost. If you ask, tap water is usually provided for free.
Save on gas – If you're on a road trip, use the app GasBuddy to find cheap gas near you. Also, sign up for gas station loyalty programs as they can save you money on fill ups.
Rent cheap RVs – RVShare is like Airbnb but for RVs. You find an RV near you, send a request to book it, and then you can rent it for your trip. It's super affordable and is a great way to connect with other RVers!
Where to Stay in the United States
Hostels are not all that plentiful across the United States yet. Generally, those that do exist are clean, social, and fun. Here are my recommended places to stay around the USA:
How to Get Around the United States
The United States is large so you definitely do not want to cram in too many destinations in a short amount of time. Here's an overview of your transportation options to help you plan your itinerary:
Public Transportation – Most U.S. cities have public transportation, including metro systems and buses. Fares cost around $2 USD for a single journey, but there are usually packaged options for visitors. For example, you can get a 7-day unlimited MetroCard in New York City for just $33 USD, which covers both buses and the subway system, while San Francisco offers unlimited rides for $23 USD per day.
Taxis – Taxis are metered with charges starting around $3 USD plus $2-3 USD per mile. This is one of the most expensive ways to get around, however, so I'd skip it unless you have no other choice.
Ridesharing – Uber and Lyft (my preferred company) are way cheaper than taxis and are the best way to get around a city if you don't want to take a bus or pay for a taxi. The shared/pool option (where you share a ride with other people) offers even better savings. You can save money off your first rides with the following codes: Lyft (MATTHEW999 to save $10 USD) and Uber (jlx6v to save $15 USD).
Bus – Taking the bus is one of the cheapest options for getting around the country, with fares as low as $1 USD. Popular bus companies include:
A bus ride from New York to Washington D.C. starts at $27 USD, while Chicago to Detroit starts at $25 USD. Austin to New Orleans is around $55 USD. Booking early can save you upwards of 50% so try to plan ahead if you're going to be taking the bus.
Flying – Flying is your quickest option for long distances but it can be very expensive. You can occasionally find seat sales for as little as $100 USD so it's worth it to check several websites ahead of time to see what deals are on. Sample one-way fares include San Francisco to Maui for $300 USD, Seattle to Tucson for $150 USD, or New York to L.A. for $180 USD (round trip). However, prices can easily double if booked last minute.
Budget-friendly airlines in the United States include:
Train – Amtrak is the rail provider for the United States, but it's not the quickest or most affordable way to travel. They have routes all around the country (here's their route map) and offer a cross-country pass for $499 USD. The USA Rail Pass gives you 30 days of travel over 10 segments, which averages out to around $50 USD per leg.
If you have a valid student ID you can save 15% on your tickets.
As for prices, A 20-hour train ride from Chicago to New Orleans costs around $110 USD, while a multi-day trip from New York to Los Angeles is around $250 USD. Book in advance to find the best deals. Shorter trips lasting 2-4 hours are usually under $50 USD.
Hitchhiking – Hitchhiking in the United States is common and safe. Dress respectably, smile while making eye contact with drivers, and use a cardboard sign to tell people where you're headed. Be prepared for long bouts of no pick-ups, especially if you're traveling through more rural areas. Pack plenty of water and a light meal or two, like sandwiches and fruit. Hitchwiki is a great resource for hitchhiking tips.
For more information and suggestions, here are 14 tips to help you safely hitchhike across the United States.
When to Go to the United States
Since the United States is such a large country, the climate and temperature change drastically from coast to coast. The Northern US has defined seasons. Winter can bring heavy snowfall and more severe temperature. Spring can start as late as May, but the summers are gorgeous and temperatures climb into the 80s°F (30s°C). Coastal areas tend to be cooler.
The Southern US has less defined seasons. Summers get incredibly hot and humid. Winters tend to be dry and warm, while autumn and spring make for pleasant travel weather. In the desert areas, like Las Vegas, temperatures can soar as high as 104°F (40°C) on some days.
Ultimately, the best time to travel the United States depends on where you're headed and what kind of activities you'd like to do.
How to Stay Safe in the United States
The United States is a safe place to backpack and travel — even if you're traveling solo, and even as a solo female traveler. Violent attacks tend to be confined to certain areas (especially where drug and gang violence are a problem). You may encounter petty crime, like theft, especially around popular tourist landmarks. Keep an eye on your belongings at all times, especially while taking crowded public transportation.
Gun violence and mass shootings tend to dominate headlines when they happen; however, the chances of it happening to you are slim to none. Do not let this discourage you from exploring the United States. The US is very big and very, very diverse. And due to this size, there is a lot of cultural (and political) variation. Despite what you hear, crime in America is low. It's been declining for many years.
For more information, read Is it Safe to Visit the United States?
If you rent a vehicle, don't leave any valuables in it overnight. Break-ins are rare, but it's always better to be safe than sorry.
When hiking, always bring water and sunscreen. Be sure to check the weather before you depart and dress accordingly.
When at the bar, always keep an eye on your drink. Avoid walking home alone at night if you're intoxicated.
If you do experience an emergency, dial 911 for assistance.
Always trust your gut instinct. If a taxi driver seems shady, stop the cab and get out. If your hotel is seedier than you thought, get out of there. You have every right to remove yourself from the situation. Make copies of your personal documents, including your passport and ID. Forward your itinerary along to loved ones so they'll know where you are.
If you don't do it at home, don't do it when you're in the United States. Follow that rule and you'll be fine.
Worried about travel scams? Read about these 14 major travel scams to avoid. There aren't many here in the states though.
The most important piece of advice I can offer is to purchase good travel insurance. Travel insurance protects you against illness, injury, theft, and cancellations. It's comprehensive protection in case anything goes wrong. I never go on a trip without it as I've had to use it many times in the past. You can use the widget below to find the policy right for you:
United States Travel Guide: The Best Booking Resources
These are my favorite companies to use when I travel. They consistently have the best deals, offer world-class customer service and great value, and overall, are better than their competitors. They are the companies I use the most and are always the starting point in my search for travel deals.
Skyscanner – Skyscanner is my favorite flight search engine. They search small websites and budget airlines that larger search sites tend to miss. They are hands down the number one place to start.
Hostelworld – This is the best hostel accommodation site out there with the largest inventory, best search interface, and widest availability.
Booking.com – The best all around booking site that constantly provides the cheapest and lowest rates. They have the widest selection of budget accommodation. In all my tests, they've always had the cheapest rates out of all the booking websites.
Intrepid Travel – If you want to do group tours, go with Intrepid. They offer good small group tours that use local operators and leave a small environmental footprint. And, as a reader of this site, you'll get exclusive discounts with them too!
Get Your Guide – Get Your Guide is a huge online marketplace for tours and excursions. They have tons of tour options available in cities all around the world, including everything from cooking classes, walking tours, street art lessons, and more!
SafetyWing – Safety Wing offers convenient and affordable plans tailored to digital nomads and long-term travelers. They have cheap monthly plans, great customer service, and an easy-to-use claims process that makes it perfect for those on the road.
United States Gear and Packing Guide
If you're heading on the road and need some gear suggestions, here are my tips for the best travel backpack and for what to pack!
The Best Backpack for Travelers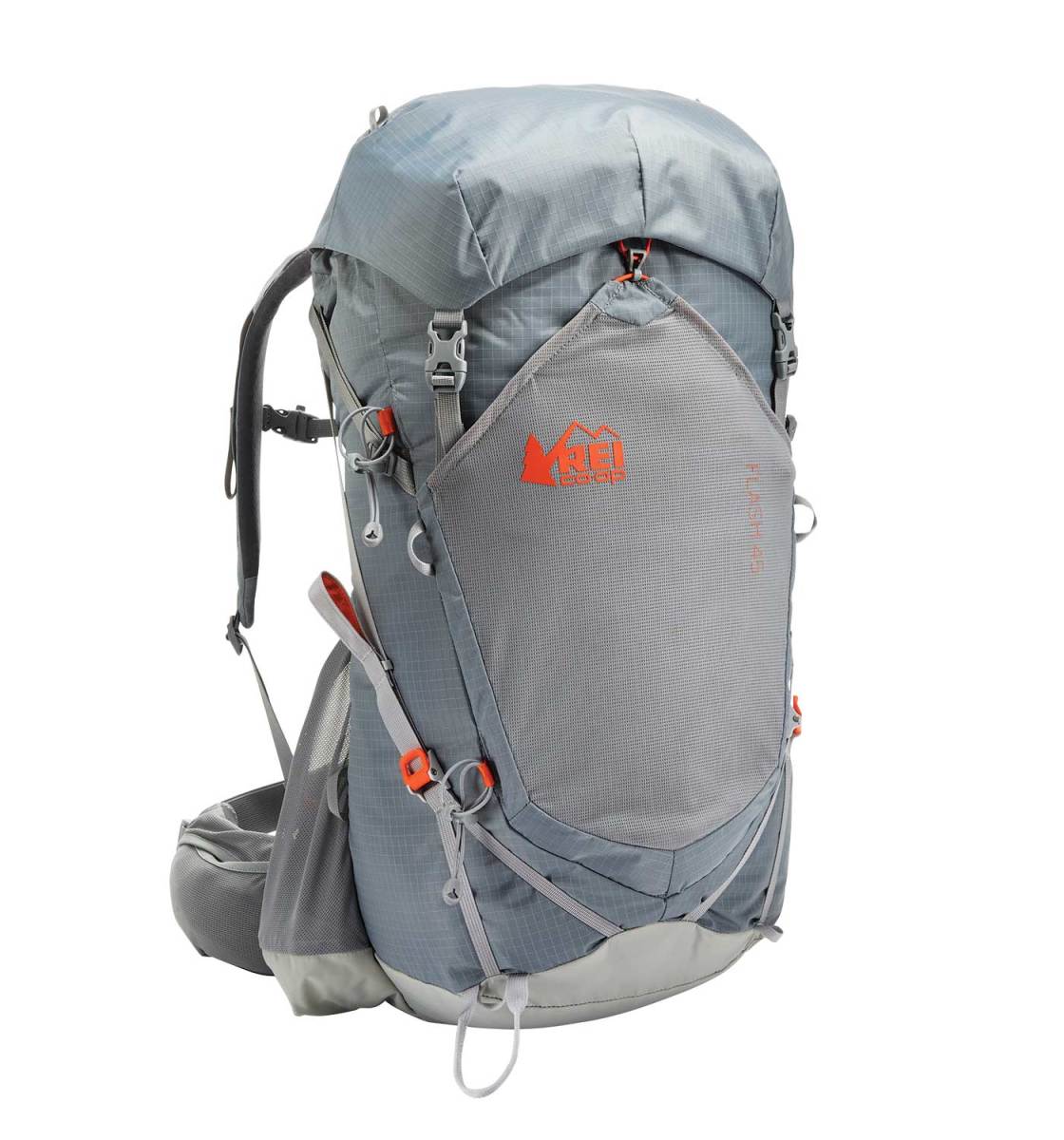 What's the best backpack for traveling long-term? I recommend the
REI Flash 45 Pack
. It's light and comfy, top loading, and fits perfectly in an airplane's overhead bin.
Size:
45-47L
Straps:
Thick and cushy with compression technology that pulls the pack's load up and inwards so it doesn't feel as heavy.
Features:
Removable top lid, pocket at the front, hydration compatible, contoured hip belt
If you want something different, refer to my article on how to choose the best travel backpack for tips on picking a pack and other backpack suggestions.
What to Pack for Your Trip
Clothes
1 pair of jeans (heavy and not easily dried, but I like them; a good alternative is khaki pants)
1 pair of shorts
1 bathing suit
5 T-shirts (Unbound Merino is my preferred company. If you're a member of NM+, you can get 15% off your purchase)
1 long-sleeved T-shirt
1 pair of flip-flops
1 pair of sneakers
6 pairs of socks (I always end up losing half)
5 pairs of boxer shorts (I'm not a briefs guy!)
1 toothbrush
1 tube of toothpaste
1 razor
1 package of dental floss
1 small bottle of shampoo
1 small bottle of shower gel
1 towel
Deodorant
Small Medical Kit (safety is important!!!)
Miscellaneous
Female Travel Packing List
I'm not a woman, so I don't know what a woman wears, but Kristin Addis, our solo female travel guru, wrote this list as an addition to the basics above:
Clothing
1 swimsuit
1 sarong
1 pair of stretchy jeans (they wash and dry easily)
1 pair of leggings (if it's cold, they can go under your jeans, otherwise with a dress or shirt)
2-3 long-sleeve tops
2-3 T-shirts
3-4 spaghetti tops
1 light cardigan
Toiletries
1 dry shampoo spray & talc powder (keeps long hair grease-free in between washes)
1 hairbrush
Makeup you use
Hair bands & hair clips
Feminine hygiene products (you can opt to buy there too, but I prefer not to count on it, and most people have their preferred products)
For more on packing, check out these posts:
United States Travel Guide: Related Articles
Want more info? Check out all the articles I've written on United States travel and continue planning your trip: