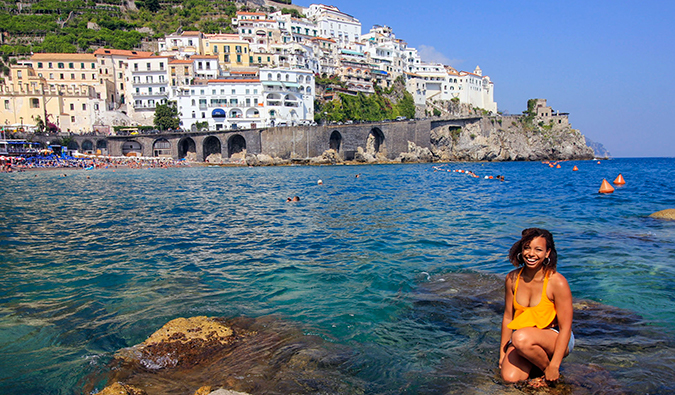 Posted: 11/12/18 | November 12th, 2018
Last December, Heather won our round the world trip contest and was gifted a trip around the world worth $50 a day! In January, she started backpacking her way through South America on a budget. Today, she's written a blog post about how she's been able to stay on budget for the last 36 weeks and the lessons she's learned as a new traveler!
After over ten months on the road, it's time to update the community again on my trip! Since the last update, I spent two weeks in Brazil, a month exploring Morocco, and two months in Europe watching the World Cup.
Now, I'm in Tanzania exploring Africa!
After so long on the road, I think it's time to answer the question that really drove the contest in the first place:
"Is budget travel possible on Matt's $50 a day recommendations?"
One of the reasons Matt sponsored this trip was because he wanted to show everyone that travel is possible on his suggested budget of $50 a day. He wanted a living case study for the ideas in his book!
After tracking all my expenses — including my flights, travel insurance, and incidentals — I've spent $14,450 or $56 a day so far. I've not only found sticking to Matt's budget feasible but not at all demanding (especially with a little creativity).
After Africa, I'll be flying to Southeast Asia, where I'll end my trip. I suspect that will lower my overall costs even more!
How I stayed on budget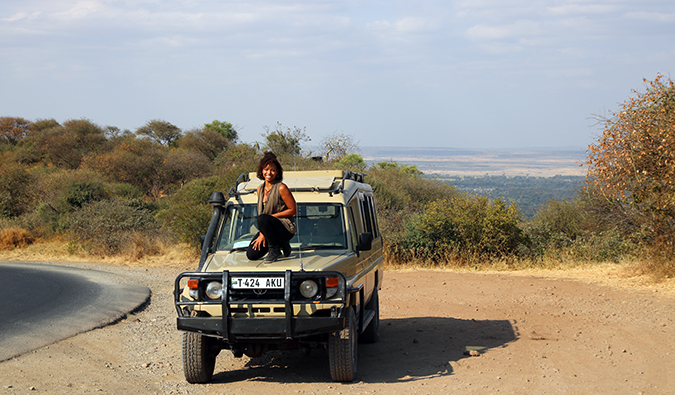 At the beginning of my trip, I went to the Galápagos Islands, which are not backpacker-budget friendly, so I had some work cut out for me to get back on budget.
I saved on housing costs by Couchsurfing and staying with friends. In Chile, I stayed with friends I met in Colombia. In Paris, I stayed with a friend I met in Brazil. I've been overwhelmed by the number of kind people who offer me help, especially with accommodation, as I travel, expecting nothing in return. The travel community is extremely warm and open. It makes friends of strangers.
I've been balancing out other expenses by also keeping my transportation costs low. I opted to take the longer, cheaper way to get from A to B. In Brazil and Europe, I used BlaBlaCar to save money.
In Morocco and South America, buses were my go-to option — they were cheap and easy. I booked a limited number of flights and tracked prices so I could book them at just the right time if possible.
Food has been the only place I haven't cut back. I'm a foodie and, as Matt always says, what's the point in traveling if you don't eat the local food! In South America, this was usually easy. There were tons of lunch specials around and cheap local food so I was able to eat on a budget.
In Europe, it was much harder. Food was by far my biggest expense but I have no regrets. A girl's got to eat!
Here are my costs broken down by region:
Duration
Total Spent
Average per Day
South America
115 days
$5,215
$45; $32*
Galápagos
8 days
$1,700
$212
Argentina
4 days
$146
$36
Iguaçu Falls
3 days
$225
$85
Africa
63 days
$3,904
$62
Tanzania
31 days
$3,156
$76
Europe
78 days
$4,757
$60
Portugal & Spain
5 days
$368
$74
France
22 days
$1,650
$61
France (part 2)
30 days
$1,700
$56
*Total for South America if you exclude the Galápagos
Here's the breakdown of my spending by category:
Housing: $2,874
Transportation: $2,632
Food: $4,687
Travel insurance: $1,040
Activities: $3,217 (such as tours to Machu Picchu or the Sahara, diving, a safari, shopping, etc.)
However, that's not to say it's all been super easy. I've made a ton of rookie mistakes. Even though I've read countless articles and books on traveling, once you're on the road, you tend to get caught up in the moment. It's one thing to read about it, it's another thing to be there doing it!
And that can lead to a bunch of easily preventable mistakes! For example, some of the "doh" moments I had:
My Advice for Others: How to Save Money When You Travel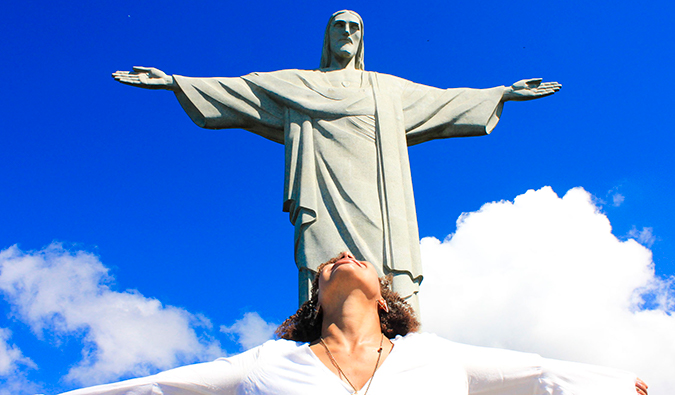 Backpacking isn't like vacation travel. When you travel on vacation, you have little time but more money. When you backpack, the opposite is true: you have time, but little money. If you seek too many comforts and conveniences, you'll blow your budget and have to go home early!
If I were to give advice to others, my main piece of advice would be to take a minute before your trip to think about what expenses you anticipate and what you are willing to spend. (Matt talks a lot about this.) Ask around for the right price for experiences, food, and lodging so that you have the most accurate information. The time you spend researching will help you better budget you money.
On the road, I would suggest doing two things: first is to write down everything and, second, is to forego convenience.
In his book, Matt says, "It's the people who don't write down their expenses that go home early."
Speaking for myself, I can say this is completely true. There were a few days here and there where I would be so caught up in the experiences I was having that I completely forgot to write down my spending. Afterward, when I sat down to recall what I had spent, I realized I was not thinking about these costs and how they fit into my budget.
Writing them all down helped me be mindful how much I was spending. It allowed me to make adjustments to my spending as I went. It's because of that that I haven't run out of money yet!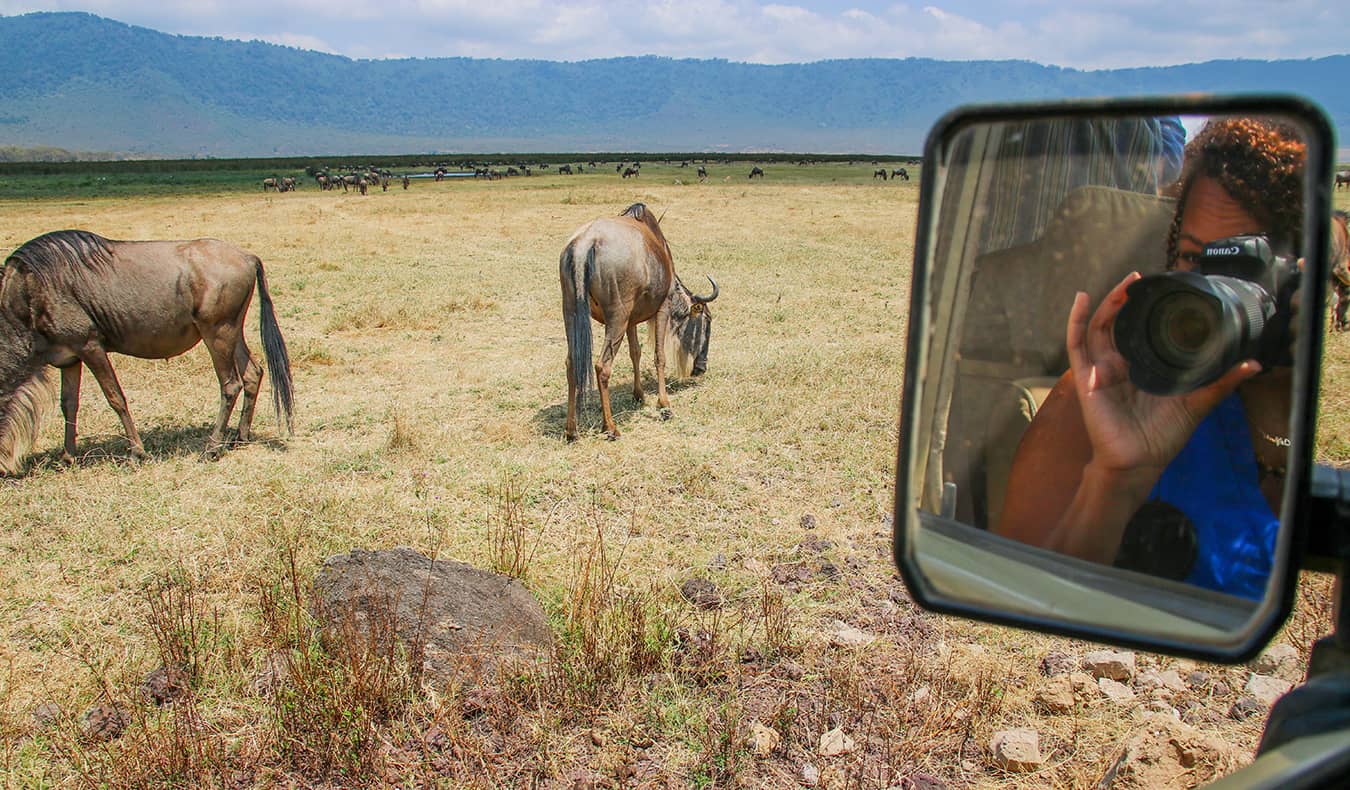 Even more important is foregoing convenience. Backpacking isn't luxury travel. The majority of the time, there isn't someone to port your luggage, drive you directly to your lodging, or arrange your day trip or tour. But walking when you can, sharing a ride with other travelers, asking for help from a kind stranger, or arranging your own itinerary — all those are free or nearly free.
***
Staying on budget has become second nature to me now. It's not hard once you internalize the strategy and learn to think outside the box. When you do that, you can spend your energy on why you are traveling in the first place: for new experiences and new friends.
I'm ten months into my yearlong trip. Some moments whizzed by. Others felt like they lasted forever. But, overall, it has been everything I hoped it to be – and also unlike anything I expected.
As Heather keeps going with her travels, we're going to follow along to get more details about her trip, experiences, roadblocks, budgeting, and everything in between! You can follow her journeys on her blog, Heather-Dannyelle.com, as well as on Instagram. She will also be sharing some of her experiences here!


Book Your Trip: Logistical Tips and Tricks
Book Your Flight
Find a cheap flight by using Skyscanner. It's my favorite search engine because it searches websites and airlines around the globe so you always know no stone is being left unturned.
Book Your Accommodation
You can book your hostel with Hostelworld. If you want to stay somewhere other than a hostel, use Booking.com as it consistently returns the cheapest rates for guesthouses and hotels.
Don't Forget Travel Insurance
Travel insurance will protect you against illness, injury, theft, and cancellations. It's comprehensive protection in case anything goes wrong. I never go on a trip without it as I've had to use it many times in the past. My favorite companies that offer the best service and value are:
Want to Travel for Free?
Travel credit cards allow you to earn points that can be redeemed for free flights and accommodation — all without any extra spending. Check out my guide to picking the right card and my current favorites to get started and see the latest best deals.
Ready to Book Your Trip?
Check out my resource page for the best companies to use when you travel. I list all the ones I use when I travel. They are the best in class and you can't go wrong using them on your trip.