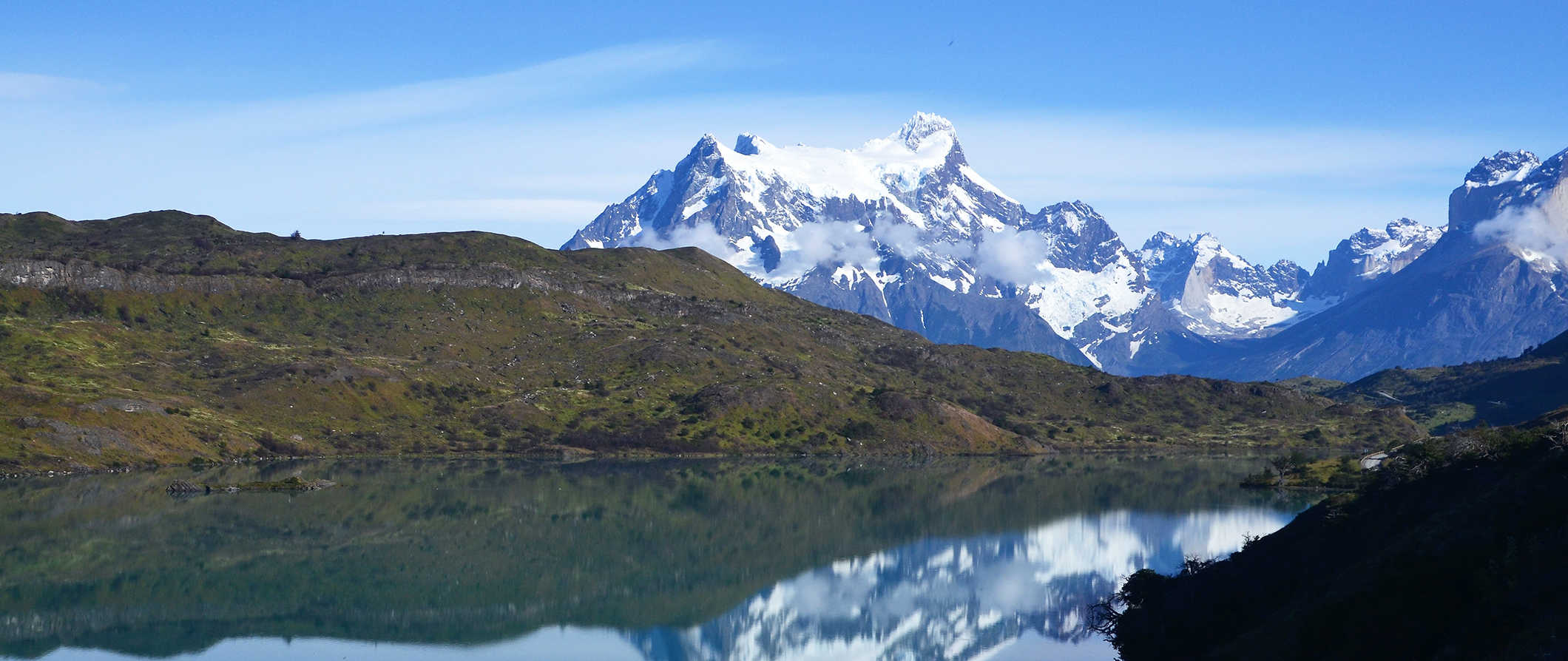 Chile is one of the most slender countries in the world — just 150 miles across at its widest point — but don't let its size fool you! From the snow-capped volcanoes of Patagonia and blistering heights of the Andes to world-class wineries and Maoi sculptures of Easter Island, there are a lot of wonderful things to see in Chile. It's one of the most developed South American countries, its capital Santiago is a tech hub for the region. I only was able to spend a little time in the country but after looking at a map I realized I needed to come back — there's just so much to see and do here! Not only is there lots to do, but the people are friendly, the food is delicious (so much wine!), and the is country budget friendly. Chile is one of the best countries I've been to in recent years. Use this travel guide to plan your trip to a country in transition — it's one of the most unique in the region.
Top 5 Things to See and Do in Chile
1. Be enchanted by Easter Island
Easter Island, 2,200 miles off the coast of Chile, is the most isolated inhabited island on earth. It's famous for its Moai sculptures (the big faces dotted all over the island). However, there is so much more to the island, including thousands of archaeological sites, volcanic craters, pristine beaches, and excellent diving.
2. Torres del Paine National Park
Torres del Paine lies between the Andes and Patagonian steppe and is made up of snow-clad mountains, glacier lakes, and some of the best hiking tours that Chile has to offer. It also happens to be one of the most beautiful and desolate regions on the planet. Foreigners are required to pay an 18,000 CLP entrance fee.
3. Santiago
Chile's capital is a thriving city and home to a third of the country's entire population. There are quite a few must-see attractions in the city: Parque Metropolitano, The Museum of Human Rights, and the Festival del Barrio Brasil. Barrio Bellas Artes, Barrio Brazil, Barrio Yungay, and the pedestrian streets of Agustinas and Huerfanos are all great places to walk around.
4. San Pedro de Atacama
Located in Chile's Norte Chico northern region, San Pedro de Atacama is one of Chile's hottest tourist towns. Literally. The town is found in the driest desert in the world (it reportedly hasn't seen rain since 1870), but the rock formations here are stunning, and it's the perfect place to stargaze.
5. Visit colorful Valparaiso
This city is a mesh of bohemian bars and Victorian architecture along a coastline of sheer cliffs. The laid-back atmosphere and beauty of the area have inspired generations of writers and poets, including the poet Pablo Neruda. Be sure to bring your camera because the whole city is painted in vibrant Instaworthy colors.
Other Things to See and Do
(Click the title to expand the text)
1. San Marcos Cathedral
The same architect who was responsible for the Eiffel Tower, Alexandre Gustav Eiffel, designed San Marcos Cathedral. The cathedral is found in Arica, Chile's northernmost city, and was built to replace the original cathedral which was destroyed by an earthquake in 1888. This place is a beautiful and rare example of Gothic architecture in South America.
2. Get tipsy on a wine tour
Chile's vineyards have been producing world-class wine for over 400 years. There are plenty of tours available around the country as the vineyards stretch the entire length of the country. Most of the best wineries are located near to Santiago and are quite easily accessible, otherwise, ask your hostel for the best group tours in the area. Expect to pay at least 10,000 CLP for a basic tour, though fancier tours at more prestigious vineyards can easily be over 100,000 CLP per person.
3. Hike a volcano
Chile is home to the world's tallest active volcano, Ojos del Salado, which lies in the Andes on the border with Argentina. Villarica and Osorno are also popular with visitors and both lie close to lakes. Most volcanoes have thermal spas at the base of them for you to relax in. Experienced hikers can do the trip unsupported, though there are plenty of guided tours available, many of which span 10-14 days and cost millions of pesos.
4. Valle de la Muerte
Also known as "Death Valley", this is an awesome place to go on a hike, go horseback riding, or even sand boarding. There are guided moonlight walks as well. Expect to pay around 20,000 CLP for a few hours of horseback riding. For sand boarding, you can rent a board for around 7,000 CLP and try your hand alone. For tours with an instructor, expect to pay closer to 21,000 CLP per person.
5. Moon Valley National Park
This is an interesting area with stones and sand formations that have developed an extraordinary texture due to thousands of years of winds and flooding. The rock formations look a lot like the surface of the moon, giving rise to the park's name. Admission to the park is 3,000 CLP for foreigners. Tours are available, costing around 10,000 CLP per person.
6. See the El Tatio geysers
A very popular tourist spot, these geysers are incredibly beautiful and well worth visiting. You have to get up around 4am in order to catch the tour, but it is worth it. Remember to take a swimsuit as there are many thermal pools that you can dip into. Tours will cost around 47,000 CLP per person.
7. "Meteorite" Pit
This vertical pit is carved into the salty walled hillside of the northeast end of Cordillera de la Sal. The cave runs 10 miles deep and was originally said to be created by a meteorite impact. However, it was actually carved by an ancient river.
8. Museo de Bellas Artes
This museum is the second best in all of Chile. It is home to a wide display of fine art, including sculptures, photography, paintings, and new media. The building is somewhat small but the architecture is equally as impressive as the collection within. Admission is free.
9. Mingle among the wealthy in Viña del Mar
Considered a Chilean Miami, this city next to Valparaiso serves as a hot spot for casinos, upscale cafes, and seaside restaurants. Even if you don't have money to burn, it's a great place to spend an afternoon wandering down the beach promenade, taking in the sights and smells of the ocean. There's plenty of people watching to be done here, and a variety of food to keep you satisfied while doing so.
10. Tour Pablo Neruda's homes
One of the world's most famous poets used to call Chile home, but yet he couldn't seem to decide on just one residence. With homes in Valparaiso, Santiago, and Isla Negra, this Chilean icon stuffed a lifetime of knick-knacks, literature, and interesting maritime architectural pieces into his three pads. All of them are open to the public. Even if you're not a huge fan of his work, his homes alone are an interesting glimpse into Chilean culture. Admission to each home will cost around 4,000 CLP.
11. Get off the beaten path
Some lesser-known treasures are Frutillar (a beautiful lakeside community in southern Chile's Los Lagos Region), Lonquimay (another gorgeous lakeside town in the Malleco Province of southern Chile's Araucanía Region), and Coyhaique (a less pricey Northern Patagonia city that's a hub for great nature adventures).
12. Swim in the world's largest pool
The Crystal Lagoon is located at the San Alfonso del Mar resort and is the size of twenty Olympic swimming pools. It's the biggest recreational swimming pool in the world, requiring 66 million gallons of water. Good luck swimming your laps!