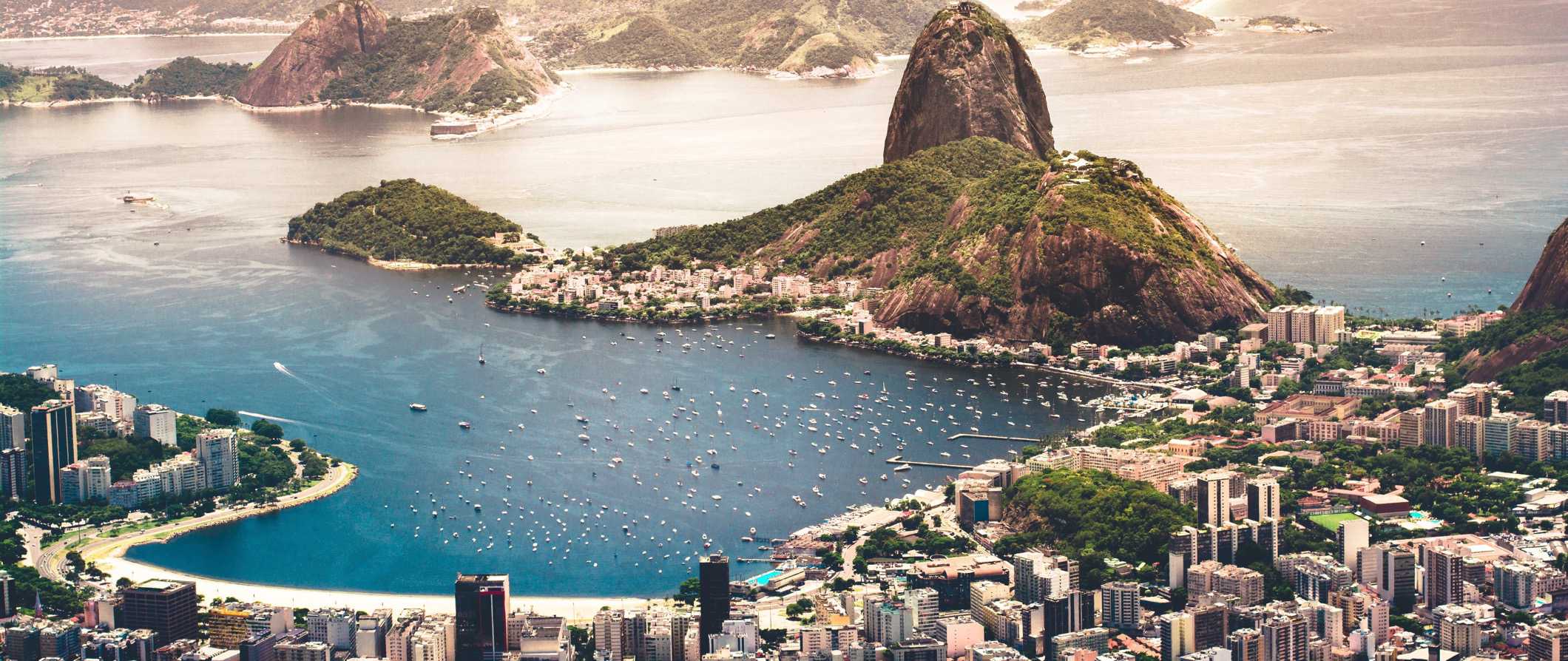 Brazil is impossible to summarize in just a few paragraphs. It's the largest country in South America and home to cosmopolitan cities like Rio de Janeiro, world-famous Carnival, the Amazon River and rainforest, and an abundance of nature. Brazil has more plant and animal species than anywhere else in the world.
In other words, you're going to need longer than a week to visit.
Brazil is one of the most popular countries in the world to visit and backpack around. It sees millions of travelers per year.
Meet the locals at Copacabana Beach in Rio, or spend an evening learning how to dance the samba. Cruise the wetlands of the Pantanal or the Amazon River while keeping an eye out for exotic wildlife like toucans and pink dolphins.
Take in the awe-inspiring sight of the crashing falls at Iguacu. Gorge on a barbecue feast and cool off with caipirinha, Brazil's official cocktail of sugarcane liquor, sugar, and lime.
Throw in passionate fútbol (soccer) matches, beautiful people, and low prices, and it's pretty easy to convince someone to visit Brazil.
This travel guide to Brazil will help point the way by giving you tips on what to see, costs, suggested budgets, and ways to save money (it's not the cheapest country in South America).
Enjoy the country – and add more time than you planned! There's a lot to do!