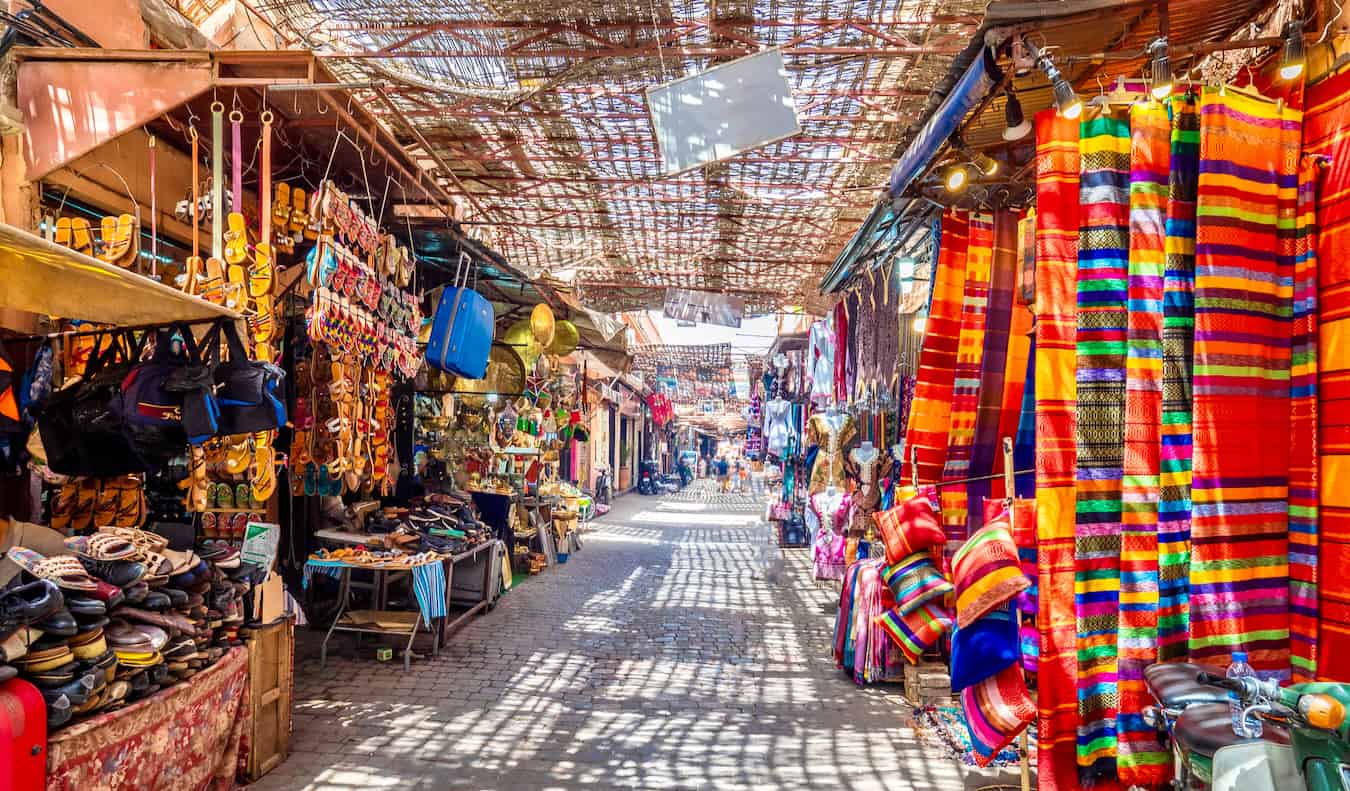 Last Updated 8/22/23 | August 22nd, 2023
Wandering around the Fez medina, I could feel the stares. "Where are you going? Want to go to the tanneries? I'll take you. No money. Don't worry!" the medina's faux guides said as they chased me down the street.
"No, I'm fine," I'd reply, trying to dodge them at every turn. Turning down side streets, stopping to look at a map, or admiring a view caused them and any nearby vendor to pounce and badger me, inviting me into stores, restaurants, and attractions.
There were moments when I would turn down streets only to have my spidey senses tell me to turn back. A few guys tried to corner me before I managed to slip into a store. Heck, a little kid even tried to pick my pocket.
And while other cities were not as intense as Fez, my visit to Morocco required a thick skin and a watchful eye.
Before my trip to Morocco, I queried a number of friends about their experiences. I'd heard horror stories of touts, harassment, pickpockets, and scams. While those can occur everywhere, Morocco travel seemed to take it to another level.
"Keep an eye out," everyone warned.
After two weeks visiting Morocco (which is amazing — see this post, where I fawn all over it!), I could understand why people say that you need to practice extra diligence when it comes to staying safe in Morocco.
Touts, scammers, and harassers abound, and while it wasn't bad when I was with my group, when I was alone it was intense. As I settled into the famous and secluded Café Clock in Fez to relax, I messaged fellow writers online to ask if I was overreacting or if they felt the same way.
"No, it's not just you," was the universal reply.
So, while Morocco can be overwhelming, the big question I'm often asked is, "Is Morocco safe?"
In this post, I'll answer all your safety questions and share some tips and advice to ensure you make the most of your time in this beautiful — but hectic — country.
How to Stay Safe in Morocco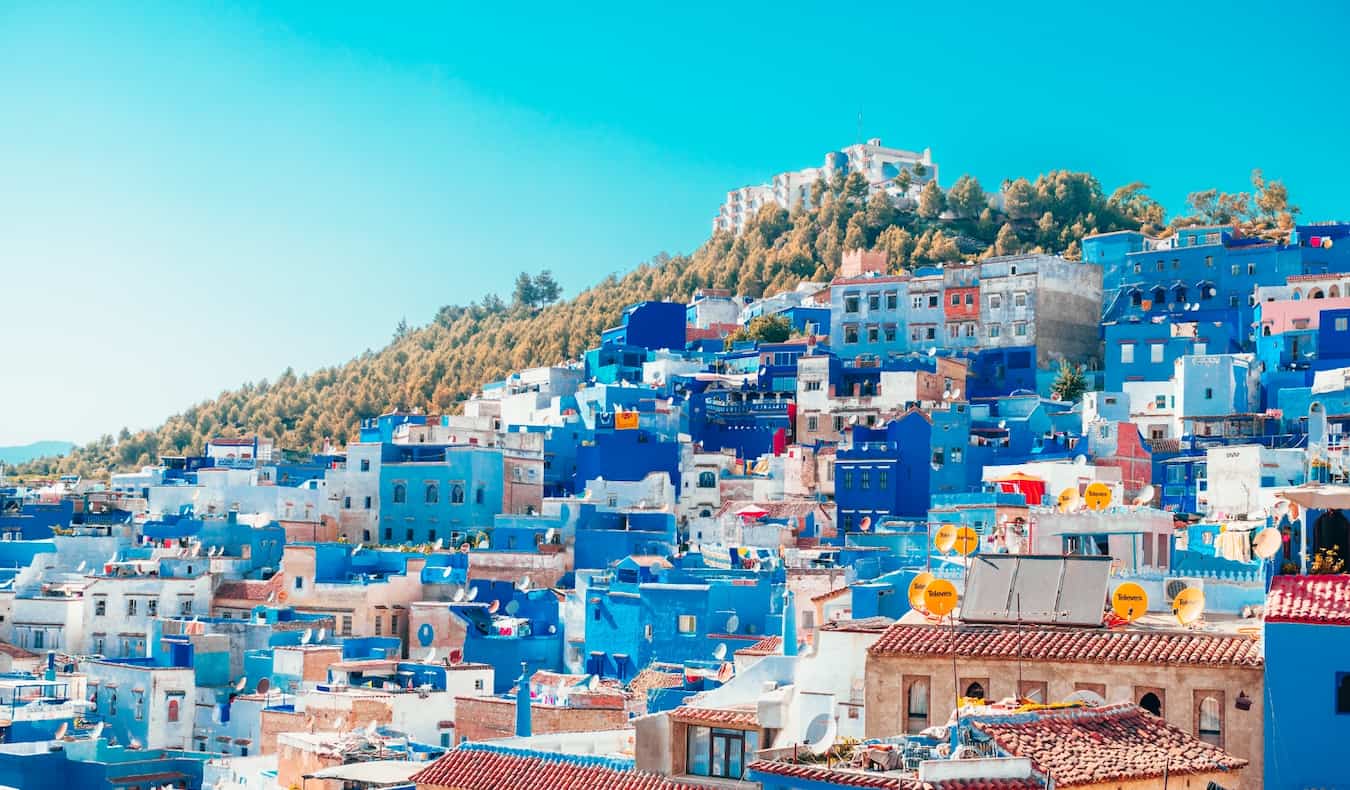 In truth, Morocco is a safe place to visit, with crime rates steadily declining year after year. There's really only petty crime (scams and pickpockets) and you're unlikely to be assaulted or seriously hurt as a tourist. Morocco is super safe for tourists now, and it's only becoming more so as tourism increases to the country.
Solo female travelers will need to watch out a little more carefully but, overall, you are still unlikely to encounter serious problems like violent crime.
Morocco travel requires extra vigilance because it's easy to have something happen to you if you're not paying attention. But you're unlikely to ever be in any real physical danger in Morocco. For perspective, the violent crime rates in the U.S. (such as murder, sexual assault, gun violence, and total crime) are many times higher than Morocco's crime rates.
Of course, petty crime and harassment do require you to stay on guard — more so than in other countries. However, if you follow a few rules, you can leave Morocco unscathed and without incident.
Here are my top tips on how to stay safe when you visit Morocco:
1. Don't walk alone at night — While walking in well-lit and busy areas can be fine, be careful walking around at night. Petty crime is rampant here, especially against tourists. If you do go out at night, only bring what you need and leave the rest of your wallet in your accommodation.
2. Don't walk alone if you're a woman — A woman alone attracts a lot of unwarranted attention from men, an increased chance of being followed, and the likelihood of groping. Even when I was right there alongside the women on my trip, they got a lot of attention. I could only imagine how much worse it was when they were alone.
And, as a female, especially do not walk alone at night!
3. Dress conservatively — Morocco is a conservative Muslim country and it's not appropriate to wear skimpy clothing. While there is no hard dress code, keep your arms, shoulders, and legs covered (especially if you are a woman) to avoid any unwanted attention and conform to local norms. The more you can fit in, the better. Wearing a scarf can be helpful for women because you can always cover your head to stand out a bit less and deter curiosity.
4. Avoid flashy jewelry — A good universal rule, this takes on more urgency in a country where theft is common. People will see the jewelry as a sign of wealth and therefore try harder to scam you in stores or rob you on the streets. Always keep your valuables (like your phone and wallet) secure and out of reach at all times as bag snatching can occur. Crimes of opportunity are the most common. Don't give anyone the opportunity.
5. Don't carry valuables — Since muggings and pickpockets are common, take the minimum you need when you leave your hotel or hostel. Don't take your passport with you; leave it in the hotel. A few people on my tour carried it around with them and when my guide found out, he looked like he was about to have a heart attack! Always make photocopies of your passport and only carry it unless you're absolutely required to have it to book transportation tickets, etc.
6. Avoid back alleys – The tiny alleys of the medina are beautiful to explore but sometimes they make you easy prey for scammers and thieves. Don't venture too far away from the crowds.
7. Watch for scams — If someone asks you into their shop for tea, they are going to use that as a pretext to get you to buy something and, thanks to the ingrained psychological idea of reciprocity, you'll probably give in. Don't let anyone ask you to write a letter or read a postcard that their "cousin" sent to them in English/French/whatever your native language is. It's a ruse to get you into their store and wear you down.
The same goes for letting someone put henna on your hand. Once these vendors have you, they will be relentless about you trying on clothes, buying something, or giving them money. Say "no thank-you" and walk away.
8. Say no to tour guides — The people insisting they will guide you for "no money" definitely want your money. They will try to get you into their shops or take you places and ask for money for the service. Be firm and tell them no. It doesn't matter their age or how helpful they are, if they start walking with you, they will ask for money!
9. Always negotiate taxi prices up front — Always negotiate the price for taxis before you get in, as prices are going to be substantially inflated when you arrive at your destination.
10. Download the Prey app to your phone and laptop – If either device gets stolen, you'll be able to track it and remotely turn on your camera to photograph the thief (you can also wipe the data and message the thief too). It costs just $1.10/month.
11. Buy travel insurance – I never leave home without travel insurance. You shouldn't either. It will protect you against unexpected costs that might arise should something unfortunate occur. It's just a few dollars per day (often less) and is worth the peace of mind. SafetyWing is my go-to company since they are super affordable but here are my suggested companies in case you want to shop around.
***
While this is good advice for any country, Morocco is more intense than your average destination due to the sheer number of people who give you unwanted attention. It takes a lot of energy to always be on your guard in a place where the simple act of asking for directions often leads people to ask for money.
Is Morocco safe? Yes, for the most part. But visiting Morocco requires you to be a little tougher and keep an eagle out for problems. It requires you to be a little bit more skeptical.
I was insulated because I was on a tour, but when I was alone or with just a few people, people came out of the woodwork, catcalled my friends, grabbed at the women in our group, and blocked entrances to restaurants in order to accost us.
Even after a decade of travel, I found myself wishing I had a companion to share the mental burden and wanting to scream, "Leave me alone so I can just enjoy your country!"

Morocco Safety: Frequently Asked Questions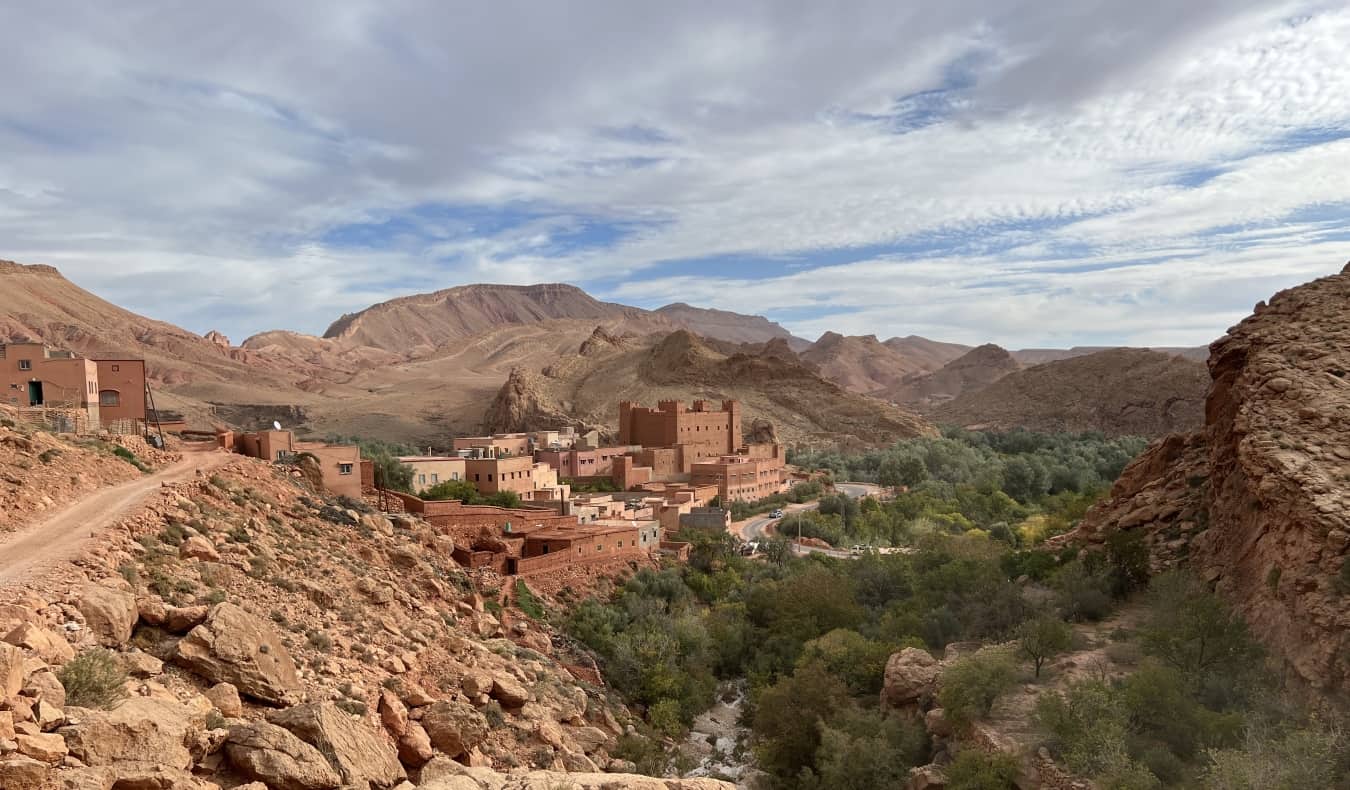 Is Morocco safe for solo travelers?
My honest answer? If you're a first-time visitor, it might be challenging. Especially if you're new to travel in general. This was my first time in North Africa and it was an adjustment for me (and I'm a very experienced traveler). I was glad to be on a tour and have a guide.
If you don't have a lot of travel experience or are a woman traveling alone, I'd suggest taking a group tour of the country first, instead of exploring solo.
Moreover, it is hard to get into the remote desert and mountains on the public transportation systems. I wouldn't drive here either as everyone races around mountain curves.
That said, thousands of people come here alone and have no problems. If you're OK in uncomfortable situations and a frenetic environment, you'll be able to visit Morocco just fine!

Are the taxis safe in Morocco?
Taxis are generally safe here, and overall a safer option than city buses. However, to avoid getting ripped off make sure you negotiate the price in advance if there is no meter (metered taxis are available in some cities). When in doubt, always ask your hotel/hostel staff how much a ride should be. You can also have them call a taxi for you so you get a reputable driver.

Is the tap water safe in Morocco?
The tap water here is generally safe to drink but you should bring a reusable water bottle with a filter just in case. LifeStraw is my go-to brand as their bottles have built-in filters to ensure your water is always clean and safe.

Can you hold hands in Morocco?
While public affection is generally frowned upon in the country, holding hands is fine. I'd refrain from any significant displays of affection while in public just to be safe, however. It should be noted that unfortunately, homosexuality is a criminal offense in Morocco so LGBTQ couples should keep this in mind when traveling here.

Is there a dress code in Morocco?
Nope! The locals here don't expect you to dress how they dress. That said, to avoid unwanted attention, it's best to dress conservatively and in a way that doesn't draw too much attention.

Can you drink alcohol in Morocco?
Drinking alcohol is permitted in Morocco. It's served in hotels, bars, and in tourist areas that have licenses to serve alcohol (you can also buy it at some supermarkets). Drinking alcohol in the street or anywhere that isn't licensed is not permitted, however, and can lead to arrest.

Can unmarried couples share a room in Morocco?
Premarital sex is actually illegal in Morocco, however, it's incredibly rare for a hotel to turn away unmarried guests. While local Moroccans might have trouble booking accommodation if they are unmarried, foreigners won't really have an issue.
If you're concerned that you'll be turned away, contact the accommodation in advance and ask if they require proof of marriage. That way, you'll know in advance if you need to rebook. But, generally speaking, this isn't really an issue for (heterosexual) foreigners.
***
Morocco was a battery on my senses — the food, the colors, the spices, the smells, and the scenery were unforgettable. (Also the doors — they have such ornate and colorful doorways in Morocco. I have dozens of pictures of doors).
I would 100% recommend to anyone that they visit the country, but make sure you keep an extra eye out (especially in Fez) and have a thick skin for all the people asking you to buy things.
Morocco won't be easy but it's worth the visit — and it's a lot safer than you think!
Book Your Trip to Morocco: Logistical Tips and Tricks
Book Your Flight
Use Skyscanner to find a cheap flight. They are my favorite search engine because they search websites and airlines around the globe so you always know no stone is left unturned!
Book Your Accommodation
You can book your hostel with Hostelworld as they have the biggest inventory and best deals. If you want to stay somewhere other than a hostel, use Booking.com as they consistently return the cheapest rates for guesthouses and cheap hotels. My favorite places to stay are:
Don't Forget Travel Insurance
Travel insurance will protect you against illness, injury, theft, and cancellations. It's comprehensive protection in case anything goes wrong. I never go on a trip without it as I've had to use it many times in the past. My favorite companies that offer the best service and value are:
Looking for the Best Companies to Save Money With?
Check out my resource page for the best companies to use when you travel. I list all the ones I use to save money when I'm on the road. They will save you money when you travel too.
Want More Information on Morocco?
Be sure to visit our robust destination guide on Morocco for even more tips on how to plan your visit!