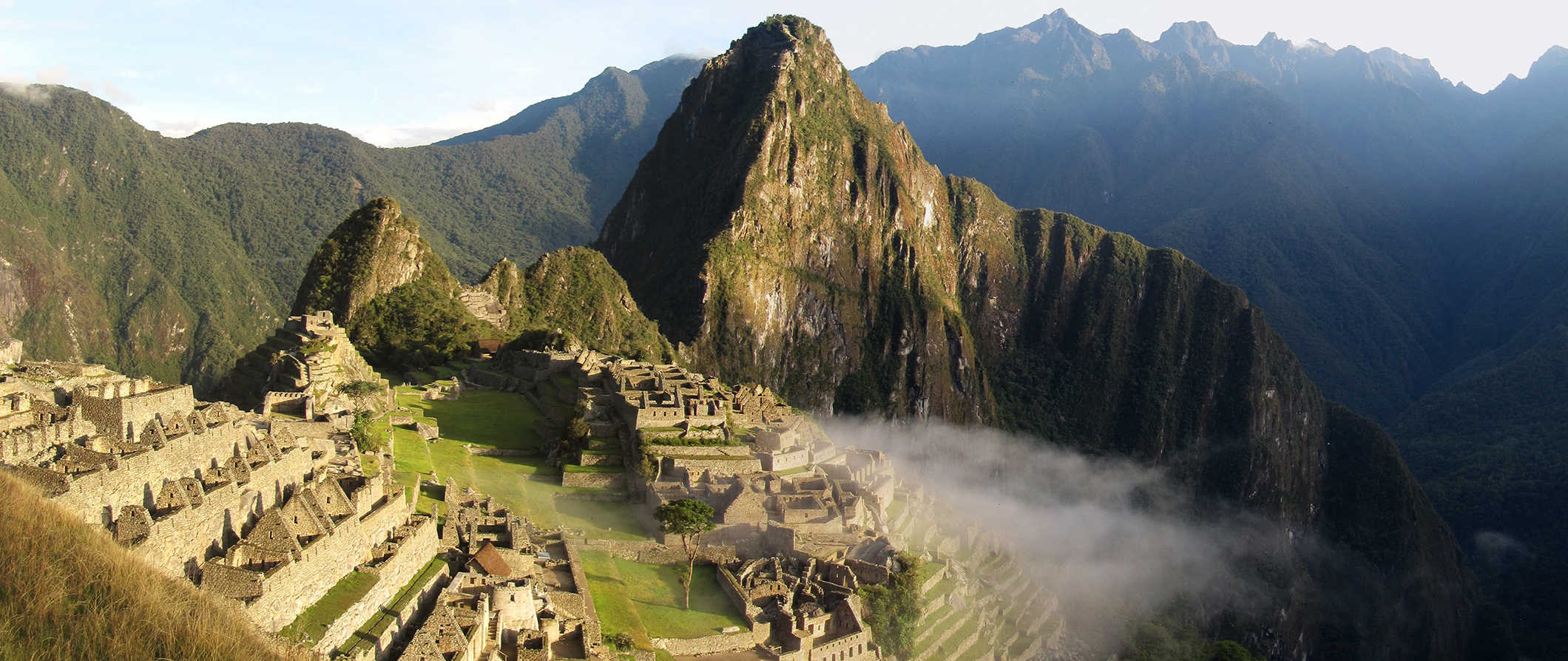 Peru is one of the most popular countries in South America, mostly thanks to its iconic Wonder of the World, Machu Picchu.
Travelers flock to Peru to hike the famous Inca Trail, explore the lush jungles, and devour their way through the incredible food scene of Lima.
But while the Inca Trail and Machu Picchu attract the majority of the attention (2,500 people visit Machu Picchu every day), there is much more to see and do in Peru if you're willing to get out there and explore.
From the famous Lake Titicaca to the beaches in the north to the vibrant indigenous culture, Peru is bursting with things to see and do.
While many travelers just visit for a week to see the highlights, you can easily spend a month here (or more) and still not see everything.
Best of all, traveling around Peru is inexpensive. You don't need a lot of money to visit here (even if you hike the Inca trail).
This guide to Peru can help you plan your trip, save money, and make the most out of your time in this beautiful destination!
Top 5 Things to See and Do in Peru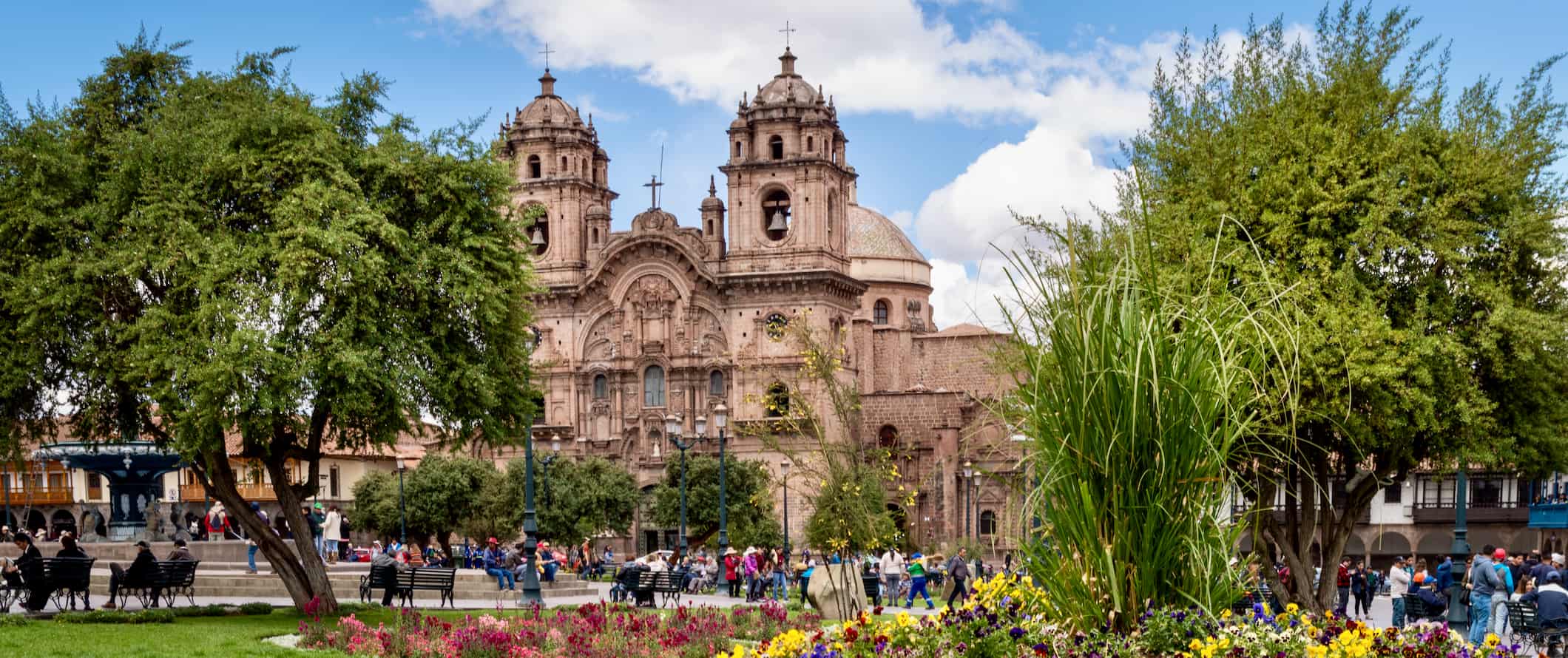 1. Explore Machu Picchu
This legendary "lost city of the Incas" is one of the most-visited tourist attractions in South America. Here you have the chance to wander around the old Inca city observing ancient aqueducts, granite and limestone temples, and other forms of Inca architecture that are all beautifully preserved. There are two ways to see Machu Picchu depending on the amount of adventure and exercise you want. There is a 4-day/3 night hike that takes you through 43 kilometers (26 miles) of steep, yet scenic uphill terrain along winding Andean mountain trails starting from Ollantaytambo. The Inca Trail gets you to the majestic Machu Picchu at dawn in time to see it before the clouds arrive mid-morning. The alternative is to wake up super early to get the train there and enter along with the tour groups competing for the beautiful morning sunset photos. (There are also longer 7-8 day hikes too if you want an even bigger challenge. Multi-day hikes start around 2,600 PEN. You can also just buy a day pass if you don't want to hike.
2. Check out Lima
Lima is a chaotic and beautiful introduction to the country. Check out the trendy, vibrant Miraflores neighborhood that overlooks the Pacific and has plenty of restaurants and bars to try. Also, visit the Larco Museum to see its pre-Columbian artifacts, the Aliaga House for Peruvian art and artifacts, and Plaza Mayor for colonial beauty. Tour the city's colorful markets for both food and shopping, wander around the world's only Cat Park, or check out the Park of Love for good luck in love. At night, head to the artsy Barranco district for the nightlife and try a local drink with pisco, a local brandy. The city is a foodie hub too so don't forget to try the ceviche!
3. Fly over the Nazca Lines
The Nazca Lines are a series of ancient geoglyphs that dominate the San José desert and Nazca Valley. There are over 10,000 lines and 300 different plant and animal figures that make up this UNESCO World Heritage Site. No one really knows how they got there (maybe aliens?) but the park itself is free to visit. If you want to splash out and get a better view, take a scenic helicopter or plane tour (they cost around 400 PEN).
4. Relax at Lake Titicaca
This stunning lake covers over 7,790 square kilometers (3,000 square miles) and sits at 3,810 meters (12,500 feet) above sea level, making it the world's largest high-altitude lake. With deep blue water and spectacular sunsets across the lake lined with snowy mountains, this lake attracts people from all over the world to the nearby towns, which offer a mix of colonial architecture and bustling markets. There are three islands on the lake that are home to pre-Inca ruins: Isla del Sol, Taquile, and Amantani. Every year, the Peruvian side of Lake Titicaca at Puno celebrates the Fiesta de la Virgen de Candelaria in February. However, the best and driest time to visit is June, July, and August.
5. Hike the Colca Canyon
Colca Canyon is the second deepest canyon in the world, located about 4 hours outside Arequipa. At 3,270 meters deep (10,728 feet), it's said to be twice as deep as the Grand Canyon at certain parts. This is a great place to spot Andean condors in the early mornings, and unlike the Grand Canyon, Colca is habitable. This place is definitely worth at least a day trip and easily reached with a tour, but you can also take the bus yourself to Cabanaconde. For a 2-3 day hiking tour where you can also see the local villages, hot springs, national reserve, and see llamas and condors, expect to pay around 150-200 PEN. The entrance fee to the canyon is another 70 PEN.
Other Things to See and Do in Peru
1. Hike the Inca Trail
Getting to Machu Picchu is best via the famed Inca Trail. This multi-day hike allows you to see the mountains, jungles, and follow the route the Incas used to take. It is a truly spectacular hike, but it is challenging and you may experience altitude sickness. There are two ways to do this hike: you can sign up to be part of an organized tour, or you can hire your own private guide. You cannot hike the trail independently. Tours start around 2,600 PEN for a 4-day, 3-night tour with a reliable, reputable company. The final leg of the hike can actually get a bit crowded, so if you can do a longer 7-day hike you'll be able to beat the crowds and enjoy the incredible landscape before you arrive. The driest time is May-October but also unfortunately the most crowded. If you go from November-April, prepare for mud and perhaps rain but fewer crowds.
2. Visit the Islas Flotantes de los Uros
The Floating Islands of the Uros may sound like an Indiana Jones title, but it is actually the name of the group of man-made islands in Lake Titicaca. The islands are home to the indigenous Uros people who have built their own houses, islands, and boats from the tortora reeds which grow along the banks of the lake. This is an extremely touristy site and is a bit exploited as such, so it's not for everyone. The boat tours start at 165 PEN.
3. Surf at Máncora Beach
Great fresh seafood, watersports, horseback riding, whale watching, fishing with locals, visiting the mangroves, and plenty of relaxation are the order of the day at this popular beach resort. Máncora is one of the finest beaches in South America and its year-round sunshine, two ocean currents, and beginner-friendly waves also make it Peru's surfing Mecca. Accommodation prices can be expensive from December to March, so it's best to book in advance. Whale watching costs 135 PEN, surfing classes start at 95 PEN, and SUP tours with sea turtles cost 175 PEN.
4. Step back through time at Batán Grande
Batán Grande, also known as the Sicán Archaeological Complex, is an archaeological site comprising 50 pyramids and tombs, which are thought to date to 750-1300 CE. Located near Chiclayo, this site was once the ancient Sicán capital and has yielded many impressive pre-Columbian artifacts. For example, a gold Tumi ceremonial knife weighing almost seven pounds was recovered from one of the royal tombs! Bring plenty of water, sunscreen, and snacks for the day.
5. Discover Cusco
This colonial city is a major tourist destination and sits on Inca-built stone foundations not far from Machu Picchu. The area is popular with trail walkers, history lovers, and party goers who come to enjoy the city's nightlife and festivals. Cusco is the undisputed archaeological capital of the Americas and an essential part of your trip to Peru. The Cusco Tourist Ticket grants admission to most of the popular archaeological sites and attractions in the Cusco area (with some notable exceptions, including Machu Picchu). Note that transportation and guide services are separate. You can purchase either a 10-day pass that includes admission to over 16 sites (130 PEN) or one of several different "circuit" tickets that include admission to a smaller number of sites and are valid for one day only (70 PEN). Be sure to visit Coricancha (15 PEN) and Sacsayhuaman (included in the Cusco Tourist Ticket) during your visit. Right outside Cusco, take a day trip to the incredible Rainbow Mountains. For great food, head to Green Point. Plan to spend around 3-5 days in Cusco as there is plenty to see and it's a good place to acclimate before doing any hiking as the city sits at 3,200 meters (10,500 feet) above sea level.
6. Get your Amazon fix in Iquitos
Accessible only by boat or plane, jungle-locked Iquitos is the largest city within the Peruvian rainforest. The city sits at the mouth of the Amazon and is the perfect destination for eco-tourism. The nearby Pacaya Samiria National Reserve is Peru's largest reserve at two million hectares. It's home to a huge range of nearly 1,000 birds, mammals, fish, reptiles, and more. A 3-day, 2-night tour through the reserve starts from around 1,400-1,500 PEN per person including food.
7. Sandboard in Huacachina
This little town is a desert oasis and a welcome relief after hiking through Machu Picchu. It's very affordable and hostels here offer great deals for sandboarding and sand buggy tours around the nearby dunes. Two-hour tours cost about 100-125 PEN, which includes a sand buggy driver and sandboard rental. Most tours leave around 4pm so you can catch the sunset on the dunes. There is also a lagoon surrounded by palm trees in Huacachina, and you can rent a rowboat to paddle around it. A half-hour rental costs around 5 PEN per person. Huacachina is easily reached by bus from Lima, Cusco, Nazca, Arequipa, and Paracas.
8. See penguins in Paracas
Paracas is in the south of Peru and is sometimes called the "Poor Man's Galapagos" for its impressive wildlife, consisting of over 400 different species. Thousands of birds, as well as large sea lion and penguin populations, call the area home. You can visit the Paracas National Reserve via an organized boat tour. Be sure to go early. A full-day tour of Paracas includes a boat trip to the Islas Ballestas and a bus trip around the national reserve in the afternoon. It costs about 150 PEN.
9. Walk through the White City
Arequipa is a beautiful city with a historical center that was constructed primarily from volcanic rock. Start getting to know the city by wandering around the Plaza de Armas and take in the city's architecture over a glass of wine overlooking the main square with views of the stunning Basilica Catedral de Arequipa. Then, visit the gorgeous, vibrantly colorful Santa Catalina Monastery, see a frozen Inca mummy, and enjoy the local cuisine with favorites like shrimp soup or spicy stuffed peppers. It's easy to see why Arequipa is undoubtedly one of the most beloved destinations in the country; everyone who visits here loves it.
10. Go to El Parque de la Reserva
This park in downtown Lima is home to the largest water fountain complex in the world, called El Circuito Mágico del Agua. There are 13 distinct fountains in total, including the Tunnel Fountain of Surprises, the Children's Fountain, and the Fantasia Fountain, whose water jets are synchronized to music during the evening laser light shows. The park is open daily from 3pm-10pm, with beautiful, colorful light shows taking place at 6:50pm, 7:50pm, 8:30pm, and 9:30pm. The entrance fee is 4 PEN. The park also hosts a lot of events and is a popular place with dog owners too.
11. Visit Chachapoyas
This region in the Andean mountains was home to the Chachapoya civilization that lived there between 500-1432 (they were eventually conquered by the Aztecs). Today, you can visit Kuelap, the fortified city at known as "The Machu Picchu of the North." The ruins are accessible via a guided tour, 4-hour hike, or cable car from the nearby town of Nuevo Tingo for 21 PEN roundtrip. Be sure to also visit Gocta, a beautiful waterfall that, at 770 meters (2,526 feet), is one of the tallest in the world. You can get there by taking a tour from Chachapoyas.
12. Tour Trujillo
Trujillo is the second-oldest Spanish city in Peru, located on the coast with eternal spring-like weather and widely considered the capital culture of Peru. While here, visit the archaeological site of Chan Chan, the world's largest adobe city ever built and the largest pre-Columbian city. It was built by the Chimu, a civilization that inhabited the area until 1470 when they were defeated by the Incas. Admission is 11 PEN. Be sure to also visit Huanchaco, a small fishing town directly on the beach.
13. See Vinicunca, Rainbow Mountain
Chances are you've seen these colorful mountains on social media. Over the past few years, Rainbow Mountain has become a huge tourist attraction. Just keep in mind that the colors are not as vivid in real life and the place is super crowded (it's a very popular site). Day trips and multi-day hikes are available from Cusco, usually starting around 110-135 PEN per person. There is also an "Alternative" Rainbow Mountain called Palcccoyo where you can enjoy an incredibly colorful scenic panoramic at 5,200 meters (17,060 feet). If you want to escape the hordes of people (though it's also pretty busy these days).
14. Hike the Salkantay
If you want an alternative to the busy Inca Trail, try hiking the Salkantay. It sees a fraction of the tourists and is half the price of the Inca Trail — but just as stunning! There aren't as many ruins, but there are epic mountain views and summits of up to 5,200 meters (17.060 feet)! Hikes can vary in length, but the 7-day hike offers the best views. You'll need to be in decent shape though. 5-day hikes start around 1,700 PEN.
Peru Travel Costs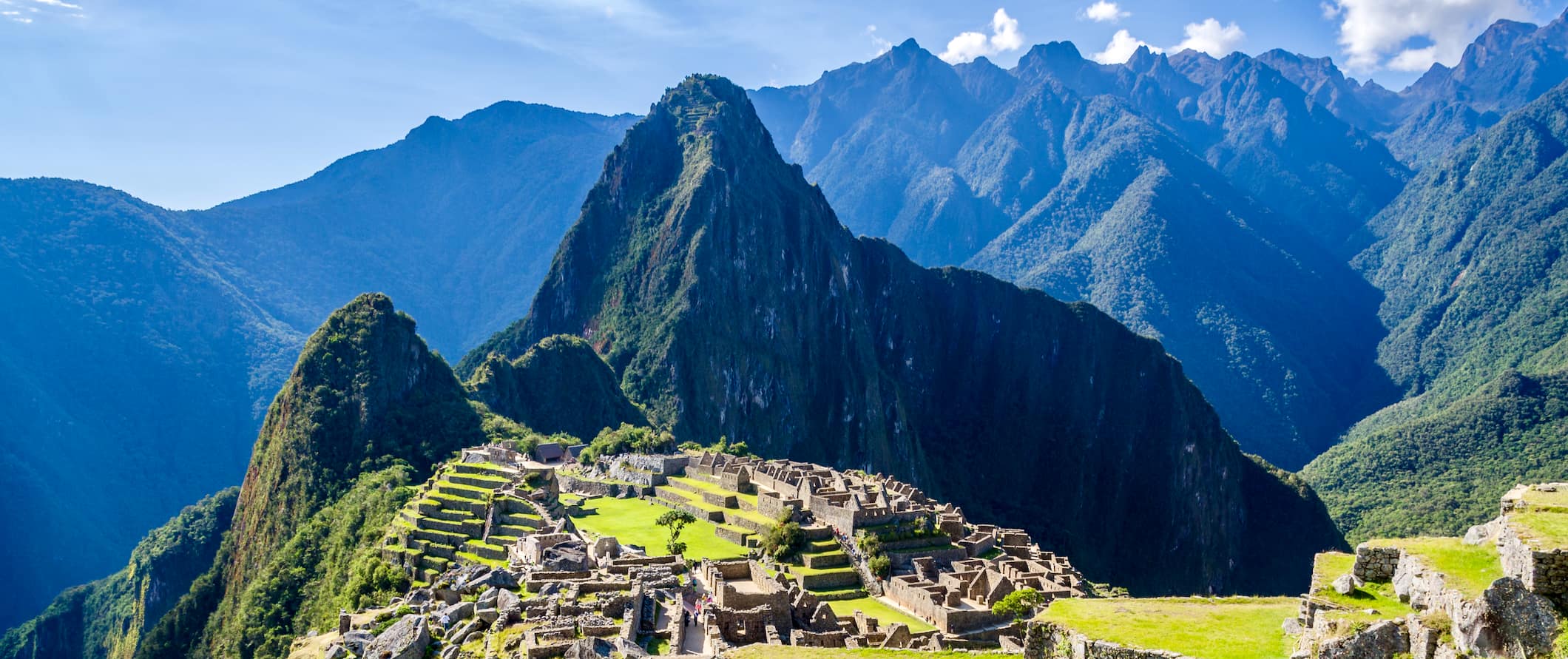 Accommodation – A bed in a 4-6-bed dorm costs 35-65 PEN while a bed in a dorm with 10 or more beds generally costs 32-38 PEN. A private room costs 115-170 PEN per night. Free Wi-Fi is standard and most hostels also have a kitchen or include free breakfast.
Budget hotel rooms with basic amenities like Wi-Fi, TV, and occasionally free breakfast cost around 85-105 PEN per night.
On Airbnb, which has limited availability in Peru, private rooms average around 100 PEN while entire homes start at 200 PEN per night. Book early though or prices will double.
For those traveling with a tent, wild camping is permitted as long as you're not on somebody's land.
Food – Cuisine in Peru varies from region to region, though you can expect to find staples like potatoes (most potatoes in the world originated here), quinoa, seafood, and indigenous animals like guinea pig and alpaca. Be sure to try ceviche, which is the national dish (it's a seafood dish with fresh raw fish). Other popular dishes include stir-fried beef, roasted cuy (guinea pig), arroz con pato (rice with duck), and roasted chicken.
Overall, dining out in Peru is very inexpensive. Street food is incredibly cheap, costing 5-7 PEN for a meal from a parrilla (grill) set up on the side of the road. A plate of food at a casual takeaway restaurant serving Peruvian cuisine costs around 10 PEN.
A meal of traditional cuisine at a casual restaurant with table service costs around 15-25 PEN. If you want to splash out, a three-course meal at a mid-range restaurant costs 45 PEN.
Fast food (think McDonald's) is 20 PEN for a combo meal. A large pizza is around 28-30 PEN.
Beer is around 8 PEN while a glass of wine or a latte is around 9 PEN. Bottled water is 2 PEN. A cocktail is 15-20 PEN and up, though many restaurants have extended happy hour specials (sometimes even all day).
If you plan on cooking, expect to pay 60-80 PEN per week for groceries such as pasta, rice, seasonal produce, and some meat. The best places to shop are the local markets, though Plaza Vea is the big grocery store chain with affordable prices as well. However, given how cheap food is here, it's best to just eat out all the time. Buy snacks and fruit at the markets but eat out all other meals.
Backpacking Peru Suggested Budgets
On a backpacker's budget of 135 PEN per day, you can stay in a hostel dorm, eat out for a few meals at cheap local street stalls and cook some meals, limit your drinking, take the bus to get around, and do mostly free or cheap activities like relaxing on the beach and going hiking.
On a mid-range budget of 400 PEN per day, you can afford a private Airbnb room, eat out for all your meals, drink more, take the occasional taxi to get around, and do more paid activities like going surfing or day-tripping to Machu Picchu.
On a "luxury" budget of 700 PEN or more per day, you can stay in a hotel, eat out anywhere you want, drink as much as you'd like, take some domestic flights, and do a longer multi-day trek to Machu Picchu. This is just the ground floor for luxury though. The sky is the limit!
Accommodation
Food
Transportation
Attractions
Average Daily Cost
Backpacker
35
40
30
30
135
Mid-Range
100
100
75
150
425
Luxury
150
200
150
200
700
Peru Travel Guide: Money-Saving Tips
Peru is generally pretty cheap, but it is easy to splash out here on food and tours. Here are a few hacks to cut down your costs in Peru:
Stay at hospedajes – These are family-run hotels and are the cheapest accommodation you can find outside of hostel dorms. Try to stay in these as often as possible.
Take public transportation – Embrace public transportation to get around — it's super affordable so skip the taxis. You'll save a fortune.
Eat the meal of the day – These are set meals, often including multiple plates, that restaurants offer. Look around for set menu meals to eat out on the cheap.
Travel off-season – For a low-cost trip, the best times to visit Peru are the fringe months of April and May or September and October. Prices are usually cheaper during these months.
Take the colectivos – These are cheap buses that cost around 2-10 PEN for a ride. They are a bit confusing as they don't necessarily have a schedule, but there is always a door person whom you can ask if the bus is going to your location. There are not always marked bus stops, so look for gathering crowds.
Book tours last minute – If you are looking to do the Inca Trail and have a bit of extra time to wait for a deal, showing up in Cusco and booking a last-minute tour can save you lots of money. Booking months in advance means paying the premium price but if you can wait your patience may be rewarded. I wouldn't recommend trying to get on last-minute if you have your heart set on doing it though since it might not work out.
Go on a free walking tour – This is a great way to learn the history behind the places you are seeing and avoid missing any must-see stops. Free Walking Tour Peru has tours that can guide you around both Lima and Cusco. Just remember to tip your guide at the end!
Get student discountsIf you're a student, be sure to carry your student card with you. Students receive major discounts (up to 50% off) at archaeological sites and museums in Cusco and the surrounding areas.
Bring a water bottle – The tap water here isn't safe to drink so bring a reusable water bottle with a filter to save money and reduce your plastic use. LifeStraw is my go-to brand as their bottles have built-in filters to ensure your water is always clean and safe.
Where to Stay in Peru
Peru has a ton of hostels. Here are some of my favorite places to stay throughout the country:
How to Get Around Peru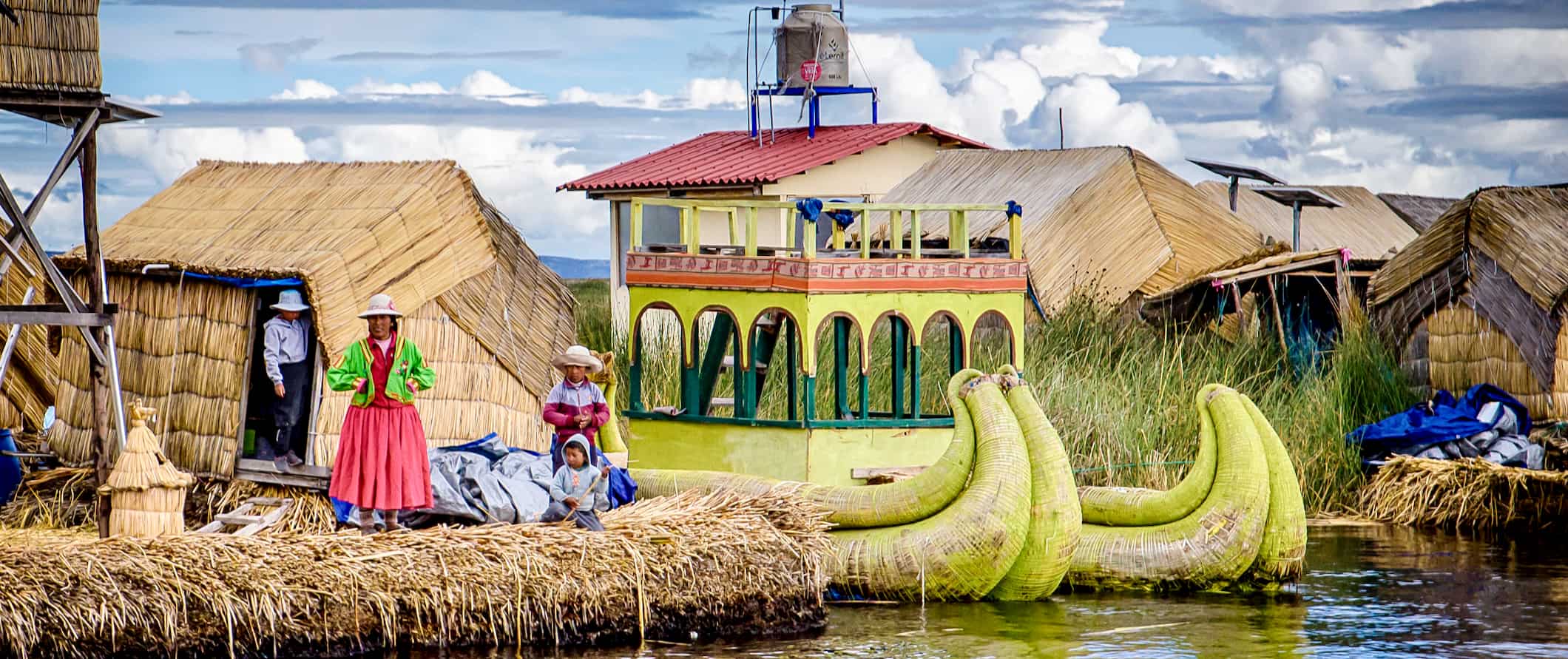 Public transportation – City buses cost around 1.50-3 PEN per trip. Microbuses (colectivos) are available and prices vary depending on the distance. Trips generally cost 2-10 PEN, though they are a bit hectic and take some getting used to.
Bus – Buses can take you all over Peru and are the most common way to get around for budget travelers. The usual price for a 10-hour bus journey is around 40 PEN depending on how nice the bus company is. You can use Cruz del Sur to look up bus schedules and prices. Keep in mind that any journey through the mountains will be a slow ride! Lima to Cusco takes over 21 hours and costs 185 PEN, though you can get a ticket for as low as 39 PEN if you book in advance.
Peru Hop is another reliable and comfortable bus company designed for backpackers. This bus is a hop-on/hop-off service you can take around the country. Three-day journeys from Lima to Cusco start from 683 PEN, while 7 days in Southern Peru costs 836 PEN.
Flying – Peru has five international airports (Lima, Arequipa, Cusco, Iquitos, and Piura), as well over a dozen airports with domestic service. LATAM, Avianca, and Star Peru are the main domestic airlines.
Flying between destinations isn't always the cheapest option, but it's a whole lot quicker. A flight from Lima to Cusco takes just over an hour (as opposed to the 21 hours by bus) and prices start around 250 PEN. Lima to Arequipa starts around 200 PEN.
Train – Like the rest of South America, the rail system in Peru is basically non-existent. There are nice tourist options though, like PeruRail and Inca Rail, which both run trains between Ollantaytambo and Machu Picchu Pueblo (the gateway to Machu Picchu). On PeruRail, tickets start from 179 PEN. Inca Rail also runs between Cusco and Machu Picchu Pueblo with tickets starting around 220 PEN.
From Lima, there's just one train: the Ferrocarril Central Andino, the world's highest passenger train, which travels across the Andes to Cerro de Pasco and Huancayo. One-way fare starts from 230 PEN. However, service is limited — sometimes the train only runs once a month. Journeys are currently suspended due to Covid so be sure to check their website for updates.
Car rental – I don't suggest renting a car here as the drivers are aggressive, the roads are poorly maintained, and accidents are common. If you do decide to rent a car, use Discover Cars to find the best prices.
Hitchhike – Hitchhiking here isn't common or recommended, though it is possible. Just keep in mind that many locals might expect you to chip in for gas. You can learn more at Hitchwiki.
When to Go to Peru
Peru has just two seasons: wet and dry. May through October is the dry season, while November through April is the rainy season. The wettest months are from January to the end of April. This isn't a great time to visit Peru — at least not in the mountain areas, where roads and hiking trails may become blocked or closed.
Most people come to Peru from the beginning of May to the end of November, with July and August being the busiest months. May and September are great months to visit, as tourism slows down slightly but temperatures are still pleasant.
If you want to spend more time in the mountains, June to September has clear, sunny days (but chilly nights). This is a good time to trek the Inca Trail. It's also the best time to visit the Amazon Basin, when mosquitos are fewer.
Temperatures on the desert coast can get as high as 25-35°C (77-95°F) from December to April, while temperatures cool off from May-October. In the highlands from May-October, you can expect temperatures to reach 20-25°C (68-77°F).
How to Stay Safe in Peru
Peru is a pretty safe place to backpack and travel around, even for solo travelers, and even for solo female travelers. Your biggest worry is petty theft, which is rampant in the bigger cities and on overnight buses. Don't flaunt expensive jewelry or belongings. Avoid taking your phone out in public if you can. Lock your bags on overnight buses and keep your valuables secure and out of sight. It's easy to get robbed if you aren't careful here (especially at night).
If you're in Lima, don't walk around alone at night, unless you're in the safer neighborhoods (Miraflores and Barranco). Smaller cities and towns are perfectly safe to walk around alone day and night.
Solo female travelers should generally feel safe here, however, the standard precautions apply (never leave your drink unattended at the bar, never walk home alone intoxicated, etc.).
Scams aren't super common but if you're worried about getting ripped off, here's a list of common travel scams to avoid.
If you're doing any hiking, check the weather in advance and bring plenty of water. If you're hiking to Machu Picchu, arrive early to adjust to the altitude. 3-5 days early can make all the difference!
If you experience an emergency, dial 011 for assistance. If you're in one of the bigger cities, you can also seek out the tourism police.
For more in-depth coverage of how to stay safe in Peru, check out this post that answers some frequently asked questions and concerns.
The most important piece of advice I can offer is to purchase good travel insurance. Travel insurance will protect you against illness, injury, theft, and cancellations. It's comprehensive protection in case anything goes wrong. I never go on a trip without it as I've had to use it many times in the past. You can use the widget below to find the policy right for you:
Peru Travel Guide: The Best Booking Resources
These are my favorite companies to use when I travel. They consistently have the best deals, offer world-class customer service and great value, and overall, are better than their competitors. They are the companies I use the most and are always the starting point in my search for travel deals.
Skyscanner – Skyscanner is my favorite flight search engine. They search small websites and budget airlines that larger search sites tend to miss. They are hands down the number one place to start.
Hostelworld – This is the best hostel accommodation site out there with the largest inventory, best search interface, and widest availability.
Booking.com – The best all around booking site that constantly provides the cheapest and lowest rates. They have the widest selection of budget accommodation. In all my tests, they've always had the cheapest rates out of all the booking websites.
Get Your Guide – Get Your Guide is a huge online marketplace for tours and excursions. They have tons of tour options available in cities all around the world, including everything from cooking classes, walking tours, street art lessons, and more!
SafetyWing – Safety Wing offers convenient and affordable plans tailored to digital nomads and long-term travelers. They have cheap monthly plans, great customer service, and an easy-to-use claims process that makes it perfect for those on the road.
LifeStraw – My go-to company for reusable water bottles with built-in filters so you can ensure your drinking water is always clean and safe.
Unbound Merino – They make lightweight, durable, easy-to-clean travel clothing.
Top Travel Credit Cards – Points are the best way to cut down travel expenses. Here's my favorite point earning credit cards so you can get free travel!
Peru Travel Guide: Related Articles
Want more info? Check out all the articles I've written on Peru travel and continue planning your trip: