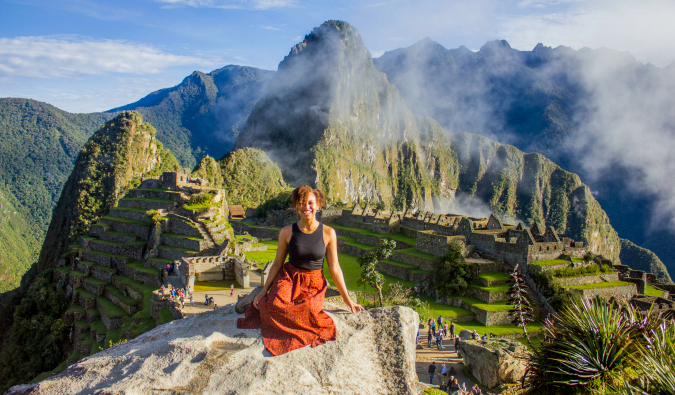 Posted: 5/14/18 | May 14th, 2018
Last year, I gave away a trip around the world. After going through thousands of entries, in the end, Heather was the winner.
She has had some amazing adventures already, and now and it's time to catch up with her and find out about her trip, how the budgeting is going (is she doing $50 a day?), and some more lessons learned as she makes her way across South America.
Nomadic Matt: Hi again! First, let's catch up! What have you been up to since your last update?
Heather: Since our last update, I spent two months in Peru and now I am in Chile.
I really loved Peru. When I first left for this trip, I didn't think I would even go to Peru, because I wasn't sure I could do Machu Picchu, and it didn't seem right to go to Peru and not see it.
After a few weeks, I met a few travelers who told me how I could do Machu Picchu on a budget, and so I ended up spending two months in the country! (There are a ton of pictures from my time in Peru on my Instagram and more stories on my blog.)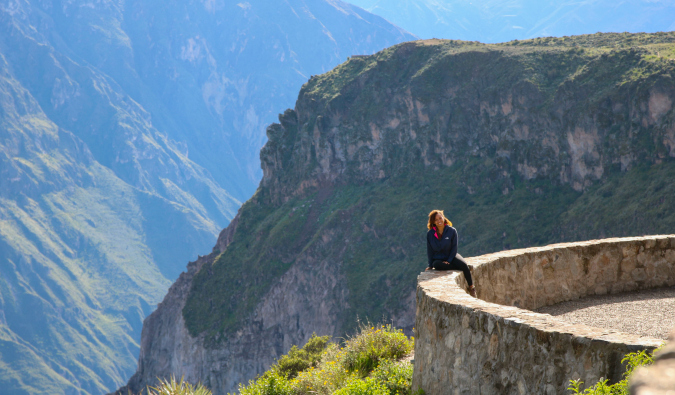 Speaking of budgets, how's your daily budget going? Can you give us details on how much you are spending per day and where the money is going?
In Peru, I had a much easier time staying on budget. In my first month there, I spent about $600 USD. Northern Peru was so cheap. I couchsurfed a few times and took a camping trip, so it wasn't hard to stay on budget.
My second month I spent quite a bit more, about $1,200 USD. I found the south a lot more expensive, and I'll admit I was being overindulgent. There were so many restaurants in Cusco and Arequipa that I wanted to try!
In the north, I couchsurfed in Cajamarca and we ate at his place. I spent 10 soles (about $3 USD) on a bus to Namora (outside of Cajamarca), 10 more soles on a taxi to get to the lake we were visiting, 10 soles for the boat ride, 10 soles for lunch, and 6 soles for the bus ride back. In total, that's about $14 USD — and it was that much only because we did an activity. Some days our only activity was attending Carnaval, so I might spend just $5 USD that day.
The next week I took the tour through La Cordillera Blanca. It cost 320 soles ($99 USD) to take the four-day tour, plus the entry ticket to the park was 40 soles. My per-day budget in Peru was about 100 soles ($31 USD), so that tour ended up costing less than my daily budget and I got to do an incredible hike.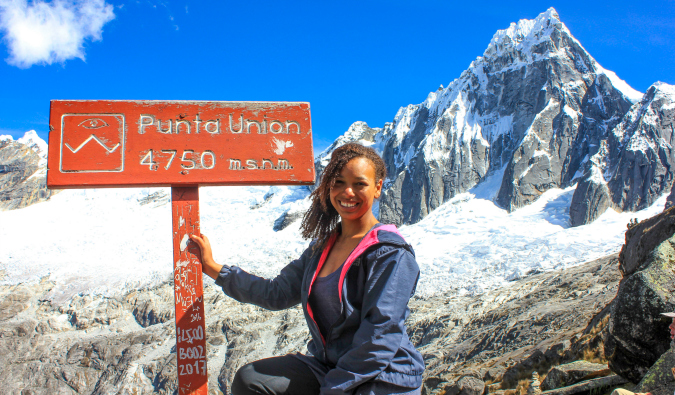 However, in the south, a typical day might include grabbing coffee with some friends, eating a lunch out, walking around, eating dinner, grabbing drinks, then sitting in the plaza. Some days that was the full agenda, yet it was so expensive.
On our last day together, we decided to eat lunch at a fancy restaurant with a renowned chef, and we spent 100 soles each on that lunch alone. But it was delicious, so it's hard to regret! For the equivalent of $30 USD, I had a cocktail, a glass of wine, an appetizer, and a full roasted lamb leg with sides that I split with a friend.
How do you stay on budget?
The easiest way I've found to stay on budget is to avoid tours. For instance, here in Chile I see pamphlets advertising day trips to Valparaiso for about 55,000 CLP ($90 USD), not including entrance to the museums or lunch. I took a local bus on my own and spent maybe 20,000 pesos on the whole day.
What's been one of your biggest "budgeting" mistakes? Something that's made you go "damn, that was dumb!"
My biggest weakness will always be food. I wrote last month that I wasn't spending that much on food. That was true in Ecuador and my first month in Peru. All that changed when I got to southern Peru, where there are a lot more restaurants and the tourist trade is thriving. My first four days in Cusco I basically camped out at an American-style café, ordering coffee after coffee and 2-3 desserts while I worked on writing and other maintenance tasks.
Boy, was that dumb. I told myself it was TLC, but I didn't need to indulge that much. I had to learn to balance working in a coffee shop with not blowing my money, by staying in the hostel instead to work — but without going crazy from being stuck inside all day. I'm actually still learning how to do that.
What have you learned so far about yourself?
It feels like I learn something new about myself every day. If I had to pick one thing, I would say I've learned that I'm more outgoing than I realized. When you meet a new person on the road and you hit it off, it's really surprising how quickly you bond. I think it's partly due to the time crunch — you both know there's only so much time before you part ways, maybe to never see each other again — and partly that you are both experiencing something new and exhilarating during travel and that tends to bond people together.
I wouldn't ordinarily be that open to new people back home, but on the road, I've met so many amazing people and I love it.
What's one stereotype/perception you had about South America that you think has changed by actually being there?
The number one stereotype is that South America is a dangerous place, especially for a woman. I did feel wary for a bit in the beginning in Ecuador, mostly because people kept warning me to be safe.
After a while, I learned to take that with a grain of salt. In all honesty, I think the fact that I don't look like a gringo helps, because I'm not often targeted as much as other travelers I've met. There have been very few situations where I've actually felt unsafe.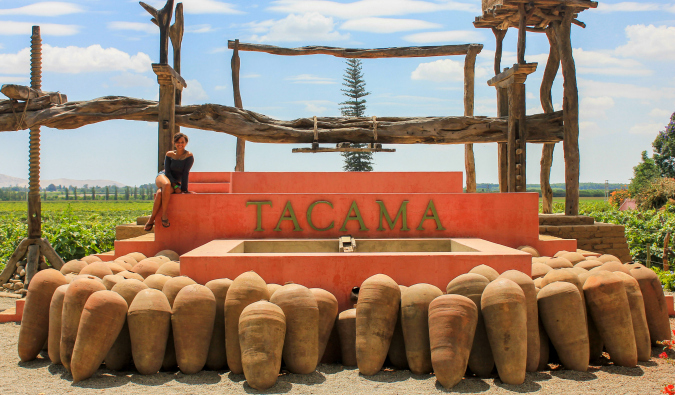 More often, I encounter a lot more people who are concerned for me and go the extra mile to be hospitable and helpful. For instance, I was walking in Valparaiso the other day with my DSLR camera out, taking pictures of the street art. No fewer than four times, a local came up to me and told me to be careful and put my camera away. I thought this was very odd. Four times is more warnings than I received possibly in my entire time in Peru!
The woman who gave me the last warning told me to follow her, and she lead me to the colectivo terminal to make sure I got safely out of a dangerous area. Initially, I was worried she was going to try to scam me, but she asked for nothing in return.
Time and time again, I am surprised by the kindness of strangers. I think people look out for one another more here than we do in the United States.
What's been your favorite activity?
It's gotta be Machu Picchu. I know it's cliché, but it really was wonderful. I met great friends, and we did things like visit hot springs and zip-line. And finally, finally seeing Machu Picchu was a dream come true. It's every bit as beautiful as it looks in pictures, and it just felt epic to be there.
What's been your least favorite?
Rainbow Mountain, without a doubt. It is not as magical as people claim. It was freezing at the top (we are headed into winter here), the trail is most ugly (worn down by lots of tourists), and overall just unimpressive.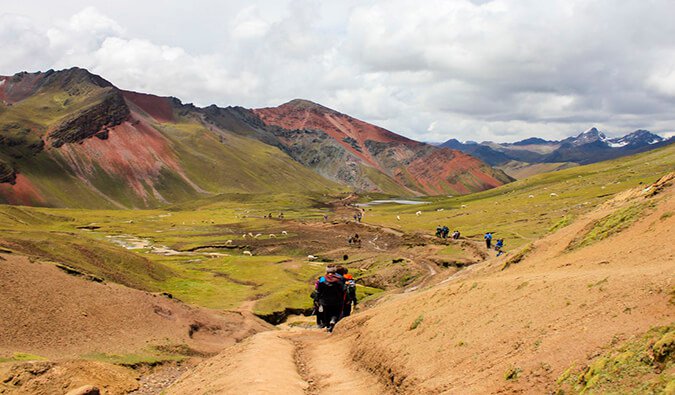 What are your plans to give back while on the road?
My cousin connected me with a friend in Brazil to get involved in some of the protests and outreach work that has been happening since the shooting of Marielle Franco. I just need to finalize the details when I get to Brazil next week.
I'm also extremely excited because I found an organization to volunteer with in Tanzania. I fly there July 17th, and I will be helping teach English and basic computer skills for a few weeks. Hopefully, I will do more volunteering after that in Kenya and Ethiopia.
What's the worst thing that's happened? Do you think it could have been prevented?
Everyone is going chuckle at my penchant for losing things, but the worst thing that has happened was that I lost my GoPro on my Rainbow Mountain trek. I was so mad at myself because I usually wear it on a wrist strap so that I can't lose it. So of course, the one time I didn't wear it, I lost it when I climbed up on a horse to get up the mountain. That's my lesson for being lazy.
On my way down I was crisscrossing the mountain looking for it when someone told me their guide had it and to meet them at the bottom of the mountain to get it. That was stupid. I should have stuck with that person because when I got to the bottom, my guide made me get on the bus and wouldn't let me wait and wouldn't help me find the other guide.
It was so frustrating to know that someone had it but I had no way to get it! I lost a time-lapse I took of the fog rolling off Machu Picchu and photos from the trek as well. It's been a month now and it still bothers me that I lost those pictures.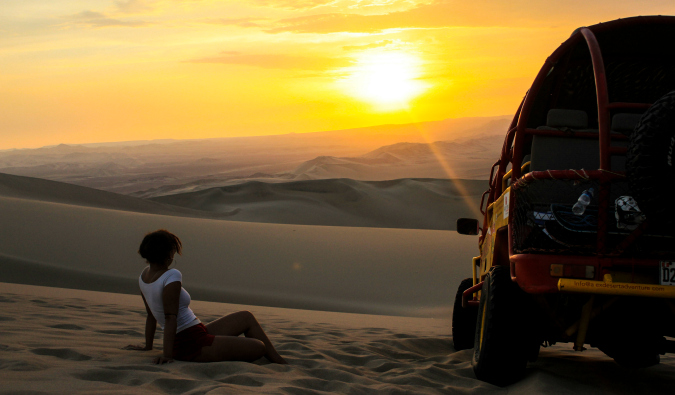 All things considered, that being the worst thing means nothing bad really happened to me at all. My sister jokes that I lose so many things on the road that by the time I come back I'm going to have an empty bag.
Where are you going next?
I head to Buenos Aires tomorrow morning for a quick four days. Then I head to Iguazu Falls for two days and Rio de Janeiro for two weeks.
Then I head to Morocco for a month. I hope it's not too hot. And Ramadan begins in the middle of next month, so I'm interested to see what that's like in a Muslim country. It's going to be the biggest culture shock for me so far, and I'm anxious to see how I react.
In the following months, Heather will be navigating Europe, Africa, and Southeast Asia. As she keeps going, we're going to follow along to get more details about her trip, experiences, roadblocks, budgeting, and everything in between!
You can follow her journeys on her blog, Confidently Lost, as well as on Instagram. She will also be sharing some of her experiences here!


Book Your Trip: Logistical Tips and Tricks
Book Your Flight
Find a cheap flight by using Skyscanner. It's my favorite search engine because it searches websites and airlines around the globe so you always know no stone is being left unturned.
Book Your Accommodation
You can book your hostel with Hostelworld. If you want to stay somewhere other than a hostel, use Booking.com as it consistently returns the cheapest rates for guesthouses and hotels.
Don't Forget Travel Insurance
Travel insurance will protect you against illness, injury, theft, and cancellations. It's comprehensive protection in case anything goes wrong. I never go on a trip without it as I've had to use it many times in the past. My favorite companies that offer the best service and value are:
Want to Travel for Free?
Travel credit cards allow you to earn points that can be redeemed for free flights and accommodation — all without any extra spending. Check out my guide to picking the right card and my current favorites to get started and see the latest best deals.
Ready to Book Your Trip?
Check out my resource page for the best companies to use when you travel. I list all the ones I use when I travel. They are the best in class and you can't go wrong using them on your trip.