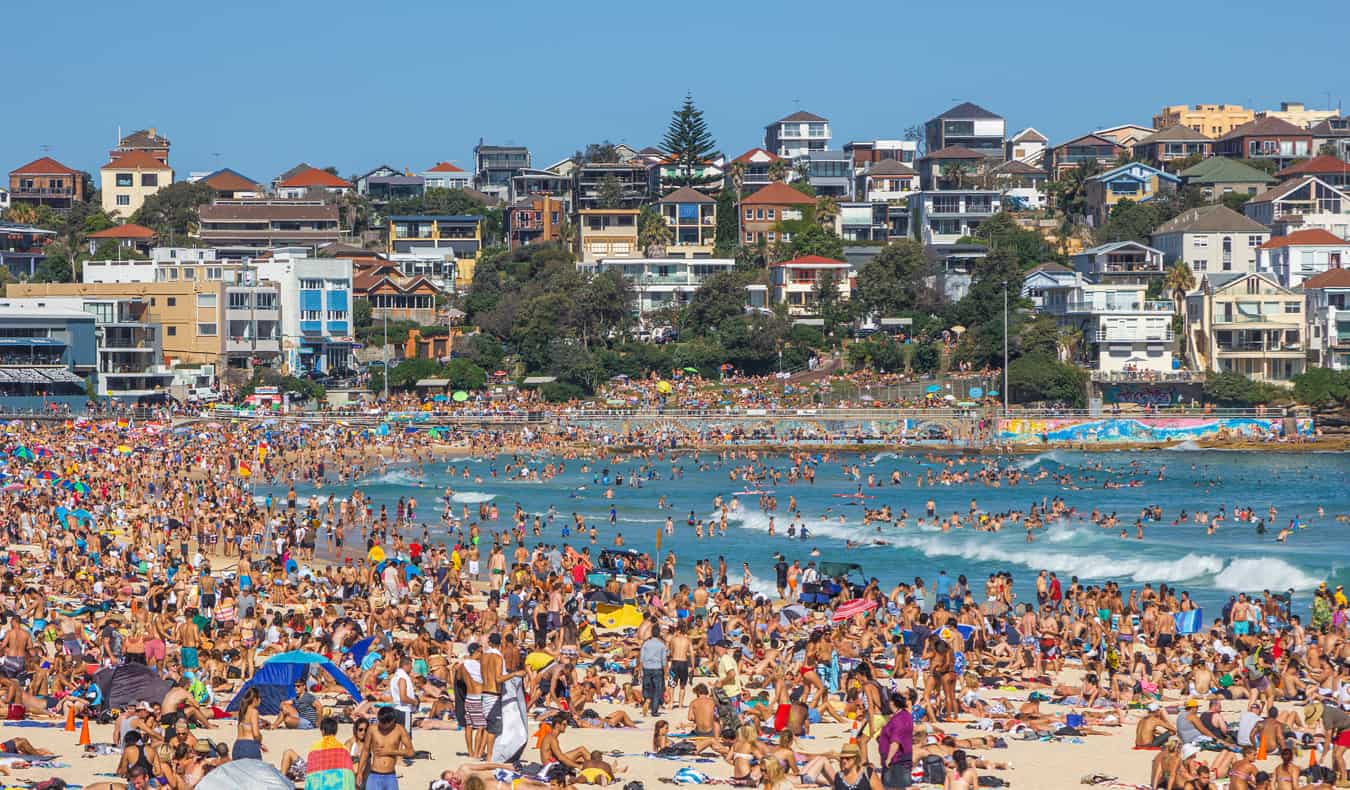 Updated: 03/19/19 | Posted: 03/08/2010 (Updated links and info)
For the last three months, I've been traveling around Australasia, visiting New Zealand, traveling in Fiji, and roadtriping around Australia (for the second time).
During my travels here, I've noticed something interesting — a lot of the travelers I see are young (18-24) gap year kids on a RTW trip, and most never consider leaving "the beaten track." It's only the older travelers that seem to even want to venture somewhere different.
They want to get out of the party hostels, visit little towns, head west, and, really get to know the culture.
Don't get me wrong — I am happy to see people traveling at all ages.
Whether by tour, cruise, car, or foot, taking the first proverbial step is a feat in itself. If you ask me, travel has the power to change the world. The very fact that someone made the effort is amazing. Not enough people do it.
However, it's frustrating to see so many young travelers sticking to the same places, never leave the hostel, get drunk, and just do touristy stuff. Popular places are popular for a reason, and there is nothing wrong with going to them. I go to them too.
But, when you have nothing but time, you don't really have an excuse to skip the lesser-known destinations.
The majority of long-term travelers always seem to want to stay in the big, popular places. They never even try to see or experience something different. Even when I prod them and try to convince them to step off the tourist trail, they seem uninterested. They just want to follow everyone else because "that's where everyone else is."
What's the point of travel if you're just going to get drunk somewhere? You could do that back home.
Take Western Australia, for example. Not a lot of backpackers travel there. Almost all the travelers I speak to say they don't have enough time to fit it in, even if they are spending months in Australia. Many just have no real answer as to why they aren't going.
Yet Western Australia is one of the most beautiful parts of the whole country. Even Aussies will tell you that if you want to see the "real" Australia, head west. It's a lot less developed than the east and incredibly beautiful. However, most travelers I speak to never even consider it. They just stick to the highly touristy and overrated Sydney-to-Cairns route.
I see this pattern a lot in other places too. In New Zealand, travelers follow the backpacker buses and hardly ever head out of the major tourist centers. In Fiji, they just go to the Yasawa Islands. In Laos, travelers go tubing, get drunk in Vang Vieng, and then declare that they have seen Laos.
There have always been travelers who just stick to the beaten path. Some people just don't want to make the effort to find something new — they just want to go meet other travelers, have a good time, and get drunk. But if you only came away to get drunk in another country, what's the point of going away? Stay home and get drunk cheaper.
And, based on the conversations I've had with people in tourism, this trend in travel seems to be growing.
Backpacking seems to have become an "industry" in this part of the world. Everything seems to be geared toward doing everything for the traveler. There are special backpacker buses. Hostels will pick you up from anywhere. There are special activities, special dinners, and tours. And hostels even have their own bars to keep you in one place. Overall, it seems to always be about taking the work out of long-term travel and making it more like a long holiday. It's cheap pre-packaged tourism.
Backpacking has always been about being independent. I love how you have to figure it all out for yourself. You find your way and, in the process, you find out about yourself. You need to figure out trains, languages, and moving from point A to B. There's a journey involved.
In Australia, New Zealand, and Fiji, everything is done for you. I feel like it's becoming more like a guided tour that has you staying in hostels instead of hotels. It's all easy. You just need to show up, and your hand is held for you.
But travel is more than just going somewhere. In my world, travel is about going to destinations to experience new things, people, and places. It's about gaining insights into new cultures, trying local food, and, yes, getting drunk at the local waterhole while locals teach you slang and curse words in their native language.
Travel isn't simply about getting on the Greyhound, being dropped off at a hostel, and then getting shuffled onto a backpacker tour and then a backpacker bar. It's not about always staying on the beaten path or always having your hand held. Travel is a personal development tool. It's a way to learn new skills, and to grow and connect with new people and new places. But the more I see these young travelers simply accepting this type of travel, the more I get discouraged.
Is this really what traveling is about?
I started traveling when I was 25. I don't think being young is an excuse.
I just think travelers have gotten a bit lazy and have lost that adventurous spirit a bit. It feels like it's not about learning about the world but more a thing to check off your life bucket list.
Then again, maybe I am an old fuddy duddy lamenting about an idea about travel that only existed in my head.
Either way, I wish that idea of travel was more widespread.
Maybe it will change someday.
One can hope.
Editor's Note: My goal here was not to disparage people who travel a certain way. As I say here, all travelers are equal. It doesn't matter how you travel. However, that doesn't mean I don't wish people saw something different or lament the fact that backpacking has become more of an industry than an adventure in solo travel. Everyone has their own opinions. Just remember that popular destinations are great, but they aren't the only things that exist. Most people on an extended trip have the time to see a mix of places.


Book Your Trip: Logistical Tips and Tricks
Book Your Flight
Find a cheap flight by using Skyscanner. It's my favorite search engine because it searches websites and airlines around the globe so you always know no stone is being left unturned.
Book Your Accommodation
You can book your hostel with Hostelworld. If you want to stay somewhere other than a hostel, use Booking.com as it consistently returns the cheapest rates for guesthouses and hotels.
Don't Forget Travel Insurance
Travel insurance will protect you against illness, injury, theft, and cancellations. It's comprehensive protection in case anything goes wrong. I never go on a trip without it as I've had to use it many times in the past. My favorite companies that offer the best service and value are:
Want to Travel for Free?
Travel credit cards allow you to earn points that can be redeemed for free flights and accommodation — all without any extra spending. Check out my guide to picking the right card and my current favorites to get started and see the latest best deals.
Ready to Book Your Trip?
Check out my resource page for the best companies to use when you travel. I list all the ones I use when I travel. They are the best in class and you can't go wrong using them on your trip.