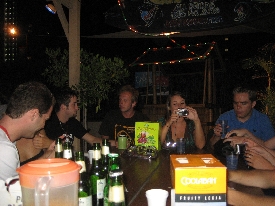 I was looking over my interview with Rolf Potts recently and thinking our talk about the false distinction travelers make among themselves. We often compete to prove who's a better traveler or how we aren't like "the tourists." In what is a make believe competition, you see many travelers on the road trying to prove their status and superiority by talking about how much longer they've been on the road, where they've been, or by emphasizing the number of local buses they have taken. But let me tell you something – all travelers are created equal.

While I'd rather take advice from someone who has been traveling for 10 years over someone who left yesterday, the older traveler (and Rolf would probably agree) is no "better" a traveler than the younger traveler. You are not a better traveler simply because:

"You've been traveling for over two years!"
Really? Wow! That is truly impressive but do you want a cookie for that? I rarely answer this question in hostels because few people can say they have been traveling longer than me and I hate the "Wow! That's awesome!" response. But Uncornered Market are the King and Queen of long term travel and put me to shame. So does Rolf Potts. So do a million other people I have met on the road. We are all beginners at one point and there's always someone who has been out longer than us.
"You've been to over X countries."
Travel is not about quantity, it's about quality. In my three years backpacking the world, I've only been to about twenty-five or so countries. There are many people who have been to a lot more in a lot shorter of a time. But traveling slowly is a much better way to learn about the places you visit. I've lived in three countries since I have been gone. I've spent extended time in England and Australia. Anyone can visit a lot of countries but not everyone can actually see a lot of countries.
"You don't go there – it's too touristy."
There's a reason why people go to Bali, Paris, hike the Inca Trail, or head to Vegas – these places are fun. They may be commercial, overpriced, and full of "tourists" but they are still exciting places to go visit. The number of small local villages you have under your belt is not proportional to how great of a traveler you are. I think people should get off the tourist trail as often as possible. Explore the unexplored. Wander into local neighborhoods to see the rhythm of local life. Find a map, pick a random place, and go there. Some of my best travel memories are when I went to random cities. But I also have great memories from places like the Gold Coast, Amsterdam, Khao San Rd, and Barcelona. A good traveler sees a mix of both and understands that neither is perfect.
"You only do what the locals do."
If you really want to live like a local, buy an apartment and get a job. The world may be filled with different cultures and foods but the more you travel, the more you realize people are essentially the same. It doesn't matter if you live in Egypt, Mongolia, America, or France, everyone gets up, goes to work, wants to be happy, live well, and hopes their children have a better life. You can eat at all the local restaurants you want and take as many local buses as you can but that doesn't mean you know the local way of life. If you really want to live like the locals and learn the culture, don't spend three days in a place – spend three months. Then maybe you'll be a local.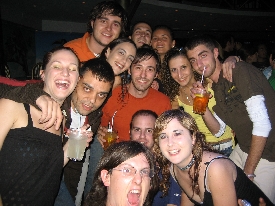 "You don't do tours."
People who say this often forget that the boat ride they took in Phuket or that trip to Fraser Island in Australia was also a tour. Not all tours are big double-decker buses filled with sandal wearing tourists. They can be little backpacker tours too. Most tours aren't inherently bad. I've taken quite a few and enjoy them. It all depends on the tour group and the company you go with. Talking trash about tour group travelers doesn't make you better than them, it just makes you an ass.
Travel is a highly personal experience. Everyone takes their own path around the world. No two journeys are alike and therefore no two journeys can be compared. Travel is about opening your mind up to new experiences and people. The competition mindset simply closes you off to that. If you are a "real" traveler, you know that all travelers are equal and these false mindsets don't matter.
Remember that there is always someone out there who has been to more places, seen more things, and spent more time on the road than you.
And, if someone is judging your travels or trying to put you down, they aren't worth the energy. Like a destination that you have grown tired of, simply move on – and find people worthy of your time and who will lift you up, not put you down.