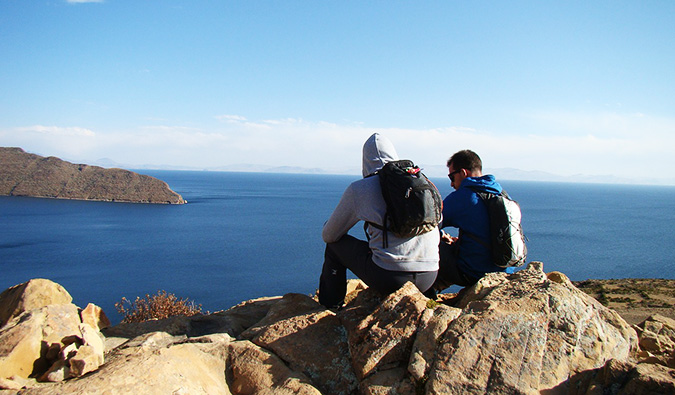 Posted: 08/05/2010 | August 5th, 2010
One of my favorite parts about traveling is the ability to meet a diverse range of people. In hostels, on tours, on buses, sitting at cafés, or at bars, on the road it's easy to make new friends. So easy that sometimes you feel like you have friend overload. There is always someone around.
On the road, you also find very little pretense. No one has their guard up. No one questions your motives or wonders what you are after. There is just you — as you are in that moment. A simple hello and before you know it, you are traveling with people for months.
Yet back home, I'm finding the opposite. Saying hello or engaging strangers in conversation is usually met with a stare. "Why is this person talking to me? What do they want?" People put up barriers and question motives. No one is as open as they are on the road.
Once I was home in Boston at a bar with my friends. While there I spotted a guy wearing the quintessential Vietnam backpacker shirt: a red shirt with a yellow star on the chest. Anyone who has ever been to Vietnam has one, and you'll spy hundreds on any trip around Southeast Asia.
Among travelers, there is a certain camaraderie. We understand each other. We're used to talking to strangers. That's just what you do. So I stopped and talked to this guy about backpacking Asia. It's not often you meet Americans who have been in the region. I think I can count on both hands the number of such Americans I've met. He was friendly and we hit it off. It was almost as if we had traveled together. While we talked, I glanced over at his friends and could see the confusion on their face. Why was I talking to their friend? Did I know him? Was I hitting on him? When our conversation ended and I returned to my friends, they also asked these questions. No, I didn't know him. We were simply talking about Vietnam. My friends, perplexed by this, replied with only a word: weird. I had broken some social rule simply by doing what travelers around the world do every day.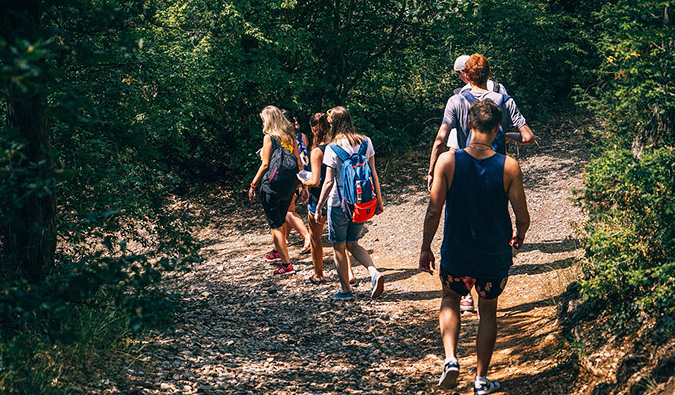 Talking to girls is even worse. Their first thought is always "What does this guy want? Is he trying to sleep with me?" An innocent conversation at a bar is never innocent even when it is. Yet on the travel trail, I have and see tons of innocent conversations between the sexes that revolve anything and everything. Striking up a conversation with a girl isn't about a hidden agenda, it's simply about making new friends.
Coming back home to this mindset has been difficult. You're used to the openness of travelers and the conversations with perfect strangers. It's a friendly environment. But back home these situations aren't easily replicated. Every Sunday, I go to a bar in New York City's East Village to watch HBO's True Blood. Once after the show was over, I tried talking to some of the people. They made small talk but seemed in a rush to get this stranger out of their midsts. I got the hint.
Then I think maybe it's me.
Maybe this is in my head and I'm just really socially awkward. Maybe I smell. But when I ask other travelers who are reintegrating into life back home, they say the same thing. They speak of the weird looks they get and the walls people put up. Readjusting after extended time away is already difficult, and this just makes it harder.
One of the greatest joys of traveling the world is that it makes you comfortable talking with strangers. It makes you more outgoing and more at ease. We get good at making new friends.
Coming home to the opposite way of thinking is quite an adjustment, one I don't really like. It's off-putting. You have to work to break down barriers. People always think the worst. Few people seem interested in just having a conversation for the sake of having a conversation.
And, after seven weeks back in America, it's making me long for the road.
How to Travel the World on $50 a Day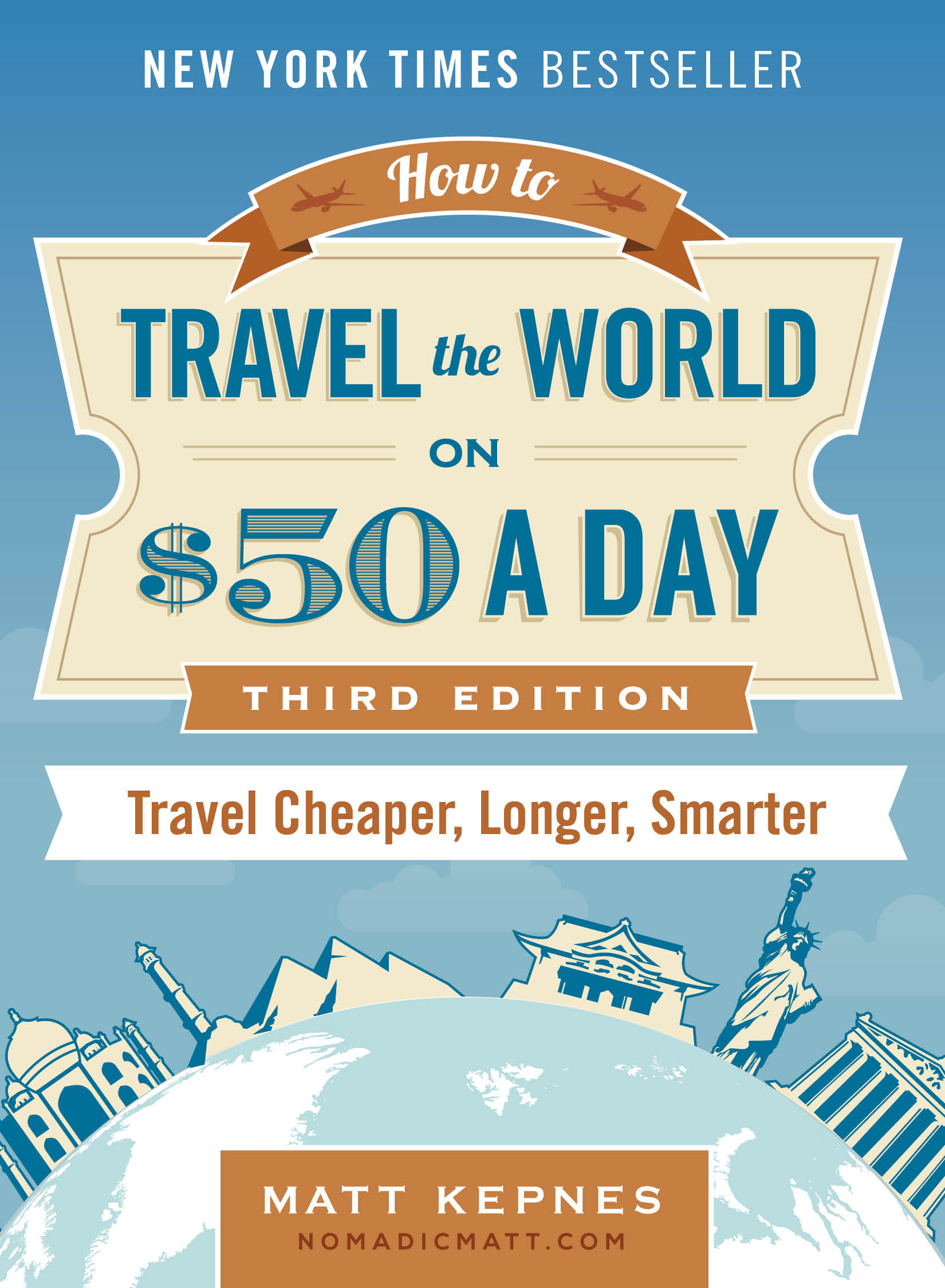 My New York Times best-selling paperback guide to world travel will teach you how to master the art of travel save money, get off the beaten path, and have a more local, richer travel experiences.
Click here to learn more about the book, how it can help you, and you can start reading it today!