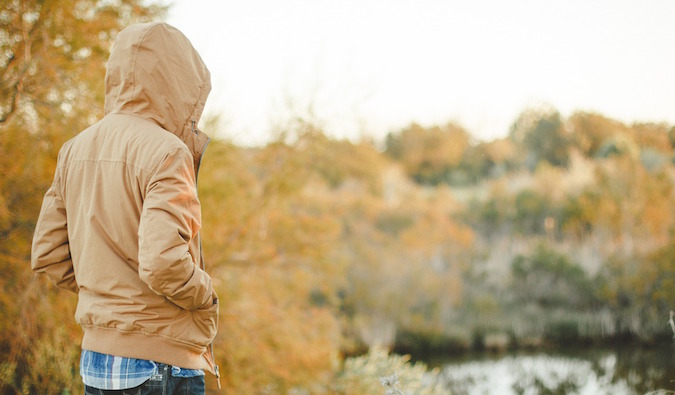 Posted: 7/21/16 | July 21st, 2016
In this guest post, Adam from Travels of Adam shares his thoughts on the challenges of being a gay solo backpacker — and how to overcome them so you can stay safe and have fun during your travels!
Backpacking is one of those once-in-a-lifetime experiences that opens you up to the world and allows you to experience new things no matter who or where you are. It can be challenging for every type of traveler, but for LGBT travelers, there are a handful of added, unique challenges.
I share not this as a way to scare off gay travelers from backpacking — because it's truly a rewarding experience — but as a helpful guide for how to best enjoy (gay) backpacking in a safe and fun way.
Here are 6 challeges gay travelers face as well as how to overcome them so you can enjoy your time abroad.

1. Knowing where to go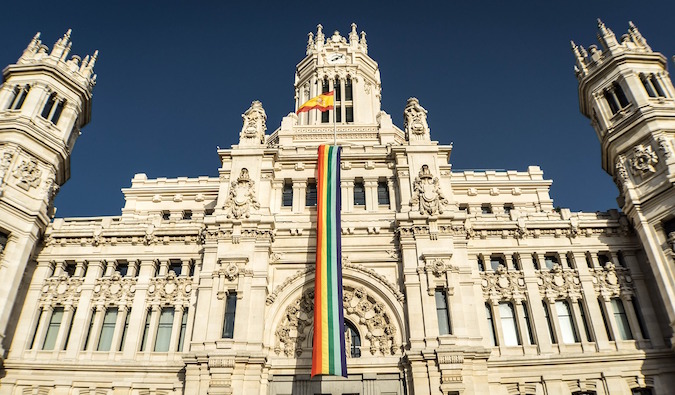 First off, there's the challenge of choosing where to travel.
Sure, if you only travel to the most conspicuous gay-friendly destinations, you might find them easier and more attractive in terms of LGBT culture, nightlife, parties, and festivals (and sex). There are hot-spot gay cities and safe choices on every continent — from Mexico City to Madrid, Berlin to Bangkok, Sydney to São Paolo — but there's even more fun outside the gay bubble.
Just about anywhere can be a "gay travel destination." (Of course, not everywhere can be a gay-friendly destination.) There is a world of other cities with millions more LGBT individuals. Backpacking opens up that world and is a great way to introduce yourself to new people and new cultures.
Yet, you'll still find yourself facing some added challenges. However, breaking out of the standard "gay travel hotspots" will keep your travels fresh and add more nuance to your expereinces abroad. Sure, there may be more hiccups but the variety is worth it!

2. Dealing with loneliness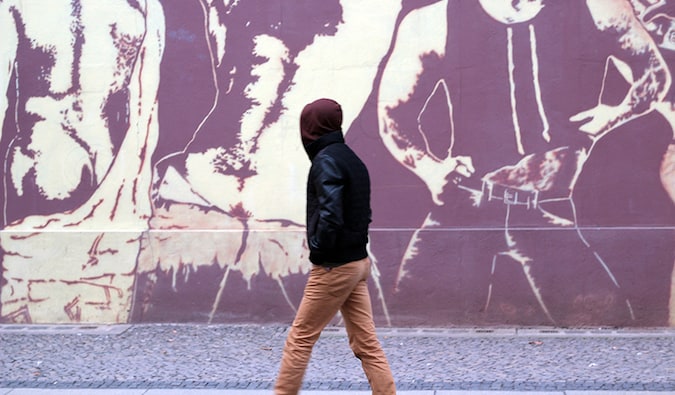 As a minority group, gay people always struggle to feel included. Dealing with loneliness is just an extra challenge when you're in a foreign environment.
Traveling in Thailand, I found myself staying in Bangkok's backpacker hub (shout-out to Khao San Road!) where, despite the hordes of backpackers, I never did find another gay backpacker to explore the city with.
Sure, I found other backpackers interested in the ladyboy bars and strange strip clubs, but I was after a more local experience.
Instead, I found myself venturing out to Bangkok's gay nightlife in Silom alone. Under ordinary experiences, I would never go to a club alone. And yet, here I was — that urge to find something familiar had brought me out of my security shell.
Since the Orlando nightclub shooting, there's been renewed interest in the gay bar as a safe space, a place for fostering and creating LGBTQ communities.
And in so many gay bars around the world, if you walk in as a foreigner, you'll often find yourself immediately comforted by being around others like you.
Plus, there's something to be said about developing the confidence the do things on your own. It may be unconventional and awkward at first, but developing the personal fortitude to dive into new experiences is never a bad thing.

3. Meeting other LGBT backpackers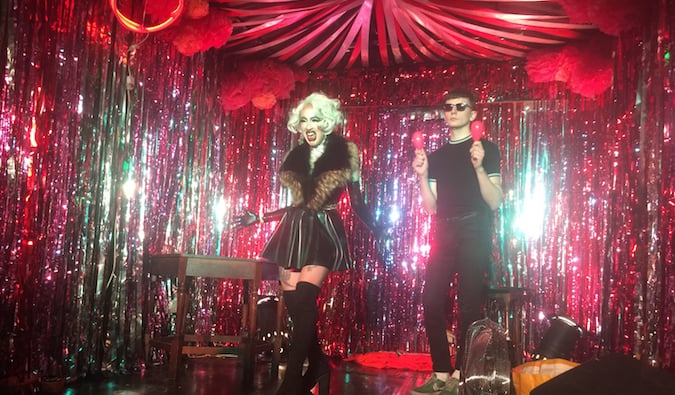 While some accommodations exclusively target gay travelers — such as some gay-men-only hostels and gay hotels in Europe — most hostels are still very much a part of the heterosexual world.
To meet other LGBTQ backpackers, I use websites like Meetup.com, Facebook, and Couchsurfing, which all feature LGBTQ-specific groups for each destination.
Usually, I'll find an LGBTQ local who's more than happy to show off their home or get together, whether it's for a coffee, a night out dancing, or an impromptu walking tour.
But, perhaps the biggest not-so-secret gay travel tip is that the ubiquitous gay dating apps provide so much more than the carnal experiences stereotypical of gay men. In the past year, many of the top gay apps have launched more social networking features to make them more PG and to make it easier to meet for "more social" encounters.
The Hornet app now includes a Facebook-like newsfeed and a "discover" map as a way to connect by searching hashtags, cities, and topics, while Scruff has a feature called "Venture" that includes the ability to connect with other tourists, search events, and find local ambassadors.
(And, controversially, even some heterosexual people seem to be using gay dating apps simply to make "gay best friends.")

4. Staying safe in unfriendly places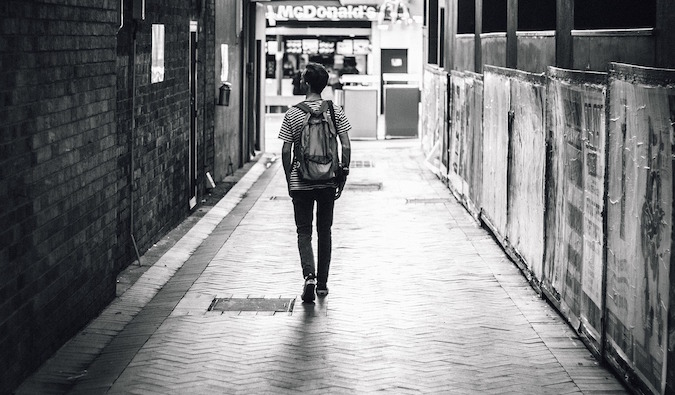 No matter where you are in the world — from Dubai to Dublin — there are always going to be other LGBTQ individuals around.
Unfortunately, that doesn't mean every place is safe or friendly. And while some gay travelers may choose to boycott particular destinations, not all of us do. If you happen to travel to one of these places, be sure to know the local legislation and the current state of gay rights.
In the past several years, many Western governments have started to include LGBTQ safety information as part of their general travel advice, which makes this pre-trip research that much easier. No matter where you're from, it can be useful to check both the UK's Foreign & Commonwealth Office LGBT travel advisories, the US State Department's LGBTI travel information, and Equaldex's crowd-sourced LGBT rights database before traveling.
Asking friends who've previously traveled to your destination for LGBT safety tips before visiting is also helpful. Both online forums and news outlets can provide useful information on the current state of LGBT issues and many guidebooks include information about existing local LGBTQ organizations or clinics.
Trusting your instincts when backpacking is an important skill. I remember my first visit to Amman, Jordan, where I wanted to explore the city's gay culture, but I was too afraid to meet anyone from the gay apps — even if it was just for a coffee. We've all been there — starting conversations with a local guy on an app and then flaking out before meeting in person. A habit of our generation, really, but that's OK. You do you.
Bonus: Check out Ellen Page and Ian Daniel's Gaycation travel TV series (from Viceland), with episodes on Jamaica, a country notorious for its homophobia; Brazil; and Japan (as well as the US).

5. Coming out again and again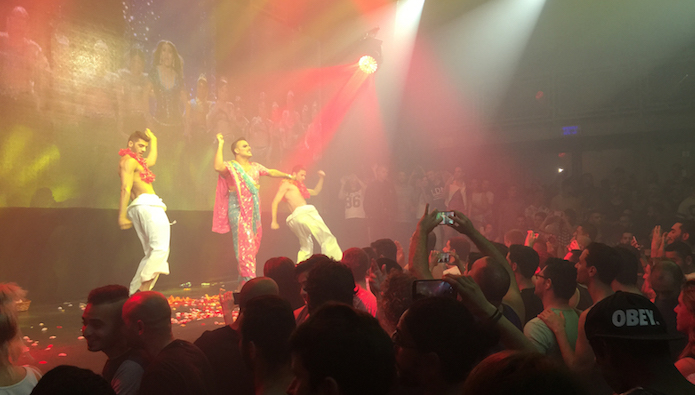 Anyone who's been backpacking for an extended trip probably recognizes the familiar five-minute friendships. You connect with someone quickly and intensely — sharing your life story, your secrets from home, and travel tips from wherever you've just come from.
These fast friendships are fun and one of the most amazing experiences, but as a gay traveler, there's an added challenge: most people assume that others around them are heterosexual — it's just a habit of the world. (Admittedly, it's a habit that's breaking down in recent years.) And while coming out to family and friends back home is a truly rewarding experience as an LGBT individual, doing so again and again on the road quickly loses its appeal. Sometimes you end up sharing more than you care to, alternately answering and dodging questions from inquisitive strangers.
Traveling in Jerusalem, I met a group of backpackers at my hostel and ended up carousing through Jerusalem's surprisingly hip nightlife. We were hanging out at Bar Sira, sitting at an outdoor table, when the topic of relationships finally came up. After listening to the guys talking about their conquests of Israeli women, I had to come out: Well, I'm gay. And let me tell you — the guys are as hot as the women.
My new collection of European friends seemed surprised, and the conversation changed quickly. Out of an awkward, overcompensating kindness, the questions turned back to me: Are you a top or a bottom? What does anal sex feel like? Do you basically just get sex whenever you want? Their curiosity was sweet, but also slightly annoying. I found myself suddenly an encyclopedia of gay sex, acting the role of teacher.
Sure, it feels good to impart some sexual knowledge to a stranger, but night after night with new travelers each time? No thanks! It's too personal, too sexual. Don't get me wrong: I like to talk about myself, but my sexuality isn't the only thing about me.

6. Safe sex and traveling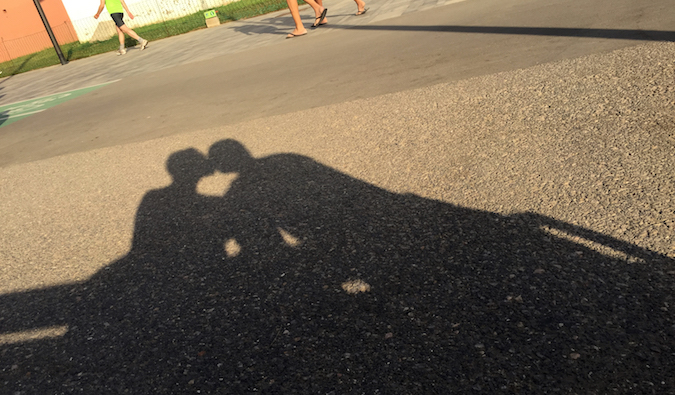 Anyone who has ever stayed in a hostel or hung around many backpackers knows that the hook-up culture is alive and well among backpackers. In fact, a recent study revealed that many travelers ignore safe-sex practices when on the road and tend to engage in risky behaviors.
For LGBTQ individuals, if you're newly out and exploring your sexuality while also out there exploring the world, chances are high that you'll find yourself in some compromising situations.
Sex while traveling can be a lot of fun, especially when it's a passionate, fun-filled holiday romance. But unless you want some unwanted souvenirs, it's best to stay safe. Of course, in the throes of passion and inhibited by drugs or alcohol, unexpected things can and do happen.
Thankfully many gay bars and clubs around the world keep condoms and lube readily available, and local LGBTQ centers often provide rapid HIV tests, free counseling, and STI testing.
However, if you find yourself at a hospital having to explain your sexuality and sexual habits in a foreign country, you might encounter difficulty as an LGBT person depending upon where you are and who you're dealing with.
***
Backpacking hasn't always been a heterosexual-only experience. LGBT people have been traveling since…well, probably forever. With modern technology, improved equal rights, and new communication tools, gay travel is becoming easier and easier.
But while backpacking can be rewarding and a lot of fun, ask any traveler regardless of sexuality and you'll find that the experience is definitely challenging. I've had to fend off a queer Couchsurfing host in India who was edging for a Christmas Eve bisexual orgy, fight to make it back to my hostel in London after passing out in a club bathroom, and deal with a broken motorbike on a mountaintop in Cambodia, but the stories and experiences I've racked up have turned me into a better traveler and a better person.
Adam Groffman is a former graphic designer who left a publishing job to travel around the world. He's a gay travel expert, writer, and blogger and publishes a series of LGBT-friendly Hipster City Guides from around the world on his gay travel blog, Travels of Adam. When he's not out exploring the coolest bars and clubs, he's usually enjoying the local arts and culture scene. Find more of his travel tips (and embarrassing stories) on Twitter.


Book Your Trip: Logistical Tips and Tricks
Book Your Flight
Find a cheap flight by using Skyscanner. It's my favorite search engine because it searches websites and airlines around the globe so you always know no stone is being left unturned.
Book Your Accommodation
You can book your hostel with Hostelworld. If you want to stay somewhere other than a hostel, use Booking.com as it consistently returns the cheapest rates for guesthouses and hotels.
Don't Forget Travel Insurance
Travel insurance will protect you against illness, injury, theft, and cancellations. It's comprehensive protection in case anything goes wrong. I never go on a trip without it as I've had to use it many times in the past. My favorite companies that offer the best service and value are:
Want to Travel for Free?
Travel credit cards allow you to earn points that can be redeemed for free flights and accommodation — all without any extra spending. Check out my guide to picking the right card and my current favorites to get started and see the latest best deals.
Ready to Book Your Trip?
Check out my resource page for the best companies to use when you travel. I list all the ones I use when I travel. They are the best in class and you can't go wrong using them on your trip.