Most people use Dubai as a stopover destination. They fly in, spend a night or two, then fly onward to their final destination. While Dubai is often seen as "Vegas in the desert," there is a surprising amount of things to do here. There's depth to the city that its popular image doesn't accurately portray.
I found myself loving my first visit here so much that I extended my stay.
Dubai is a city trapped between worlds. It's a place with a conservative culture and old-world customs while at the same time a Middle-Eastern Vegas where anything goes (so long as it's behind closed doors). There's a lot of partying that happens here.
But, beyond that, I was surprised at how much there was to do in this city. This city is more than just a flashy place to spend money. There's a lot of cultural activities, museums, attractions, tours, and things to do here.
Dubai is a fascinating, multicultural city that deserves a lot more than a stopover. This travel guide to Dubai will help you plan your trip, save money, and make the most of your visit.
Top 5 Things to See and Do in Dubai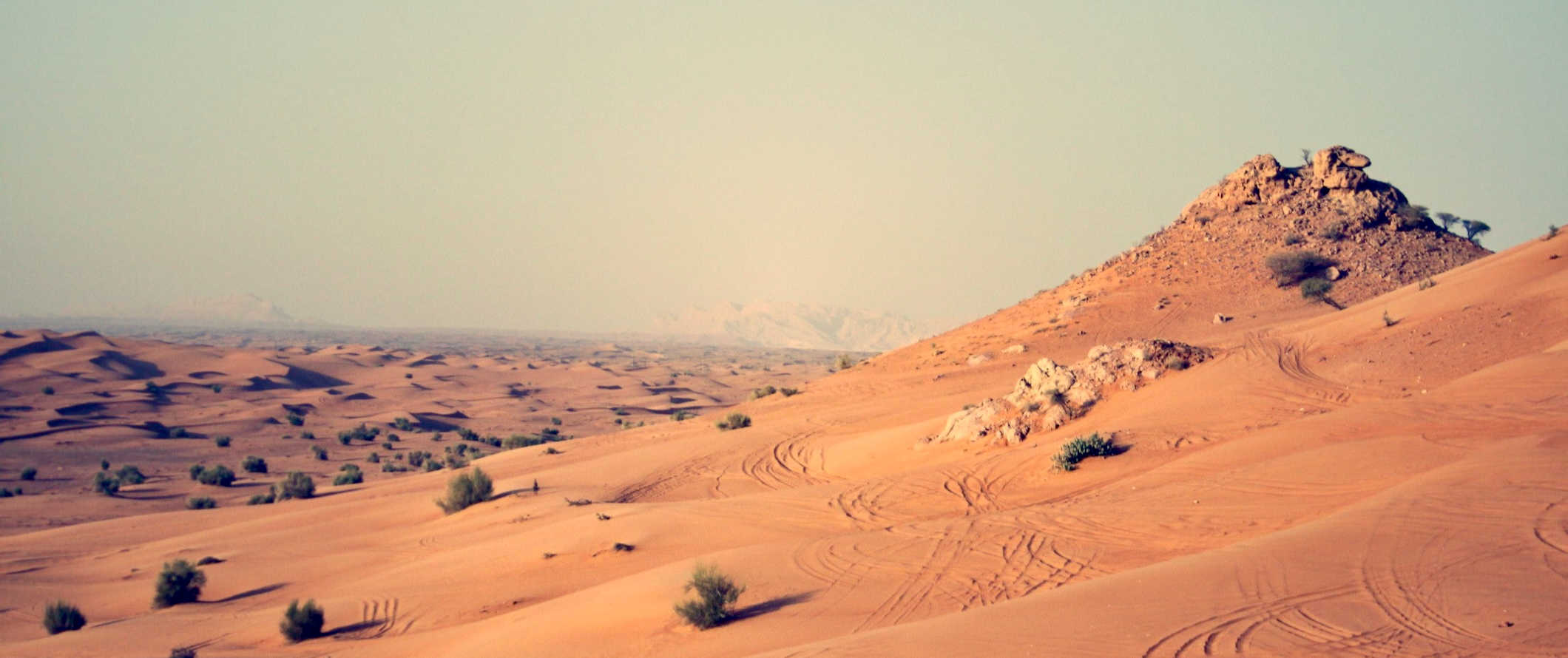 1. Visit the Burj Khalifa
The tallest building in the world, which opened in 2010, boasts a whopping 163 floors. You can go up to the 125th floor for 169 AED for epic views of the city. And for 399 AED you can climb even higher to floor 148 and visit the exclusive lounge. From there, you get panoramic views of the city and desert. Towering 555 meters (1,820 feet), the iconic tower contains a hotel, private residences, corporate offices, and a bar/lounge. At night, the building is illuminated by a spectacular light show of fish, palm trees, and other scenes while the fountain below dances to music. Get your tickets in advance here.
2. Take a desert safari
If you want to get a taste of the desert, head out on a day-long safari. You'll be able to explore the desert, watch for birds and other wildlife, eat some traditional food, and take in the sweeping vistas. Tour offerings include desert jeep tours, camel riding tours, and horseback riding excursions. A day-long excursion starts at around 439 AED per person.
3. Visit Global Village
This is a massive entertainment extravaganza, with shopping, dining, and live performances all coming together to create an incredible cultural experience. It's like Epcot Center at Disney World, except it showcases the different cultures of the Middle East. Enjoy ice-skating at Snowfest Ice Rink, visiting Ripley's Believe It or Not, or taking a thrilling ride at Carnaval amusement park. Admission is only 18 AED.
4. Explore the Dubai Miracle Garden
This quirky and colorful garden opened in 2013 and is spread over 72,000 square meters (775,000 square feet), making it the world's largest natural flower garden. It's home to over 150 million flowers and all kinds of flower and plant sculptures. In addition to the natural beauty, you can experience various performances that change each week, and a daily flower parade with live music and choreographed dancers in full flower garb. If you get hungry during your visit there are more than 30 food and beverage options including cafes, candy shops, and healthy juice bars. Admission is 75 AED.
5. Have fun at Kite Beach
If you're into kitesurfing or water sports, this is a cool place to catch some waves. The artificial beach is one of the most popular in Dubai and features lots of sugary white sand, kids' activities, food and beverage vendors, fitness areas, and even a library. The winds pick up in the afternoon, making it a good time to hit the water or just sit back and watch others do it. If watersports aren't your thing, come here to catch some rays and relax as it's free and open to the public.
Other Things to See and Do in Dubai
1. Wander the Marina
The marina area is surrounded by tall buildings and is composed of a beautiful scenic boardwalk. Here you'll find lots of fancy boats, beautiful condos, and bars and restaurants overlooking the harbor. Be sure to check out Pier 7, which is seven floors of restaurants and bars on the water. Personally, I liked Asia Asia, with its gaudy Asian theme.
2. Hit the mall
Malls in Dubai are not like malls anywhere else in the world. There are over 65 malls in the city with more on the way. People love going to malls here! Between the Dubai Mall and Mall of the Emirates, you'll find a ton of amazing things to see and do. There's luxury shopping, nightly fountain shows, an aquarium inside the Dubai Mall (which has a 270-degree underwater tunnel you can walk through), and even indoor skiing at the Mall of the Emirates (the Mall of the Emirates also has over 650 stores and 100 restaurants). You can also visit the world's largest themed mall, the Ibn Battuta Mall. It has a Moroccan theme and is named after the eponymous explorer (it has over 270 stores and 50 restaurants too). Be sure to dress appropriately and avoid tank tops, shorts, or mini-skirts.
3. Visit the Grand Mosque
Located in nearby Abu Dhabi, the Sheikh Zayed Grand Mosque is definitely worth a half-day trip. Built between 1996-2007, the mosque and its surrounding gardens span over 30 acres. It's almost all white too, giving it a very majestic look. It's a 90-minute drive from Dubai (about 290 AED each way in a taxi or 25 AED on the bus). You'll want to make sure you wear appropriate clothing since it is a place of worship (they have cover-up items available for anyone without suitable attire). During Eid, upwards of 41,000 people visit the mosque each day. Admission is free.
4. Explore Old Dubai
This is Dubai as it used to be. Markets (like the famous gold market) pepper the area, small shops line the streets, and you can get lost in a dizzying maze of alleyways. Take a boat across Dubai Creek to Deira (you can ride an abra, a traditional wooden boat) and wander aimlessly around the streets, eat at some of the traditional restaurants, explore the art district, and see Dubai as it is away from the glitz of the malls and high-rises. Don't miss the Dubai Frame (a landmark offering the best views of the city), the gold market (which has upwards of 10 tons of gold at any time), and the spice souk (a large spice market you can browse).
5. Tour the Jumeirah Mosque
Opened in 1979, this beautiful mosque is one of two in the city you can actually visit. Built in the Fatimid style, it consists of one large room and there is a guided tour every day at 10am and 2pm (except Fridays). It's 35 AED and comes with a great breakfast spread. If you don't know much about Islam or the role it plays in the UAE, it's a pretty interesting and educational tour.
6. Go deep-sea fishing
It's quite easy to book a spot on a boat and head out to sea if you want to try your hand at deep-sea fishing. Tour operators cater to all ages and levels of experience, and most packages even include lunch. Prices vary depending on what sort of vessel you book and how long you go but expect to pay 1,500 AED for a 4-6-hour trip.
7. Relax at Jumeirah Beach
This white-sand beach is a fantastic place to sunbathe and stroll along the boardwalk. Located along the coast just south of the city's historic district, there are lots of shops to visit, and there is even an outdoor movie theater. Not only is this a great place to visit, but it's a great area to stay because you're surrounded by so many things to do. There are playgrounds here for kids as well as areas to BBQ. It's perfect for picnics but gets super busy on the weekend so try to enjoy it during the week to beat the crowd.
8. Wander the Palm Islands
On this famous man-made palm tree-shaped island, you'll find a large shopping walkway, the Atlantis resort, the Aquaventure waterpark, and a host of fancy restaurants, bars, and clubs. It's beautiful to walk around and explore during the day (at night, it's pretty boring!).
9. Visit the Souk Madinat Jumeirah
This souk (market) is in a modern building designed to look like something out of Aladdin but it's actually home to some incredible restaurants. There's a beautiful inner courtyard pond in this complex, too. Come here if you want to splurge if you're a foodie! Don't miss Al Makan for local dishes, Anar for Persian cuisine, and The Noodle House for tasty Asian eats.
10. Binge at brunch
Brunch is a tradition among locals and expats. Every Friday, everyone flocks to a midday buffet of unlimited drinks and food. As the day goes on, it often turns into debauchery that would make Nero proud. However, brunch is not a cheap affair, costing as much as 700 AED. Ask your hotel/hostel staff where the cheapest brunches are. You can usually find some for under 200 AED.
Dubai Travel Costs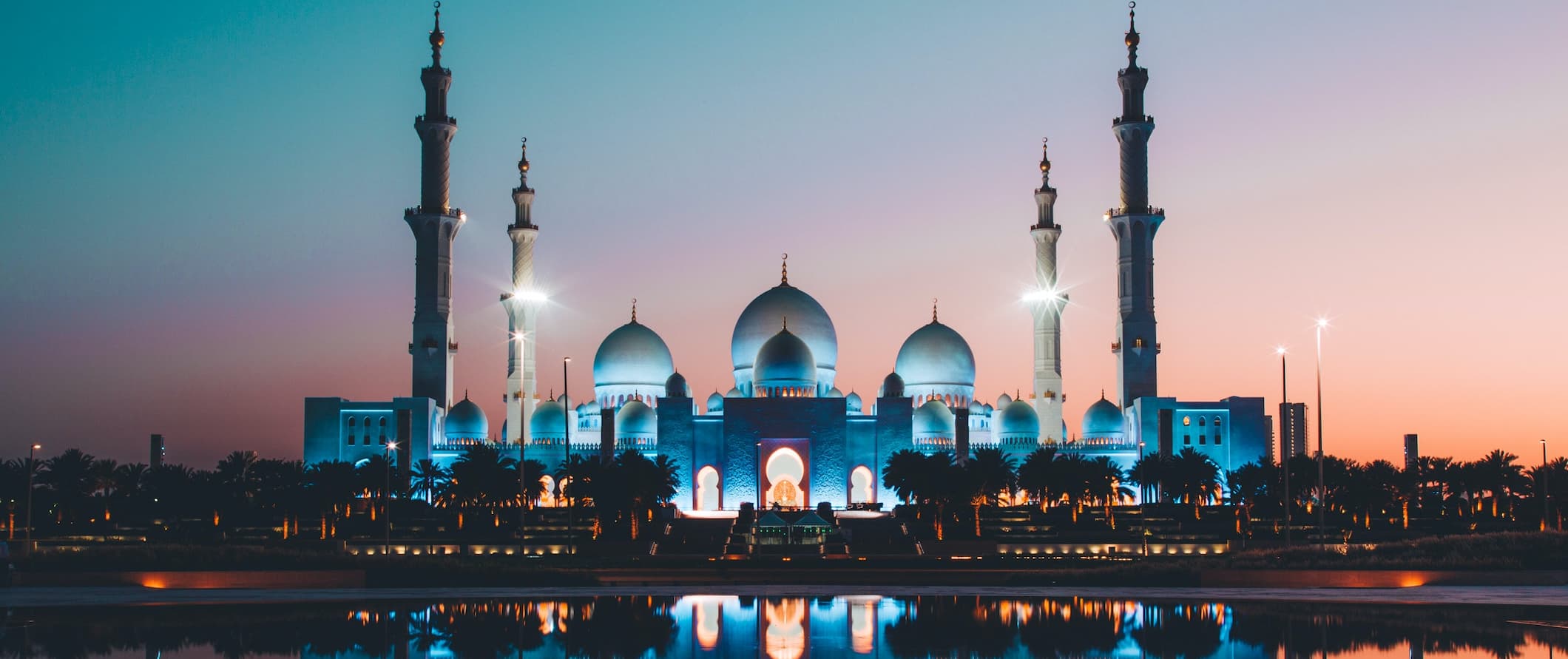 Hostel prices – A bed in a dorm room with 6-8 beds costs around 80 AED per night. Free Wi-Fi is standard though only one hostel includes free breakfast (Bombay Backpackers). For a private room with an ensuite bathroom, expect to pay around 175 AED per night.
Budget hotel prices – Budget two-star hotels start at 285 AED in peak season. In the off-season, budget rooms cost around 90 AED. Expect basic amenities like a TV, tea/coffee maker, and AC.
There are lots of Airbnb options in Dubai. A private room starts around 100 AED per night though you should expect to pay double (or even triple or quadruple) if you don't book early. Enrire homes/apartments start around 250 AED per night, however, they average triple that price so book early.
Food – Emirati cuisine takes influences from its Middle Eastern neighbors. More recently, as an international hub, you can find all kinds of internal flavors here as well. Popular dishes in Dubai include hummus, shawarma, shish tawook (grilled kebabs), and knafeh (a sweet cheese pastry topped with rose syrup and pistachios). Dates and fish are common staples, with camel milk being a more traditional addition to the diet. Popular spices include saffron, cinnamon, and turmeric.
In Dubai, a meal out costs around 65 AED while dinner for two with drinks usually averages 190-300 AED. For fast food like McDonald's, expect to pay around 30 AED for a combo meal.
A large pizza costs around 45 AED while Chinese food is around 50 AED. A beer is about 45 AED while a latte or cappuccino is 19 AED. Bottled water is around 2 AED.
If you cook your own food, expect to pay around 500 AED per week for groceries including pasta, vegetables, meat or fish, and other basic staples.
Backpacking Dubai Suggested Budgets
On a backpacker budget of 260 AED per day you can stay in a hostel, cook all your meals, take public transportation to get around, skip drinking, and do mostly free activities like enjoying the beach and visiting the malls and mosques. If you plan on drinking, add 40-80 AED extra per day.
On a mid-range budget of 870 AED per day, you can stay in a cheap hotel or Airbnb, eat out for a few meals, enjoy a couple drinks, take the occasional taxi to get around, and do more paid activities, such as a desert safari.
On a "luxury" budget of 1,425 AED, you can stay in a hotel, eat out for every meal, drink as much as you'd like, go out for a brunch, take paid tours, visit the Burj Khalifa, and rent a car for some day trips. The sky is the limit here!
Accommodation
Food
Transportation
Attractions
Average Daily Cost
Backpacker
80
80
50
50
260
Mid-Range
400
200
120
150
870
Luxury
600
350
200
275
1,425
Dubai Travel Guide: Money-Saving Tips
Dubai is an expensive city. If you're hanging out in the malls and restaurants that cater to expats, you're going to spend a lot of money. That said, there are a few things you can do to cut costs so you don't blow your budget. Here are some quick tips to help you save money in Dubai:
Use Groupon – Groupon is huge in Dubai and you can find tons of discounts, 2-for-1 specials, and deals on the website. If there is something you want to do, check there first as there is a high chance you'll find a discount.
Get The Entertainer – The Entertainer is a magazine and app that offers discounts and specials on restaurants, hotels, and activities. Pick up a copy when you arrive in Dubai. It's not cheap but sometimes you can find the app 50% off or get a free trial. There are monthly subscriptions starting at 35 AED per month and a "lite" version that is free. If you plan to see and do a lot, it's worth the price.
Find happy hours – Dubai is full of happy hours. Plan your drinking accordingly to avoid the city's high-priced booze.
Skip the booze – Outside the happy hours and all-you-can-eat brunches, drinking is expensive so I would go easy on the drinking during your visit — or skip it altogether if you're on a budget.
Eat in Old Dubai – Step away from the hotels, malls, and fancy souks meant to make you think you are in Aladdin and head into Old Dubai for cheap eats.
Pick accommodation near the metro – Make sure your accommodation is near a metro stop. You don't want to be walking around unnecessarily when it's scorching hot and public transportation is much cheaper than taxis.
Bring a reusable water bottle – The tap water is safe to drink in Dubai so bring a reusable water bottle to reduce your single-use plastic usage. LifeStraw makes a reusable bottle with a built-in filter so you can ensure your water is always clean and safe.
Where to Stay in Dubai
Dubai doesn't have a lot of hostels so you'll want to book in advance if you plan to stay in a hostel. Here are my suggested places to stay in Dubai:
How to Get Around Dubai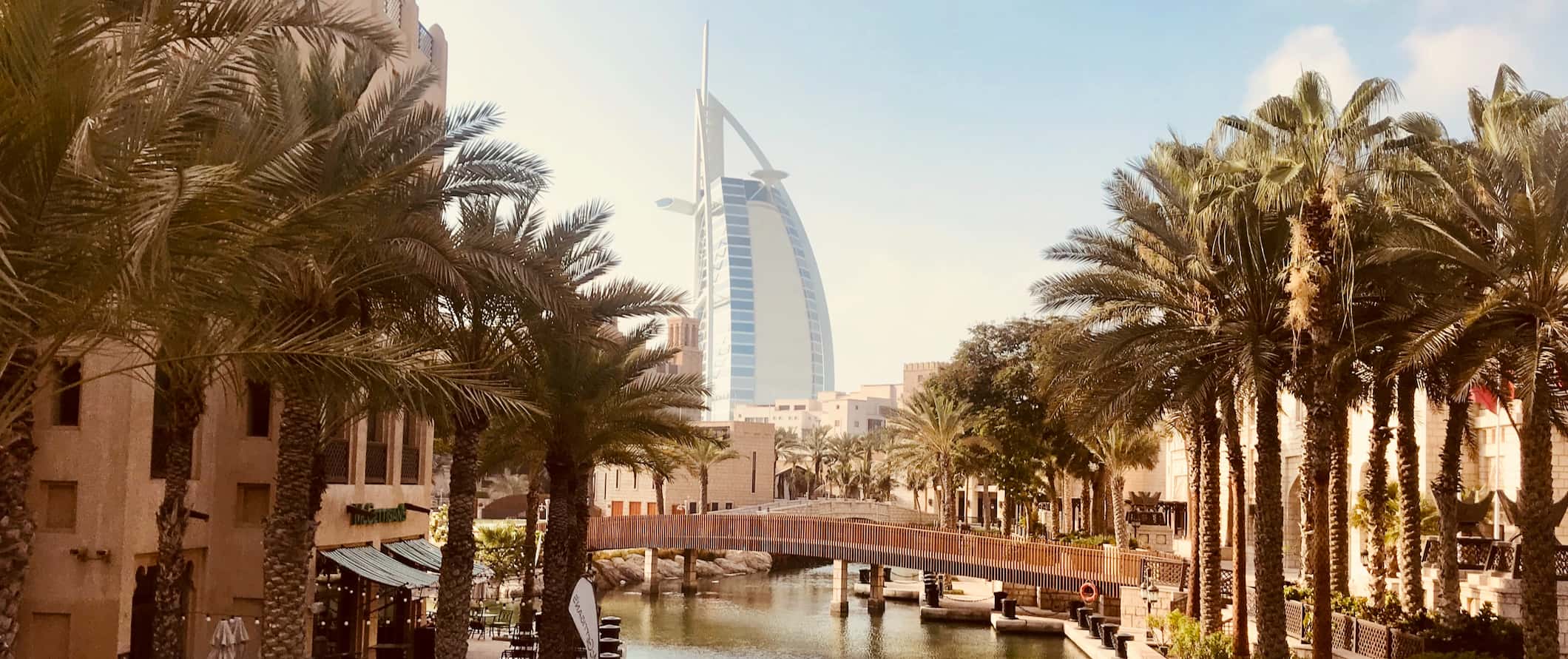 Public transportation – Dubai's metro consists of nearly 50 stations. You can get to wherever you need to go, or close to it, with public transportation. Hours of operation depend on the day but both lines start operating from around 5:30am until about 1am. On Fridays, however, the trains don't start running until 10am.
You'll need a Nol Card to get around and you can buy the card at any of the ticket offices at the metro stations for 25 AED.
Fares depend on which of the zones you are traveling to. A standard ticket for one zone is 4 AED, for two zones it's 6 AED, and if you are traveling through 3 or more zones it's 8.50 AED.
If you can't get to where you're going by subway, the bus will get you there. Like the metro, the bus has different zones, and the Nol card is used as payment.
Ferry – The ferry in Dubai runs daily from three different terminals in the marina. Evening trips on the ferry are much busier, so be sure to get to the terminal 30 minutes early. Tickets range from 15-50 AED for silver class (seats in the main section of the boat) and 25-75 AED for gold class (more comfortable seats at the front of the boat).
Taxi – Taxis start at 12 AED and go up by around 2.50 AED per kilometer. Skip them if you can. They add up quickly!
Ridesharing – Uber and Careem are the two main ridesharing apps in Dubai. They aren't usually cheaper than a standard taxi but they tend to be a lot more convenient.
Bicycle – Bikes can be rented from Nextbike for around 20 AED per hour or 80 AED per day.
Car rental – If you're leaving the city, cars can be rented for around 190 AED per day. I would only rent one if you're leaving the city. Otherwise, just use public transportation to get around. It will be much faster!
For the best car rental prices, use Discover Cars.
When to Go to Dubai
The most popular time to visit Dubai is between November-April. The weather is cooler and perfect for desert safaris, with daily highs averaging around 27°C (80°F). Flights and accommodation will be more expensive during this time though so plan accordingly.
May-August is the low season as Dubai just gets too warm. Daily highs average around 41°C (106°F) and make exploring the city unbearable. I visited in August and it was brutal. Skip the summer if you can!
The shoulder season between September and October is when the sea becomes perfect for swimming and water sports. It's much less busy during this time so you'll find fewer crowds and cheaper prices too.
How to Stay Safe in Dubai
Dubai is a very safe city. Violent crime is incredibly rare here. Petty theft and pickpocketing can occur, though they're quite rare too. As long as you keep your valuables secure while you're out and about you likely won't have any issues.
Be aware that many activities that are legal in other countries are not legal in Dubai, such as displays of public affection between unmarried or LGBTQ partners, drunken behavior, dressing immodestly, swearing, photographing people without their permission, and criticizing UAE's government.
You'll need to dress and act conservatively here. All the wild and crazy stuff in the city happens behind closed doors. It's a see no evil kind of thing. Don't push the limit in public or you're likely to get into serious trouble. Be extra cautious about being wild or "immodest" here.
Solo female travelers should generally feel safe here. However, the standard precautions apply (never leave your drink unattended at the bar, never walk home alone intoxicated, etc.) when you're here. For an extra layer of safety, use the female-only cars on the metro. For more information, check out one of the many solo female travl blogs on the city to help you out.
Scams here are rare. If you're worried about getting ripped off, you can read my post on common travel scams to avoid.
If you experience an emergency, dial 999 for the police, 998 for an ambulance, and 997 for the fire department.
The most important piece of advice I can offer is to purchase good travel insurance. Travel insurance protects you against illness, injury, theft, and cancellations. It's comprehensive protection in case anything goes wrong. I never go on a trip without it as I've had to use it many times in the past. You can use the widget below to find the policy right for you:
Dubai Travel Guide: The Best Booking Resources
These are my favorite companies to use when I travel. They consistently have the best deals, offer world-class customer service and great value, and overall, are better than their competitors. They are the companies I use the most and are always the starting point in my search for travel deals.
Skyscanner – Skyscanner is my favorite flight search engine. They search small websites and budget airlines that larger search sites tend to miss. They are hands down the number one place to start.
Hostelworld – This is the best hostel accommodation site out there with the largest inventory, best search interface, and widest availability.
Booking.com – The best all around booking site that constantly provides the cheapest and lowest rates. They have the widest selection of budget accommodation. In all my tests, they've always had the cheapest rates out of all the booking websites.
HostelPass – This new card gives you up to 20% off hostels throughout Europe. It's a great way to save money. They're constantly adding new hostels too. I've always wanted something like this and glad it finallt exists.
Get Your Guide – Get Your Guide is a huge online marketplace for tours and excursions. They have tons of tour options available in cities all around the world, including everything from cooking classes, walking tours, street art lessons, and more!
The Man in Seat 61 – This website is the ultimate guide to train travel anywhere in the world. They have the most comprehensive information on routes, times, prices, and train conditions. If you are planning a long train journey or some epic train trip, consult this site.
Rome2Rio – This website allows you to see how to get from point A to point B the best and cheapest way possible. It will give you all the bus, train, plane, or boat routes that can get you there as well as how much they cost.
FlixBus – Flixbus has routes between 20 European countries with prices starting as low 5 EUR! Their buses include WiFi, electrical outlets, a free checked bag.
SafetyWing – Safety Wing offers convenient and affordable plans tailored to digital nomads and long-term travelers. They have cheap monthly plans, great customer service, and an easy-to-use claims process that makes it perfect for those on the road.
LifeStraw – My go-to company for reusable water bottles with built-in filters so you can ensure your drinking water is always clean and safe.
Unbound Merino – They make lightweight, durable, easy-to-clean travel clothing.
Top Travel Credit Cards – Points are the best way to cut down travel expenses. Here's my favorite point earning credit cards so you can get free travel!
Dubai Travel Guide: Related Articles
Want more info? Check out all the articles I've written on backpacking/traveling Dubai and continue planning your trip: