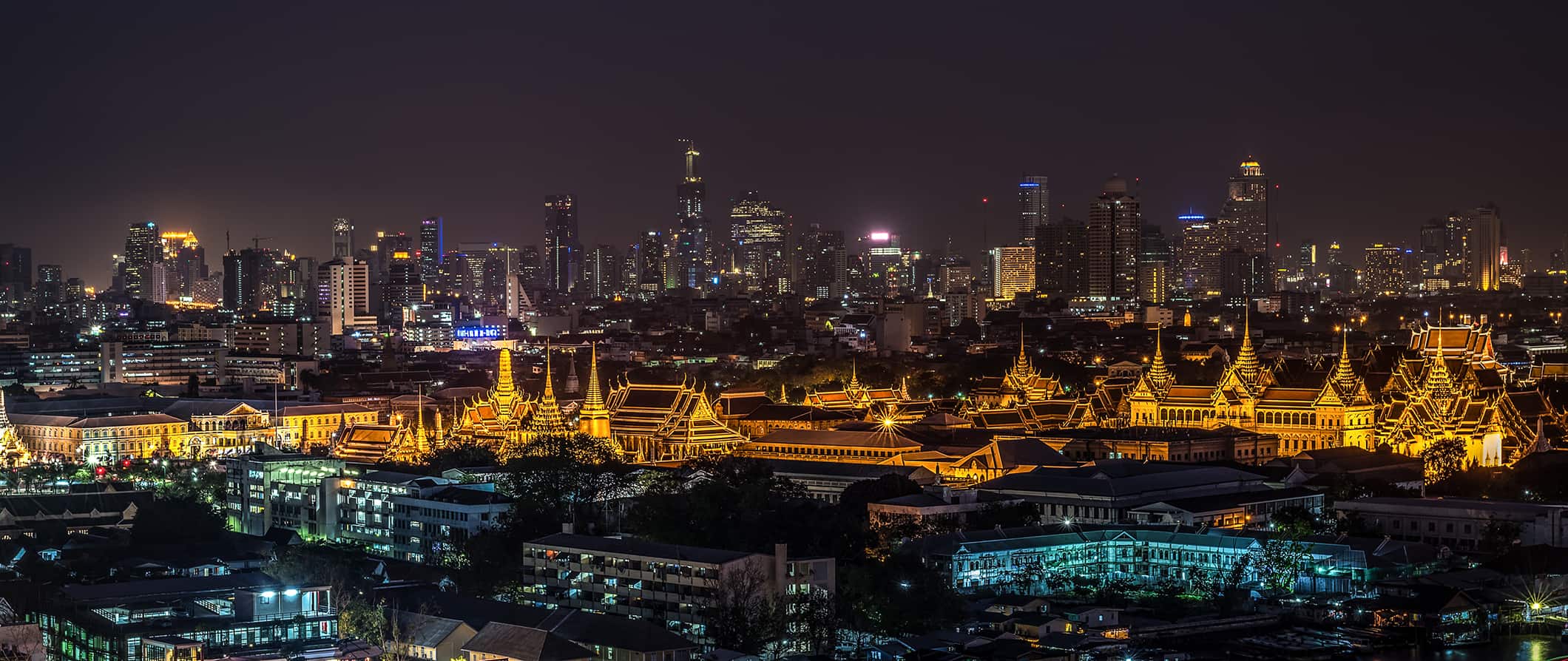 Bangkok, Thailand: famous for its chaotic streets, cheap and delicious street food, wild nightlife, and never-ending traffic.
It's a city most travelers either love or hate. I used to hate it when I first traveled to Bangkok but, when I got to know it more, I changed my mind.
When I moved to Bangkok in 2006, I fell madly in love with it.
Most travelers just pass through here when they backpack or travel around Thailand. But there's a lot to see and do in Bangkok.
People hate the city because they don't know it.
When you look beyond the chaos and peel back Bangkok's layers, the city comes alive with endless things to do, see, explore, eat, and drink.
It's a city that opens itself up to those who are willing to get past all the temples and backpacker bars.
This Bangkok travel guide shows you there's more to Thailand's "City of Angels" than you think by helping you plan the trip of a lifetime.
Top 5 Things to See and Do in Bangkok
1. Visit the Grand Palace and Wat Pho
The palace is the official residence of the current monarch. Check out Wat Pra Kaeo, which houses the 15th century Emerald Buddha, tons of temples, statues, and beautiful artwork. Afterwards, head to Wat Pho to see the famous golden reclining Buddha. It costs 500 THB ($16 USD) to enter the Grand Palace and 200 THB ($6.30 USD) to enter Wat Po.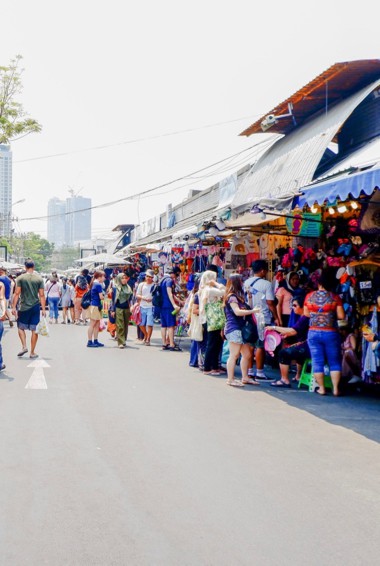 2. Visit the Chatuchak Weekend Market
The weekend market is an ideal place to buy anything and everything. It covers a huge territory and it's the best place to get gifts, find knock-offs, barter, or eat some good food. Definitely come here on a Saturday or Sunday to shop around!
3. Explore Lumpini Park
Outdoor enthusiasts will find it hard to tear themselves away from Bangkok's Lumpini Park. Jogging paths, bicycle paths, picnic areas, chess tables, Tai Chi classes, fitness equipment, and rowboats for rent on th lakes offer plenty to do. The tall trees and quiet setting offers a nice reprieve from busy Bangkok.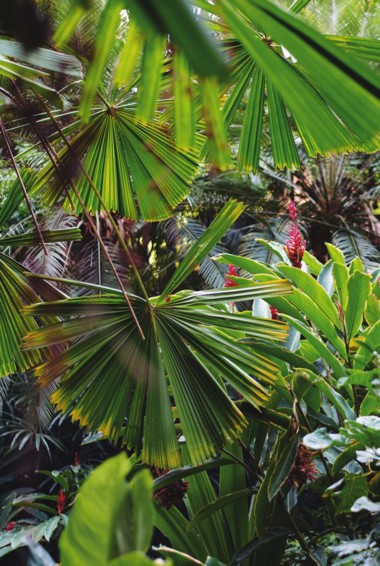 4. See Jim Thompson's House
Jim Thompson was a former American spy and silk merchant in Thailand during the 1950s and 1960s. He built his traditionally Thai home in Bangkok and decorated it with beautiful teak wood. His house is a monument to traditional Thai architecture and envolped by a lush garden. Proceeds from the entrance fee (150 THB/$4.75 USD) go to help orphaned children.
5. Take in the view from Wat Arun
This is a gorgeous Buddhist temple on the Chao Phraya River opposite the Grand Palace. It has one main spire and four small ones and is so iconic you'll find it on Thai money. From the top of the main spire, you get to see sweeping views of the city. It's open every day and only costs 30 THB ($0.95 USD) to enter.
Other Things to See and Do in Bangkok
1. The Royal Elephant Museum
Elephants have long played a significant role in the lives of the Thai people. The museum is located within the parliament compound and is a visual testament to the value of the largest land animal and to the beliefs surrounding its participation in religious ceremonies. The museum is open to the public every day from 9:30am to 4pm and is free with a ticket to the Grand Palace (or 100 THB/$3.15 USD when purchased separately).
2. Visit the Floating Market
The floating market is just outside of Bangkok, and while it exists nowadays mostly for tourists, I still like visiting. The tours that come here are about half a day and leave early in the morning. It's not a great place to shop, but the area is good for photography and eating, which are two things I love a lot!
3. Temple hop
Bangkok is full of history, temples, and Thai ruins. There are about ten main temples in the city, and you can easily just hire a guy to take you to all of them in one day. They all have different architectural structures and layouts. It will take about five hours to see them all. If you don't have that much time, aside from the Grand Palace and Wat Po, make sure you check out Wat Arun, The Temple of the Dawn.
4. Shop 'til you drop
Bangkok has so many malls that in the center alone, I can count 12 in a four-block radius. Bangkok has everything you could ever need and at great prices. Make sure you check out Siam Paragon (for designer clothes), Terminal 21 (to see the stunning internationally-themed decor), Platinum (for cheap, trendy clothes), Pantip (for cheap electronics), and MBK (for cheap knockoffs).
5. Hang out on Khao San Road
Khao San Road is the infamous backpacker/tourist street in Bangkok. All travel roads lead in and out of here. However, it is more than just a transit hub for travelers. Here, you can find nightlife, great food, great shopping stalls, tons of people watching, and activity all day and all night. Here's a video.
6. Visit the Temple of the Golden Mount
Only a short distance from Khao San Road, The Temple of the Golden Mount features an enormous chedi (a mound-like structure containing Buddhist relics). This is one of my favorite temples in the city because of its beautiful golden temple, stunning setting, and wonderful views of the city from the top. Entry is free.
7. Take a day trip to Ayutthaya
Close to Bangkok, you'll find the old capital, which is home to the summer palace, tons of breathtakingly unique temples. In 1991, it became a UNESCO World Heritage Site. Since it is so close to Bangkok, it's a very popular day trip destination for tours. Lots of companies offer trips but it's so easy to get to, I would simply go on your own by train.
8. Catch a performance at Patravadi
A Thai actress founded this theater which lies on the river. It is a popular place that offers a variety of performances: acrobatics, drumming shows, theater, and dance.
9. Enjoy Bangkok's famous nightlife scene
There are lots of drinking areas with countless street bars (Khao San Road and Silom are the most popular nightlife spots in the city). You'll never have a problem finding good bars and clubs to go to. Some of my favorite bars are Brick Bar, Smalls, and Whisgars.
10. Eat in Chinatown
First, wander among the lilies, birds of paradise, and orchids at Pak Klong Talad, the flower market at the north end of Chinatown. From there, grab a bite to eat at one of the many food stalls. You can eat your weight in street food here and still not break the bank!
11. Watch a Puppet Show
A huge aspect of Thai drama revolves around puppetry. Two types are common – Nang (shadow puppets) and Hun (marionettes). If you're lucky, you can see a show at an outdoor festival; otherwise, head to the Thai Puppet Theatre.
12. Spend a hip night out in Thong Lo
In this trend-conscious neighborhood, you'll find the city's top-end dining and nightlife, including many Western jazz bars and beer gardens. It's very popular with Bangkok's young middle and upper classes (the see-and-be-seen crowd).end a trendy night out.
13. Boat down the Bangkok canals
Known as the "Venice of the East", Bangkok used to be full of waterways and canals. While not as many of those exist anymore, you can still see many of the old bridges and stilt houses crowding the waterways. You can cruise along the Chao Phraya River to see some of what remains, usually for only about 100 THB ($3.15 USD). The Klhongs of Thonburi offers picturesque views of the old wooden houses and colorful flower gardens.
14. Vimanmek Mansion
Built in the year 1900 by HM King Rama V, this royal palace is also the largest teakwood mansion in the world. It now houses the Thai National Heritage Museum, and also boasts beautiful gardens and canals to explore on the estate. It has many collections of antiques, old photographs, porcelain, and memorabilia from the King's reign. Admission is 100 THB ($3.15 USD).
15. Rot Fai Night Market
Rot Fai Market (or Train Market) is an authentic open-air bazaar selling an array of vintage collectibles and memorabilia, from antique furniture to hippy fashion and Mao kitsch. The Train Night Market is absolutely one of the coolest markets in Bangkok. It's open at night on Thursday through Sunday.
16. Head to the Dusit Zoo
Thailand's first zoo, built over 60 years ago, sits in the middle of Bangkok's administrative center and is surrounded by important buildings like the Throne Hall, Parliament, and the Chitralada Palace. It is a fully functional park, with an animal hospital, education center, and museum. There is also a sightseeing train that takes you around the zoo to see the more than 1,600 animals there. Keep an eye out for the albino barking deer and the white Bengal tigers. Admission is 100 THB ($3.15 USD).
17. Visit Lumpinee Boxing Stadium
This stadium moved to a new home on Ramintra Road in 2014 and can hold up to 15,000 spectators. If you want to see a Muay Thai fight in the city, this is the place to go. Fight nights are Tuesday, Friday, and Saturdays at 6pm. Ticket are from 1,600 THB ($50.70 USD).
18. See Wat Suthat & the Giant Swing
Famous for the Giant Swing that meets you at the entrance of the temple, Wat Suthat is a very memorable sight. In 1784, the Giant Swing was first constructed. Then in 2005 it was replaced with a new entirely golden teak one. Aside from the swing, the temple is magnificent featuring a traditional roof, ancient murals, and hand-carved teak door panels. The temple complex is huge with multiple large temples on the property as well as smaller statues and courtyards. Entrance is 20 THB ($0.65 USD).
19. Go to the Bangkok Butterfly Garden & Insectarium
This museum is located around the corner from the Chatuchak Weekend Market. There are over 500 butterflies flying around, and the museum also features a wide range of flowers and ferns and even some waterfalls! Entry is free.
20. Visit the Bangkokian Museum
This museum depicts middle-class life in Bangkok during the 1950s with a collection of three wooden houses filled with family items from that period. It's small, so you don't need a lot of time. It's also free!
21. Peruse the National Gallery
This portrait museum has some amazing portraits of the royal family going back a few centuries as well as paintings done by the late king, who was an artist and musician in his spare time. They have excellent interim contemporary art exhibits from local artists on the ground floor. Admission is 30 THB ($0.95 USD).
22. Take a food tour
Bangkok has an incredible food scene, and one of the best ways to experience it is on a food tour. Bangkok Food Tours has a nice variety of tours where you can try everything from street food to exotic fruits. Tours start from 1,350 THB ($43 USD).
(Hey there! Wait one second! Did you know I also wrote an entire guidebook to Bangkok filled with – not only even more detailed information on the things included on this page but also itineraries, practical information (i.e. hours of operation, phone numbers, websites, prices, etc), cultural insights, and so much more? It has everything you want in a guidebook – but with a focus on budget and cultural travel! If you want to go into more depth and have something to take on your trip, click here for more about the book!)
Bangkok Travel Costs
Hostel prices – Dorm rooms with 6-8 beds start at around 220 THB ($3.15 USD) per night, but smaller dorms in prime locations (with air conditioning) can cost up to 500 THB ($16 USD). Any higher, and you're being ripped off. You'll find a great selection of hostels all over the city.
Private rooms at these same types of hostels vary in price. Although there's a growing hostel scene downtown, I find the rooms expensive – especially when you can get cheaper accommodation and meet more travelers on Khao San Road. Some of the private double rooms in popular rooms cost 1,000 THB ($32 USD).
Budget hotel prices – Private rooms in small guesthouses or hotels, especially those in the backpacker area of Khao San Road, start at 300 THB ($9.50 USD). These usually include hot water and private bathrooms. If you want cheaper, you can find single rooms in other areas from 220 THB/$7 USD (fan, shared bathroom), and double rooms from 320 THB/$10 USD (fan, shared bathroom). If you want a decent hotel room, however, you can expect to pay from 920 THB ($30 USD) for a double.
Quality varies greatly so be sure to look at the reviews online. Most hotels offer free wifi and air-conditioning and many offer free breakfast as well.
As for Airbnb, you can find full apartments for rent at an average of 1,590 THB ($50 USD). Although not a budget option, Aloft Hotel is one of my favorite hotels for redeeming Starwood points. Note: In this city, I recommend getting a private room in a hostel or a guesthouse over a cheap budget hotel room.
Average cost of food – In Bangkok, you can eat from the street vendors for as little as 30 THB ($0.95 USD) per meal (i.e., soup, pad thai, fried rice, som tam, etc), purchase a bag of freshly cut fruit or Thai ice tea for 20 THB ($0.65 USD), or get a grilled chicken, rice, and som tam meal for 150 THB ($4.75 USD). For the best pad thai in the city, go-to Pad Thai Thip Samai. You can get a very filling dish for 45 THB ($1.40 USD).
Sit down restaurants begin at 50 THB ($1.50 USD) per meal. (Try Aisa Rot Dee, which is tucked away on Tanee Road!) Western food begins at around 100 THB ($3.15 USD) and increases from there. If you're eating downtown, expect a Western breakfast or lunch to cost between 150-200 THB ($$4.75-6.35 USD). Many of the malls have huge (and popular) food courts where you can get a filling meal starting at 40 THB ($1.25 USD).
Like the rest of Thailand, if you eat at the street markets like the locals, you'll be hard-pressed to spend more than 200 THB ($6.35 USD) a day on food (and maybe not even close to that). When it comes to drinking, going to bars can become pricey with the cheapest beers costing about 60 THB ($2 USD) each and cocktails sometimes cost double or triple that. Whereas actually buying beers from 7-Eleven to drink on the street can be 30 THB ($0.95 USD) per can.
Backpacking Bangkok Suggested Budgets
Bangkok is easy to visit on any budget.
On a backpacker budget in Bangkok, you will spend about 946 THB ($30 USD) per day. This will cover a lower-end hostel dorm, eating at street food stalls for all your meals, drinks, a few temples, and public transportation. You can lower your budget by Couchsurfing too. If you want to have more fun, stay downtown, and maybe some nicer meals or a massage or two, budget around 1,272 THB ($40 USD) per day.
On a mid-range budget, expect to pay 1,890 THB ($60 USD) a day. On this budget, you will have a private room (fan only) in a 2-star hotel/guesthouse, eat at more local sit-down restaurants and enjoy a few more drinks, splurge on a few taxis, and visit more attractions in the city. On this amount per day, you aren't going to live the high life, but you won't want for anything either.
On an even more comfortable luxury budget, you can spend around 4,100 THB ($130 USD) per day. This will get you a comfortable 4-star room with air-con, any meal you want, any amount of drinks you want, as many sights and cooking tours you want, and everything in between. The sky is the limit and anything above this will get you whatever you want!
You can use the chart below to get some idea of how much you need to budget daily, depending on your travel style. Keep in mind these are daily averages – some days you'll spend more, some days you'll spend less (you might spend less every day). We just want to give you a general idea of how to make your budget. Prices are in USD.
Accommodation
Food
Transportation
Attractions
Average Daily Cost
Backpacker
$5
$10
$5
$10
$30
Mid-Range
$10
$20
$10
$20
$60
Luxury
$35
$30
$15
$50
$130
Bangkok Travel Guide: Money Saving Tips
Bangkok can be a pretty cheap city if you avoid the higher end or Western-influenced places. Sticking to the Thai places and cheap accommodation and you'll be hard pressed to spend a lot of money but here are some ways to save money in Bangkok:
Eat from the street stalls – Food from street vendors in Thailand is some of the best Thai food I have ever had and so cheap it is ridiculous. You can easily have a bowl of noodle soup, pad thai, or fried rice for 30 THB ($0.95 USD). The locals eat here, you should eat here. Not only is it the best food around, but it's also the cheapest!
Make sure your taxi turns on the meter – All taxis are required to use a meter when they have passengers with them. However, most will want to charge a higher 'flat rate' (instead of using the meter), especially if there's traffic. If this happens, just walk away and see if a different taxi will turn on their meter for you.
Negotiate with tuk-tuk drivers – Unlike taxis, the tuk-tuk drivers do not have meters, so be sure and set the fixed price before you take off. They are very friendly, but if you are going to play the naive tourist, you will get taken advantage of!
Use public transportation – Locals use the extensive bus and BTS systems to get wherever they need to go in Bangkok. To save money, you can do the same. A 20-minute taxi ride might cost you 120 THB ($3.80 USD), while the same ride in a bus might only cost 10 THB ($0.30 USD). Bonus: if you take the metro instead of a taxi, you'll be able to avoid the headache of inner-city traffic.
Avoid drinking on Khao San Road – While fun, a night out in the backpacker area of Khao San Road will leave your wallet empty. And, speaking of drinking, stick to beer. Cocktails and wine are mostly imported with high taxes so cost a lot more than the local beer.
Take the boats – There's a limited canal system in Bangkok that can get you around parts of the city quicker (especially from Khao San Road to Siam Square) and cheaper than taxis or the SkyTrain. Prices are between 5-15 THB ($0.16-0.48 USD) depends on the distance.
Couchsurf – Nothing's cheaper than sleeping for free. Couchsurfing connects you with locals who will give you not only a free place to stay, but also a local tour guide who can introduce you to all the great places to see.
Stay in hostels – Bangkok has so many hostels throughout the city, including lots that have popped up recently to meet the demand of backpackers. You'll be able to find fun, clean, well-designed, cheap hostels in every corner of the city. So even if you've never considered staying in a hostel before, consider starting here. The competition is high, so the quality of hostels has been pushed to rise.
Take a free walking tour – Free walking tours help you get oriented within a city while picking up some interesting facts and history in the process. Try Strawberry Tours or Bangkok Walking Tours!
Bargain hard – When shopping at the markets, whip out your negotiation skills. The rule of thumb is the more you buy, the cheaper the prices will be. So shop in packs for the best deals.
Save money on rideshares – Grab is Asia's answer to Uber, which is no longer available in Thailand. It works the same way: you hire a local to take you somewhere via the Grab app, and you can pay via the app or in cash. It's often more affordable than a regular taxi!
Use a water bottle with a purifier – It isn't safe to drink the tap water in Phi Phi, and although buying bottled water is cheap, it does add up — pick up a LifeStraw (it's good for the environment too!)
(Hey there! Wait one second! Did you know I also wrote an entire guidebook to Bangkok filled with – not only even more detailed information on the things included on this page but also itineraries, practical information (i.e. hours of operation, phone numbers, websites, prices, etc), cultural insights, and so much more? It has everything you want in a guidebook – but with a focus on budget and cultural travel! If you want to go into more depth and have something to take on your trip, click here for more about the book!)
How to Get Around Bangkok
Bangkok is a massive city with lots of public transportation options. Here's how you get around:
Bus – Bangkok's public buses are the cheapest way to get around the city. They're run by the Bangkok Mass Transit Authority, whose website has detailed information on various routes. Air-conditioned buses typically start at 10–12 THB ($0.32-0.38 USD) and go up based on distance. A day pass costs 140 THB ($4.45 USD).
Fares for ordinary buses (with fans) start at 7–8 THB ($0.22-0.25 USD) and also go up based on distance.
Skytrain – Commonly known as the BTS or the Skytrain, this is an elevated transit system. Fares are 16–50 THB ($0.50-1.60 USD) per trip or 140 THB ($4.45 USD) for a one-day unlimited-ride pass. If you plan to be in Bangkok for a while, look at buying the Rabbit Card. You can get a day pass for 140 THB ($4.45 USD) which covers the entire BTS system.
Boat – This Chao Phraya Express Boat Company is the main ferry service along the Chao Phraya River. The central pier is located at BTS Saphan Taksin, and fares are 10–35 THB ($0.32-1.10 USD). There is also a special tourist boat that runs between Phra Athit and Sathorn every 30 minutes between the hours of 9:30am and 6pm.
Canal boats are especially useful for getting to and from Siam Square and the surrounding area during rush hour. This is one of the best and cheapest ways to get from Khao San Road to downtown Bangkok. It only takes 15 minutes and costs 11 THB ($0.35 USD). Prices in general start from 10 THB ($0.32 USD).
Subway – The Metropolitan Rapid Transit (or MRT) is the city's underground train system. It connects most of downtown with some of the suburbs. It uses tokens instead of tickets, but metro cards are available for frequent travelers. Fares cost 16–40 THB ($0.50-1.25 USD) per trip, depending on your destination.
Taxi – Taxis are my favorite way to get around the city, as they're clean, comfortable, and there's no need to haggle over the price. However, only get in a cab that uses the meter. The rate for the first kilometer is 35 THB ($1.10 USD), with an additional baht for every 50 meters after that; a three-mile (five-kilometer) journey runs about 60 THB ($1.90 USD).
Motorcycle taxis are another popular way to get around the city, usually costing between 20–100 THB ($0.65-3.15 USD) per trip. You tell your driver where you want to go, negotiate a price (haggle hard!), strap on the helmet, and speed off into traffic. They're the quickest (and scariest way) to get across Bangkok.
Tuk-Tuk – Tuk-tuks are noisy, polluting, and uncomfortable. They require hard bargaining skills, and are only worth taking once for the experience. I sometimes like them for short distances but generally prefer a cab to a tuk-tuk. Fares vary greatly based on your haggling skills.
Grab (Ride-Sharing) – Grab is Asia's answer to Uber. It works the same way: you hire a local to take you somewhere via the Grab app, and you can pay via the app or in cash. It's often more affordable than a regular taxi, though drivers are a bit unreliable.
When to Go to Bangkok
November to the end of February is the best time to visit Bangkok if you want pleasant weather. Bangkok is "coolest" during this time, but still averages a hot 85°F (29ºC) per day. This is also the driest time. However, because this coincides with Western Christmas and New Year, expect big crowds and inflated prices.
Shoulder season (April to June) is the hottest time of year to visit Bangkok, with temperatures getting as high as 100°F (40ºC). If you have to come during this time, try to make it for the Thai New Year (Songkran) in April. Songkran is the largest water festival in the world, and you're guaranteed to have a blast.
Avoid July to October if you can. This is monsoon season and rains can be heavy and unpredictable. I'm not saying it's going to rain 24/7 but it ranges more often and heavier than other times of the year.
(Hey there! Wait one second! Did you know I also wrote an entire guidebook to Bangkok filled with – not only even more detailed information on the things included on this page but also itineraries, practical information (i.e. hours of operation, phone numbers, websites, prices, etc), cultural insights, and so much more? It has everything you want in a guidebook – but with a focus on budget and cultural travel! If you want to go into more depth and have something to take on your trip, click here for more about the book!)
How to Stay Safe in Bangkok
Bangkok is a safe place to backpack and travel, but it's also an incredibly chaotic and busy city. Petty theft (including bag snatching) is the most common type of crime you'll face in Bangkok. Some people will try to rip you off, including taxi drivers who refuse to turn on their meters. If you're worried about scams, read this post on travel scams to avoid.
Generally, I've rarely seen any problems here and I've been coming here for over 15 years!
Always trust your gut instinct. If your hotel is seedier than you thought, get out of there. Make copies of your personal documents, including your passport and ID.
If you don't do it at home, don't do it when you're in Bangkok.
Some areas of Bangkok are all about partying, and the biggest incidents happen when people are drunk and stupid. Don't get too drunk. Avoid illegal substances at all cost. Thailand is very, very strict on drugs and you're going to be screwed if you get caught. You ever see that movie Brokedown Palace? Yeah, that stuff does happen!
For more in-depth coverage of how to stay safe in Bangkok, check out this post we wrote that answers some frequently asked questions and concerns.
The most important piece of advice I can offer is to purchase good travel insurance. Travel insurance will protect you against illness, injury, theft, and cancellations. It's comprehensive protection in case anything goes wrong. I never go on a trip without it as I've had to use it many times in the past. You can use the widget below to find the policy right for you:
Bangkok Travel Guide: The Best Booking Resources
These are my favorite companies to use when I travel. They consistently have the best deals, offer world-class customer service and great value, and overall, are better than their competitors. They are the companies I use the most and are always the starting point in my search for travel deals.
Skyscanner – Skyscanner is my favorite flight search engine. They search small websites and budget airlines that larger search sites tend to miss. They are hands down the number one place to start.
Momondo – This is my other favorite flight search engine because they search such a wide variety of sites and airlines. I never book a flight without checking here too.
Hostelworld – This is the best hostel accommodation site out there with the largest inventory, best search interface, and widest availability.
Agoda – Other than Hostelworld, Agoda is the best hotel accommodation site for Asia.
Booking.com – The best all around booking site that constantly provides the cheapest and lowest rates. They have the widest selection of budget accommodation. In all my tests, they've always had the cheapest rates out of all the booking websites.
Couchsurfing – This website allows you to stay on people's couches or spare rooms for free. It's a great way to save money while meeting locals who can tell you the ins and outs of their city. The site also lists events you can attend to meet people (even if you're not staying with someone).
Intrepid Travel – If you want to do group tours, go with Intrepid. They offer good small group tours that use local operators and leave a small environmental footprint. And, as a reader of this site, you'll get exclusive discounts with them too!
Grassroots Volunteering – For volunteering, Grassroots Volunteering compiles a list of good local volunteer organizations that keep the money within the community.
Get Your Guide – Get Your Guide is a huge online marketplace for tours and excursions. They have tons of tour options available in cities all around the world, including everything from cooking classes, walking tours, street art lessons, and more!
SafetyWing – Safety Wing offers convenient and affordable plans tailored to digital nomads and long-term travelers. They have cheap monthly plans, great customer service, and an easy-to-use claims process that makes it perfect for those on the road.
GO DEEPER: Nomadic Matt's In-Depth Budget Guide to Bangkok!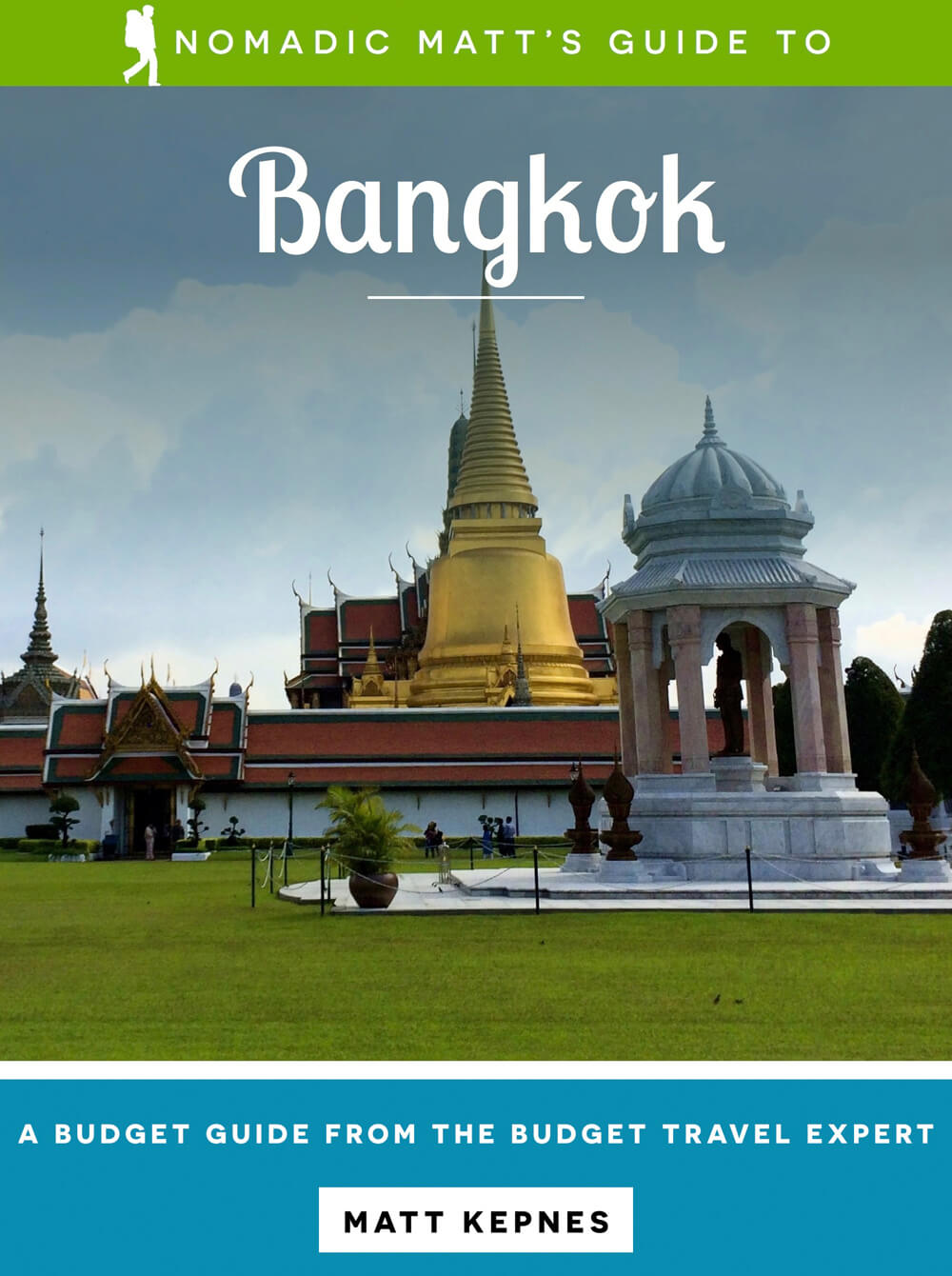 There's a lot of free information online but do you want to spend days searching for information? Prob not! That's why guidebooks exist.
While I have a lot of free tips on Bangkok, I also wrote an entire book that goes into great detail on everything you need to plan a trip here on a budget! You'll get suggested itineraries, budgets, even more ways to save money, my favorites restaurants, prices, practical information (i.e. phone numbers, websites, prices, safety advice, etc etc), and cultural tips.
I'll give the insider view of Bangkok that I got from living here! The downloadable guide can be used on your Kindle, iPad, phone, or computer so you can have it with you when you go.
Bangkok Gear and Packing Guide
If you're heading on the road and need some gear suggestions, here are my tips for the best travel backpack and for what to pack!
The Best Backpack for Travelers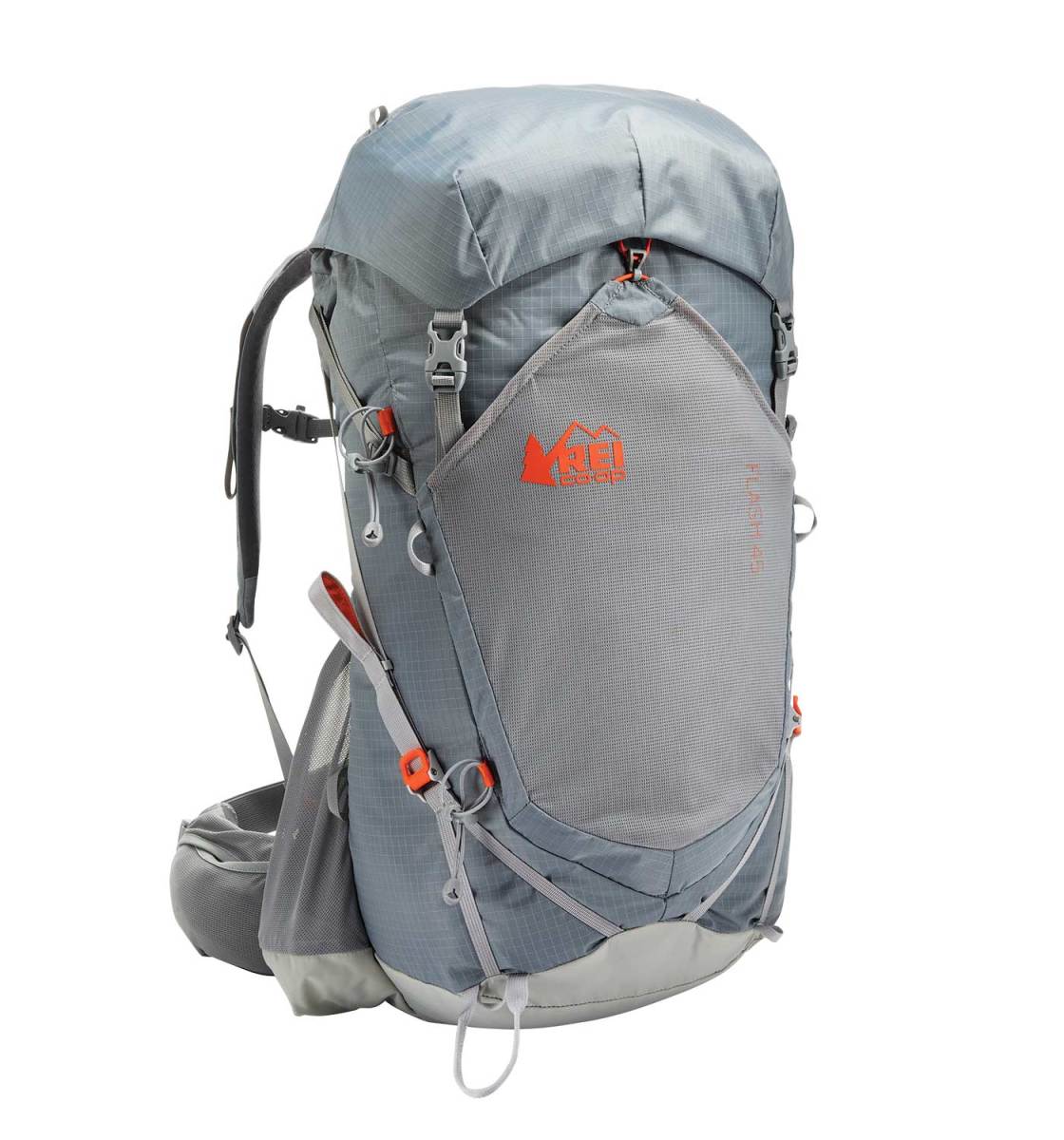 What's the best backpack for traveling long-term? I recommend the
REI Flash 45 Pack
. It's light and comfy, front loading, and fits perfectly in an airplane's overhead bin.
Size:
45-47L
Straps:
Thick and cushy with compression technology that pulls the pack's load up and inwards so it doesn't feel as heavy.
Features:
Removable top lid, large pocket at the front, hydration compatible, contoured hip belt
If you want something different, refer to my article on how to choose the best travel backpack for tips on picking a pack and other backpack suggestions.
What to Pack for Your Trip
Clothes
1 pair of jeans (heavy and not easily dried, but I like them; a good alternative is khaki pants)
1 pair of shorts
1 bathing suit
5 T-shirts (Unbound Merino is my preferred company. If you're a member of NM+, you can get 15% off your purchase)
1 long-sleeved T-shirt
1 pair of flip-flops
1 pair of sneakers
6 pairs of socks (I always end up losing half)
5 pairs of boxer shorts (I'm not a briefs guy!)
1 toothbrush
1 tube of toothpaste
1 razor
1 package of dental floss
1 small bottle of shampoo
1 small bottle of shower gel
1 towel
Deodorant
Small Medical Kit (safety is important!!!)
Miscellaneous
Female Travel Packing List
I'm not a woman, so I don't know what a woman wears, but Kristin Addis, our solo female travel guru, wrote this list as an addition to the basics above:
Clothing
1 swimsuit
1 sarong
1 pair of stretchy jeans (they wash and dry easily)
1 pair of leggings (if it's cold, they can go under your jeans, otherwise with a dress or shirt)
2-3 long-sleeve tops
2-3 T-shirts
3-4 spaghetti tops
1 light cardigan
Toiletries
1 dry shampoo spray & talc powder (keeps long hair grease-free in between washes)
1 hairbrush
Makeup you use
Hair bands & hair clips
Feminine hygiene products (you can opt to buy there too, but I prefer not to count on it, and most people have their preferred products)
For more on packing, check out these posts:
Bangkok Travel Guide: Suggested Reading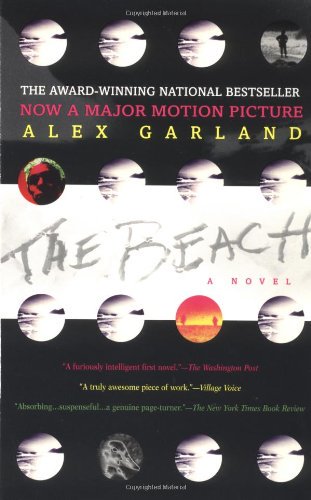 The Beach, by Alex Garland
This story about backpackers and their search for off-the-beaten path "authentic" paradise is one many of us can relate to. Following Richard and his quest to "do something different" in Thailand, he heads off the beaten path in hopes of an authentic experience but finds that things aren't always what they appear. The book is part adventure and part an exploration of why travelers always search for utopias and the consequences of that quest. It was turned into a movie featuring Leonardo DiCaprio back in the 90s. However, the book is a lot different (and much better). Focusing on the ideal of travel, I can't recommend the book enough.



Sightseeing, by Rattawut Lapcharoensap
This collection of masterful stories from award-winning author Rattawut Lapcharoensap is an absolute must-read if you're visiting Thailand. Each story has a different theme, whether it's a tale of family bonds, young romance, generational conflict, or the cultural shifts occurring in modern Thailand. You'll be hooked right from the first story about a beachside motel owner that falls in love with a young American tourist.




Anna and the King of Siam by Margaret Landon
Anna Leonowens was a young Englishwomen who inevitably changed the course of Thai history. She was hired in the 1860's by King Mongkut of Siam to help him communicate with foreign governments, and also to be the tutor to his children (and his favorite concubines). This book is about Leonowens' experiences, including the tutoring of young prince Chulalongkorn, who was so impressed by Western ideals he went on to become one of the country's most progressive kings. This book is beautifully written and gives some insight into untouched Thailand.



Mad About the Mekong, by John Keay
The author's story retraces the voyage of Francis Garnier, a historic 19th-century French explorer who sailed up the Mekong River looking for the "back door" into China. Keay describes the modern world of the Mekong River from Vietnam up through Cambodia, Laos, Thailand, and Burma, while recreating Garnier's failed voyage which included two ships bearing naturalists, soldiers, artists, and geologists. It's a fascinating read.




The Orchid House, by Lucinda Riley
Julia Forrester, a concert pianist, spent much of her childhood in her grandfather's hothouse at the Wharton Estate in England where he tended to exotic orchids. After losing her child and husband, Julia heads back to the hothouse where she meets Kit Crawford, heir to the estate. When they discover an old diary, Julia sets out to find her grandmother and to uncover the truth about the love affair that almost destroyed the estate. This book jumps back and forth between the world of Wharton Park and Thailand during WWII, with plenty of twists and turns to keep you reading!



Bangkok 8, by John Burdett
Bangkok 8 is a thrilling detective novel based on the murder of a suave Marine sergeant under a bridge in Bangkok. There are just two witnesses: two cops, and within minutes one of them is murdered. His partner, Sonchai Jitpleecheep, sets out on a mission to find the killer. Sonchai is paired with a beautiful FBI agent (who inevitably wins his heart), and is soon launched into a sinister world of drugs, prostitution, and corruption. This one will keep you on the edge of your seat.




Private Dancer, by Stephen Leather
Here's a little insight into Bangkok's wild go-go scene. Peter wanders into a go-go bar and meets the love of his life: Joy, a stunningly beautiful (and young) pole dancer. But Pete is soon launched into a life of drugs, sex, and deception as he discovers that his private dancer is not who she says she is. This book is a #1 bestseller in Thailand!
Bangkok Travel Guide: Related Articles
Want more tips for your trip? Check out all the articles I've written on Thailand travel and continue planning your trip: