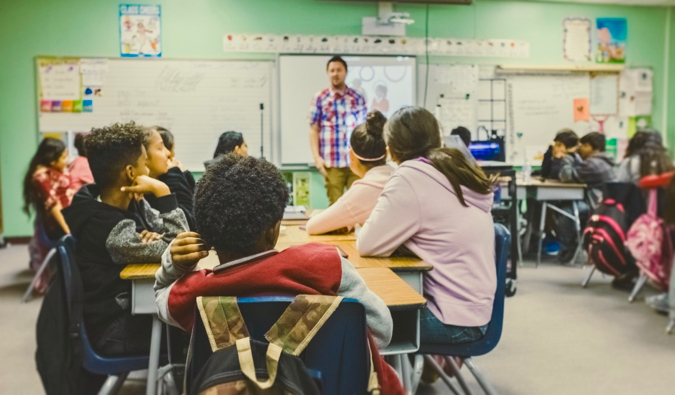 Last Updated: 7/15/23 | July 15th, 2023
Whether you want to kick-start a new career, work a short-term job until you have enough money to travel again, or take a longer sojourn in another country, teaching English abroad is an option that allows you to do all those things. I taught English abroad for two years and it was one of the best experiences I've ever had. It taught me a lot about myself and the world around me.
But how do you teach overseas?
Most would-be ESL (English as a Second Language) teachers obtain what's known as a TEFL certificate before they begin their job hunt.
But is that really necessary?
This is a question I'm asked a lot (especially since I don't have a TEFL yet I taught in two countries).
Can you teach English abroad without having a TEFL certificate?
In this post, we'll examine whether it's a requirement or not and I'll give you tips on how to find a job without one.
1. What is a TEFL Certificate?
TEFL stands for "Teaching English as a Foreign Language." It's a certificate program that teaches you the nuts and bolts of how to teach English as a foreign language. The typical TEFL certificate program will focus on a variety of aspects of language teaching, including practical skills, such as how to teach vocabulary and grammar, using games effectively, and keeping the kids engaged, as well as classroom management.
Most of the best TEFL courses run from a few weeks to a few months, both in person all around the world and online, making them a convenient option for anyone already on the road who is looking to make some money by teaching English.
However, with so many centers offering TEFL training, the quality (and price) can vary drastically from region to region.
For that reason, before you sign up for any certificate program, you should always read reviews and do some research to make sure the program you choose is accepted around the world. Some schools don't recognize certain training programs, so if you have a particular school you want to teach at in mind, you'll want to make sure the TEFL program you pick will be accepted there.
That being said, the overwhelming majority of schools accept all certificates. It's usually just the top-tier schools and/or government programs that are more picky.
Another important consideration is that some schools and government programs require you to have a certain number of classroom-based TEFL hours. As a general rule, the more classroom hours in a course, the better that course is (and the more expensive it will be). Not only will it increase your odds of getting hired but it will make you a better, more competent teacher.
Prices for TEFL courses range between $300 and $2,000 USD. Courses offered in the USA, Canada, Australia, and Europe are often much more intensive and more expensive, especially if they are in-person classes.
If you plan to teach long-term, I would suggest you take a 120-hour course (the industry standard), at least 20 hours of which you'll spend in a classroom setting. If you are just looking for something temporary, an online certificate will likely suffice.
2. What are the Requirements for Teaching Abroad?
Fortunately, there are not many requirements to get started teaching English abroad. However, they vary from country to country, so you'll need to do some research on where you're looking to teach.
Generally speaking, to teach English abroad, it helps a lot if you:
Are a native English speaker from an English-speaking country
Have a bachelor's degree
Have a TEFL certificate (or a CELTA or TESOL, two other ESL certificates)
Have some teaching experience (though this is optional)
Most jobs require you to be a native English speaker from one of the following countries: the UK, the US, Canada, Australia, New Zealand, Ireland, or South Africa.
That being said, some countries might hire you if you're from another country where English is fluently spoken or if you can demonstrate expert knowledge of the language. But it will be an uphill battle, so be prepared to really show off your skills if you're not from one of the above countries.
You'll find this bias to be especially prominent in Asia. There, also being young, white, or female are the most sought-after qualities for teachers. Is that fair? Not really. But it's just how the system works, so keep that in mind when searching for jobs.
3. So, Do You Need a TEFL Certificate to Teach Abroad?
Maybe.
Not always.
It depends.
Why is that? Because every country is different – and every school is different too so it depends on how high up the food chain you want to go!
If you don't have a TEFL certificate but instead have a TESOL certificate (Teaching English to Speakers of Other Languages, usually used when teaching English within the US to non-native speakers), or CELTA (Certificate in Teaching English to Speakers of Other Languages, a highly respected certificate issued by schools vetted by the University of Cambridge), you can find a job without any trouble. Without any of those certifications, you'll have much more limited options.
You'll still be able to find job opportunities in some countries, but they won't pay as well, and you'll likely have fewer hours or subpar working conditions. For example, you can work from home teaching English online; however, the pay isn't great and there is a lot of competition.
And many smaller schools and language institutes don't really care. I once knew a kid who didn't have a TEFL or college degree and got a job at a public school in Thailand.
But the higher you go up the ladder, the more limited your options. International schools, universities, and high-end language institutes probably won't hire you without one.
A way around this is to be a certified teacher. If you're a certified teacher, then you can basically get any job you want without a TEFL.
But, assuming that is not the case, there are plenty of entry jobs for teachers so long as you have a university degree.
So, in sum, to teach English abroad, you need to have to be a native speaker, have a bachelor's degree, or a TEFL (the bare minimum).
6 Places to Teach Without a TEFL
If you decide you want to teach English overseas without a TEFL certificate, your options are limited but not impossible, especially if you have a university degree.
1. South Korea – South Korea is one of the best places to teach English overseas. The pay is high, the jobs are plentiful, and you get awesome benefits (such as a contract completion bonus, healthcare, free housing, and airfare reimbursement). You'll also find lots of expats there, so it's easy to make friends and find community. With a TEFL and a Bachelor's degree, you can expect a much better salary.
2. Japan – Much like South Korea, Japan has a reputation for good jobs. While the cost of living can eat up your salary in cities like Tokyo, there are a number of programs (such as the government's JET program) that reward long-term teachers with completion bonuses and generous benefits. You'll need to have a Bachelor's degree to secure the best positions, and a TEFL will give you much better job opportunities and a higher salary.
3. Thailand – Not surprisingly, Thailand attracts lots of young teachers with its cheap cost of living and warm, beautiful weather. The pay in Thailand isn't that high (unless you teach in Bangkok or at an international school), but teaching English in Thailand isn't about making lots of money — it's about everything else: the ease of getting a job, the food, the fun-loving atmosphere, the weather, and everything in between. It's one of the best destinations for young new teachers.
4. China – As China continues growing, its need for English teachers also increases. As such, it is one of the easiest places to find work — regardless of your skill level or experience. No matter where you go, you can find a position, even in saturated cities like Beijing and Shanghai. The pay can vary wildly, but this is a great place for new teachers to cut their teeth and test the waters of teaching ESL.
5. Spain – Spain offers some of the best opportunities for teachers looking to work in Europe. There are plenty of jobs, the government has an active program for attracting teachers (the Auxiliares de Conversación program), and your visa means you can freely travel around Europe. The competition has grown in recent years, but there are still plenty of jobs — and you can often teach private lessons on the side. You won't get as many benefits as you would in Asia or the Middle East, but the pay is still enough to live off of.
6. Central America – If you're new to teaching English abroad, Central America is a great place to find entry-level positions. You can usually find jobs here even if you don't have all of the suggested qualifications, though the pay will be reflective of that. While you won't make a lot of money there, you'll be able to enjoy the amazing weather and laid-back lifestyle, which is a fair trade-off in my opinion!
***
For those looking to work abroad and incorporate more travel into their lives, teaching English overseas is an excellent option. With opportunities in incredible destinations, competitive salaries, and the ability to explore new regions of the world, it's no wonder that this job market has been booming in recent years.
Whether you're looking for a new career or just a short-term job to help you travel more, teaching English abroad can help. Sure, it takes some preparation. But the rewards are well worth the effort.
Not only will you get to live out your dreams of seeing the world, but you'll also be providing language learners with the skills and knowledge they need to succeed in their future. And that is a worthwhile reward in and of itself.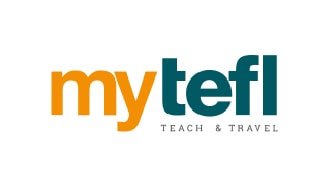 myTEFL is the world's premier TEFL program, with over 40 years of TEFL experience in the industry. Their accredited programs are hands-on and in-depth, giving you the skills and experience you need to land a high-paying job teaching English overseas. Click here to learn more and start your TEFL journey today! (Use code "matt50" for 50% off!)
Book Your Trip: Logistical Tips and Tricks
Book Your Flight
Find a cheap flight by using Skyscanner. It's my favorite search engine because it searches websites and airlines around the globe so you always know no stone is being left unturned.
Book Your Accommodation
You can book your hostel with Hostelworld. If you want to stay somewhere other than a hostel, use Booking.com as it consistently returns the cheapest rates for guesthouses and hotels.
Don't Forget Travel Insurance
Travel insurance will protect you against illness, injury, theft, and cancellations. It's comprehensive protection in case anything goes wrong. I never go on a trip without it as I've had to use it many times in the past. My favorite companies that offer the best service and value are:
Want to Travel for Free?
Travel credit cards allow you to earn points that can be redeemed for free flights and accommodation — all without any extra spending. Check out my guide to picking the right card and my current favorites to get started and see the latest best deals.
Ready to Book Your Trip?
Check out my resource page for the best companies to use when you travel. I list all the ones I use when I travel. They are the best in class and you can't go wrong using them on your trip.