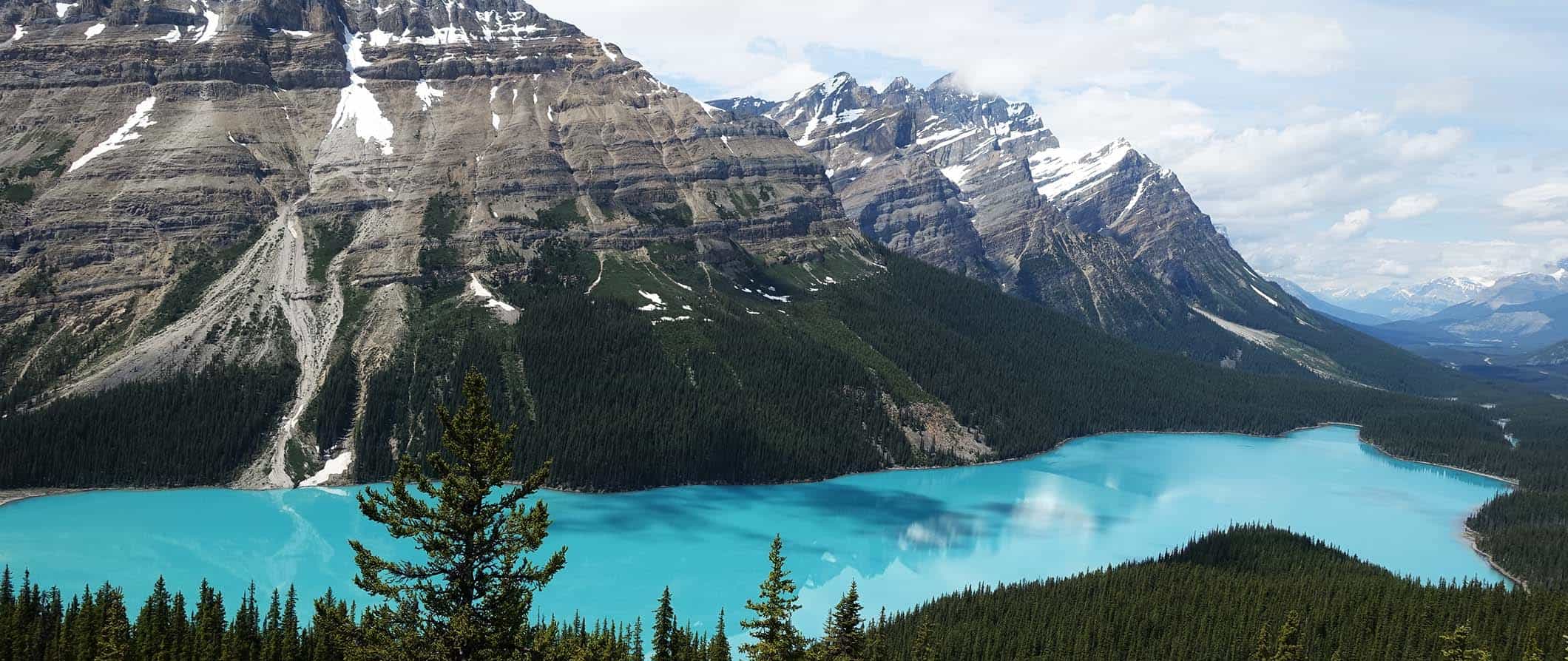 Canada is a massive, stunning country filled with friendly people, diverse cities, and unique landscapes. Spanning over 9,000 kilometers (5,600 miles) from the icy tundra of the Yukon to the rocky beaches of the east coast, the Great White North is a country that has something for everyone.
Canada is often skipped over on many round-the-world trips owing to its proximity to the US, poor flight connections, and few budget cross-country travel options.
But those people miss out on so much! Canada is one of the best countries in the world for RVing and road trips and it's brimming with outdoor activities for all levels. Backpacking Canada is an amazing experience.
I love my friendly neighbor to the north and believe Canada is a really underrated destination. There's a reason everyone around the world loves Canadians after all.
To top it all off, it's also easy to get a working holiday visa here so you can stay longer and make money while you explore (there are huge seasonal industries across the country).
This travel guide to Canada can help you plan your trip, save money, and make the most of your visit to this friendly natural wonderland!
Click Here for City Guides
Top 5 Things to See and Do in Canada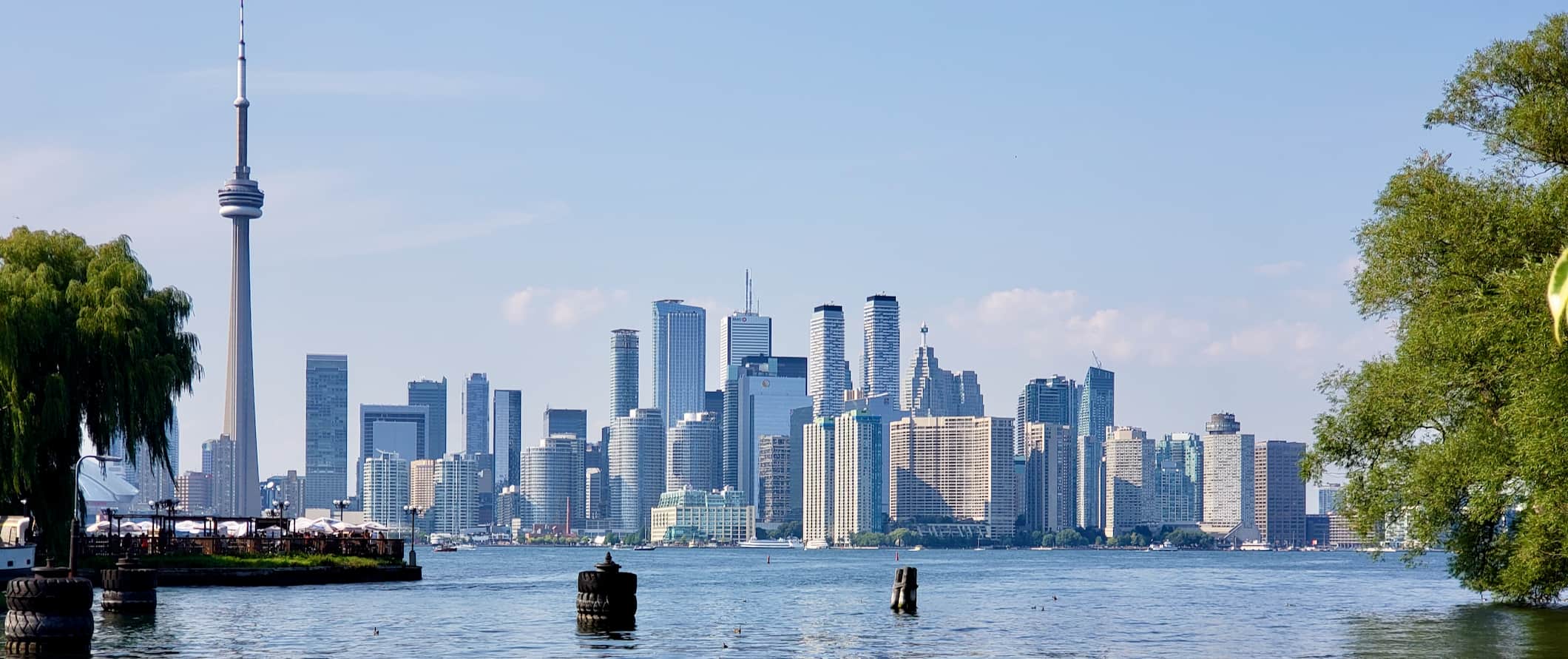 1. Tour Toronto
Toronto is often considered the most multicultural city in the world, as over half of the city's population is foreign-born. It's an awesome, hip, artsy city. Don't miss Kensington Market for good eats and cool shops, and there are plenty of tasty eats to be found in the city's massive Chinatown as well. If you want to play tourist, head up the CN Tower for the best views of the city. For a bit of swimming in the summer, check out some of Canada's easily accessible beaches on Lake Ontario where you can go kayaking, windsurfing, stand-up paddle boarding, and more. And if you're traveling with kids, don't miss the nearby amusement park Wonderland.
2. Explore Jasper and the Columbia Icefield
The Icefields Parkway connects Banff and Jasper in Western Canada and is one of the most scenic drives in the country (if not the world). Stop along the way at the Columbia Icefield, an enormous icefield that feeds into eight glaciers. You can travel onto the 10,000-year-old Athabasca Glacier where you can hike around and even drink from the crystal-clear icy glacial water. If you're not squeamish about heights, walk out to the cliff-top glass-floored Skywalk to get a spectacular panorama of the entire area. It's easy to reach via an enormous bus or opt for a hiking tour where you can walk the glacier. There's even a restaurant at the top that's a bit expensive but worth at least a coffee for the view.
3. Road trip the Maritimes
Newfoundland, Prince Edward Island, Nova Scotia, and New Brunswick make up Canada's east coast. If you want to spend your days hiking, relaxing by the ocean, and whale watching, this is the place to do it. Nova Scotia is sometimes considered the most beautiful province with rolling hills leading to lush green coastal cliffs over frothy shores. There are colorful little fishing villages like Lunenburg, a UNESCO World Heritage Site considered one of the "Prettiest Painted Places in Canada." It boasts delicious fresh seafood and friendly locals to chat with. Be sure to set aside a few days for an incredible road trip on the 298-kilometer (185-mile) Cabot Trail around Cape Breton and spend in the Highlands National Park where you can hike, camp, or fish. The east coast is stunning and sees very few tourists compared to other areas of the country.
4. Hang out in Montreal
Montreal offers a look at the French side of the country. Old Montreal is thriving with culture and a mix of old and new architecture within its European-style cobblestone streets, the Notre Dame Cathedral, museums, and river cruises. The other side of Montreal is extremely modern with an underground city and mall, funky jazz clubs, and amazing cuisine, which make this the hippest and most romantic city in the country. It's also cheaper than most of the other large cities in Canada. Don't forget to try the poutine and bagels when you visit!
5. Have fun in Vancouver
Vancouver is one of my favorite cities in the world. I love how you can be downtown in a thriving metropolitan city one minute and then twenty minutes later be hiking the mountains. Enjoy the market and a craft beer and see a performance at Granville Island or rent a bike and have a picnic and people-watch in Stanley Park for the day. Head out of town into the mountains to walk across the huge Capilano River suspension bridge 70 meters (230 feet) above the river if you want a specular view. Don't forget this is one of the top places where you can go whale watching too (there are lots of orcas along the west coast). It's a top-notch foodie hub too (especially for Asian food).
Other Things to See and Do in Canada
1. Celebrate the Calgary Stampede
During July, over 1 million people descend on Calgary for this multi-day rodeo, drinking festival, and carnival where everyone gets to be a cowboy. It's a lot of fun, and you'll meet tons of people from around the world. It's one of Canada's premier events so book early — prices rise and accommodation disappears fast! Also, wear cowboy boots and a hat if you want to fit in.
2. Hit the slopes
The mountains in Canada offer great skiing and snowboarding during the winter. Banff is a popular mountain town known for its excellent trails. It's quite busy during the winter as locals and visitors alike hit the slopes, but it's popular for a reason. While Banff is the most popular place to go, there are tons of other great skiing destinations in the country. Sunshine Village, Whistler Blackcomb, Lake Louise, Kicking Horse, and Mont Tremblant are just a few to check out (they stretch from British Columbia to Quebec so you've got lots of choices).
3. Discover Vancouver Island
Take a few days off from Vancouver to explore nearby Vancouver Island. Eat delicious seafood, hike, spot some whales (lots of orcas live near here), shop, and lounge on the beach. This is a place to just sit and relax. Since it is so close to Vancouver, it's a popular getaway with the locals during the summer. Victoria, the capital of British Columbia, is located on the island. It's a quiet but gorgeous little city worth a couple days of exploring. From here you can also visit places like Tofino, where the bustling surf community has evolved into a fun hippie town. If you'd rather hike an incredible yet challenging trail, the West Coast Trail is famous for its rugged beach and rainforest trails, man-made ladders through the trees, and rare wildlife.
4. Hike the rainforest
Hike the Pacific Rim National Park for a wonderful look at some temperate rainforests on Vancouver Island. It's one of the most popular parks in Canada, home to Western Red Cedars, Pacific Silver Firs, and tons of wildlife including deer, wolves, bears, and cougars. The Long Beach area is one of the most accessible places for hiking, but the sand dunes behind Wickaninnish Beach on the South Beach Trail are also worth the trek.
5. Explore Calgary
Often skipped over by travelers since it's not on the coast, Calgary actually has a lot to offer when it comes to free and low-cost activities. Have a picnic in one of its many parks, go rollerblading, watch a hockey game, or head up to the top of the surrounding peaks. There's great hiking, kayaking, skiing, water rafting, and camping here and you can easily rent a bike and explore the city via its many bike paths. Although it's been long dismissed as an oil town, it's one of the liveliest cities in Canada.
6. Visit the galleries of Toronto
Toronto has some of the best museums and galleries in the country, so take a day or two to admire the art of the city. The Royal Ontario Museum (ROM) and the Art Gallery of Ontario (AGO) are the two most famous art museums, but there are a plethora of smaller, specialty galleries too, like the Textiles Museum of Canada and the Museum of Contemporary Art. Galleries often offer discounts on certain days of the week, so check before you go to save some cash.
7. Take a road trip
This huge country is best explored by car or RV. It's the ideal way to find yourself in tiny little towns, majestic mountains, amazing countryside, and plenty of off-the-beaten-track places. If you have a lot of time, this is your best and cheapest option to see the country. The Trans-Canada Highway stretches from coast to coast, making a road trip relatively easy to plan. Just keep in mind that the weather can be unpredictable (especially in the winter). Of course, you'll have to keep your eyes peeled for wildlife and you'll want to be prepared for long stretches of driving without any rest stops or gas stations. However, it's worth it — the changing landscapes and scenic vistas are out of this world! you could easily spend weeks or months touring the country and still barely scratch the surface. For the best car rental prices, use Discover Cars.
8. Stroll the nation's capital
Ottawa is a very easy city to explore on foot. Home to museums, art galleries, and plenty of shops, it's a charming city worth visiting for a couple days. You can take a tour of Parliament Hill (the historic buildings where the Canadian government operates) or cross the Ottawa River and visit Quebec (the great Museum of Civilization is just across the bridge). The Canadian War Museum and the National Gallery of Canada are two must-visit museums in Ottawa. Also, don't miss the busy Byward Market, and be sure to check out the craft breweries in Westboro. Try a beavertail (a sweet pastry with sugary toppings) when you're here!
9. Get off the beaten path in Nova Scotia
The locals boast that Nova Scotia is home to the friendliest people in Canada. They might be right. That, combined with over 100 beaches, picturesque lighthouses, great sailing, mouth-watering seafood (this area of Canada is the main fishing region), and a marvelous coastline, makes Nova Scotia an amazing place to visit in Canada. Plus, the province doesn't see lots of tourists so it's far less crowded and unspoiled compared to other regions. It's perfect for road trips and camping.
10. Admire Quebec City
Quebec City's Old Town offers cobblestone walkways, well-preserved 17th-century architecture, and the only North American fortress, the Citadel. The historical Quartier Petit Champlain is stunning and gives you an authentic French feeling with little cheese shops, bistros, creperies, and boutiques. It's especially magical in December as it's fully decorated with twinkling lights, snow-covered canopies, and lined with beautiful Christmas trees. In the warm weather, you can easily lose track of time wandering the streets admiring the flowers everywhere and colorful window shutters and storefronts. Don't forget to sample the local ice ciders, head out for drinks on Grande Allée, and explore the streets below the stunning Château Frontenac.
11. Visit Kelowna
Warm in the summer and mild in the winter, this glacial valley has some of the best weather in the entire country. It's no wonder that this is where many Canadians spend their vacations. There's a marina and a few golf courses, not to mention that the Okanagan Valley is home to Canada's best vineyards and wineries (a four-hour wine tour costs around 125 CAD). In the summer, Canadians rent fancy houseboats complete with waterslides to vacation on nearby Okanagan Lake. Overall, this is just a gorgeous slice of the country that shouldn't be missed.
12. Head north to Churchill, Manitoba
This might be a small town in the middle of nowhere, but it also happens to be the Polar Bear Capital of the World, the Beluga Whale Capital of the World, and one of the best places to view the Aurora Borealis. You can ride in a tundra buggy (a special bus raised on giant wheels to keep you out of reach from polar bears) and head out on the open plains to see polar bears in their natural habitats. Mother nature is alive and thriving here. Day tours in a tundra buggy during the summer start at around 250 CAD, including lunch.
13. See the iconic Niagara Falls
This is one of the most visited attractions on the entire continent. You can never imagine how big it is until you see it up close (you never envision so much mist either). To see it up close, on a boat tour and head out into the waterfalls (be prepared to get soaked). Walks runs a daily boat tour that has exclusive access to the best spots and includes access to behind the falls (tours are 107 CAD). The town itself is touristy and cheesy so don't spend more than a day or two (it's fun for kids though).
14. Get lost in the Yukon
The Yukon is the perfect place to get your nature fix. The chances of seeing a bear, elk, or deer are incredibly high (or you can tour the Yukon Wildlife Preserve, where you're guaranteed to see them). Go hiking in Tombstone Territorial Park, soak in a mineral hot pool at the Takhini Hot Springs, or swing by the Sign Post Forest with its unique collection of over 77,000 signposts. Hardly anyone ever visits the Yukon as visitors tend to stick to the major cities in the south of the country. Because of that, you'll find yourself surrounded by unspoiled nature.

For more information on specific cities in Canada, check out these guides:
Canada Travel Costs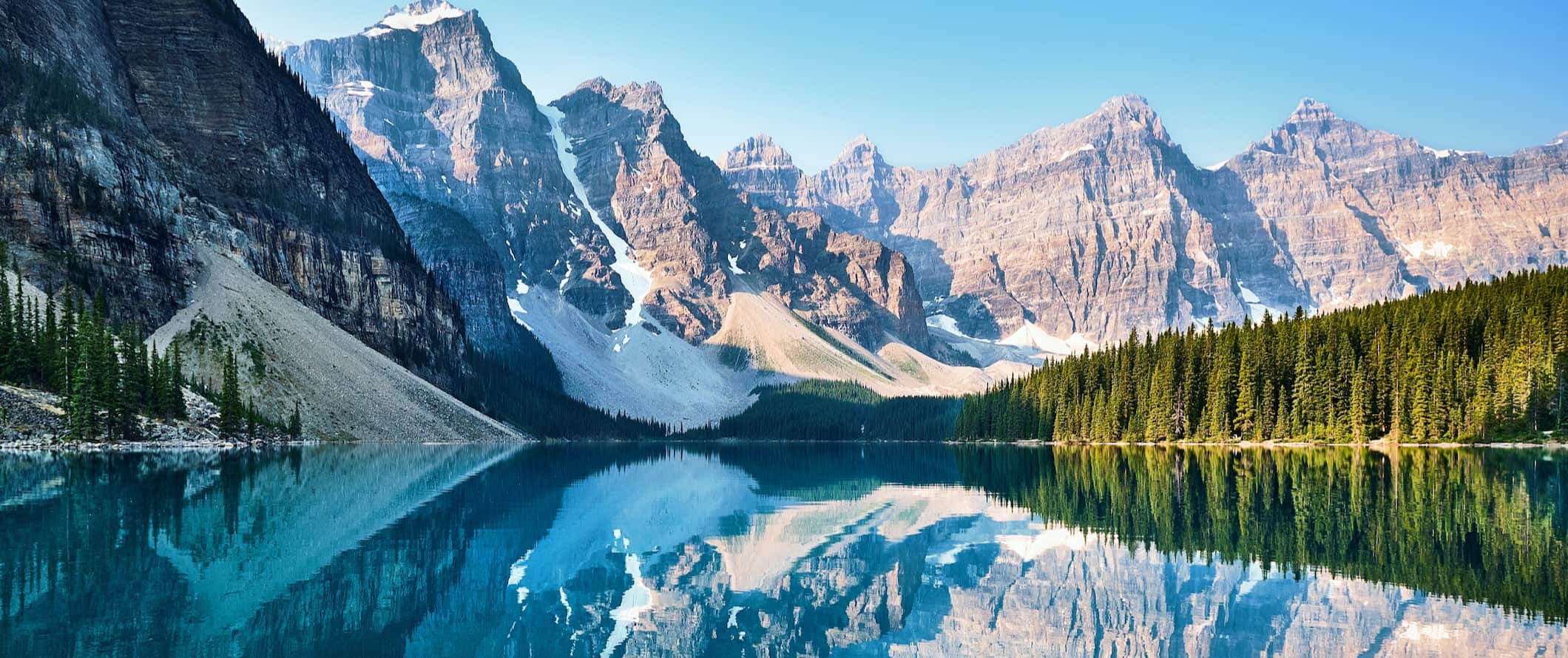 Accommodation – Rates vary a lot depending on what city you're staying in. On average, you'll end up paying 35-45 CAD per night for a dorm room at a hostel. Expect to pay at least 90-120 CAD for a budget hotel room. Prices rise drastically in larger cities (notably Vancouver, Toronto, and Ottawa).
Airbnb is available across the country, rivaling budget hotels for price and convenience. Expect to pay an average of 60-90 CAD per night for a private room, while entire homes/apartments start around 100 CAD. Keep in mind that many smaller towns won't have many options. However, there are usually locally owned hotels or motels that are generally quite cheap. Also, Airbnb prices can double (or triple) when not booked in advance so book early.
If camping is your thing, you'll have plenty of options across the country. Prices vary depending on the grounds but expect to pay between 25-35 CAD per night for a basic pitch for two people. Many of the major national and provincial campgrounds sell out early in the summer, so be sure to book in advance during the peak season (June-August).
Food – Overall, the food here is a collage of dishes from other cultures, owing to the country's diverse history of immigration. On the coasts, seafood is king while the prairies have more of a meat and potatoes diet. Be sure to sample some of Canada's famous staples like poutine (fries with gravy and cheese curds), beaver tails (fried dough with maple syrup), Canadian bacon, and the oddly tasty ketchup chips.
Overall, food can be inexpensive if you stick to cooking for yourself, eating street food, and dining at cheap fast-food places. Cheap sandwich shops and fast food are your best bet, usually costing less than 13 CAD per meal.
Pizzas cost 15-20 CAD while Asian food is usually 10-15 CAD for a main dish.
A meal out at a casual restaurant costs 20-35 CAD for a main dish and a drink. Casual fine dining costs double that.
Beer is around 7 CAD while a latte/cappuccino is around 4.60 CAD. Bottled water costs 2 CAD.
If you cook your own food, expect to pay 50-75 CAD per week for groceries. This gets you basic staples like rice, pasta, veggies, and some meat or fish.
Backpacking Canada Suggested Budgets
How much does it cost to visit Canada? Well, it's complicated. How much you spend largely depends on where in Canada you're going to visit. For example, Canada's biggest cities like Toronto, Ottawa, and Vancouver are considerably more expensive than the smaller ones (like Halifax, St. John's, and Quebec City). The rural areas are even cheaper but getting around costs more as you may need to rent a car or take expensive buses.
On a backpacking budget, you should plan to spend around 70 CAD per day. This assumes you're staying in a hostel dorm, cooking all your meals, using public transportation, limiting your drinking, and sticking to free activities like hiking and enjoying nature.
On a mid-range budget of 185 CAD per day, you can stay in a private Airbnb, take buses between destinations, eat out for most meals, enjoy a few drinks, and do more paid activities like visiting museums or taking a food or wine tour.
On a "luxury" budget of 310 CAD per day or more, you can stay in a hotel, eat out for all your meals, drink more, rent a car to get around, and do whatever tours and activities you want. This is just the ground floor for luxury though, the sky is the limit!
Accommodation
Food
Transportation
Attractions
Average Daily Cost
Backpacker
35
15
10
10
70
Mid-Range
90
50
20
25
185
Canada Travel Guide: Money-Saving Tips
Given the size of Canada, there are plenty of ways to save money when you travel, but it varies by region (as I've been repeating). The general tips below can help but for specific tips visit our city guides!
Stay with a local – As Canada is not the most budget-friendly destination owing to its inconvenient size, you'll be able to cut down on your costs by using Couchsurfing. While not huge in smaller towns, you won't have a hard time finding a host in the major cities. Just be sure to plan ahead during the summer as that is prime tourist season and it's much harder to find a host then.
Enjoy outdoor summer festivals – Since Canadians are stuck indoors all winter, they love to make the most of hot days by packing in lots of festivals into the short summer. Many of these, like Heritage Days (Edmonton), Kits Days (Vancouver), and Caribana (Toronto), are free. Check out upcoming events online by visiting the local tourism board's website.
Embrace the outdoors – A vast country with a relatively minuscule population leaves lots of potential for outdoor activities. Rent a pair of cross-country skis or snowshoes in the winter and enjoy the free use of many trails (versus expensive downhill lift passes). In the summer, you can bike, hike, kayak, or canoe. The cost of most equipment rentals is around 25-100 CAD for a day, and you can explore many areas at no further cost.
Take the bus – Megabus runs in Ontario and Quebec (with connections into the U.S., including NYC). You can find tickets for as little as 1 CAD if booked in advance. This is the most affordable way to get between Toronto and Montreal (or into the U.S.).
Use ride-sharing services – If you are going to be traveling between cities or provinces, keep an eye out for people sharing their vehicles. Craigslist, Couchsurfing, Kangaride, and Facebook all have ride-share pages for most major cities. If you can find someone traveling in your direction you can tag along and share the cost of gas.
Eat street food – Every major Canadian city has plenty of street vendors selling hot dogs, sausages, and veggie dogs for as little as 3 CAD. You won't find a cheaper lunch!
Take a free walking tour – Most major cities in Canada offer free walking tours. They are a great way to explore and get a feel for each location and its history. Most last a couple of hours and don't need to be booked in advance. Just remember to tip your guide at the end!
Buy gas on native reserves – If you are driving around the country, keep your eyes peeled for native reserves — they are the cheapest places to buy gas in Canada. With lower taxes, you'll find gas prices significantly cheaper than anywhere else. They are also great places to stop and experience the vibrant cultures of Canada's First People.
Bring a water bottle – The tap water here is safe to drink so bring a reusable water bottle to save money. LifeStraw makes a reusable bottle with a built-in filter to ensure your water is always safe and clean.
Where to Stay in Canada
Hostels are not that plentiful across Canada, but generally, they're high quality and clean. Here are my suggested places to stay in Canada:
How to Get Around Canada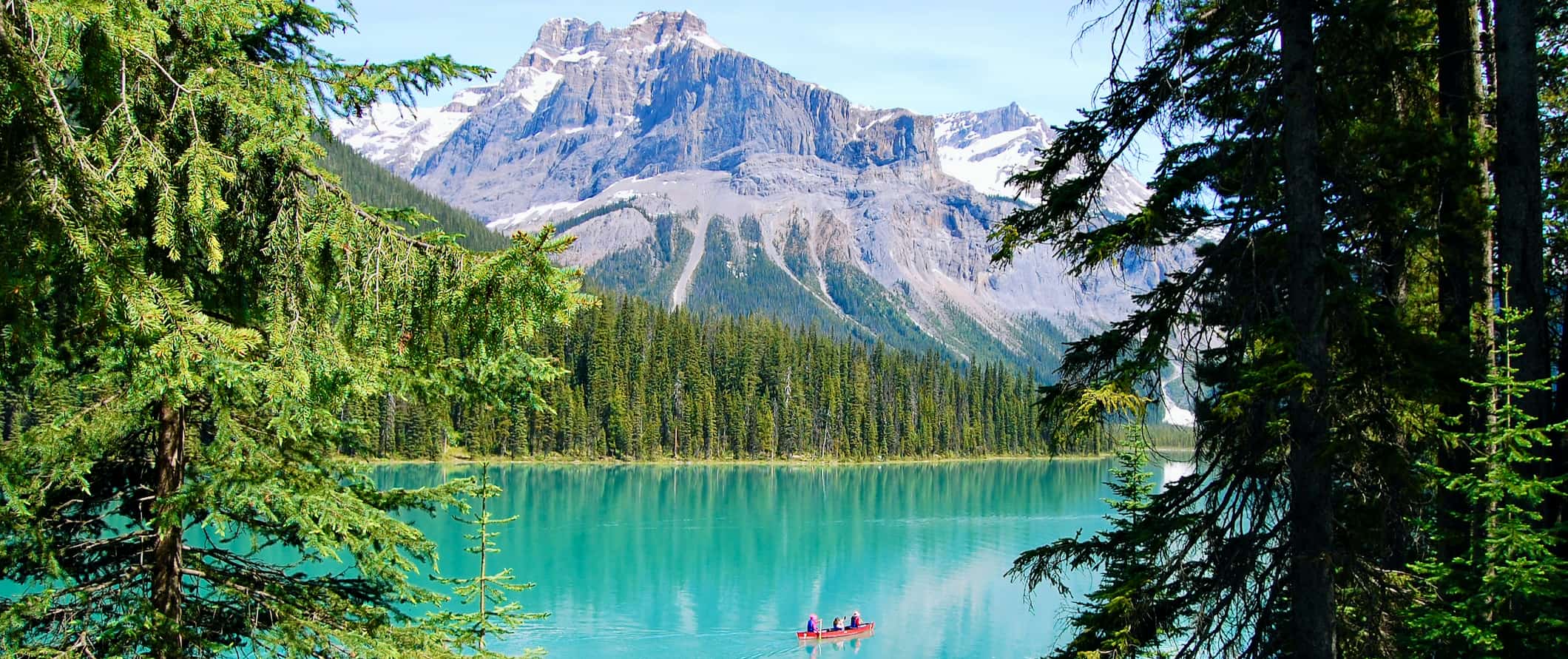 Public transportation – Within city limits you'll find great public transportation networks. Toronto and Montreal are the only two cities in Canada with subway systems (although Vancouver has SkyTrain), but even the smallest Canadian cities have extensive bus routes. It usually costs about 3.25 CAD for a one-way ticket.
Larger cities have passes designed for tourists to make the most of the metro system. For example, Toronto has a daily pass for unlimited travel for 13.50 CAD.
Bus – There's no singular country-wide bus system here. Instead, regional operators vary per location. Megabus is the cheapest option when it comes to traveling between cities in Ontario and Quebec. Fares can be as low as 1 CAD if booked in advance. Red Arrow is primarily an Alberta coach line. On the east coast, Maritime Bus is the main coach company (except in Newfoundland where it's DRL Group).
Toronto to Ottawa costs about 30-50 CAD with Flixbus, while Ottawa to Montreal is around 35-50 CAD. A longer ride — like the 13-hour drive from Calgary to Vancouver — costs around 125-165 CAD.
Train – There is a train service (VIA Rail) that runs from coast to coast and is very scenic, albeit not cheap. Many train routes are currently suspended or running with limited space due to COVID-19, meaning that journeys take even longer. It takes over 24 hours to get from Halifax to Ottawa, costing about 150-170 CAD. On the other hand, shorter routes like between Montreal and Quebec City (a 3.5-hour journey) are more affordable and start at 36 CAD.
Flying – As your last alternative, you can fly, but since the country has only two major airlines (WestJet and Air Canada) prices are often high. Round-trip flights from Toronto to Vancouver usually start at around 200 CAD when booked early but they can easily cost triple that price. Round-trip from Ottawa to Calgary is around 270 CAD, but again, this is when booked in advance. Expect to pay at least double that price if you don't book early.
Overall, flying is worthwhile only if you want to see specific cities and have limited time. For shorter routes (like Montreal to Ottawa) you'll save a lot of money if you just take the bus or train.
Car Rental – If you're going between provinces or staying a while in the country, consider renting a car for 35-50 CAD per day. This is one of the best, most convenient ways to get around the country — especially if you're interested in getting out of the cities and into Canada's wilderness (ideally if you have someone to share the cost with too).
For the best car rental prices, use Discover Cars.
Ridesharing – If you are traveling between cities or provinces, keep an eye out for people sharing their vehicle. Check these websites for rides:
Hitchhiking – Hitchhiking in Canada isn't super common but it's safe and legal. Be prepared for long bouts of no pick-ups, especially if you're traveling through more rural areas. Hitchwiki.org is an excellent resource for more information.
When to Go to Canada
Since Canada is such a large country, climate and temperature vary drastically from coast to coast. Canada has very defined seasons, and winter can be harsh and long in some places. For example, winters in the Northern Territories begin early and end late, and places like Newfoundland and Labrador can experience snow until late May.
On the other hand, winter in the Canadian Rockies is epic and people from all over the world flock to British Columbia and Alberta to hit the slopes around Whistler, Banff, and Revelstoke. Prepare for cold temperatures, though. In some places, like on the prairies, it can get as cold as -40°C (-40°F). In short, only visit in the winter if you're planning to do winter sports.
Summer in Canada is beautiful, but it's also the busiest time of year. June to the end of September is the main tourist season, with inflated prices and large crowds. On the other hand, the temperatures are lovely during this time, often in the high 20s°C (70s°F). There are music festivals galore and it's a great time to hike, bike, and explore the Great Lakes.
Shoulder season is also a fantastic time to visit Canada, although spring (March-June) can be quite wet. Fall (September-October) is highly recommended, as temperatures are still warm enough and the autumn foliage is really something special. Quebec and the Atlantic Provinces are well worth an autumn trek.
How to Stay Safe in Canada
Canada is a safe place to backpack and travel — even if you're traveling solo, and even as a solo female traveler. Violent attacks are rare and tend to be confined to certain areas (generally where drug and gang violence are a problem). You may encounter petty crime, like theft, around popular tourist landmarks, though that isn't super common. Nevertheless, always keep an eye on your belongings, especially while taking public transportation, just to be safe.
Solo female travelers should feel safe here, however, the standard precautions apply (never leave your drink unattended at the bar, never walk home alone intoxicated, etc.).
If visiting in the winter, dress warmly. It gets so cold here that people literally freeze to death so take precautions and always keep an eye on the forecast.
If you're going out hiking, always check the weather beforehand and ensure you have enough water. Bring sunscreen and a hat too. It can get humid here!
Canada's cannabis legalization has a whole lot of rules and restrictions. The CBC has a great outline on everything you need to know if you're thinking of consuming cannabis while in Canada.
Scams here are rare, but it never hurts to be prepared. Read about common travel scams to avoid here if you're worried about getting ripped off.
If you experience an emergency, dial 911 for assistance.
The most important piece of advice I can offer is to purchase good travel insurance. Travel insurance will protect you against illness, injury, theft, and cancellations. It's comprehensive protection in case anything goes wrong. I never go on a trip without it as I've had to use it many times in the past. You can use the widget below to find the policy right for you:
Canada Travel Guide: The Best Booking Resources
These are my favorite companies to use when I travel. They consistently have the best deals, offer world-class customer service and great value, and overall, are better than their competitors. They are the companies I use the most and are always the starting point in my search for travel deals.
Skyscanner – Skyscanner is my favorite flight search engine. They search small websites and budget airlines that larger search sites tend to miss. They are hands down the number one place to start.
Hostelworld – This is the best hostel accommodation site out there with the largest inventory, best search interface, and widest availability.
Booking.com – The best all around booking site that constantly provides the cheapest and lowest rates. They have the widest selection of budget accommodation. In all my tests, they've always had the cheapest rates out of all the booking websites.
Get Your Guide – Get Your Guide is a huge online marketplace for tours and excursions. They have tons of tour options available in cities all around the world, including everything from cooking classes, walking tours, street art lessons, and more!
SafetyWing – Safety Wing offers convenient and affordable plans tailored to digital nomads and long-term travelers. They have cheap monthly plans, great customer service, and an easy-to-use claims process that makes it perfect for those on the road.
LifeStraw – My go-to company for reusable water bottles with built-in filters so you can ensure your drinking water is always clean and safe.
Unbound Merino – They make lightweight, durable, easy-to-clean travel clothing.
Top Travel Credit Cards – Points are the best way to cut down travel expenses. Here's my favorite point earning credit cards so you can get free travel!
Canada Travel Guide: Related Articles
Want more info? Check out all the articles I've written on Canada travel and continue planning your trip: