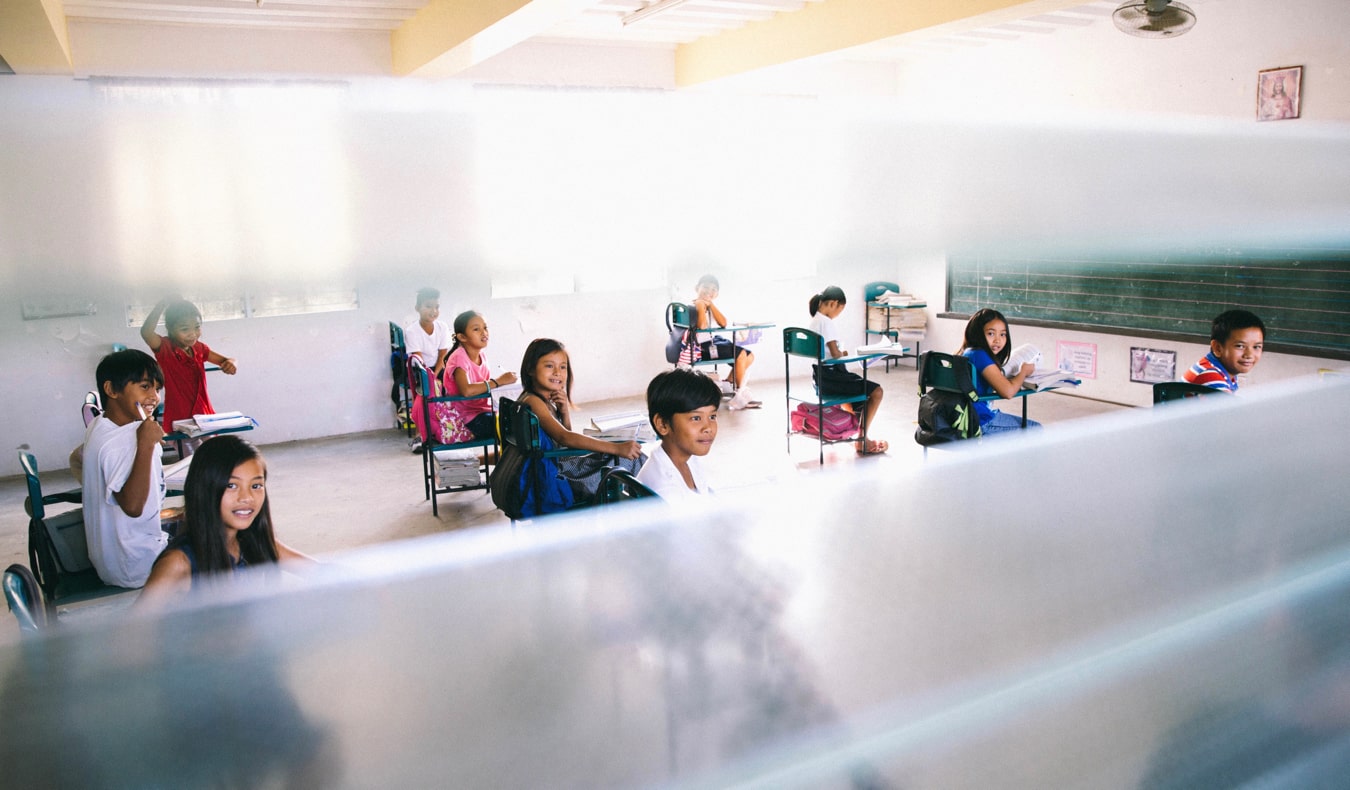 Posted: 2/19/22 | February 19th, 2022
One of the best ways to make money overseas is to teach English. Dozens of countries all around the world are always on the hunt for qualified English teachers, providing a steady income for travelers looking to pad their bank account in between trips.
Of course, teaching English abroad is also a valuable, enriching job in and of itself. Not only do you get to enjoy expat life in a far-flung destination but you get to help a community and the people who live in it while gaining valuable work and life experience. It's a win-win!
In order to find a teaching position abroad, you'll need to take a TEFL course first. TEFL stands for "Teaching English as a Foreign Language." It's a certificate program that teaches you how to teach English as a foreign language. (While you can find jobs without a TEFL certificate, they will be few and far between.)
TEFL programs are offered online and in person all around the world; prices vary depending on where you enroll. Just like there are thousands of universities that offer bachelor's degrees, there are thousands of companies that offer a certificate called "TEFL."
Since there can be a lot of competition for teaching positions, you'll want to make sure you enroll in a reputable program that will teach you the skills you need — not only to find a job but to succeed at it.
To help you get started, I've made a list of the top six TEFL programs. Having taught overseas in both Thailand and Taiwan (and having studied to be a history teacher myself), I can tell you not all programs are created equal!
1. i-to-i
When it comes to online TEFL courses, i-to-i is one of the best. It's a basic online TEFL course that gives you 120 hours of study and costs $139 USD, making it one of the most affordable on the market. If you're not 100% sure teaching overseas is for you, this course would be the best for testing the waters.
i-to-i also offers a 180-hour course with additional content on teaching young students and teaching grammar (because let's face it, most of us native speakers are terrible at grammar). It also has 300-hour courses, TESOL-equivalent courses, and more. (See below for more about TESOL.)
If you're new to teaching and want to see if it's for you, this is the company I'd suggest you start with — especially if you're on a budget. That said, since it's all online, you'll need to make sure you have the self-discipline to put in the work.

2. myTEFL
This is another affordable (but reputable) TEFL program. myTEFL offers a standard 120-hour program for $299 USD. In addition to all the online lessons and assignments, myTEFL will also provide you with a letter of recommendation upon completion, as well as assist you with finding a job.
You'll have three months to complete your course; however, you'll also get an additional six months of access to the content so that you can use it as a resource once you start teaching. Super helpful when you're still finding your legs as a teacher! They also offer hands-on tutoring and donate to charity for every enrolment. It's one of the best companies out there!
For 50% off the price of your course, use the code "matt50" at check out!

3. International TEFL Academy
If you're looking for a TEFL course that features in-classroom training, the International TEFL Academy is probably the best on the market. This is the most thorough and interactive course that you can get without physically being in a classroom for four weeks.
The 170-hour online course is a fully interactive, collegiate-level course taught by a university-level professor. It comes with 150 hours of coursework and 20 hours of student teaching. The course takes about 11 weeks, and you can expect to spend 10-12 hours a week on your coursework. The course is $1,399 USD.
While it is interactive, it's not taught in real-time, so you can log in at any time to take your classes and do your coursework. Just make sure you meet your weekly assignment deadlines!

4. Vantage
This 120-hour TEFL course is based in Thailand, making it a convenient option if you're already traveling in Southeast Asia and are considering teaching English.
Vantage focuses on preparing you to teach in Thailand, though it also has a specific course for teaching in China that guarantees a job upon completion. If you're looking to teach in either country, this is the best program for you.
Vantage offers both an in-person, four-week course and a hybrid course comprising both online training and an in-class practicum (in Bangkok). Prices start at $1,295 USD.
While expensive, in-classroom experience is invaluable. If you have the money, it's a worthwhile investment.

5. International TEFL and TESOL Training (ITTT)
ITTT has a wide variety of online courses, ranging from a bare-bones 60-hour courses to comprehensive 470-hour courses. Its main 120-hour online TEFL course covers all the basics and costs $239 USD.
However, for an additional $110 USD, ITTT also offers the option of having a tutor to help you progress through the course. If you're new to teaching and serious about finding a job, I'd suggest the tutor option. Having someone to help you progress through the course will ensure that you'll get the most out of the course and better prepare you for the job ahead.

6. The TEFL Academy
What I like about The TEFL Academy is that they have a ton of in-person locations where you can get hands-on experience. They run dozens of monthly courses in both Europe and North America, making it super convenient to get valuable classroom experience. They also have a 10-hour online practicum course which is a great way to get even more teaching experience before you head out into the world. To top it all off, their comprehensive 168-hour masterclass (which costs $400 USD) includes 6 months of access to their online resources, a helpful perk for when you get on the ground and are teaching.

A Note on TESOL/CELTA Courses
In addition to the TEFL course, there are also TESOL (Teaching English to Speakers of Other Languages) and CELTA (Certificate in English Language Teaching to Adults) courses. These are essentially the same thing: programs focused on learning to teach English to adults. CELTA is Cambridge University's branded version of the TESOL and the most in-depth (and most expensive) such course on the market.
Unless you specifically want to work with adults or are certain you want to start a career teaching English, I would stick with just taking a TEFL course. You can always upgrade later if you decide to continue teaching.

TEFL Frequently Asked Questions
How long are most TEFL courses?
Most TEFL courses are 120 hours long. They usually last a few weeks to a few months, depending on the schedule. While some courses can be shorter, employers prefer teachers with at least 100 hours of training.
Are TEFL courses done online or in-person?
Most TEFL courses are done online, though the best courses also include some in-person classroom time.
How much do TEFL courses cost?
TEFL courses start at around $150 USD and can cost as much as $2,000 USD, depending on how much in-class time is included.
Should I do a TESOL or CELTA course instead?
A TESOL or CELTA course is specifically for those looking to teach English to adults. Unless you specifically want to teach adults or are looking to start a career (rather than having just a temporary job), I would stick with a TEFL course.
That said, some TESOL courses are essentially the same as TEFL courses and they are marketed together. For those courses, either a TEFL or TESOL will suffice since the course content is the same.
CELTA courses, however, are much more intensive and expensive, usually $2,000-2,800 USD. They are specifically for teaching adults.
Do I need a bachelor's degree?
Having a degree is necessary for some TEFL programs, but not all of them. However, it will give you an advantage in the hiring process and when negotiating a salary.
Here's an infographic from The TEFL Academy with monthly salaries for teachers with a TEFL but not a bachelor's degree.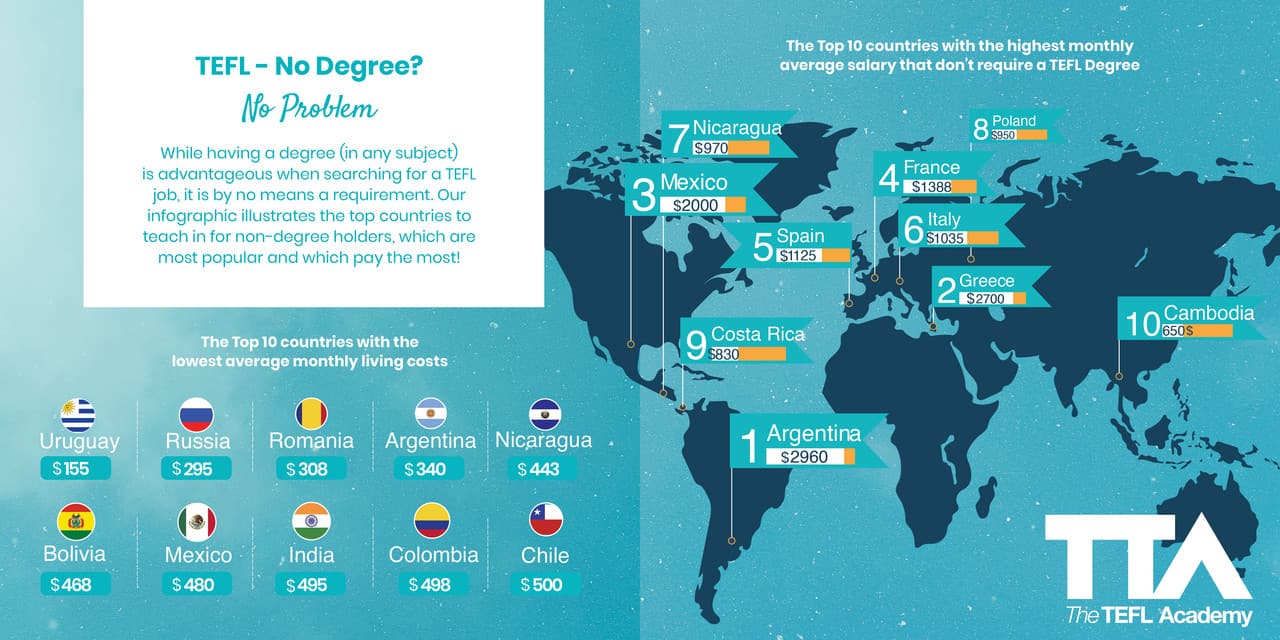 ***
Whether you're looking to earn money to travel or want to start a new career, teaching English provides amazing opportunities for travel as well as personal and professional development.
By investing in a TEFL course you'll be much better positioned to get hired in a country of your choosing. Not only that but you'll have the skills and confidence to succeed on a day-to-day basis.
Teaching English abroad is an incredibly rewarding job and one that I've found enriches your travels. I can't recommend it enough!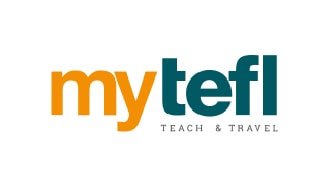 myTEFL is the world's premier TEFL program, with over 40 years of TEFL experience in the industry. Their accredited programs are hands-on and in-depth, giving you the skills and experience you need to land a high-paying job teaching English overseas. Click here to learn more and start your TEFL journey today! (Use code "matt50" for 50% off!)
Book Your Trip: Logistical Tips and Tricks
Book Your Flight
Find a cheap flight by using Skyscanner. It's my favorite search engine because it searches websites and airlines around the globe so you always know no stone is being left unturned.
Book Your Accommodation
You can book your hostel with Hostelworld. If you want to stay somewhere other than a hostel, use Booking.com as it consistently returns the cheapest rates for guesthouses and hotels.
Don't Forget Travel Insurance
Travel insurance will protect you against illness, injury, theft, and cancellations. It's comprehensive protection in case anything goes wrong. I never go on a trip without it as I've had to use it many times in the past. My favorite companies that offer the best service and value are:
Want to Travel for Free?
Travel credit cards allow you to earn points that can be redeemed for free flights and accommodation — all without any extra spending. Check out my guide to picking the right card and my current favorites to get started and see the latest best deals.
Need Help Finding Activities for Your Trip?
Get Your Guide is a huge online marketplace where you can find cool walking tours, fun excursions, skip-the-line tickets, private guides, and more.
Ready to Book Your Trip?
Check out my resource page for the best companies to use when you travel. I list all the ones I use when I travel. They are the best in class and you can't go wrong using them on your trip.
Infographic courtesy of The TEFL Academy