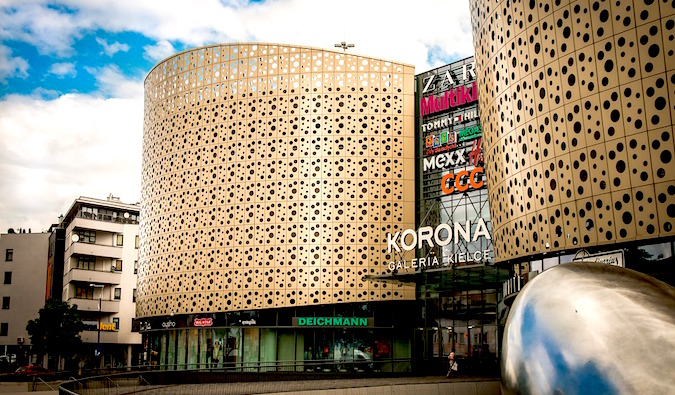 Updated: 1/19/19 | Originally Posted: 11/23/2009
When most people travel, they open their guidebook and visit the major tourist spots listed. In Paris, we go to the Louvre and the Eiffel tower. In Amsterdam, we see the Van Gogh museum. In New York, Times Square. In Sydney, the Opera House. In Peru, Machu Picchu. In Bangkok, the Grand Palace.
You get the idea.
Now, big destinations are big for a reason. They are fantastic. They are beautiful. They inspire us. Sure, they may be touristy and expensive, but they are worth the visit.
Whenever I visit someplace new, I tend to walk around a lot. A real lot. I wander streets and alleys and turn myself all around because you never know what you will find just around the next corner. One recent walking adventure brought me little girls singing ABBA on the streets of Stockholm. (They were really good.)
Aimless wandering is a wonderful way to see locals and their daily lives away from all those tourist destinations. It gives you a great sense of place.
But there are two often overlooked places that tell us about the lives of locals that travelers skip over and I love visiting: supermarkets and malls.
These two places are where the locals go shopping, spend an afternoon, relax, and do errands. In short, it's where everyday life happens.
Shopping Malls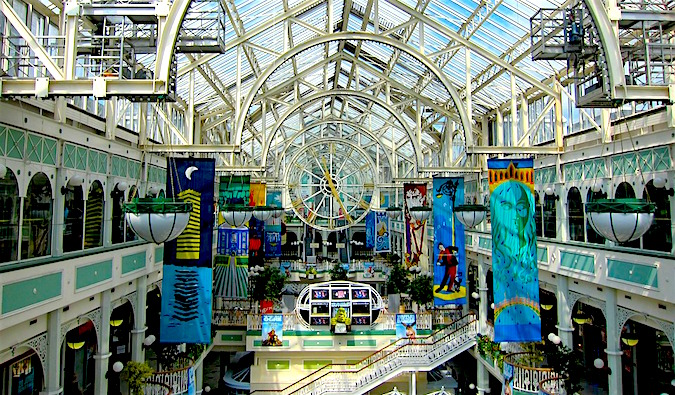 It may be hard to think of a mall as a cultural place, but let's think outside the box for a moment. For starters, there are no tourists. Very rarely are you seeing camera toting tourists or tours around the malls. I still never see them, especially if I visit a mall outside the city center. I mean why would someone go to a mall? No reason, right?
Roaming malls can tell you a lot about the place you are visiting. What type of stores do they like? What fashions? What kind of fast food do they prefer? Do they like big box stores or small boutiques? Malls also give you an idea of the cost of living because you can see how much goods cost.
Once in Italy, I saw a sign that read "XXL Available- American size." That told me two things about Italy: there was a clear perception that Americans were very fat, and, that in Italy, fat wasn't considered an Italian thing.
Go shopping in Stockholm, and you'll see a lot of trendy, high-end or fast fashion. They keep it sleek. In Paris, you don't see big Gaps and Abecrombies — you see top of the line fashion or small boutique shops.
Or watch the displays and activities they have going on for families!
Malls give you a window into material lives of people and the material stuff they value. What value people place on "stuff" is as cultural as seeing the type of architecture in their buildings they enjoy.
Supermarkets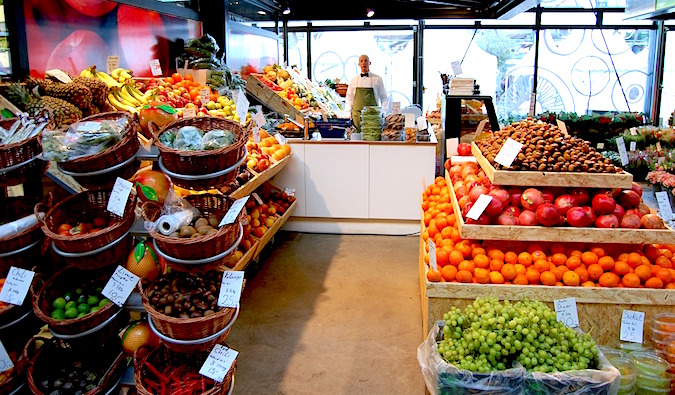 Supermarkets are another amazing place to spot culture. How people eat, what they eat, and what they don't eat tells much about how they view food, life, and health. In America, our emphasis on big, quick, and easy shows that we aren't foodies as a culture. Food isn't as important as speed. We eat a lot of fast food, prepared meals, and on the go food. In France, however, food quality is important. French citizens living in Brussels drive back to France to get good French food. Every other street has small food shops — little stores for fish, pastries, fruits, and bread. Food is consumed for taste, not convenience.
Going to the supermarket answers a lot of questions. What kind of food do people like? What are the local delicacies? You see a lot of fish in Scandinavia, lots of different meats in Austria, packed shelves of wine in France, and a wide vegetable and cured meat section in Italy. In Bangkok, you see a lot of prepared meals. All around the world, the emphasis on food is different.
Food is such an integral part of culture that no visit to any country should be without a visit to a supermarket. I'm always blown away when I go to them because I learn more about how people live their lives and what they value than I learn from any trip to a monument.
***
Travelers always hit the obvious tourist sites, but malls and supermarkets offer you something different, unique, and local. If travel is about getting to know the places you go to and peering into the lives of its citizens, then watching people go about their daily lives at malls and supermarkets is a great way to do that.


Book Your Trip: Logistical Tips and Tricks
Book Your Flight
Find a cheap flight by using Skyscanner. It's my favorite search engine because it searches websites and airlines around the globe so you always know no stone is being left unturned.
Book Your Accommodation
You can book your hostel with Hostelworld. If you want to stay somewhere other than a hostel, use Booking.com as it consistently returns the cheapest rates for guesthouses and hotels.
Don't Forget Travel Insurance
Travel insurance will protect you against illness, injury, theft, and cancellations. It's comprehensive protection in case anything goes wrong. I never go on a trip without it as I've had to use it many times in the past. My favorite companies that offer the best service and value are:
Want to Travel for Free?
Travel credit cards allow you to earn points that can be redeemed for free flights and accommodation — all without any extra spending. Check out my guide to picking the right card and my current favorites to get started and see the latest best deals.
Ready to Book Your Trip?
Check out my resource page for the best companies to use when you travel. I list all the ones I use when I travel. They are the best in class and you can't go wrong using them on your trip.