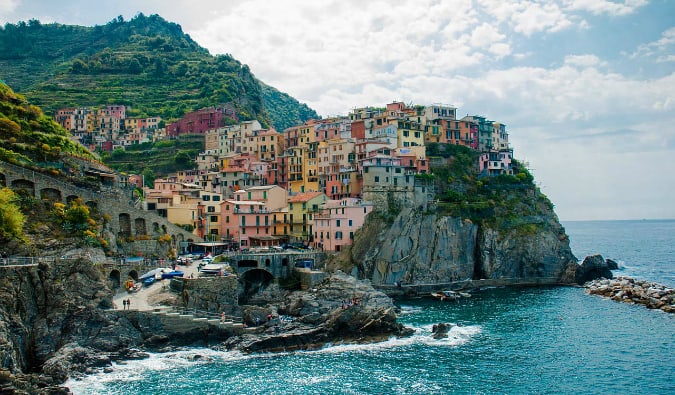 Updated: 03/25/19 | March 25th, 2019
I first came to Italy in 2006. It was one of the first stops on my just-begun round-the-world adventure. Italy was everything I thought it would be and more. If there was a country that lived up to the hype, it was Italy.
Backpacking around Italy, I spent most of my time in the north. Whenever I tried to get farther south, I always found an excuse to stay somewhere longer, and I never made it farther than Rome before previous plans dragged me north again towards Austria.
As the years went by, I often thought about returning. The wine, the food, the unexplored places. Italy called to me. This year I finally decided there'd been enough thinking and needed to be more doing. This summer's return to Europe would include Italy.
More importantly, this trip would include southern Italy, the place I could never quite seem to get to last time. But this time, it turned out I couldn't quite get there again.
My plan was to come into the south via Greece and work my way north to Rome. But that changed when G Adventures offered me a tour through northern Italy.
Starting in Venice, the trip would take through the Cinque Terre, Florence and, finally, Rome.
Eager to do the tour, I changed my plans and headed to Venice.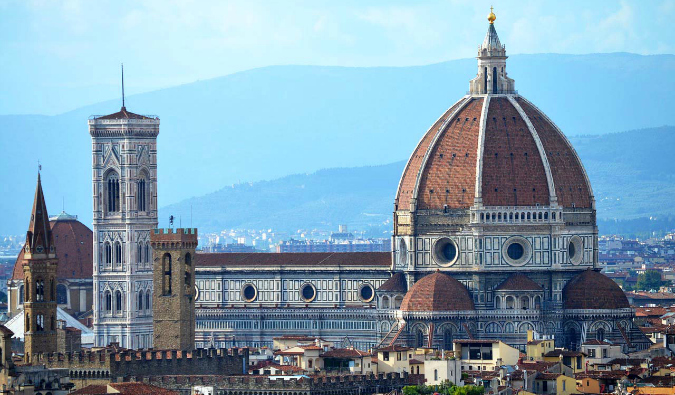 While the tour used local transportation, local hotels, and had a mix of personal time and group activities, the trip moved too quickly for me. I like to spend more time in places than the few days we had at each destination. But the tour wasn't for me. It was for the others who booked the trip. I was just an add-on. The others on the trip had a limited time in Italy, so for them, the trip was perfect.
While the trip wasn't the south, it gave me a chance to rediscover all the cities I'd visited years back.
In Venice, I met up with travel writer Lara Dunston, who I interviewed years back. She brought me to some local markets and introduced me to a restaurateur, who gave a lesson on Venice seafood and picking fish at the market. I got to marvel at the buildings and explore areas without tourist menus, where prices drop in half and crowds don't get in your way.
My first visit to Venice left me with a lukewarm impression, but seeing it again a second left me realizing just how wonderful the city really is.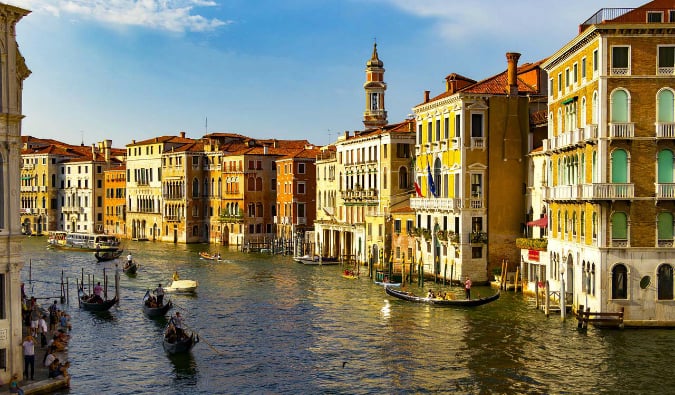 In Florence, a Twitter follower of mine gave me a market tour. I learned all about the local meats, wine, cheese, and spices. I even bought myself an old bottle of wine to celebrate someday in the distant future. I went to bars devoid of tourists, finally explored the Uffizi (overrated), and wandered streets far away from the center. I revisited my favorite gelato place so many times, they knew my name before I left.
In the Cinque Terre, I hiked the hard trails I missed the first time. I explored the places I loved before, ate at some restaurants, and played guide to some of my tour group members. The Cinque Terre is one of the most beautiful places on Earth and if I could live anywhere in Italy, it just might be there.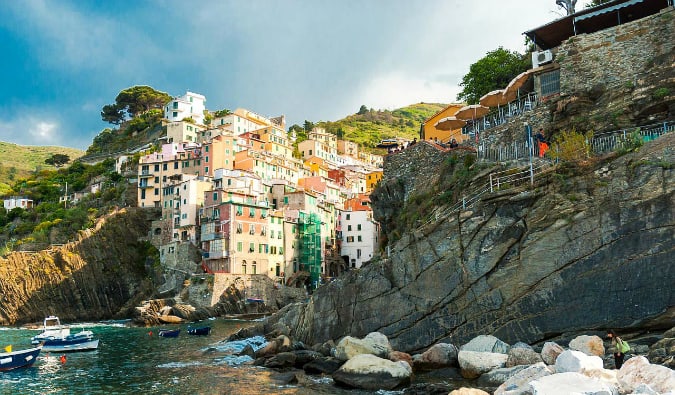 In Rome, I saw the Sistine Chapel, went underground, finally found some sushi, and visited my favorite spot, Trastevere. Instead of racing from site to site, I relaxed and hung out. I walked around and relaxed. I have fond memories of my first time in Rome.
I was with good friends and sometimes you remember places so well because of who you're with. I wasn't with them this time, and Rome drew me into it.
Traveling Italy for a second time allowed me to explore below the surfaces I only scratched the first time. And that's the beauty of returning to places you've been before. It gives you a chance to get a deeper sense of the place and culture.
We often race to new destinations, thinking only of the places we haven't been without considering the places we already have. Coming back to northern Italy wasn't part of the plan, but sometimes it's when you skip the plan that things work out.
And southern Italy? Well, I made it to Naples and Pompeii, but that's another story.
Book Your Trip to Italy: Logistical Tips and Tricks
Book Your Flight
Use Skyscanner or Momondo to find a cheap flight. They are my two favorite search engines because they search websites and airlines around the globe so you always know no stone is left unturned. Start with Skyscanner first though because they have the biggest reach!
Book Your Train
ItaliaRail is a great resource to use when planning your trip via train around Italy. You can compare prices, routes, and schedules and save up to 60% on your tickets.
Book Your Accommodation
You can book your hostel with Hostelworld as they have the biggest inventory and best deals. If you want to stay somewhere other than a hostel, use Booking.com as they consistently return the cheapest rates for guesthouses and cheap hotels. My favorite places to stay are:
Don't Forget Travel Insurance
Travel insurance will protect you against illness, injury, theft, and cancellations. It's comprehensive protection in case anything goes wrong. I never go on a trip without it as I've had to use it many times in the past. My favorite companies that offer the best service and value are:
Looking for the Best Companies to Save Money With?
Check out my resource page for the best companies to use when you travel. I list all the ones I use to save money when I'm on the road. They will save you money when you travel too.
Need a guide?
If you want a day tour experience in Italy, try Take Walks! What makes them so good is they get you inside access to attractions and places you can't get elsewhere. Their guides rock too!
Want more information on Italy?
Be sure to visit our robust destination guide on Italy for even more planning tips!