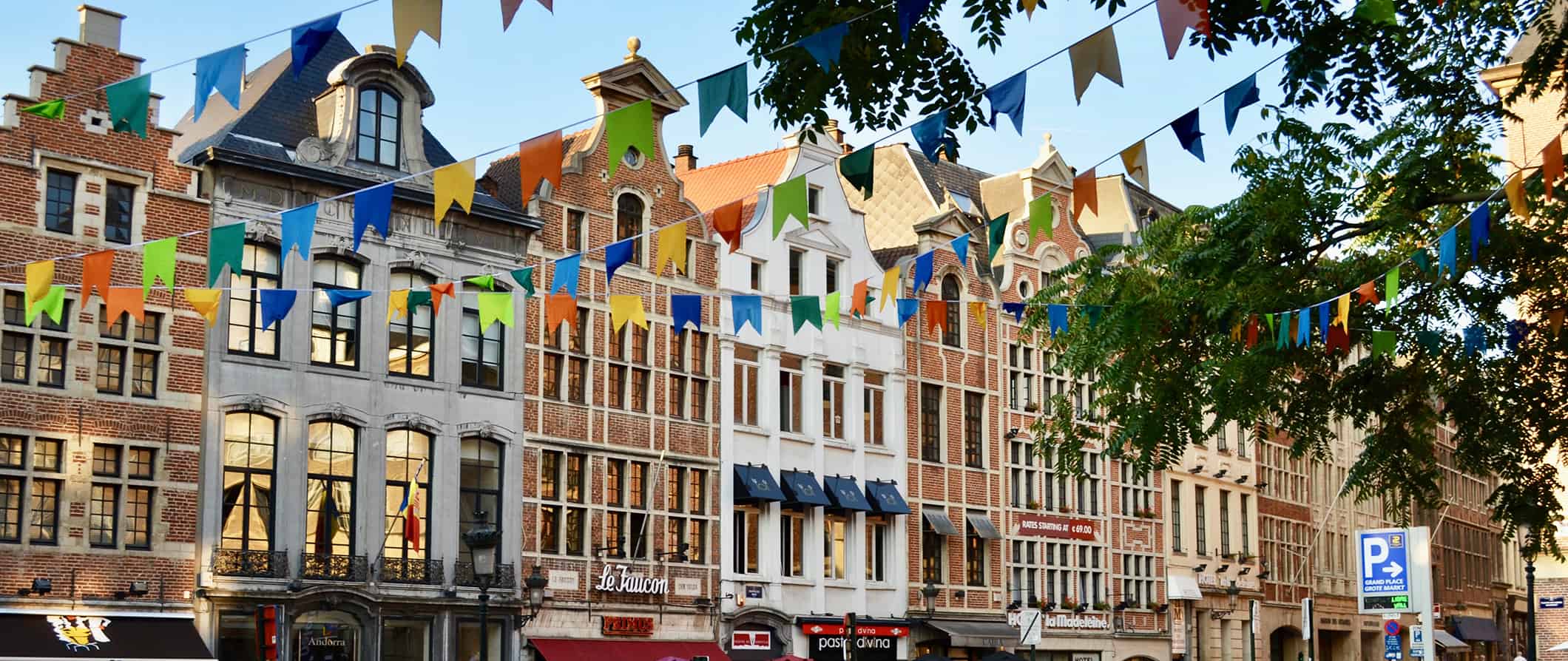 Brussels is a bit of an underdog city in Europe. As the center of the European Union, it can feel a bit "stuffy" at times but don't let that fool you: the city is picturesque and filled with a ton of delicious beer and food.
Most travelers backpack Brussels as they speed through to Paris or Amsterdam or other travelers just make it a stopover.
I think it deserves more time than that.
The architecture is striking, especially around the Grand Place where guildhalls and the opulent Town Hall frame a pedestrian concourse.
And we can't forget all the chocolate, waffles, frites, and beer that you're bound to eat in Brussels! With its countless restaurants and bars devoted to beer, Brussels is a foodie's dream.
Spend a couple of nights here. It will be worth it.
This Brussels travel guide can help you plan your trip, lower your costs, and give you things to see and do for your visit.

Brussels
Top 5 Things to See and Do in Brussels
1. Visit the European Parliament
Often considered the de facto capital of Europe, you can watch a parliamentary session in the debating chamber or tour the building when parliament isn't in session. Space is limited so book in advance. The parliament's website also has pocket guides available for free in case you'd rather just read the information yourself.
2. Hang out at Grand Place
Brussels' most popular tourist attraction is its Grand Place. This is the heart of the city and includes the Town Hall, the famous Breadhouse, and every two years, a huge carpet design made from flowers. Grand Place was also a declared a UNESCO World Heritage site in 1998. It's a bustling part of the Brussels, and a popular meeting spot for locals and travelers.
3. Visit St. Michael and Gudula Cathedral
Built in 1047, the Cathedral of St. Michael and St. Gudula is the official site of all royal Belgian weddings, funerals, and coronations. It houses a lot of medieval artifacts, including stained-glass windows donated by Charles V. Entrance is free but it's €3 EUR ($3.35 USD) to see the Romanesque crypt and €2 EUR ($2.25 USD) for the Treasury.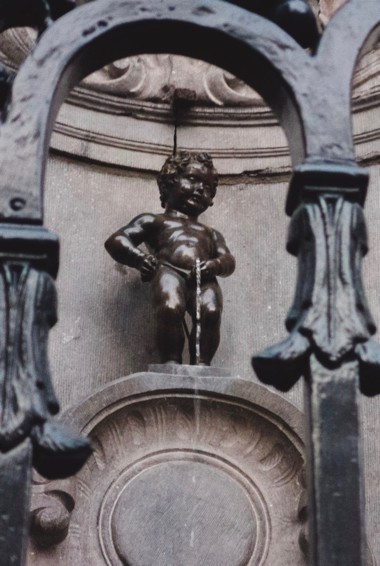 4. See Manneken Pis
Manneken Pis is a bronze sculpture fountain of a young boy urinating. It was put in place to distribute drinking water in the 15th century and now it's a local icon. Each day he wears a new costume. There is also Jeanneken Pis, which is of a little girl urinating (it is as weird as it sounds).
5. Drink beer at Delirium Café
This is easily the most famous bar in Brussels, thanks to its selection of more than 2,000 beers from around the world (it made the Guinness Book of World Records)! The brew their own beer as well, and the enormity of the menu draws a fun-loving, talkative crowd.
Other Things to See and Do in Brussels
1. Explore The Horta Museum
The Horta Museum was once the house of famous art nouveau architect, Victor Horta, who built the property in the late 1890s. It is a true example of the art nouveau style that made Horta one of the most acclaimed architects in Belgium. The unique orange-and-yellow glass ceiling and the detailed curlicues of the wrought iron railings are beautiful to see. Admission is €10 EUR ($11.20 USD), and the museum is open 2pm-5:30pm from Tuesday to Sunday.
2. See the Chinese Pavilion and Japanese Tower
Located at the end of the Royal Estate at Laeken, the oriental-style Chinese Pavilion and Japanese Tower were constructed between 1901-1910 on the orders of King Leopold. The pavilion has a museum dedicated to Chinese porcelain and furniture from the 17th and 18th centuries. NOTE: The Chinese Pavilion and Japanese Tower are currently closed due to safety reasons until further notice.
3. Learn about beer at the Cantillon Brewery
For just €9.50 EUR ($10.65 USD) you'll take a tour of one of Belgium's most famous breweries. Having opened over a hundred years ago, it's the last surviving lambic brewery in Brussels, and it still makes use of its original 19th-century equipment (including its barrels). The beer matures in its wine casks for up to three years. You get a free beer at the end.
4. Gorge at the Gare du Midi market
If you are in Brussels on a Sunday morning, there is no better place to be than the Gare du Midi Market. Being the third largest market in Europe, you can expect to find tasty food like crepes from North Africa, Mediterranean spices, meats, cheese, and pretty much any type of food you desire.
5. Eat chocolate
Aside from beer, one of Belgium's most famous exports is chocolate. Chocolatiers' shops dot the city, each with their unique recipes (and price tags). My favorite chocolate shop is Maison Pierre Marcolini, where Pierre Marcolini is the only chocolatier in the city to personally select the cocoa beans to roast himself. A close runner-up is Galler Chocolatier, where Jean Galler has perfected some interesting flavor combinations (including an apricot praline).
6. Learn some history at Waterloo
Just south of the city is Waterloo, the site of Napoleon's final battle against Europe in 1815. Although the fields are empty now, at the center of it all is the 40-meter high Lion's Mound, which you can climb to look out across the whole battlefield. There's also a visitor center where you can watch films, which explain the battle and what it meant for world history. The easiest way to get there from Brussels is by taking the bus (either the W or the 365).
7. See the views from the Basilique de Koekelberg
The Basilica of the Sacred Heart is the 5th largest church in the world, standing at 89 meters tall and measuring 167 meters long. It was built to celebrate the 75th anniversary of Belgium's independence, and King Leopold II laid the first stone in 1905. The art deco style contrast of its green dome against red terracotta stones is a striking sight, but the best part is the view over the city from the church's terrace. It costs €5 EUR ($6 USD) to reach it.
8. Hang out at the Grand Salon
The Grand Salon is a square ringed by old mansion houses, and there's a fun book and antique market during the weekend. The Gothic style Church of Notre Dame du Sablon can also be found here, but one of the best things to do is sit at a sidewalk cafe, and people watch.
9. Visit AutoWorld
Like cars? Good! AutoWorld is a car museum that has over 300 vintage European and American automobiles from the late 19th century to the seventies. Admission is €12 EUR ($13.50 USD) or €11 EUR ($12.35 USD) and it's open every day from 10am-5pm.
Brussels Travel Costs
Hostel prices – Beds in a six-person dorm in Brussels start at about €22 EUR ($25 USD), while a four-person dorm starts from €27 EUR ($30 USD). This is pretty consistent year-round, even during peak season. If you want to move outside the city center (about two miles/three kilometers) you can find beds from €18 EUR ($20 USD).
A private single room with a shared bathroom is from €55 EUR ($62 USD), while a single private with an ensuite bathroom is only slightly more expensive at €59 EUR ($66 USD) per night. A private double room is from €73 EUR ($82 USD). Free wifi and sometimes breakfast is included in these rates.
Budget hotel prices – Two-star hotels start at about €50 EUR ($55 USD) for a single room with a private bathroom. Most hotels offer free breakfast. A private double room is from €69 EUR ($77 USD).
Airbnb shared spaces (like a hostel dorm or common area) start at about €22 EUR ($25 USD), a night, while private rooms average about €62 EUR ($70 USD). Entire apartments average about €80 EUR ($90 USD) a night.
Average cost of food – Light meals at cafes (like a sandwich or a bowl of soup) cost around €12 EUR ($13.50 USD) and fast food (think McDonald's) costs about the same. A meal in a restaurant, especially in the town square, will cost between €25-30 EUR ($28-34 USD) for food and drinks.
If you want to cook your meals, there are some great markets throughout the city. Expect to pay around €60 EUR ($75 USD) for a week's worth of groceries.
Backpacking Brussels Suggested Budgets
If you're backpacking here, expect to spend around €55 EUR ($62 USD) per day, which will cover a hostel dorm, cooking most of your meals, eating cheap food (like waffles and sandwiches), taking public transportation, a free walking tour, and one attraction a day. The city isn't cheap, so be careful with your spending.
On a mid-range budget of about €107 EUR ($120 USD) per day, you'll be able to get a two-star budget hotel or a private Airbnb room, more sit down restaurants, beer, maybe a bicycle rental, and a few paid attractions per day.
If you want luxury, expect to spend at least €280 EUR ($315 USD) per day. You will stay in a four-star hotel, eat at restaurants for all your meals, drink all the beer you want, use taxis to get around, and take all the tours you want. This is a city full of diplomats, so there's plenty of luxury things to spend your money on!
You can use the chart below to get some idea of how much you need to budget daily. Keep in mind these are daily averages – some days you'll spend more, some days you'll spend less (you might spend less every day). We just want to give you a general idea of how to make your budget. Prices are in USD.
Accommodation
Food
Transportation
Attractions
Average Daily Cost
Backpacker
$25
$20
$5
$12
$62
Mid-Range
$55
$30
$10
$25
$120
Luxury
$130
$105
$25
$55
$315
Brussels Travel Guide: Money Saving Tips
Brussels is going to eat into your budget if you aren't careful. Remember: it's a city of diplomats, and they have big expense accounts, so it's not super budget friendly. However, it's not impossible to save money. If you want to save money in Brussels, here are some of my suggestions to do so:
Get the plat du jour – Many restaurants offer a dish of the day or a fixed menu at lower prices during lunch so this is the best time to eat out!
Eat Belgian fries – For an inexpensive and quick snack, try Belgian fries, or frites, with mayonnaise. A large cone of fries will cost no more than €3 EUR ($3.40 USD) and are available everywhere in the city.
Rent a public bicycle – As taxis are so expensive, consider renting a bike. Companies like Villo! and Blue-bike have low rates starting from €3.15 EUR ($3.55 USD) per 24 hours (with the first half hour often being free).
Use student discounts – Students can receive discounts into many attractions upon presentation of an ISIC card, including half price entry to the Royal Museum of Fine Arts.
Couchsurf – Nothing's cheaper than sleeping for free. Couchsurfing connects you with locals who will give you not only a free place to stay but also a local tour guide who can introduce you to all the great places to see.
Take a walking tour – The city offers maps that highlight all the important and interesting destinations, encouraging visitors to explore on their own self-guided tour. You can also book a walking tour based on your interests, from history to food to chocolate! The standard non-thematic tours are free, so definitely check them out if you want to learn more about the city. I highly recommend Brussels Free Walking Tour by SANDEMANs.
Save money on rideshares – Uber is way cheaper than taxis and is the best way to get around a city if you don't want to wait for a bus or pay for a taxi. The Uber Pool option is where you can share a ride to get even better savings (though you can get your own car too). You can save $15 off your first Uber ride with this code: jlx6v.
Where To Stay in Brussels
There are a LOT of hostel options in Brussels. My recommended places to stay in Brussels are:
How to Get Around Brussels
Public transportation – Brussels' extensive public transportation system includes trams, buses, and subway (metro) lines. The city is pretty spread out so you'll find yourself on public transportation often.
A single metro ticket costs €2.50 EUR ($2.80 USD) when purchased inside the vehicle, or €2.10 EUR ($2.35 USD) when purchased at a newsagent or metro station. You can get a five journey pass for €8 EUR ($9 USD) or a ten journey pass for €14 EUR ($15.70 USD).
A one-day ticket is €4.20 EUR ($4.70 USD) and gives you unlimited travel across all public transportation. It's your best option!
Remember to validate your ticket every time you take public transportation. Failing to do so will result in a significant fine!
The airport bus (bus 12/21) is just €4.50 EUR ($5 USD) each way.
Bicycle Rental – There are a handful of bicycle rideshare companies in Brussels — including Villo! and Blue-bike — with incredibly low rates starting from €3.15 EUR ($3.55 USD) per 24 hours. Villo! rentals are free for rides under 30 minutes.
Taxi – Taxis are very expensive at up to €18 EUR ($20 USD) for just a 5-minute journey. There's no reason ever to take them!
Ride-Sharing – Uber is available in Brussels. You can save $15 off your first Uber ride with this code: jlx6v.
When to Go to Brussels
The best time to visit Brussels is during the shoulder seasons, between March-May and then September-October. Room rates are much cheaper, and you won't have to compete for space at all the city's top attractions. The average high from March-May is about 55°F (13°C), while it's more like 65°F (18°C) from September-October.
Brussels weather can also change on a dime. Make sure you pack a light sweater and rain jacket, no matter what time of year you visit.
I would avoid summer, when average daily temperatures are about 70°F (21°C), as prices are most inflated and the city's attractions are very, very busy. Winter can be frigid (averaging 40°F/4°C daily), but Brussels is alive with Christmas markets, and prices are much lower!
If you come during February, you might catch Brussels' Carnival. It's a bit of a booze fest and there are lots of costumes and parades, so if you're in the mood to have fun, this is an ideal time to do it.
How to Stay Safe in Brussels
Brussels is very safe to visit to visit. However, since it is a touristy city, Brussels can also be a hotspot for pickpocketing and petty crime so be on the look out for that. (Violent crime is very rare though.)
If you're worried about getting scammed, you can read about the 14 travel scams to avoid right here.
Always trust your gut instinct. If your hotel is seedier than you thought, get out of there. Make copies of your personal documents, including your passport and ID.
If you don't do it at home, don't do it in Brussels!
In the evenings, you should avoid wandering through a few areas alone, including Schaerbeek, Brussels North, Molenbeek, and Anderlecht.
The most important piece of advice I can offer is to purchase good travel insurance. Travel insurance will protect you against illness, injury, theft, and cancellations. It's comprehensive protection in case anything goes wrong. I never go on a trip without it as I've had to use it many times in the past. You can use the widget below to find the policy right for you:
Brussels Travel Guide: The Best Booking Resources
These are my favorite companies to use when I travel to Brussels. They are included here because they consistently find deals, offer world-class customer service and great value, and overall, are better than their competitors. They are the ones I use the most and are always the starting points in my search for travel deals.
Momondo – This is my favorite booking site. I never book a flight without checking here first.
Skyscanner – Skyscanner is another great flight search engline which searches a lot of different airlines, including many of the budget carriers that larger sites miss. While I always start with Momondo, I use this site too as a way to compare prices.
Airbnb – Airbnb is a great accommodation alternative for connecting with homeowners who rent out their homes or apartments.
Hostelworld – This is the best hostel accommodation site out there, with the largest inventory, best search interface, and widest availability.
Couchsurfing – This website allows you to stay on people's couches or spare rooms for free. It's a great way to save money while meeting locals who can tell you the ins and outs of their city. The site also lists events you can attend to meet people (even if you're not staying with someone).
Booking.com – The best all around booking site that constantly provides the cheapest and lowest rates. They have a no money down policy, great interface, and the widest selection of budget accommodation. In all my tests, they've always had the cheapest rates out of all the booking websites.
Intrepid Travel – If you want to do a group tour around Belgium, go with Intrepid Travel. They offer good small group tours that use local operators and leave a small environmental footprint. If you go on a tour with anyone, go with them. And, as a reader of this site, you'll get a discount when you click the link!
The Man in Seat 61 – This website is the ultimate guide to train travel anywhere in the world. They have the most comprehensive information on routes, times, prices, and train conditions. If you are planning a long train journey or some epic train trip, consult this site.
Rome 2 Rio – This website allows you to see how to get from point A to point B the best and cheapest way possible. It will give you all the bus, train, plane, or boat routes that can get you there as well as how much they cost.
FlixBus – German based Flixbus has routes between 20 European countries with prices starting as low €5 EUR ($6 USD)! Their buses include WiFi, electrical outlets, and up to three 3 free bags.
Bla Bla Car – BlaBlaCar is a ridesharing website that lets you share rides with vetted local drivers by pitching in for gas. You simply request a seat, they approve, and off you go! It's a cheaper and more interesting way travel than by bus or train!
EatWith – This website allows you to eat home cooked meal with locals. Locals post listings for dinner parties and specialty meals that you can sign up for. There is a fee (everyone sets their own price) but this is a great way to do something different, pick a local's brain, and make a new friend.
World Nomads – I buy all my travel insurance from World Nomads. They have great customer service, competitive prices, and in-depth coverage. I've been using them since I started traveling in 2003. Don't leave home without it!
Brussels Gear and Packing Guide
If you're heading on the road and need some gear suggestions, here are my tips for the best travel backpack and for what to pack!
The Best Backpack for Travelers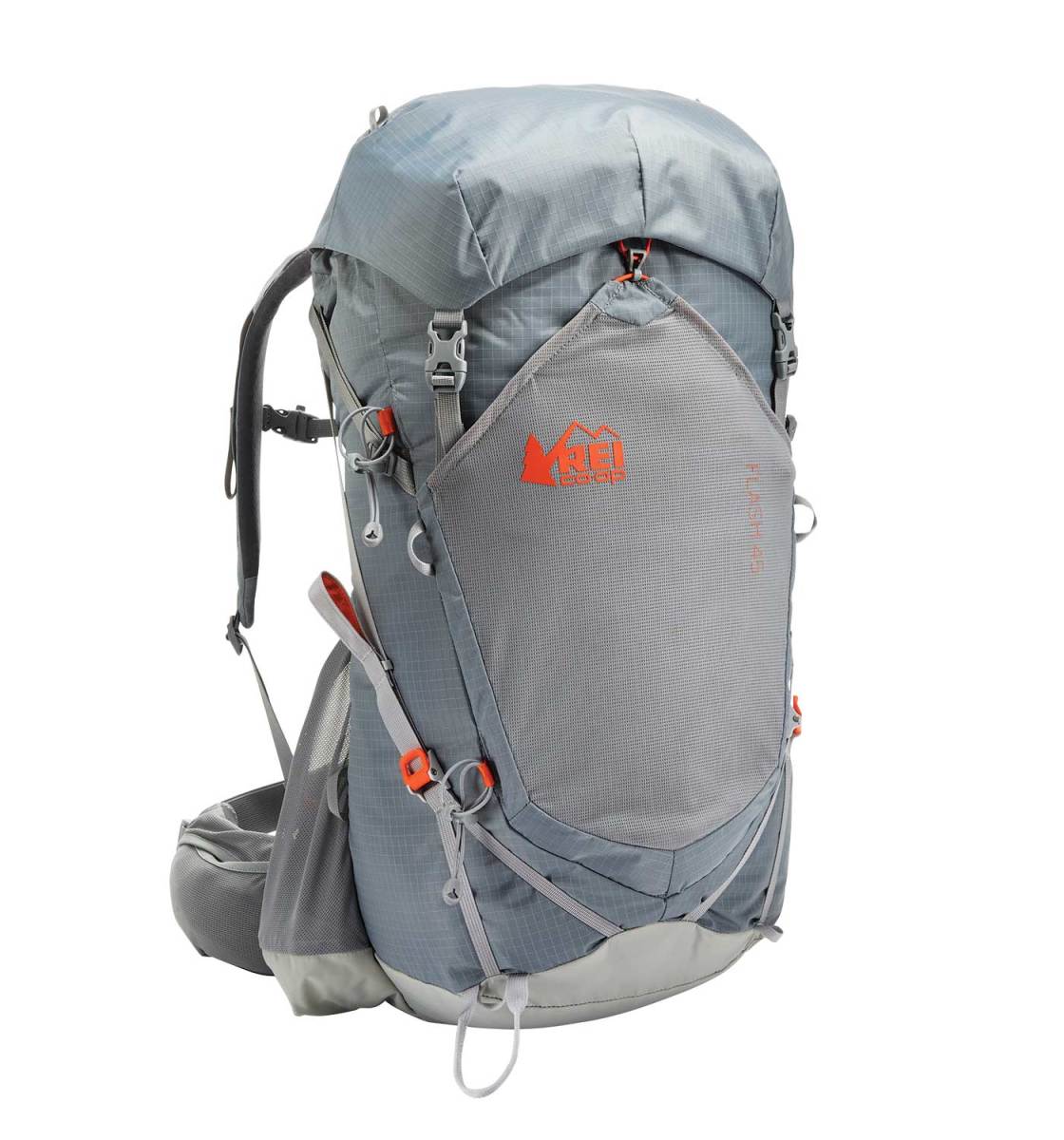 What's the best backpack for traveling long-term? I recommend the
REI Flash 45 Pack
. It's light and comfy, front loading, and fits perfectly in an airplane's overhead bin.
Size:
45-47L
Straps:
Thick and cushy with compression technology that pulls the pack's load up and inwards so it doesn't feel as heavy.
Features:
Removable top lid, large pocket at the front, hydration compatible, contoured hip belt
If you want something different, refer to my article on how to choose the best travel backpack for tips on picking a pack and other backpack suggestions.
What to Pack for Your Trip
Clothes
1 pair of jeans (heavy and not easily dried, but I like them; a good alternative is khaki pants)
1 pair of shorts
1 bathing suit
5 T-shirts (Unbound Merino is my preferred company. If you're a member of NM+, you can get 15% off your purchase)
1 long-sleeved T-shirt
1 pair of flip-flops
1 pair of sneakers
6 pairs of socks (I always end up losing half)
5 pairs of boxer shorts (I'm not a briefs guy!)
1 toothbrush
1 tube of toothpaste
1 razor
1 package of dental floss
1 small bottle of shampoo
1 small bottle of shower gel
1 towel
Deodorant
Small Medical Kit (safety is important!!!)
Miscellaneous
Female Travel Packing List
I'm not a woman, so I don't know what a woman wears, but Kristin Addis, our solo female travel guru, wrote this list as an addition to the basics above:
Clothing
1 swimsuit
1 sarong
1 pair of stretchy jeans (they wash and dry easily)
1 pair of leggings (if it's cold, they can go under your jeans, otherwise with a dress or shirt)
2-3 long-sleeve tops
2-3 T-shirts
3-4 spaghetti tops
1 light cardigan
Toiletries
1 dry shampoo spray & talc powder (keeps long hair grease-free in between washes)
1 hairbrush
Makeup you use
Hair bands & hair clips
Feminine hygiene products (you can opt to buy there too, but I prefer not to count on it, and most people have their preferred products)
For more on packing, check out these posts:
Brussels Travel Guide: Related Articles
Want more info? Check out all the articles I've written on backpacking/traveling Belgium and continue planning your trip: