Ages ago, I wrote a post about my favorite hostels in Europe. Since then, I've slept in a lot of new and amazing hostels around Europe. Here are some of the best:
The Bulldog (Amsterdam, The Netherlands)


Though The Flying Pig is one of my favorite hostels in the world, a great Amsterdam alternative is The Bulldog. It's located right in the heart of the Red Light District and has a great bar, friendly staff, and the oldest coffee shop in the city. While I thought the lack of a common area detracted from the overall sociability of the hostel, the pub that takes its place offers great meals and cheap drinks. The dorm rooms are very clean and spacious, and they contain their own showers.
Hostel Mostel (Bulgaria)


This hostel has locations in three cities in Bulgaria (Sofia, Plovdiv, and Veliko Tarnovo), and they all follow the same principles: comfy beds, free breakfast, free dinner, free beer, free shots, a pool table, and free, fast Wi-Fi. I honestly haven't ever seen a hostel offer so much free stuff to travelers. And it's only 8 euros per night Usually backpackers stay at all the Hostel Mostel locations once, so you run into the same people frequently. I found them booked out most of the times I tried to stay last-minute, so I recommend booking in advance. This hostel was my favorite during this six-month trip through Europe.
Kismet Dao (Brasov, Romania)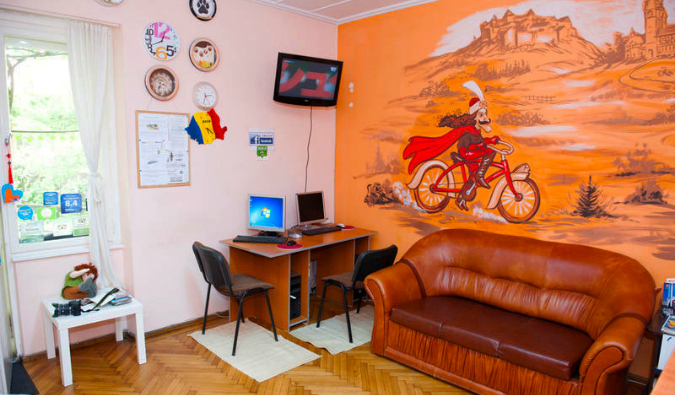 Probably the best hostel in Romania, it had a great backyard to relax in, a fairly decent breakfast (Frosted Flakes!), a large and clean kitchen, comfy rooms, and a huge common area. I didn't like the showers, as there wasn't a lot of privacy (think gym style) but overall, this place is social, in a good location, and checks all the right boxes on meeting a traveler's needs.
The Yellow (Rome, Italy)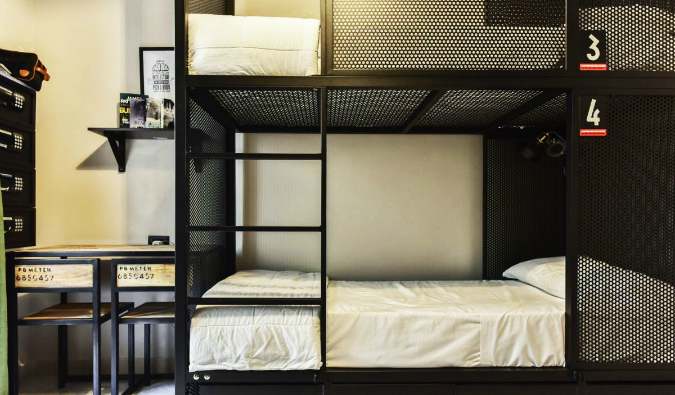 The Yellow is just a fun hostel. There's no common area, so everyone hangs out in the bar downstairs. People come here to socialize and party. It's a loud hostel in that respect, but since the party is separated from the main area, you don't really hear much in the rooms. They have great security, high water pressure in the showers, comfy beds, and decent enough Wi-Fi. They also run walking tours throughout Rome.
Tallinn Backpackers (Tallinn, Estonia)


This hostel is for those who want to come to Tallinn and party, which I didn't really do while I was there. But I still found the hostel to be wonderful, because the beds were comfortable and the staff really put an emphasis on getting the guests get to know each other and interact. They do a nightly pub crawl, before which everyone gets together in the large common area (which they shut down at 11pm, so people who don't want to go out can get some sleep).
Euphoria Hostel (Tallinn, Estonia)


Because I like to book things last-minute, I had to switch hostels a lot during my stay in Tallinn. While Tallinn Backpackers is a great place for the party scene, Euphoria is perfect for relaxing. Owned by some hippies, this place has a relaxing feel. There's a lot of colorful art on the walls, bean-bag chairs, soft music, and a quiet atmosphere. It was a good change from Tallinn Backpackers. Plus, I really enjoyed the fact that the owner's band plays a free concert every week.
Central Station (Kiev, Ukraine)


Not so much a hostel as a series of apartments in the same building, Central Station is a true hostel's hostel. It's got gigantic dorm rooms, a few showers, a tiny kitchen, and a little common area. It's mostly the spirit of the place that makes it cool: activities every night, really friendly staff, and that tiny space that forces everyone to socialize and meet each other, not just sit behind their computers.
Greg and Tom's Party Hostel (Krakow, Poland)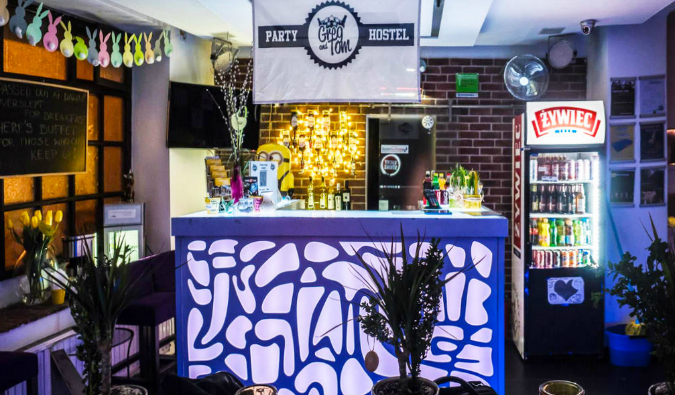 I came here on the strength of a friend's glowing recommendation. What I liked about this hostel was that on the one hand, there's a strong focus on taking full advantage of Krakow's lively nightlife. On the other hand, they have two separate buildings, so if you want quiet at night, you can stay in the non-party building. They offer free breakfast, they cook you a meal every night (salad, potatoes, pasta, or meat), they have Nintendo Wii and Playstation, and there's a large movie collection. But what I loved the most was the massaging showers. It was the best shower I took in months.
Honorable mention: Wombats (Vienna, Austria), Hostel Blues (Bratislava, Slovakia)
Now that I'm done with my trip through Europe, I'm not sure when or if I'll ever swing through as such an ardent backpacker again. But as I continue to explore Europe and stay in hostels, I'll keep adding to this list.