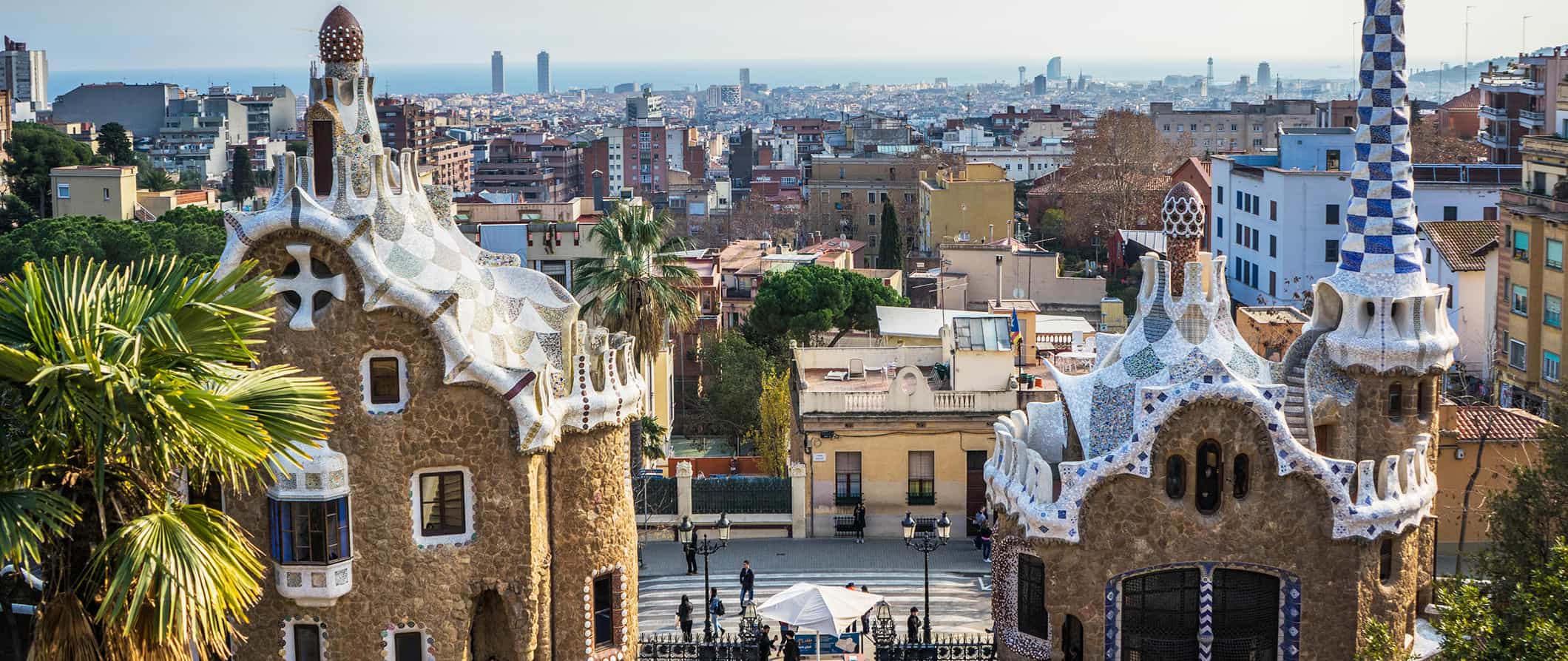 Barcelona is the second-largest city in Spain and one of the most popular tourist destinations in the country (if not the world). From family travelers to the cruise ship crowds to those that backpack Barcelona during the summer months, Barcelona sees all types of tourists.
(It's actually become quite the problem over the last few years and the city has tried hard to control the flow of tourists to the city. I highly recommend visiting in the early spring or fall when the crowds are a lot less.)
Despite the crowds, I love visiting Barcelona. Every visit makes me fall in love with the city even more.
It's a city steeped in history. Its Barri Gothic dates back to Roman times (be sure to visit the ruins underneath the city), and you'll find medieval structures all over the place. Gaudi's architecture from the 19th and 20th centuries dots every district.
Try some unique Catalan dishes (you'll get your fill of fish), take a cooking class, or do an improvised tapas crawl through La Barceloneta.
Or take part in the famed nightlife that doesn't even begin until 2am.
I can never get enough of the city – it has an electricity that just animates your body. Its energy is infectious, its historic streets are intoxicating, and its people are full of life.
And, having recently come back from there on yet another visit, I've put my best tips into this Barcelona travel guide to help you travel cheaper, better, and smarter during your visit to the city!

Barcelona
Top 5 Things to See and Do in Barcelona
1. Wander Gaudi's Architecture
Gaudi is Barcelona's most famous architect and you will see his work everywhere you go in the city. His method of blending Gothic and Art Nouveau styles made him legendary around the world. The highlights for me: Park Güell (€10/$11 USD), Sagrada Familia (€17/$10 USD), Casa Batlló (€25/$28 USD), and Casa Milà (€22/$25 USD).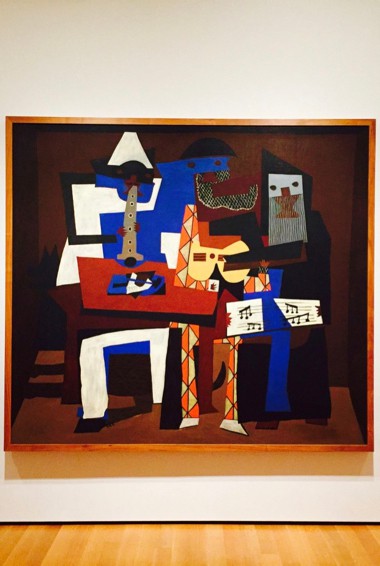 2. See the Picasso Museum
While I'm not a huge fan of most of his later work, it's still interesting to learn about the life and craft of one of the most influential artists in the 20th century. With over 3,000 pieces of art, this is one of the biggest Picasso museums in the world. Admission is €12 ($13.50 USD). Check the website for free admission days.
3. Enjoy the beach
Barceloneta Beach is a wide and long stretch of sand that is incredibly popular year round, as it's within walking distance from the city center. The water is warm and there are a lot of good restaurants on the boardwalk. Also, don't just stick to one beach (there are a few right next to each other); I recommend Nova Icaria and St. Pol de Mar for less crowded options.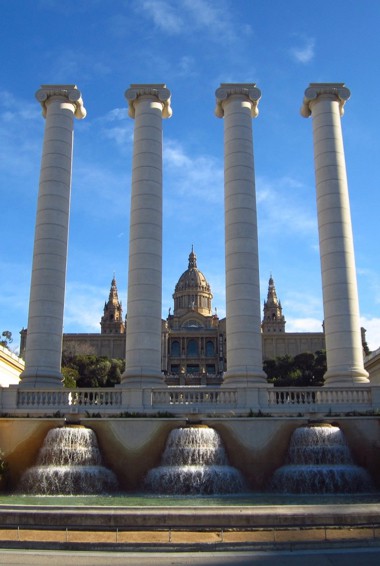 4. Visit the Barcelona History Museum
Barcelona has one of the best city history museums I've ever visited. There are 4,000 square meters of Roman ruins located beneath the city that you can walk through. There is a free, detailed audio guide and meticulous explanations of what you are seeing, including mosaics, wall frescoes, a pool, graves, ancient documents, and more. Admission is €7 ($8 USD).
5. Get lost in the Barri Gotic
This is the name given to Barcelona's Gothic Quarter, which is filled with ancient winding streets and historic buildings. Spend a few hours getting lost through this area, stumbling upon old buildings, churches, and plazas. The deeper you go into the Barri Gotic, the more local and interesting it becomes.
Other Things to See and Do in Barcelona
1. Enjoy contemporary art
The Barcelona Museum of Contemporary Art has hundreds of exhibits, with a large collection from Spanish and worldwide artists, including Tàpies, Klee, and Saura. If you love modern art, be sure to add this to your itinerary. Admission is €10 ($11 USD), with discounts available. It's free for anyone under 14 years old.
2. Walk La Rambla
This famous street in Barcelona where all the tourists go. You'll find overpriced shops, restaurants, and camera-toting tourists all over this traffic-free promenade. However, despite that, there is an upbeat energy throughout the street and it's a great place to people watch.
3. Take a food tour
Barcelona has some of the best food in Spain, and there's no better way to spend your day than learning about the food culture of the city. I recommend Barcelona Food Tour as their guides will lead you to family-owned small businesses to try lots of different tapas. They also do a tour in the Barri Gotic. Tours start from €97 ($108 USD).
4. Visit the Gothic Cathedral
Located in the heart of the Barri Gotic, this Gothic cathedral was built on the top of an 11th-century church. Walk around the beautiful cloister built in the 14th and 15th centuries, and see Saint Eulalia's Crypt. Be sure to go up to the top and get some incredible panoramic views of the city from the roof.
5. See the Gaudi Fountain
Gaudi outdid himself with this huge fountain located in the Parc de la Ciutadella. It's a huge tribute to the god Neptune. There are huge griffins spouting water, Neptune on his chariot, and a gold statue on top. With benches and an ice cream place nearby, it's a good place to relax after a lot of walking around. It's one of my favorite parks in the entire city.
6. Learn to cook
Since Barcelona is such a food-centric city, taking a cooking class is a great way to immerse yourself in the local culture. Learn how to cook paella, Catalan tapas, and more. Some tours even begin in the market where your chef will help you select fresh produce and ingredients for your meal. There are many classes, with most lasting 3+ hours and costing around €65 ($73 USD).
7. Ride the harbor cable car
The 1450-meter long harbor aerial tramway with red cars connects Montjuic and Barceloneta. It starts in Barceloneta on the top of the 78-meter Torre San Sebastian tower. It has an intermediate stop at Torre Jaume I tower (close to Columbus monument), which can be reached by elevator from the ground. This 107-meter tower is the second tallest aerial tramway support tower in the world. Round-trip tickets cost €16.50 ($18.50 USD).
8. Explore Montjuic Hill
When you arrive on the hill from the cable car, you'll be able to enjoy a good view of the city and visit the Castell de Montjuïc (a large 18th-century fortress), as well as gardens, a Spanish village, and some Olympic stadiums. There's a lot to do here so be sure to spend a few hours here.
9. Visit the aquarium
Perfect for a rainy day, the Barcelona Aquarium consists of 21 large aquariums and 450 different species of animals (sharks and stingrays) from a variety of underwater ecosystems. The walk-through tunnel is the best part. Entrance is €21 ($24 USD) for adults and €16 ($18 USD) for children.
10. Walk through the Raval
Barcelona's old literary district is known as the Raval. It used to have a bit of a dark, edgy feel in the 20s but is now filled with businesses and trendy shops. Take a stroll around the area, especially along El Raval's mini-La Rambla, which is a popular meeting point for dining and nightlife.
11. Catch an outdoor film
If you're in Barcelona in July or August, consider going up to Montjuïc castle to catch an outdoor film around the moat. Screenings take place on Mondays, Wednesdays, and Fridays, and the evening usually starts out with some cool live music. You can get food and drink here too. Tickets are €6 ($6.50 USD).
12. Head out to Montserrat
The Montserrat mountain range is just outside of the city and makes for a great day-trip. You can reach the area by taking a one-hour train ride. Once there, walk around the natural park area, and pay a visit to the famous shrine of the Black Madonna. It's a scenic area and is a nice getaway from the urban atmosphere. Return tickets are around €20 ($22 USD).
13. Day trip to Girona
This ancient city is definitely worth a day trip. Located just 62 miles (100 kilometers) from Barcelona, here you can climb along the medieval city walls, wander the narrow lanes of the Jewish Quarter, and soak up the city at one of the many cafes. With time permitting, visit one of the many museums in the city, like the Jewish History Museum or the Archaeology Museum of Catalonia. Don't forget to find the statue of the lion at the base of Sant Feliu to kiss its bottom – doing so apparently means you will return to Girona. If you need a break from hectic Barcelona, this is a great place to visit.
14. Take a walking tour
Walking around Barcelona with a local is one of the best ways to see the city. You'll get your bearings, a history lesson, and cool things pointed out for you to do along the way. For free walking tours, check out Sandeman's or Strawberry Tours. (Be sure to tip your guide!) If you're looking for more in-depth and specific tours (including a walk around the Old Town, Historic Port and Barcelona Cathedral), check out Take Walks. They are my go-to walking tour company because they use expert local guides and run insightful, in-depth tours.
Barcelona Travel Costs
Hostel prices – Beds in large hostel dorms (think 10-12 beds) start at around €12 ($13 USD) per night, while beds in four-six bed dorms start from €15 ($17 USD). Private rooms in hostels start at around €55 ($62 USD) per night for a double. Free wifi is standard in hostels in the city and most offer breakfast for around €5 ($5.60 USD).
There are a few campsites outside the city center. Prices are between €5-15 ($5.60-17 USD) per night.
Budget hotel prices – Hotels in Barcelona aren't cheap unless they are far away from the center. Double rooms in a two-star hotel start at €40 ($45 USD) per night and go up from there.
Airbnb is all around the city. Shared accommodation costs around €20 ($22 USD) per night, while a private room costs from €27 ($30 USD). An entire apartment or home will cost close to €96 ($108 USD). However, Airbnb has caused a lot of problems in Barcelona as it has pushed locals out of the city center and authorities are clamping down on illegal listings. Be sure yours has the listed tax id number and avoid staying with hosts who have multiple listings (they are corporate housing disguised as Airbnb).
Average cost of food – You can get cheap tapas and meals for around €6-13 ($6.75-15 USD). This will include about three or four tapas. If you want wine included, expect to spend about €18 ($20 USD) per meal. If you go out for paella, drinks, appetizers, etc. then you should plan to spend around €35 ($40 USD) for a meal. Cheap food like McDonalds and Maoz cost around €7 ($8 USD) per meal. If you buy your own food, expect to spend about €30-40 ($34-45 USD) for a week's worth of groceries.
Some of my favorite restaurants include: Cervecería Vaso de Oro, Tapeo, La Alcoba Azul, La Taguara Areperia, Cervesería Catalana, and Quimet & Quimet.
Backpacking Barcelona Suggested Budgets
If you're backpacking Barcelona, expect to spend around €56 ($65 USD) per day. This budget will cover a hostel dorm, eating out once or twice but mostly cooking your meals (or at least eating super cheap), public transportation, free walking tours and activities, and maybe a few paid attractions. Barcelona isn't cheap so you'll have to be careful with your spending.
On a mid-range budget of about €134 ($150 USD) per day, you'll get a two-star hotel, Airbnb, or a private room at a hostel as well as a couple of attractions per day, maybe a guided tour, some free walking tours, cheap eats and lunch specials, and a nice meal or two. You won't want for anything here but you won't living large either!
If you want luxury, expect to spend at least €281 ($315 USD) per day and then just go up from there! You'll get a four-star hotel, meals at high-end restaurants, cocktails, food tours, taxis if you want them, and anything else you want. The sky is the limit.
You can use the chart below to get some idea of how much you need to budget daily. Keep in mind these are daily averages – some days you'll spend more, some days you'll spend less (you might spend less every day). We just want to give you a general idea of how to make your budget. Prices are in USD.
Accommodation
Food
Transportation
Attractions
Average Daily Cost
Backpacker
$13
$20
$12
$15
$60
Mid-Range
$45
$45
$20
$40
$150
Luxury
$70
$120
$30
$95
$315
Barcelona Travel Guide: Money Saving Tips
Barcelona is an incredibly popular destination and, as such, not always the cheapest. Food, drinks, and tours can be really expensive if you aren't watching your spending carefully. If you want to save money in Barcelona, here are some of my suggestions on how to do so:
Get the Barcelona Card – The Barcelona Card offers free public transportation and all sorts of discounts at museums, nightclubs, entertainment facilities, shops, and tourist restaurants. The Barcelona Card covers the Metro or bus and unlimited travel on all public transport. It comes as either a 3, 4, or 5-day card and costs €46 ($51.50 USD), €56 ($62.75 USD), or €61 ($68.35 USD) respectively.
See the free sights – Many museums in Barcelona are open to the public for free. All city museums are free on the first Sunday of each month, except the City History Museum, which is free on the afternoon of the first Saturday of the month. Museums are also free to groups using the visit for students on Wednesday afternoons, and many are free after 3PM on Sundays.
Eat seafood for lunch – Head down to the beaches during the day for seafood. The restaurants in this area are really expensive but, during the day, you can get a good plate of food for €9-13 ($10-14.60 USD). (It's double that during dinner!)
Shop at the local markets – Fresh foods can be bought for super cheap at some of the daily markets in the city. Buy your produce and meats here to save some cash. La Boqueria Food Market is one of the biggest in the city, with a rich history and a convenient location (right next to La Rambla).
Take a free bike tour – Free Bike Tour Barcelona offers free tours around the city every day at 10AM and 2PM. The tours last about three hours and cover all the major sights. Just be sure to tip your guide!
Take a free walking tour – Free walking tours are fantastic for getting oriented in a new city and learning lots of interesting history and insights into the place. Sandeman's free walking tour is the best one.
Couchsurf – There are plenty of hosts throughout the city, so if you plan ahead you shouldn't have a hard time finding someone to host you. This is the best way to save a few euros during your stay and has the potential to better connect you to the local scene.
Drink in your hostel – One of the cheapest ways to enjoy a drink (and meet other travelers) is to drink at the hostels. Most hostels have their owns bars and really extended happy hours so they are a good way to drink cheap. You don't even need to be staying there to take advantage them either. If you're looking for a fun, cheap hostel bar, St. Christopher's is one of the best in the city!
Where To Stay in Barcelona
Barcelona has lots of hostel options. My recommended places to stay in Barcelona are:
For more hostel suggestions be sure to check out my list of the best hostels in Barcelona!
How to Get Around Barcelona
Getting around on foot is a great choice for the city center, as there is so much to see, especially in the Gothic Quarter. Otherwise, the public transportation system will get you everywhere. I recommend a metro pass if you plan to use the public transportation a lot.
Bus – There are over 1,000 buses in Barcelona that operate on over 100 routes. A single ticket costs €2.20 ($2.45 USD) and is good for 75 minutes. If you pick up a travel card or pass it is valid on all public transport during that 75-minute window, including the subway and tram system.
A 10-journey card is €10.20 ($11.45 USD), an unlimited day pass (known as a Hola Barcelona card) is €15.20 ($17.03 USD), a 72-hour pass is €22.20 ($24.90 USD), and a 96-hour pass is €28.80 ($32.27 USD).
Subway – Barcelona currently has eight subway lines that will take you anywhere you need to go in the city. There's also an urban rail network known as the Ferrocarrils de la Generalitat (FGC) which will take you to the suburbs as well. The ticketing system works the same as the bus ticketing system.
Tram – There are two tram lines in Barcelona which service the city's industrial areas, shopping centers, and a few residential zones. The ticketing system works the same as the bus and subway ticketing system.
Bicycle – You can rent a bicycle to get around the city, and some hostels will even have them available for you. Daily rentals start around €12 ($13.45 USD). Other good rental services include:
Ajo Bike
Barcelona Biking
Barcelona eBikes Tour
Taxis – Taxis are expensive in Barcelona, and I don't recommend taking one unless absolutely necessary. A three-kilometer journey will cost about €6 ($6.70 USD), while a longer journey (about 10 kilometers) will cost from €13.85 ($15.50 USD). It will cost you €27 ($30 USD) to go from the airport to the city center.
There is no Uber in the city.
When to Go to Barcelona
Barcelona is a year-round destination, although late spring/early summer (May to June) and fall (September to October) are my favorite times to visit. The weather is always nice, there are endless blue skies, and tourist traffic is at a slight lull. Spring has high temperatures around 68°F (20°C), while it's even warmer in the fall at around 73°F (23°C).
April is the rainiest month, which frequent storms. July and August are the hottest months, with temperatures in the high 70s°F (20s°C). It can be really humid, but at least you can cool off at the beach. However, this is peak tourism season and the city is oversaturated with travelers, especially vacationers from Europe and those coming on cruise ship. Barcelona's summer months are definitely upbeat and fun, but it all those crowds can be hard to handle.
Travel in the shoulder season to get the most out of the city.
How to Stay Safe in Barcelona
Barcelona is very safe to visit. Violent crime is very rare here so that won't be a problem. However, Barcelona is well known for its petty crime and pickpocketing problem, so keep your valuables safe and secure at all times. It's really rampant, especially on the metro. Be on guard.
Scams are pretty prevalent too. Keep an eye out for groups of kids trying to distract you, as they're probably trying to take your money, and be wary of people trying to take your luggage. They may try to charge you a large fee.
If you're worried about getting scammed, you can read about the 14 travel scams to avoid right here.
Always trust your gut instinct. If your hotel is seedier than you thought, get out of there. Make copies of your personal documents, including your passport and ID.
If you don't do it at home, don't do it in Barcelona!
The most important piece of advice I can offer is to purchase good travel insurance. Travel insurance will protect you against illness, injury, theft, and cancellations. It's comprehensive protection in case anything goes wrong. I never go on a trip without it as I've had to use it many times in the past. You can use the widget below to find the policy right for you:
Barcelona Travel Guide: The Best Booking Resources
These are my favorite companies to use when I travel to Barcelona. They are included here because they consistently find deals, offer world-class customer service and great value, and overall, are better than their competitors. They are the ones I use the most and are always the starting points in my search for travel deals.
Momondo – This is my favorite booking site. I never book a flight without checking here first.
Skyscanner – Skyscanner is another great flight search engline which searches a lot of different airlines, including many of the budget carriers that larger sites miss. While I always start with Momondo, I use this site too as a way to compare prices.
Airbnb – Airbnb is a great accommodation alternative for connecting with homeowners who rent out their homes or apartments.
Hostelworld – This is the best hostel accommodation site out there, with the largest inventory, best search interface, and widest availability.
Couchsurfing – This website allows you to stay on people's couches or spare rooms for free. It's a great way to save money while meeting locals who can tell you the ins and outs of their city. The site also lists events you can attend to meet people (even if you're not staying with someone).
Booking.com – The best all around booking site that constantly provides the cheapest and lowest rates. They have a no money down policy, great interface, and the widest selection of budget accommodation. In all my tests, they've always had the cheapest rates out of all the booking websites.
Take Walks – This day tour company will give you inside access to attractions and places you can't get elsewhere. Their guides rock too!
Fat Tire Tours – If you want something other than a walking tour, Fat Tire Tours offers bike tours around the city. You'll cover a lot of ground with the help of an expert local guide. It's a fun way to see the city!
Eurail – If you are going to Europe and taking a lot of high speed or long distance trains, get a rail pass. I've used a rail pass three times and saved hundreds of dollars each time. The math just works.
Intrepid Travel – If you want to do a group tour around Belgium, go with Intrepid Travel. They offer good small group tours that use local operators and leave a small environmental footprint. If you go on a tour with anyone, go with them. And, as a reader of this site, you'll get a discount when you click the link!
The Man in Seat 61 – This website is the ultimate guide to train travel anywhere in the world. They have the most comprehensive information on routes, times, prices, and train conditions. If you are planning a long train journey or some epic train trip, consult this site.
Rome 2 Rio – This website allows you to see how to get from point A to point B the best and cheapest way possible. It will give you all the bus, train, plane, or boat routes that can get you there as well as how much they cost.
FlixBus – German based Flixbus has routes between 20 European countries with prices starting as low €5 ($6 USD)! Their buses include WiFi, electrical outlets, and up to three 3 free bags.
Bla Bla Car – BlaBlaCar is a ridesharing website that lets you share rides with vetted local drivers by pitching in for gas. You simply request a seat, they approve, and off you go! It's a cheaper and more interesting way travel than by bus or train!
EatWith – This website allows you to eat home cooked meal with locals. Locals post listings for dinner parties and specialty meals that you can sign up for. There is a fee (everyone sets their own price) but this is a great way to do something different, pick a local's brain, and make a new friend.
Stoke Travel – If you're looking for a fun, young, party-focused tour company then check out Stoke. They have tons of amazing tours and festival trips all around the world aimed at the youth market. They're great and, if you use code NOMADICMATT, you can save 10% off your next trip!
World Nomads – I buy all my travel insurance from World Nomads. They have great customer service, competitive prices, and in-depth coverage. I've been using them since I started traveling in 2003. Don't leave home without it!
Barcelona Gear and Packing Guide
If you're heading on the road and need some gear suggestions, here are my tips for the best travel backpack and for what to pack!
The Best Backpack for Travelers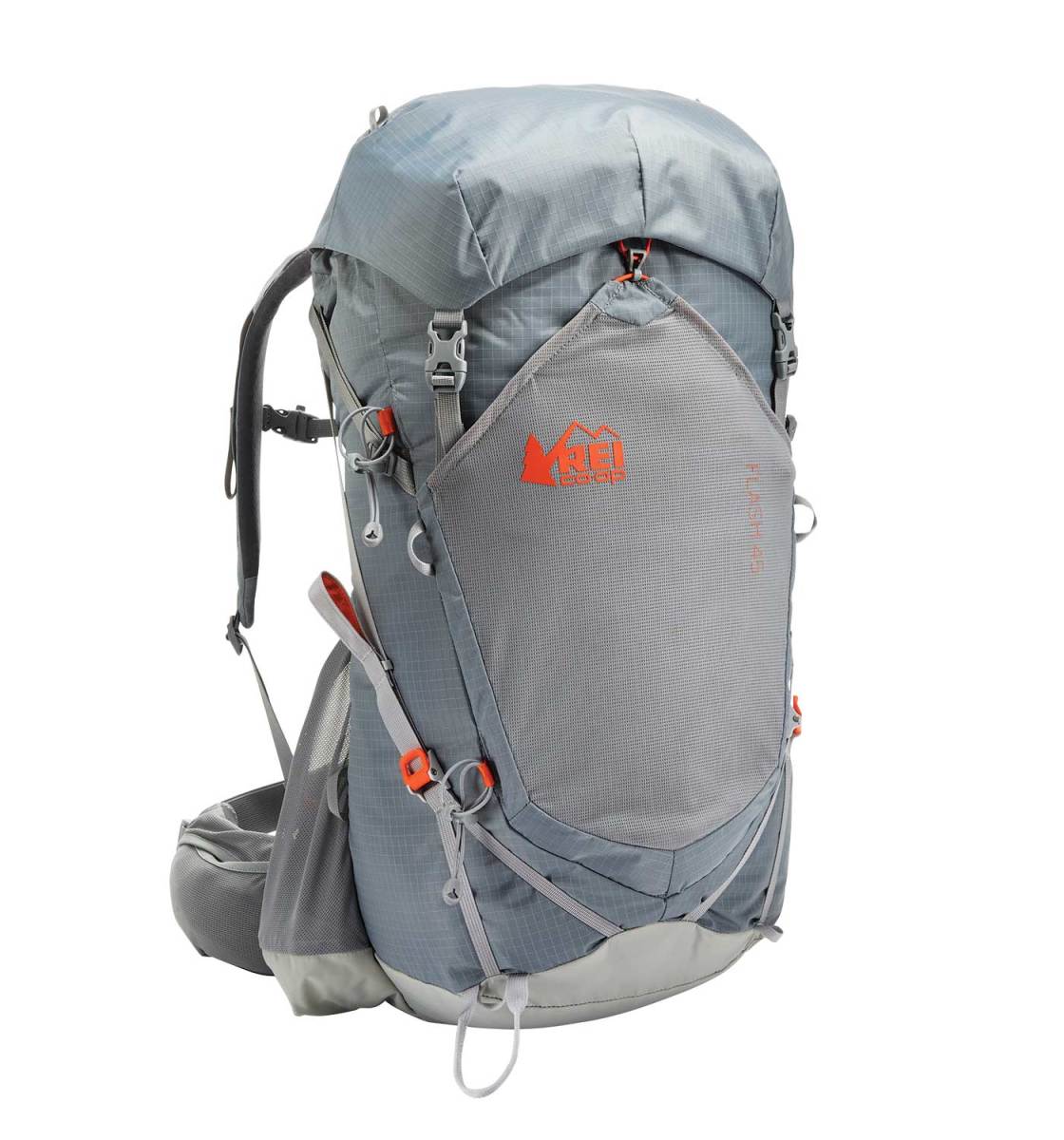 What's the best backpack for traveling long-term? I recommend the
REI Flash 45 Pack
. It's light and comfy, front loading, and fits perfectly in an airplane's overhead bin.
Size:
45-47L
Straps:
Thick and cushy with compression technology that pulls the pack's load up and inwards so it doesn't feel as heavy.
Features:
Removable top lid, large pocket at the front, hydration compatible, contoured hip belt
If you want something different, refer to my article on how to choose the best travel backpack for tips on picking a pack and other backpack suggestions.
What to Pack for Your Trip
Clothes
1 pair of jeans (heavy and not easily dried, but I like them; a good alternative is khaki pants)
1 pair of shorts
1 bathing suit
5 T-shirts (Unbound Merino is my preferred company. If you're a member of NM+, you can get 15% off your purchase)
1 long-sleeved T-shirt
1 pair of flip-flops
1 pair of sneakers
6 pairs of socks (I always end up losing half)
5 pairs of boxer shorts (I'm not a briefs guy!)
1 toothbrush
1 tube of toothpaste
1 razor
1 package of dental floss
1 small bottle of shampoo
1 small bottle of shower gel
1 towel
Deodorant
Small Medical Kit (safety is important!!!)
Miscellaneous
Female Travel Packing List
I'm not a woman, so I don't know what a woman wears, but Kristin Addis, our solo female travel guru, wrote this list as an addition to the basics above:
Clothing
1 swimsuit
1 sarong
1 pair of stretchy jeans (they wash and dry easily)
1 pair of leggings (if it's cold, they can go under your jeans, otherwise with a dress or shirt)
2-3 long-sleeve tops
2-3 T-shirts
3-4 spaghetti tops
1 light cardigan
Toiletries
1 dry shampoo spray & talc powder (keeps long hair grease-free in between washes)
1 hairbrush
Makeup you use
Hair bands & hair clips
Feminine hygiene products (you can opt to buy there too, but I prefer not to count on it, and most people have their preferred products)
For more on packing, check out these posts:
Barcelona Travel Guide: Related Articles
Want more info? Check out all the articles I've written on backpacking/traveling Barcelona and continue planning your trip: