Porto is Portugal's second-largest city and one of the best places to visit in Portugal, especially if you like Port wine (or just want to learn about it).
While Porto lacks the same "wow!" factor of Lisbon, I think it's a beautiful riverside city filled with lots of good food, wine, riverfront cafes, and bed and breakfasts. Moreover, this is the best place to start your trips to the nearby Douro Valley where you can see the region's famous port vineyards!
This travel guide to Porto will answer all your questions and help you plan an excellent trip to the city and surrounding region.

Porto
Top 5 Things to See and Do in Porto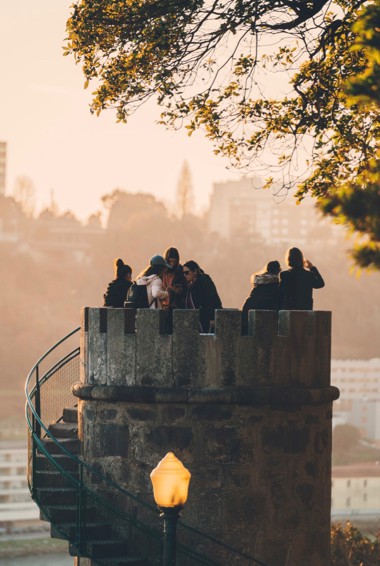 1. Wander the Jardins do Palácio de Cristal
This is a free 24-acre botanical garden in the center of Porto. The gardens were designed in the late 1800s by a German landscape designer and include an avenue of lime trees, walking paths along the river, and a space for concerts and exhibitions. It's one of the best places in the city to relax and people watch.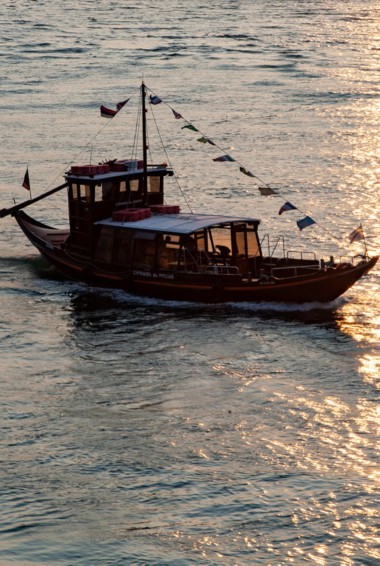 2. Take a boat trip on the Douro River
For a relaxing break from the city, take a boat trip up the Douro River. You'll get to pass under the city's massive six bridges that span the river while learning a bit about the history of the city. Tours cost around 25 EUR.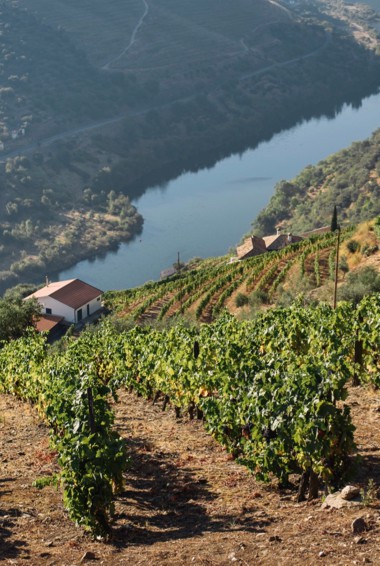 3. Take a tour of the Douro Valley
Surrounding Porto, the mountainous Douro Valley is filled with small family-owned wineries. These wineries are all high up in the hills, making for jaw-dropping views as you sip your wine. Quinta de La Rosa and Quinta do Crasto were two of my favorites. Wine tours start from about 80 EUR, or expect to pay 3-10 EUR for a glass if you tour on your own.
4. Visit the Soares dos Reis National Museum
This museum is home to a permanent collection of Portuguese paintings and sculptures. Founded in 1833, it was the first museum in the country that focused on Portuguese art. One of the primary exhibitions is by Portuguese sculptor António Soares dos Reis, after whom the museum is named. Admission is 5 EUR.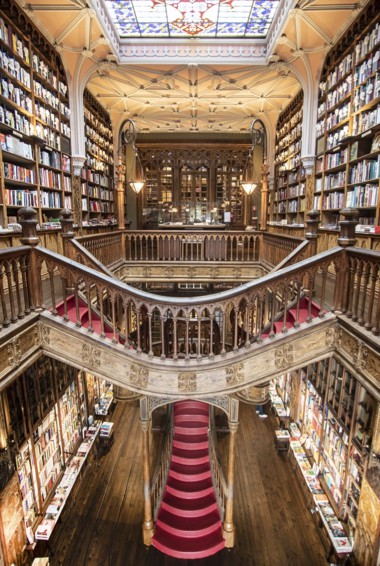 5. Livraria Lello
Opened in 1906 by the brothers José and Antonio Lello, this store is said to be the inspiration for the Hogwarts library in JK Rowling's Harry Potter. One of the oldest bookstores in Portugal, it features a red-carpeted staircase, stained-glass windows, and a neo-Gothic design. If you love bookstores, you can't miss this one.
Other Things to See and Do in Porto
1. Visit the Stock Exchange Palace
Known as the Palácio da Bolsa, this palace was built in 1842 and took over three decades to complete. The building and its cathedral were designed in the Neoclassical style and are both a UNESCO World Heritage Site and a National Monument. The palace was originally intended to showcase Portugal's economic might. The interior is ornate and entirely covered from floor to ceiling with paintings, sculptures, and architectural decoration, and you'll find lots of commemorations of Prince Henry the Navigator here (a central Portuguese in the establishment of Portugal's empire). Admission is 8 EUR.
2. Take a trip to Povoa de Varzim
The city of Povoa de Varzim is a small resort town 18 miles (30 kilometers) north of Porto. There are some wide, sandy stretch of amazing beaches here, including Praia da Salgueira where the rich locals liked to sunbathe in the 19th century. The tiny town's Praça do Almada central square has some colorful noteworthy architecture, included the Neoclassical town hall dating from 1791—other than that, there's not much to do other than walk around and take it all in. A direct bus ride here from Porto costs less than 5 EUR.
3. Listen to live music at Casa da Música
This state-of-the-art concert hall is the best place in the city to see live music and theatre. Built in 1999 to commemorate Porto being designated a European Capital of Culture, performances are held here regularly (though most of them in Portuguese). There are a lot of classical and jazz performances. Tickets cost around 25 EUR. Check the website to see what is available during your visit as there are often lots of touring performers visiting and many performances are free.
4. Shop at Mercado do Bolhão
Bolhão Market is an eclectic local market full of fresh produce, meats, fish, bread, flowers, and local handicrafts. The market, housed in a warn-down warehouse, has been around for over 100 years and is popular with locals and tourists alike. You can find pretty much everything here. If you're cooking your own meals, it's a cheap place to buy groceries.
5. Watch a football match
Like the rest of Europe, the Portuguese love football. If you're a fan of the sport, pay a visit to Dragão Stadium to take in a football match. The stadium holds 52,000 people and FC Porto's fans are some of the most passionate in Europe. They have huge rivalries with other Portuguese teams so matches are always exciting and energetic. Tickets start at 10 EUR.
6. Get lost in Ribeira
Porto's old town, declared a UNESCO World Heritage Site in 1996, is full of narrow and winding medieval streets, delightful cafés, and historic architecture. Have lunch, enjoy some port, and try to get purposefully lost in the meandering alleys. It's located along the water opposite Vila Nova de Gaia and is my favorite part of the city. Don't miss stopping by the Casa do Infante, which is said to be the house where Prince Henry the Navigator was born in 1394.
7. Step inside São Francisco Church
Built in the 15th century, the Church of Saint Francis is a UNESCO World Heritage Site and Gothic church. Unlike its drab exterior, the interior is lavishly designed in a Baroque style. The church took around 50 years to build and almost every inch of the church is covered in gold and ornately decorated. Be sure to dress appropriately as this is a place of worship.
8. See Porto's vibrant street art
Many of Porto's buildings are beautifully decorated with massive street art and murals. Stroll down Rua de Miguel Bombarda, Rue da Madeira, and Escadas do Codecal (the stairs leading down to the Duoro riverfront under Luis I Bridge), and you'll see some of the most incredible pieces of street art you'll ever see. If you want to learn more, book a tour through withlocals.com. They have affordable street art tours that will show you all the best murals and explain their history and importance.
9. Climb up the Clérigos Tower
Built between 1754 and 1763, this Baroque-style tower was home to the Brotherhood of the Clerigos, a 17th-century religious order. At 75m tall (and with 225 steps) it offers some of the best views of the city. Declared a National Monument in 1910, admission is 5 EUR and includes access to the museum, which showcases the cultural and religious history of Porto during the 18th century. The tower is open until 11pm so it's a good place to watch the sunset to take in the glow of the city at night.
10. Admire the city's azulejo art
While in Porto, it's hard to miss the blue and white ceramic tile artwork that decorates the city's buildings. Introduced by the Moors, these tiles are called azulejo, which means "small polished stone." The tradition dates to the 13th century, and the artwork usually tell a story, often about the history or daily lives of the people of Porto (kind of like Roman mosaics). Sao Bento train station has the most famous azulejo mural, featuring landscapes and ethnographic displays of the Battle of Valdevez. The Ribeira Negra Panel (which is over 40 meters long) is the best depiction of modern contemporary azulejo artwork in Porto (but you can literally find this type of artwork everywhere in the city).
11. Hike up to the Virtudes Garden at sunset
This vertical garden is located behind the Palace of Justice. Composed of several raised platforms, you'll find the park offers a spectacular view of Douro River and Vila Nova de Gaia district. After a long day of touring the city, this garden is the perfect place to enjoy a few drinks, people watch, and admire the sunset over the Douro River. Admission is free.
12. Take a day trip to Guimarães
Located 45 minutes from Porto, this charming city was not only the first capital of Portugal, but it's also where the first king of Portugal, Afonso Henriques, was born. The city has a beautifully preserved historic center that dates to the 12th century. Some notable sights to check out are Guimarães Castle, the city's old quarter, and the Palace of the Dukes of Braganza. You can visit as part of a day trip or stay overnight to escape the business of Porto.
Porto Travel Costs
Hostel prices – Dorms typically cost between 12-20 EUR. Expect prices to be slightly higher in the busy summer months (upwards of 30 EUR). Free Wi-Fi and lockers are standard, and most hostels have kitchens too. A handful also offer breakfast.
A private double bedroom for two with a shared bathroom starts from about 80 EUR per night in peak season. In the off-season, you'll find the same room for about 65 EUR.
Budget hotel prices – Two-star hotels near the city center start around 45 EUR a night. These usually include free breakfast and free Wi-Fi. A three-star hotel will cost you about 95 EUR a night.
Airbnb is another budget-friendly option in the city as well. An entire apartment costs around 35 EUR a night while private rooms cost around 18 EUR a night. For a shared space (a couch in someone's living room), expect to pay around 10-15 EUR per night (they are not many shared options available here though).
There's a campground about 10km from the city that costs 16 EUR per night. Try the website campspace.com for other booking options in the area.
Food – For a cheap meal at a local café or restaurant, expect to pay around 8 EUR. Small baked goods and snacks are around 2-4 EUR. A francesinha, the city's signature dish, costs about 9 EUR. Fast food (think McDonald's or Burger King) costs 6 EUR for a basic meal. For something more mid-range, like a three-course meal with table service, expect to pay 15-20 EUR.
Many restaurants offer a "Prato do Dia" (dish of the day) which will run you around 8-11 EUR. These are usually quite filling and consist of 2-3 courses.
A beer at the bar will cost 2-3 EUR. If you're buying your own alcohol, a beer is about 1 EUR while a bottle of wine can be found for around 4 EUR.
A trip to Porto would not be complete without having the city's signature dish: francesinha. It's a sandwich typically made with bread, ham, linguica (Portuguese sausage), and steak, with everything covered with melted cheese and a rich tomato sauce. A fried egg is placed on top of the sandwich and it's accompanied with french fries (that you dip in the sauce). It's incredibly heavy and filling (and delicious) and should be had at least once. You can find them in cafes all around Porto. Expect to pay around 9-13 EUR. For one of the best in the city, visit Bufete Fase's.
If you plan on cooking your own meals, a week's worth of groceries will cost 30-35 EUR depending on your diet. This will cover basic staples such as pasta, vegetables, rice, and chicken.
Backpacking Porto Suggested Budgets
On a backpacker budget, you can visit Porto for 50 EUR ($55 USD) per day. On this budget, you'll be staying in a dorm room, cooking most of your meals, doing free walking tours, visiting just a few paid attractions, and using public transportation to get around the city. If you're on a tighter budget, you can lower this by staying in hostels that include free breakfast, Couchsurfing, or limiting your drinking.
On a mid-range budget of 113 EUR ($125 USD), you'll stay in a budget hotel or private hostel room, eat out at cheap local restaurants, use public transportation and take the occasional taxi, enjoy some drinks at the bar, and do more paid activities like visiting museums or taking a day trip from the city. In short, you're not going to live large but you'll be able to get by without worrying too much about your daily spending.
On a luxury budget starting at 275 EUR ($305 USD) per day, you can stay in a 4-star hotel, eat out for every meal at mid-range restaurants, drink what you want, take taxis, visit museums, take a boat trip on the river, and visit wine cellars. This is just the ground floor for luxury though — you can easily spend more if you really want to splash out!
You can use the chart below to get some idea of how much you need to budget daily, depending on your travel style. Keep in mind these are daily averages — some days you'll spend more, some days you'll spend less (you might spend less every day). We just want to give you a general idea of how to make your budget. Prices are in USD.
Accommodation
Food
Transportation
Attractions
Average Daily Cost
Backpacker
$15
$15
$10
$15
$55
Mid-Range
$50
$35
$15
$25
$125
Luxury
$145
$60
$30
$70
$305
Porto Travel Guide: Money-Saving Tips
Porto is a cheap city in an affordable country so it's hard to spend a huge amount unless you are doing that on purpose. If you find cheap accommodation, buy your alcohol in stores, cook a lot of your meals, and stick to mostly free activities, you're not going to spend that much money. Assuming you don't want to do that and just want to cut some of your costs to have a reasonably affordable trip, here are some quick tips to help you save money in Porto:
Pick up a Porto Card – The Porto Card gives you free access to 11 museums, 50% discounts on other attractions, free public transportation, and discounts at local restaurants. The card starts at 6 EUR for a day pass (13 EUR including public transportation) and goes up to 15 EUR for a 4-day pass (33 EUR with public transportation). If you plan on seeing a lot, get this card.
Cook your own meals – Restaurants are cheap here, but eating out all the time can still be costly. If you're on a tight budget, save yourself some by cooking your own meals.
Take a free walking tour – If you want to understand more about the history, architecture, and people of Porto then take a free walking tour. They usually last a couple of hours and are a great introduction to the city. Porto Walkers has a free walking tour that will give you a budget-friendly introduction to the city. Just be sure to tip your guide!
Get the Andante Tour Ticket – For unlimited rides on the bus and metro pick up an Andante Tour ticket. It has a 24-hour and 72-hour option and allows you to take unlimited bus and metro rides. Tickets cost 7 EUR for the 24-hour pass and 15 EUR for the 72-hour pass.
Visit free museums – Many museums (including the Train Museum, Photography Museum, and Serralves Museum) open their doors to the public, free of charge, on Sundays. The catch is that they're only free until 2pm. If you don't mind waking up early you can easily save yourself some money.
Stay with a local – Couchsurfing is the best way to save on accommodation in Porto. By staying with a local you'll not only save money but you'll get to spend time with someone who can show you to some of the city's hidden gems.
Skip the taxis – Taxis are expensive in Porto, often adding fees for luggage and airport pickups. Simply use the metro or bus system to go where you need to.
Say "no" to bread – When eating out, a selection of bread and olives will be brought to your table before your meal. These aren't free, so politely decline the offer if you're not interested.
Where To Stay in Porto
Porto has a lot of budget-friendly hostels that are comfortable, social, and clean. There's a really get hostel scene here. Here are my top places to stay in Porto:
How to Get Around Porto
Public transportation – A single-journey bus ticket costs 1.80 EUR. The Porto Card and Andante Pass both offer unlimited rides for as little as 13 EUR. Buses run regularly from about 6am–9pm and offer limited service from 9pm-1am.
Subway – The metro is composed of five lines and trains come every 5-15 minutes. The metro operates from 6am-1am. Tickets are 1.20 EUR for a single journey.
Taxi – Taxis in Porto are safe though expensive. Prices start at 3.25 EUR and increase 0.50 EUR per kilometer. Most drivers speak English but showing them the address on your smartphone will help.
Ridesharing – Once banned in Portugal, Uber is now available in several cities around the country (Porto being one of them). It's also not the only taxi app that you can use in Portugal (Bolt and Free Now are also available). Rideshares are more cost-effective than hailing taxis on the street so if you need a ride, stick to rideshares and skip the taxis. You can save $15 off your first Uber ride with this code: jlx6v.
Car rental – If you're looking to drive to Porto's neighboring towns and to other regions of Portugal you can rent a vehicle to get around. I wouldn't rent a car just for the city itself as public transportation will be much cheaper and easier. Additionally, Portuguese drivers are generally considered rather aggressive so you'll want to use extra caution when driving here.
That said, rentals here are quite cheap. Expect to pay 35 EUR for an entire week-long rental of a small car with a manual transmission. An International Driver's Permit (IDP) is recommended for car rentals. You can get one before you leave your home country.
Bicycle – Porto is relatively flat so riding a bike is an easy and fun way to see the city. Bike rentals start at 10 EUR for 6 hours and 14 EUR for a full day.
When to Go to Porto
Peak season in Porto is during the summer months of June-August. Temperatures during that time are around 25ºC (77ºF). This is also the busiest time to visit the city so expect prices to increase. The overall atmosphere during this time is lively and there are lots of places to swim or relax on the beach so it's still worth visiting during peak season. Since Porto is in the north and on the coast, you can expect temperatures to not be as warm as the south (where they can be 33ºC (92ºF) during the day).
Personally, if you're on a budget, I think the best time to visit Porto is the shoulder season (March to May and September to October). It's still warm during this time but there aren't as many crowds and prices are cheaper. It may be a bit rainy, but you can still enjoy the city without much inconvenience.
Winter is from November to February. It gets cold, and tourist crowds have thinned out considerably. Temperatures vary but overall temperature hovers around 15 °C (59 °F). It's still warmer than much of Europe, so if you're on the continent and are looking to avoid the worst of the weather, head to Porto.
How to Stay Safe in Porto
Porto is very safe for travelers — including solo travelers and solo female travelers. Violent attacks here are uncommon and even petty crime is rare. Pickpocketing is the most common crime (though it's still quite rare). Be aware of your surroundings when you're in markets, on busy streets, or when using the metro.
Additionally, young backpackers here are often approached and offered drugs as Portugal has a relatively lax approach to illegal narcotics. This doesn't mean that drugs are legal, however – it just means they're decriminalized. You could still face hefty charges or jail time if you're caught with illegal drugs. Always decline the offer politely but firmly and continue on your way.
The emergency number in Porto is 112.
You won't find a lot of travel scams in the country but read this article on 14 major travel scams to avoid right here while you're in Portugal.
Remember: always trust your gut instinct. If a taxi driver seems shady, stop the cab and get out. If your hotel is seedier than you thought, change. Make copies of your personal documents, including your passport and ID.
If you wouldn't do it at home, don't do it in Porto!
The most important piece of advice I can offer is to purchase good travel insurance. Travel insurance protects you against illness, injury, theft, and cancellations. It's comprehensive protection in case anything goes wrong. I never go on a trip without it as I've had to use it many times in the past. You can use the widget below to find the policy right for you:
Porto Travel Guide: The Best Booking Resources
These are my favorite companies to use when I travel to Porto. They are included here because they consistently find deals, offer world-class customer service and great value, and overall, are better than their competitors.
Momondo – This is my favorite booking site. I never book a flight without checking here first.
Skyscanner – Skyscanner is another great flight search engine which searches a lot of different airlines, including many of the budget carriers that larger sites miss. While I always start with Momondo, I use this site too as a way to compare prices.
Airbnb – Airbnb is a great accommodation alternative for connecting with homeowners who rent out their homes or apartments.
Hostelworld – This is the best hostel accommodation site out there, with the largest inventory, best search interface, and widest availability.
Couchsurfing – This website allows you to stay on people's couches or spare rooms for free. It's a great way to save money while meeting locals who can tell you the ins and outs of their city. The site also lists events you can attend to meet people (even if you're not staying with someone).
Booking.com – The best all-around booking site that constantly provides the cheapest and lowest rates. They have a no money down policy, great interface, and the widest selection of budget accommodation. In all my tests, they've always had the cheapest rates out of all the booking websites.
Intrepid Travel – If you want to do a group tour around Sweden, go with Intrepid Travel. They offer small group tours that use local operators and leave a small environmental footprint. If you go on a tour with anyone, go with them. And, as a reader of this site, you'll get a discount when you click the link!
Rome 2 Rio – This website allows you to see how to get from point A to point B the best and cheapest way possible. It gives you all the bus, train, plane, or boat routes that can get you there as well as how much they cost.
World Nomads – I buy all my travel insurance from World Nomads. They have great customer service, competitive prices, and in-depth coverage. I've been using them since I started traveling in 2003. Don't leave home without it!
EatWith – This website allows you to eat home cooked meal with locals. Locals post listings for dinner parties and specialty meals that you can sign up for. There is a fee (everyone sets their own price) but this is a great way to do something different, pick a local's brain, and make a new friend.
Porto Gear and Packing Guide
If you're heading on the road and need some gear suggestions, here are my tips for the best travel backpack and for what to pack!
The Best Backpack for Travelers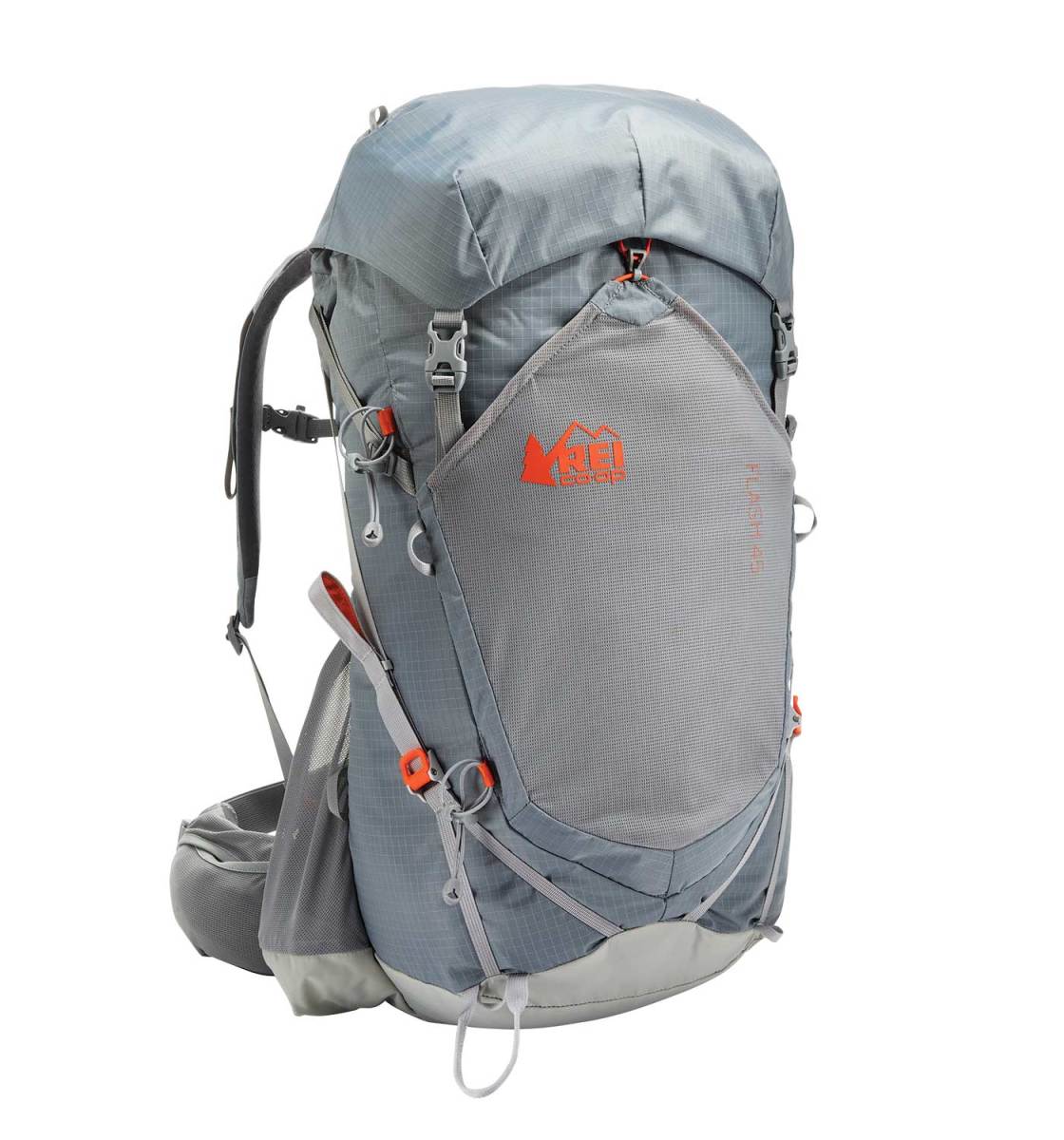 What's the best backpack for traveling long-term? I recommend the
REI Flash 45 Pack
. It's light and comfy, front loading, and fits perfectly in an airplane's overhead bin.
Size:
45-47L
Straps:
Thick and cushy with compression technology that pulls the pack's load up and inwards so it doesn't feel as heavy.
Features:
Removable top lid, large pocket at the front, hydration compatible, contoured hip belt
If you want something different, refer to my article on how to choose the best travel backpack for tips on picking a pack and other backpack suggestions.
What to Pack for Your Trip
Clothes
1 pair of jeans (heavy and not easily dried, but I like them; a good alternative is khaki pants)
1 pair of shorts
1 bathing suit
5 T-shirts (Unbound Merino is my preferred company. If you're a member of NM+, you can get 15% off your purchase)
1 long-sleeved T-shirt
1 pair of flip-flops
1 pair of sneakers
6 pairs of socks (I always end up losing half)
5 pairs of boxer shorts (I'm not a briefs guy!)
1 toothbrush
1 tube of toothpaste
1 razor
1 package of dental floss
1 small bottle of shampoo
1 small bottle of shower gel
1 towel
Deodorant
Small Medical Kit (safety is important!!!)
Miscellaneous
Female Travel Packing List
I'm not a woman, so I don't know what a woman wears, but Kristin Addis, our solo female travel guru, wrote this list as an addition to the basics above:
Clothing
1 swimsuit
1 sarong
1 pair of stretchy jeans (they wash and dry easily)
1 pair of leggings (if it's cold, they can go under your jeans, otherwise with a dress or shirt)
2-3 long-sleeve tops
2-3 T-shirts
3-4 spaghetti tops
1 light cardigan
Toiletries
1 dry shampoo spray & talc powder (keeps long hair grease-free in between washes)
1 hairbrush
Makeup you use
Hair bands & hair clips
Feminine hygiene products (you can opt to buy there too, but I prefer not to count on it, and most people have their preferred products)
For more on packing, check out these posts:
Porto Travel Guide: Related Articles
Want more info? Check out all the articles I've written on backpacking/traveling Portugal and continue planning your trip: