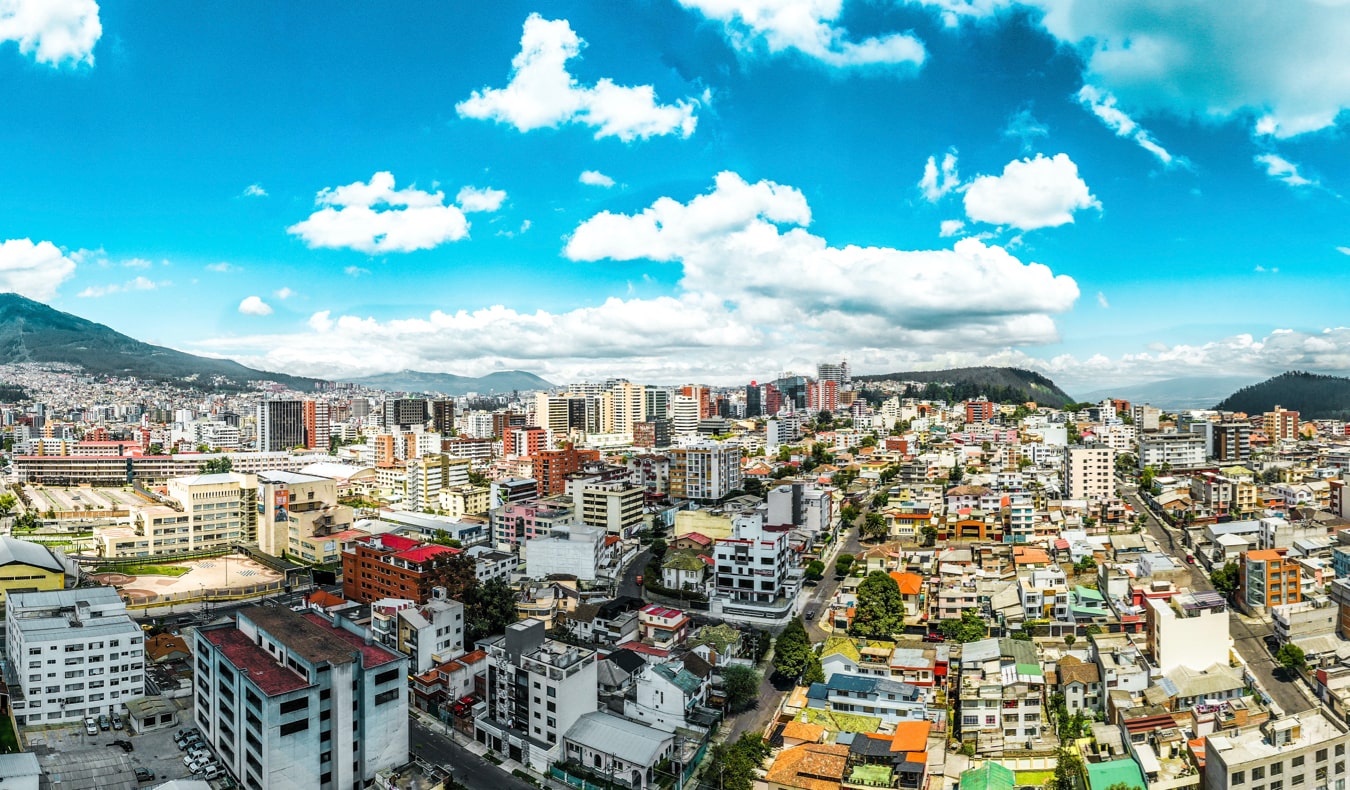 Last Updated: 4/5/23 | April 5th, 2023
I had no idea what to expect when I first visited Quito. The capital of Ecuador and home to two million people, the city had a grittiness to it that reminded me a lot of Naples (it's another city that looks gritty but also has beautiful and historic architecture).
While the region around Quito was Inca territory through the 15th century, the city itself dates from 1534 when Spanish settlers led by Sebastián de Benalcázar enslaved the natives and colonized the area. The city has been standing ever since.
Enveloped by mountains and perched at 2,850 meters (9,350 feet) above sea level, Quito usually gets ignored as travelers head elsewhere in the country (mainly the Galápagos).
However, from the beautiful historical town square to the lively restaurants and parks to the beautiful mountains, there is plenty to see and do here. Make sure you spend a couple of days here. Quito isn't really a touristy city so you can get a really good sense of Ecuadorian culture here!
To help you plan your trip, here's my list of the best things to do in Quito:

1. Take a Free Walking Tour
The best way to get a foothold in a new destination is to take a free walking tour. You'll get a crash course in history, culture, food, and much more. It's the first thing I do whenever I arrive in a new city as connecting with a local guide is the best way to get insider information.
Free Walking Tour Ecuador offers daily free walking tours (as well as paid food and cultural tours) that will give you a solid introduction to Quito. Tours last a couple of hours and cover all the main sights in town. Best of all, they're free — but just be sure to tip your guide at the end!

2. Hike the Bread Roll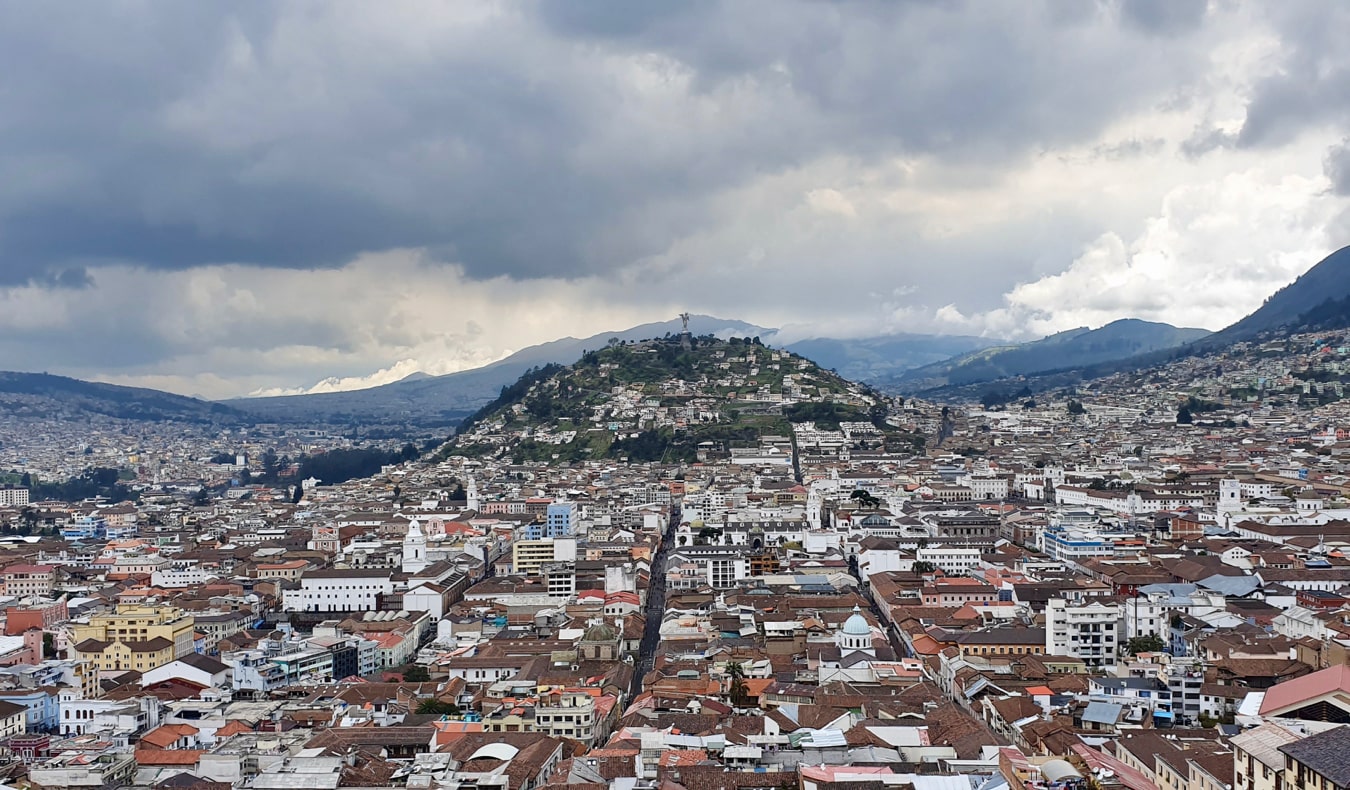 El Panecillo, or "The Bread Roll," is a small hill overlooking the city. Standing just over 200 meters (656 feet), it offers a beautiful panorama of the city and surrounding mountains. Before the Spanish arrived in the 16th century, it was home to an Inca temple. Today, a massive aluminum statue of the Virgin Mary (known as the Virgin of Quito), built in 1976, towers over the city. Try to arrive early in the morning for the best views (since the altitude is high, and clouds are common).

3. Wander the Old Town
Quito is home to one of the best-preserved historic centers in all of Latin America. The narrow streets are lined with centuries-old buildings, and the entire area was declared a UNESCO Heritage Site back in 1978. There are lots of cafés, colorful old buildings, churches, plazas, and more. It's a nice place to stroll around and feel like you've stepped back in time. Many of the buildings date back to the 1600s!

4. See Plaza de San Francisco
Saint Francis Square is where you'll find the Church and Convent of St. Francis, the city's oldest building. It dates to the 1500s and took almost 150 years to be completed. It's Baroque in design and is one of the largest historical structures in Latin America. The plaza itself is huge and makes for a nice place to people-watch. It was built on ancient Incan ruins (including those of Emperor Atahualpa's 15th-century palace).

5. Visit the Central Bank National Museum
The Museo Nacional de Banco Central del Ecuador, aka the Bank Museum, sounds pretty boring. Even as an avid museum-goer and history buff, I had low expectations. Fortunately, I was pleasantly surprised. The museum has a huge collection of over 1,500 items and artifacts from pre-Inca times (some over 6,000 years old). Its exhibitions showcase the history and progression of Ecuador throughout history, covering everything from art to religion to economics and everything in between. It's a massive museum, in which you could easily spend a few hours. It's also one of the most popular things to do in Quito (and it's super affordable too).
Avenida Patria, +593 2-381-4550, muna.culturaypatrimonio.gob.ec. Open Tuesday–Sunday 10am–5pm. Admission is $2 USD.

6. Cross the Equator
You can't visit Ecuador — named after the equator — without visiting the equator itself. First, visit the "fake" equator, the 30-meter-tall Mitad del Mundo monument built in the late 1970s in the wrong spot (modern GPS made the error known).
The "real" equator is a few hundred meters away, at The Intiñan Solar Museum. Here you can officially straddle the hemispheres and visit a small museum that pays homage to indigenous Ecuadorian culture and history. They also have some fun science experiments that only work when you're at the equator as well.

7. Relax in Parque Metropolitano
This is the largest green space in the city. Spanning over 1,700 acres, the park is home to hiking trails, campsites, bike paths (and rentals), and beautiful cloud forests for hiking and bird-watching. You can easily spend a few hours or an entire day here. Pack a lunch, bring a book and some walking shoes, and bask in the natural beauty and views of the surrounding mountains and landscape.
The park is open daily from 6am to 6pm. The entrance to the park is on Guanguiltagua Street in the Batán Alto neighborhood. Admission is free.

8. Take a Day Trip to Cotopaxi Volcano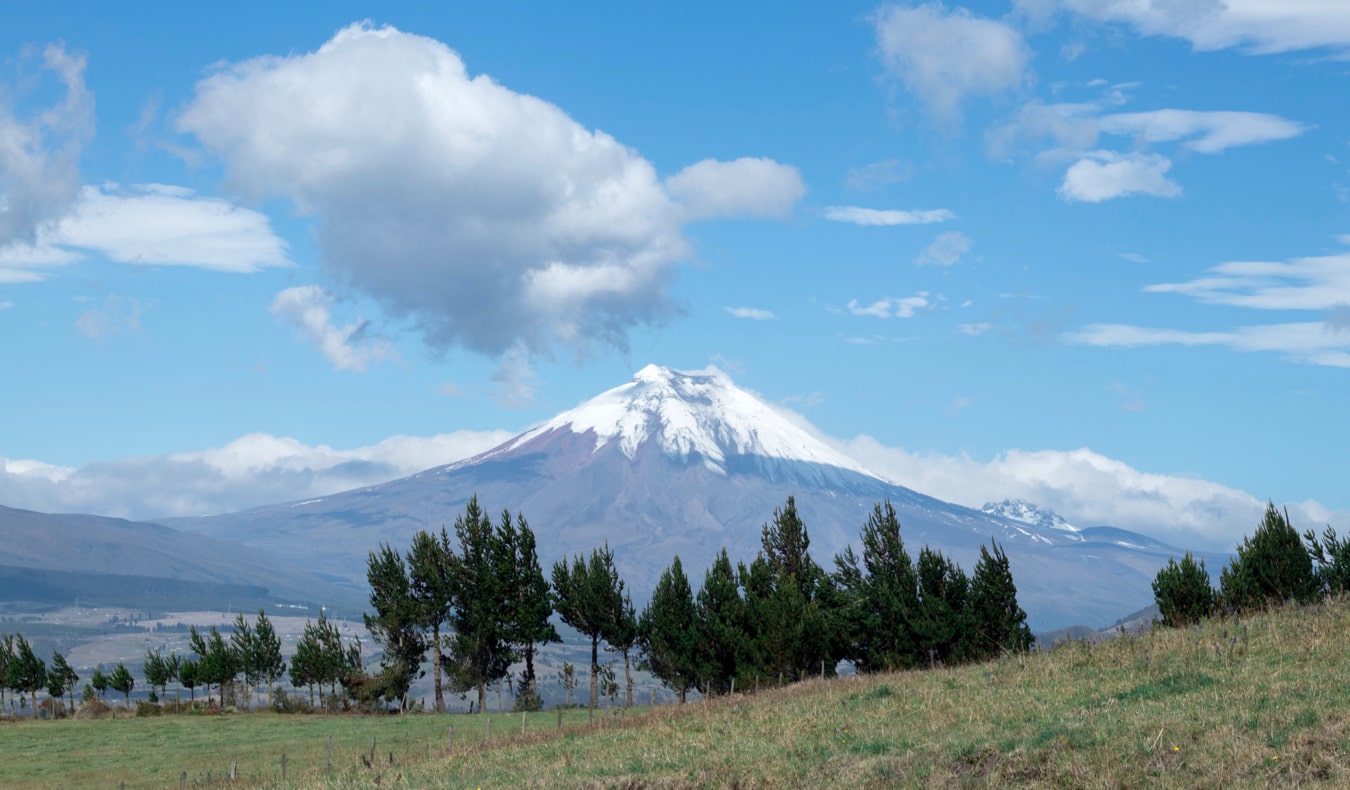 Approximately 50 kilometers (31 miles) from Quito is the world's highest active volcano. Located in Cotopaxi National Park and standing 5,897 meters (19,348 feet) tall, it's a popular location for outdoor activities such as mountain climbing, hiking, horseback riding, and camping. Since 1738, there have been over 50 eruptions (it was actually closed to visitors in 2016–2017 due to an eruption). When the weather is clear, you can see the volcano from Quito (it really is imposing).
The park itself is free (you just need to show your passport to enter). You can book a day tour for around $49-65 USD or arrange it yourself for around $20 USD. Expect to spend 2–7 hours hiking to the summit, depending on where you start (you can drive part way up to decrease the duration). Be sure to spend some time in Quito acclimatizing to the altitude before doing the hike.

9. Explore La Mariscal
This is a popular area for shopping and enjoying the city's nightlife. It caters a lot to the tourist/expat crowd, and I couldn't walk five feet without seeing a BBQ place or Irish pub. It's modern, trendy, and filled with bars and posh restaurants. The houses in the area are colorful, and there are a few open-air markets worth browsing as well. In short, it's a nice place to explore during the day and fun for a night out once the sun goes down.

10. Tour the García Moreno Prison Museum
This abandoned prison was shut down in 2014, after over 150 years in operation. Today, it's an eye-opening museum that highlights the challenging conditions of prison life in Quito over the past century. The guides are former guards who will tell you all kinds of frightening stories while walking you around the grounds. Many of the cells are still full of prisoners' items and belongings. It's really interesting but also a little unsettling too. It definitely provides some nuance to the city's history.
Vicente Rocafuerte. The museum keeps odd hours and has minimal contact information. Ask your hotel/hostel staff for details. Admission is free.

11. Take a Day Trip to Laguna Quilotoa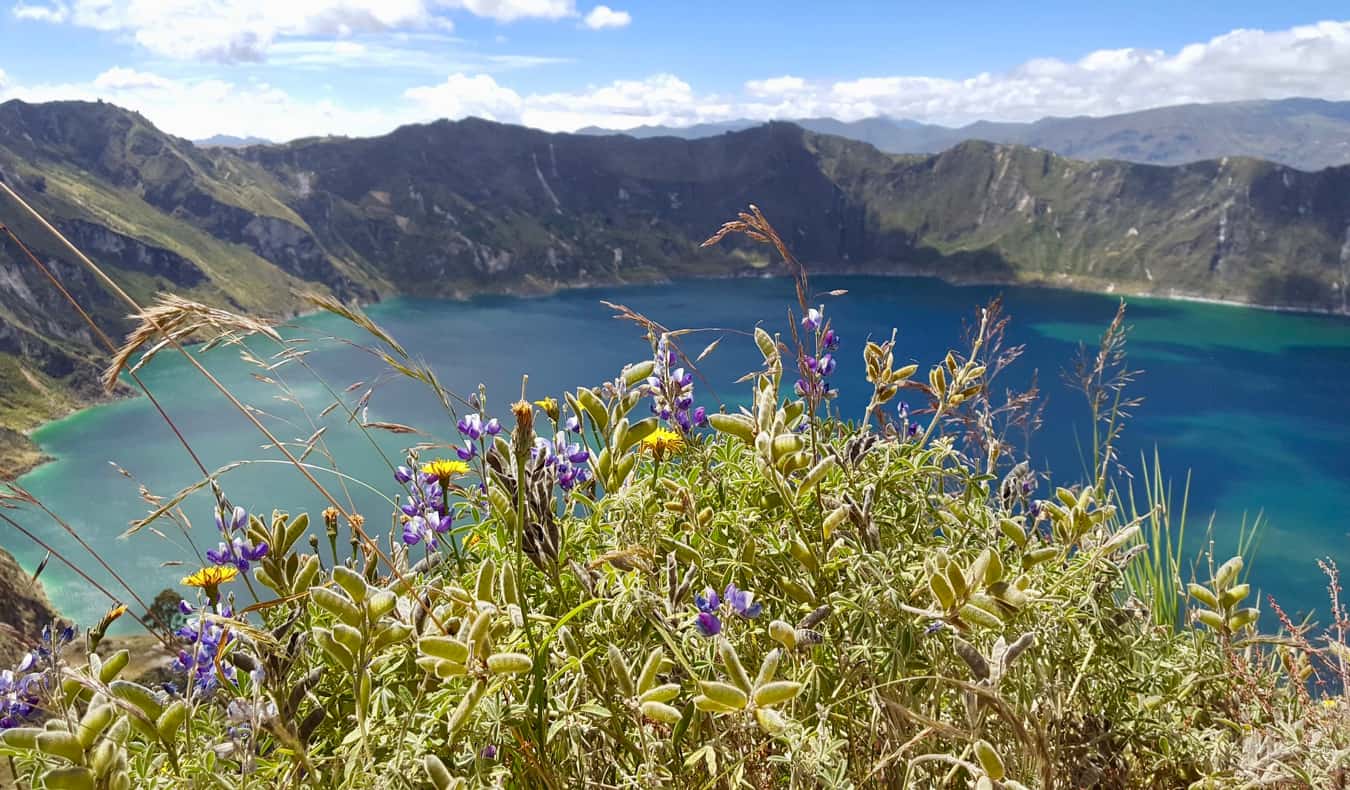 This stunning crater lake is three hours from the city. Made from a former volcano that collapsed from an eruption, the resulting crater filled with water and is an absolutely beautiful sight. You can hike, swing off the edge of the crater lip, and even rent kayaks and paddle around the water (rentals cost around $3 USD). Day tours make for a long day (most last 12 hours), so consider staying in the region overnight if you can. Expect to pay around $50 USD for a day trip. Most also include a brief stop at Cotopaxi as well.

12. Visit the Museo Templo del Sol Pintor Cristobal Ortega Maila
This is a cultural exposé and tribute to Andean culture housed in an imposing museum built by indigenous artist and sculptor Ortega Maila. Built of large stone, the museum looks more like a castle than a traditional gallery. You can marvel at the 500 pieces of his incredible work and check out artifacts from all over the region. There is even a meditation chamber and the entry includes a tea and aromatherapy session.
Manuel Córdova Galarza E28 y, +593 98 484 1851, facebook.com/MuseoTemplodelSolOficial. Open daily from 9am-5pm.

13. Take a Day Trip to Baños de Agua Santa
Baños is a small town with incredible natural surroundings offering stunning panoramic views, hot springs, lush mountainous cliffs, and cascading waterfalls. There's a ton to do here too. You can swim, explore caves, zip line, paraglide, white water raft, and so much more. Don't miss Ruta de las Cascadas (the Waterfall Highway) to see the waterfalls that run along a spectacular pass. It takes just over three hours by car, so it's best to spend the night here if you can.
***
I loved Quito. It's rich in culture and architecture and filled with good food, and there's a lot to see and do. Don't just use it as a place to fly to the Galápagos Islands from — it's worth spending a few days exploring and getting to know this surprising and entertaining city!
Book Your Trip to Ecuador: Logistical Tips and Tricks
Book Your Flight
Use Skyscanner to find a cheap flight. They are my two favorite search engines because they search websites and airlines around the globe so you always know no stone is left unturned.
Book Your Accommodation
You can book your hostel with Hostelworld as they have the biggest inventory and best deals. If you want to stay somewhere other than a hostel, use Booking.com as they consistently return the cheapest rates for guesthouses and cheap hotels. My favorite places to stay are:
Don't Forget Travel Insurance
Travel insurance will protect you against illness, injury, theft, and cancellations. It's comprehensive protection in case anything goes wrong. I never go on a trip without it as I've had to use it many times in the past. My favorite companies that offer the best service and value are:
Looking for the Best Companies to Save Money With?
Check out my resource page for the best companies to use when you travel. I list all the ones I use to save money when I'm on the road. They will save you money when you travel too.
Want More Information on Ecuador?
Be sure to visit our robust destination guide to Ecuador for even more planning tips!