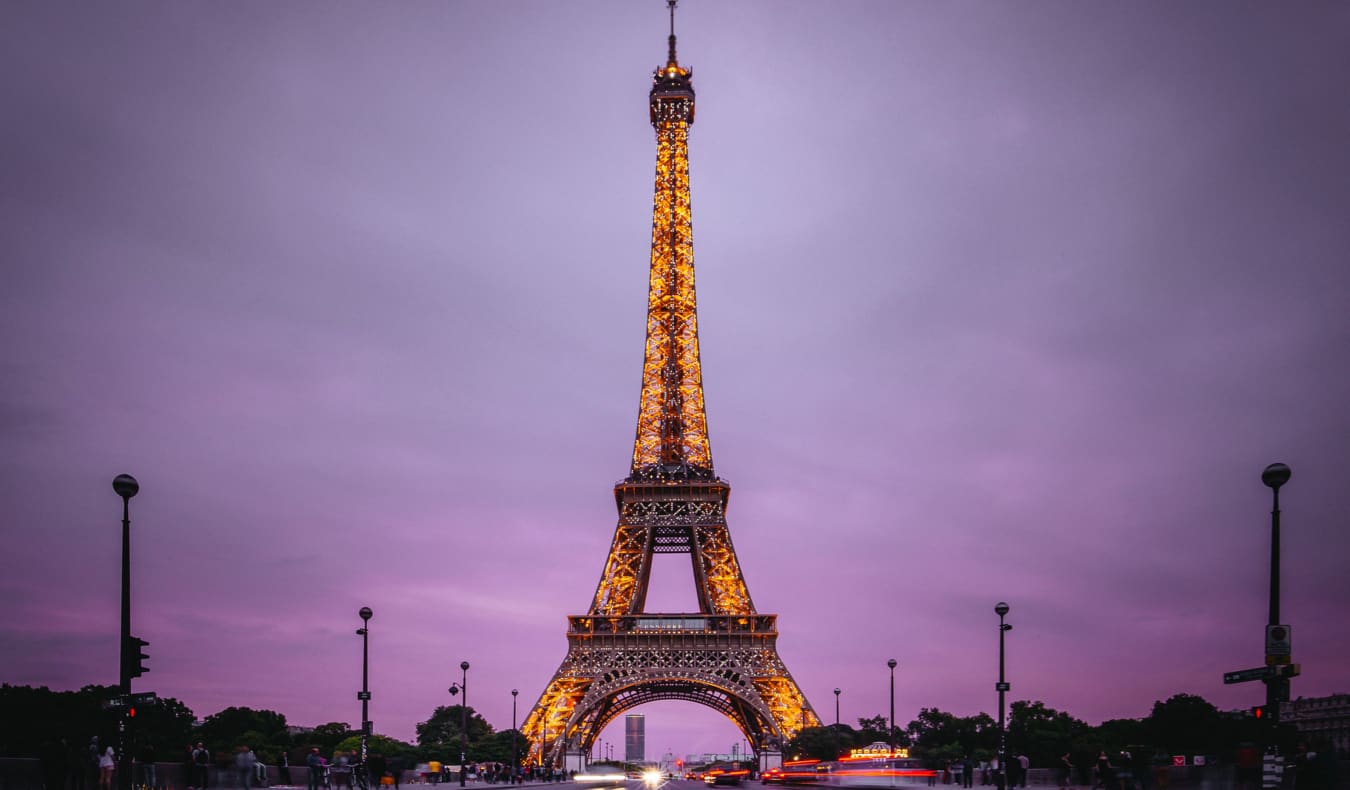 Last Updated: 5/8/23 | May 8th, 2023
I have a slight confession to make. I didn't like Berlin the first time I visited it.
Everyone raves about how great it is so going in I had high expectations. It was a "must-see" people said. But I don't know if it was the weather, the architecture, or the people but I didn't see what all the fuss was about. While I had fun with people from the hostel, overall, I could do without Berlin.
When most people find out about this, they are shocked. "How could you not like Berlin? It was so great," they said.
"I dunno," I reply. "It just didn't do it for me."
Not everyone is going to like the same place. There are many cities I don't like. And, as anyone who has read my about me page knows, I didn't enjoy my time in Vietnam.
We always hear about the "must see" destinations in the world — places no sane person can miss. Who would want to skip Angkor Wat, Paris, the Great Barrier Reef, the Killing Fields in Cambodia, or Auschwitz?
Well, me.
I skipped the Killing Fields during my trip to Cambodia as well as every concentration camp in Europe. I'm just not interested. Why see a bunch of old buildings and fields where lots of people were murdered? For me, I'd rather go into a museum and read the story because that is what is really interesting to me.
Yes, these places have pictures and signs but to me, it's not something I'm interested in. And, as a history student, I already know a lot about these places and seeing the death machines isn't going to make me realize, "Wow, this is bad!" because I know that already.
Years ago, when I first started traveling, I chastised a guy in Cambodia for skipping Angkor Wat.
"How could you miss it? You need to at least see it even if only for a day," I said. But, looking back, I see that he didn't need to go.
Travel isn't about checking off some list of world sites — it is about exploring the world, learning about yourself and other cultures, and seeing what interests you.
Yes, we should all move out of our comfort zone, push ourselves, and try new things. I have tried sea snails in France (they are really good) and tried to (slightly) get over my fear of heights.
But take me to a concentration camp and I'm just going to be bored. But take me to a Holocaust museum and I'll be there for hours.
Take my friend to a museum and he will fall asleep where I can hours exploring. Or take them on a walking tour and they'll complain.
Take me to a sporting event and I'll be counting down until it's over.
We all have different interests.
Pushing yourself to do new things is one thing, seeing things because someone told you it is a "must-see" is another. There are no must-see destinations in the world, only things everyone thinks are must-see. I'm still guilty of telling people to "see this or that".
I love Paris and am shocked when people don't. "You have to give Paris a chance," I say.
But, when I take a moment to think, I see that I'm just forcing my opinions on them like people who tell me I need to see the Killing Fields do to me.
And what is "must-see" anyways?
A place so amazing that everyone should go to, right?
But we all know no two people see the same thing the same way and travel destinations don't escape this rule of life. When I saw Stonehenge, I was disappointed. It was just a bunch of stones to me. The nearby town of Salisbury impressed me more.
"Must-see"" is only what we think it to be. People all over the world are always guilty of telling people what is a must-see. We can't expect everyone to like what we like.
Sure, there are great places to see in the world but I don't believe there is anything that is a must-see.
I make lots of recommendations but those are just my opinions. Doesn't mean it's right — it is just right for me.
So, the next time anyone tells you that you are crazy for missing some "must-see" destination or attraction, ask them if they would go to something they didn't like. Chances are they will say no. Then you can just tell them:
"Exactly! That's the same reason why I'm not going to place (insert name)."
Because there is no such thing as must-see!


Book Your Trip: Logistical Tips and Tricks
Book Your Flight
Find a cheap flight by using Skyscanner. It's my favorite search engine because it searches websites and airlines around the globe so you always know no stone is being left unturned.
Book Your Accommodation
You can book your hostel with Hostelworld. If you want to stay somewhere other than a hostel, use Booking.com as it consistently returns the cheapest rates for guesthouses and hotels.
Don't Forget Travel Insurance
Travel insurance will protect you against illness, injury, theft, and cancellations. It's comprehensive protection in case anything goes wrong. I never go on a trip without it as I've had to use it many times in the past. My favorite companies that offer the best service and value are:
Want to Travel for Free?
Travel credit cards allow you to earn points that can be redeemed for free flights and accommodation — all without any extra spending. Check out my guide to picking the right card and my current favorites to get started and see the latest best deals.
Need Help Finding Activities for Your Trip?
Get Your Guide is a huge online marketplace where you can find cool walking tours, fun excursions, skip-the-line tickets, private guides, and more.
Ready to Book Your Trip?
Check out my resource page for the best companies to use when you travel. I list all the ones I use when I travel. They are the best in class and you can't go wrong using them on your trip.