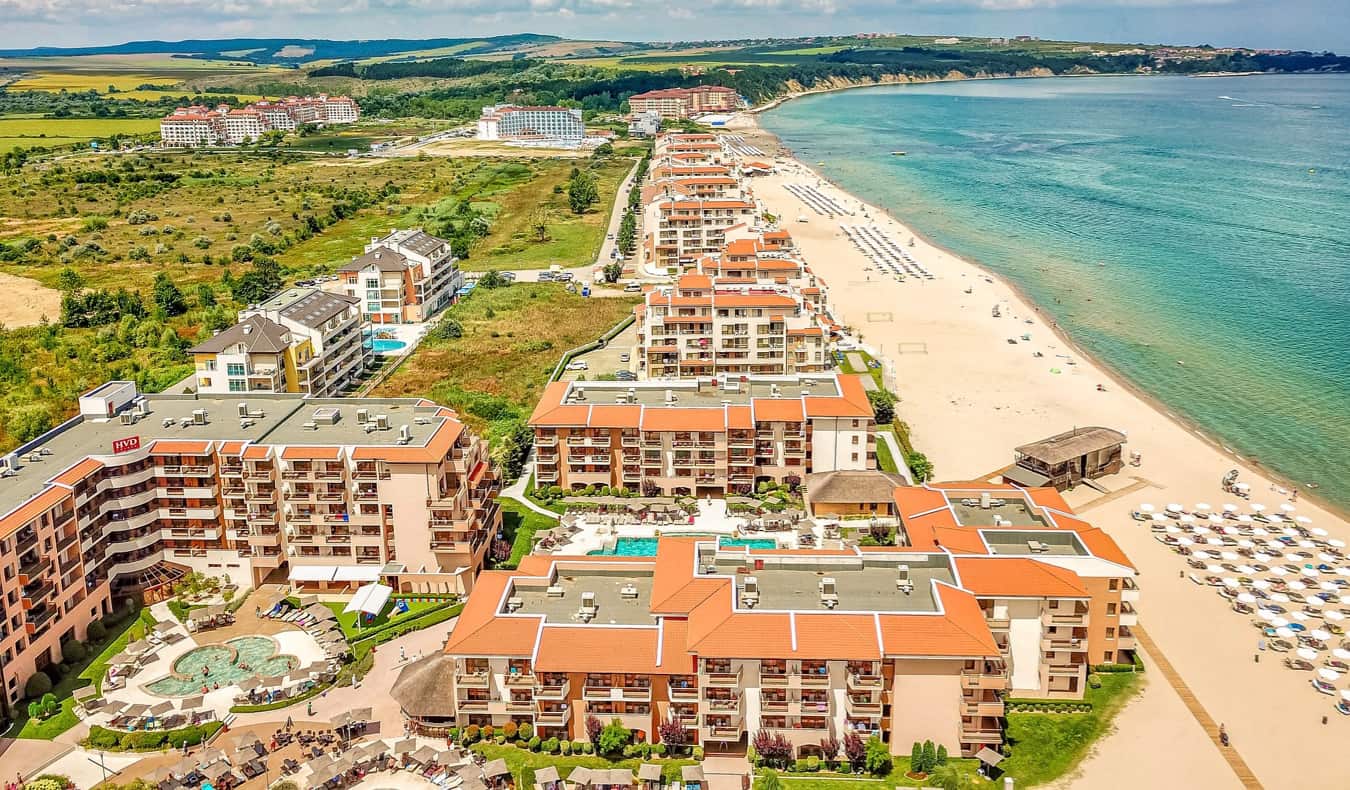 Last Updated: 8/4/19 (Added new tips and info)
There aren't many places in the world I despise.
Like most travelers, I always try to travel with an open mind about the places I visit. But there are some places you'll encounter that just rub you the wrong way.
And that's ok.
We all have our own preferences and interests, and what I like about a place, some people won't (and vice versa).
Of course, just because I don't like a destination that doesn't mean the destination itself sucks. Everyone has their own feelings about a place.
At the end of the day, travel is a subjective experience. We all have our own tastes and interests. And we will all have our own unique experiences in each destination too.
No two trips are the same.
That, in part, is why I love to travel: there is always something new to experience (even in places that you've already visited).
However, there are still some places out there that — to be polite — I dislike.
One of those places is Ko Phi Phi, Thailand.
I've never understood the hype about it or why people like it so much. Other than being a place to buy expensive drinks, it really has no redeeming qualities. It's crowded, chaotic, dirty, and overrun with tourists to the point that it's just not enjoyable to be there.
Yet, for some reason, Ko Phi Phi has remained "the" place to go in Thailand.
The other place I hate?
Sunny Beach.
Located on the eastern coast of Bulgaria, Sunny Beach (Slanchev Bryag) is a seaside resort destination on the Black Sea. The permanent population is quite small, yet the booming tourism industry brings in tons of visitors during the hectic months of Bulgaria's summer.
It's the hot spot to visit in Bulgaria, especially if you're Russian, English (northern English specifically), or Scandinavian.
Ten years ago, Sunny Beach was a quiet seaside town with beautiful beaches and good clubs. But as with so many other destinations in the world, as word got out about how nice it was, it got more and more popular and more and more built for tourists. It went the way of Phuket, Ko Phi Phi, and Cancun, yet another victim of overtourism.
Everyone told me Sunny Beach was a good party, but that didn't really sell the place to me. Another beach party town? Great.
I had just spent three weeks in Ios working on my tan and ouzo-drinking skills. But the people I was traveling with were heading there, so I figured I'd join them. We were all going the same route back to Sofia anyway.
While the nightlife is amazing (if you like to party until 6am with drunk 18-year-olds, that is), there's really nothing else special about this place.
Absolutely nothing.
I stayed three nights (two nights too long) because I ran into friends from Ios.
You're probably thinking, Come on, Matt, is it really that bad? There must be something nice about it.
You're right, there is something nice about it — it has a pretty amazing water park nearby. It's huge, with some great water slides. I love water parks, and this is a really good one. But you can go to the water park as a day trip from Varna or Burgas and avoid Sunny Beach entirely.
So why do I hate Sunny Beach so much?
Well, first, the beach itself. It's covered in beach chairs. So many beach chairs that you can barely put down a towel. I'm not exaggerating. In fact, it's not really a beach so much as a parking lot full of chairs placed over some sand.
Next, there's the water.
A few hours north in Varna, the water, despite being near a port, is crystal clear, beautiful, and inviting. It was just as wonderful as the water I played in in Greece.
But in Sunny Beach?
The water is polluted and filled with an algae bloom so large that the shoreline turned green. If you go in, you walk out looking like a swamp thing.
My Bulgarian friends say this only happens "sometimes" and that the water is "usually" nice. But when I pressed them a bit more, they got vague on just how little "sometimes" was. I got the impression that sometimes might be a bit more frequent than they let on.
Lastly, Sunny Beach is tacky tourism central. It's full of glowing neon lights, bars, people on the street trying to get you into their restaurants or clubs, fast food chains, cheesy t-shirt vendors, and everything else a built-for-tourists destination has.
If you'd blindfolded me, drugged me, and woken me up in Sunny Beach, I could have easily said I was in Kuta Beach, Phuket, Cancun, or any number of cookie-cutter beachy places in the world.
There's no culture or uniqueness to this place, except that some signs are in Bulgarian.
Finally, Sunny Beach is filled with people who just want to overpay for a week of drinking. It's always happy hour, there are always free shots, and huge night clubs go until dawn. I felt like I was on spring break.
But if you really want to go on a binge on the cheap, there are tons of better destinations in Europe: Barcelona, Lagos, Ios, Dubrovnik, and Varna, just to name a few. Those places at least have some history, culture, and charm to them.
Sunny Beach is a giant tourist trap of a destination with a bad beach, overpriced food, tacky bars and souvenir shops, and a bunch of drunks. If that sounds like fun to you, I highly recommend it.
But there are better places to party than Sunny Beach.
While I love a great nightlife, I'd rather party in a place that also actually has a nice beach.
If I never see Sunny Beach again, I'd be the world's happiest man.
Book Your Trip to Bulgaria: Logistical Tips and Tricks
Book Your Flight
Use Skyscanner or Momondo to find a cheap flight. They are my two favorite search engines because they search websites and airlines around the globe so you always know no stone is left unturned. Start with Skyscanner first though because they have the biggest reach!
Book Your Accommodation
You can book your hostel with Hostelworld as they have the biggest inventory and best deals. If you want to stay somewhere other than a hostel, use Booking.com as they consistently return the cheapest rates for guesthouses and cheap hotels.
Don't Forget Travel Insurance
Travel insurance will protect you against illness, injury, theft, and cancellations. It's comprehensive protection in case anything goes wrong. I never go on a trip without it as I've had to use it many times in the past. My favorite companies that offer the best service and value are:
Looking for the Best Companies to Save Money With?
Check out my resource page for the best companies to use when you travel. I list all the ones I use to save money when I'm on the road. They will save you money when you travel too.
Want More Information on Bulgaria?
Be sure to visit our robust destination guide on Bulgaria for even more planning tips!