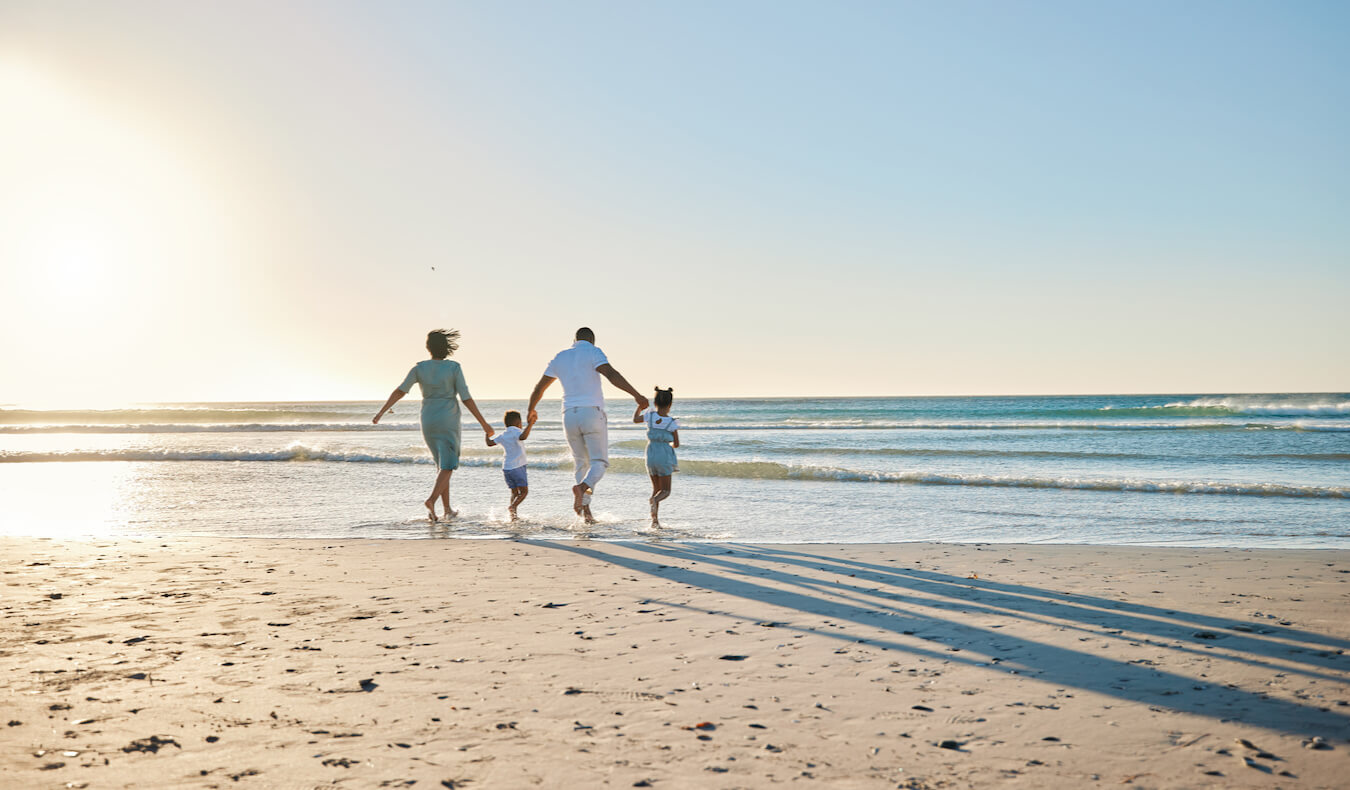 Last Updated: 9/15/23 | September 15th, 2023
I'm in my 40s, single, and I travel solo. These are things that probably won't change anytime soon (though my mother keeps asking me when that second one will).
As such, most of the travel tips on this website tend to be focused on what I, a single traveler, learn about traveling better, cheaper, and longer.
But that doesn't mean my advice is only for solo travelers.
My belief is that budget travel tips are universal because when we all touch down in, say, London, we all deal with the same costs. We may end up staying in different places and eating in different restaurants, but the methods we use for saving money will generally be the same.
A common question I get asked is if my advice will work for families or older travelers. (It's also brought up in my reader surveys: "Matt, I wish you would write more for those with families or older travelers.")
There's a common perception that family and senior travel is an inherently different form of travel that requires special considerations. I know not everyone thinks that way, but I often feel that the question, "Can you write tips that apply to family/senior travel?" implies that distinction.
But I don't think that is really the case.
Sure, when you're traveling with a family, you want kid-friendly activities and restaurants, and maybe you just won't stay in a hostel dorm together. But is that really a whole new form of travel?
I don't believe so.
You're just looking for different things within the realm of budget travel.
Of course, not every budget-travel tip applies to every traveler. We all have different desires and needs and, since the question above is a very valid one, I wanted to show how you can apply the advice of this solo traveling nomad to your family trip or, if you're older, highlight some different accommodation types and tour information.
(Disclaimer: I'm not pretending to know about how best to travel with children or the needs of older travelers. I don't. But since this is a question that comes up a lot, I just want to collate the tips and articles on my website to create a resource page that I believe can help in your planning.)

Family Travel Tips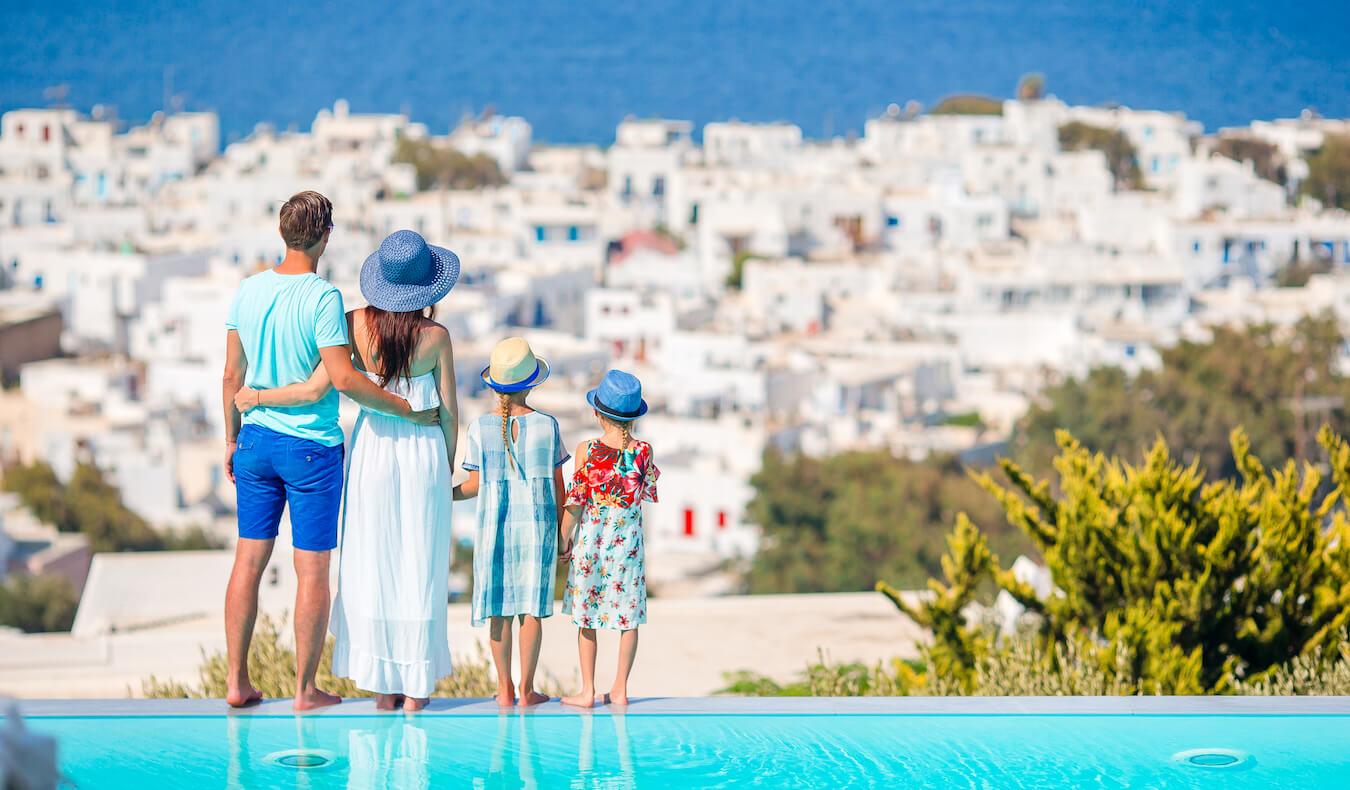 Like solo travelers and senior travelers, families that travel together are going to have three major expenses:
Flights
Accommodation
Food
The more you can lower these expenses, the longer you'll be able to travel. To that end, here are some tips, tricks, and resources to help you save money on your trip so you can
How to Save Money on Flights
It's one thing to buy a flight for one person; it's another to buy flights for four or five people. That $700 flight suddenly becomes $3,500, and that's just more money than most of us can or want to spend. Seeing that number just for the flights would keep me at home!
To help you save money on flights, here are the 5 steps I follow whenever I am searching for a deal. It will work just as well for families as it does for me, a solo traveler. Nine times out of ten, I'll be able to save myself some money following these steps — and I don't have to spend hours researching either.
1. Start your search on flight deal websites – These sites will have rare deals that won't last long. It's a great place to start to get ideas and find last-minute deals. If you're not picky about where and when you travel, you'll likely find some great flight options here.
My favorite cheap flight deal website is Going. They send incredible flight deals straight to your inbox, so if you're flexible on where and when you go you can save a fortune. It's only available to US travelers, but has saved me a ton in the past.
Other reliable sites for flight deals are:
I compare what I find there with ITA Matrix. It allows for complex searches and is used by every avid flyer I know. While it only searches major airlines, it has a calendar option so you can see prices over the course of the month. It's helpful to show you the approximate baseline price. You'll want that moving forward so you can compare other sites to find the best deal.
2. Search budget carriers – Next, I visit Skyscanner. I'll check this site for budget carrier options. There are a lot of third-party options here as well. Booking third-party might save you money, but if there is an issue (delay, cancelation, missed connection) you'll have to deal with them instead of the airline, and most third-party sites have slow customer service.
That said, if the price difference is huge it might be worth booking via a third-party site — just read their reviews first and make sure you buy travel insurance just in case.
3. Check Google Flights – Third, I check Google Flights to see if it is cheaper to fly to a different airport. For example, if you're flying to Paris from New York City, it might be cheaper to fly to Dublin and then book a cheap Ryanair flight (I once did exactly save and saved $200 USD when compared to a direct flight to Paris).
If you're traveling with kids, booking a non-direct flight might actually be a good idea as you'll all be able to get up and walk around, eat, and stretch out during your connection.
4. Visit the airline's website – After I've searched for deals and budget flights, I check directly with the airline. Airlines occasionally offer cheaper prices to encourage customers to book directly with them. You'll also have more peace of mind booking direct since there won't be a third-party involved should a delay or cancelation occur. That said, more often than not, you won't find the cheapest prices directly with the airline.
In addition to following those simple steps, here are some other helpful things you can do to find the best flight deal for your next family trip:
Use travel credit cards to get points – Travel hacking is vital when you have to buy multiple airline tickets. With very little work, you can accumulate hundreds of thousands of points — all without any extra spending. That's enough to get you and your family anywhere in the world!
These days, there are tons of amazing travel credit cards that provide incredible perks and value for avid travelers. These include 5x points on certain spending categories, huge sign-up bonuses, lounge access, Global Entry, priority boarding, and much, much more!
I earn over 1 million points per year — and you can too. Best of all, it doesn't require any extra spending either. Just buy your regular groceries and gas, pay your bills on time, and you'll be earning free travel in no time!
If you're new to travel hacking you can download my free primer to help you get started!
Visit a travel agent – Believe it or not, travel agents can still be good for bulk flight discounts, especially cultural-specific travel agents that specialize in flights to their country of origin (for example, buying flights to China in Chinatown).
Beyond using points or finding some amazing deal, there's not much you can do to lower the cost of flights (whether for a single traveler or a family). Airline ticket prices are going up and we're all going to suffer. There are ways to avoid being the person who pays the most for their ticket but, without points, there's no way to get free or very discounted flights.
For more tips and advice on finding a cheap flight, here are some helpful posts:
Finding Budget-Friendly Accommodation
This is another big cost that doesn't need to break your bank. The biggest way to win: skip the hotel. Hotels are the most expensive form of accommodation. Luckily, there are some great alternatives. Here's how you can overcome (or cut) these costs:
Stay in a family-friendly hostel – Hostels are not just for young, single backpackers. There are many hostels out there that are great for families (and tour groups) that don't have the party atmosphere normally associated with hostels.
One of the best family-friendly hostels in the world is the chain Hostelling International. They offer nice, quiet, clean rooms, and have hostels around the world.
Use Hostelworld.com to find quiet, family-friendly hostels. You can read reviews, see what facilities and amenities there are, and look at photos to find the perfect hostel for you and your family. It's my go-to site for finding great places to stay. Here's a list of my favorite hostels in the world.
Rent someone's home or apartment – Vacation rental sites can get you all the comforts of home while on the road and work out cheaper per person than a hostel or hotel. In many instances, you can rent a whole apartment for prices similar to budget hotels. This allows you access to self-catering facilities so you can cook your own meals, saving you even more money in the progress.
The best apartment rental sites include:
Airbnb – The biggest platform for finding private rooms and entire homes for rent. There are both budget-friendly and luxury options too.
VRBO – Similar to Airbnb, HomeAway offers vacation and short-term apartment rentals all round the world (they merged with Homeaway so they have a sizeable list of properties too).
Campsapce – A platform for renting space to camp on private property, as well as cabins, lodges and other more rustic accommodation.
Use last-minute hotel discount sites – If you do need a hotel, use websites like Hotwire, HotelTonight, and Priceline to find cheap, last-minute hotel rooms.
Use a hospitality network – Many of the hospitality networks like Couchsurfing, and Servas have numerous hosts who take families. You'll need to spend a bit more time finding and connecting with them, but it's definitely possible.
There is often this perception that these websites are for just young, solo travelers, but many, many hosts take families (Servas more so than Couchsurfing). You get to know a local family with these websites, and your kids will have other kids to play with, too! Win-win.
For more information and tips on finding cheap accommodation, check out these relevant blog posts:
Cutting Food Expenses
I imagine feeding a family is not very cheap (I know, I know — Captain Obvious over here, right?). When you're traveling, being budget conscious becomes even more important, as food costs can ruin your budget. Here are some tips that can help:
Cook – Obviously, cooking food will be cheaper than eating out in most destinations. Visit local markets or grocery stores, get some food, and have a picnic or make sandwiches for later. When I don't have access to a kitchen, I buy a lot of pre-made meals at supermarkets. They aren't world-class meals but they do the trick.
Get lunch specials – The best time to eat out at restaurants is during lunch when places offer lunch specials and set menus that are cheaper than dinnertime menus. This is especially true around North America, Europe and in Singapore.
Food trucks/street food – If you're in a place with food trucks or street food, eat there. Not only will these meals be cheaper, they will probably be tastier too. Food trucks and street stalls are my favorite places to eat. You can find meals for under $1 USD in many parts of the world, making it easy (and cheap) to feed a family.
Don't eat near tourist attractions – This is an important rule of mine. If you eat near a major site, food will be three times as expensive and probably a third as good. Walk at least five blocks away before you pick a restaurant. You'll get cheaper, more authentic local food this way.
Stick to local food – Local food is always going to be cheaper than imported food, non-seasonal food, and western food. If you want to stick to your budget, eat what the locals eat.
For more tips and information on eating cheap while traveling, check out these posts:
Saving Money on Attractions
Visit city tourism offices to get discounts and free entrance into local museums and attractions. Tourism offices (think London Tourism, Paris Tourism, New York Tourism, etc.) are an amazing resource that few travelers use. They know what's free, what events are happening, offer discounts, and more. Many cities sell tourism cards that combine discounts and free admission with free public transportation, making them perfect for families who plan on seeing and doing a lot.
Additionally, many sights and museums have free admission for kids under 12 as well as free admission days. Many have family passes too that might save you money as well. Always ask or check their website before you arrive. Chances are, there's a discount you can use!

How Senior Travelers Can Travel on a Budget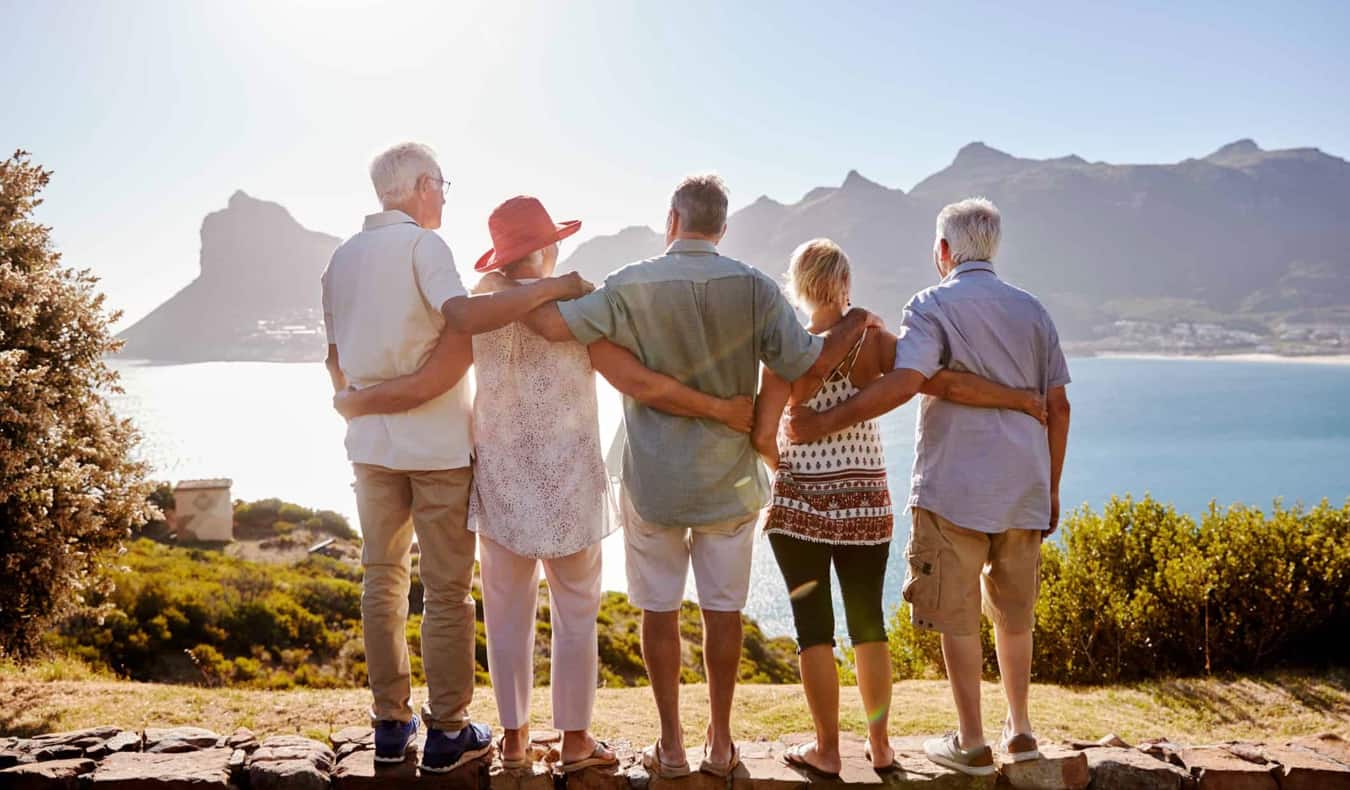 Accommodation for Older Travelers
While many of the tips above will also apply to older travelers, the most common concern I hear from older travelers is that I write too much about hostels. I think many older travelers feel that they won't fit in if they stay in a hostel, which just isn't the case (ok, maybe that's true if you stay at a party hostel). But most hostels are inclusive and you'll find a pretty wide variety of ages.
In fact, lots of boomers use hostels. Both dorms and private rooms are great options because they provide lots of space to meet other travelers, get tips, and share your own experiences.
I've even met travelers in the 70s using hostels!
That said, here are some budget-friendly alternatives to your standard hostel:
Airbnb
B&Bs
Budget hotels (Booking.com is great for these)
Homestays
Farm stays
What About Medical Issues?
The most common topic I get questions about from older travelers is the issue of medical concerns. From getting prescriptions abroad to finding coverage for pre-existing conditions, older travelers often (but not always) need to spend more time and energy making sure their medical needs are properly addressed.
Fortunately, it's never been easier to have these issues looked after. Many doctors will supply prescriptions in advance so you can purchase what you need abroad conveniently and safely. Additionally, there are more and more insurance companies that provide coverage to older travelers.
Insure My Trip is the best place to start as they can find plans that cover travelers 70+.
For additional coverage, travelers under 75 can use Medjet. It's the premier global air medical transport and travel security membership program. They provide comprehensive evacuation coverage that ensures you won't get stuck at a foreign hospital should something happen during your trip.
Tours for Older Travelers
Another question that gets posed a lot is how to avoid those expensive single supplements tour groups charge for individual travelers. To avoid those fees, use small group tour operators like Intrepid Travel. It's really only the large bus companies that still have that fee anyway (think Globus or Trafalgar tours).
Most small operators have discontinued the practice of single supplements. Generally, anyone who runs groups smaller than 15 travelers or offers a hop-on/hop-off style service won't require a single supplement.
For more tips, information, and inspiration, here are some insightful posts for older travelers:
***
Nothing is ever universal, but tips for solo travelers, couples, families, or older travelers are not mutually exclusive. They can be borrowed from each other and used as you see fit.
I write as a solo traveler who likes to save money, and while not all my tips are applicable to every type of traveler, most can be. I hope this post addressed some of the questions you had about what tips on this site are relevant to family and senior travel.


Book Your Trip: Logistical Tips and Tricks
Book Your Flight
Find a cheap flight by using Skyscanner. It's my favorite search engine because it searches websites and airlines around the globe so you always know no stone is being left unturned.
Book Your Accommodation
You can book your hostel with Hostelworld. If you want to stay somewhere other than a hostel, use Booking.com as it consistently returns the cheapest rates for guesthouses and hotels.
Don't Forget Travel Insurance
Travel insurance will protect you against illness, injury, theft, and cancellations. It's comprehensive protection in case anything goes wrong. I never go on a trip without it as I've had to use it many times in the past. My favorite companies that offer the best service and value are:
Want to Travel for Free?
Travel credit cards allow you to earn points that can be redeemed for free flights and accommodation — all without any extra spending. Check out my guide to picking the right card and my current favorites to get started and see the latest best deals.
Ready to Book Your Trip?
Check out my resource page for the best companies to use when you travel. I list all the ones I use when I travel. They are the best in class and you can't go wrong using them on your trip.