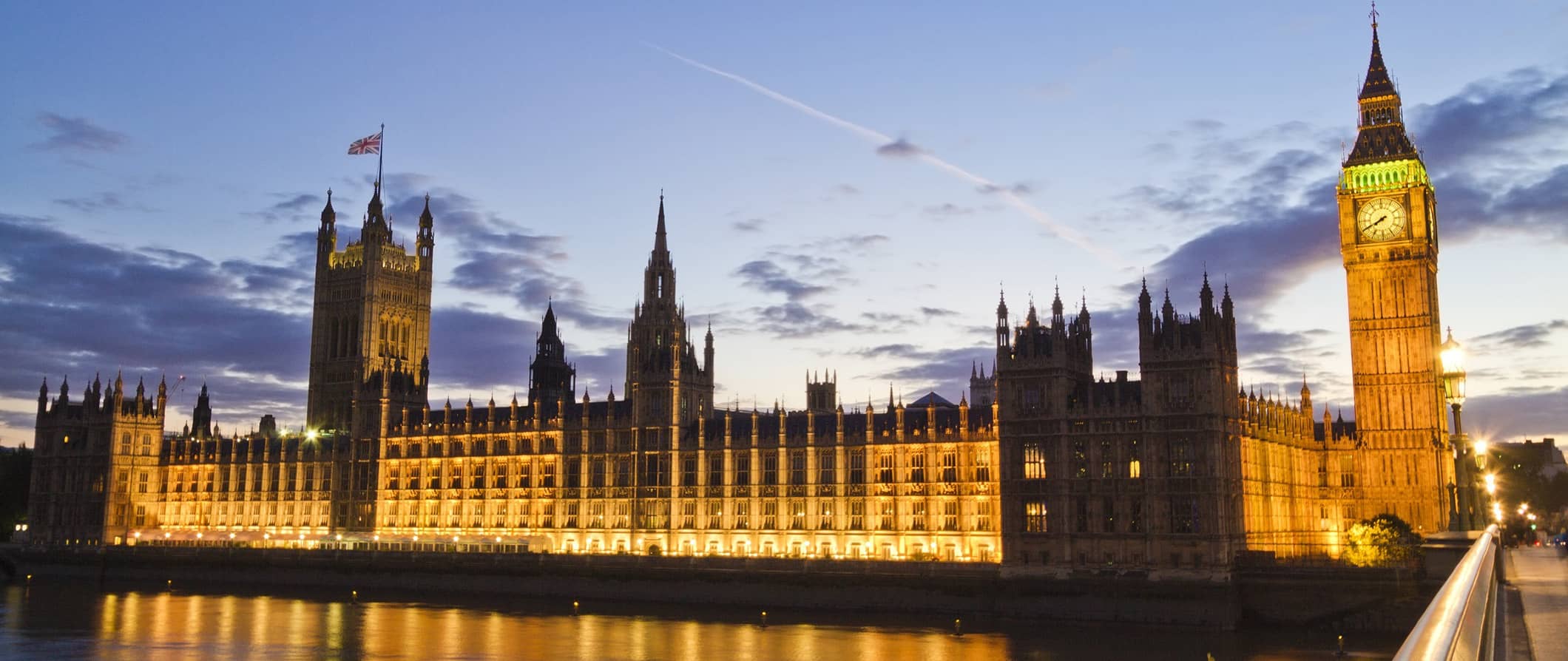 London is a common stop on most backpacking trips, European vacations, or two-week holidays. Everyone wants to come to London! People are drawn to it by images of pubs, museums, history, attractions, theater, and diverse culture. I mean it's London. It's a big name. How can you not go, right?
I love visiting London. I've been visiting since 2008 and, with every subsequent visit, the city has grown on me. The more I go, the more wonder I see. There's always something new to do here.
The only problem with London is that it's very, very expensive; it can eat away at your budget if you aren't careful. Luckily, there are tons of free or cheap things to do in London that can fill your time.
This London travel guide will help you get the most out of your visit on a budget.
Click Here for City Guides

London
Top 5 Things to See and Do in London
1. Visit Big Ben and the House of Parliament
Although you can't go up the bell tower, you can view this Gothic structure from the street and do tours of Parliament (get there early or you can reserve tickets online). Tours of Parliament cost £25.50 ($33 USD). The best view of the tower is from the opposite side of the river near the London Eye.
2. Visit the Tower of London and Tower Bridge
Built in 1070 by William the Conqueror, the tower was expanded many times over the years. Weapons and armor were made here and all coins were made here until 1810. Now, it houses the famous crown jewels. The Tower of London's changing of the guard takes place daily at 9:30pm, and it's free. Tickets to the Tower are £25 ($32.50 USD).
3. See Buckingham Palace
Buckingham Palace is only open to the public during the summer, but you can join the crowds and watch the changing of the Guard at 11:30am from May until the end of July. Admission to the palace isn't cheap, however, with tickets costing £49 ($63 USD). You can visit the State Rooms only for £26.50 ($34.50 USD), though.
4. See Westminster Abbey
You can see the tombs of 17 monarchs dating back to Henry III here. Other famous people buried here include Charles Darwin, Sir Issac Newton, Aphra Behn, and Charles Dickens. It costs £21 ($29 USD) if you buy online (£23/$30 USD if buy at the door), but you can visit for free if you go during a service.
5. Hang out in Trafalgar Square
Enjoy the many pristine fountains and look at some of the famous monuments, like Nelson's Column (a five-meter statue built to honor Admiral Nelson after being the victor in the Battle of Trafalgar in 1805). Lots of people just hang out here so it makes for a good place to people watch.
Other Things to See and Do in London
1. Go museum hopping
London has more museums than you could see in one visit, and many of them are free. From the Tate to the City Museum to the National Gallery to the Historical Museum, you'll be able to spend days here without spending a penny! At the Natural History Museum, you'll find over 80 million items, including specimens collected by Charles Darwin. It also has a great collection of fossils, making it a fun and educational stop if you're traveling with kids. The Victoria and Albert Museum (named after Queen Victoria and Prince Albert) is another favorite of mine. It's home to over 2,000 works of art covering over 3,000 years of human history.
2. Grab some food in Borough Market
With more food stalls than you can imagine, Borough Market has something for every eater. It is home to some of the best British and international produce and dishes. Come here hungry and leave satisfied. Already ate? Nibble the free samples being given out at most stalls. Open for lunch Mondays and Tuesdays, all day Wednesday-Saturdays and closed on Sundays. The crowds are terrible on Saturdays, but if that's the only day you can fit it in, I'd go anyway!
3. Take in the theater
London is known for its' famous theater scene. Attend a show while you're here and see some of the shows that make London famous. Tickets can be pretty cheap, and something is playing every night (check out TKTS for discounted tickets for shows in the West End). Otherwise, catch a Shakespeare show at The Globe in South London — tickets start from £7 ($10 USD).
4. Stroll along Brick Lane
On Sunday, this little street, and the car park becomes a great place for cheap food. You can get a wide variety of food here, spend the day at the outdoor market, or have some great local curry. It's a popular place with the locals and has some of the best food in London. This street is also a great place to bring a camera, as its' walls are basically a gallery for London's best graffiti artists.
5. Ride the London Eye
The London Eye is basically a 500-feet tall ferris wheel, and it has become the most popular paid-for UK visitor attraction. It's across the street from Parliament and gives you great views of London, especially on a clear day. But honestly, for £27 ($35 USD), you are better off spending that money on other attractions.
6. Visit the London Dungeon
The London Dungeon calls itself "the world's most chillingly famous horror attraction." It covers 2,000 years of London's gruesome history and is a morbid but interesting museum to see about England's past. Although you'll learn about popular torture methods in Old England, to be honest, this place has turned into more of an "amusement park" type attraction. But if you like things like escape rooms and scary boat rides, you'll enjoy it. Ticket prices start from £24 ($31 USD).
7. See St. Paul's Cathedral
St. Paul's is a striking cathedral with a world-famous Dome. Inside you'll find glittering mosaics and elaborate stone carvings. You can also climb to the Whispering Gallery or higher still to the Stone Gallery or Golden Gallery for panoramic views over surrounding London. Admission is £24 ($31 USD) when you buy online, which is cheaper than the London Eye and with similarly breathtaking views.
8. Explore Covent Garden
Covent Garden is a fun place to just hang out, with lots of quirky stalls, busking musicians, an artsy market, and a selection of unusual pubs and coffee shops. Covent Garden is also walking distance to all the big musicals, so it is a great place to spend a few hours before catching a show. Also, visit Covent Garden Market – it was opened in the 1830s and is another good market to grab a bite to eat at as well as shop at some of the artisan craft stalls here. It's open Monday to Saturday from 8am-7pm and Sunday 11am-5pm.
9. Go to Shakespeare's Globe
An integral part of England's history, the Globe Theatre is a must-see for lovers of Shakespeare. The performances here are considered to be a near-perfect replica of Elizabethan staging practices. You can even sit in front where the groundlings did, for shouting and heckling! The theater is open-roofed, so bundle up in the winter. Tickets start from £7 ($9 USD).
10. Explore Camden Market
This place is home to 1,000+ shops, stalls, cafes, restaurants, bars, buskers, and everything in between. It's enormously popular and busiest on the weekends, particularly Sunday, drawing crowds all the way from Camden Town. Camden Market is actually composed of many separate markets, so you can literally wander for hours and not see it all.
11. See the Royal Observatory
Since its 17-million USD renovation, this observatory is now divided into two sections. The Northern half is intended for time, whereas the southern half is devoted to astronomy. In the Meridian Courtyard, you can actually stand on either side of the meridian line straddling the two hemispheres of the Earth. The Peter Harrison Planetarium is also housed here. It's £24 ($31 USD) to visit.
12. Walk around the Strand
In the 12th century, rich noblemen built elegant homes and gardens along the shore (the strand) of the Thames, making it one of the most prestigious places to live — even now. Walk around here, and you'll be treated to a grand display of wealth and beauty. It was dubbed "the finest street in Europe" by Prime Minister Benjamin Disraeli in the 19th century. There are a lot of nice little shops and pubs here as well.
13. Drink beer at Ye Olde Cheshire Cheese
This old pub has been around since the great fire of 1666 (and there has been a pub at this location since 1538). It's surprisingly large inside, and in the winter, fireplaces keep pub goers warm. When you step into it, you feel like you've actually stepped back in time. Famous literary geniuses like Charles Dickens, R.L. Stevenson, Mark Twain, Oliver Goldsmith, and others used to frequent (and write about) this particular pub.
14. See the Churchill War Rooms
Located beneath the Treasury Building in the Whitehall area of Westminster, the Churchill War Rooms includes the government's command center during WWII and a museum about the life of Winston Churchill. The centerpiece of the whole place is an interactive table that enables visitors to access digitized material from the Churchill archives. If you are like me and a huge history nerd, this is one of the best attractions in the city and I highly, highly encourage you to visit. It's worth the price!!! Admission is £22 ($29 USD).
15. Explore Hyde Park and Kensington Gardens
If you're looking to get away from the hustle and bustle of the city, head to Hyde Park or Kensington Gardens for some reprieve. Hyde Park is the most famous park in London. Originally the private hunting grounds of Henry VII, it opened to the public in 1637 is is a great place to stroll, picnic, or catch one of the many events that are hosted here throughout the year. Kensington Gardens are a Royal Garden of London and is home to the Serpentine Galleries as well as Kensington Palace. The park and the gardens cover almost 250 acres!
16. Take a walking tour
London is a megacity filled with a mega amount of walking tours. From free tours to specialty tours to paid tours to literary tours to quirky tea tours, London has it all – including lots of free tours. Free London Tours and New Europe Walking Tours are some of my favorite companies to go with. If you're looking for more in-depth and specific tours, check out Take Walks. They have a number of affordable group tours for 15 people or less that last about three hours.
17. Take a Jack the Ripper tour
Every night, you'll find tons of people in the East End learning about Jack the Ripper on a ridiculous number of similar tours. My favorite is the original Jack the Ripper Tour. Get Mick as your guide; he's obsessed with Jack the Ripper (he even wrote a pretty decent book on the subject) and will fill you with arcane knowledge. Very animated too! Tours start from £15 ($19.50 USD).
For more information on specific cities, check out these guides!
London Travel Costs
Hostel prices – During peak season, you can find dorm rooms with 10 or more beds for about £15 ($20 USD) per night no matter where you are in the city. Rooms with 4-8 beds cost from about £25 ($32 USD) per night. Off-season, prices tend to be about £14 ($18 USD) per night for the larger dorms and about £21 ($27 USD) per night for dorms with 4-8 beds.
A basic twin private room with a shared bathroom for two people costs about £77 ($100 USD) per night in peak season. In the off-season, prices are about the same.
Budget hotel prices – Nightly rates for a budget two-star hotel room with a private ensuite bathroom start at about £70 ($90 USD) in peak season. In the off-season, budget rooms start from about £54 ($70 USD).
There are lots of Airbnb options in London. A shared room (like a bed in a dorm) averages about £15 ($20 USD) per night, while a private room is about £46 ($60 USD) per night. A full apartment averages about £138 ($180 USD) per night.
Food – You can eat cheap in London if you stick to street eats and food vendors (plus many of the hostels have free breakfast). You can find fish and chips or a kebab for about £5 ($6.50 USD) each. Indian and Asian food can be purchased for between £6-10 ($8-13 USD) for lunch entrees. You can buy pizza, burritos, and sandwiches for between £5-9 ($6.50-12 USD). A McMeal is about £5 ($6.50 USD).
For a mid-range meal at a pub or restaurant, you can expect to pay between £12-16 ($16-21 USD) for a main course like pasta or a vegetarian meal. Fish or meat will cost slightly higher at about £18 ($23 USD) per dish. A pint of beer can cost up to £6 ($8 USD).
You can find tons of high-end dining in London, but be prepared to spend a lot. Expect to pay at least £70 ($91 USD) for a three-course menu. A glass of wine is from £6 ($8 USD).
A week's worth of basic groceries (fruits, veggies, pasta, chicken, sandwich stuff) will cost around £45 ($58.50 USD). The best places to buy cheap groceries are Lidl, Aldi, and Sainsbury's.
Another great way to save money is to get the Taste Card. This diner's club card offers 50% discounts on thousands of restaurants as well as two-for-one specials. It can really pay off, especially on those nice meals you'll want to have. You can only live on fish and chips for so long.
Backpacking London Suggested Budgets
If you're backpacking London, expect to spend about £46 ($60 USD) per day. This budget will cover a hostel dorm, public transit, street food and cooking your own meals, and mostly free attractions. If you're traveling during the shoulder season, you can reduce this budget by a few dollars each day for accommodations.
A mid-range budget of about £100 ($130 USD) will cover staying in a private Airbnb room, eating out for most of your meals, public transit, and about one paid attraction each day.
On a luxury budget of about £361 ($470 USD) or more per day, you can get an excellent four-star hotel, eat at nice restaurants, have some drinks, and take a few taxis. You'll also enjoy a tour or a few attractions. The sky is the limit!
If you come in the low season, you'll save about 25% on hotels.
You can use the chart below to get some idea of how much you need to budget daily, depending on your travel style. Keep in mind these are daily averages – some days you'll spend more, some days you'll spend less (you might spend less every day). We just want to give you a general idea of how to make your budget. Prices are in USD.
Accommodation
Food
Transportation
Attractions
Average Daily Cost
Backpacker
$20
$20
$10
$10
$60
Mid-Range
$60
$30
$10
$30
$130
Luxury
$260
$100
$50
$60
$470
London Travel Guide: Money Saving Tips
London is one of the most expensive countries in the world. But, thanks to free museums, cheap pubs, and hostels, there's a lot of ways to cut your costs and save money here. You can fill your day with a lot of activities and never spend a pence! Here are my top ways to save money when you visit London:
Visit all the free museums – Most of the museums in London are free — the Museum of London, the British History Museum, the Natural History Museum, and the Science Museum are all great. Get your fill of British history without spending a pence! The National Gallery and the Tate Modern are also free and are some of my favorites.
Buy an Oyster Card – This prepaid card can save you about 50% on each metro. If you plan on using the tube a lot, get this card! If you leave and have extra on the card, they will also refund the balance!
People watch at the markets – Sunday is market day in London. There's the Camden Market, the Portobello Market, the Flower Market, and a million more options. People watch, get great photos, and enjoy local London life without spending a dime.
Watch the changing of the guards – The changing of the guard at Buckingham Palace is at 11:30am, and the horse guards at Whitehall change at 11:00 am. These are both free and interesting to watch as you take in true British flare.
Just walk and explore – London is a huge city, and there are beautiful historic buildings all around. I walked for four hours and barely made a dent on the route I was going to take (hence the need to get the Oyster Card.) However, once you walk and get out of the tourist area around the Thames, you'll get to see London the way the locals do. You can pick up free maps of showing walking routes around the capital from any of London's tourist information shops.
Last minute theater tickets – You can get last-minute tickets to the theater from the official booth in Leicester Square. Availability varies every day, so be sure to get there early.
Attend small theater performances – London is famous for their theatrics. If you don't want to shell out a lot of money to see The Lion King or Les Miserables, check out smaller shows and comedy nights at theaters like Leicester Square Theater where prices can start at about £10 ($13 USD).
Skip the cabs – Taxis are incredibly expensive in London and will eat into your budget just by taking them once. I stayed out past when the tube closed one night and the taxi to my hotel was £31 ($40 USD)! If you start taking taxis everywhere, you'll end up spending hundreds of dollars per day, so keep this in mind.
Master the night bus – In London, the tube closes around 12:30am. To avoid taking expensive taxis, make sure you get a map of the night bus routes so you can get back to your hotel/hostel on the cheap. These buses go all over the city and into the suburbs. You can also use your Oyster card on these buses. In fact, buses are always the cheapest public transportation option!
Take a free walking tour – London, like any big city in Europe, has a wide array of free walking tours given throughout the city. For a historical view of the city, try New Europe, and for off the beaten path tours, try Free Tours by Foot.
Get the Taste Card – Another great way to save money is to get the Taste Card. This diner's club card offers 50% discounts on thousands of restaurants as well as two-for-one specials. It can really pay off, especially on those nice meals you'll want to have. You can only live on fish and chips for so long.
Get the London Pass – If you get the London Pass, you can enjoy access to 80+ London attractions like the Tower of London, Westminster Abbey, and St. Paul's Cathedral. A one-day pass is £75 ($98 USD), a two-day pass is £99 ($129 USD), and a three-day pass is £125 ($163 USD). You can also get a six-day pass for £169 ($168 USD). This pass makes for good savings, and you're planning on doing a ton of sightseeing!
Where To Stay in London
While the city may be expensive, it's popularity means there are lots of hostels in the city. I can't tell you how many hostels I've stayed in over the years Dozens at least. I stayed in six alone on my last trip! After all those stays, here are some of my favorite hostels in London:
For more hostel suggestions be sure to check out my list of my 14 favorite hostels in London.
And, to find out exactly where in the city you should stay, here's a post that breakdowns the best neighborhoods in London.
How to Get Around London
London has excellent public transportation transportation, and getting a travel pass is cheaper than buying single tickets all the time. A one-way fare on the tube will cost you £4.90 ($6.35 USD), but getting a Visitor Oyster Card will reduce tariffs to £2.40 ($3.10 USD) per ride. No matter how many trips you take per day, your Oyster Card will cap at £7 ($9.10 USD). This is applicable across all public transit, including buses and trams.
The Visitor Oyster Card costs £5 ($6.50 USD), and then you choose how much credit to add to your card.
The bus system in London also uses the Oyster Card and costs £1.50 ($1.95 USD) per ride. However, a day of unlimited bus or tram-only travel will cost a maximum of £4.50 ($5.85 USD).
The tram system in London works the same way as the bus system, with rides costing £1.50 ($1.95 USD) each direction and a day of unlimited travel costing no more than £4.50/$5.85 USD (on buses and trams only).
Also, you can take unlimited buses or trams for free within one hour of beginning your initial journey.
Bicycle – London's public bike-sharing program is Santander Cycles, and you can find docking stations all over the city. You can rent a bike from as little as £2 ($2.60 USD). Keep in mind, however, that London isn't the bike-friendliest city in the world!
Taxis – Taxis are everywhere and cost about £6 ($7.80 USD) per one mile, but the price decreases the further you go. For example, a six-mile journey will cost you around £24 ($31.20 USD) (but more during peak hours). You can also use an app such as "mytaxi" to order your ride. Given how expensive they are, I wouldn't take one unless absolutely necessary.
When to Go to London
London doesn't get too cold, but it's notoriously foggy and rainy. Summer is peak tourism season, and temperatures are the warmest during this time – but rarely ever above 86°F (30°C). London is bursting at the seams during this time, but the city offers a great, lively atmosphere. People make the most of the warm weather, and there are constantly tons of events and festivals happening everywhere.
Spring (late March to June) and autumn (September to November) are also fantastic times to visit, as temperatures are mild, and it's drier than other times throughout the year. Winter lasts from December to February, and tourism crowds will thin out dramatically during this time. Temperatures rarely dip below 41°F (5°C), and prices are slightly lower as well.
Since it is frequently rainy here, pack a light rain jacket or an umbrella.
How to Stay Safe in London
London is safe, and the risk of violent crime is low. Scams and pick-pocketing can occur around high traffic areas, especially in London around tourist attractions like London Tower. Pick-pocketers tend to work in teams, so stay alert and be aware of your surroundings.
You can read about the 14 travel scams to avoid right here.
Although there are no particularly seedy neighborhoods in London, avoid wandering around late at night alone. Keep to well-lit roads and avoid alleys.
Always trust your gut instinct. If a taxi driver seems shady, stop the cab and get out. If your hotel is seedier than you thought, go elsewhere. Make copies of your personal documents, including your passport and ID.
As a general rule, if you don't do something at home, don't do it in London!
Thanks to a few high-profile terrorist attacks and riots across Europe (including London), I frequently get emails inquiring whether or not Europe is safe to visit. The short answer: yes! I wrote a whole post about why Europe is safe to visit.
The most important piece of advice I can offer is to purchase good travel insurance. Travel insurance will protect you against illness, injury, theft, and cancellations. It's comprehensive protection in case anything goes wrong. I never go on a trip without it as I've had to use it many times in the past. You can use the widget below to find the policy right for you:
London Travel Guide: The Best Booking Resources
These are my favorite companies to use when I travel to London. They are included here because they consistently find deals, offer world-class customer service and great value, and, overall, are better than their competitors. They are the ones I use the most and are always the starting points in my search for travel deals.
Momondo – This is my favorite booking site. I never book a flight without checking here first.
Skyscanner – Skyscanner is another great flight search engline which searches a lot of different airlines, including many of the budget carriers that larger sites miss. While I always start with Momondo, I use this site too as a way to compare prices.
Airbnb – Airbnb is a great accommodation alternative for connecting with homeowners who rent out their homes or apartments.
Hostelworld – This is the best hostel accommodation site out there, with the largest inventory, best search interface, and widest availability.
Couchsurfing – This website allows you to stay on people's couches or spare rooms for free. It's a great way to save money while meeting locals who can tell you the ins and outs of their city. The site also lists events you can attend to meet people (even if you're not staying with someone).
Booking.com – The best all around booking site that constantly provides the cheapest and lowest rates. They have a no money down policy, great interface, and the widest selection of budget accommodation. In all my tests, they've always had the cheapest rates out of all the booking websites.
Intrepid Travel – If you want to do a group tour around England, go with Intrepid Travel. They offer good small group tours that use local operators and leave a small environmental footprint. If you go on a tour with anyone, go with them. And, as a reader of this site, you'll get a discount when you click the link!
The Man in Seat 61 – This website is the ultimate guide to train travel anywhere in the world. They have the most comprehensive information on routes, times, prices, and train conditions. If you are planning a long train journey or some epic train trip, consult this site.
Rome 2 Rio – This website allows you to see how to get from point A to point B the best and cheapest way possible. It will give you all the bus, train, plane, or boat routes that can get you there as well as how much they cost.
Bla Bla Car – BlaBlaCar is a ridesharing website that lets you share rides with vetted local drivers by pitching in for gas. You simply request a seat, they approve, and off you go! It's a cheaper and more interesting way travel than by bus or train!
Take Walks – A day tour company in Europe. What makes them so good is they get you inside access to attractions and places you can't get elsewhere. Their guides rock too!
Fat Tire Tours – If you want to see alot of sights in a short amount of time, take a bike tour with Fat Tire Tours. They use expert local guides and their tours are always fun and informative (they have a great pub tour in London as well!).
EatWith – This website allows you to eat home cooked meal with locals. Locals post listings for dinner parties and specialty meals that you can sign up for. There is a fee (everyone sets their own price) but this is a great way to do something different, pick a local's brain, and make a new friend.
World Nomads – I buy all my travel insurance from World Nomads. They have great customer service, competitive prices, and in-depth coverage. I've been using them since I started traveling in 2003. Don't leave home without it!
London Gear and Packing Guide
If you're heading on the road and need some gear suggestions, here are my tips for the best travel backpack and for what to pack!
The Best Backpack for Travelers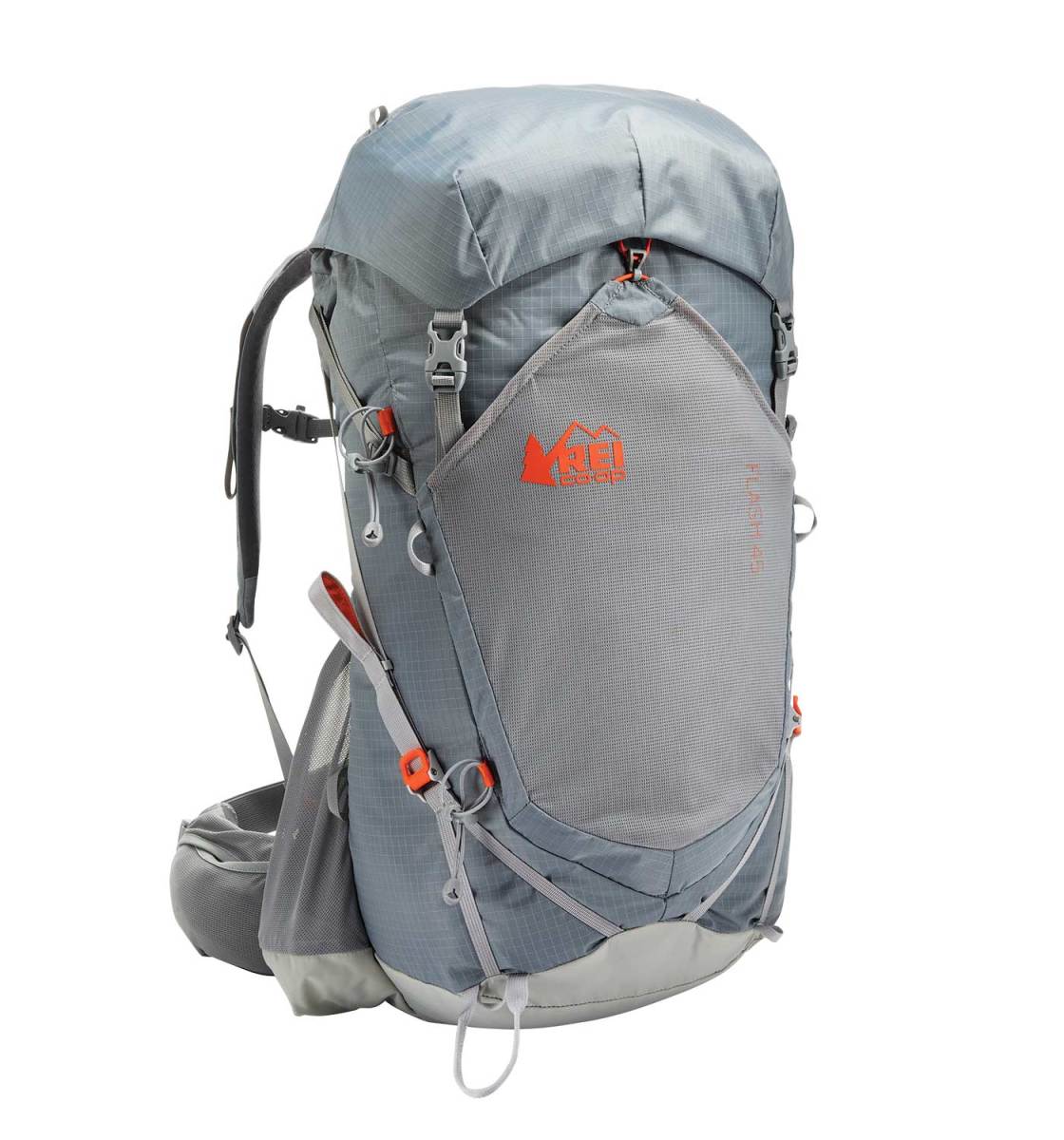 What's the best backpack for traveling long-term? I recommend the
REI Flash 45 Pack
. It's light and comfy, front loading, and fits perfectly in an airplane's overhead bin.
Size:
45-47L
Straps:
Thick and cushy with compression technology that pulls the pack's load up and inwards so it doesn't feel as heavy.
Features:
Removable top lid, large pocket at the front, hydration compatible, contoured hip belt
If you want something different, refer to my article on how to choose the best travel backpack for tips on picking a pack and other backpack suggestions.
What to Pack for Your Trip
Clothes
1 pair of jeans (heavy and not easily dried, but I like them; a good alternative is khaki pants)
1 pair of shorts
1 bathing suit
5 T-shirts (Unbound Merino is my preferred company. If you're a member of NM+, you can get 15% off your purchase)
1 long-sleeved T-shirt
1 pair of flip-flops
1 pair of sneakers
6 pairs of socks (I always end up losing half)
5 pairs of boxer shorts (I'm not a briefs guy!)
1 toothbrush
1 tube of toothpaste
1 razor
1 package of dental floss
1 small bottle of shampoo
1 small bottle of shower gel
1 towel
Deodorant
Small Medical Kit (safety is important!!!)
Miscellaneous
Female Travel Packing List
I'm not a woman, so I don't know what a woman wears, but Kristin Addis, our solo female travel guru, wrote this list as an addition to the basics above:
Clothing
1 swimsuit
1 sarong
1 pair of stretchy jeans (they wash and dry easily)
1 pair of leggings (if it's cold, they can go under your jeans, otherwise with a dress or shirt)
2-3 long-sleeve tops
2-3 T-shirts
3-4 spaghetti tops
1 light cardigan
Toiletries
1 dry shampoo spray & talc powder (keeps long hair grease-free in between washes)
1 hairbrush
Makeup you use
Hair bands & hair clips
Feminine hygiene products (you can opt to buy there too, but I prefer not to count on it, and most people have their preferred products)
For more on packing, check out these posts:
London Travel Guide: Related Articles
Want more info? Check out all the articles I've written on backpacking/traveling England and continue planning your trip: