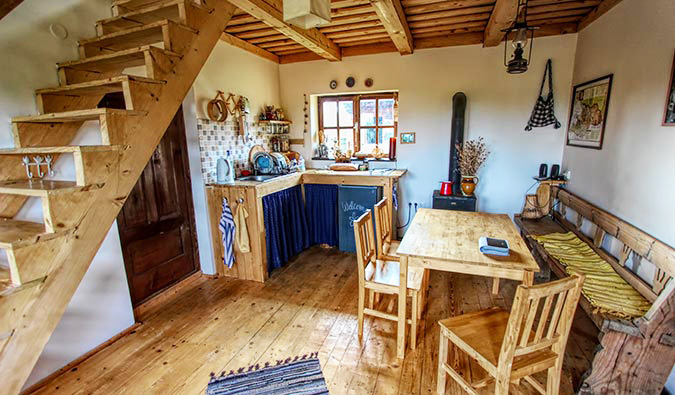 Updated: 07/22/2019 | July 22, 2019
Many people believe that hostels cater only to 20-something backpackers — but that's simply a myth. You'll find all sorts of people from all different walks of life staying in hostels, and for most, the perks of cheap, reliable accommodation are too good to pass up. In this guest post, Barbara Weibel of Hole in the Donut Cultural Travel tears down all the negative hostel stereotypes and tells us why they're actually a great option for baby boomers.
When I explain to people that I usually stay in hostels during my travels around the world, the initial reaction from most baby boomers is astonishment verging on horror.
"Aren't they filthy?"
"Don't you have to put up with a bunch of drunken twenty-somethings who party all night long?"
"Are they really safe?"
Due to the number of budget hotels and motels spread across America, hostels have never really caught on in the U.S. as they have in other countries. According to Hostelling International-USA, only about 350 of the 10,000 hostels found around the world are located in the United States, so American unfamiliarity with them is hardly surprising.
For those who don't know, hostels are budget accommodations where guests can rent a bed, usually a bunk bed, in a dormitory. While configurations vary, most common are dorms with four, eight, and 16 bunks.
Dorms are usually mixed gender, though in recent years many hostels have begun offering female only dorms. I've slept in both and never felt the least bit uncomfortable.
Each dorm shares a bathroom, and guests have access to a fully equipped kitchen where they can refrigerate groceries and prepare their own meals. There is almost always a common lounge or gathering area where people from all nationalities can mingle and share meals.
Additionally, many hostels now offer private rooms with en-suite bathrooms. (That they even have private facilities is one of the best-kept secrets about hostels. Most people I tell are shocked.)
Many hostels even offer family rooms for up to four people. Of course, these private and family rooms have equal access to all the common areas enjoyed by dorm guests.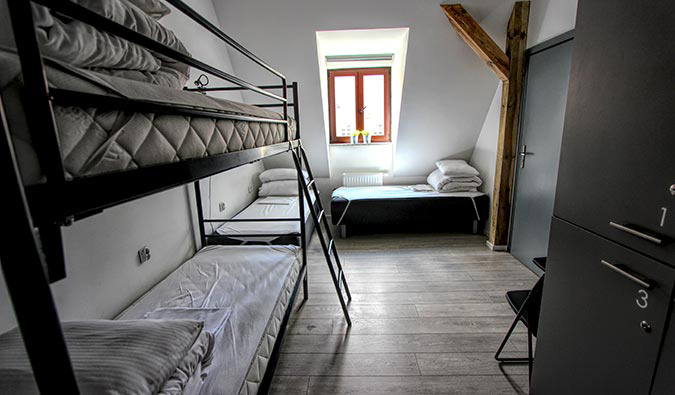 My preference for hostels began out of necessity. As a corporate dropout determined to recreate myself into an independent travel writer and photographer, I had to watch every penny. I set out on my first round-the-world journey in early 2007. Arriving in Ho Chi Minh City in Vietnam, with a reservation at a cheap hotel for the first two nights, it didn't take me long to find the backpacker district and switch to the cheaper digs.
Initially, I chose private rooms with en-suite bathrooms but I soon switched to the more economically priced dorm beds. All my worries about unclean conditions, bugs, and being kept awake by boisterous hostel mates were for naught. My accommodations were always clean, bug-free, and fairly quiet.
In the beginning, I also worried about being accepted. I envisioned a bunch of twenty- and thirty-year-olds thinking, "What's this old broad doing in our dorm room?"
I soon discovered that this fear was only in my mind.
I've developed wonderful friendships with people of all ages by staying in dorms.
In Ecuador, I met a 30-something teacher who subsequently invited me to visit her in Lima, Peru. She and her mother spent an entire day showing me around Lima, including treating me to lunch at their oceanfront Country Club.
In Nepal, I met a 50-something woman from England who became such a dear friend that we later spent a month traveling together around Ireland and Northern Ireland. I even shared a bunk with an 80-something woman in Mexico – and she took the upper bunk!
One of the biggest hostel secrets I've discovered is that you can book a two-bed dorm room, and unless it's a holiday or other high-traffic time, you'll almost always have the room to yourself. For some reason, hostels hesitate to book a second person into a two-bedroom if they have alternate beds available.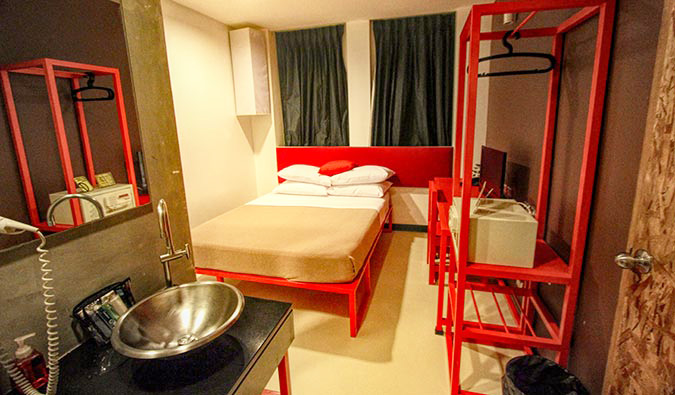 What to Expect in a Hostel
Hostels are safe, well staffed, usually well located, and generally offer a free breakfast. Most offer metal lockers to secure your possessions while you're away for the day, but be sure to bring along your own padlock.
While more and more are providing bath towels, many still charge extra or don't have towels available, so it's a good idea to carry a camp towel with you. Some have laundry facilities and travel libraries where travelers can swap books. A few I've stayed in even had hot tubs, barbecues, and beaches at their front doors.
Despite the persistent stereotype, I've never been kept up by drunken partygoers. For the most part, my dormmates have been delightful and considerate. As for creepy-crawlies, I've never even seen a bedbug. Hostels, in general, are clean, but be sure to read customer reviews and the hostel's conditions before booking.
I have run across a few hostels that won't accept guests over 40, and the reviews will clearly indicate whether a property is a "party hostel" – I stay far away from those.
For solo travelers, couples, families, and friends traveling together, hostels offer a marvelous, eclectic experience, but the biggest benefit is the people you will meet. During my many years of travel, I can honestly say I've never met anyone interesting at a hotel.
But I can't even count the number of friends I have all over the world as a result of staying in hostels.
After years of working at jobs that paid the bills but brought no joy, baby boomer Barbara Weibel walked away from corporate life in 2007 to pursue the only things she'd ever wanted to do: writing, photography, and travel. Since then she has traveled solo to 98 countries on six continents, including every country in Europe. Learn how much it costs her to travel around the world full time and read her fascinating stories about immersing with cultures around the world on her popular travel blog, Hole in the Donut Cultural Travel.
Book Your Trip: Logistical Tips and Tricks
Book Your Flight
Find a cheap flight by using Skyscanner. It's my favorite search engine because it searches websites and airlines around the globe so you always know no stone is being left unturned.
Book Your Accommodation
You can book your hostel with Hostelworld. If you want to stay somewhere other than a hostel, use Booking.com as it consistently returns the cheapest rates for guesthouses and hotels.
Don't Forget Travel Insurance
Travel insurance will protect you against illness, injury, theft, and cancellations. It's comprehensive protection in case anything goes wrong. I never go on a trip without it as I've had to use it many times in the past. My favorite companies that offer the best service and value are:
Want to Travel for Free?
Travel credit cards allow you to earn points that can be redeemed for free flights and accommodation — all without any extra spending. Check out my guide to picking the right card and my current favorites to get started and see the latest best deals.
Ready to Book Your Trip?
Check out my resource page for the best companies to use when you travel. I list all the ones I use when I travel. They are the best in class and you can't go wrong using them on your trip.