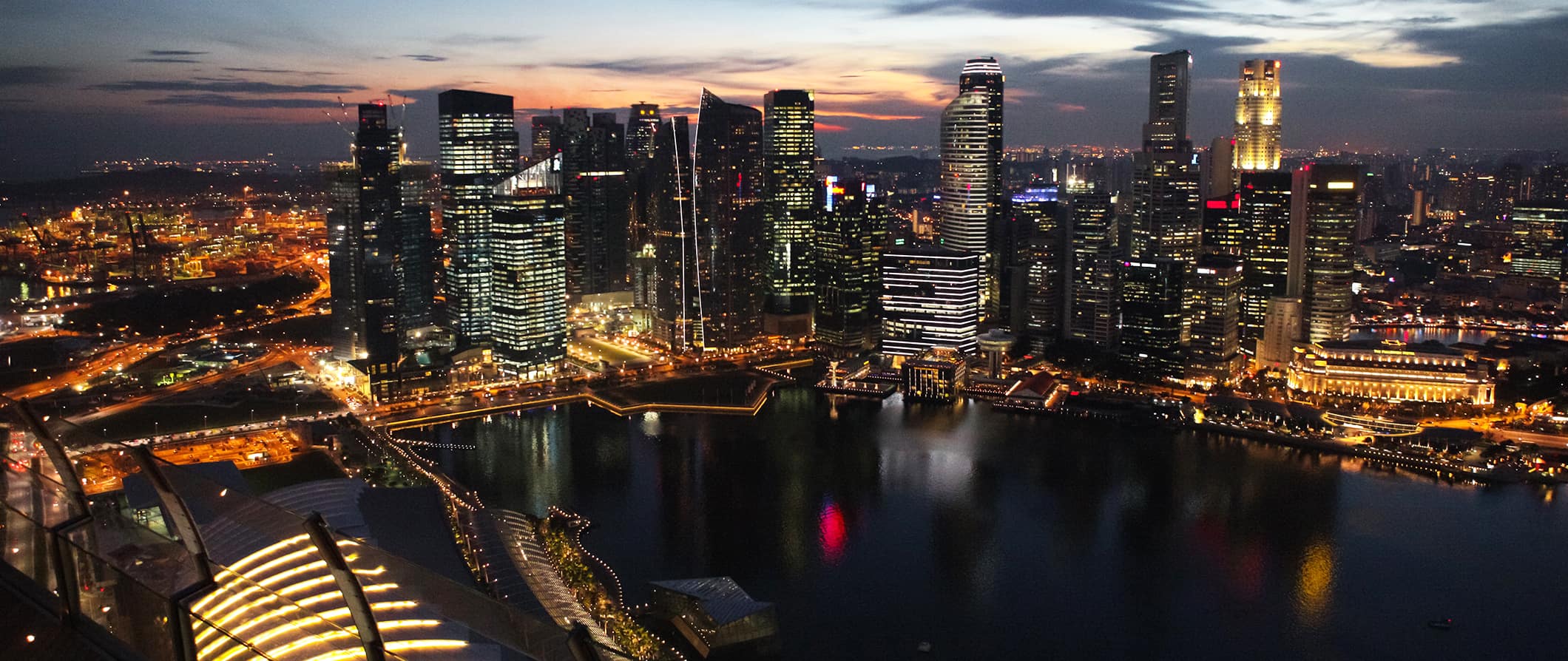 Singapore is a cosmopolitan city-state that became independent from the British in 1965 and is now one of the world's leading economic centers in shipping and banking.
Backpacking Singapore – or just visiting on a budget – isn't as big with travelers as it is with say Thailand, Vietnam, or really any other place in Southeast Asia.
Singapore is expensive by Southeast Asian standards with everything costing about double what it does elsewhere in the region.
While most people come here for a couple of days just to "do" Singapore and check it off their bucket list, over the past few years, the city has shed some of its stuffy nature and become much more fun and cosmopolitan city.
There are a growing cocktail and foodie scene here. Lots of activities are popping up too.
Singapore is one of my favorite cities in the world and a destination I love looking forward to so I can all the hawker food, Indian food, delicious seafood, and wander the lovely hiking trails in the north and sit on the beaches in the south.
Singapore rocks – and deserves more time than you plan on giving it.
Use this Singapore travel guide to help plan you trip and save some money.

Singapore
Top 5 Things to See and Do in Singapore
1. Eat at the Boat Quay
Boat Quay is a hive of activity and is the place to go for dining and entertainment. The alfresco pubs and restaurants also make Boat Quay ideal for relaxing after a long day of sightseeing. Try Wakanui for quality Japanese steak cooked over a white oak fire, or Kinara for reasonably priced North Indian cuisine. Be sure to bring a camera to capture the imposing skyscrapers and bizarre statues along the riverside.
2. See the supertrees at Gardens by the Bay
Located along Marina Bay, this urban landscaping project is a series of fake "supertrees". At heights of 80-160 feet, the metal structures have roughly 200 species of orchids, ferns, and other tropical plants coating their structure and forming a lush, colorful skin. It's free to walk through the outdoor gardens, but you have to pay $8 SGD ($6 USD) for entry if you want to do the OCBC Skyway (the 128-metre long walkway through the canopy of the Supertree Grove).
3. Hang out (and party) on Sentosa
This little island is popular with locals and tourists alike. You can visit Tiger Sky Tower ($18 SGD/$13 USD), Asia's tallest observation tower or Universal Studios, which is also on the island. There are a host of bars, restaurants, and beaches here too. Hang out at Bora Bora Beach Bar or try the cable car sky dining experience (although it isn't cheap). You can get to Sentosa via the Sentosa Express train, which is $4 SGD ($3 USD) – but if you enter on foot or by bicycle you'll get free access.
4. Visit Singapore Zoo
This zoo is one of the best in the world. Covering an area of 70 acres, this place is huge and has a vast array of animals: over 3,600 mammals, birds, and reptiles. The zoo's night safaris are awesome. Entrance to the zoo and a night safari costs $70 SGD ($50 USD). There's no restaurants around here and, since you have to wait for the night safari to begin, you get stuck eating the overpriced zoo food. See the zoo in the morning and come back at night for the safari.
5. Hang with the Merlions
You are sure to see statues of these imaginary creatures dotted about Singapore. The Merlion is Singapore's mascot and has the head of a lion and the body of a fish. The original statute (and most impressive Merlion) can be found in Merlion Park, but the 37-meter tall replica on Sentosa is also pretty cool to see. There is no entrance fee for Merlion Park.
Other Things to See and Do in Singapore
1. Admire Thian Hock Keng Temple
Stunning architecture makes Thian Hock Keng one of the most photogenic buildings you're likely to see in Singapore. The temple was built in 1840 and made from the finest materials available at the time, and is the oldest Chinese temple in Singapore. It's dedicated to Mazu, the Goddess of the Sea, and Chinese immigrants came here to ask for safe passage before leaving to cross the South China Sea. The temple was designated as a national monument in 1973. It's open daily from 7:30am-5:30pm, and admission is free.
2. Explore Bukit Timah Nature Reserve
Bukit Timah is located within Singapore's only remaining stretch of rainforest, and is the country's premier ecotourism attraction. You'll find macaques, squirrels, flying lemurs, and various species of birds. If you take the hiking or biking trails, you'll be able to get up close to them. The reserve is 30 minutes from the city center and is open daily from 7am-7pm. The weekends get really busy, so if you want to avoid the crowds come during the week.
3. Wander around Chinatown
Chinatown encompasses two square kilometers of traditional Chinese life, nestled beside the modern Central Business District. This remains the place to get a real sense of Chinese culture within Singapore. The streets are filled with temples, craft shops, stalls, and restaurants and are a great place to pick up a bargain. Head down Chinatown Food Street to find some char kway teow (stir-fried noodles) or grilled meats.
4. Take a trip to Pulau Ubin
This island lies off the northeastern coast. It's incredibly different from the modern city — locals still use a diesel generator for electricity and fetch water from wells. Rent a bike and explore sights, villages, and beaches of this island. To get there you have to hop on a bumboat from the Changi Point Ferry Terminal, which costs about $3 SGD ($2 USD). There are no fixed departure times – just simply line up and wait. Very few tourists make it out this way!!
5. Relax in the Singapore Botanic Gardens
The Botanic Gardens lie close to the city and consist of 52 hectares of gardens and forest. The main attraction is the National Orchid Garden, which is home to over 1,000 species of orchids. There is also a ginger garden, a rainforest, and various streams and waterfalls to explore. The Botanic Gardens are Singapore's first UNESCO World Heritage site. It's open daily from 5am-12am, and admission is free.
6. Eat in Little India
No trip to Singapore is complete without a visit to Little India. Here you can get amazing, cheap and delicious food, fresh vegetables, and interesting snacks and souvenirs. Seek out local favorites like roti prata (pancakes) and teh tarik ("pulled" tea). Make sure you eat at the giant cafeteria restaurants and don't be afraid to eat with your hands!
7. Learn about Singapore's History
For a more cultural experience, visit the former British naval base of Fort Siloso located on Sentosa. It's the only preserved fort on the coast of Singapore and provides a fantastic look into the city-state's complicated history, including the coastal guns and the remains of tunnels. It's a well-constructed, interactive attraction. Entry is $6 SGD ($4 USD). It's open daily from 10am-6pm.
8. Visit Sri Mariamman Temple
This extremely colorful, ornate temple is the oldest Hindu temple in Singapore and was built in 1827 in Chinatown. It was constructed in what is known as the Dravidian style and is devoted to the goddess Mariamman, known for curing illnesses and diseases. During colonial times it was a hub for community activities and was even the Registry of Marriages for Hindus. It's open daily from 7am-12pm and 6pm-9pm.
9. Watch a free concert
The Singapore Symphony Orchestra hosts various free concerts at different venues around the country. You might just be lucky enough to catch one fo their shows – just check their website for details.
10. Visit the MacRitchie Reservoir Park
This beautiful and lush city park has an eight-kilometer treetop hike, with bridges suspended high above the forest floor. Along the way you might see long-tailed macaque monkeys, squirrel, monitor lizards, owls, and even flying lemurs. Other than the TreeTop Walk there's also a network of walking trails. The park's lighting hours are 7am-7pm daily. The TreeTop Walk is open from 9am-5pm (Tues-Fri) and 8:30am-5pm on weekends. Admission is free.
Singapore Travel Costs
Accommodation – Accommodation here isn't cheap. You'll pay between $15-17 SGD ($11-12 USD) per night for a bed in a dorm room at a hostel. Most hostels offer free WiFi, free breakfast, and some offer free linens. You can find a room in a 2-star hotel with amenities like air-conditioning, private bathrooms, free WiFi, and a TV starting around $45 SGD ($33 USD) per night. Most large hotels cost between $80-110 SGD ($58-80 USD) per night. On Airbnb, you can find shared rooms starting around $25 SGD ($18 USD) per night and entire homes (including studio apartments) starting around $85 SGD ($62 USD).
Food – You'll find all kinds of food from all over the world in Singapore, but especially Chinese and Indian food. Chinese and Indian food is usually around $8-9 SGD ($6-7 USD) per meal. As for Singaporean specialties, try the seafood. There are plenty of low-cost eateries around Singapore with street stalls typically selling food for less than $6 SGD ($4 USD) per meal. Most casual restaurants are around $20 SGD ($15 USD) and after that, the sky is the limit. If you cook your meals, expect to pay $75 SGD ($55 USD) per week for groceries that will include pasta, vegetables, chicken, and other basic foods.
Activities – On the whole, activities in Singapore are not that expensive. Some, like the Singapore Botanical Gardens and Bukit Timah Nature Reserve, are free. Entrance to Singapore Zoo is $48 SGD ($35 USD).
Backpacking Singapore Suggested Budgets
How much does it cost to visit Singapore? For backpackers, you should budget $55-80 SDG ($40-55 USD) per day. On this suggested budget, you'll be staying in a hostel dorm, eating out at the cheaper hawker stalls and in Little India, cooking most of your meals, limiting your partying, and using local transportation.
On a more mid-range budget of $75-135 SGD ($55-100 USD) per day, you'll be able to eat out at restaurants all the time, enjoy some night life, get a private Airbnb, take some taxis or trishaws, visit more paid attractions, and stay in a budget hotel.
For a luxury budget of $520+ SGD ($380+ USD) per day, you can eat out more often, take taxis everywhere, stay in a nice hotel, and visit some of the more expensive attractions (like the zoo).
Accommodation
Food
Transportation
Attractions
Average Daily Cost
Backpacker
$15
$20
$10
$30
$40-55
Mid-Range
$35
$30
$15
$30
$55-100
Luxury
$130
$100
$50
$50-100
$380+
Singapore Travel Guide: Money Saving Tips
Take public transit – Travel on public transport is just $10 SGD ($7 USD) per day for tourists with a Singapore Tourist Pass. This will get you unlimited rides on a number of buses and trains.
Eat on Smith Street – The stalls here offer food for less than $6 SGD ($4 USD) and are a great place to sample local snacks.
Eat cheap – Save money on food by eating in Little India, Chinatown, or the hawker stalls throughout the town. Meals in these places cost only a few dollars.
Couchsurf – Use Couchsurfing to stay with locals who have extra beds and couches and stay for free. I use the service a lot and find it not only saves me money, but I meet great people too. There's nothing better than having a local guide to show you the ins and outs of the city!
Stick to happy hour – Alcohol is expensive in Singapore, which means you'll want to limit your drinking. If you do plan on having a few, stick to the happy hours where you can find buy one, get one free deals.
Avoid bottled water – The tap water here is perfectly fine to drink, so avoid buying water and just refill your bottle. It will save you money and it's better for the environment!
Take a free walking tour – Companies like Singapore Footprints offer free tours around the city, These are a great way to explore and learn about the culture, history, and architecture of Singapore.
Where To Stay in Singapore
Here are some of my favorite places to stay in Singapore:
How to Get Around Singapore
Train – Singapore's Mass Rapid Transit (MRT) is the fastest and best way to get around. The rail network is very extensive, so most of the city's main attractions are within walking distance to an MRT station. Most trips will cost around $4 SGD ($3 USD), but you can buy a Singapore Tourist Pass which gives you unlimited travel for one day for $10 SGD ($7 USD), two days for $16 SGD ($12 USD), or three days for $20 SGD ($15 USD). Note: there is a $10 SGD/$7 USD deposit that's returned if you return the card 5 days after purchasing it.
Bus – Like the MRT, Singapore's bus system is very extensive and efficient. You can use your Singapore Tourist Pass on the buses as well. You can also pay with cash, but it has to be the exact change. A single trip will cost between $1.40-2.50 SGD ($1-2 USD).
Trishaws – Trishaws (like rickshaws) are less popular these days in Singapore, but you'll find them along most of the tourist routes. They're now managed by a queue system called Trishaw Uncle. You'll pay about $40 SGD ($30 USD) for a 30-minute run.
Taxi – Taxis are comfortable and convenient, but they're not cheap! All cabs are metered, but there might be surcharges depending on the company and where you're going (for example, if you're hiring a taxi from midnight to 6am there is a 50% surcharge on the total metered cost). Prices start around $3 SGD ($2 USD) and then about $0.22 SGD ($0.15 USD) for every 400 meters.
When to Go to Singapore
It's always a good time to visit Singapore! The island's year-round warm, tropical climate has daily temperatures in the 80s °F (high 20s °C). November to June is the high season, especially during the Chinese New Year. The Northeast Monsoon season occurs from November to January, however, so you may encounter plenty of rain.
Late summer and early fall (July to October) is also a good time to visit if you're hoping to avoid all the tourist traffic. The weather is still pleasant, and the Southwest Monsoon (from June to September) is not as harsh as the Northeast Monsoon.
How to Stay Safe in Singapore
Singapore is an incredibly safe place to backpack and travel – even if you're traveling solo, and even as a solo female traveler.
Singapore is notoriously strict on drugs. If you're caught even with marijuana in your system, you'll do jail time. You'll also get fined up to $1,000 SGD ($730 USD) for things like littering, spitting, and smoking in public.
So say no to drugs here. Be polite. Have manners.
And you'll be fine here.
Always trust your gut instinct. If a taxi driver seems shady, stop the cab and get out. Make copies of your personal documents, including your passport and ID. Forward your itinerary along to loved ones so they'll know where you are.
If you don't do it at home, don't do it when you're in Singapore. Follow that rule and you'll be fine.
The most important piece of advice I can offer is to purchase good travel insurance. Travel insurance will protect you against illness, injury, theft, and cancellations. It's comprehensive protection in case anything goes wrong. I never go on a trip without it as I've had to use it many times in the past. You can use the widget below to find the policy right for you:
Singapore Travel Guide: The Best Booking Resources
Below are my favorite companies to use when I travel to Singapore. They are included here because they consistently turn up the best deals, offer world-class customer service and great value, and overall, are better than their competitors. They are always my starting point when I need to book a flight, hotel, tour, train, or meeting people!
Momondo – This is my favorite flight search engine because they search such a wide variety of sites and airlines. I never book a flight without checking here first.
Skyscanner – Skyscanner is another great flight search engline which searches a lot of different airlines, including many of the budget carriers that larger sites miss. While I always start with Momondo, I use this site too as a way to compare prices.
Airbnb – Airbnb is a great accommodation alternative for connecting with homeowners who rent out their homes or apartments. The big cities have tons of listings!
Hostelworld – This is the best hostel accommodation site out there, with the largest inventory, best search interface, and widest availability.
Agoda – Other than Hostelworld an Airbnb, Agoda is the best hotel accommodation site for Asia as it has the largest inventory and offers the best rates. If you want a guesthouse or hotel, book it via this website!
Couchsurfing – This website allows you to stay on people's couches or spare rooms for free. It's a great way to save money while meeting locals who can tell you the ins and outs of their city. The site also lists events you can attend to meet people (even if you're not staying with someone).
World Nomads – I buy all my travel insurance from World Nomads. They have great customer service, competitive prices, and in-depth coverage. I've been using them since I started traveling in 2003. Don't leave home without it!
Singapore Gear and Packing Guide
If you're heading on the road and need some gear suggestions, here are my tips for the best travel backpack and for what to pack!
The Best Backpack for Travelers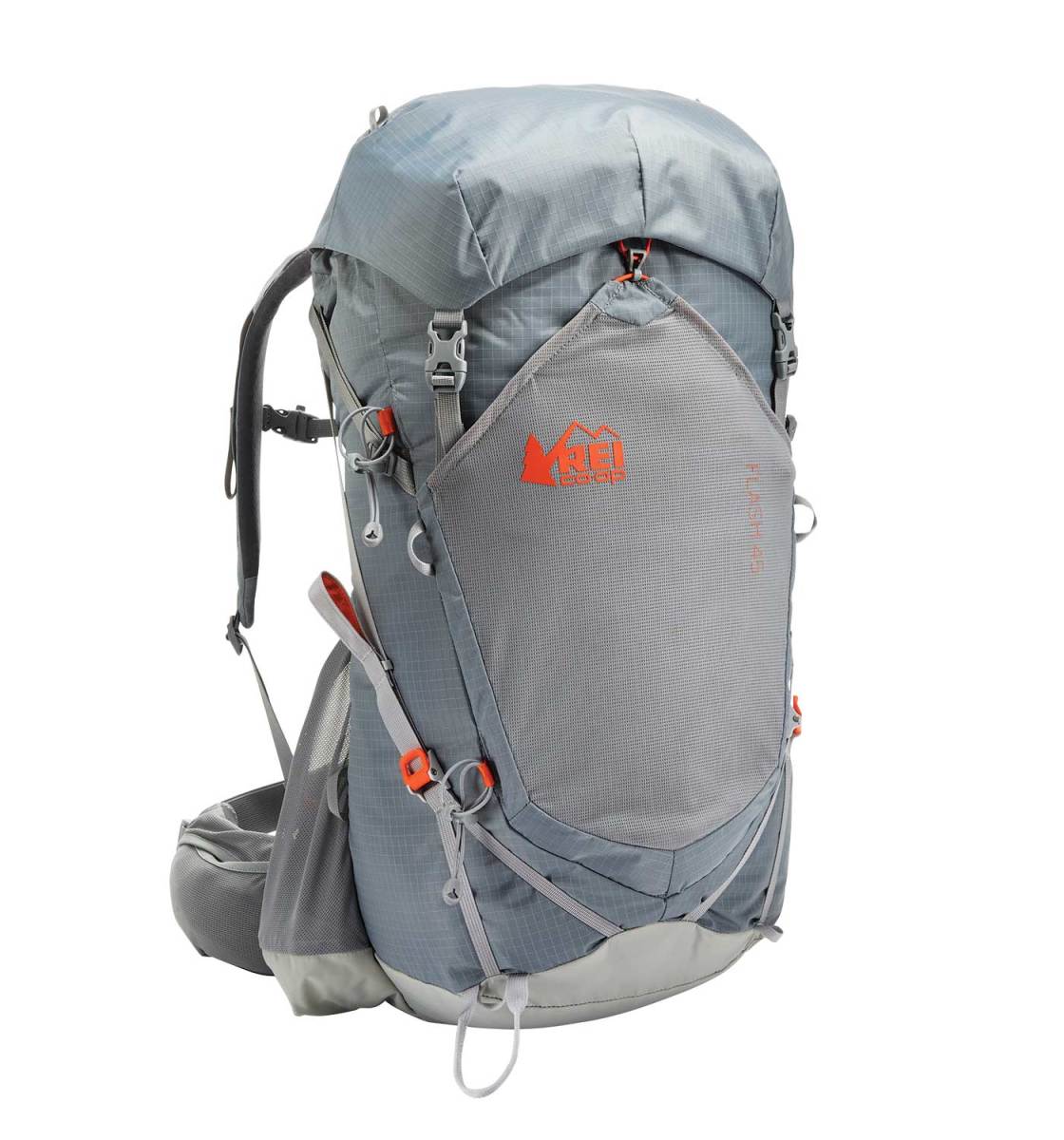 What's the best backpack for traveling long-term? I recommend the
REI Flash 45 Pack
. It's light and comfy, front loading, and fits perfectly in an airplane's overhead bin.
Size:
45-47L
Straps:
Thick and cushy with compression technology that pulls the pack's load up and inwards so it doesn't feel as heavy.
Features:
Removable top lid, large pocket at the front, hydration compatible, contoured hip belt
If you want something different, refer to my article on how to choose the best travel backpack for tips on picking a pack and other backpack suggestions.
What to Pack for Your Trip
Clothes
1 pair of jeans (heavy and not easily dried, but I like them; a good alternative is khaki pants)
1 pair of shorts
1 bathing suit
5 T-shirts (Unbound Merino is my preferred company. If you're a member of NM+, you can get 15% off your purchase)
1 long-sleeved T-shirt
1 pair of flip-flops
1 pair of sneakers
6 pairs of socks (I always end up losing half)
5 pairs of boxer shorts (I'm not a briefs guy!)
1 toothbrush
1 tube of toothpaste
1 razor
1 package of dental floss
1 small bottle of shampoo
1 small bottle of shower gel
1 towel
Deodorant
Small Medical Kit (safety is important!!!)
Miscellaneous
Female Travel Packing List
I'm not a woman, so I don't know what a woman wears, but Kristin Addis, our solo female travel guru, wrote this list as an addition to the basics above:
Clothing
1 swimsuit
1 sarong
1 pair of stretchy jeans (they wash and dry easily)
1 pair of leggings (if it's cold, they can go under your jeans, otherwise with a dress or shirt)
2-3 long-sleeve tops
2-3 T-shirts
3-4 spaghetti tops
1 light cardigan
Toiletries
1 dry shampoo spray & talc powder (keeps long hair grease-free in between washes)
1 hairbrush
Makeup you use
Hair bands & hair clips
Feminine hygiene products (you can opt to buy there too, but I prefer not to count on it, and most people have their preferred products)
For more on packing, check out these posts:
Singapore Travel Guide: Suggested Reading
Singapore: A Biography, by Mark Ravinder Frost
Singapore: A Biography is part history book and part storytelling, but you'll be captivated by this entire read. Mark Ravinder Frost has collected insights into this island city state through the personal experiences of workers, rulers, and revolutionaries – and how they've shaped Singapore over time. This book was written in collaboration with the National Museum of Singapore using oral histories, radio and TV broadcasts, and eyewitness accounts. You'll learn plenty about Singapore from the past 700 years to now.



Singapore Noir, by Cheryl Lu-Lien Tan
This is a collection of stories from several of Singapore's most renown contemporary writers, like Cheryl Lu-Lien Tan, Colin Goh, and Simon Tay. Lu-Lien Tan wanted to compile something different from the typical Western narrative of Singapore being a rich city state ruled by a strict government, and this book does exactly that. Each story is entirely different and offers an interesting glimpse of Singaporean life beyond the bright lights and high rises. Some stories are a little dark!



The Backpacker, by John Harris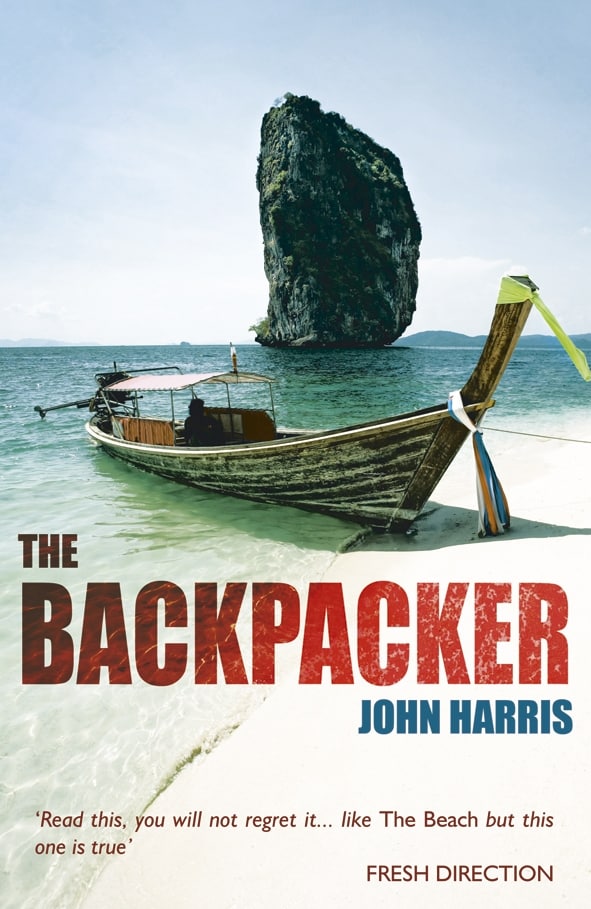 I picked up this book at a second-hand shop in Vietnam years ago, and it intrigued me as I was backpacking around Southeast Asia. Amazon suggested it to me recently, so I picked it up again for another read and found it just as enthralling! John travels to India, where he meets Rick, who then persuades him to go to the Thai island of Ko Phangan, where John, Rick, and their new friend Dave pose as millionaire aristocrats. after getting on the wrong side of the Thai mafia, they leave for adrenaline-fueled journeys to Singapore, Indonesia, Australia, and Hong Kong. I've always wondered if this was a true story since so much of it seems far-fetched, but, even if it's all fake, it's an entertaining read about life as a backpacker. Light, easy, and fun, it will get you excited for the road.

Breaking The Tongue, by Vyvyane Loh

This novel takes place during the fall of Singapore to the Japanese in World War II, and focuses on one Chinese family. There's Claude, raised to be British and ashamed of his heritage; Humphrey, the father whose obsession with the English makes him blind to defeat; and Grandma Siok whose wise advice is often ignored. It's a coming of age story as Claude learns to accept his heritage in a time of great suffering and war.



Crazy Rich Asians, by Kevin Kwan

Here's a light, fun read for you! Rachel Chu of New York has agreed to spend the summer in Singapore with her boyfriend Nicholas Young, where she imagines she'll be spending lots of quality time with the man she wants to marry. But Nick has withheld some important details from her…like the fact he's grown up in a palace and has always had a private plane at his fingertips. He also just so happens to be the country's most eligible bachelor. As soon as they step off the plane Rachel and Nick have to dodge societal pressures, nosy relatives, and social climbers. It's laugh out loud funny!
Singapore Travel Guide: Related Articles
Want more info? Check out all the articles I've written on Singapore travel and continue planning your trip: