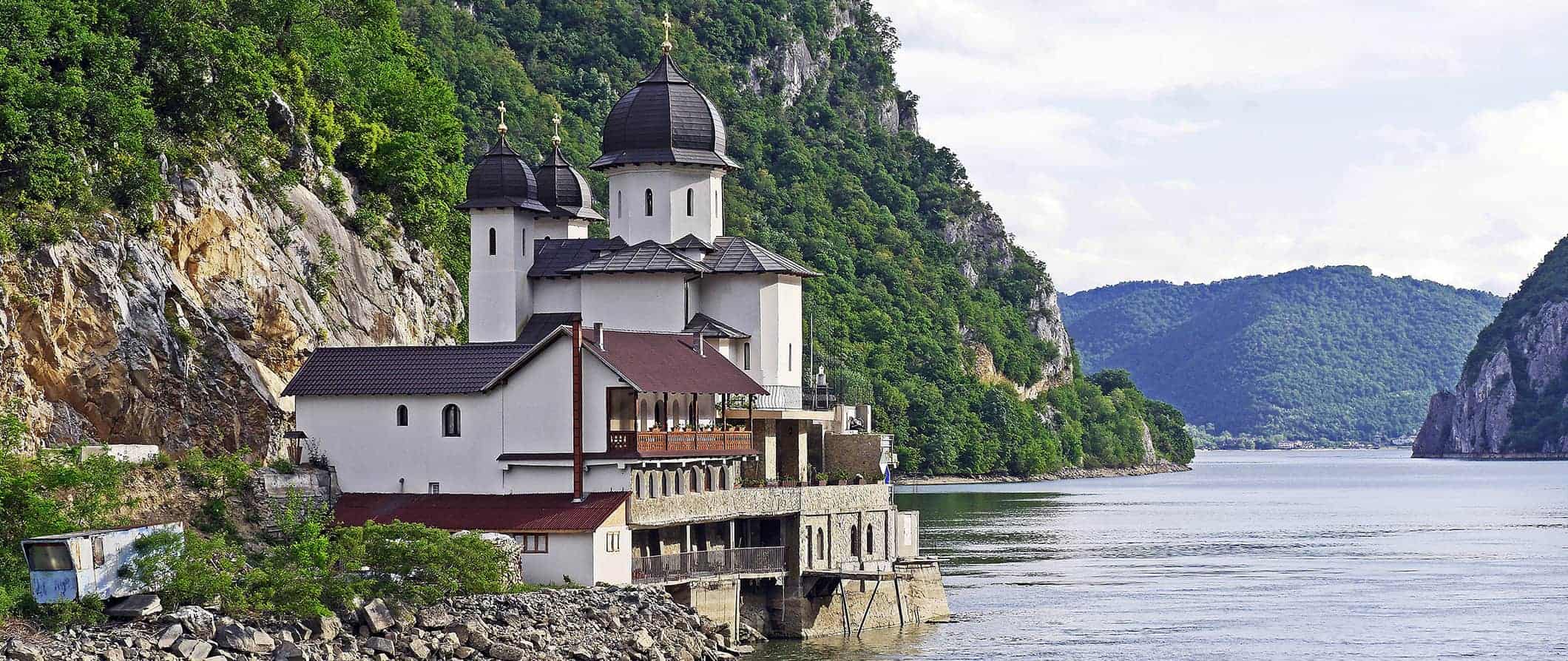 When people think of Romania, they tend only to think of gypsies and Dracula, but there is much more the country than that. I had no idea what to expect when I visited (hopefully a lot of vampire stuff) and found visiting Romania to be far more wonderful than I ever imagined.
There was the delicious and hearty food, the historic cities with their cobblestone streets and their medieval architecture, the warm people, and the beautiful, picturesque countryside. It exceeded all expectations.
In recent years, the country's tourism numbers have been increasing but it's still kind of an undiscovered place. The secret isn't that out yet!
I love Romania to bits and I strongly, strongly encourage you to take the country slowly and spend extra time here. Few people come here so you'll get most of it to yourself! (P.S. – There's no Dracula tourism in this country so don't expect to visit and find any.)
This travel guide to Romania can help you plan the trip of your dreams and give you everything you need to know!
Click Here for City Guides

Romania
Top 5 Things to See and Do in Romania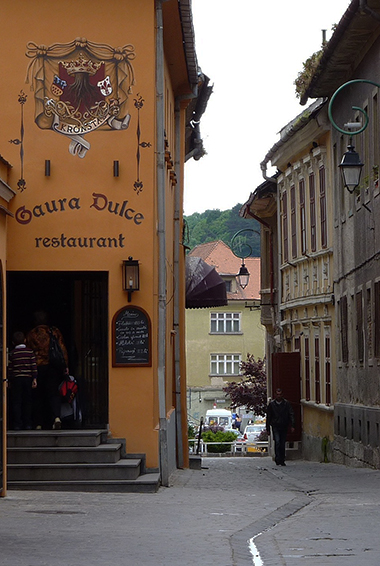 1. Explore Brasov
Located in Transylvania,
Brasov
is the launching pad for trips to "Dracula's castle." There's also great hiking around, a beautiful historic center, and charming medieval streets. Brasov also has a wide variety of food from local Romanian fare to good international food. It's my favorite spot in the country.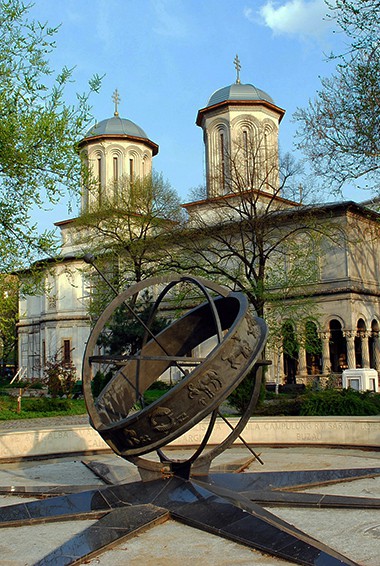 2. Explore Bucharest
Bucharest boasts a healthy mix of old world buildings and communist-style concrete blocks. There are plenty of museums, cemeteries, historical sites, shopping centers, and architectural sights to check out here. In recent years, the city has become a hub for digital nomads.
3. Trek in the Fagaras Mountains
This is one an awesome multi-day hiking experience that takes you along the main ridge of the Fagaras. The route is one of the longest and continuous high-mountain traverses in Europe. You will trek over Moldoveanu, Negoiu, and Vista Mare that are three of Romania's highest peaks.
4. Visit Sibiu
Visiting
Sibiu
is like walking back into the Middle Ages with its wonderful medieval charm, excellent views of the surrounding landscapes, excellent food, and lots of green space. Don't miss the Brukenthal Museum or the Citadel.
5. See the painted monasteries in Bucovina
These monasteries in north-eastern Romania have their painted exterior walls with elaborate 15th- and 16th-century frescoes featuring saints, prophets, scenes from the life of Jesus, angels, demons, and other religious scenes. They are a masterpiece of Byzantine art and a pilgrimage destination for Romanian Orthodox believers.
Other Things to See and Do in Romania
1. Alexandru Borza Botanic Gardens
Located in Cluj-Napoca, this is a massive botanical garden with rolling green hills, an observation tower, a rose garden, and even a Japanese garden. Founded in 1872, the garden is home to over 10,000 plants and covers 35 acres. There are greenhouses, ponds, and a wide variety of regional gardens with plants from all around the world. Admission is 10 RON per person.
2. Get a cultural immersion in Maramures
This medieval region of Romania is one of my favorites. Traditional culture is still thriving, and there is an interesting blend of local music, hand-made wooden structures, and colorful textiles to experience. You'll find each village has a large wooden church and intricate wooden gates that are hand-carved (woodworking is a tradition here that goes back centuries). They have unique cemeteries as well, stemming from their belief that the afterlife is the beginning of things, not the end. (For example, instead of solemn words on stone tombstones you'll find blue wooden crosses with funny verses about the deceased.) Visiting here is like stepping back in time.
3. Hike at Mount Tampa
Towering above Brasov, this mountain is great for a quick hike if you're looking to get a view overlooking the city (it has a large sign similar to the white "Hollywood" sign in LA). While the hike is pretty easy and takes less than an hour (the mountain is just 1,000m high) there is also a cable car you can ride to the summit for 17 RON (round trip).
4. Visit the Romanian Patriarchal Cathedral
This particular cathedral in Bucharest was completed in 1659 and still has all of its original interior paintings and icons, in addition to some beautiful frescoes. Admission is free but dress conservatively as this is a place of ongoing worship.
5. See the wildlife in Northern Dobruja
Tucked away in the southeastern corner of the county, here you'll find over 400 species of birds as well as lots of local wildlife. It's a hilly region with over a dozen lakes in the area, with more to be found just over the border in Bulgaria. Be sure to spend some time in the coastal city of Constanta, the oldest continuously-inhabited city in Romania.
6. Visit the Danube Delta
Flowing over 3,000km from its source in Germany, this is Europe's second-largest and best-preserved delta (the Volga is the largest). The Danube stretches through 10 countries — more than any other river in the world — before draining into the Black Sea via Romania (and also Ukraine). There is so much wildlife to see here, and the hiking is surreal. You can go bird watching here as well, with over 300 species of migratory birds to be found. The entire region is a UNESCO World Heritage site, making it a great nature preserve to explore if you're looking to get away from the crowds. You can hike around the coastline or take a boat tour along the water for a better view. While the hiking is free, expect to pay around 200 RON for a boat tour (which will last the day and includes lunch).
7. Celebrate Hora de la Prislop
Held every August, this festival is a celebration that brings together Transylvania, Moldova, and Maramures. Known more commonly as the Dance at Prislop, there are lots of traditional dancing and singing, beautiful costumes, parading, and awesome feasting. Dating back to the 1730s, the festival is a celebration of local and traditional culture and one not to be missed if you're in the area. The festival is held in the remote Prislop Pass in the north of the country, where up to 50,000 people gather each year.
8. Hunt for Dracula in Sighisoara
Founded during the 12th century, this town is one of the most beautiful and best-preserved medieval towns in Europe. One of the 8 World Heritage Sites in the country, there is a mass of towers, ornate churches, and burgher houses (traditional houses from the Middle Ages and Renaissance) to see throughout the cobbled streets. This is also the birthplace of Vlad Tepes, more commonly known as Vlad the Impaler (aka Dracula). Be sure to climb the clock tower for some sweeping views of the city.
9. Visit Peles Castle
Constructed for King Carol I in the 1870s as a getaway spot for the monarch, the building is lavishly decorated and serves as a great reminder of the luxurious lives these rulers enjoyed. It was also the first castle in Europe to have electricity. After touring the elaborate grounds and gardens you can head inside to look at the art and antique collection, which includes over 4,000 arms and armor. A visit to the ground floor of the castle costs 30 RON while a tour of the upper floors costs 60 RON.
10. Tour a salt mine
Salina Turda is the salt mine in Turda which has been converted into a subterranean museum. The mine dates back to antiquity and was used throughout the Middle Ages. You'll see how they got the salt to the surface and get a sense of how laborious the process must have been. There is also a spa here if you want to treat yourself to some natural remedies. Admission is 40 RON for adults and 20 RON for seniors, students, and children.
11. Explore Cluj-Napoca
Cluj-Napoca is pleasant university town located in Romania's northwest and a big stopping point for people coming east from Hungary (it's a hub for cheap flights too). The city dates back centuries, and there are a lot of historical churches, museums, and ruins (especially on Cetatuia hill) to visit. Because of the university here, there are a lot of affordable restaurants and a very happening nightlife in the city. I really liked the days I spent here and, while not as historic and medieval as many of Romania's other cities if you're looking for a city with a cool atmosphere in Romania, this place is it.
For more information on specific cities in Romania, check out these guides:
Romania Travel Costs
Accommodation – Most dorm rooms cost about 50-60 RON per night at a hostel (12-bed dorms are rare but can be found for around 40 RON per night). A private room in a hostel will cost at least 150 RON per night for a double bed. Free Wi-Fi is standard and many hostels also have self-catering facilities if you want to cook your own food. Most hostels in the country don't include breakfast.
A double bed in a budget hotel will cost around 150 RON per night. You can find rooms cheaper, however, you'll have to share a bathroom with other guests. Many budget hotels are set up this way so just make sure when you're booking that you have your own bathroom if that's a priority. Free Wi-Fi is common and many hotels also include a simple free breakfast as well. For a hotel with a pool, expect to pay closer to 250 RON per night.
Airbnb is available throughout the country with shared rooms starting around 50 RON per night. For a private room, expect to pay between 100-150 RON per night while entire homes/apartments will cost around 200 RON.
Camping is possible in the country, though you'll want to stick to dedicated campgrounds. Wild camping is legal but theft is a bit common so it's much safer to camp in designated areas. Prices start at 25 RON per night for a basic plot.
Food – Romanian meals are quite hearty, usually containing potatoes, meats, cabbage, and spices. The country also has pretty good coffee and pastries too.
Most cheap meals cost around 25 RON. Soup is a good option for saving money, as it costs around 10-15 RON and is pretty hearty (it also typically comes with a side of free bread). A meal at a mid-range restaurant will cost closer to 50 RON for a three-course meal, while fast food will be around 20 RON. A beer out at a restaurant or bar will cost at least 6 RON, while you can get it for half that price if you buy it in a store.
In tourist destinations like Brasov or Sighisoara, expect prices to be a little higher (but not too much).
If you buy your own groceries and cook your meals, expect to pay about 140-190 RON per week for groceries that will include pasta, vegetables, chicken, and other basic foods. Save money by shopping at discount supermarkets like Profi, Lidl, and Penny Market.
Activities – A lot of Romania's best activities (such as hiking) are free. You can also find free walking tours in a handful of cities, such as Bucharest, Brasov, and Cluj-Napoca. Most museums and attractions cost between 20-40 RON while multiday hikes will cost upwards of 3,000 RON. Bike rentals can be found for around 15 RON per day.
Backpacking Romania Suggested Budgets
On a backpacker budget, you can visit Romania for 160-180 RON ($37-42 USD) per day. This is a suggested budget assuming you're staying in a cheap hostel or camping, cooking most of your meals, and using the local transportation. On this budget, you'll have to stick to mostly free activities (like hiking or free walking tours) while occasionally paying to visit a museum or attraction.
On a mid-range budget of about 300-388 RON ($70-90 USD), you'll be able to stay in a budget hostel, eat out at cheap local restaurants, enjoy some intercity travel, and see a few more sights (such as more museums or forts/castles).
On a luxury budget of 690 RON ($160+ USD), you can stay in a nice hotel, eat out for every meal, rent a car or use BlaBlaCar, and visit as many museums and attractions as you'd like. The sky is the limit here!
You can use the chart below to get some idea of how much you need to budget daily, depending on your travel style. Keep in mind these are daily averages — some days you'll spend more, some days you'll spend less (you might spend less every day). We just want to give you a general idea of how to make your budget. Prices are in USD.
Accommodation
Food
Transportation
Attractions
Average Daily Cost
Backpacker
$12
$10
$10
$5-10
$37-42
Mid-Range
$35
$15-20
$10-15
$10-20
$70-90
Luxury
$80-100
$35-50
$20-35
$25
$160+
Romania Travel Guide: Money-Saving Tips
To be honest, I didn't find that Romania offered any amazing ways to save. There wasn't really one particular thing that I found and was like, "Wow! This is going to be great! My budget is saved!" That is mostly because it's an affordable country to begin with, however, there are a few things you can do to save money while you travel the country:
Couchsurf – Nothing's cheaper than sleeping for free. Couchsurfing connects you with locals who will give you not only a free place to stay but also a local tour guide who can introduce you to all the great places to see. It's a great community to be a part of.
Eat lunch out – Although the food in Romania is inexpensive in general, you can save more money by cooking your own dinners and eating your lunches out. A lunch menu in Romania typically consists of three courses (soup, main, dessert), and can cost as little as 30 RON.
Rideshare – If you're flexible in your schedule, use the ridesharing service BlaBlaCar and catch rides with locals between cities (or countries). You save money and get to spend time with locals. Drivers are verified and it's perfectly safe (though sometimes rides don't show up, which is why you need to be flexible).
Shop at discount grocers – If you're going to cook or even are just grabbing a snack, save money by shopping at discount supermarkets like Profi, Lidl, and Penny Market.
Stay at Balkan Backpacker Hostels – There are hostels all around Romania (and the Balkans) that are a part of the Balkan Backpacker network. If you book directly with these hostels and tell them you're aware of the network you'll get 10% off your stay.
Hitchhike – Hitchhiking in Romania is safe and quite common. It's not the fastest way to get around but it works if you're on a budget. Just make sure you have a sign and that you trust your gut when accepting rides. It's a great way to connect with locals while also saving money.
Start in Cluj – Wizz Air flies to Cluj-Napoca and you can find flights for as little as $15 USD from destinations around Europe. It's a budget airline so don't expect much, but it's a cheap way to get your foot in the door!
Take the train – The trains in Romania are slow, but they are the cheapest way to get around. If you're not in a hurry, take the train (there are some night trains around the country as well if you're going long distances).
Where To Stay in Romania
Here are some of my favorite places to stay in Romania:
How to Get Around Romania
Public Transportation – Buses and trams in Bucharest cost as little as 2 RON for a single journey, though the vehicles are often crowded and in varying states of disrepair. The metro is 5 RON, though a day-pass is only 8 RON making it a much better deal. Weekly metro passes are 25 RON, which is worthwhile if you're going to be using public transportation often (week passes are also available for the buses and trams but prices will vary depending on your route).
You'll need to purchase a RATB card and fill it with money to use the buses and trams. The card will cost between 2-4 RON depending on whether you buy a single-use card or a refillable card.
In Brasov, for comparison, a single-ticket ride on the public bus is 5 RON while a day pass is 12 RON.
Flights – Flying around Romania is an option if you're in a hurry and you can often find great deals if you plan ahead. From Bucharest, you can reach pretty much any airport in the country for under 400 RON.
Bucharest to Cluj, for example, can be done for under 200 RON round trip while Bucharest to Timisoara can be done for half that. Ryanair and Wizz will be the two airlines you want to check out for the lowest prices.
Bus – Buses connect all the major cities in the country, though since Romania is a large country the journeys can be quite long. For example, the journey from Bucharest to Cluj will cost around 75 RON and takes 9 hours. The journey from Bucharest to Brasov will take around 4 hours and costs 50 RON.
Contrary to most countries, the trains here are actually a cheaper option in many cases so if you're on a budget be sure to compare bus and train prices.
Train – Trains in Romania are a slow (but reliable) way of getting around. There are 3 different kinds of trains: InterCity (IC), InterRegional (IR), and Regional (R). The InterRegional trains are the fastest and nicest and likely the ones you'll be using to travel from city to city.
Standard seats (second class) are usually quite comfortable and adequate for even long journeys. Wi-Fi and catering are not available so bring your own entertainment if you have a long journey.
As for prices, to give you a sense of what to expect, the 9-hour journey from Bucharest to Timisoara is 79 RON while the trip from Bucharest to Cluj-Napoca takes about the same amount of time and costs a little less at 75 RON.
Rideshare – Uber is available in Bucharest, Cluj-Napoca, Brasov, Timisoara, and Iasi. It's the cheapest option if you need to get somewhere and don't want to take public transit as the taxis in Romania charge an arm and a leg. You can save $15 off your first Uber ride with this code: jlx6v.
For longer distances, use BlaBlaCar. It's a great (and safe) ridesharing service for intercity travels. Just download the app, make a profile, and search for rides.
When to Go to Romania
The best (and most popular) time to visit Romania is during the summer, from June to August. Temperatures will be hot and rain will be infrequent. Expect temperatures around 30 C (86 F) during this time. These will also be the busiest months of the year for tourism, though you'll only notice in destinations like Brasov or Sibiu where tourism is the main draw. But even then, the crowds are much smaller than what you'll find in western Europe.
The shoulder season in late April-May and September-October are great times to visit as well. You'll beat the crowd and have much milder temperatures, which is perfect for anyone looking to head into the hills for some hiking. You'll get more rain in the spring, but you'll get the stunning autumn colors in the fall which makes for a stunning backdrop to your trip (especially if you're traveling through Transylvania).
Winter is Romania can be quite cold, with temperatures dropping just below zero (32 F). Snow is common though not abundant, which can affect conditions if you're traveling by car. While cities like Sigorsora and Brasov can look quite charming in the winter, Bucharest has a much grimmer atmosphere due to the influence of Soviet architecture and their reliance on grey, bland concrete. In short, I wouldn't recommend a winter visit unless you have a specific desire to enjoy the cold and crowdless cities.
How to Stay Safe in Romania
While Romania is consistently ranked as one of the safest countries in the world, bad things can still happen so it's always good to be prepared and plan ahead.
Crime against foreigners in Romania is rare so you don't need to worry too much about scams or theft. Of course, you'll want to take the same precautions you do at home such as not flashing your valuables, being aware of your surroundings, and not traveling alone at night while intoxicated.
Theft is most common when riding the crowded city buses and trams (mostly in Bucharest) so take extra precautions when riding. Never have your valuables within reach; always keep them secured in your bag (and always keep your bag within sight).
Additionally, you will want to take some extra precautions when renting a car. While the roads are safe, rental cars are targeted for theft more than local cars, so just make sure you take precautions and lock your vehicle when you're not using it. When booking, make sure your insurance covers theft.
Solo female travelers should feel comfortable to explore on their own, though the standard precautions apply (don't accept drinks from strangers, don't walk alone late at night, etc.).
Bribery and corruption are common, but not in any day-to-day capacity (think political or corporate bribes). Tourists experiencing bribery or corruption is extremely rare.
The most important piece of advice I can offer is to purchase good travel insurance. Travel insurance will protect you against illness, injury, theft, and cancellations. It's comprehensive protection in case anything goes wrong. I never go on a trip without it as I've had to use it many times in the past. You can use the widget below to find the policy right for you:
Romania Travel Guide: The Best Booking Resources
Below are my favorite companies to use when I travel to Romania. They are included here because they consistently turn up the best deals, offer world-class customer service and great value, and overall, are better than their competitors. They are always my starting point when I need to book a flight, hotel, tour, train, or meeting people!
Momondo – This is my favorite flight search engine because they search such a wide variety of sites and airlines. I never book a flight without checking here first.
Skyscanner – Skyscanner is another great flight search engine which searches a lot of different airlines, including many of the budget carriers that larger sites miss. While I always start with Momondo, I use this site too to compare prices.
Airbnb – Airbnb is a great accommodation alternative for connecting with homeowners who rent out their homes or apartments. The big cities have tons of listings!
Hostelworld – This is the best hostel accommodation site out there, with the largest inventory, best search interface, and widest availability.
Intrepid Travel – If you want to do a group tour around Romania, go with Intrepid Travel. They offer good small group tours that use local operators and leave a small environmental footprint. If you go on a tour with anyone, go with them. And, as a reader of this site, you'll get a discount when you click the link!
Rome 2 Rio – This website allows you to see how to get from point A to point B the best and cheapest way possible. Just enter your departure and arrival destinations and it will give you all the bus, train, plane, or boat routes that can get you there as well as how much they cost. One of the best transportation websites out there!
BlaBlaCar – This is a helpful ride-sharing app for intercity travel around Romania. It's not as cheap as the train or bus but it's usually much faster!
World Nomads – I buy all my travel insurance from World Nomads. They have great customer service, competitive prices, and in-depth coverage. I've been using them since I started traveling in 2003. Don't leave home without it!
Romania Gear and Packing Guide
If you're heading on the road and need some gear suggestions, here are my tips for the best travel backpack and for what to pack!
The Best Backpack for Travelers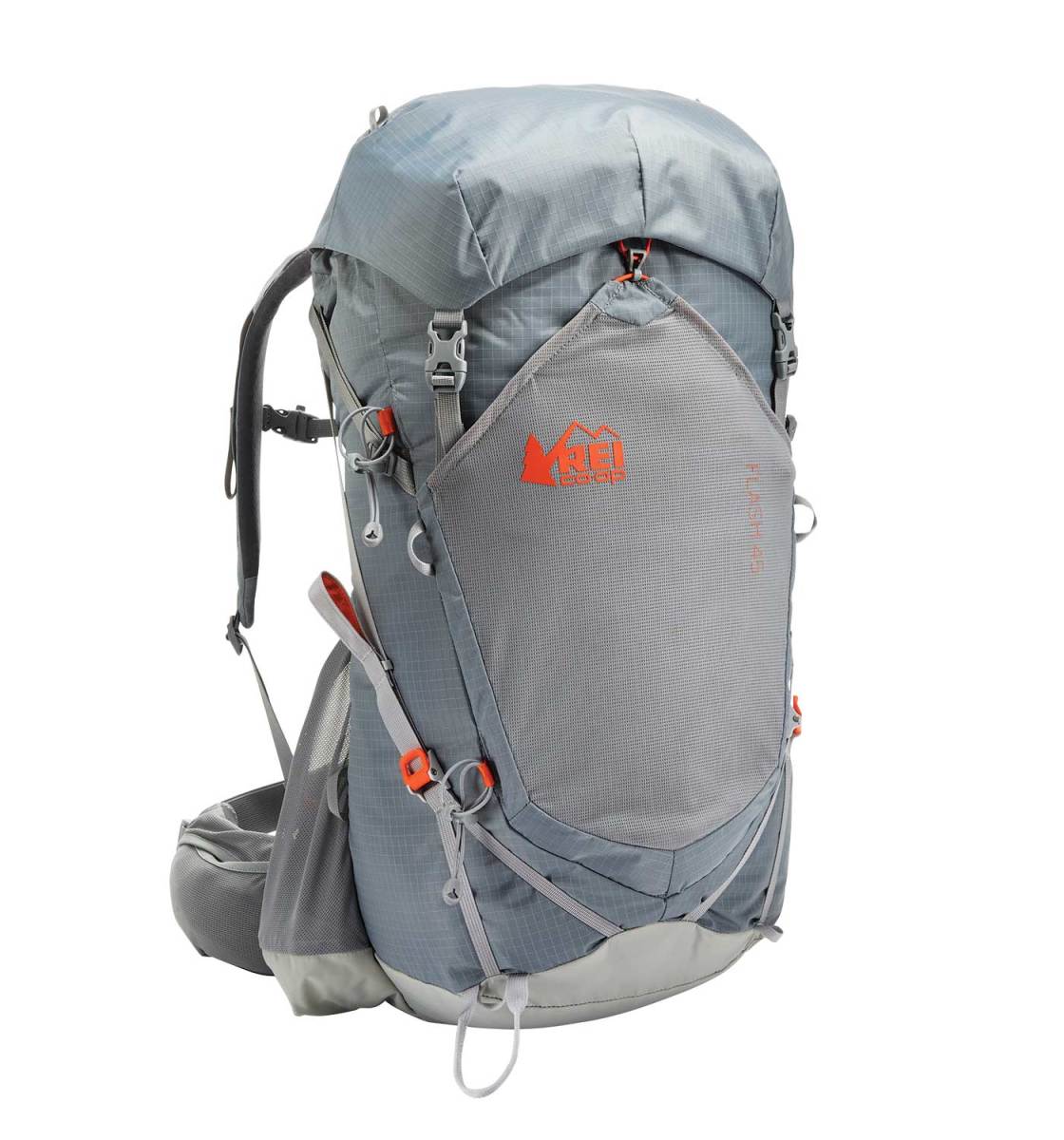 What's the best backpack for traveling long-term? I recommend the
REI Flash 45 Pack
. It's light and comfy, front loading, and fits perfectly in an airplane's overhead bin.
Size:
45-47L
Straps:
Thick and cushy with compression technology that pulls the pack's load up and inwards so it doesn't feel as heavy.
Features:
Removable top lid, large pocket at the front, hydration compatible, contoured hip belt
If you want something different, refer to my article on how to choose the best travel backpack for tips on picking a pack and other backpack suggestions.
What to Pack for Your Trip
Clothes
1 pair of jeans (heavy and not easily dried, but I like them; a good alternative is khaki pants)
1 pair of shorts
1 bathing suit
5 T-shirts (Unbound Merino is my preferred company. If you're a member of NM+, you can get 15% off your purchase)
1 long-sleeved T-shirt
1 pair of flip-flops
1 pair of sneakers
6 pairs of socks (I always end up losing half)
5 pairs of boxer shorts (I'm not a briefs guy!)
1 toothbrush
1 tube of toothpaste
1 razor
1 package of dental floss
1 small bottle of shampoo
1 small bottle of shower gel
1 towel
Deodorant
Small Medical Kit (safety is important!!!)
Miscellaneous
Female Travel Packing List
I'm not a woman, so I don't know what a woman wears, but Kristin Addis, our solo female travel guru, wrote this list as an addition to the basics above:
Clothing
1 swimsuit
1 sarong
1 pair of stretchy jeans (they wash and dry easily)
1 pair of leggings (if it's cold, they can go under your jeans, otherwise with a dress or shirt)
2-3 long-sleeve tops
2-3 T-shirts
3-4 spaghetti tops
1 light cardigan
Toiletries
1 dry shampoo spray & talc powder (keeps long hair grease-free in between washes)
1 hairbrush
Makeup you use
Hair bands & hair clips
Feminine hygiene products (you can opt to buy there too, but I prefer not to count on it, and most people have their preferred products)
For more on packing, check out these posts:
Romania Travel Guide: Suggested Reading
A Concise History of Romania, by Keith Hitchins
If you want to get a sense of how Romania came to be, this is a good book to start with. Spanning over 2,000 years of history, Hitchins paints in broad strokes but provides you with a concrete narrative to follow as you weave through Romania's turbulent past. The country holds a unique place between east and west and this book does a great job of clearing up some of the muddied historical waters.




The Land of Green Plums, by Herta Müller
Published in 1994, The Land of Green Plums is a novel about four young people growing up under Nicolae Ceausescu's totalitarian regime. Partly autobiographical and no stranger to painting with a political brush, the book was eventually translated into English where it went on to win the Nobel Prize in Literature in 2009.





The Holocaust in Romania: The Destruction of Jews and Gypsies Under the Antonescu Regime, 1940-1944, by Radiu Ioanid
Before World War II, around 800,000 Jews lived in Romania. Today, there are less than 20,000. Using archival records, unpublished reports, memoirs of survivors, and personal letters, Ioanid does an excellent job of illuminating this dark and tragic period of Romania's history. It is definitely not an easy book to read as every page packs an emotional punch, but it is an important read that adds insight and context to Romania's devastating history.




Romania Since the Second World War: A Political, Social and Economic History, by Florin Abraham
This book picks up where the last one left off, covering the brutal years under Communist rule and the barbary that occurred under Ceausescu. From there, the book navigates the socio-economic changes that stemmed from Romania joining NATO and also the EU. This is a long and detailed account that has a bit of an academic feel to it, but it is definitely worth a read for a modern perspective on contemporary Romania.




The Little Book of Romanian Wisdom, by Diana Doroftei and Matthew Cross
If you're looking for some light reading, this book of quotes is a great place to start. It's full of words of wisdom from famous (and not so famous) Romanians, covering topics like art, family, health, and more. If you want to get a sense of the people without doing any heavy lifting, this is the book for you!
Romania Travel Guide: Related Articles
Want more info? Check out all the articles I've written on Romania travel and continue planning your trip: