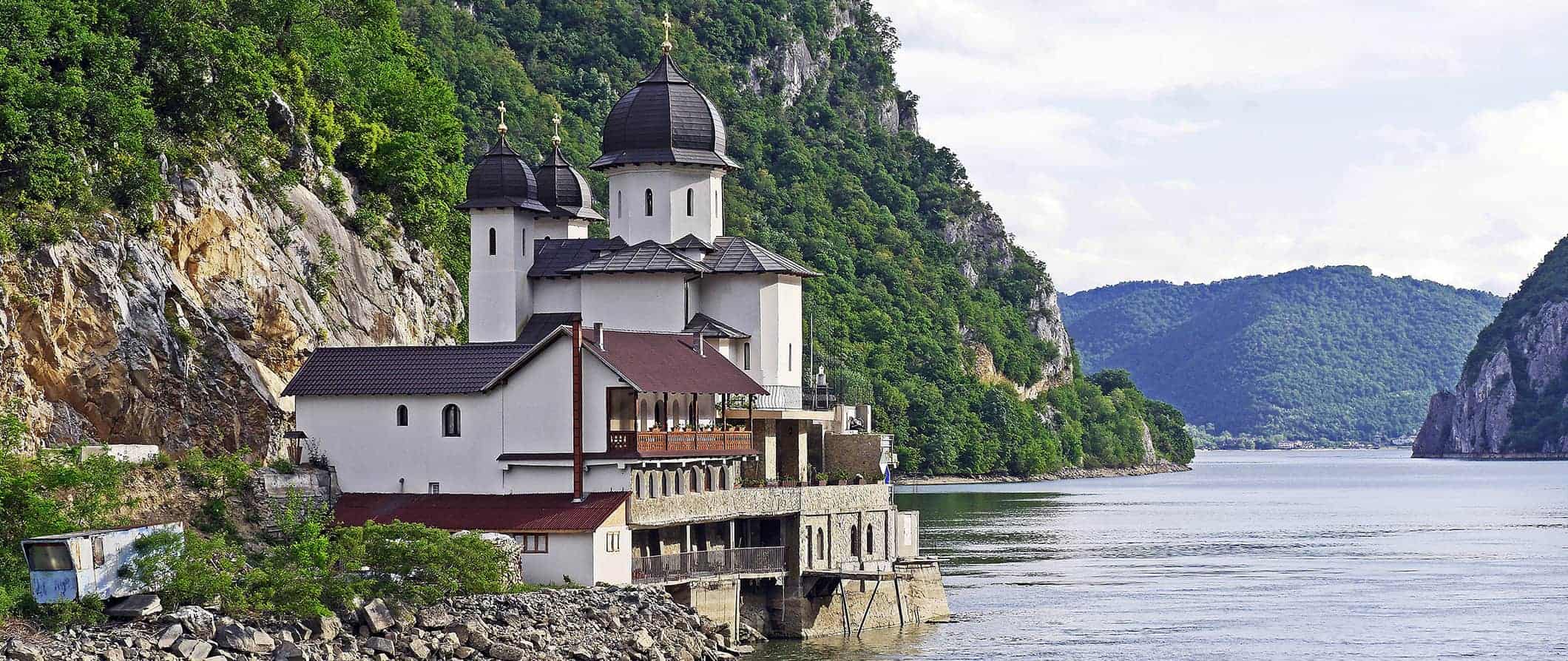 When people think of Romania, they tend only think of gypsies and Dracula, but there is much more the country than that. I had no idea what to expect when I visited (hopefully a lot of vampire stuff) and found Romania to be far more wonderful than I ever imagined. I love the delicious and hearty food, the historic cities with their cobblestone streets and their medieval architecture, the warm people, and the beautiful, picturesque countryside. I love Romania to bits and I strongly, strongly encourage you to take the country slowly and spend extra time here. Few people come here so you'll get most of it to yourself! (P.S. – There's no Dracula tourism in this country so don't expect to visit and find any.)
Top 5 Things to See and Do in Romania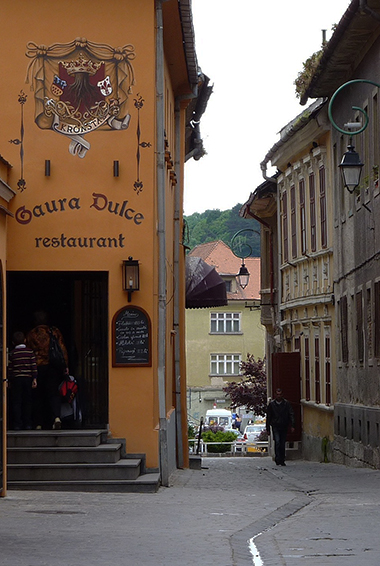 1. Explore Brasov
Brasov
is the launching pad for trips to "Dracula's castle." There's great hiking around here, a beautiful historic center, and beautiful medieval streets. Brasov also has a wide variety of food from local Romanian fare to good international food.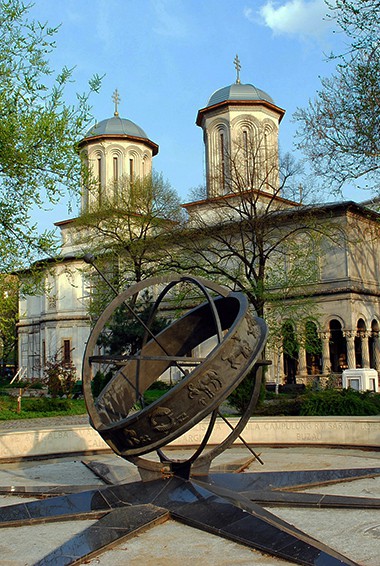 2. Explore Bucharest
This pretty city is a good mix of old world buildings and communist style concrete blocks. There are plenty of museums, cemeteries, historical sites, shopping centers, and architectural sights to check out here. In recent years, the city has become a hub for digital nomads and taken on an international feel.
3. Trek in the Fagaras Mountains
For those of you that are major hiking enthusiasts, this is one of those awesome multi-day hiking experiences. Taking you along the main ridge of the Fagaras, the route is one of the longest and continuous high-mountain traverses in Europe. You will trek over Moldoveanu, Negoiu, and Vista Mare that are three of Romania's highest peaks.
4. Visit Sibiu
Sibiu
was like walking back into the middle ages with its wonderful medieval charm, excellent views of the surrounding landscapes, great food, and stunning parkland. And, while it may attract the crowds, they don't deter from the many sites in the city. Make this place a stop on your Romanian travel itinerary. This travel guide can help you decide what to do.
5. See the painted monasteries in Bucovina
These monasteries in north-eastern Romania are one of a kind. They have their painted exterior walls with elaborate 15th- and 16th-century frescoes featuring saints, prophets, scenes from the life of Jesus, angels, demons, and other religious scenes. They are a masterpiece of Byzantine art and should not be missed.
Other Things to See and Do
(Click the title to expand the text)
1. Alexandru Borza Botanic Gardens
Located in Cluj Napoca, this is a massive botanical garden with rolling green hills, an observation tower, a rose garden, and even a Japanese garden. Admission costs 10 RON and it's open from 8am-8pm in the summer and 9am-6pm in the winter.
2. Get a cultural immersion in Maramures
This medieval region of Romania is one of my favorites. Peasant culture is still thriving, and there is an interesting blend of traditional music, hand-made wooden structures, and colorful textiles to experience. It's like stepping back in time (in a good way).
3. Hike at Mount Tampa
Towering above Brasov, this is one mountain that is riddled with interesting history. It's easy to hop on a cable car, and check out the view from the top, as well as explore with the defensive fortress. Many people like to go hiking here and visit the Brasov sign.
4. Visit the Romanian Patriarchal Cathedral
As one of the most religious countries in Europe, it should be no surprise that there are churches, cathedrals, and monasteries everywhere, many of which date back several centuries. This particular cathedral in Bucharest still has all of its original interior paintings and icons, in addition to some beautiful frescoes.
5. See the wildlife at Northern Dobrogea
Here there are tons of wildlife and exotic birds to see, but you still have a bit of the city to keep from being entirely secluded. There is a decent selection of restaurants and entertainment spots, including theater and opera houses.
6. Visit the Danube Delta
Flowing over 1,700 miles from its source, this is Europe's second largest and best-preserved delta. There is so much wildlife to see here, and the hiking is surreal. You can go bird watching and fishing as well.
7. Celebrate Hora de la Prislop
Held every August, this festival is a celebration that brings together Transylvania, Moldova, and Maramures. Known more commonly as the Dance at Prislop, you can probably guess that there is lots of traditional dancing and singing, beautiful costumes, parading, and awesome feasting.
8. Set up base at Baia Mare
If you are wanting to check out a bunch of the traditional villages, this is a good place to start. It is easy to access many of the famous valleys from here, including Iza, Viseu, Cosau, and Mara – all of which are riddled with interesting villages.
9. Hunt for Dracula in Sighisoara
Founded during the 12th century, this town is one of the most beautiful and best-preserved medieval towns in Europe. A world heritage site, there is a mass of towers, ornate churches, and burgher houses to see throughout the cobbled streets. This is also the birthplace of Vlad Tepes, otherwise more commonly known as Dracula.
10. Visit Peles Castle
Not too far from Brasov is Sinaia, the site of Peles Castle. The castle itself was constructed between 1873 and 1914 as a getaway spot for the monarch. The building is lavishly decorated and serves as a great indication of the luxurious lives these rulers enjoyed. A visit to the ground floor of the castle costs 20 RON and goes up in price for tours of additional floors.
11. Tour a salt mine
Salina Turda is the salt mine in Turda which has been converted into a subterranean museum. The mine dates back centuries and was used heavily during the Middle Ages. The layout of the museum is really neat and looks almost futuristic. If you're in the area, this is worth a visit.
12. Go to Cluj-Napoca
Cluj-Napoca is very pleasant university town located in Romania's northwest and a big stopping point for people coming east from Hungary. The city dates back centuries, and there are a lot of historical churches, museums, and ruins (especially on Cetatuia hill) to visit. Because of the university here, there are a lot of affordable restaurants and a very happening nightlife in the city. I really liked the days I spent here and, while not as historic and medieval as many of Romania's other cities if you're looking for a city with a cool atmosphere in Romania, this place is it.
Typical Costs
Accommodation
– Most dorm rooms with 6-8 beds cost about 50-60 RON per night at a hostel, with private rooms that sleep two cost about 130-150 RON. A room in a budget hotel that sleeps two will cost around 100-125 RON per night. Airbnb is available in Romania and shared rooms start around 40 RON and entire homes start around 95-135 RON. My suggested places are:
Food – Romanian meals can be very hearty, containing potatoes, meats, cabbage, and spices. Romania also has pretty good coffee and pastries. Food is very cheap in Romania, and most small meals cost around 20 RON. In major tourist cities like Brasov or Sighisoara, meals with drinks at restaurants can be a bit pricey and cost around 100 RON. Soup is a good option for saving money, as it costs around 6-10 RON and is pretty hearty in Romania. (It also typically comes with a side of free bread.) If you cook your meals, expect to pay about 180 RIO per week for groceries that will include pasta, vegetables, chicken, and other basic foods. Save money by shopping at discount supermarkets like Profi, Lidl, and Penny Market.
Transportation – City buses and trains cost about 4 RON for a single journey ticket. Trains are a slow but reliable way of getting around Romania. The extensive network covers much of the country. There are 3 different kinds of trains: InterCity (IC), InterRegional (IR), and Regional (R). Trains are priced by distance. For example, traveling up to 10km will cost you 16 RON (IC), 12 RON (IR), or 3.50 RON (R) for a second class, while traveling up to 200km will coast you 77 ROM (IC), 60 RON (IR), and 29 (R) for second class. Buses begin at 30/40 RON but are rarely more than 80 RON for a second class ticket. For example, a ticket from Brasov to Sibiu costs 30 RON and takes about 2.5 hours. And a bus ticket from Brasov to Cluj Napoca costs 70 RON and takes nearly 5 hours.
Activities – A lot of Romania's best activities are free. There are a lot of fortresses, mountains, and churches. Besides that, most museums and attractions cost between 20-40 RON.
Suggested daily budget
130 -175 RON / $30-40 USD (Note: This is a suggested budget assuming you're staying in a hostel, eating out a little, cooking most of your meals, and using local transportation. Using the budget tips below, you can always lower this number. However, if you stay in fancier accommodation or eat out more often, expect this to be higher!)
Money Saving Tips
I didn't find that Romania offered any amazing ways to save. There wasn't really one particular thing that I found and was like, "Wow! This is going to be great! My budget is saved!" but there are a few things you can do:
Couchsurf – Nothing's cheaper than sleeping for free. Couchsurfing connects you with locals who will give you not only a free place to stay, but also a local tour guide who can introduce you to all the great places to see.
Eat lunch out – Although food in Romania is inexpensive in general, you can save more money by cooking your own dinners and eating your lunches out. A lunch menu in Romania typically consists of three courses (soup, main, dessert), and can cost as little as 20-30 RON.
Rideshare – If you're flexible in your schedule, use the ridesharing service BlaBlaCar and catch rides with locals between cities (or countries). You save money and get to spend time with locals. Drivers are verified and it's perfectly safe (though sometimes rides don't show up, which is why you need to be flexible).
Shop at discount grocers – If you're going to cook or even are just grabbing a snack, save money by shopping at discount supermarkets like Profi, Lidl, and Penny Market.
Stay at Balkan Backpacker Hostels – There are hostels all around Romania (and the Balkans) that are a part of the Balkan Backpacker network. If you book directly with these hostels and tell them you're aware of the network you'll get 10% off your stay.
My Must Have Guides For Traveling to Romania