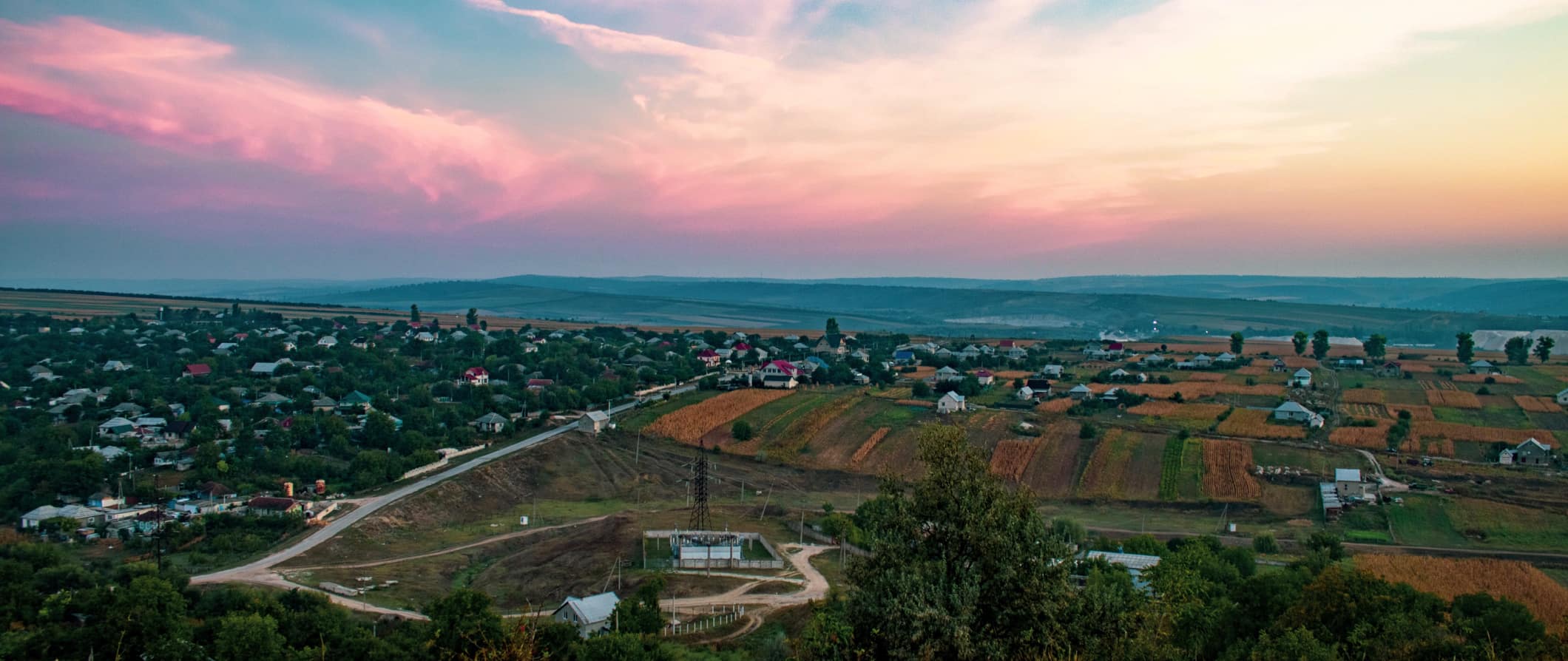 Moldova, a small, land-locked Eastern European country tucked between Ukraine and Romania, is one of Europe's most overlooked destinations. It sees just over 300,000 visitors each year and is one of the least visited destinations in the world. Compared to European hotspots like Spain and France, which each welcome over 80 million visitors each year, Moldova is relatively untouched and undiscovered.
Composed of rocky hills, dense forests, and a historic wine region, Moldova is a country that surprises. Sure, if you visit expecting the UNESCO Heritage Sites and epic world wonders of Western Europe you'll likely be disappointed.
However, if you keep an open mind, learn about the country's turbulent history, and get off the beaten path, I'm confident you'll have an amazing (and affordable) trip.
This travel guide to Moldova can help you plan your trip, save money, and make the most of your time in this underrated destination!
Top 5 Things to See and Do in Moldova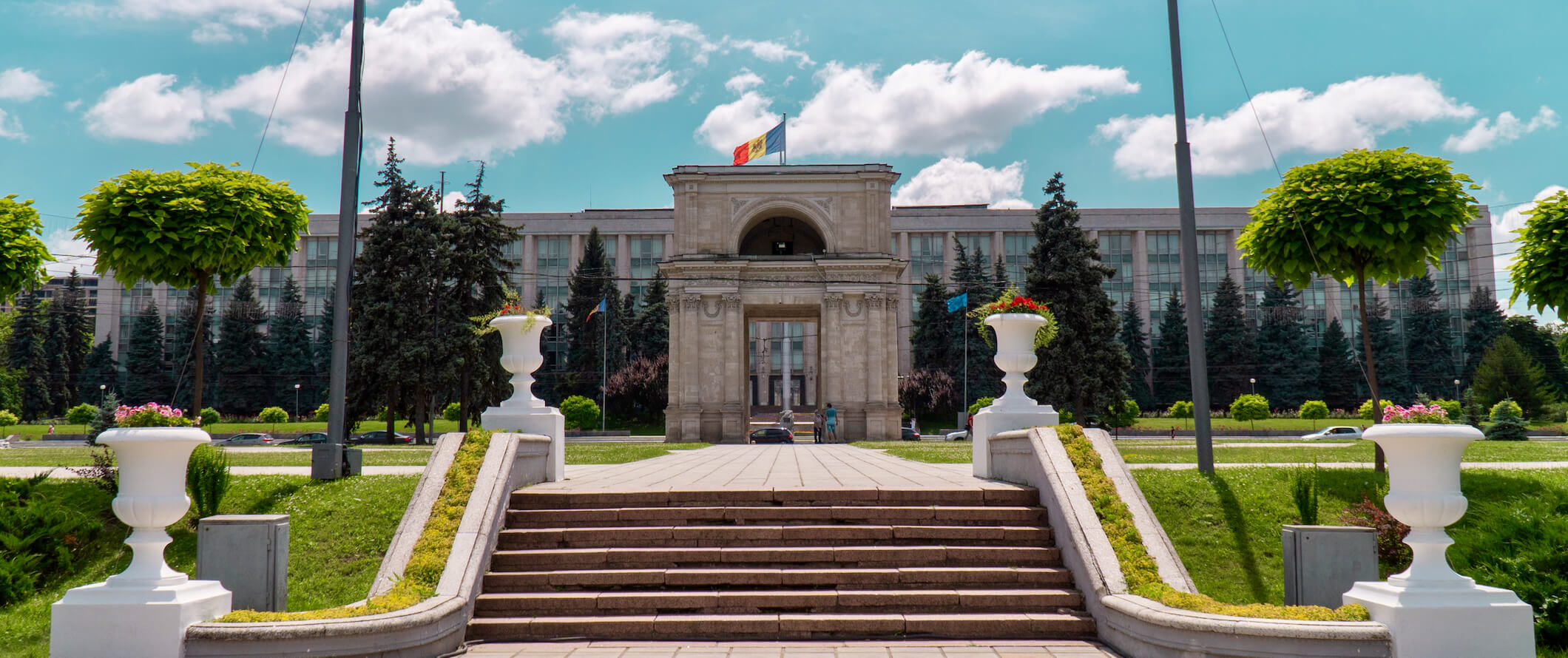 1. Explore Chisinau
Chisinau is Moldova's capital and the gateway to the country for most visitors. Here you can find classic (and grim) Soviet architecture (as well as 1950s Brutalist architecture), beautiful Soviet mosaics, plenty of green spaces and cafes, lots of interesting museums, and fun nightlife. Wander around the center and visit the Triumphal Arch, built in 1840 to symbolize the Russian victory over the Ottoman Empire. Check out the Nativity Cathedral, designed by Abraham Melnikov, with its impressive Russian Neoclassical interior complete with an enormous dome and exterior columns supporting the facade. If you want to relax, head to Stefan cel Mare Central Park where you can grab a coffee, wander around, take in the scenery or read the day away on one of the benches.
2. Check out Bender
Bender (also known as Bendery in Russian as well as Tighina in Romanian) is located on the western bank of the Dniester River near the Bendery–Tiraspol bridge just one hour from Chisinau. This city is under de-facto rule by the breakaway state Transnistria (which has an ongoing ceasefire with Moldova so it's safe), which declared independence from Moldova in 1990. Visit the impressive Turkish Ottoman Fortress from the 16th century that remained for centuries under rule by Romanians, Russians, and Moldovans for 25 rubles.
3. Sample the wine
Moldovan wine is considered to be some of the best in the world (it's the 11th largest producer in Europe and 20th in the world). In fact, one-quarter of the country works with wine in some way in this tradition that dates back to 3000 BCE. In 2017, the government of Moldova actually declared wine a food so it could be sold in stores after 10pm. Every year in October, the capital holds a wine celebration. Balti, Codru, Purcari, and Cahul are the four main wine regions. Expect to pay around 175-350 MDL for a winery tour (including samples).
4. Tour Tiraspol
Tiraspol is the largest city in the breakaway Transnistrian republic (and the second-largest in all of Moldova). Located on the eastern bank of the Nistru River, the city itself remains largely unchanged from the Soviet era. However, there are tons of Soviet monuments you can visit near the Palace of the Soviets. There is also a huge memorial at Glory at Suvorov Square in commemoration of World War II, the Soviet-Afghan War, and the Transnistria War (1990-1992). If you've done enough sightseeing, head over to the award-winning Kvint Cognac distillery.
5. Explore Transnistria
Transnistria is located between Moldova and Ukraine and a breakaway state since its independence from Moldova in 1990 before the collapse of the Soviet Union in 1991. Visit the capital of Tiraspol and check out the colorful Noul Neamt Monastery with its classic Russian Orthodox style and beautiful blue domes. With almost 500,000 people and spanning just over 4,000 square kilometers, Transnistria has its own president, national flag, and even its own currency. Random spot checks by the Russian military can occur so make sure you have your ID. One important thing to note is that Tiraspol Airport isn't allowed to have international flights so you can only arrive by bus or train from Ukraine or Moldova.
Other Things to See and Do in Moldova
1. Relax in Naslavcea
Naslavcea village is one of the most picturesque spots in Moldova (the locals call it the "Switzerland of Moldova"). Located in the northernmost part of the country and on the banks of the Dniester River, there are tons of mountainous hiking trails and viewpoints, and caves here. If you want nature, this is the part of the country for you!
2. Explore the Autonomous Territorial Unit of Gagauzia
The Autonomous Territorial Unit of Gagauzia is located in the southern part of Moldova. It declared independence from Moldova in 1991 and is a fascinating place to learn more about the Gagauz people, who make up 70% of the population here. Head for the capital Comrat and visit some of the city's museums to learn how this region came into its own. The National Gagauz History Museum and the Ethnographic Museum both shed light on the region and culture and how this autonomous territory came to be (it's currently in a truce with Moldova, though they have warred in the past). They also have some of the oldest (and largest) wineries in all of Moldova.
3. Visit Orheiul Vechi
Located 60 kilometers (37 miles) north of Chisinau, this is an archaeological and ecclesiastical complex. Also known as Old Orhei, it's a cave monastery home to ruins and cave paintings that date back more than 2,000 years. The monastery is still in use and the monks maintain the site as well as the nearby Orthodox church. Dress respectfully as this is a place of worship.
4. Tour the National Archaeology & History Museum
Opened in 1983, there are over 263,000 items in this collection. They have a 2,000-year-old fired-clay Sarmatian urn shaped like a ram, an entire floor devoted to the Soviet era, sculptures that date back to 4 BCE (they're the oldest objects ever found in the Bessarabia region), and weapons and armor that date to the 5th century BCE. Admission is 10 MDL but admission is free on the last Saturday and Sunday of the month.
5. Wander the open-air market
Piata Central is an open-air market located in the heart of Chisinau. It spans several blocks and you can find pretty much everything here, from fresh produce to clothing to souvenirs and trinkets. Most of the products here are locally produced so look out for things like raw honey, wine, and brandy. Remember, in Moldova prices are always negotiable so don't be afraid to barter. Open Tuesday-Sunday from 7am-6:30 pm.
6. Explore the Bendery Fortress
Built during the Ottoman era, this massive 16th-century fortress had the sole purpose of protecting the area from invading Russian forces. With spectacular views of the Dniester River, the grounds surrounding the building are just as impressive as the fortress itself. For decades during the occupation by the USSR, the fort was used as a military base and was off-limits to the public. Today, you're free to walk the ramparts and explore the narrow tunnels of the fort as it's intact and well-maintained. Admission is 25 MDL and tours start at 75 MDL.
7. Find Moldova's Little Prince statue
The Little Prince is a well-known character from Antoine de Saint-Exupéry's book Le Petit Prince. The statue can be a little tricky to find thanks to its size (it's less than 4 inches tall) but it can be found standing on a metal fence in Valea Morilor Park by the lake (it replaces one of the spheres in the fence posts). The concept behind the artwork is that each of the spheres is a representation of each of the planets in the novel. The Little Prince is standing on top of his home planet of asteroid "B-612."
8. Relax in the oldest park of Moldova
Stefan cel Mare Central Park (Stephen the Great Central Park) is the oldest park in Moldova. The park is a perfect example of landscape gardening from the 19th century. There's a huge central fountain surrounded by flowers and manicured shrubs and the walkways are lined by trees. Spanning 17 acres, the park has monuments and sculptures dedicated to important figures in Moldova's history, such as poet and playwright Alexander Pushkin and Prince Stephen the Great. There is also a monument and mass grave for Soviet soldiers who died during World War II.
9. See Soroca Fortress
This fortress was one of the many strongholds of Stephen the Great in 1499. Located in the present-day city of Soroca, it was used to defend the region from the Ottomans, and later from the Russians in the 18th century. The castle has a distinctly Western European design, which has left historians to believe that architects and engineers from the west were brought to the region to help with its design and construction. Built in a circle, the castle has four massive stone towers and curved walls to better resist projectiles. There's a spacious central courtyard and numerous loopholes for firing weapons. The walls are 3 meters (10 feet) thick and there are several areas for artillery. It's currently closed for renovations.
10. Visit the Military Museum
Located in the capital, this museum has a sobering and insightful exhibition on Soviet repression during the occupation. It illuminates the forced famines, deportations, and slave labor used by the regime. There are videos, photos, dioramas, and newspaper articles that bring the era to life. Most of it isn't in English, however, it nevertheless offers insight into just how horrific conditions were under the USSR. Admission is 10 MDL. Closed Mondays.
11. See the Triumphal Arch
Known as the Holy Gate, the Triumphal Arch is a monument in the center of Chisinau. Dating back to the 1840s, it commemorates Russia's victory over the Ottoman Empire during the Russo-Turkish War (1828–29). Standing 13 meters (43 feet) tall, it's sort of like a mini Arc de Triomphe.
Moldova Travel Costs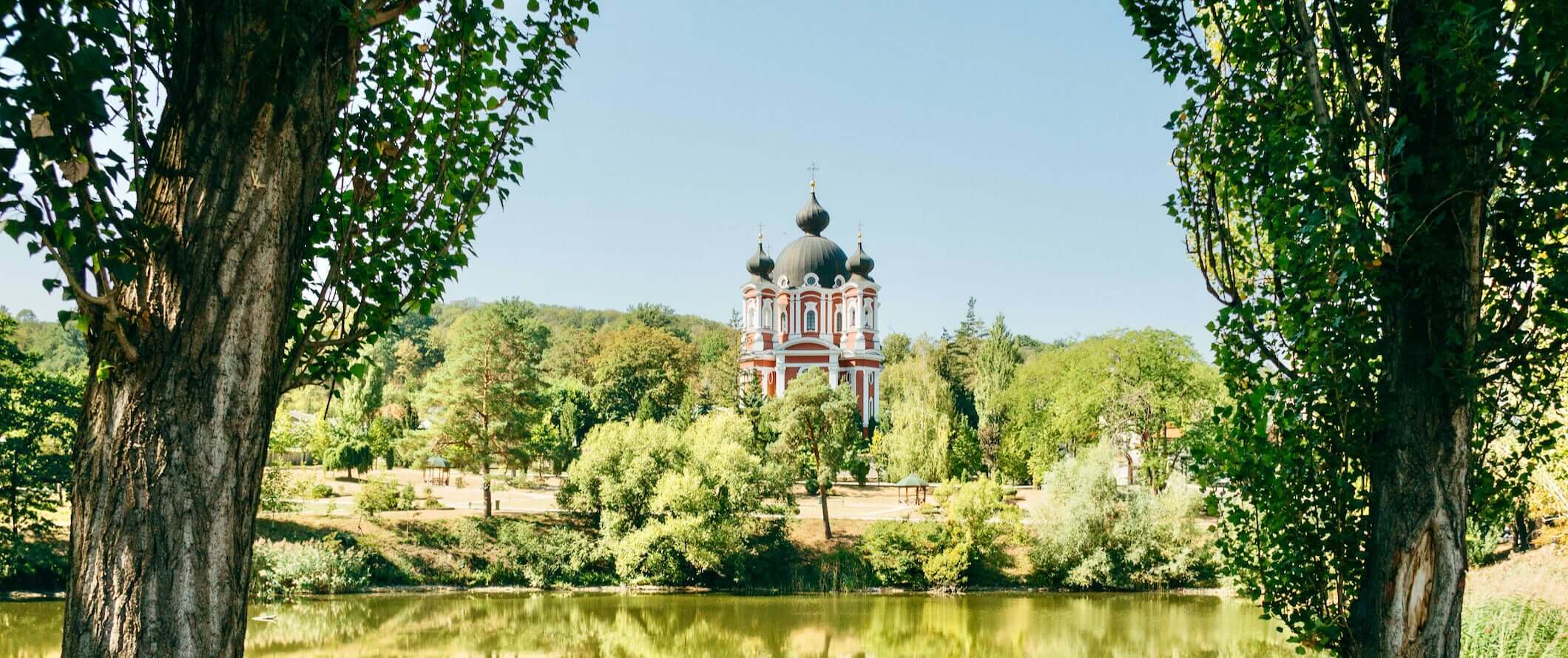 Accommodation – Hostel dorms are your cheapest option in Moldova, starting at around 250 MDL per night for a 10-20-bed dorm. Free Wi-Fi and kitchens are pretty standard and a few hostels also include free breakfast. There aren't a lot of options here when it comes to hostels so be sure to book early.
Budget hotels start around 700 MDL per night. Expect your accommodation to be comfortable but a little outdated in its decor. TV, coffee/tea, and free breakfast are all pretty standard.
Airbnb is really only available in Chisinau and Tiraspol, although there are a few places in Balti. Private rooms start at 600 MDL per night but average 800-1,000 MDL. For an entire home or apartment, expect to pay a minimum of 770-1,300 MDL per night (though it's more likely to be 2,000 MDL or more unless you book early).
For anyone traveling with a tent, wild camping is free and safe on public land. Just use common sense and avoid staying too close to someone's house, pick up all your trash, and leave everything as you found it.
For a basic plot at a campground without electricity, expect to pay around 150-200 MDL. There are only a handful of sites around the country, however, making wild camping the easier (and cheaper) option.
Food – Influenced by Russian, Romanian, and Turkish cuisine, in Moldova the portions are large and the food is incredibly affordable. Beef, pork, potatoes, and cabbage are the most common staples here. Mamaliga (a cornmeal porridge), ghiveci (lamb/goat stew), and branza (brined cheese) are just some of the popular local offerings.
For an inexpensive meal of local cuisine, expect to pay at least 120 MDL. Fast food (think McDonald's) can only be found in the capital. A combo meal costs 100 MDL.
Sandwiches cost around 60 MDL. Pizza can be found in a few of the larger cities for as little as 90-100 MDL for a medium. Asian food (such as Chinese or Thai) can only be found in the capital. Expect to pay around 80-110 MDL for a meal.
A three-course meal at a restaurant serving traditional cuisine costs 225 MDL. If you're on the go, try placinte, a cheese-filled pastry that can be found at bakeries and cafes around the country.
Expect to pay between 25-40 MDL for a beer at the bar or cappuccino at a cafe. A bottle of wine costs just 70 MDL.
If you are planning to cook your own food, a week's worth of groceries costs around 400 MDL for staples like meat, pasta, rice, and seasonal produce.
Backpacking Moldova Suggested Budgets
On a backpacker budget of 700 MDL per day, you can stay in a hostel dorm, cook a few meals and eat a few meals out, limit your drinking, take public transportation to get around, and do mostly free activities like hiking. If you camp, you can cut this down to around 450 MDL.
On a mid-range budget of about 1,800 MDL per day, you can stay in a private Airbnb, eat out for all your meals at cheap restaurants, enjoy a few drinks, take the occasional taxi to get around, and do more paid activities like visiting museums or taking a wine tour.
On a "luxury" budget of 2,900 MDL per day or more, you can eat out anywhere you want, drink more, rent a car to get around, and do whatever tours and activities you want. This is just the ground floor for luxury though. The sky is the limit!
Accommodation
Food
Transportation
Attractions
Average Daily Cost
Backpacker
250
150
150
150
700
Mid-Range
800
400
250
350
1,800
Luxury
1,200
800
400
500
2,900
Moldova Travel Guide: Money-Saving Tips
Moldova is a relatively cheap country but, if you're looking to save some money, here are some added ways to cut costs:
Take a free walking tour – Chisinau and Tiraspol both have free walking tours led by local guides. They're a good way to get introduced to the city and its history and culture. Just be sure to tip your guide at the end!
Wild camp – If you really want to save money in Moldova, wild camping is perfectly legal and safe on public land.
Cook your own meals – Book accommodation that has a kitchen so you can cook your own meals. Buying groceries may not be as glamorous as going out to eat, but it does save you money.
Stay with a local – Staying with a local via Couchsurfing is a great way to save money and connect with a local who can share their tips and advice. There aren't a ton of hosts here, though you can likely find one in the capital if you look in advance.
Walk everywhere – All of the major cities in Moldova are quite walkable, so skip the public transportation if you want to save. Skip the taxis too!
Enjoy the free spaces – There are plenty of free parks as well as many free hiking trails around the country. Save your budget and enjoy the outdoors!
Bring a water bottle – The tap water here is safe to drink so bring a reusable water bottle to save money and reduce your plastic use. LifeStraw is my go-to brand as their bottles have built-in filters to ensure your water is always clean and safe.
Where to Stay in Moldova
In general, hostels are few and far between in Moldova. Here are some of my favorite places to stay in Chisinau and Tiraspol:
How to Get Around Moldova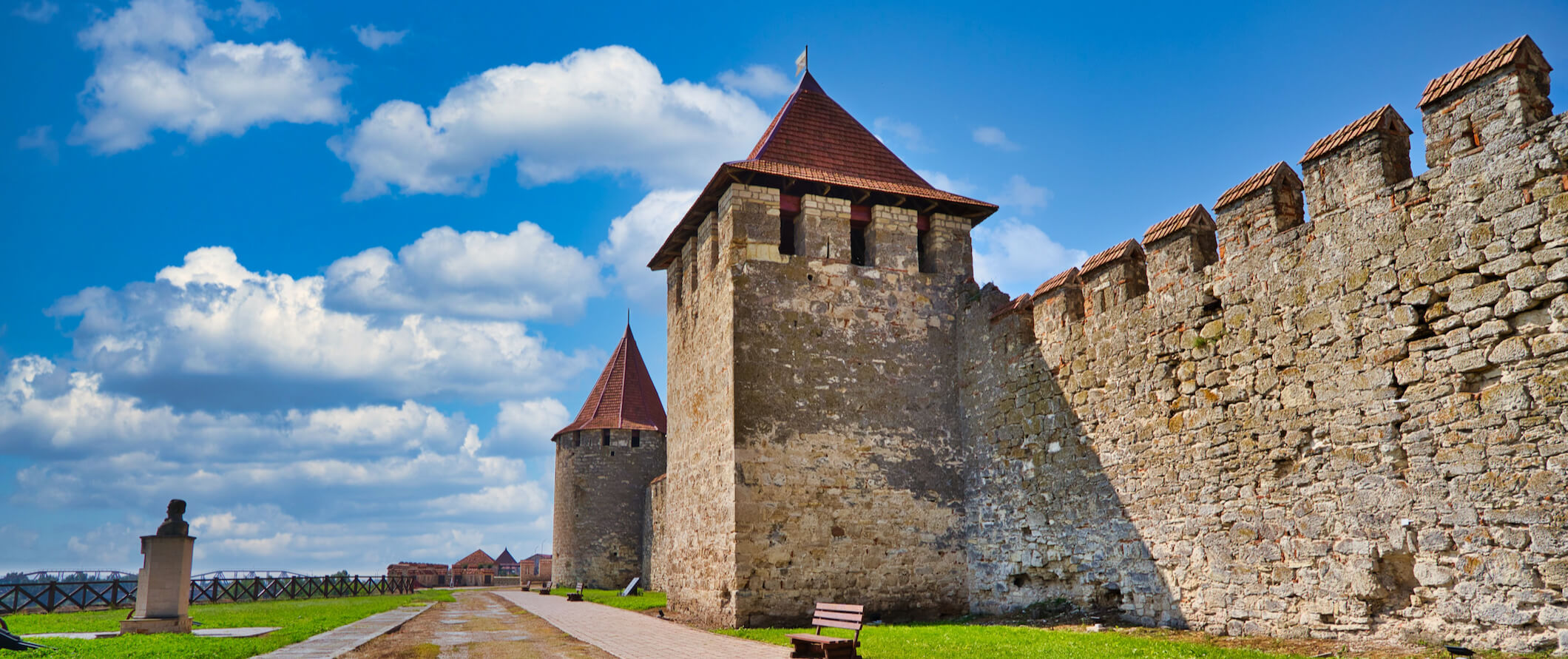 Bus – Chisinau has three bus stations that link every city and region in the country. Departures don't necessarily occur on time and the roads can be a little bumpy. Minibusses (usually with 15 or so seats) are the fastest way to get around, although larger coach buses are a little safer since they generally travel at slower speeds.
The two-hour journey from Chisinau to Tiraspol costs around 50 MDL. You can reach pretty much any city in the country from the capital for under 150 MDL.
Train – Trains in Moldova are reliable and safe, albeit a little outdated (they are mostly older Soviet-era trains). While buses run more often and are more affordable for domestic travel, trains are a good choice for anyone looking to travel to nearby countries.
The overnight train to Bucharest, Romania takes 9 hours and costs 510 MDL. Cabins with beds (and bedding) are available for longer journeys.
Flying – There are no domestic flights within Moldova.
Car rental – Car rentals can be as low as 500 MDL per day for a multi-day rental. You need an International Driver's Permit (IDP), as well as proper insurance, as the roads here are far from ideal.
For the best car rental prices, use Discover Cars.
Hitchhiking – Hitchhiking in Moldova is common. Many locals do it and you won't have to wait long for a ride. As in most destinations, having a sign helps (as does looking presentable). HitchWiki is the best website for additional hitchhiking info and tips.
When to Go to Moldova
If you're planning to hike and get out into nature, April-May or September-October are the best times to visit as everything is either in bloom or the leaves are changing color. Autumn is also when the vineyards harvest their grapes. Expect temperatures around 10°-15°C (50-59°F).
The high season is July and August. This is the most popular time to visit. During these months the temperatures rise and there are slightly more tourists around. Expect daily highs between 20-27°C (68-81°F).
Winter is from November to March and temperatures drop to around -4°C (23°F). Almost no tourists visit during the winter (the Soviet cities look particularly grim in the gray winter weather). I'd skip a winter visit if you can avoid it.
How to Stay Safe in Moldova
Violent crime against tourists is rare in Moldova, however, scams and pick-pocketing are common in the cities, especially around high-traffic areas in Chisinau such as bus stations. If someone strikes up a conversation with you trying to sell something or if young children approach you, be on alert — their accomplice is likely reaching for your wallet while you're distracted.
ATM scams are also common here. Whenever possible avoid using ATMs on the street to withdraw money. Only use ATMs within banks to be safe.
Crimes of opportunity are the most common danger here so as long as you keep your valuables out of sight you likely won't have any trouble. This applies to crowded buses and trains too.
If you're worried about getting ripped off, you can read about common travel scams to avoid here.
If you rent a car, make sure you leave no valuables in it overnight. Break-ins are rare but they can occur so it's better to be safe than sorry.
If you experience an emergency, dial 903 for an ambulance and 902 for the police.
The most important piece of advice I can offer is to purchase good travel insurance. Travel insurance protects you against illness, injury, theft, and cancellations. It's comprehensive protection in case anything goes wrong. I never go on a trip without it as I've had to use it many times in the past. You can use the widget below to find the policy right for you:
Moldova Travel Guide: The Best Booking Resources
These are my favorite companies to use when I travel. They consistently have the best deals, offer world-class customer service and great value, and overall, are better than their competitors. They are the companies I use the most and are always the starting point in my search for travel deals.
Skyscanner – Skyscanner is my favorite flight search engine. They search small websites and budget airlines that larger search sites tend to miss. They are hands down the number one place to start.
Hostelworld – This is the best hostel accommodation site out there with the largest inventory, best search interface, and widest availability.
Booking.com – The best all around booking site that constantly provides the cheapest and lowest rates. They have the widest selection of budget accommodation. In all my tests, they've always had the cheapest rates out of all the booking websites.
HostelPass – This new card gives you up to 20% off hostels throughout Europe. It's a great way to save money. They're constantly adding new hostels too. I've always wanted something like this and glad it finallt exists.
Get Your Guide – Get Your Guide is a huge online marketplace for tours and excursions. They have tons of tour options available in cities all around the world, including everything from cooking classes, walking tours, street art lessons, and more!
The Man in Seat 61 – This website is the ultimate guide to train travel anywhere in the world. They have the most comprehensive information on routes, times, prices, and train conditions. If you are planning a long train journey or some epic train trip, consult this site.
Rome2Rio – This website allows you to see how to get from point A to point B the best and cheapest way possible. It will give you all the bus, train, plane, or boat routes that can get you there as well as how much they cost.
FlixBus – Flixbus has routes between 20 European countries with prices starting as low 5 EUR! Their buses include WiFi, electrical outlets, a free checked bag.
SafetyWing – Safety Wing offers convenient and affordable plans tailored to digital nomads and long-term travelers. They have cheap monthly plans, great customer service, and an easy-to-use claims process that makes it perfect for those on the road.
LifeStraw – My go-to company for reusable water bottles with built-in filters so you can ensure your drinking water is always clean and safe.
Unbound Merino – They make lightweight, durable, easy-to-clean travel clothing.
Top Travel Credit Cards – Points are the best way to cut down travel expenses. Here's my favorite point earning credit cards so you can get free travel!
Moldova Travel Guide: Related Articles
Want more info? Check out all the articles I've written on backpacking/traveling Europe and continue planning your trip: