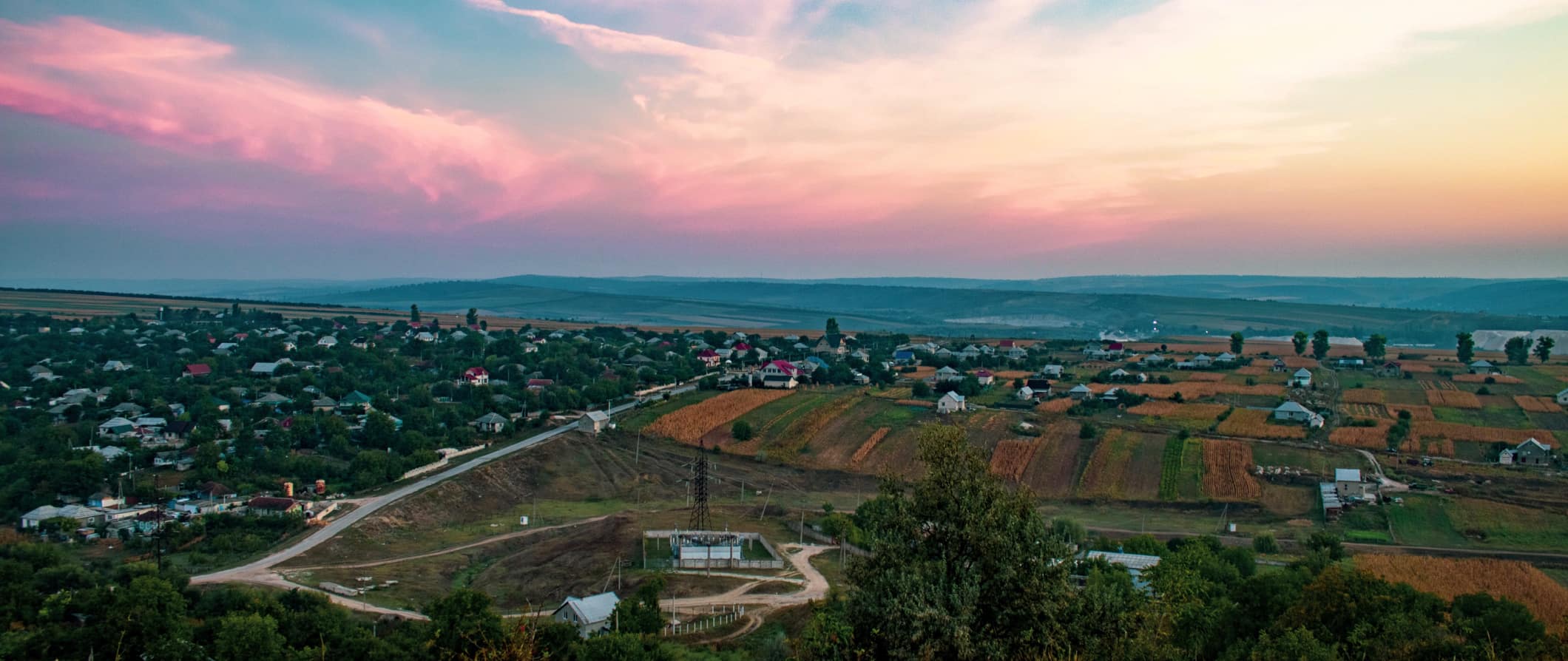 Moldova, a small Eastern European country tucked between Ukraine and Romania, is one of Europe's most overlooked destinations. It sees just over 300,000 visitors each year and is one of the least visited destinations in the world. Compared to European hotspots like Spain and France, which see over 80 million international visitors each year, Moldova is relatively untouched and undiscovered.
Composed of rocky hills, dense forests, and a historic wine region, Moldova is a country that surprises. Sure, if you visit expecting the UNESCO Heritage Sites and epic world wonders of Western Europe you'll likely be disappointed. However, if you keep an open mind, learn about the country's history, and get off the beaten path I'm confident you'll have an amazing visit.
This travel guide to Moldova will show you how to make the most of your trip.
Click Here for City Guides

Moldova
Top 5 Things to See and Do in Moldova
1. Explore Chisinau
Chisinau is Moldova's capital and the gateway to the country for most visitors. Here you'll find classic (and grim) Soviet architecture, plenty of green spaces, lots of interesting museums, and fun nightlife.
2. Check out Bender
Bender is located on the western bank of the Dniestr River. This city is under de-facto rule by the breakaway state Transnistria, which declared independence from Moldova in 1990. Be sure to visit the 16th century Ottoman fortress while you're here.
3. Sample the wine
Moldovan wine is considered to be some of the purest in the world. Visit one of the country's many vineyards on tours. Balti, Codru, Purcari, and Cahul are the four main wine regions. Expect to pay around 175-350 MDL ($10.50-21 USD) for a tour.
4. Visit Tiraspol
Tiraspol is the largest city in the Transnistrian republic. Located on the eastern bank of the Nistru River, the city itself remains largely unchanged from the Soviet era. There are tons of Soviet monuments near the Palace of the Soviets.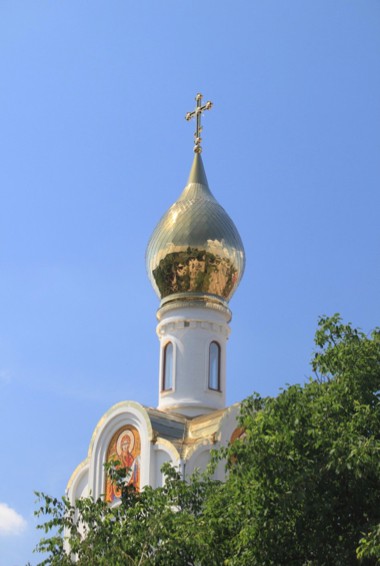 5. Explore Transnistria
Transnistria (also called Pridnestrovie) is a narrow strip of land between Moldova and Ukraine that is a breakaway state from Moldova. With almost 500,000 people and spanning just over 4,000 square kilometers, Transnistria has its own president, national flag, and even its own currency. Random spot checks by the Russian military can occur so make sure you have your ID on you at all times
Other Things to See and Do in Moldova
1. Relax in Naslavcea
Naslavcea village is one of the most picturesque spots in Moldova. Located in the northernmost part of the country, there are tons of mountainous hiking trails and viewpoints, and caves here. If you want nature, come to this part of the country!
2. Explore the Autonomous Territorial Unit of Gagauzia
The Autonomous Territorial Unit of Gagauzia is located in the southern part of Moldova. It declared independence from Moldova in 1991 and is a fascinating place to learn more about the Gagauz people, who make up 70% of the population here. Head for the capital Comrat and visit some of the city's museums to learn how this region came into its own. The National Gagauz History Museum and the Ethnographic Museum both shed light on the region and culture and how this autonomous territory came to be (it's currently in a truce with Moldova, though they have warred in the past). They also have some of the oldest (and largest) wineries in all of Moldova.
3. Visit Orheiul Vechi
Located 60km north of Chisinau, this is an archaeological and ecclesiastical complex. Also known as Old Orhei, it's best known for its cave monastery. There are ruins and cave paintings here that date back more than 2,000 years. The monastery is still in use and the monks maintain the site as well as the nearby Orthodox church on the nearby hill. A bus from Chisinau will cost around 60 MDL ($3.75 USD) and take 1-2 hours. Dress respectfully as this is a place of worship. Admission to the cave is 15 MDL ($1 USD).
4. Visit the National Archaeology & History Museum
Opened in 1983, there are over 263,000 items in the collection. Here you'll find a 2,000-year-old fired-clay Sarmatian urn shaped like a ram, an entire floor devoted to the Soviet era, sculptures that date back to 4 BCE (they're the oldest objects ever found in the Bessarabia region), and weapons and armor that date to the 5th century BCE. Admission is 10 MDL ($0.60 USD).
5. Wander the open-air market
Piata Central is an open-air market located in the heart of Chisinau. It spans several blocks and you can find pretty much everything here, from fresh produce to clothing to souvenirs and trinkets. Most of the products here are locally produced so look out for things like raw honey, wine, and brandy. Remember, in Moldova prices are always negotiable so don't be afraid to barter. Open daily from 7am-5pm.
6. Explore the Bendery Fortress
Built during the Ottoman era, this massive 16th-century fortress had the sole purpose of protecting the area from invading Russian forces. With spectacular views of the Dniestr River, the grounds surrounding the building are just as impressive as the fortress itself. For decades during the occupation by the USSR, the fort was used as a military base and was off-limits to the public. Today, you're free to walk the ramparts and explore the narrow tunnels of the fort as it's intact and well maintained. Admission is 50 MDL ($3 USD).
7. Find Moldova's Little Prince statue
The Little Prince is a well-known character from Antoine de Saint-Exupéry's book Le Petit Prince. Although the statue can be a little tricky to find, thanks to its size (less than 4 inches tall). It can be found standing on a metal fence in Valea Morilor Park by the lake. It replaces one of the spheres in the fenceposts. The concept behind the artwork is that each of the spheres is a representation of each of the planets in the novel. The Little Prince is standing on top of his home planet of asteroid "B-612."
8. Relax in the oldest park of Moldova
Stefan cel Mare Central Park (Stephen the Great Central Park) is the oldest park in Moldova. The park is a perfect example of landscape gardening from the 19th century. There's a huge central fountain surrounded by flowers and manicured scrubs and the walkways are lined by trees. Spanning 17 acres, the park has monuments and sculptures dedicated to important figures in Moldova's history, such as poet and playwright Alexander Pushkin and Prince Stephen the Great. There is also a monument and mass grave for Soviet soldiers who died during World War II.
9. See Soroca Fortress
This fortress was one of the many strongholds of Stephen the Great in 1499. Located in the present-day city of Soroca, it was used to defend the region from the Ottomans, and later from the Russians in the 18th century. The castle has a distinctly Western European design, which has left historians to believe that architects and engineers from the west were brought to the region to help with its design and construction. Built in a circle, the castle has four massive stone towers and curved walls to better resist projectiles. There's a spacious central courtyard and numerous loopholes for firing weapons. The walls are 3m thick and here are several areas for artillery. Self-guided tours cost 10 MDL ($0.60 USD) while a guided tour in English costs 100 MDL ($6 USD).
10. Visit the Army Museum
Located in the capital, this museum has a sobering and insightful exhibition on Soviet repression during the occupation. It illuminates the forced famines, deportations and slave labor used by the regime. There are videos, photos, dioramas, and newspaper articles that bring the era to life. Most of it isn't in English, however, it nevertheless offers insight into just how horrific conditions were under the USSR. Admission is 10 MDL ($0.60 USD).
11. See the Triumphal Arch
Known as the Holy Gate, the Triumphal Arch is a monument in the center of Chi?in?u. Dating back to the 1840s, it commemorates Russia's victory over the Ottoman Empire during the Russo-Turkish War (1828–29). Standing 13m (43ft) tall, it's sort of like a mini Arc de Triomphe.
Moldova Travel Costs
Accommodation – Hostel dorms are your cheapest option in Moldova, starting around 87 MDL ($5 USD) per night for a 10-20 bed dorm. Free wi-fi and kitchens are pretty standard. A few hostels also include free breakfast.
Budget hotels start around 500 MDL ($30 USD) per night. Expect your accommodation to be comfortable but a little outdated in its decor. TV, coffee/tea, and free breakfast are all pretty standard.
Airbnb is only available in the capital. Private rooms start at 215 MDL ($13 USD) per night. For an entire home or apartment, expect to pay around 415 MDL ($25 USD) per night.
For anyone traveling with a tent, wild camping is free and safe on public land. Just use common sense and avoid staying too close to someone's house, pick up all your trash, and leave everything as you found it.
For a basic plot at a campground without electricity, expect to pay around 160 MDL ($10 USD). There are only a handful of sites around the country, however, making wild camping the easier (and cheaper) option.
Food – Influenced by Russian, Romanian, and Turkish cuisine, in Moldova the portions are large and the food is incredibly affordable. Beef, pork, potatoes, and cabbage are the most common staples here. Mamaliga (a cornmeal porridge), ghiveci (lamb/goat stew), and branza (brined cheese) are just some of the popular local offerings. For an inexpensive meal of local cuisine, expect to pay at least 60 MDL ($3.50 USD).
Fast food (think McDonald's) can only be found in the capital. A combo meal costs 85 MDL ($5.75 USD). Pizza can be found in a few of the larger cities for as little as 85 MDL ($5 USD) for a medium pizza. Asian food (like Chinese or Thai) can only be found in the capital. Expect to pay around 75-100 MDL ($4.50-6 USD) for a meal.
A three-course meal at a restaurant serving traditional cuisine costs 200 MDL ($12 USD), including a drink. If you're on the go, try placinte, a cheese-filled pastry that can be found at bakeries and cafes around the country.
Expect to pay between 20-40 MDL ($1.20-$2.50 USD) for a beer at the bar or cappuccino at a cafe. A bottle of wine costs just 50 MDL ($3 USD).
If you are planning to cook your own food, a week's worth of groceries costs between 415-500 MDL ($25-$30 USD) for staples like meat, pasta, rice, and seasonal produce.
Activities – Vineyard tours cost 175-350 MDL ($10.50-21 USD) while most museums and attractions cost less than 100 MDL ($6 USD). While there are not a ton of paid tours and attractions here, what is available is generally quite budget-friendly.
Backpacking Moldova Suggested Budgets
On a backpacker budget of 500 MDL ($30 USD) per day, you'll get a hostel dorm, cheap local meals, some cooked meals, a few attractions, and public transportation to get around. If you wild camp, you can lower this even more.
On a mid-range budget of about 1,100 MDL ($65 USD) per day, you can stay in a budget hotel or Airbnb, eat out for all your meals at budget-friendly restaurants, drink a lot more, take some vineyard tours, and visit more museums and attractions.
On a luxury budget of 3,320 MDL ($200+ USD) you can rent a car, book boutique vineyard tours, eat out for every meal at any restaurant you want, and do as many activities and museum visits as you want.
You can use the chart below to get some idea of how much you need to budget daily, depending on your travel style. Prices are in USD.
Accommodation
Food
Transportation
Attractions
Average Daily Cost
Backpacker
$5
$10
$5
$10
$30
Mid-Range
$25
$15
$10
$15
$65
Luxury
$100
$40
$25
$35
$200+
Moldova Travel Guide: Money Saving Tips
Moldova is a relatively cheap country to begin with but, if you're looking to save some money, here are some added ways to cut your costs:
Take a free walking tour – Chisinau offers a couple of free walking tours led by local guides. They're a good way to get introduced to the city and its history and culture. Just be sure to tip your guide!
Wild camp – If you really want to save money in Moldova, wild camping is perfectly legal and safe on public land.
Cook your own meals – Book accommodation that has a kitchen so you can cook your own meals. Buying groceries may not be as glamorous as going out to eat, but it will save you money.
Stay with a local – Staying with a local via Couchsurfing is a great way to not only save money but you'll get to meet a knowledgeable local who can help you better understand the city and its people. There aren't a ton of hosts in the country, though you can likely find one in the capital if you look in advance.
Walk everywhere – All of the major cities in Moldova are quite walkable, so skip the public transportation if you want to save a few extra leu.
Enjoy the free spaces – There are plenty of free parks as well as many free hiking trails around the country. Save your budget and enjoy the outdoors!
Where To Stay in Moldova
Although Chisinau has a good selection in general hostels are few and far between in Moldova. Here are some of my favorite places to stay in Chisinau and Tiraspol:
How to Get Around Moldova
Trains – Trains in Moldova are reliable and safe, albeit a little outdated (they are mostly older Soviet-era trains). While buses run more often and are more affordable for domestic travel, trains are a good choice for anyone looking to travel to nearby countries. The overnight train to Bucharest, Romania takes 14 hours and costs 250 MDL ($17 USD). The 15-hour journey to Kyiv, Ukraine costs 665 MDL ($40 USD). Cabins with beds (and bedding) are available for longer journeys.
Bus – Chisinau has three bus stations that link every city and region in the country. Departures don't necessarily occur on time and the roads can be a little bumpy. Minibuses (usually with 15 or so seats) are the fastest way to get around, although larger coach buses are a little safer since they generally travel at slower speeds.
The two-hour journey from Chisinau to Tiraspol costs 40 MDL ($3 USD). You can reach pretty much any city in the country from the capital for under 150 MDL ($9 USD).
Air – There are no domestic flights within Moldova.
Car – Car rentals can be as low as 415 MDL ($25 USD) per day. You'll need an International Driver's Permit (IDP) and you'll want to make sure you have proper insurance as the roads here are far from ideal.
Hitchhiking – Hitchhiking in Moldova is pretty common. Many locals do it and you won't have to wait long for a ride. As in most destinations, having a sign will help (as will looking presentable). HitchWiki is the best website for hitchhiking info.
When to Go to Moldova
If you're planning to hike and get out into nature, April-May or September-October are the best times to visit as everything is either in bloom or the leaves are changing color. Autumn is also when the vineyards harvest their grapes.
The high season is July and August. During these months the temperatures rise and there are slightly more tourists around. Expect temperatures between 17-27°C (63-81°F).
Winter is from November to March and temperatures drop to -4°C (23°F). Almost no tourists visit during the winter (the Soviet cities look particularly grim in the grey winter weather).
How to Stay Safe in Moldova
Scams and pick-pocketing are common in the cities, especially around high-traffic areas in Chisinau such as bus stations. If someone strikes up a conversation with you trying to sell something or if young children approach you, be on alert — their accomplice is likely reaching for your wallet while you're distracted.
ATM scams are also common. Whenever possible avoid using ATMs on the street to withdraw money. Only use ATMs within banks to be safe.
Crimes of opportunity are the most common danger here so as long as you keep your valuables out of sight you likely won't have any trouble. If you rent a car, make sure you leave no valuables in it overnight.
You can read about the 14 travel scams to avoid right here.
Always trust your gut instinct. Make copies of your personal documents, including your passport and ID. Forward your itinerary along to loved ones so they'll know where you are.
If you don't do it at home, don't do it in Moldova!
The most important piece of advice I can offer is to purchase good travel insurance. Travel insurance will protect you against illness, injury, theft, and cancellations. It's comprehensive protection in case anything goes wrong. I never go on a trip without it as I've had to use it many times in the past. You can use the widget below to find the policy right for you:
Moldova Travel Guide: The Best Booking Resources
These are my favorite companies to use when I travel to Europe. They are included here because they consistently find deals, offer world-class customer service and great value, and overall, are better than their competitors. They are the ones I use the most and are always the starting points in my search for travel deals.
Momondo – This is my favorite booking site. I never book a flight without checking here first.
Skyscanner – Skyscanner is another great flight search engine which searches a lot of different airlines, including many of the budget carriers that larger sites miss. While I always start with Momondo, I use this site too as a way to compare prices.
Airbnb – Airbnb is a great accommodation alternative for connecting with homeowners who rent out their homes or apartments.
Hostelworld – This is the best hostel accommodation site out there, with the largest inventory, best search interface, and widest availability.
Couchsurfing – This website allows you to stay on people's couches or spare rooms for free. It's a great way to save money while meeting locals who can tell you the ins and outs of their city. The site also lists events you can attend to meet people (even if you're not staying with someone).
Booking.com – The best all around booking site that constantly provides the cheapest and lowest rates. They have a no money down policy, great interface, and the widest selection of budget accommodation. In all my tests, they've always had the cheapest rates out of all the booking websites.
Rail Europe – If you are going to Europe and taking a lot of high speed or long distance trains, get a rail pass. I've used a rail pass three times and saved hundreds of dollars each time. The math just works.
Intrepid Travel – If you want to do a group tour around Europe, go with Intrepid Travel. They offer good small group tours that use local operators and leave a small environmental footprint. If you go on a tour with anyone, go with them. And, as a reader of this site, you'll get a discount when you click the link!
The Man in Seat 61 – This website is the ultimate guide to train travel anywhere in the world. They have the most comprehensive information on routes, times, prices, and train conditions. If you are planning a long train journey or some epic train trip, consult this site.
Rome 2 Rio – This website allows you to see how to get from point A to point B the best and cheapest way possible. It will give you all the bus, train, plane, or boat routes that can get you there as well as how much they cost.
BlaBlaCar – BlaBlaCar is a ridesharing website that lets you share rides with vetted local drivers by pitching in for gas. You simply request a seat, they approve, and off you go! It's a cheaper and more interesting way travel than by bus or train!
World Nomads – I buy all my travel insurance from World Nomads. They have great customer service, competitive prices, and in-depth coverage. I've been using them since I started traveling in 2003. Don't leave home without it!
Moldova Gear and Packing Guide
If you're heading on the road and need some gear suggestions, here are my tips for the best travel backpack and for what to pack!
The Best Backpack for Travelers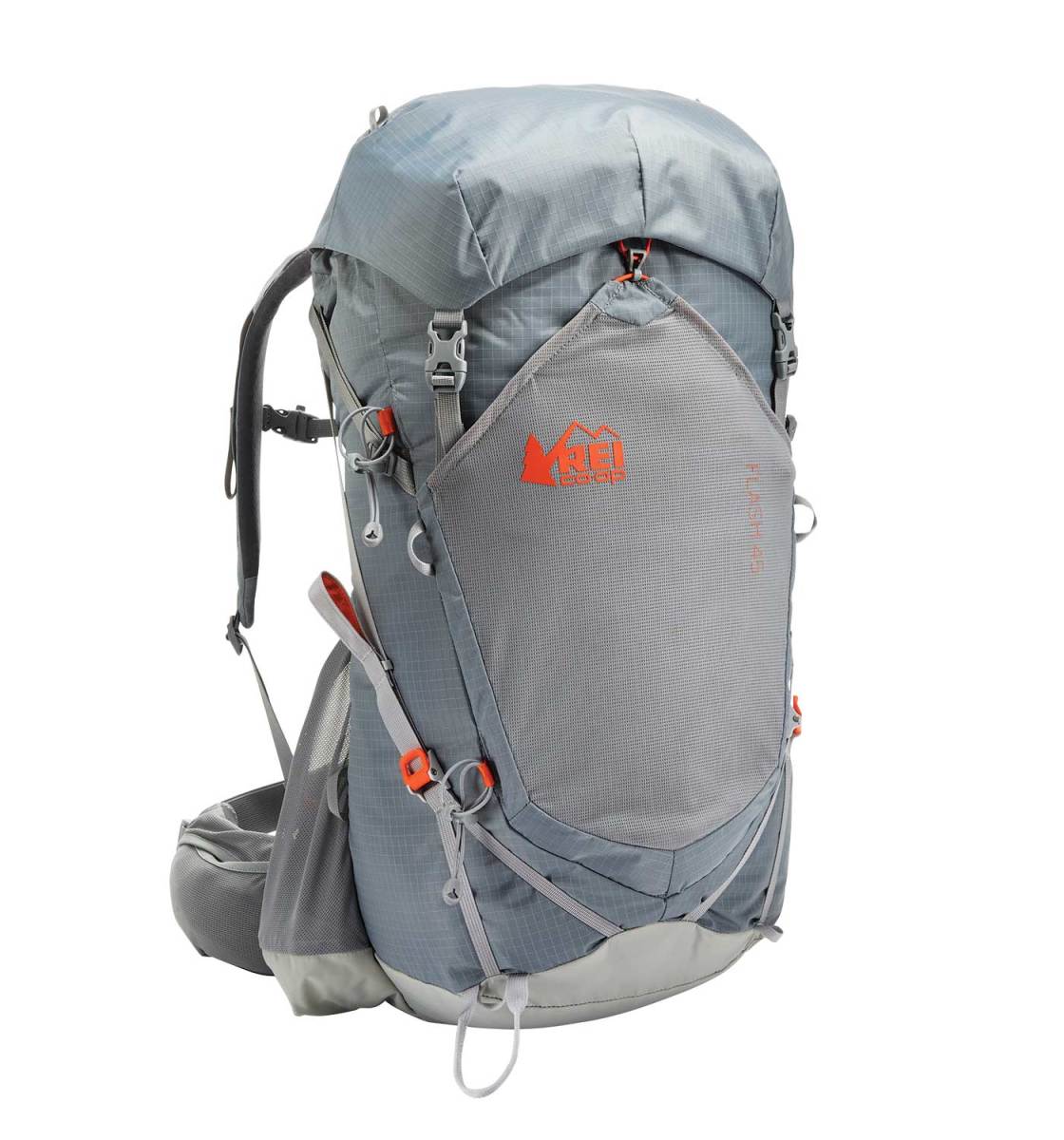 What's the best backpack for traveling long-term? I recommend the
REI Flash 45 Pack
. It's light and comfy, front loading, and fits perfectly in an airplane's overhead bin.
Size:
45-47L
Straps:
Thick and cushy with compression technology that pulls the pack's load up and inwards so it doesn't feel as heavy.
Features:
Removable top lid, large pocket at the front, hydration compatible, contoured hip belt
If you want something different, refer to my article on how to choose the best travel backpack for tips on picking a pack and other backpack suggestions.
What to Pack for Your Trip
Clothes
1 pair of jeans (heavy and not easily dried, but I like them; a good alternative is khaki pants)
1 pair of shorts
1 bathing suit
5 T-shirts (Unbound Merino is my preferred company. If you're a member of NM+, you can get 15% off your purchase)
1 long-sleeved T-shirt
1 pair of flip-flops
1 pair of sneakers
6 pairs of socks (I always end up losing half)
5 pairs of boxer shorts (I'm not a briefs guy!)
1 toothbrush
1 tube of toothpaste
1 razor
1 package of dental floss
1 small bottle of shampoo
1 small bottle of shower gel
1 towel
Deodorant
Small Medical Kit (safety is important!!!)
Miscellaneous
Female Travel Packing List
I'm not a woman, so I don't know what a woman wears, but Kristin Addis, our solo female travel guru, wrote this list as an addition to the basics above:
Clothing
1 swimsuit
1 sarong
1 pair of stretchy jeans (they wash and dry easily)
1 pair of leggings (if it's cold, they can go under your jeans, otherwise with a dress or shirt)
2-3 long-sleeve tops
2-3 T-shirts
3-4 spaghetti tops
1 light cardigan
Toiletries
1 dry shampoo spray & talc powder (keeps long hair grease-free in between washes)
1 hairbrush
Makeup you use
Hair bands & hair clips
Feminine hygiene products (you can opt to buy there too, but I prefer not to count on it, and most people have their preferred products)
For more on packing, check out these posts:
Moldova Travel Guide: Suggested Reading
Lenin's Asylum: Two Years in Moldova, by A. A. Weiss
A.A. Weiss spent two years in Moldova while in the peace corps. Immersing himself in Moldovan culture, he recounts his time in Moldova with sensitivity and humor. This book is a real page-turner and you really feel like you are right there with him on his personal journey. This is the book that is going to make you want to book your plane ticket to Moldova if you haven't already.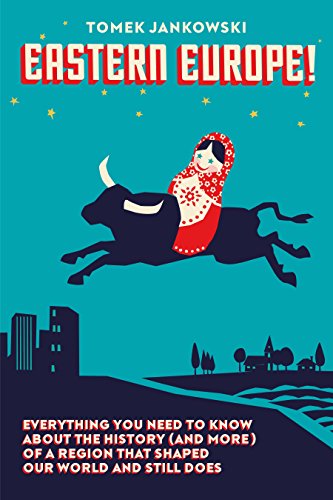 Eastern Europe!: Everything You Need to Know About the History (and More) of a Region that Shaped Our World and Still Does , by Tomek Jankowski
This book provides the ultimate historical overview of Eastern Europe. Addressing the paradox of historic cities located in newly-created countries freed from the Soviet Union, Jankowski offers readers insight into the events that shaped the region. It's very reader-friendly and it will help you to understand the similarities and differences between Eastern and Western European culture. It touches on some pretty heavy topics like genocide, religion, and Communism, but still manages to keep the book accessible, informative, and easy to read.
Pogrom: Kishinev and the Tilt of History, by Steven J. Zipperstein
If you don't know anything about Chisinau's violent past and you are traveling to Moldova, you need to read this book. In Pogrom, Zipperstein separates fact from fiction and retells the story of Kishinev's violent massacres and what later became known as "a prototype for the Holocaust." If you want to know where it all started, this book shines a light on the exact moments that set the precedent for what was to come in during WWII by tracing the shift in anti-Semitic ideology. It deals with some heavy subjects but it is a fascinating and well-written book.



The Good Life Elsewhere, by Vladimir Lorchenkov
The Good Life Elsewhere tells the story of a group of impoverished villagers who want to emigrate from Moldova to Italy with the hope of work and a better life for their families. It's full of dark humor and is equally heartbreaking and insightful.






Zero Hour, by Andy McNab
Andy McNab is a British ex-SAS soldier turned author who wrote Bravo Two Zero (which later became a movie starring Sean Bean). He writes action thrillers that tell the story of Nick Stone, a soldier and spy for hire. In this book, Stone finds himself in Moldova hunting for the daughter of a Moldovan businessman who has gone missing. It's a fast-paced action novel and a nice break from the heavier non-fiction suggestions above (while still relating to the country and its culture).
Moldova Travel Guide: Related Articles
Want more info? Check out all the articles I've written on backpacking/traveling Europe and continue planning your trip: